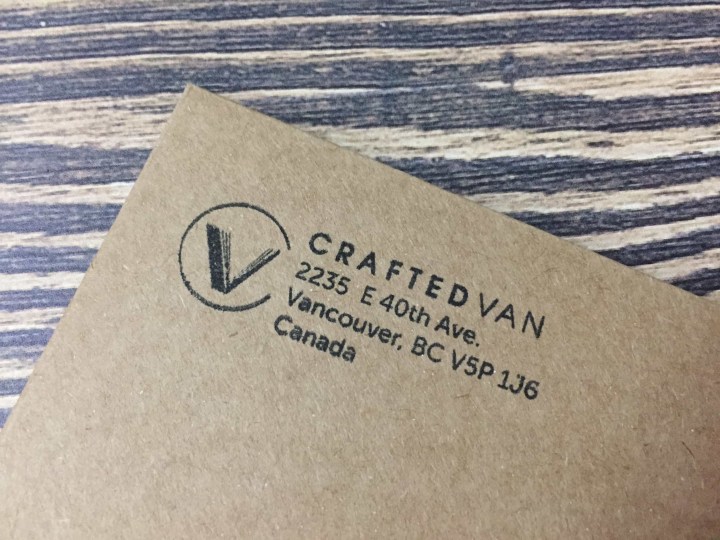 Craftedvan is a Canadian monthly subscription box that specializes in magnetic bookmarks, magnets, and cards. It costs $9.15 (or $12 CAD) per month, and you'll get 3 exclusively designed goodies.
There are two varieties of this subscription – planner obsessed and book nerd. Craftedvan goodies pop up in a variety of bookish subscriptions, especially ones like OwlCrate!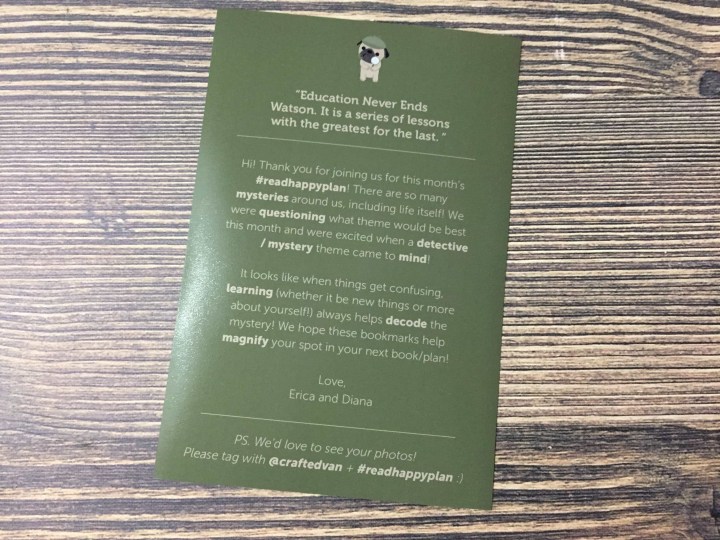 The information card gives you a brief description of this month's theme. October's theme is Mysteries! I can tell already by the theme and colour scheme that I'll enjoy this.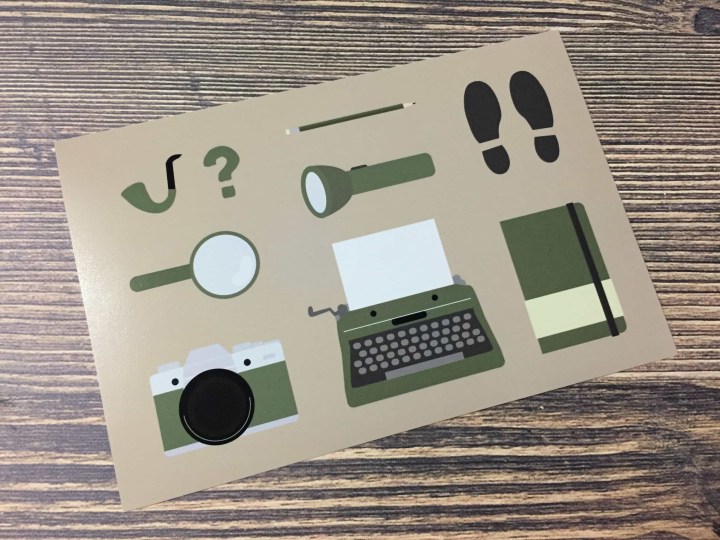 There's always a postcard-sized print. I wish these actually were postcards I could send to a friend!
One large bookmark and two smaller bookmarks is the standard. OMG, it's Sherlock Bones! I love the Sherlock Holmes stories, and I'm especially fond of the movie with RDJ and Jude Law. A pug in a deerstalker hat? Also amazing.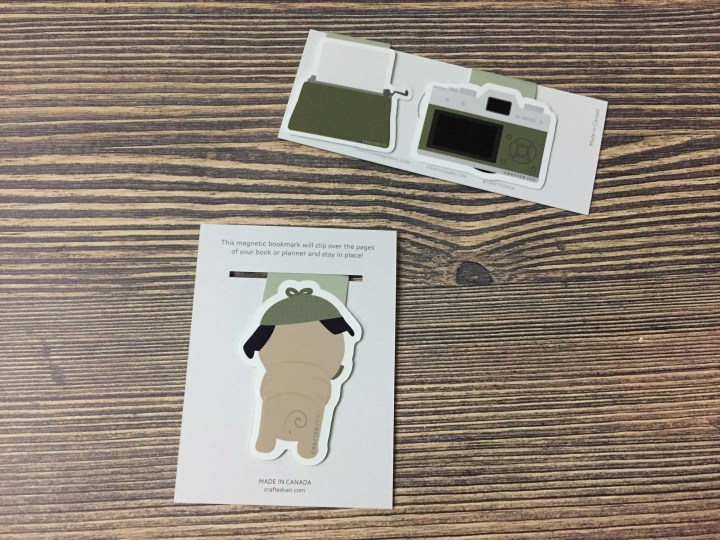 The bookmarks are just as detailed on the reverse. Look at his little curly tail!
CraftedVan always delivers such cute bookmarks and prints. The price point is so great and I would highly recommend it to any bookworm or planner fan!
What's your favorite design this month?