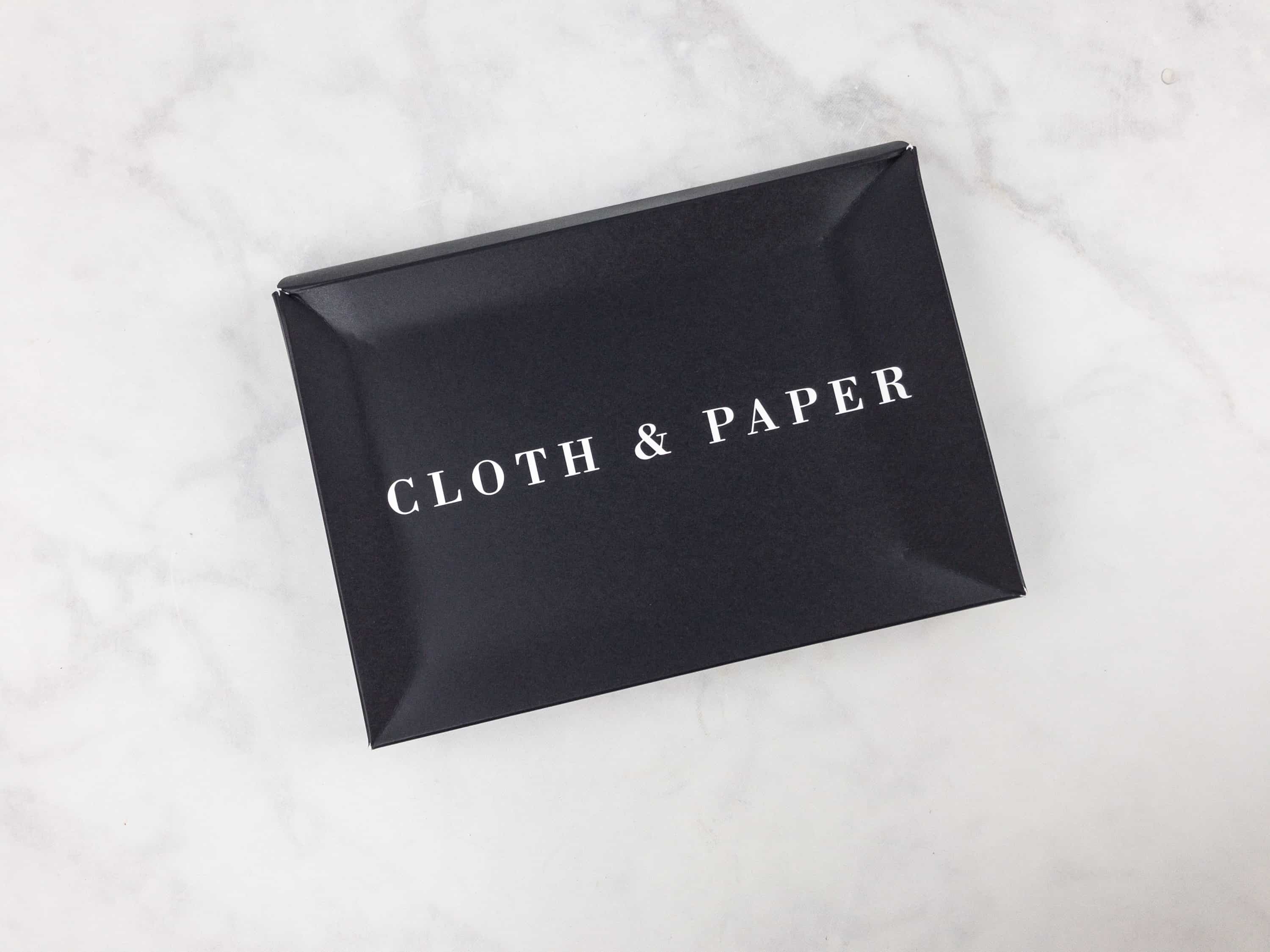 Cloth & Paper offers a wide range of fancy pens, stationery, and planning goodies curated for all planner and stationery addicts! Cloth & Paper offers three subscription levels: The Penspiration Box ($18), The Stationery Box ($38), and The Penspiration & Stationery Box ($48).
DEAL: Get 10% off your first box! Use the coupon code HELLOSUB10 at checkout!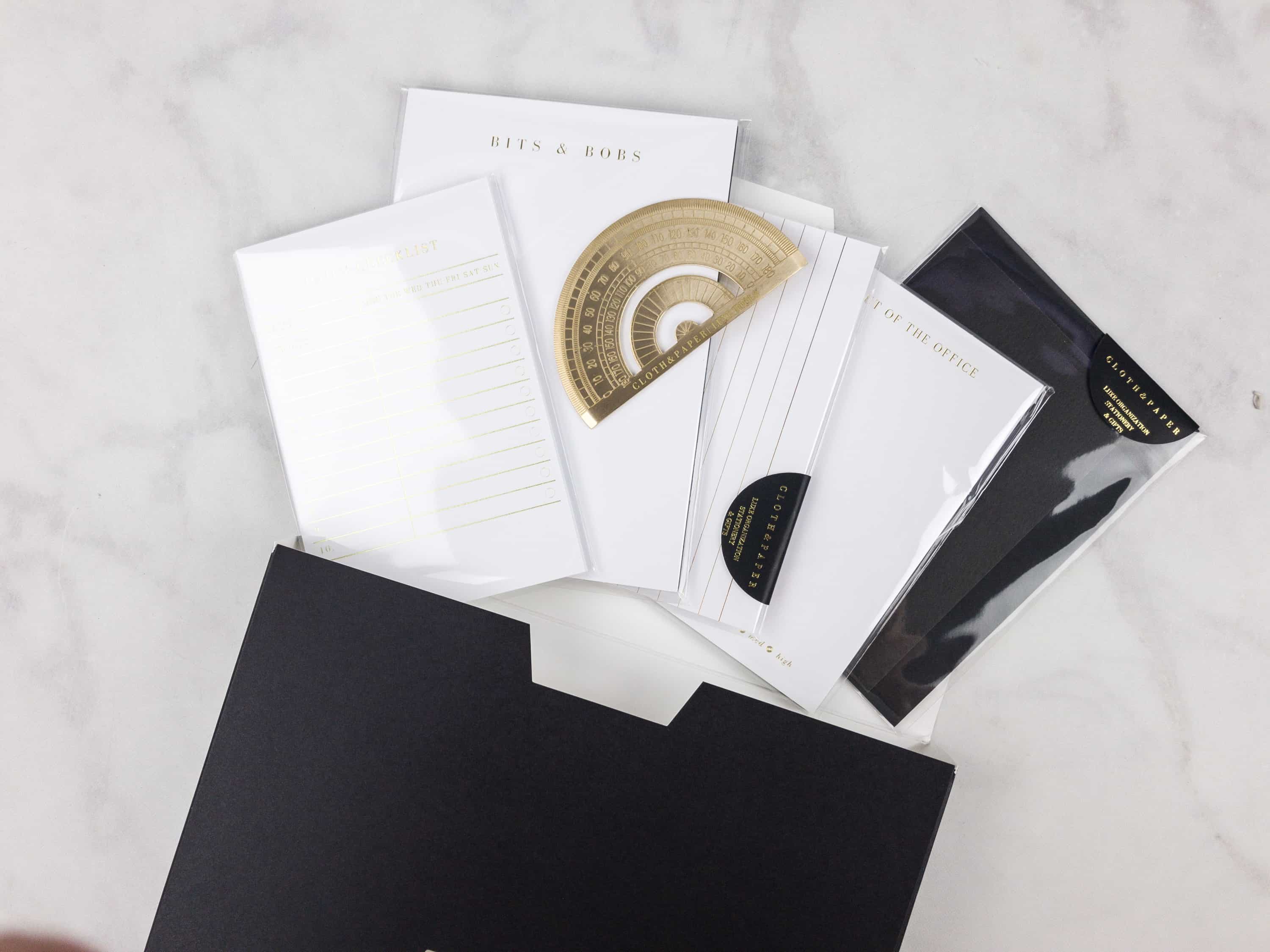 This is a review of the Stationery Box. Don't forget you can add on the Penspiration box for just a few dollars more to make a complete set!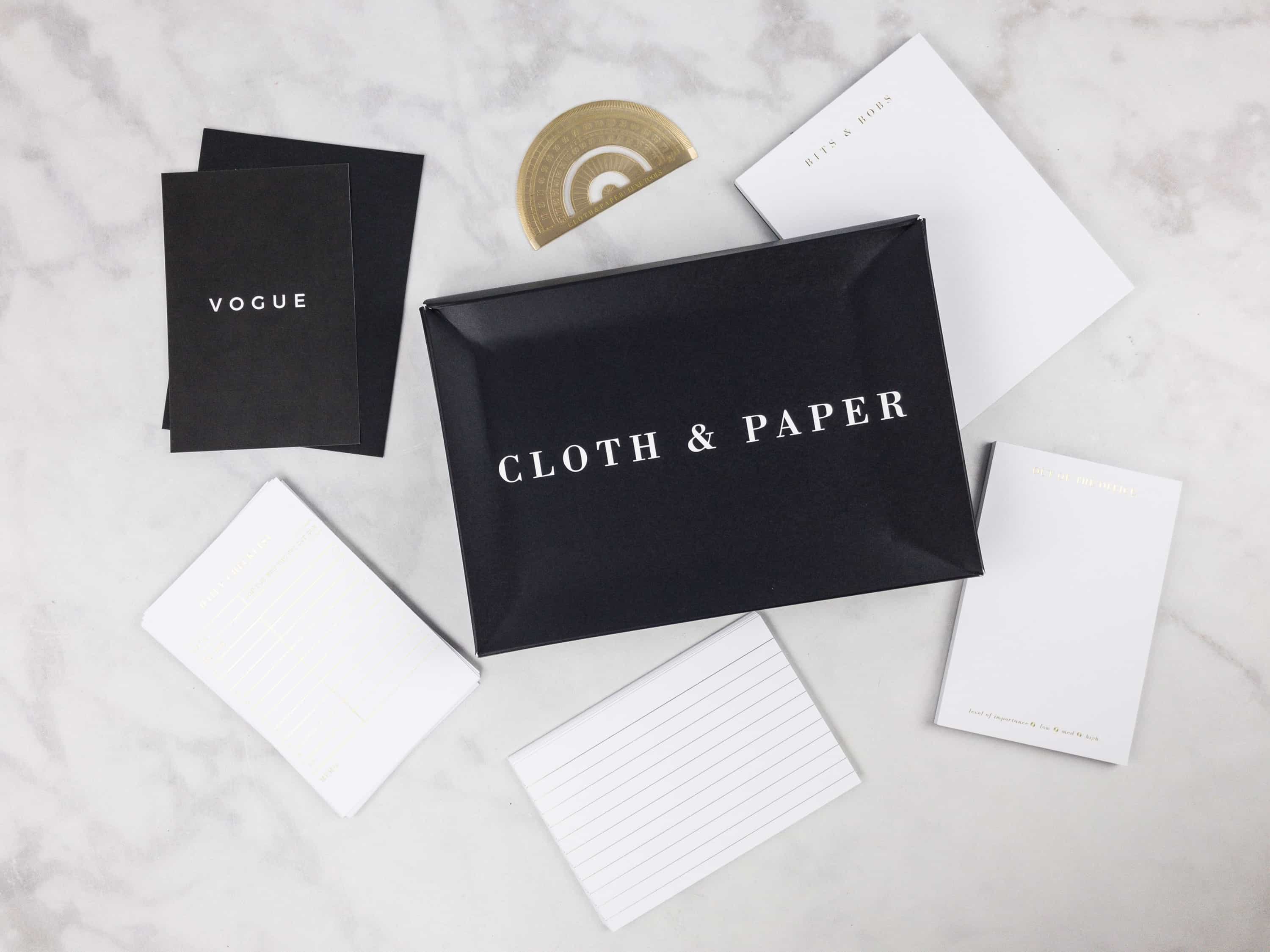 Everything in the September box!
Index Cards – We got a nice stack of foiled index cards, useful for jotting down notes or quick reminder – but in a super classy way.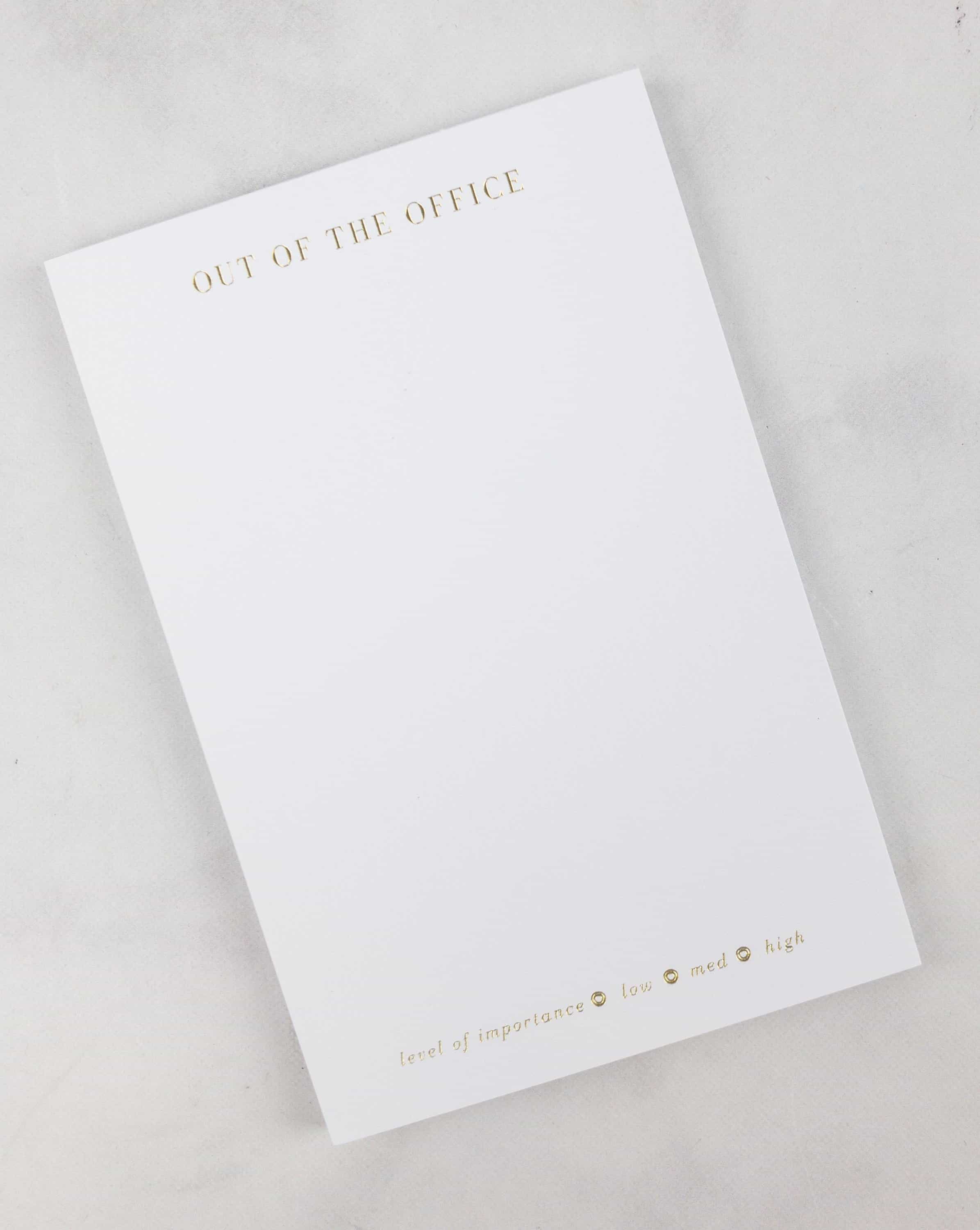 Out of the Office Notepad – Love the minimalist design. On the bottom of the pad, you can even highlight the "level of importance" of your note.
Bits & Bobs Notepad – This notepad features a wide swath of blank space to scribble your thoughts out!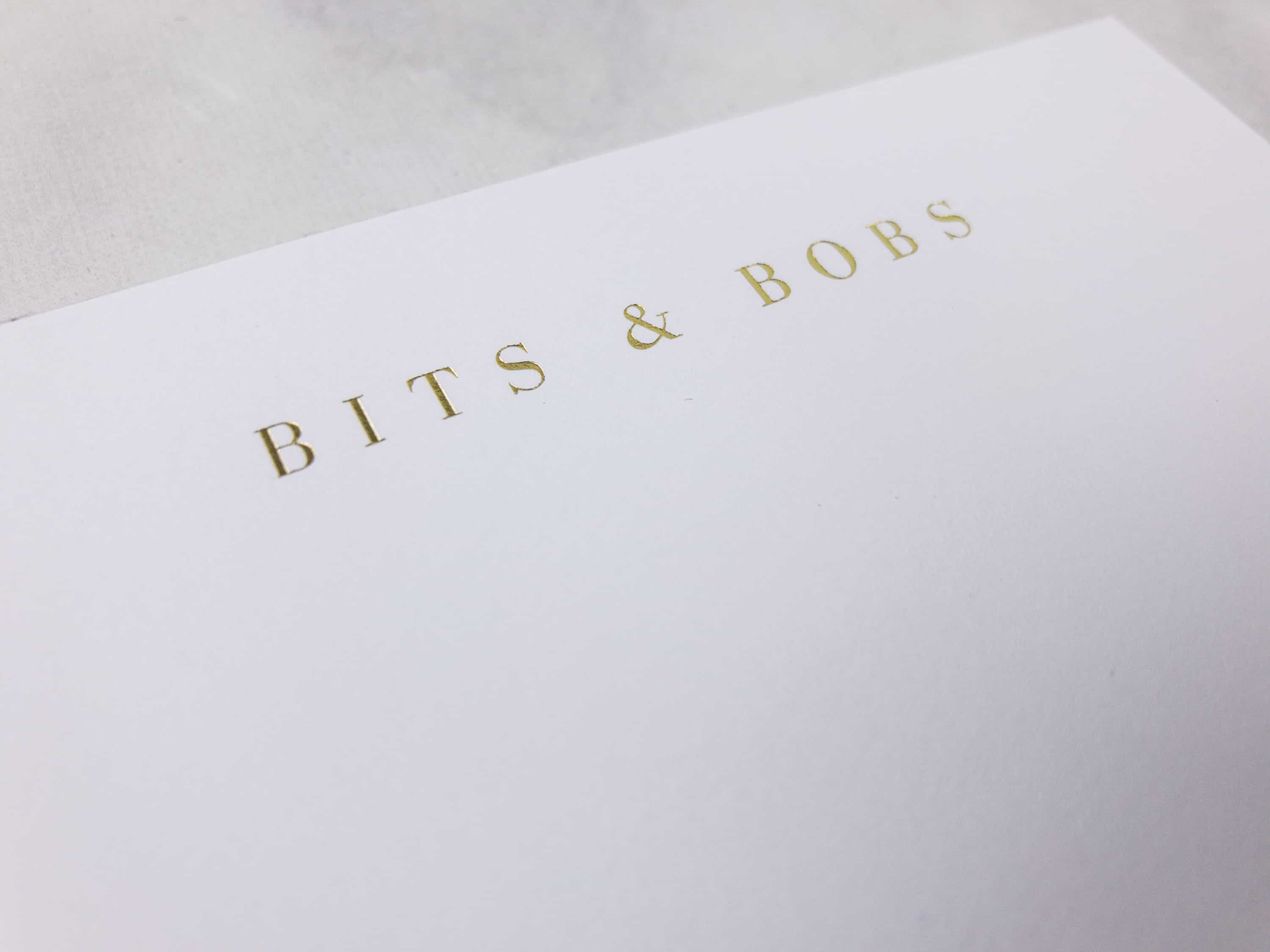 A closer look at the foil embossed detail of the notepad.
Daily Checklist Sheets – These daily checklist sheets make it easier to list and manage day to day tasks.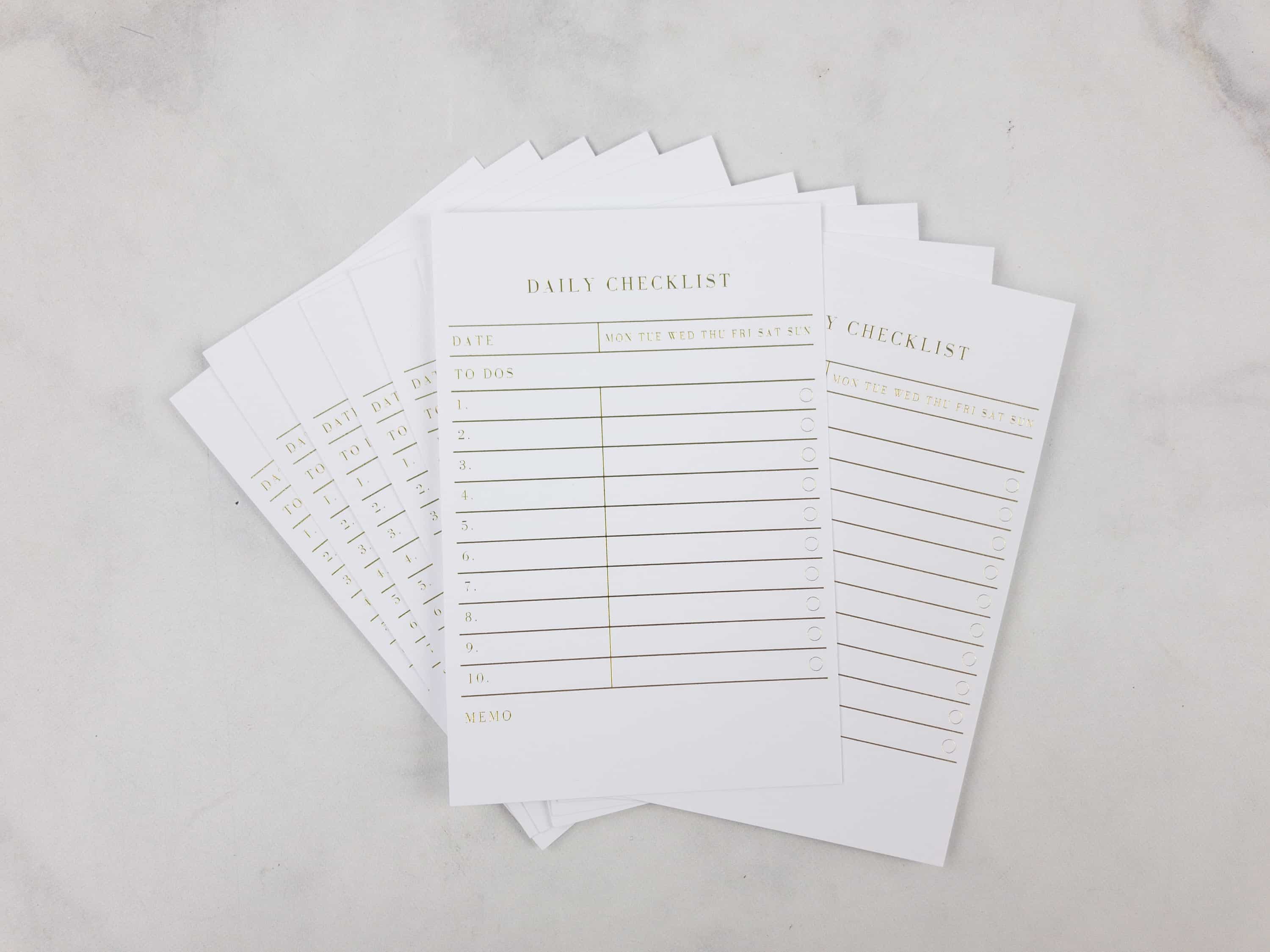 You can write up to 10 items on your daily to-do list.
There's also a space to jot down extra notes or a memo.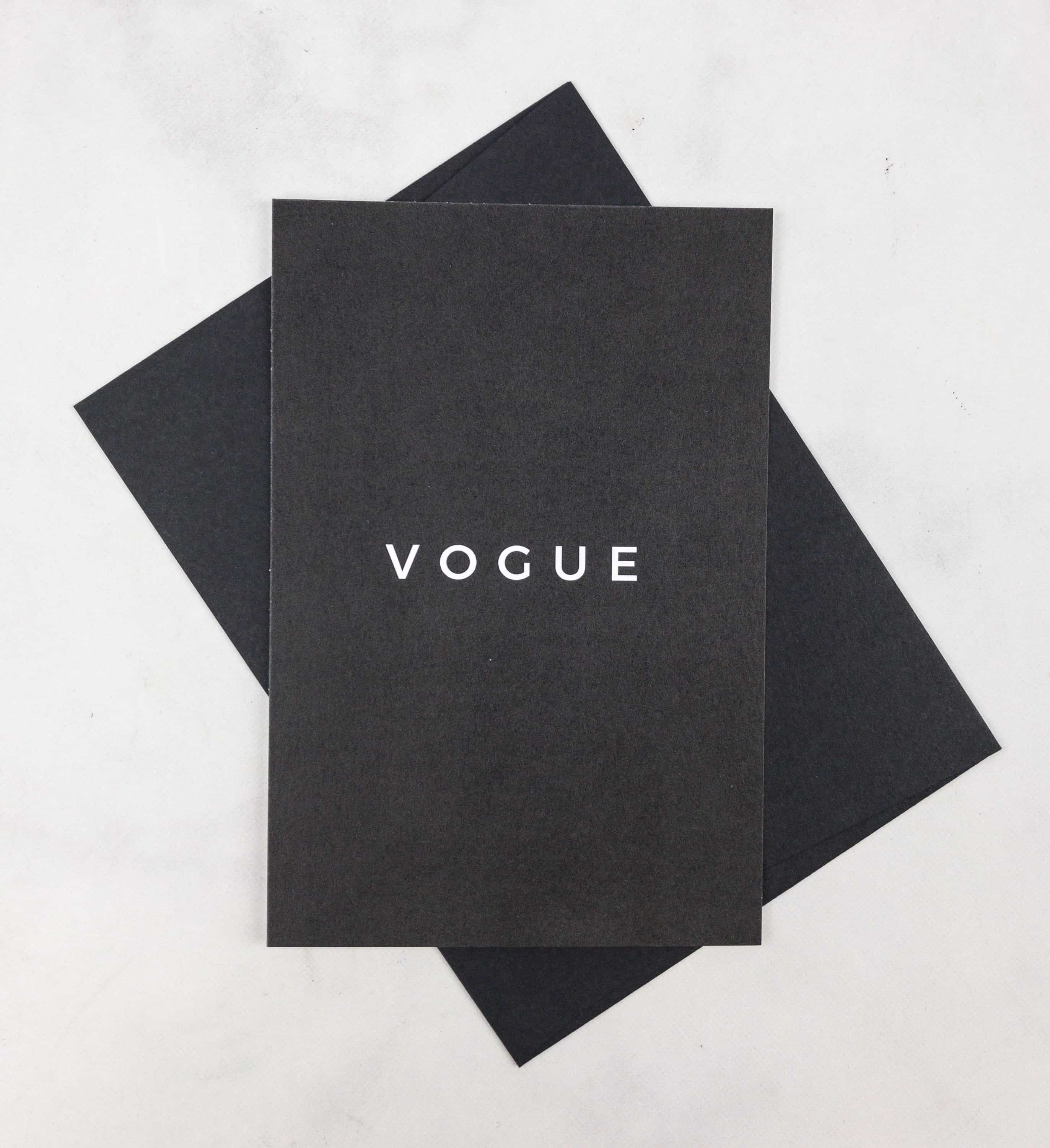 Vogue Card – A luxurious greeting card in black!
It comes with a matching black envelope.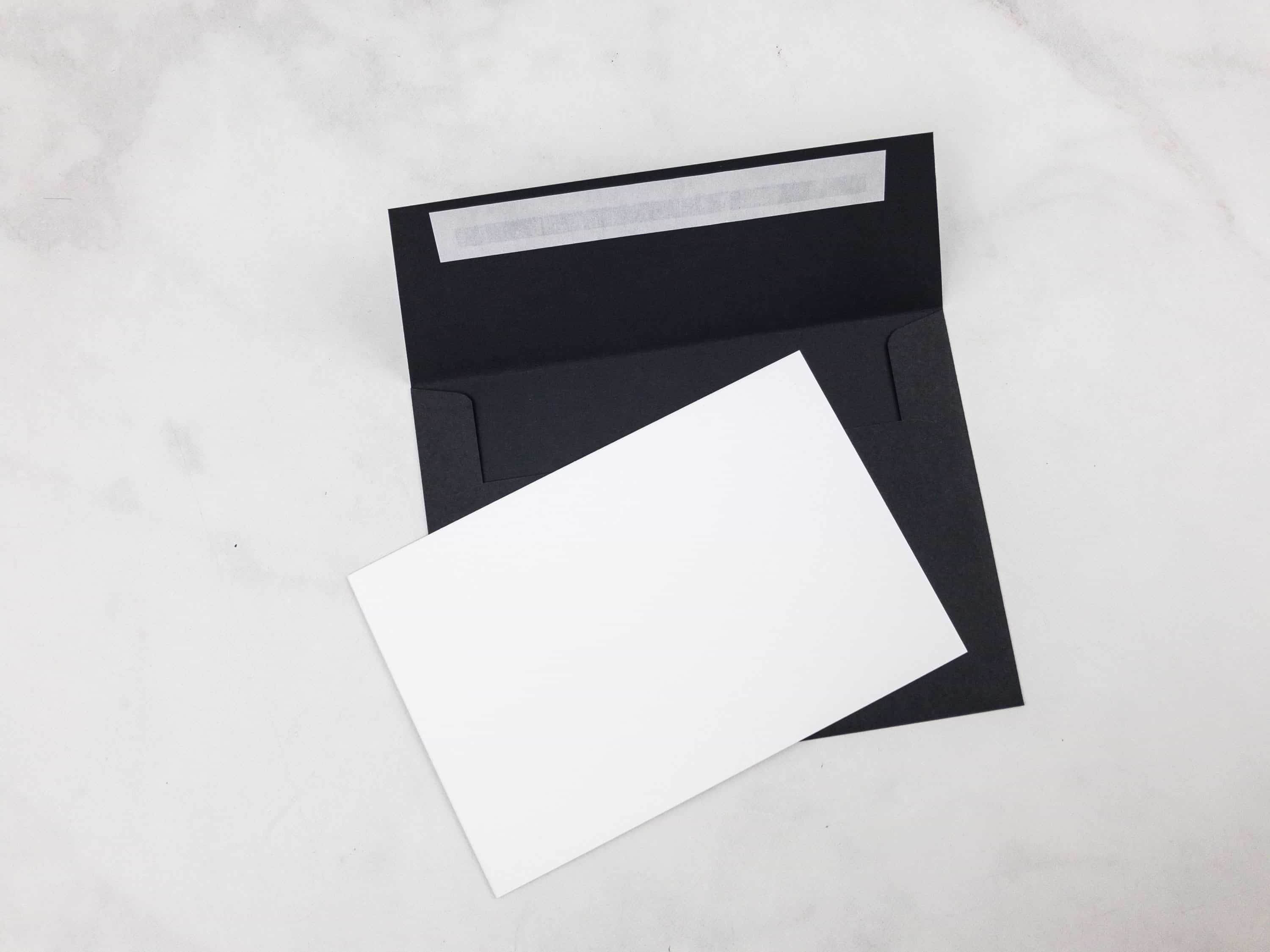 The card is blank at the back, so that you can write a customized message – without the use of a specialized pen.
Cloth & Paper Luxe Tools Protractor – Talk about old school tools! Its color fits the theme well too.
So many foiled goodies in this month's package! This luxe stationery supply subscription really focused on organization and task management this month – while giving my headspace a bit of breathing room with the unstructured bits & bobs notepad! I like how simple and uncluttered everything is. I am hoping to see some holiday-themed stationery in the next packages but I know that whatever comes is going to be impeccably matching!