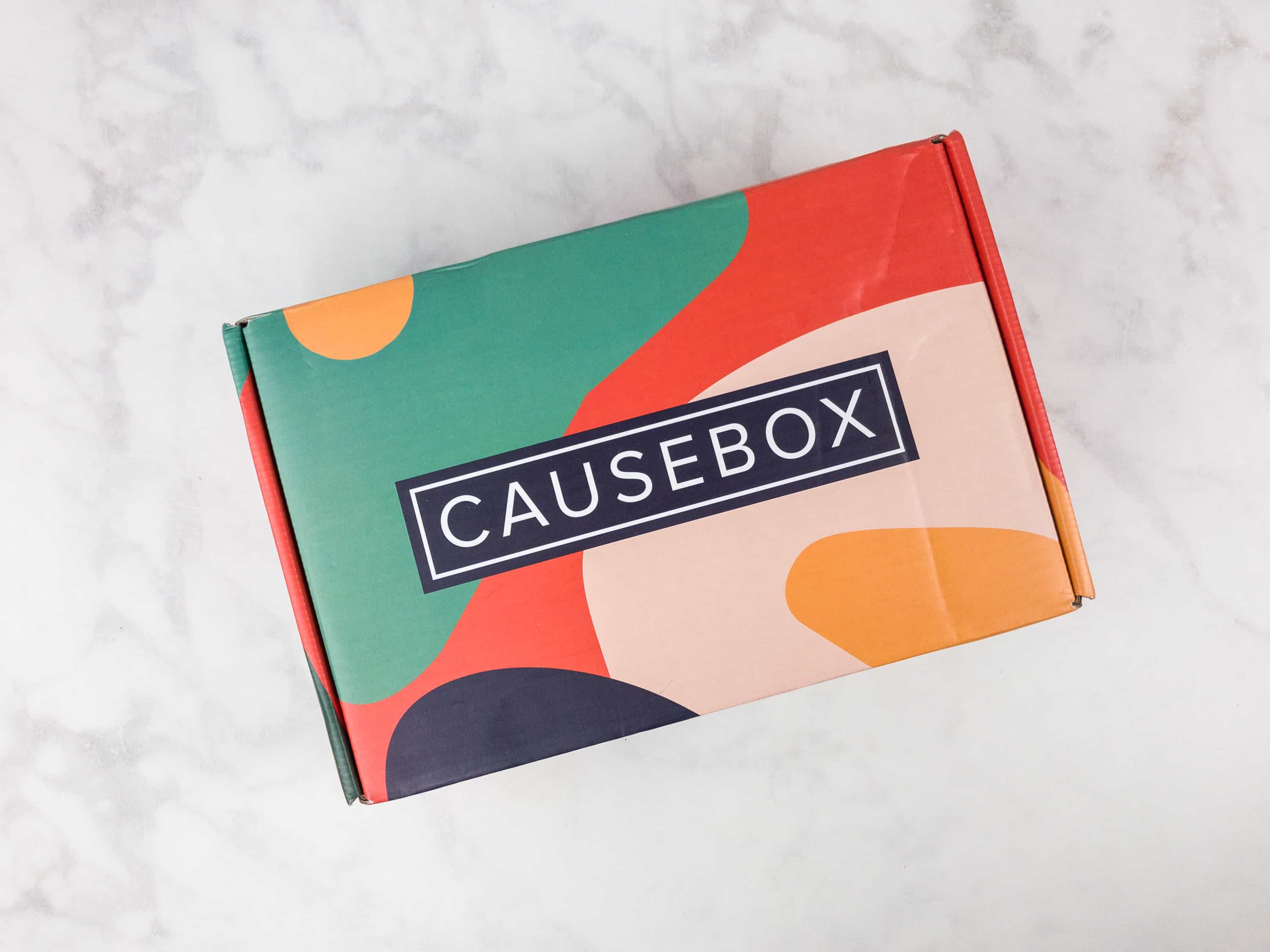 CAUSEBOX is a quarterly subscription box curated with socially conscious products for women. In each box, you'll receive 5-8 seasonal lifestyle products that are focused on ethical and sustainable production, donate a percent of profits to charity, or aim to inspire and empower others.
DEAL: Save $10 on your first box with coupon code WELCOME10!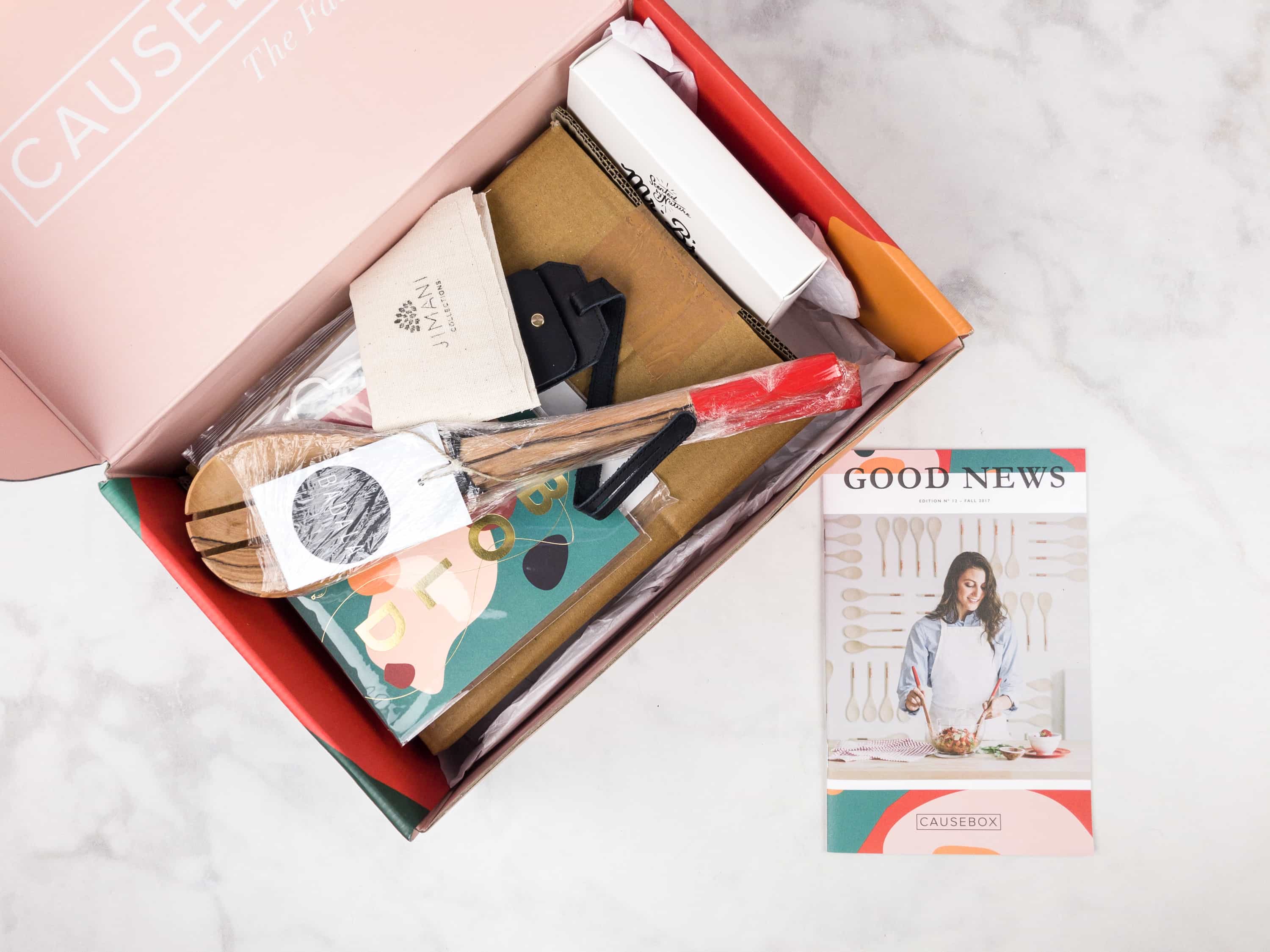 A first look at the items in this curation.
There's a mini magazine included in this box with all the item info.
A message from the curators!
This page shows you a list of all the items in the box.
There are nice photos…
…and the layout makes the text pretty easy to read.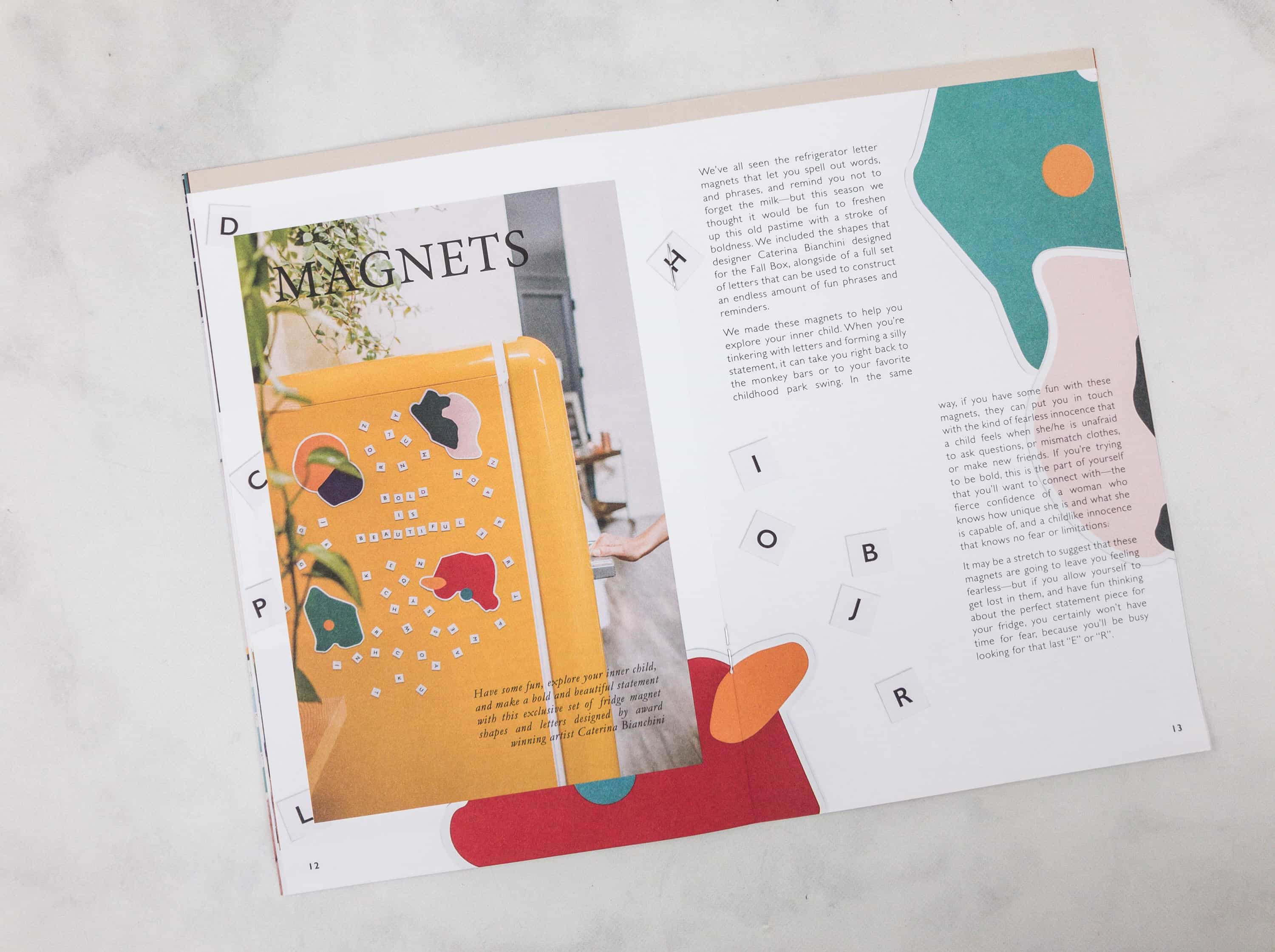 I like how the item descriptions were made to look like real magazine pages.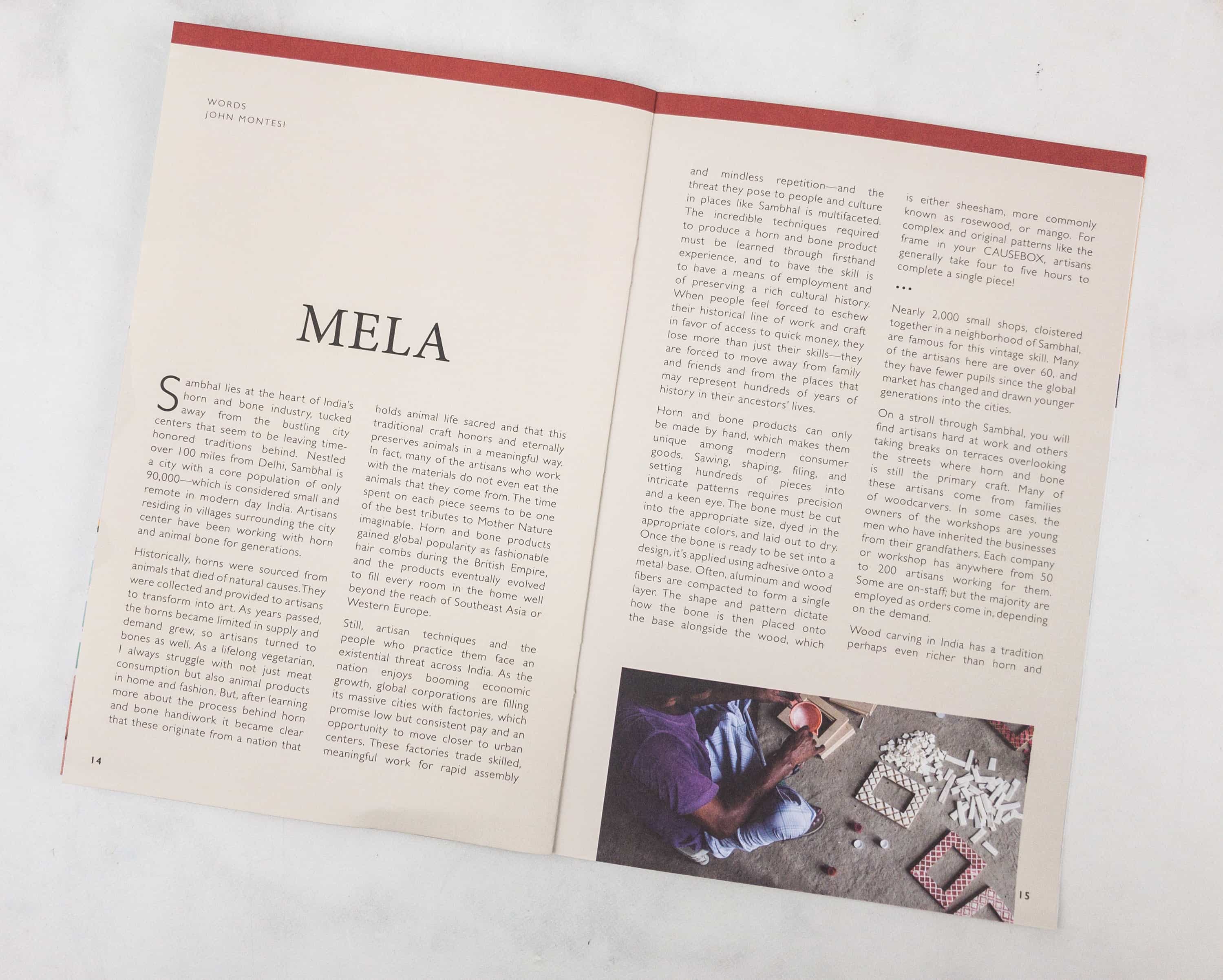 It even includes full-length articles…
…and an interview series.
The makers of the products are also featured…
…which will make you appreciate the stories and causes behind each item.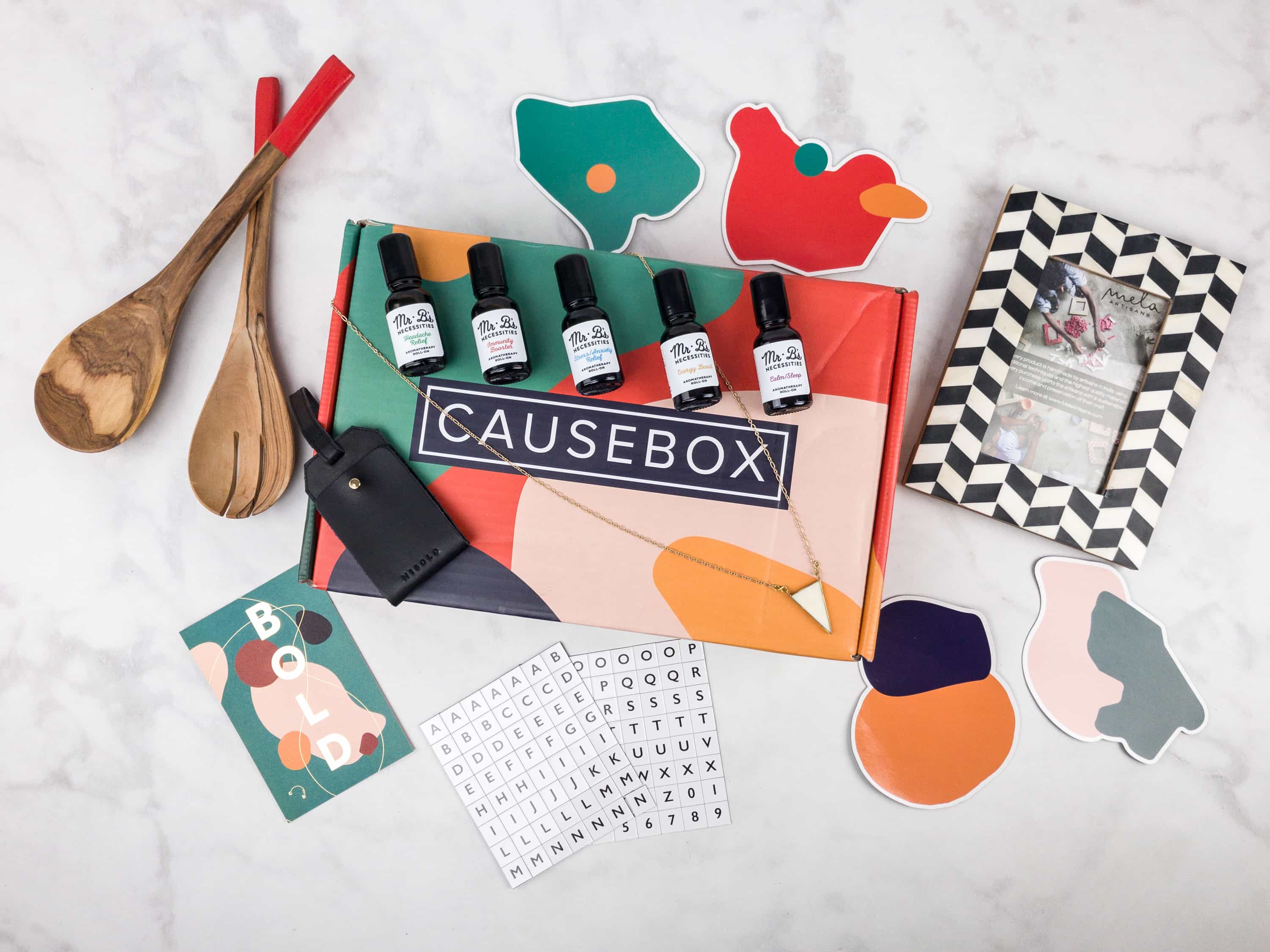 Everything in the Fall 2017 box! The meaningful items in your box will make you reflect, bring some beauty in your life, and benefit social programs.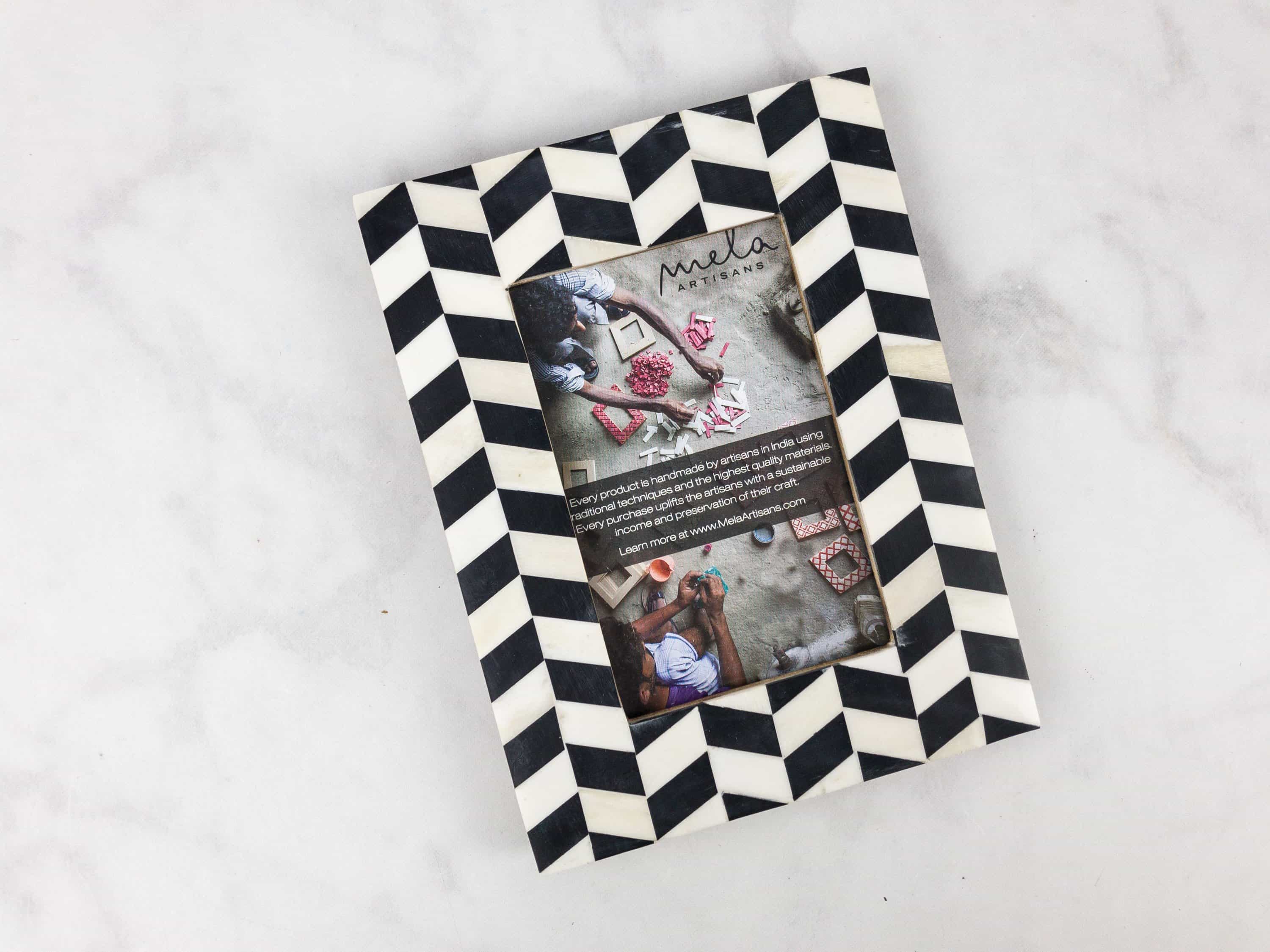 Mela Artisans Black & White Picture Frame – This beautiful frame was made in India using wood and bones. The bone tiles are upcycled waste from the meat industry – I love that this traditional craft gives new life to them, plus the Mela artisan collective always does an impeccable inlay job.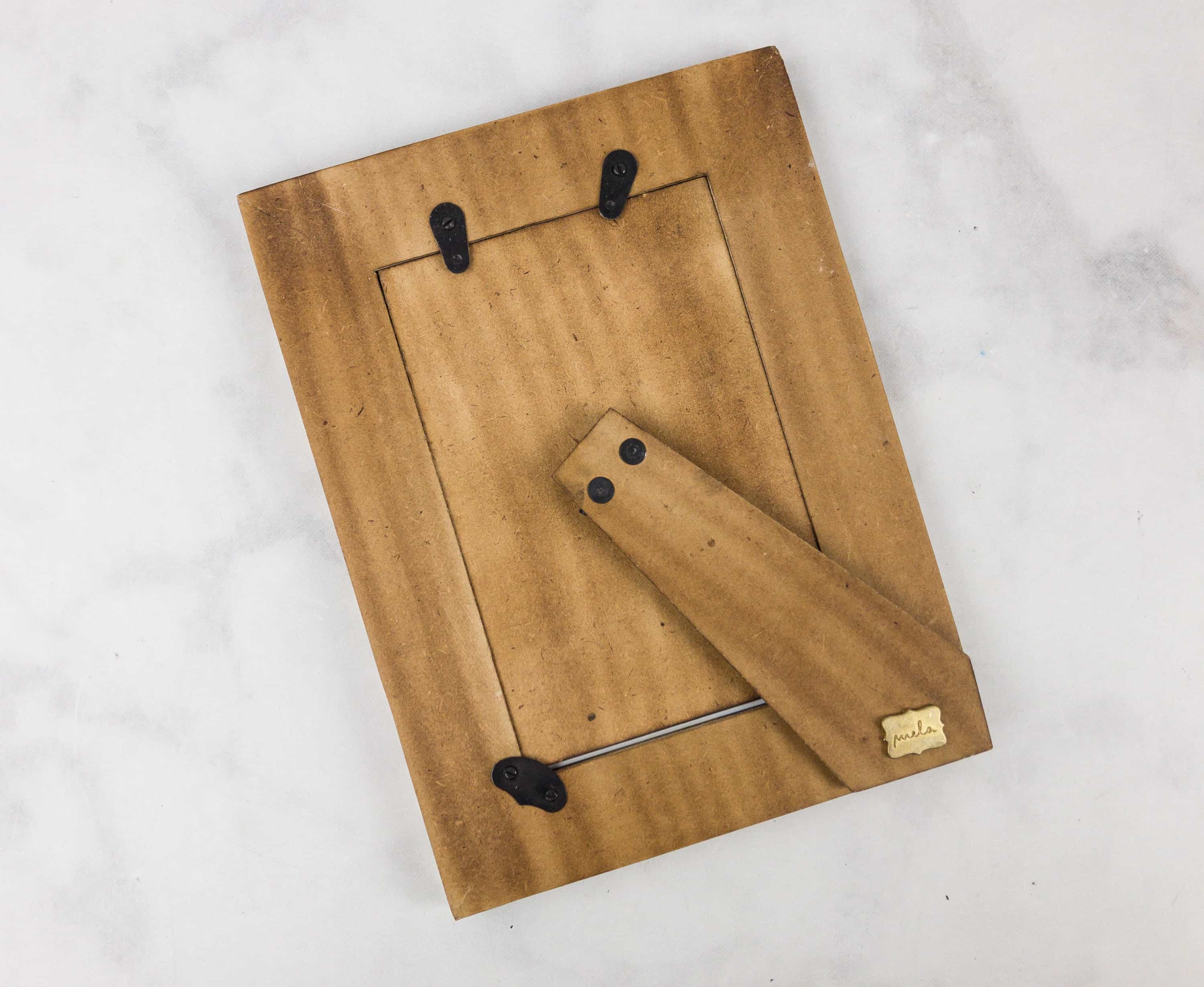 It measures 4″ x 6″ and, according to the mini-magazine, it takes the artisans four to five hours to make a single picture frame.
Jimani Collections Tatu Necklace ($35) A delicate accessory from Kenya, made of white bones with a hand-casted brass case.
It's pretty and suitable for everyday wear. It would look great over a plain sweater!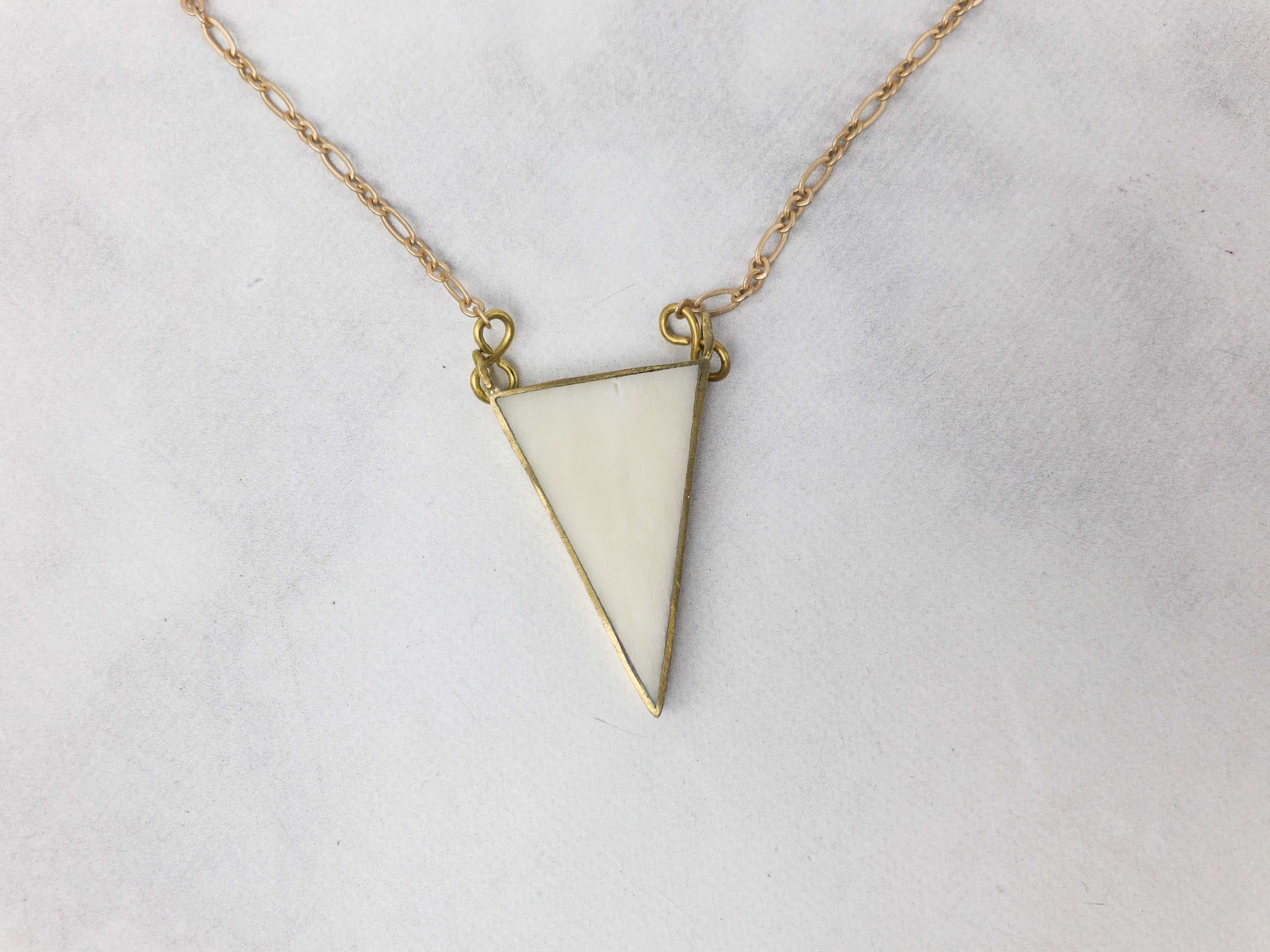 The necklace measures 33″ in length, while the pendant is 1″ to 1.25″. On their website, Jimani Collections notes that the bones used in making these accessories are upcycled.
Nisolo Leather Luggage Tag – This one was handcrafted in Peru using leftover shoe scraps.
I like its simple yet elegant look.
There's a provided card inside, so you can easily jot down your details and use the tag right away.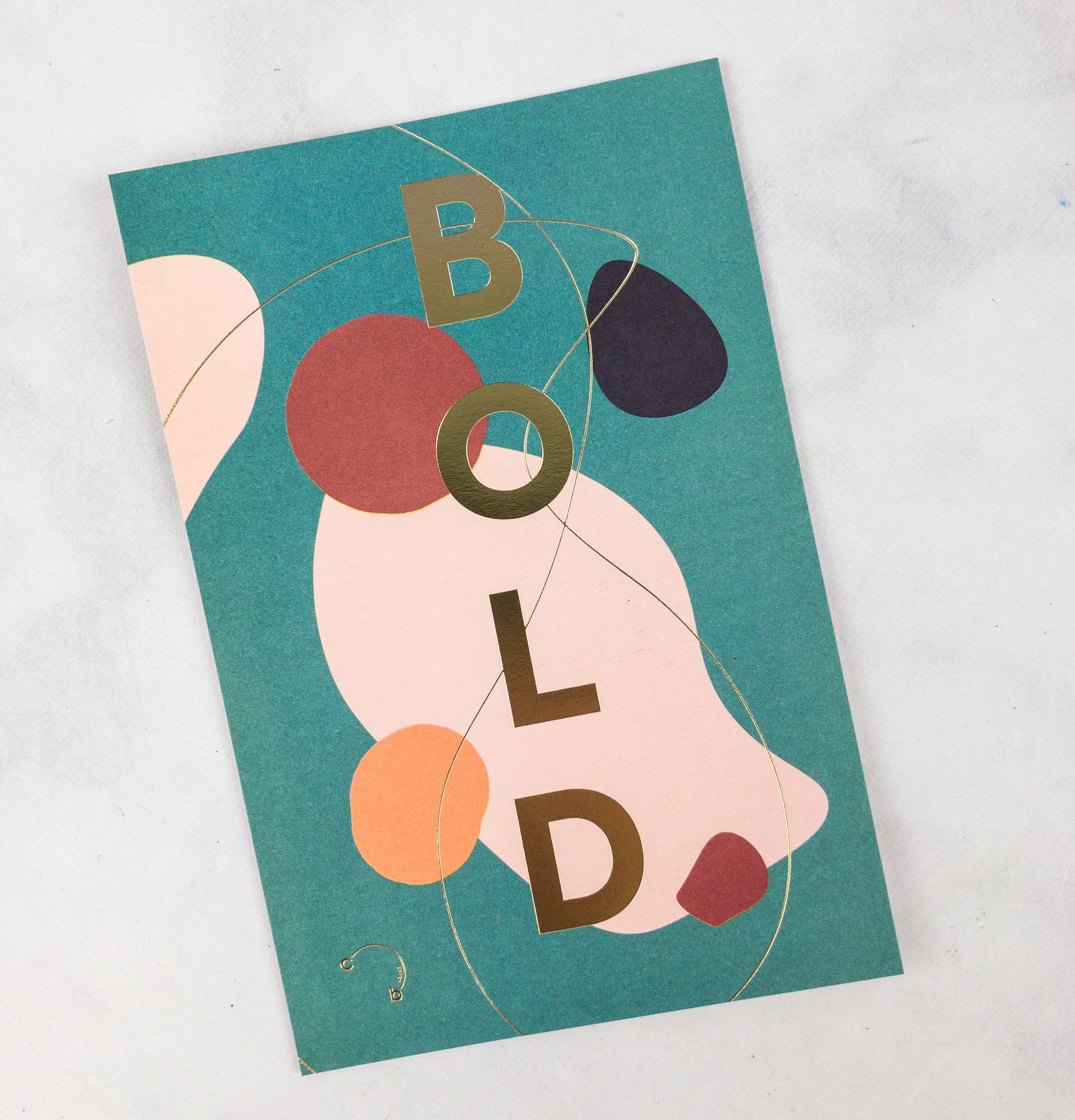 "Bold" Print – This is a two-sided card from award-winning UK based designer named Caterina Bianchini. I love the gold foil on this side.
You can check out Caterina's other designs on her website and Instagram. This side is even bolder, with a bright red BOLD.
Badala Kuni Utensil Set ($18) A couple of hand painted serving utensils from Kenya.
These are made from locally sourced olive wood. Each piece measures approximately 12″ long.
Great for serving meals to guests during special occasions, or even when it's just a simple dinner with the family.
Mr. B's Necessities Set Of 5 Aromatherapy Roll-Ons ($49.95) These roll-ons can be applied on the neck, temples, or chest.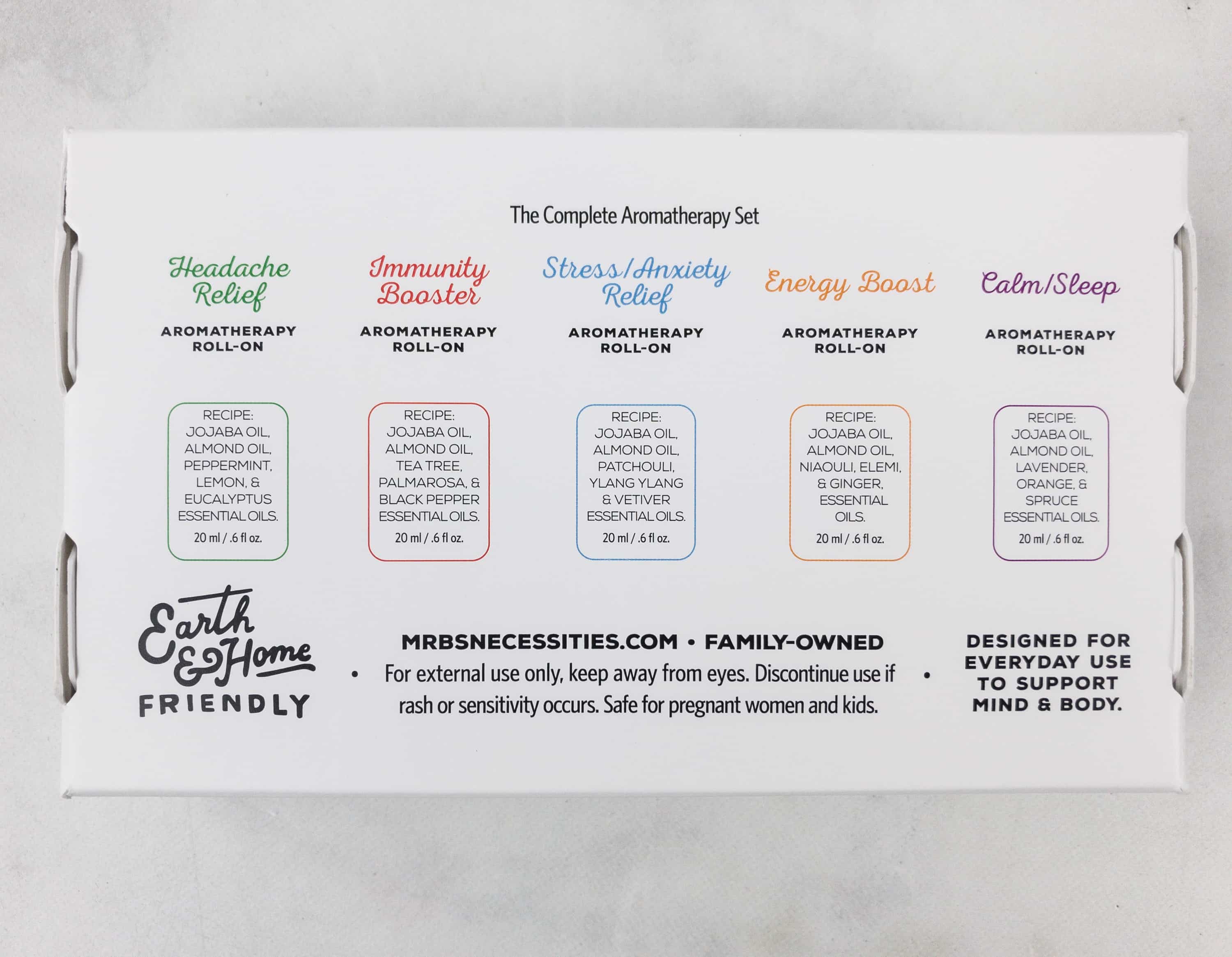 Each bottle has a corresponding benefit. There's one for headache relief, for boosting immunity, for stress/anxiety relief, for energy boost, and for calm/sleep.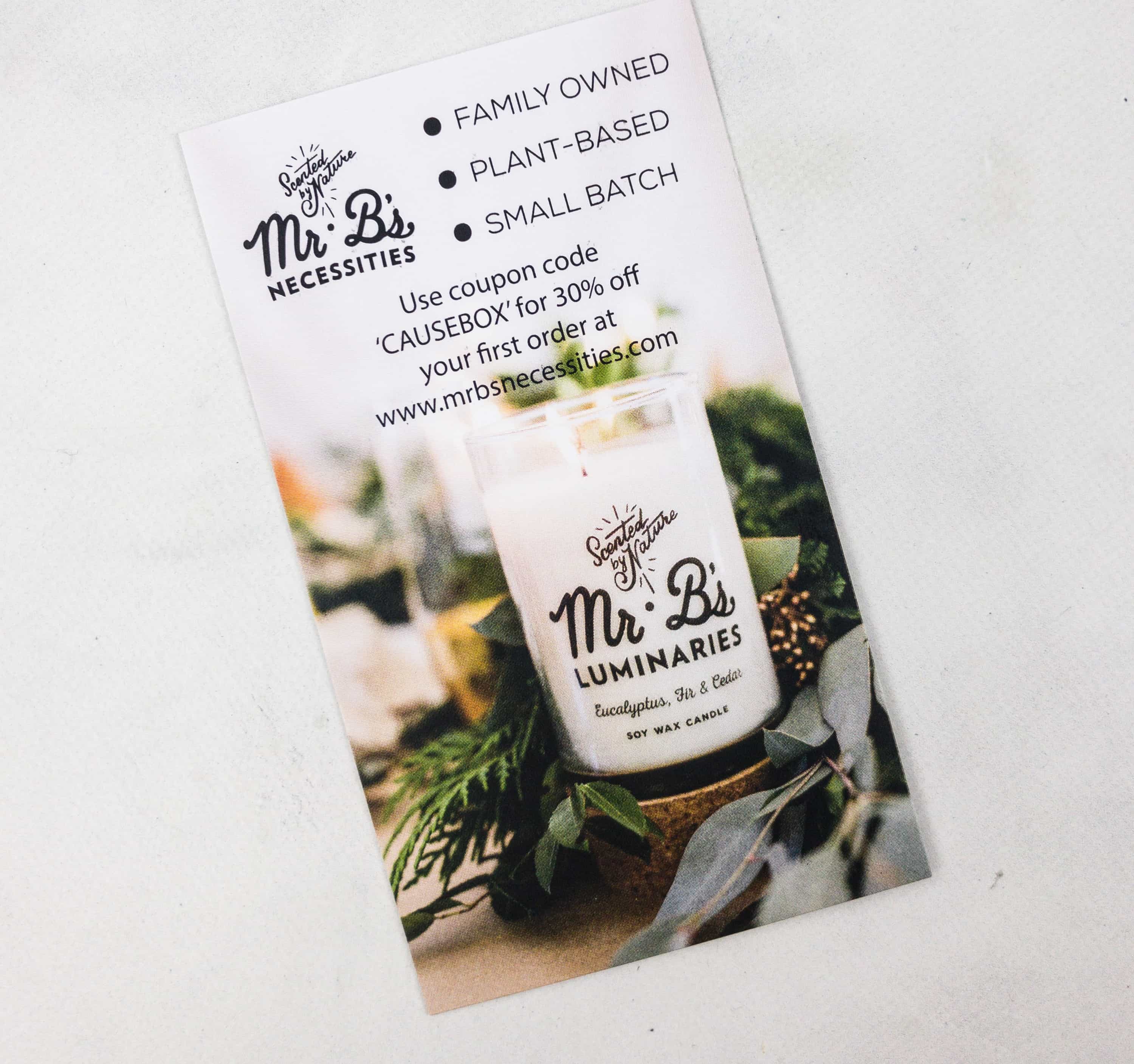 We also got a 30% off coupon code which can be used at Mr. B's Necessities online store.
The packaging is so cute too! I love aromatherapy roll-ons and I think this is the perfect set to alleviate any ill and boost your mood!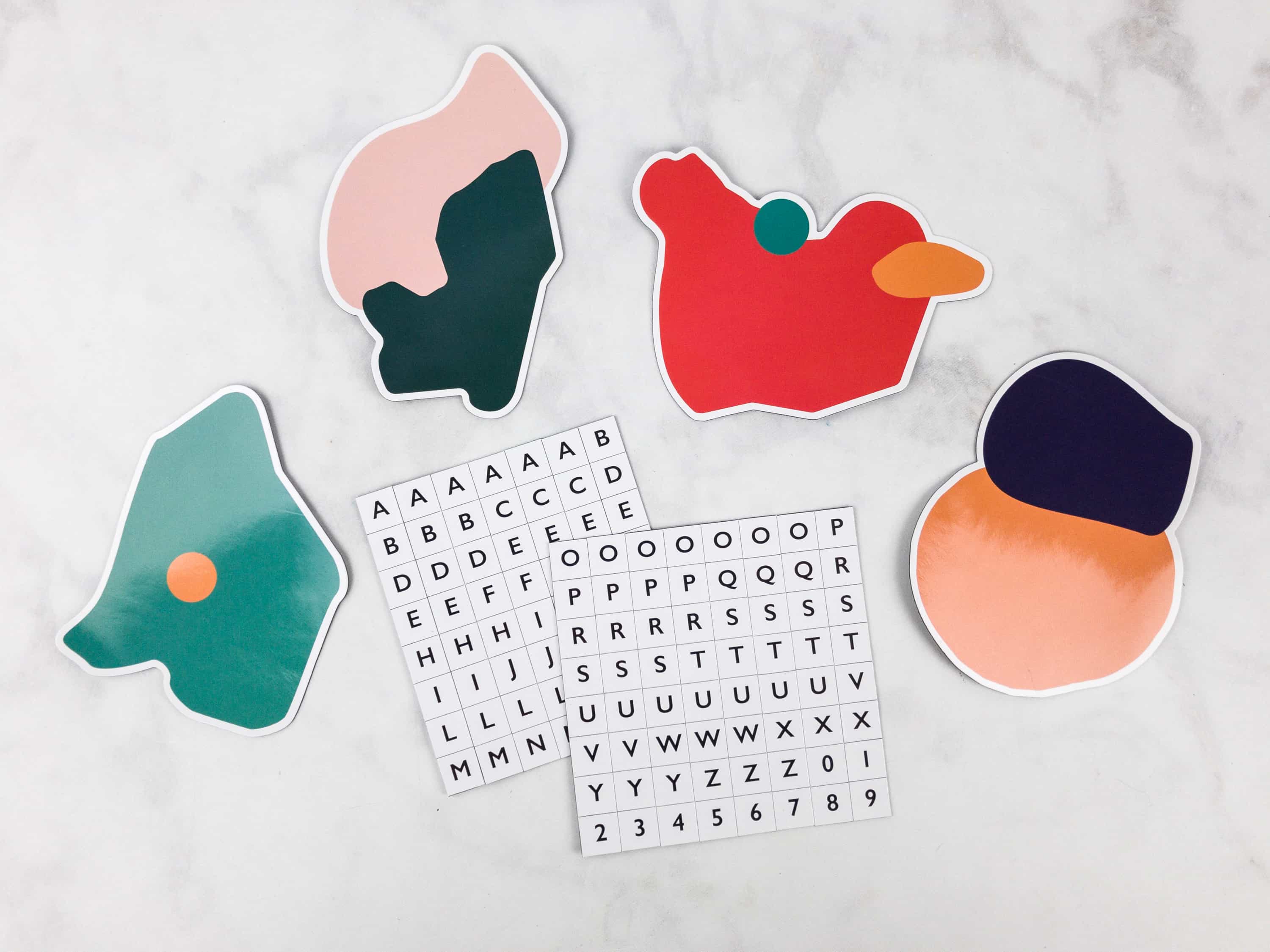 Causebox Shapes & Letters Magnet Set – This artistic magnet set can bring out anyone's inner child!
The items in this quarter's CAUSEBOX are not exactly fall-centric, but I like how everything is fun and useful. There are stuff for the home, there was a nice fashion accessory, and things you can play around with. I also like the aromatherapy set they included, it's a thoughtful reminder to stop and relax even just once in a while. Overall, this is a great lifestyle box, especially if you want to support various social causes. I especially like reading the included magazine – it goes from personal stories to how some of these companies are impacting an entire industry!
What do you think of the Fall 2017 CAUSEBOX?