The Cat Lady Box is a monthly subscription box for those "crazy cat ladies." It is a box with cat-themed items for you and your cat, or you can order a box just for you. Each box could contain cat-themed shirts, jewelry, home decor, accessories, art, and more – all delivered in a box your cat can keep.
HAPPY MEOWLOWEEN!!!! This month's box theme is " Black Cats."
My Furbaby Ginger and I love seeing this box come in the mailbox each month. It has  goodies for the both of us but she has first dibs!
DEAL: Save 10% on any level, any length subscription through 6/22! Just use coupon code 10RIGHTMEOW at checkout! 
TIP: Looking for a coupon code? Subscribe to notifications for CatLadyBox in the directory to get an email when the next one is released!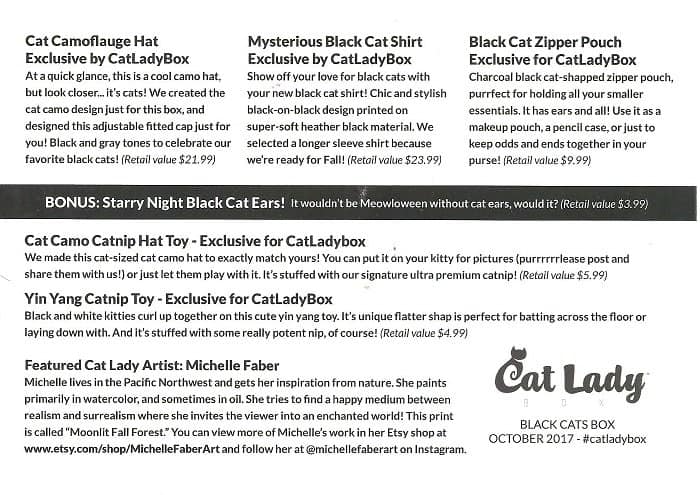 Each box comes with an insert to tell you what's in the box.
Let's see what treats we received this month!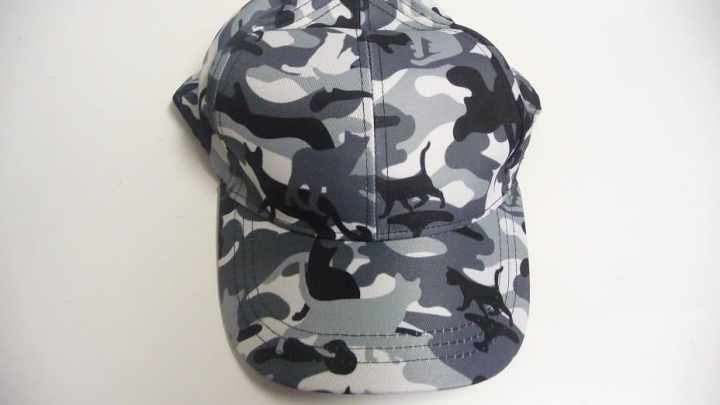 My first item is a Cat Camoflauge Hat ($21.99). At first I thought this was just a regular black and white camo hat but once I really looked at it, I found cats!!! The hat is adjustable and I just love camo, so this is right up my alley.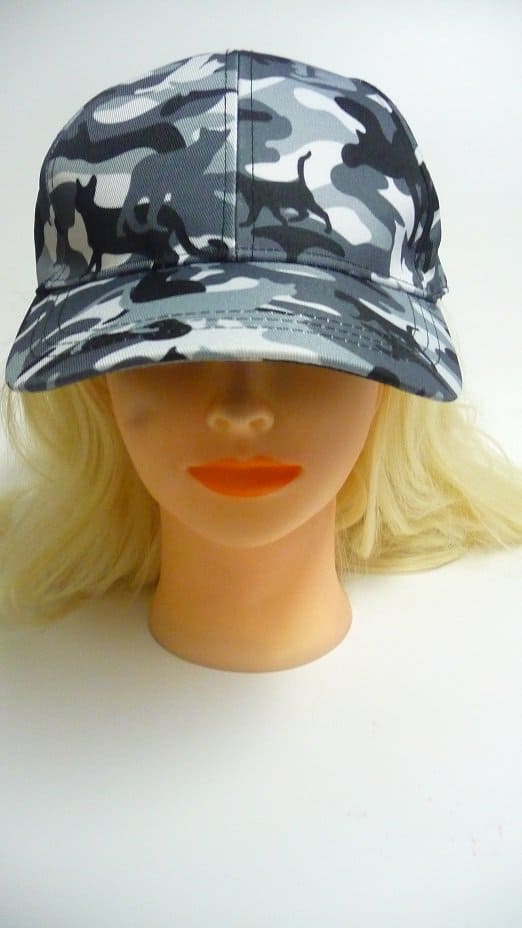 I don't wear hats often but I think I can rock this one… at least the mannequin head did for a bit.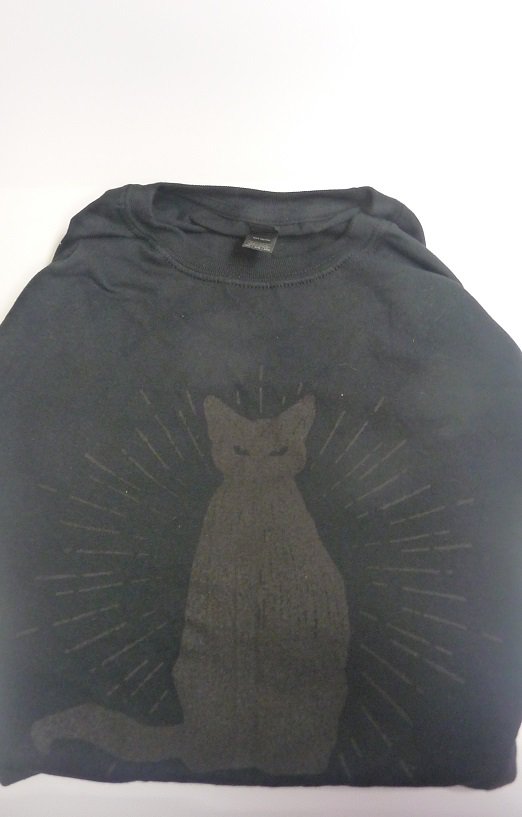 Also sent was a Mysterious Black Cat Shirt ($23.99). If you love black cats, then this is the shirt for you. It has a black on black design of a cat printed on it. The shirt is a long sleeve shirt just in time for fall (which in Florida rarely happens). I found the design a bit hard to see but I do like the concept. It definitely fits with the Black Cat/Halloween theme. I may just pair this with the hat for my Halloween costume and goes as a modern country witch.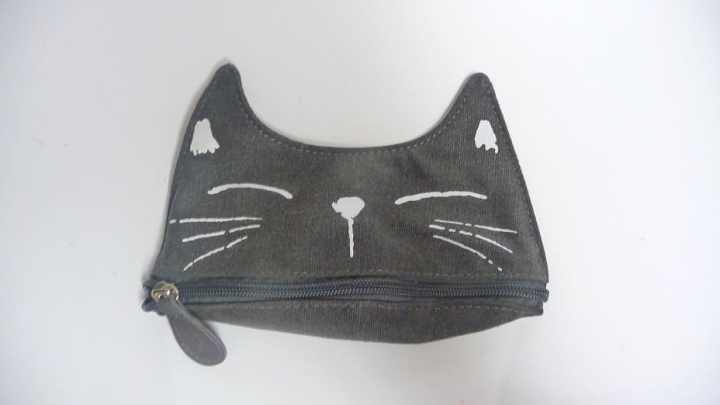 My next item is a Black Cat Zipper Pouch ( $9.99). The pouch is in the shape of a cat's head. Quite cute! This pouch would be useful to keep your make up or pens in so they don't get lost in your purse. What would you use it for??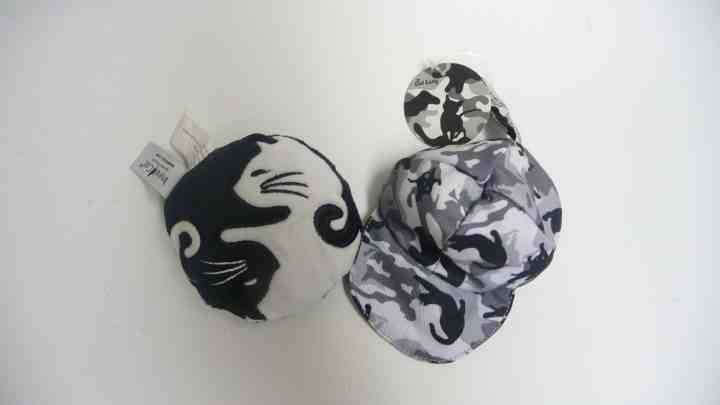 Ginger received new toys! Of course she was excited to sniff them out. She received a Cat Camo Catnip Hat Toy ($5.99) and a Yin Yang Catnip Toy ($4.99). These toys are essential in making sure Ginger gets her daily dose of activity… and nip. LOL! Ginger's toy collection is growing so much.
By the way, the hat toy has a strap, so guess what I did…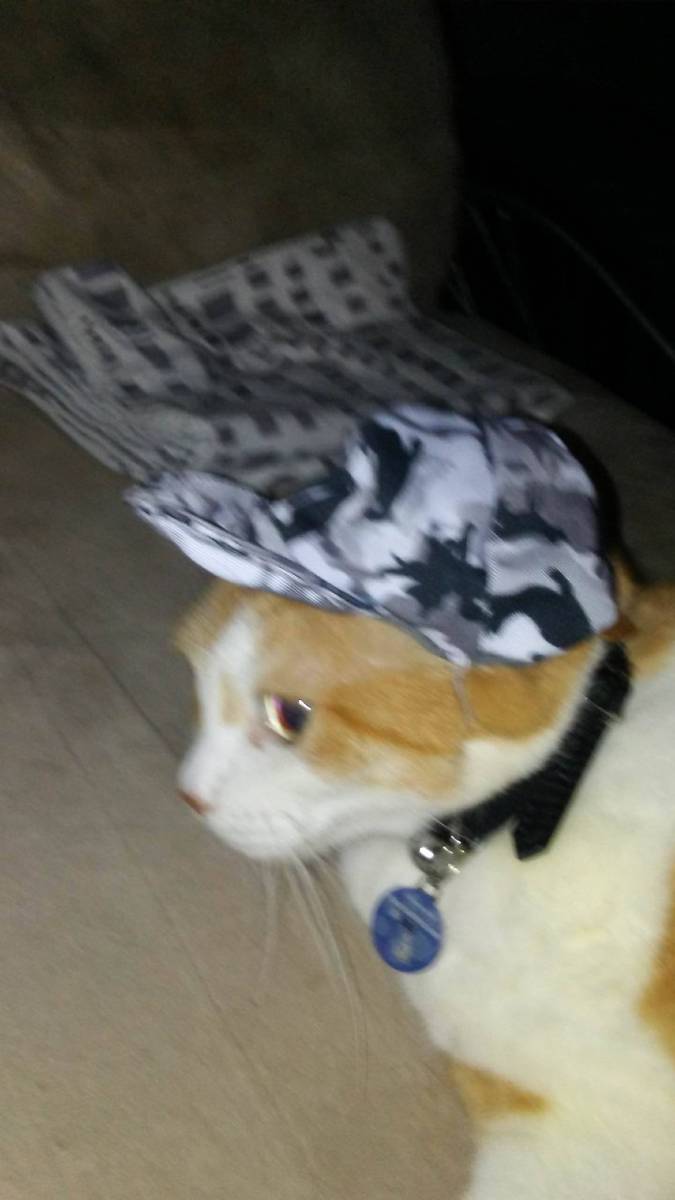 Yep, I put on her! Sorry, the picture is blurry but Ginger did not like the hat whatsoever.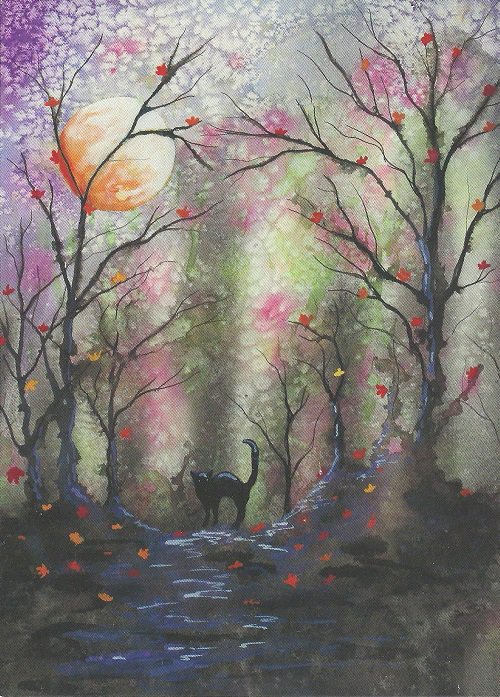 On the back of the insert card is a Featured Cat Lady Artist. This month is Michelle Faber. Mrs. Faber lives in the Pacific northwest and gets her inspiration from nature. This painting is called "Moponlit Fall Forest." I LOVE this painting. It fits right in with this month's theme. I am going to frame it for my fall decorations in the house.
What do you think of this month's box? Does your cat give 2 paws up? Have a safe and happy Meowoleen.