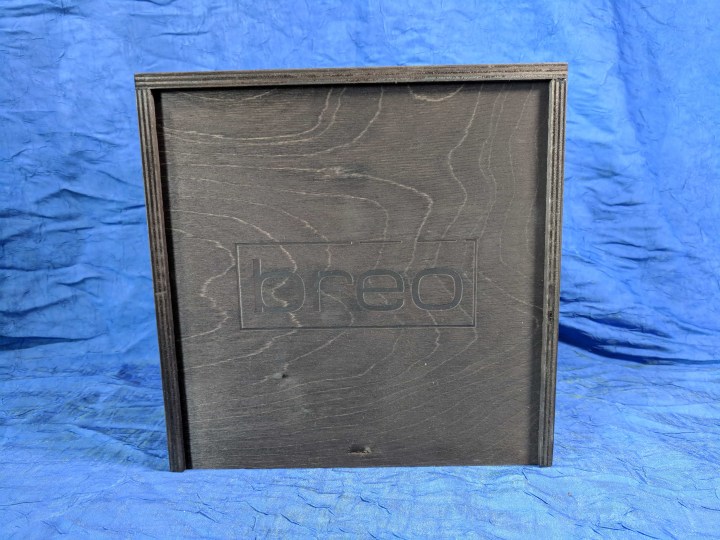 Breo Box is a quarterly lifestyle subscription box for both men and women. Each handcrafted customized wooden box will contain between 6 and 9 high-quality products revolving around health & fitness, and everyday lifestyle essentials. Each box is curated around the season. The box is $139 each quarter, with free shipping in the US ($45 to Canada).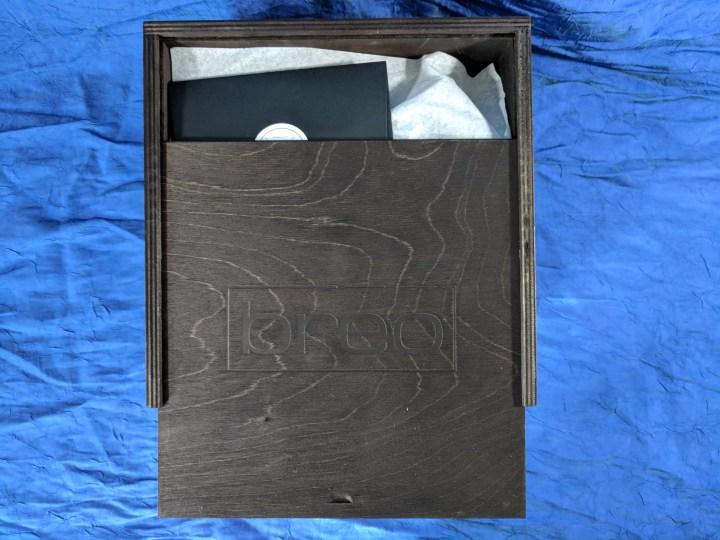 DEAL:
 Get $15 off your first box! Use coupon code 
HS15
.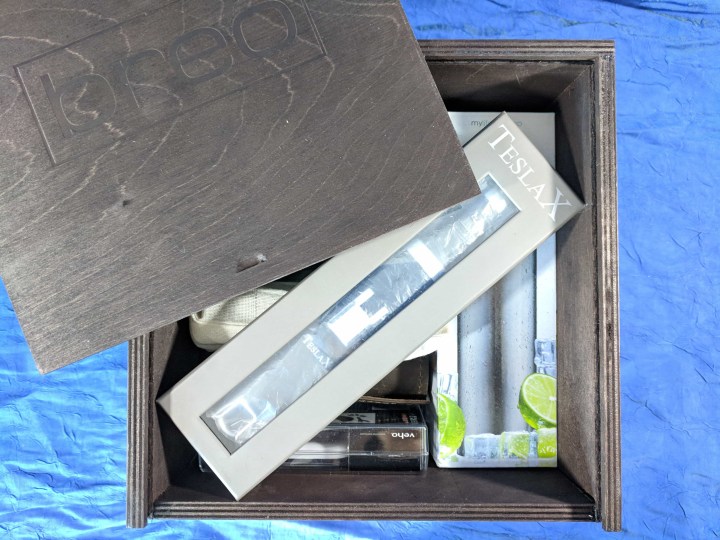 The wooden crate is delivered in a cardboard box by FEDEX. The cover slides to reveal all the items. I actually like the crate, I'll be using this one to hold all the bird toys when they are not in rotation!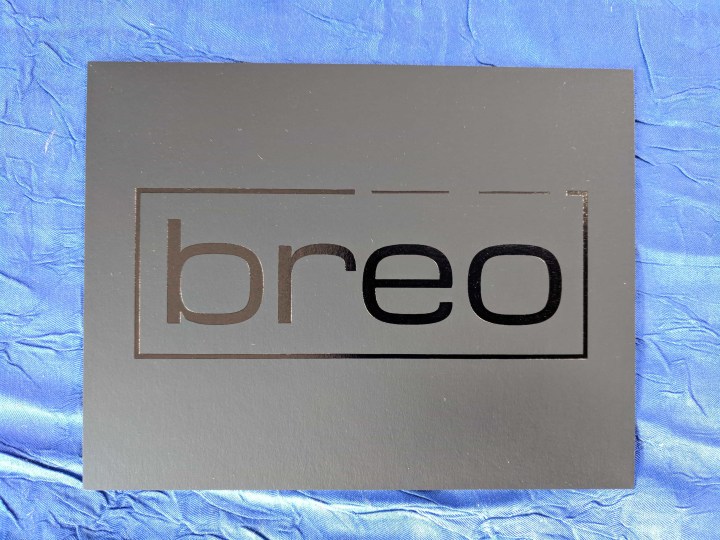 The information card is so pretty, a nice sleek black card.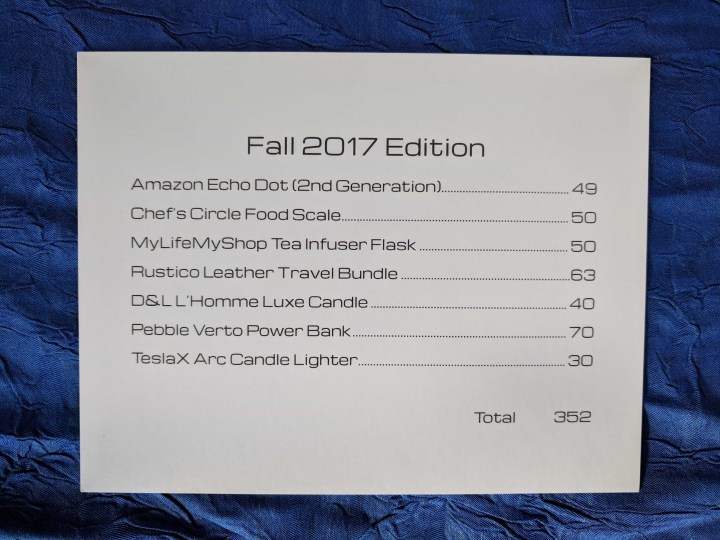 The card gives us the value of each item in the box. My last box had a very definite theme going through, but I'm not sure about this one yet. I'm still very excited to see everything!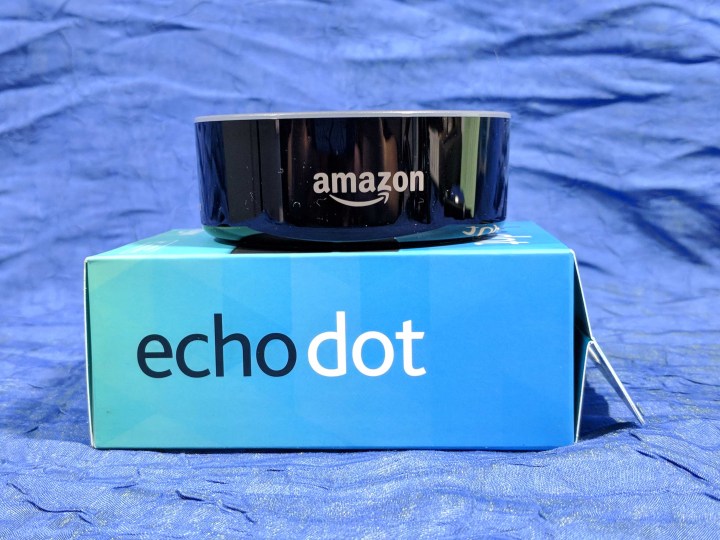 Amazon Echo Dot (2nd Generation) ($49). "Alexa, what can you do?" This little beast can do a lot through voice control: play music, make calls, provide information, set an alarm, read the news, control Amazon Video on Fire TV, be set up to control a lot of stuff in the house (lights, sprinkle, locks, fans, tvs). The possibilities are endless!
It can be connected through Bluetooth or with 3.5mm stereo control to headphones or speakers (do you remember the Spigen Speaker we received in the Spring Box? Yes, it works with it.) The only downside is that for subscribers outside the USA, a lot of those things aren't available.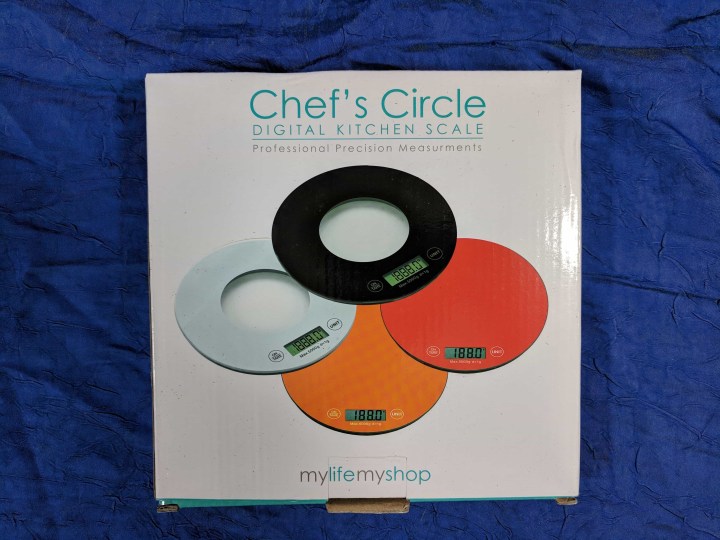 Chef's Circle Food Scale ($50, but $20 on Amazon). I love a good kitchen scale and my actual one is slowly dying a painful death. I use it to weight pasta (I'm bad at figuring out what's a portion), for baking, and my husband uses it to make drip coffee, where you have to add a specific amount of hot water. Once again, this item goes well with the dripper we got in the Spring Box!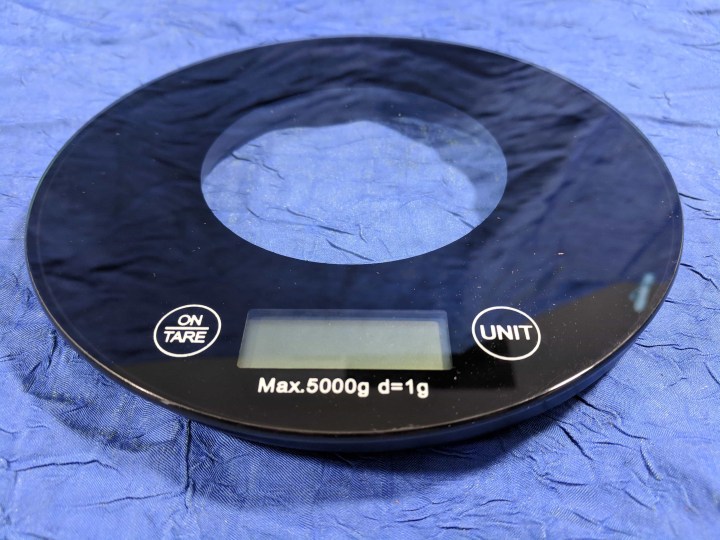 I like the sleek design, with the "hole" in the middle (it's not an actual hole, it's just glass). I'm afraid it will get scratch after a while, but it's a kitchen scale, not art! You can switch between units (pounds, ounce, grams, kilograms) by holding your finger down on the Unit button. Don't be shy, it's not a touchscreen, it works with pressure, same with the on/tare button.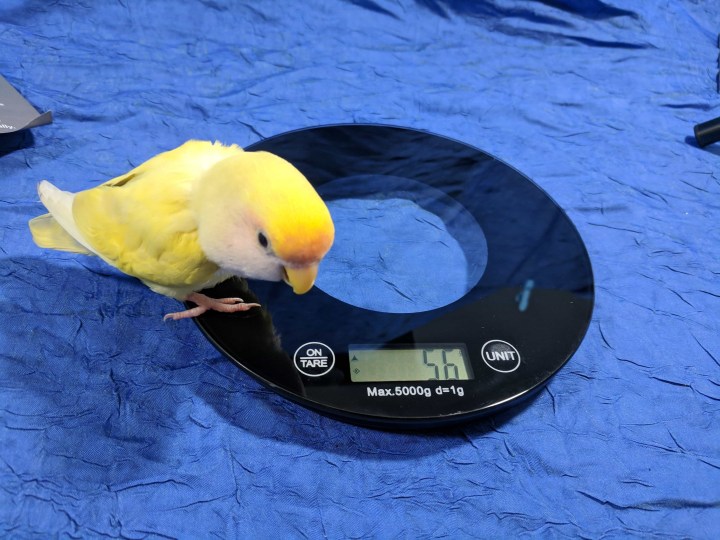 I've tested it with something I knew the exact weight and that was close by. I though the scale was slightly off (Kiwi is a steady 53g), but once she got off, I realized I didn't tare it properly as it showed 3g. So the scale is accurate.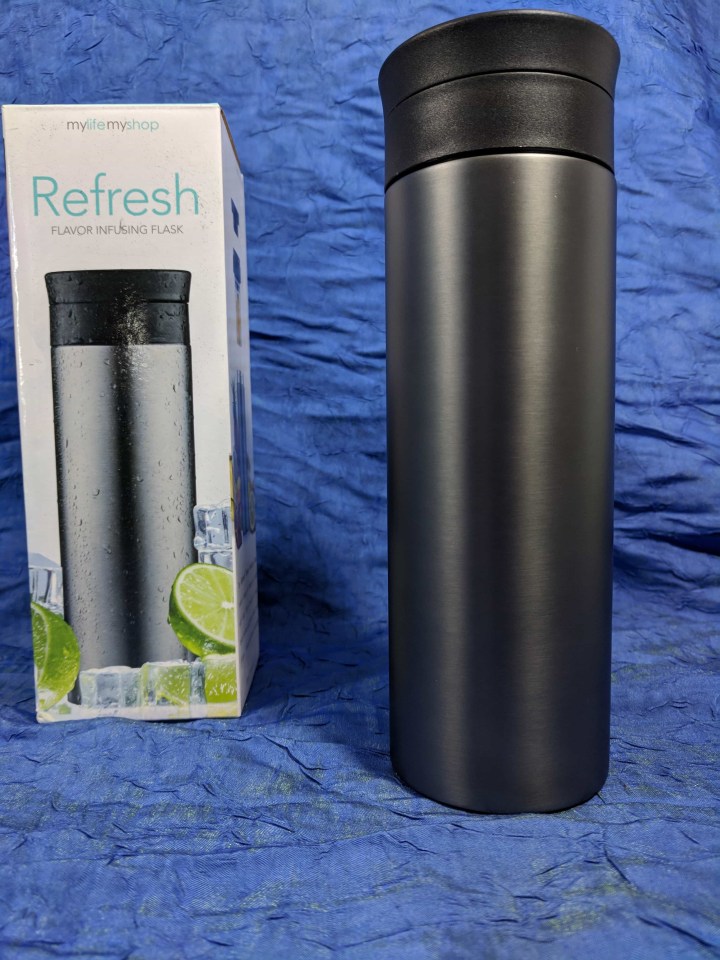 MyLifeMyShop Tea Infuser Flask ($50, $20 on amazon). It can contains up to 450ml, or 16oz. It's a nice sleek thermos that's thin enough to fit in car's cup holders. It is sadly only handwash, not dishwasher safe.
There's a flavor basket that you can use for fruits, herbs and tea bags. It can be used with or without the basket, so any kind of liquid can go in it: water, hot water, juice, coffee, soup, alcohol, etc.
Rustico Leather Travel Bundle ($63). The Rustico Sidekick Leather Cord Wrap ($39) is useful to carry electronic cords in style! There's three slots for small cables (earphones, small power cables) and a pouch that can fit a hard drive, adaptors or a power bank (see below). You can roll it up or fold it, and wrap the leather cord around it. The leather is sturdy and pretty thick, perfect to keep small cords protected.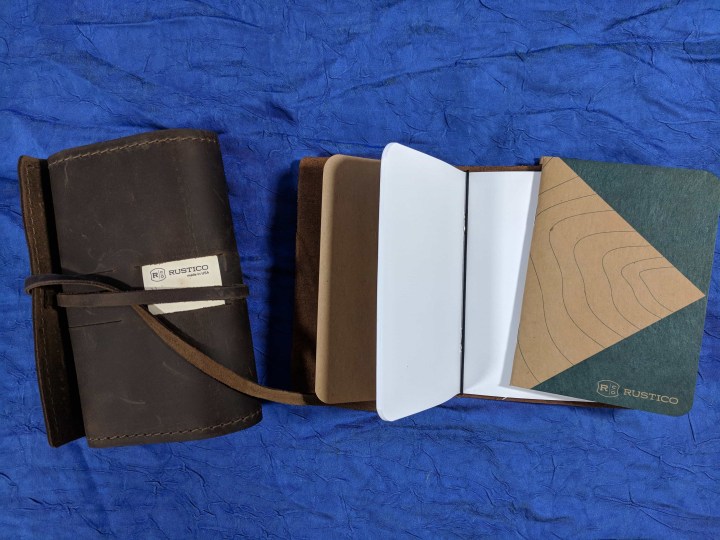 The Rustico Leather Pocket Notebook (I couldn't find this specific item, sorry!) has an elastic that holds the little notebook, and a second elastic to keep it close. It came with two refill, both of which fit nicely inside the protective leather. Both items are nice and sturdy and would survive a lot of abuses!
D&L L'Homme Luxe Candle ($40). This candle was heavy! 8.5 oz, or 50 hours of illumination, this candle smells AMAZING! Even unlit, it's a fresh and woody scent. I would not be able to tell what is the blend of scents, but it's suppose to be "green and vibrant wild herbs, combine with sparkling marine aldehydes, warm florals, ambered woods and enduring touches of cool white musk." I feel like standing between a forest in the morning, and the sea. Fresh and woody! It's the perfect scent for an evening by the fire in a wooden cabin. But I'll keep it in our living room instead!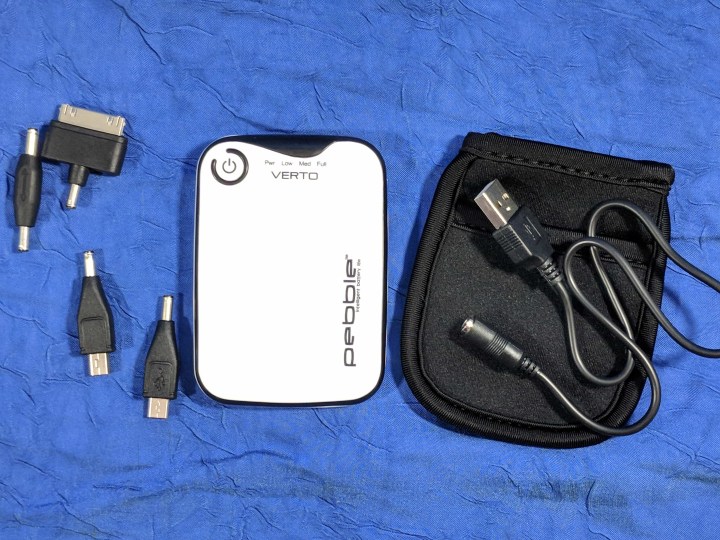 Pebble Verto Power Bank ($70, $25 on amazon). A credit card sized battery charger, it'll give 2 1/2 smartphone charge. It comes with a neoprene case, a charging cable and 4 adaptors. It's light and easy to carry in a purse, backpack or even pockets for when you forgot to charge your phone overnight and it's now almost dead.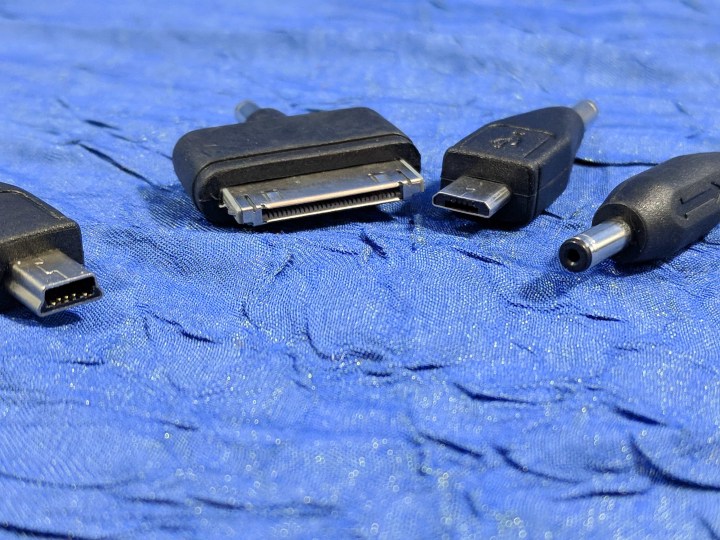 The adaptors will work with most of your devices. Except mine (I have a Google Pixel, I use a Type-C cable), but I already own the cable needed to use this powerbank.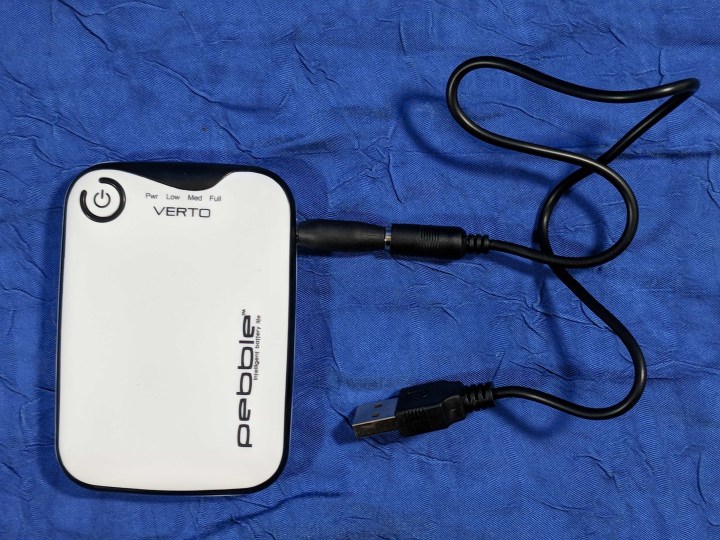 The same cable works to charge the Power Bank.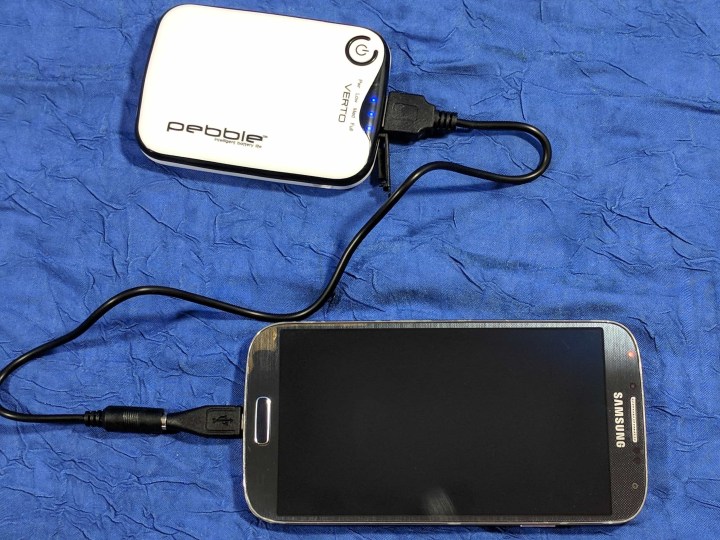 And to charge your device.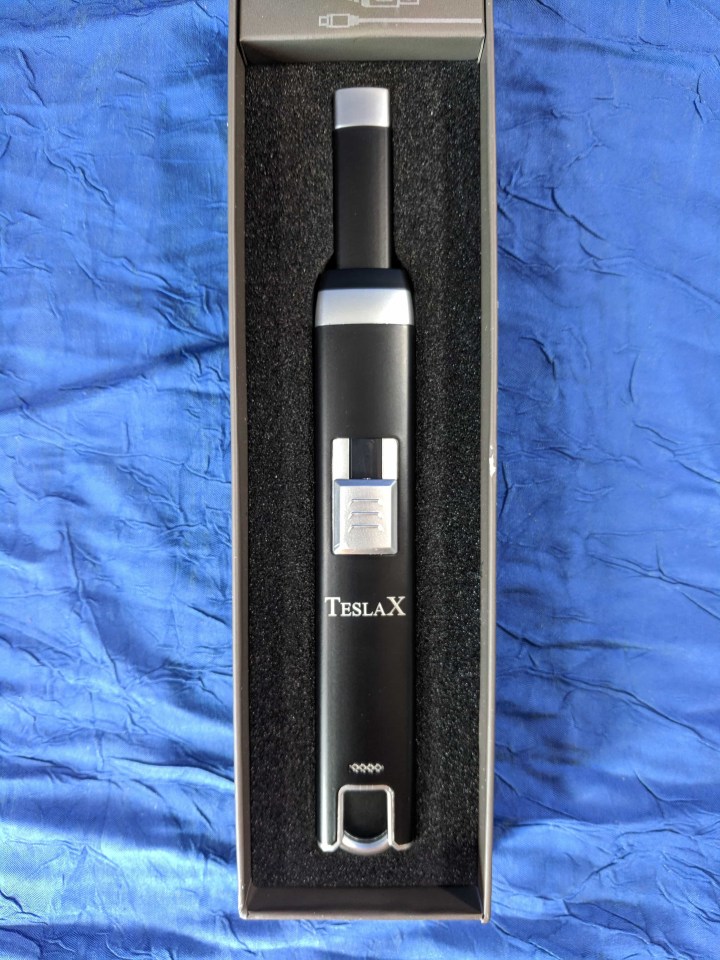 TeslaX Arc Candle Lighter ($30). This was the first item on top of the box, and because I wasn't sure about what it was at first. But it is a pretty convenient tool to lit candles, or any other piece of flammable thing you have around you.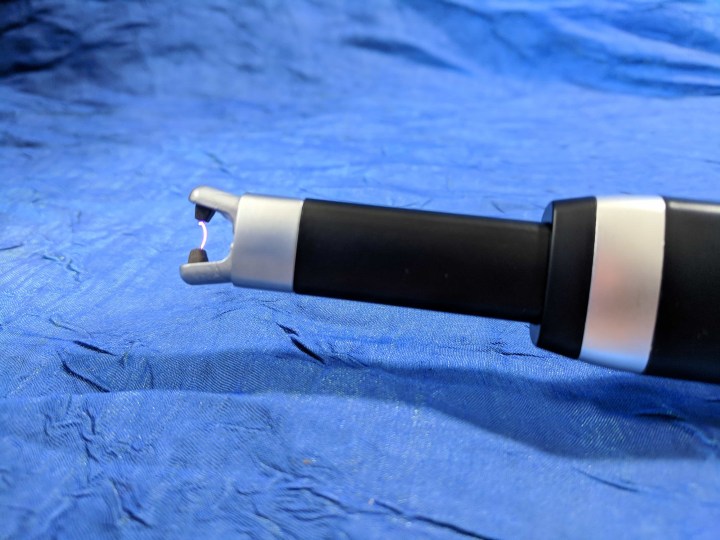 Lift the switch on the stick to reveal the button, push the button and tase away! I mean, lit the candle! It makes a nice little arc that with a bit of patience, will lit the candle. It's USB rechargeable.
Bonus! Subscribers will get a $30 credit to their first box with Bright Cellars. Sadly, as much as I love wine, this subscription is US only.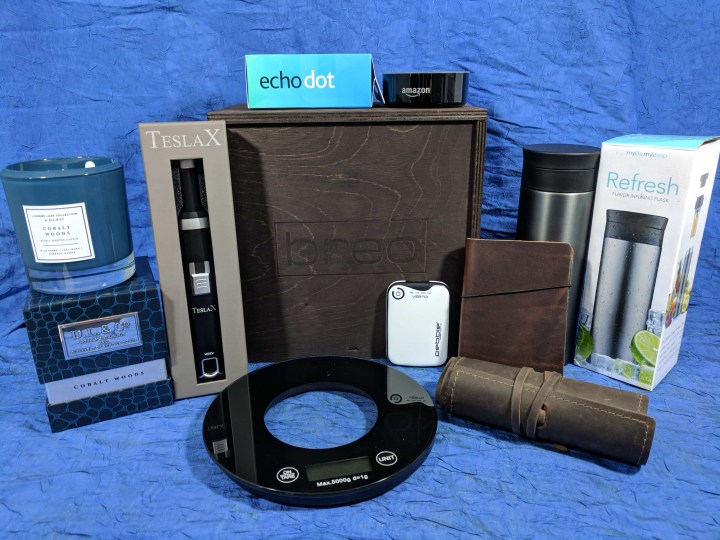 I love this box! It didn't have any fitness related items, but it was still a great lifestyle box, and some items (the infuser flask and the kitchen scale) are great for any healthy lifestyle. I'm happy to see that this box is gender neutral with items that will please everyone. Everything has a good quality, looks great and are useful. Even though the price for each items seem to have been inflated based on what I could find on Amazon, this box still packs a lot of value for it's price, even including shipping for fellow Canadian's subscribers.
If you want this specific box, you can still order it until November 15th. What did you think of Breo Box?