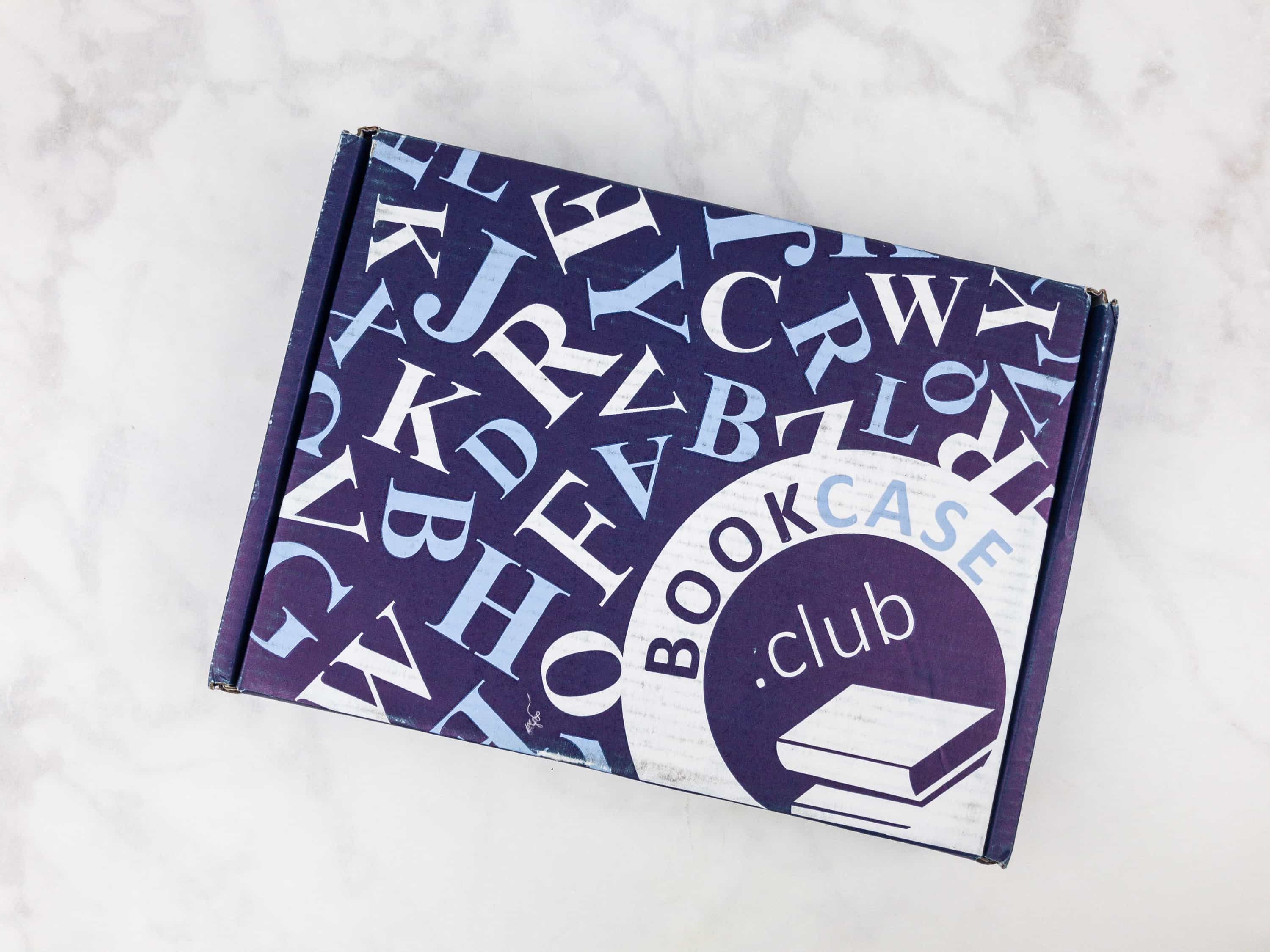 BookCase.Club is a monthly book delivery service that sends handpicked book selections to your home. When you subscribe, you select one of 8 collections of books: Blind Date Case (2 paranormal romance novels), Strange Worlds Case (2 sci-fi/fantasy novels), Teenage Dreams Case (2 young adult novels), Thrill Seeker Case (2 mystery/thriller novels), Read to Me Case (4 children's picture books), or Booking for Love Case (2 romance novels). They also offer quarterly military history and cookbook subscriptions.
This is a review of the Read to Me Case. Bookcase Club also offers a Kids version with specific age ranges, all the way up to pre-teen.
This month's package arrived well-packed with pieces of paper providing extra support during transport. As always, we were so excited to see what was inside!
DEAL: Save 15% on your first month. Use coupon code HelloSub.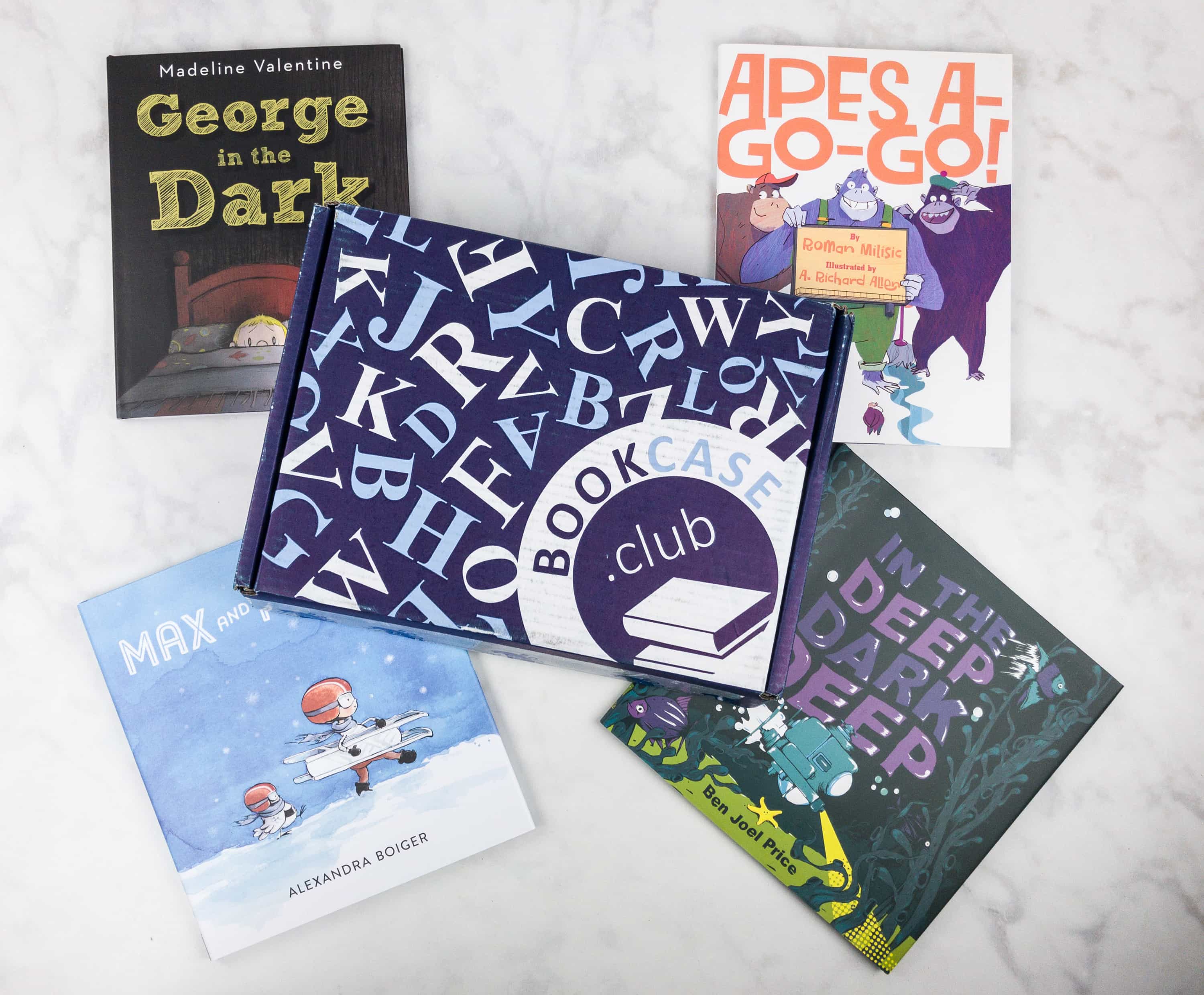 Everything in the October 2017 box!
Max And Marla By Alexandra Boiger ($15.77)
Two fearless Olympians sled to victory in this delightful new picture book

Max and Marla are best friends. And aspiring Olympians! With their eyes on the prize, they know exactly what it'll take to reach sledding success: preparation, practice and perseverance. So when rusty blades, strong winds and difficult slopes get in their way, Max and Marla realize true joy lies not in winning but in friendship. Obstacles turn into victories!

With delightful illustrations and charming text, Alexandra Boiger brings to life the story of two unstoppable pals—true Olympians who never give up!
The synopsis is written on one of the side flaps with a cute illustration. Never give up!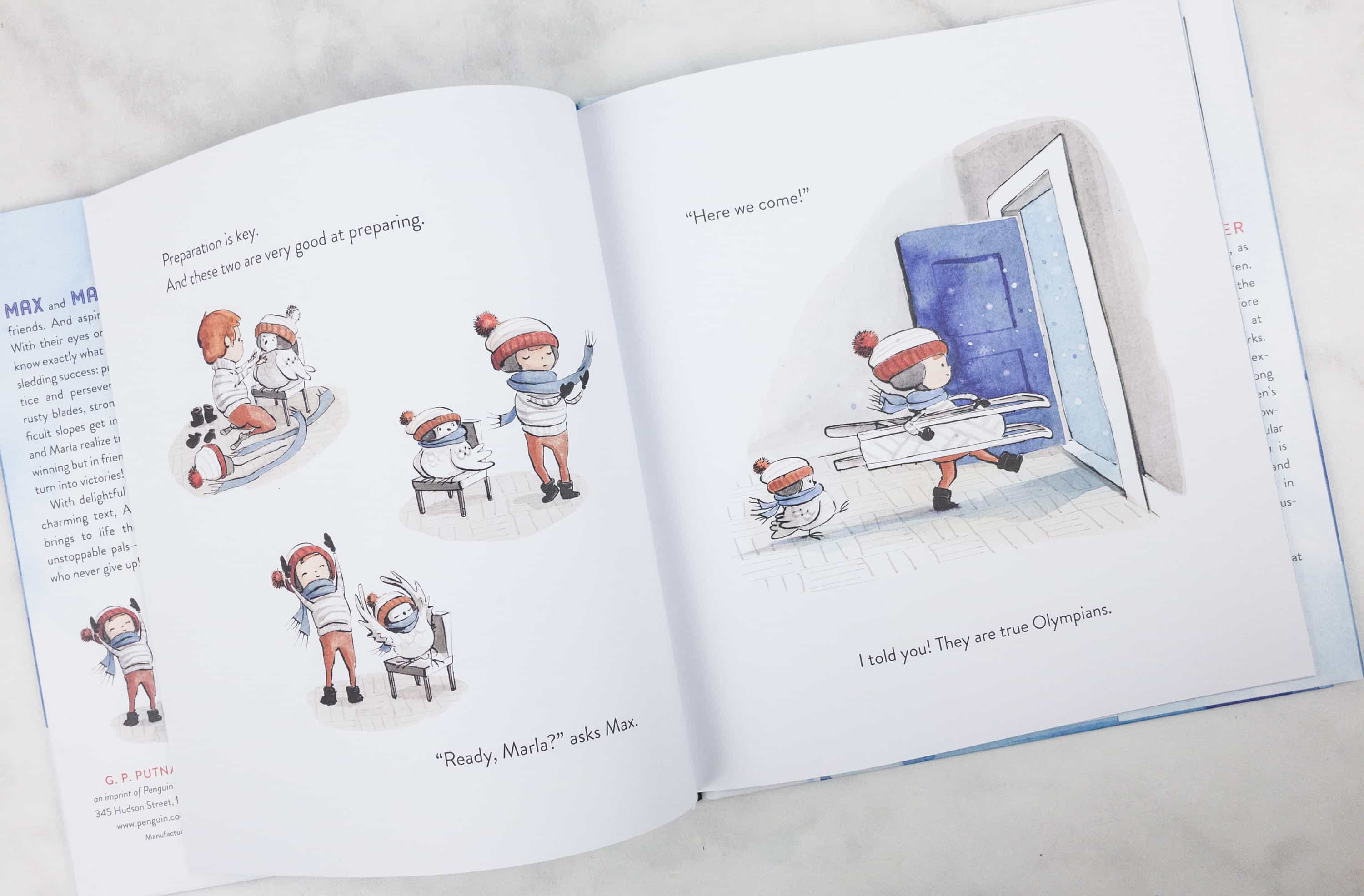 The pages are glossy and filled with drawings that keep the kids interested in the story.
The characters' optimism is very encouraging. This is such a fun read, but still filled with life lessons for the kids.
Apes A-Go-Go By Roman Milisic ($19.99)
When the mayor of a very tidy town notices a single flower out of place, Fussy Great Ape helpfully offers to fix it…but he demolishes the rest of the flowerbed in the process. He doesn't want the mayor to worry. He sounds off the ape call to action–"Bogo! Pogo! Apes-A-Go-Go!"—and Mucky Great Ape turns up to replant the flowers. Now the flowers look lovely…but now the entire town is covered in dirt!

Well, it's clear what this problem calls for. More apes!

These eager apes have the best intentions, but they're heaping disaster upon disaster. Can they work together to return this town to its formerly tidy glory?
More Apes!?
The kids loved the big illustrations on this one.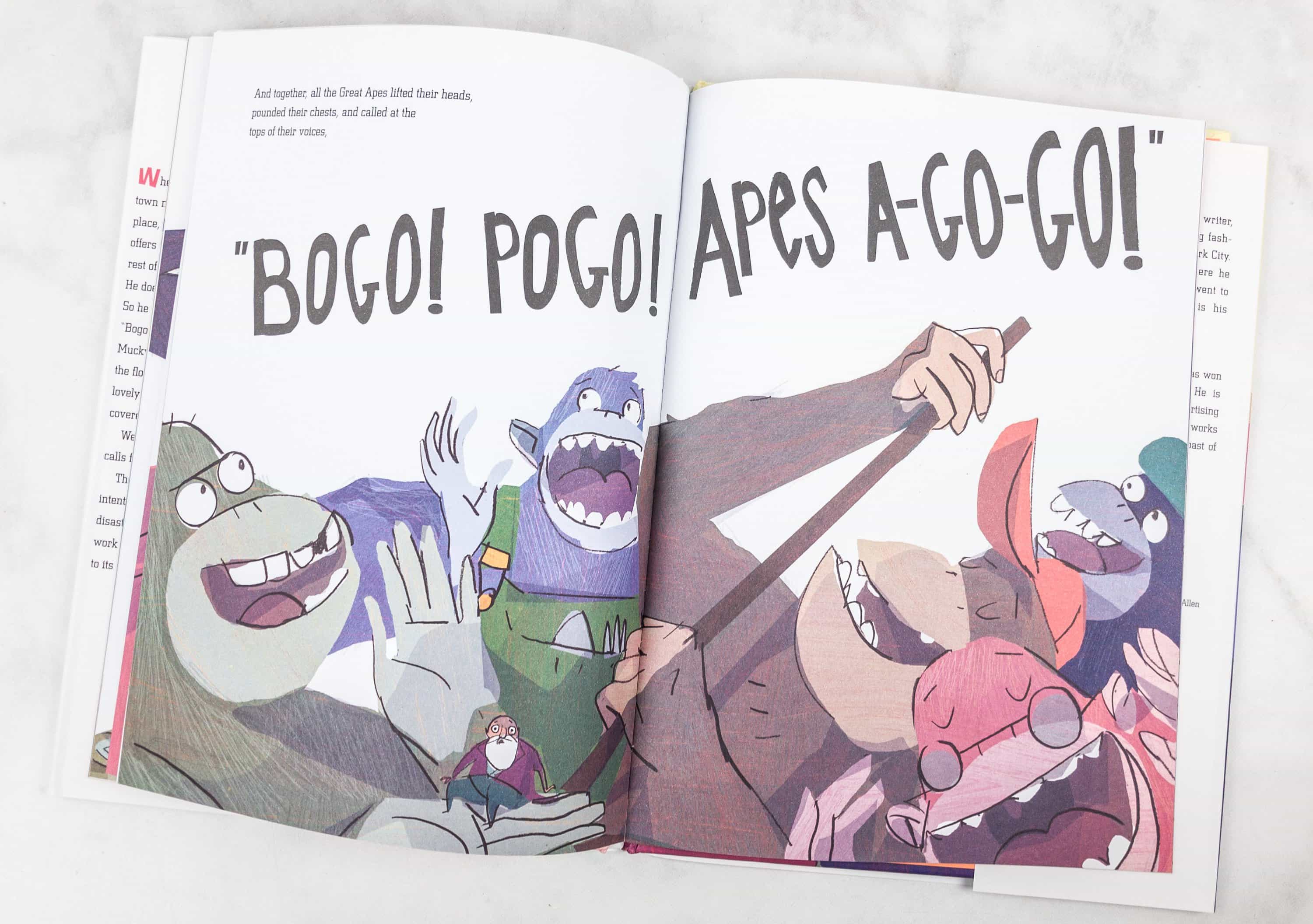 "BOGO! POGO! APES A-GO-GO!"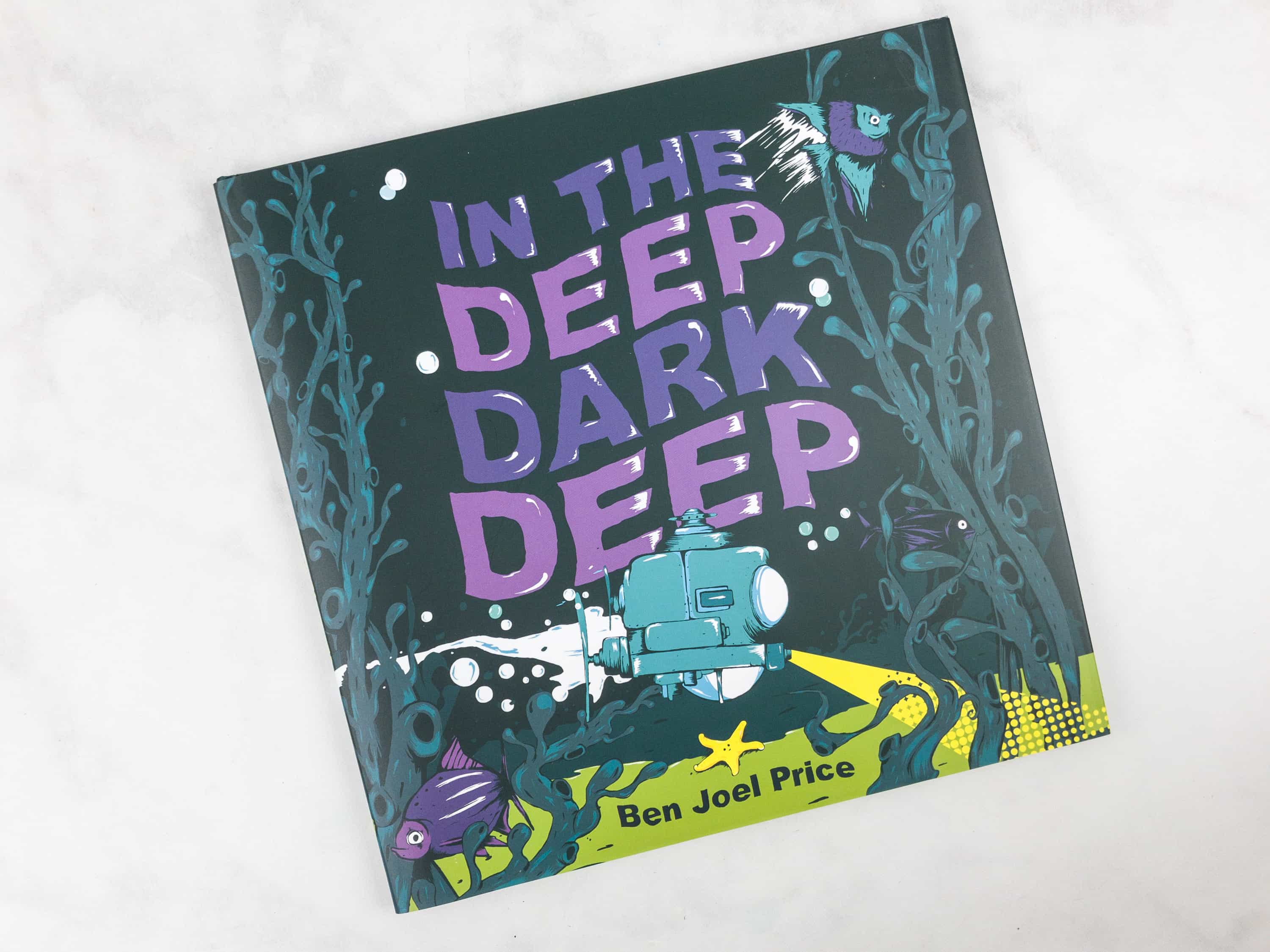 In The Deep Dark Deep By Ben Joel Price ($19.99)
In this sequel to Earth Space Moon Base, Monkey, Robot, and Deep-Sea Diver embark on a dangerous underwater quest! The jellyfish and spider crabs they encounter are the least of their worries as they search the depths for missing starfish in their bathysphere, the Guppy.

Ben Joel Price's cheeky rhymes and limited yet striking palette evoke an enchanting world that will give young readers the explorer's bug!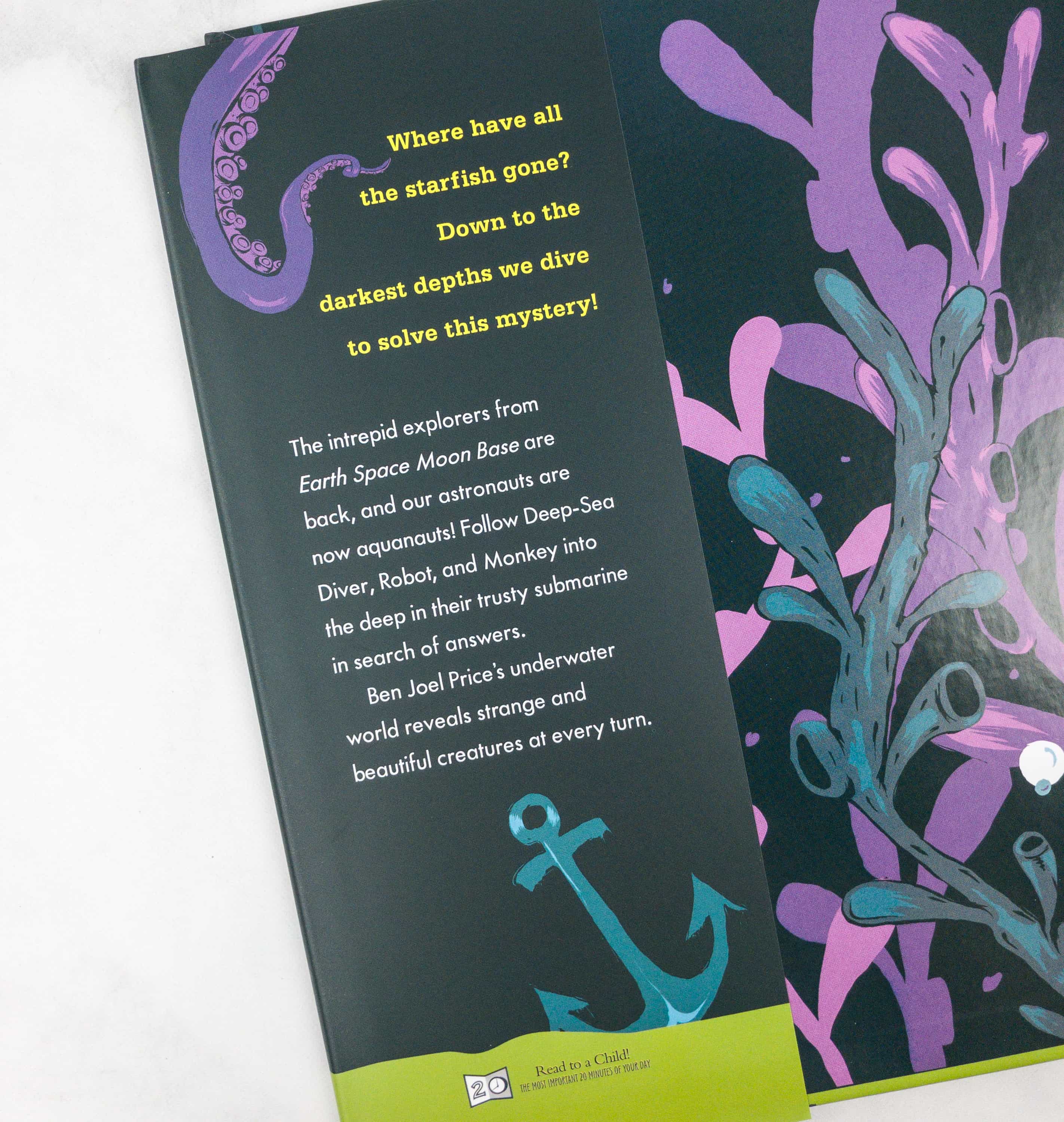 The synopsis is intriguing. It's underwater themed!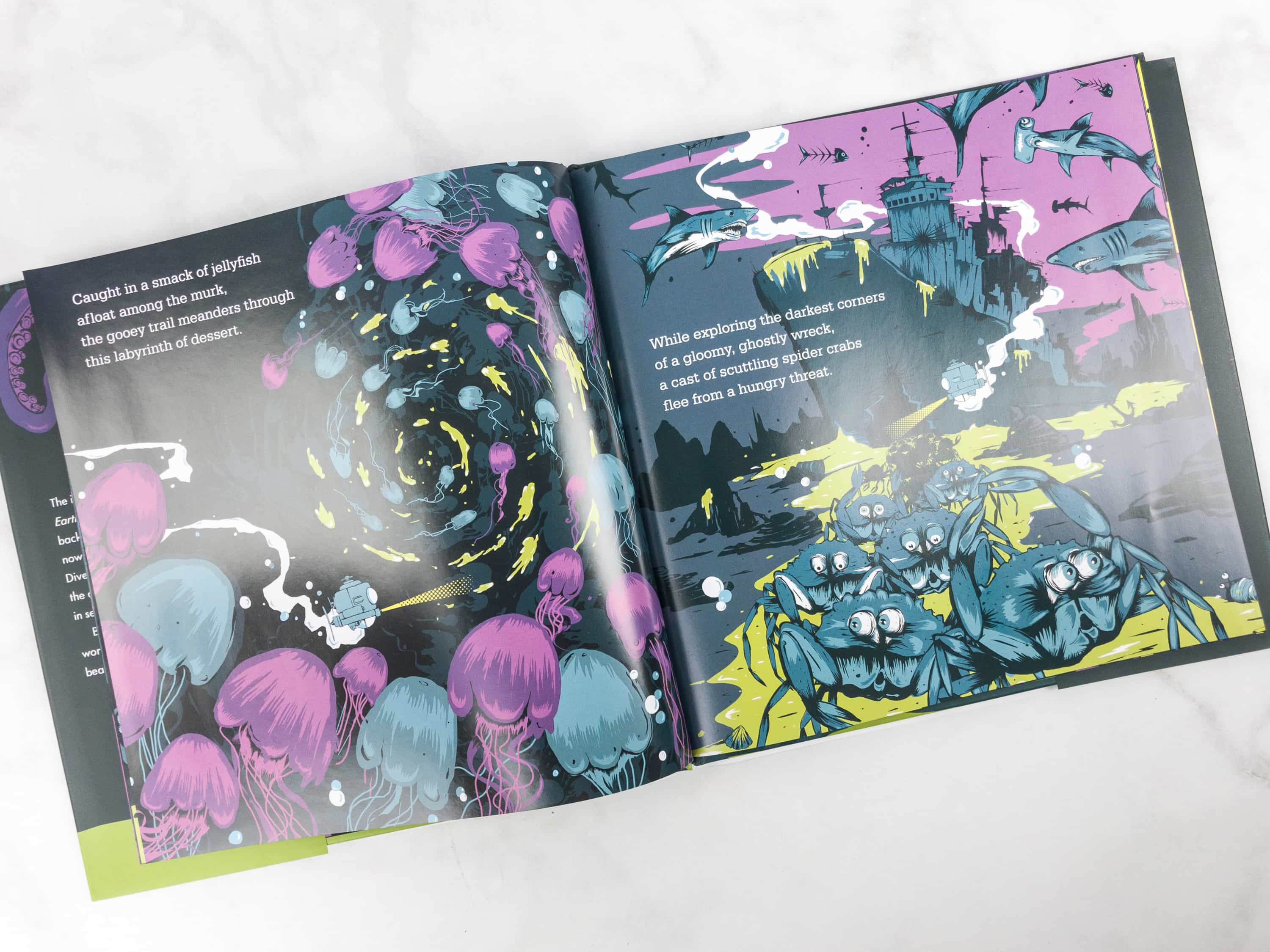 Pages are glossy, while illustrations are strange yet beautiful.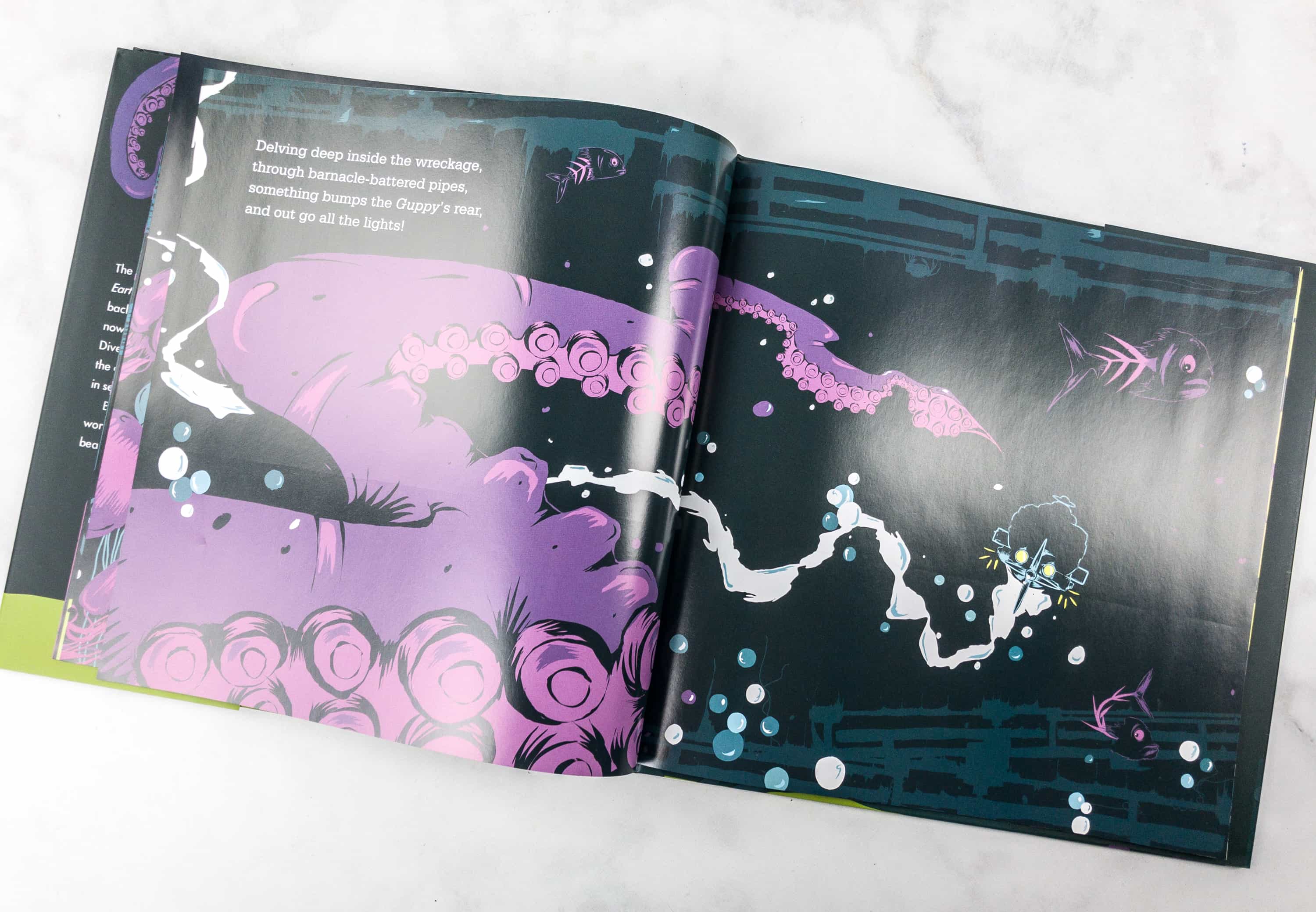 Its overall look might appeal more to older kids — and even to adults!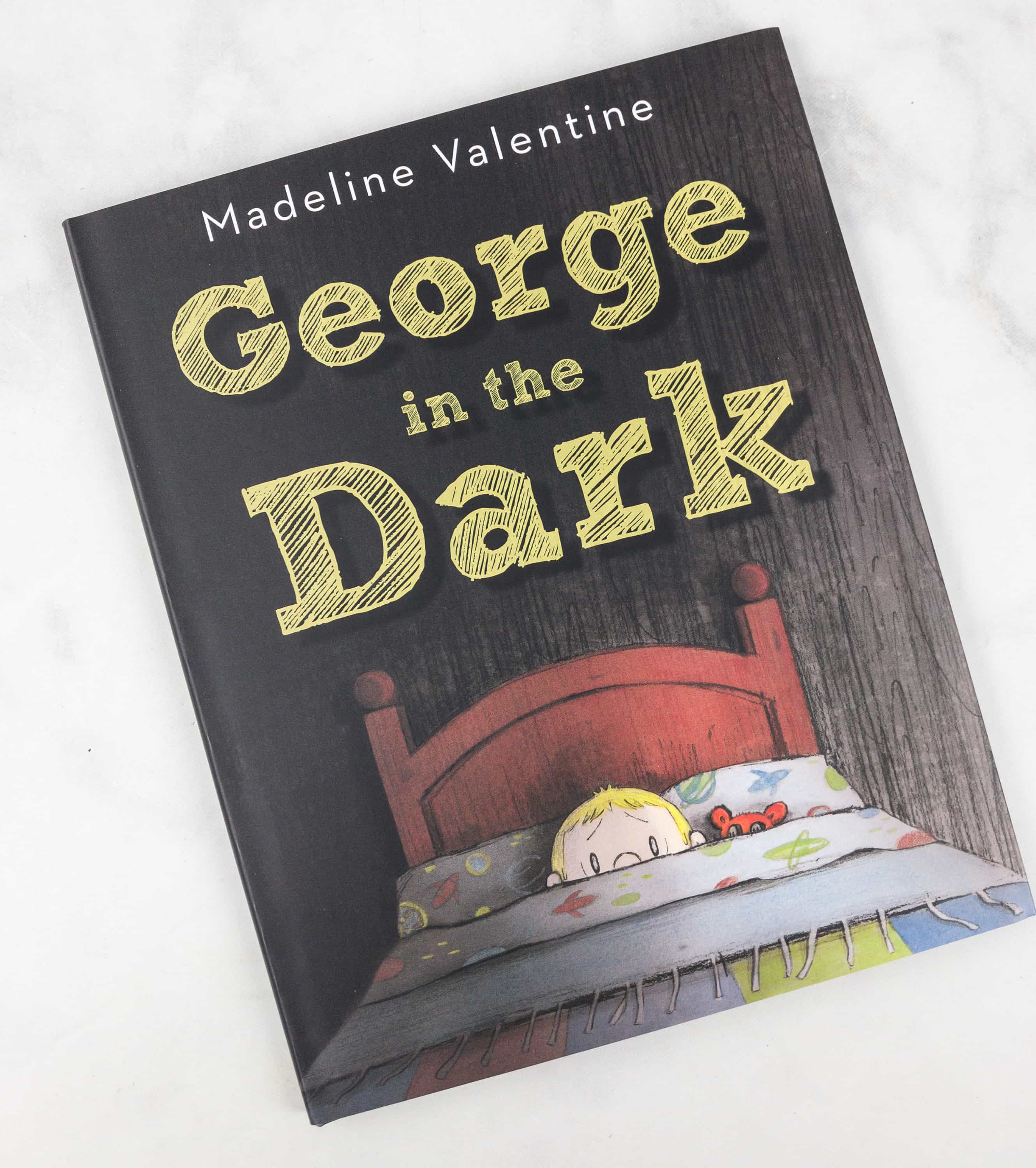 George In The Dark By Madeline Valentine ($10.06)
For all kids who have ever dreaded the moment when the lights turn off and the bedroom door closes . . .

By day, George is a brave boy. He'll climb the tallest tree, leap over fences, and stand up for his friends, without fear. But when the sun goes down, it's only a matter of time before his parents say good night, leaving him in the dark.

In the dark, George's room fills with terrifying sights. The only thing to do is to hide under the covers with his bear. But wait! On this night, Bear is not in his bed. Where is it? It's across the room, in the darkest, scariest corner…

Perfect for fans of Lemony Snicket and Jon Klassen's The Dark, this heartwarming tale gives extra reassurance to little ones who are bravely facing their own bedtime fears.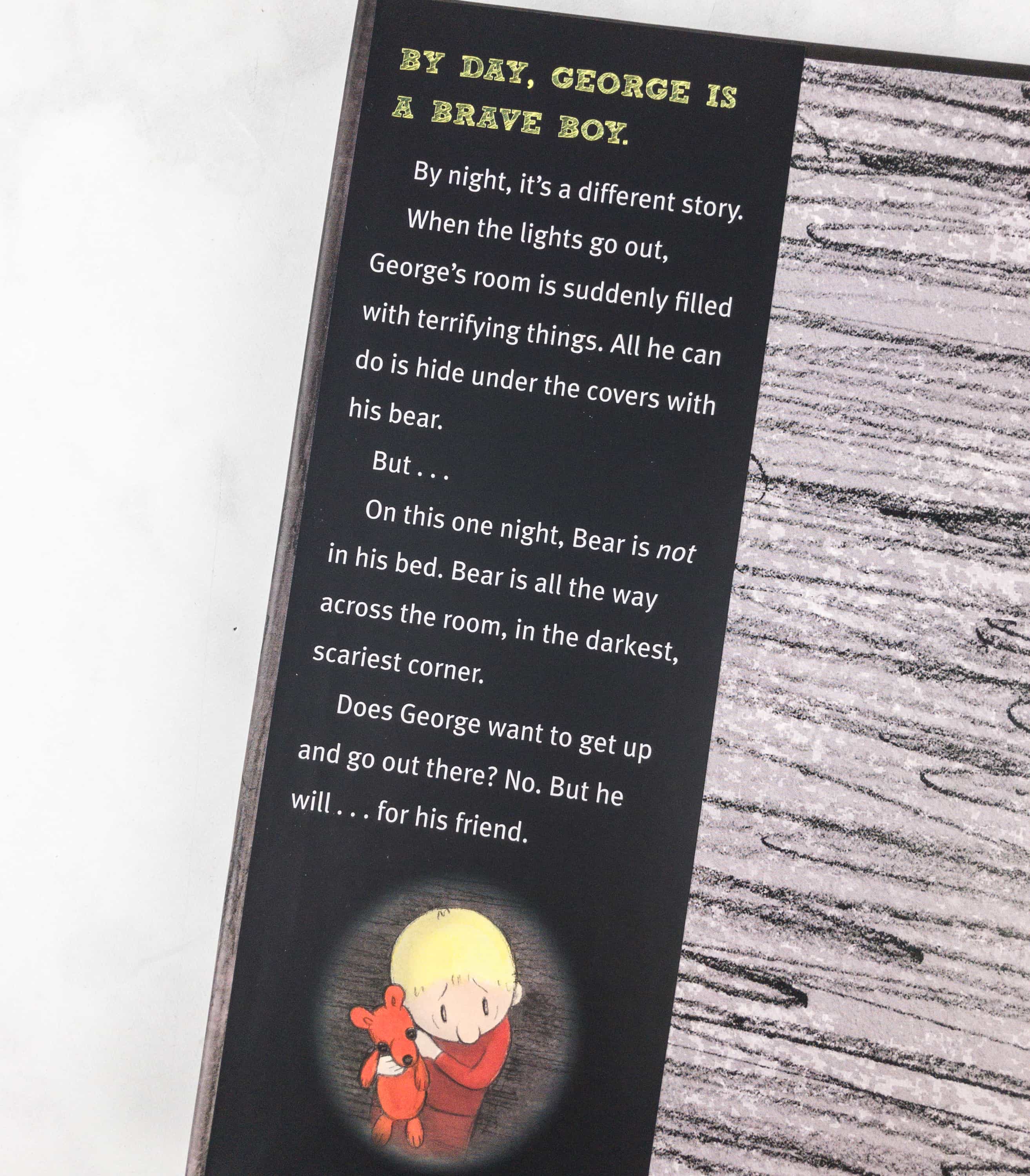 It features George, the brave boy (during the day) and his teddy bear.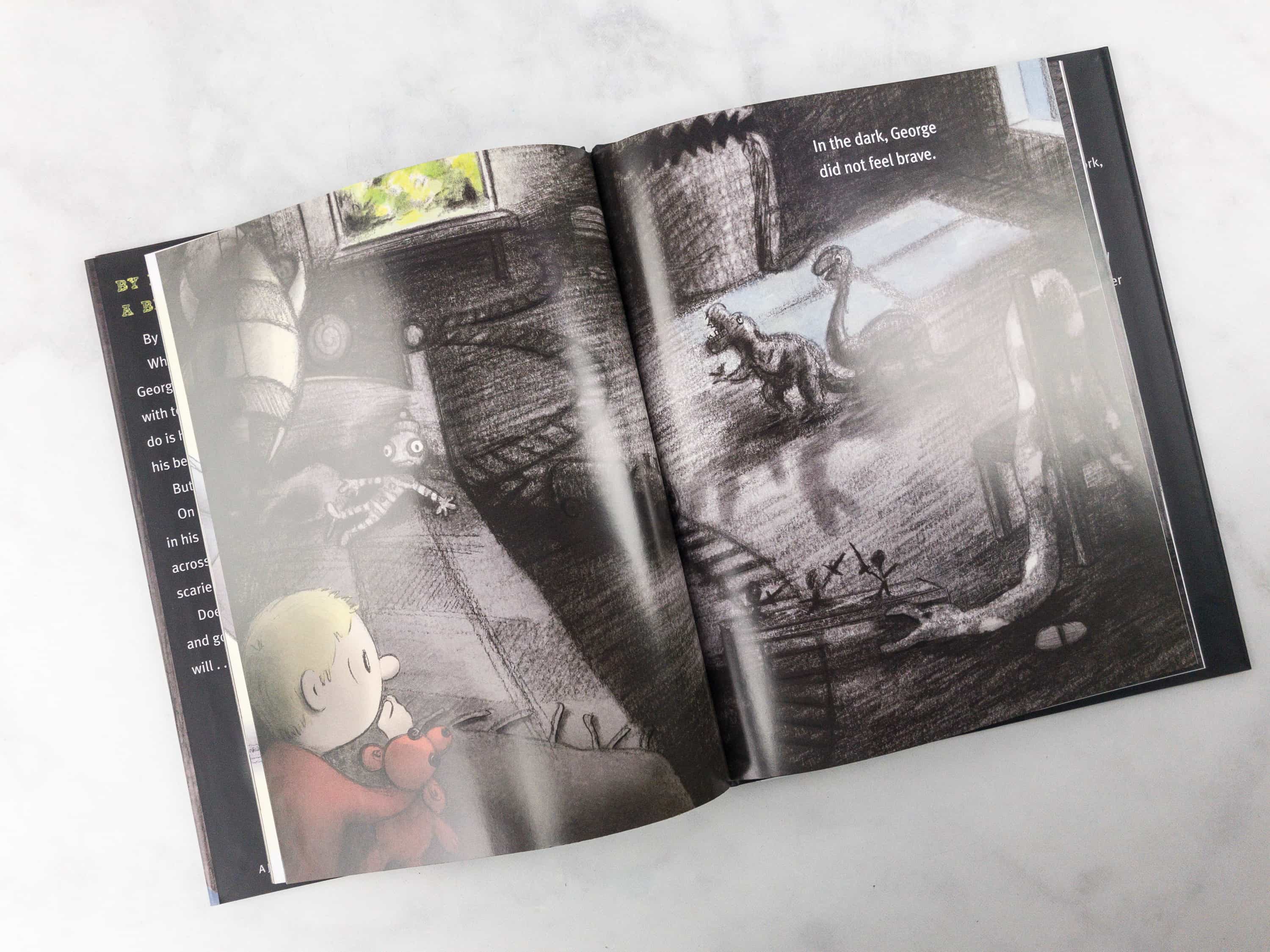 The pages maybe dark and a bit scary, but still kid-friendly.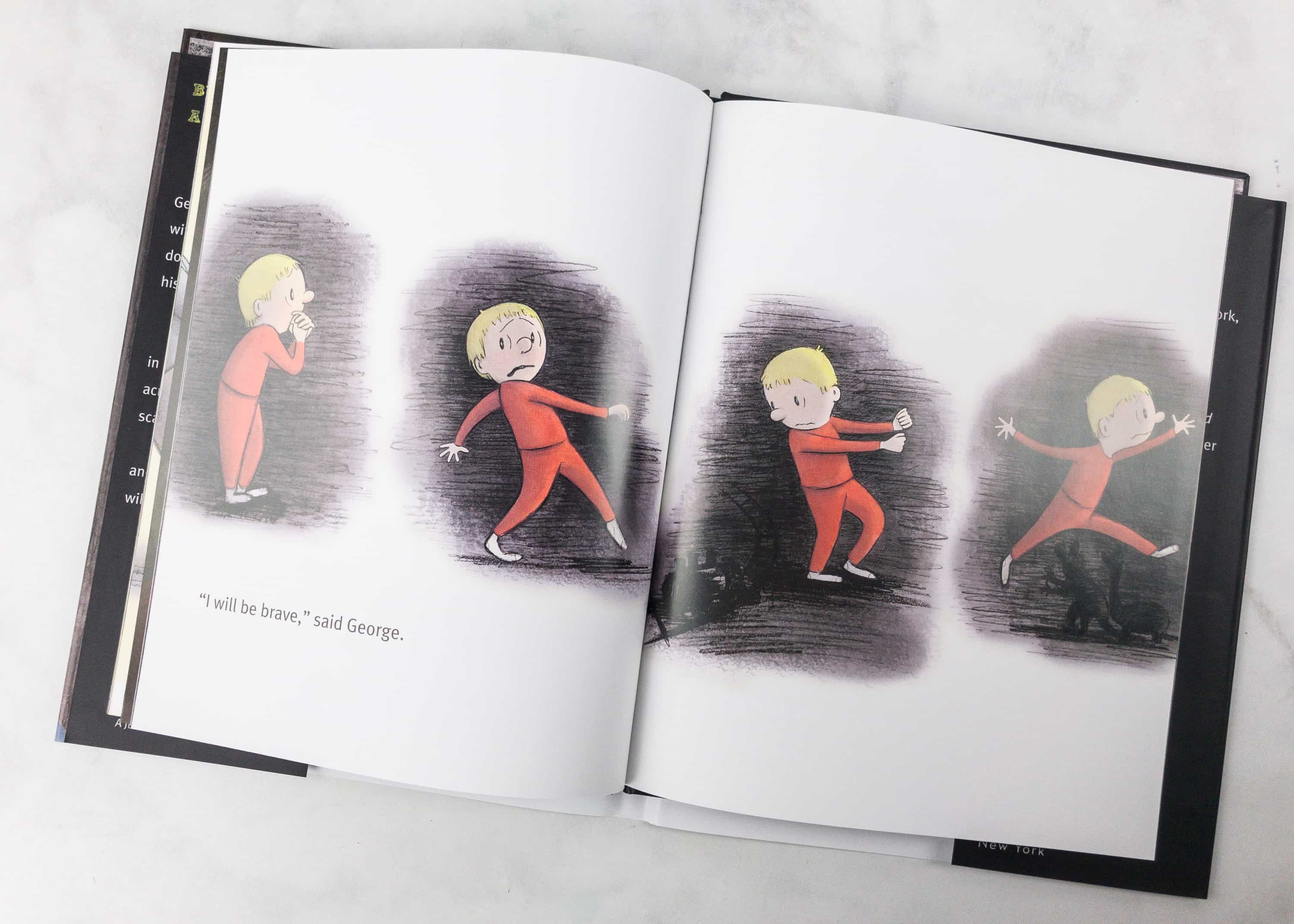 It's the perfect bedtime story for the kids!
We love the Bookcase.Club Read to Me Case because they always send high-quality and interesting books. The kids loved everything this month. Because of this subscription, we get to add fresh stuff to the kids' book collection, and it also means more bedtime reading which they really get excited about!