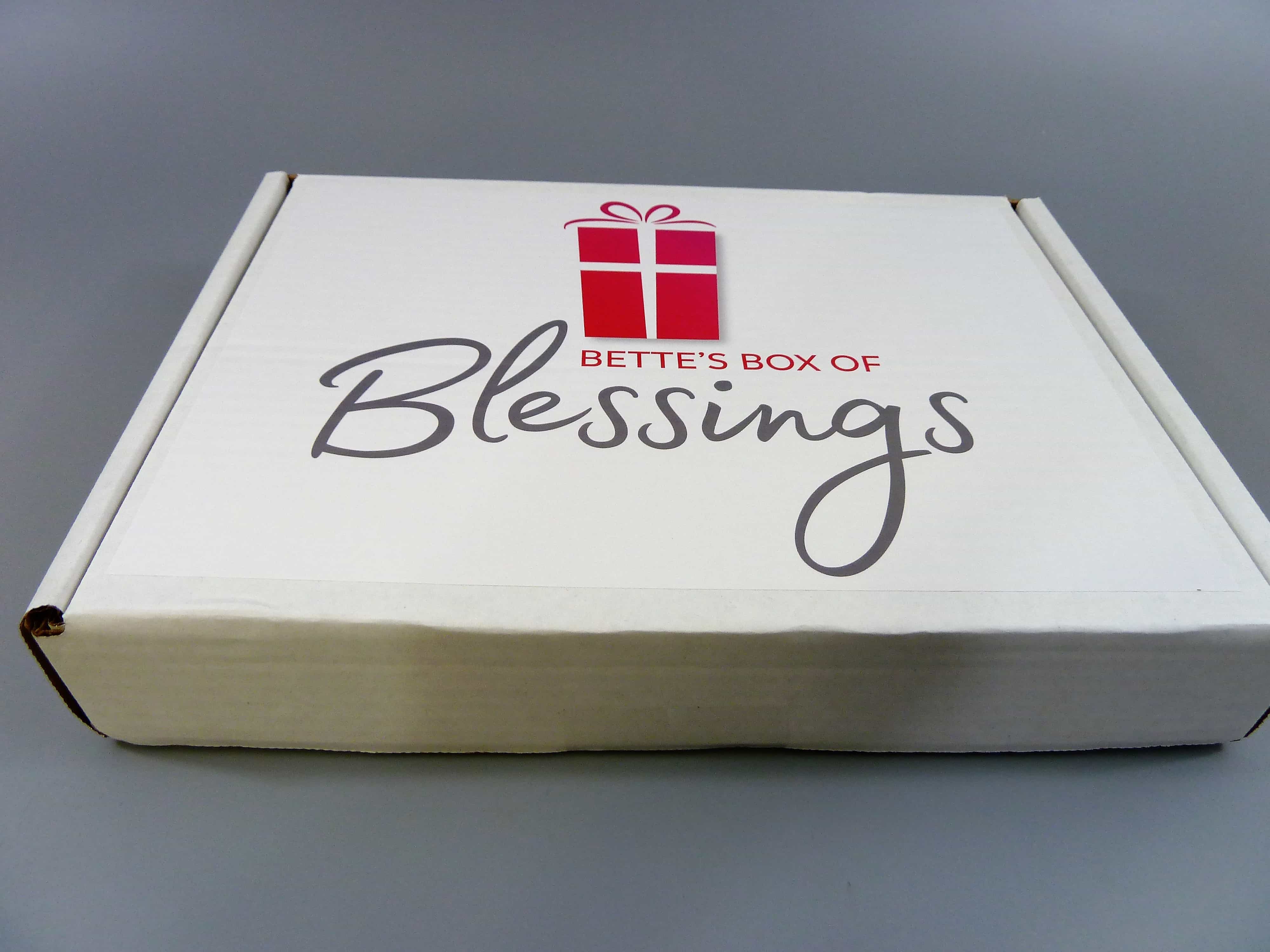 Bette's Box of Blessings is a subscription made with Christians in mind. It gives you a collection of gifts for yourself to help you grow in your faith and items to share your faith with friends and family. The boxes start at $29 per month.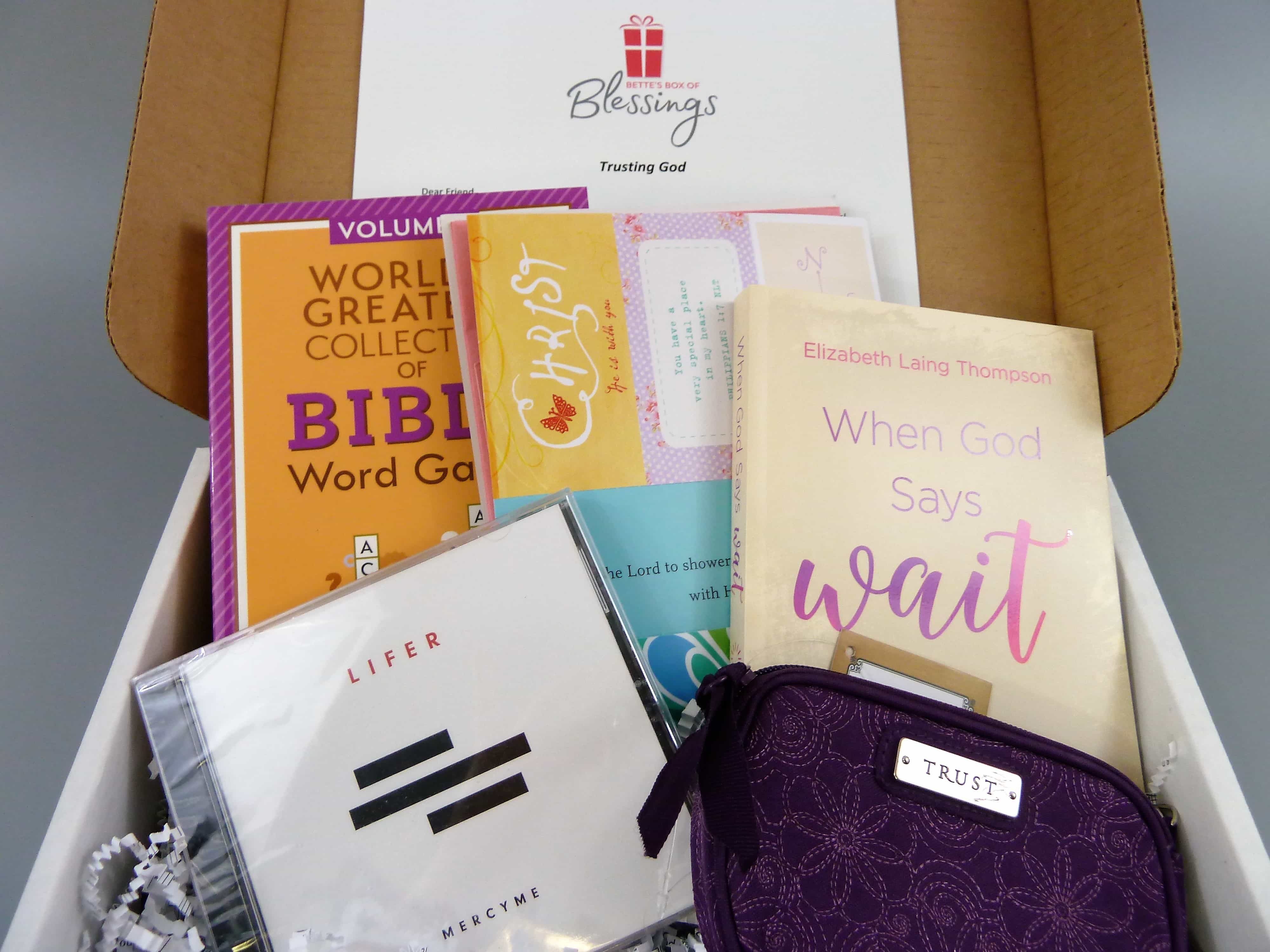 This month's collection was called "Trusting God," which is valued at $76. It is based on the verse from Proverbs 3:5: "Trust in the Lord with all your heart and lean not on your own understanding."
DEAL: Get $5 off your first month's box! Use coupon code HELLO.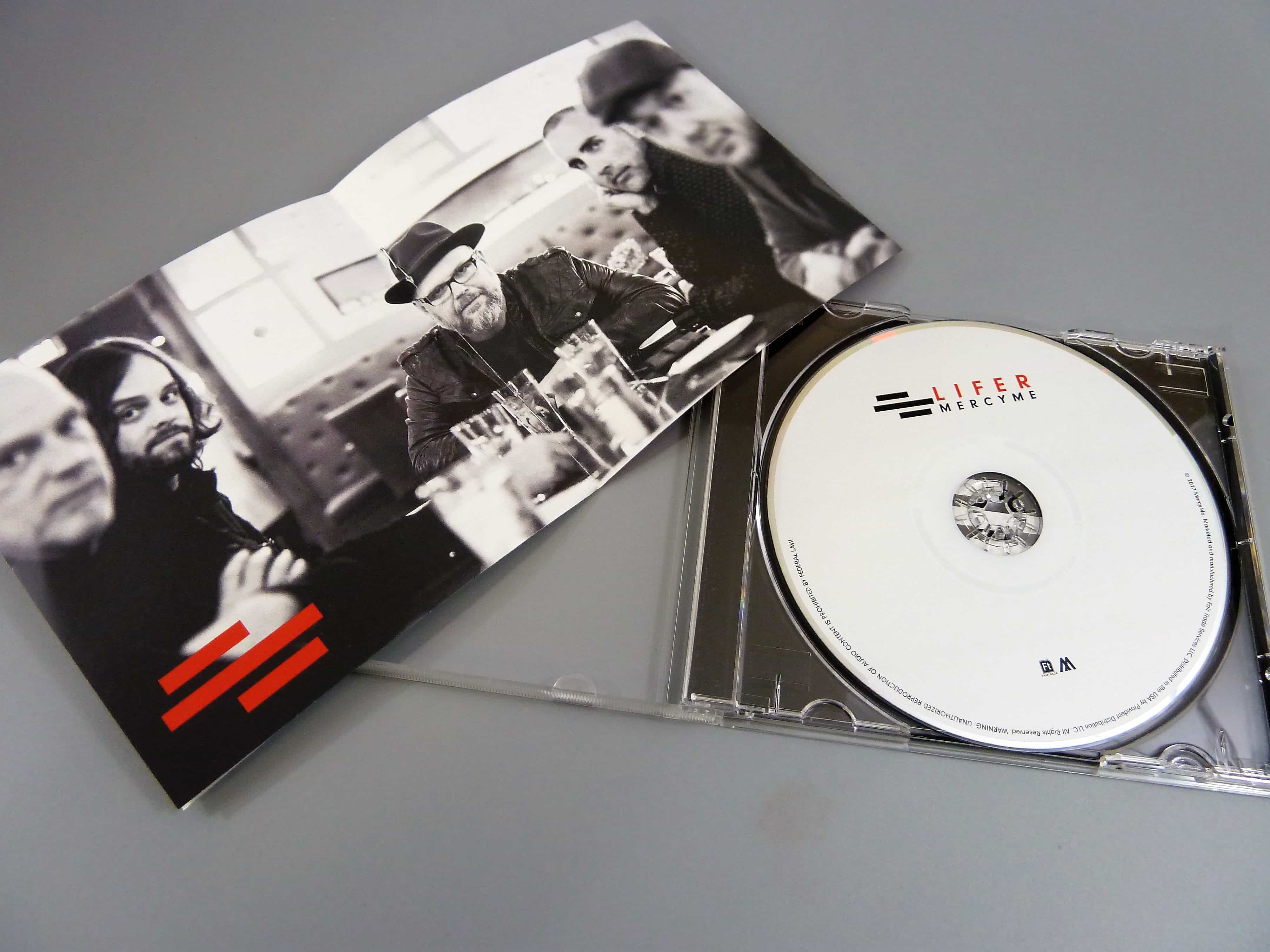 The LIFER CDby Mercy Me ($8.99) was included for the song Even If. I'd place the song in the genre of country Christian music. I really enjoyed it and look forward to playing it on repeat for a while. It reminds you to keep your faith in God, even when you don't quite get your way or understand why things aren't playing out as you would have liked.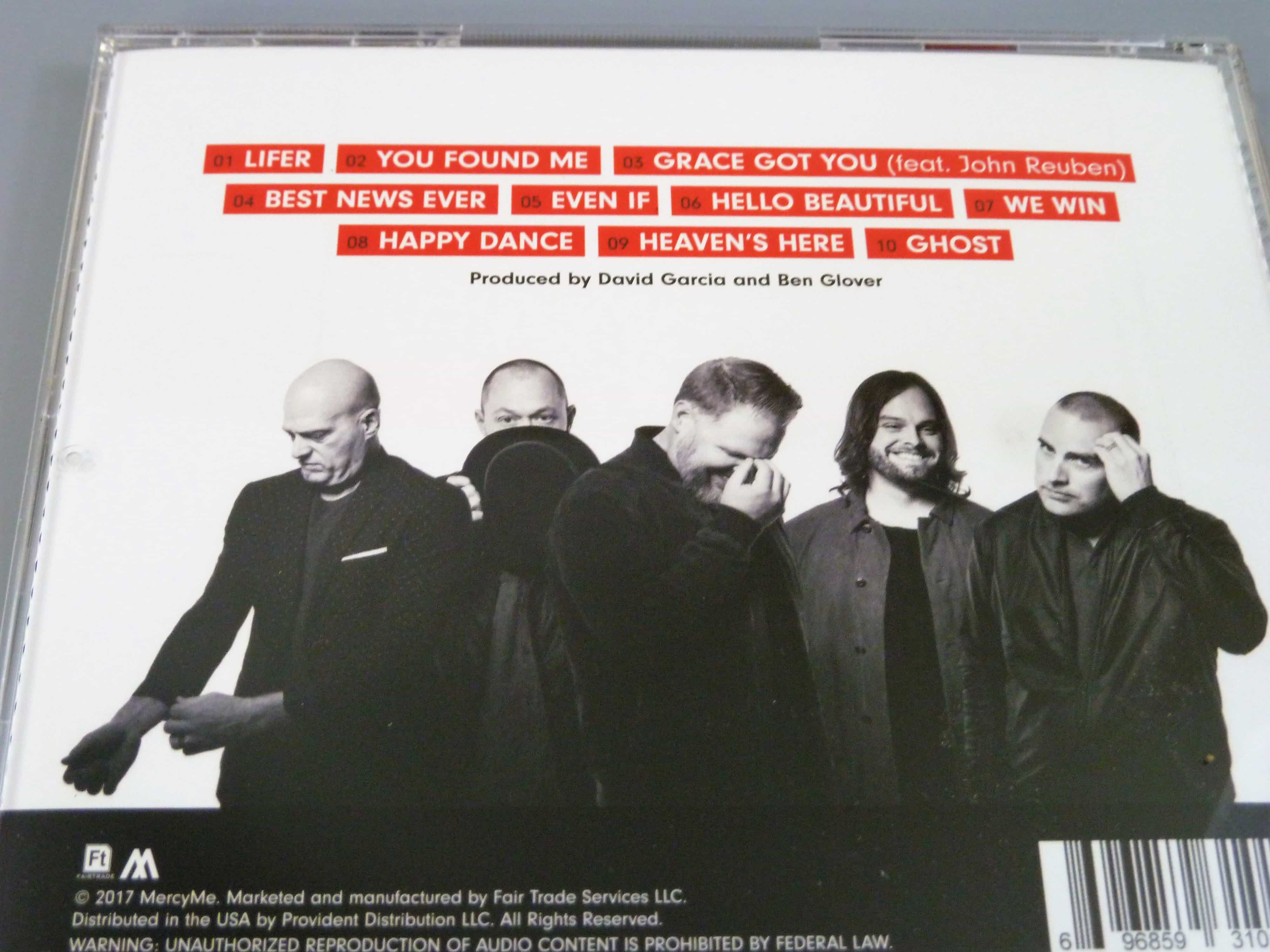 The CD has 10 songs on it. #5 was the inspiration that made it into this box.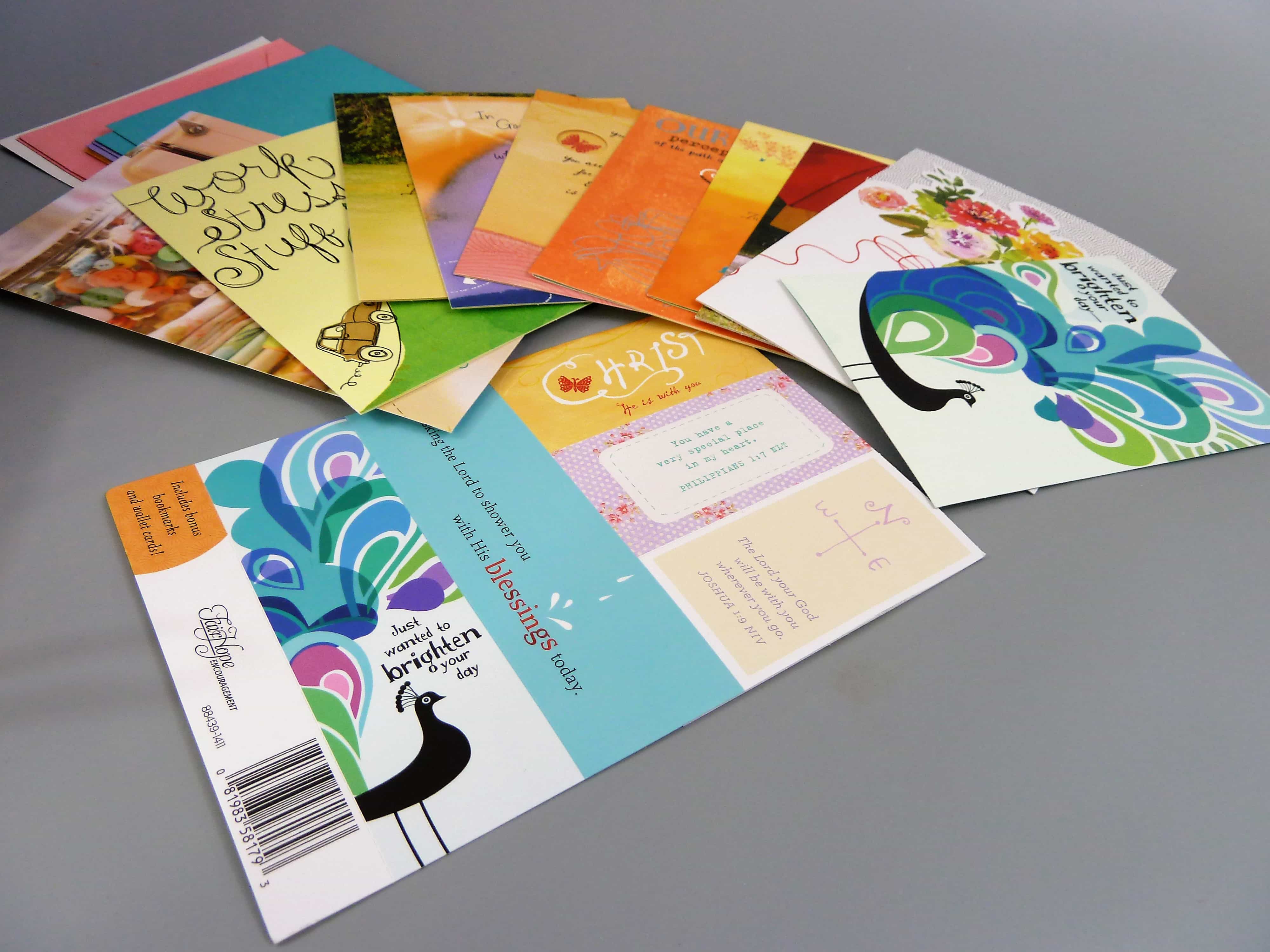 A colorful array of cards of encouragement were a part of this box as well.  The color coordinating envelopes and matching bookmarks were also a nice touch that you can include in the cards or keep for yourself… muahaha!
Below is a close up on three of the cards. One about God's plan, one reminding you that you are a survivor, and the other of the brightness you bring to someone's life by being a friend.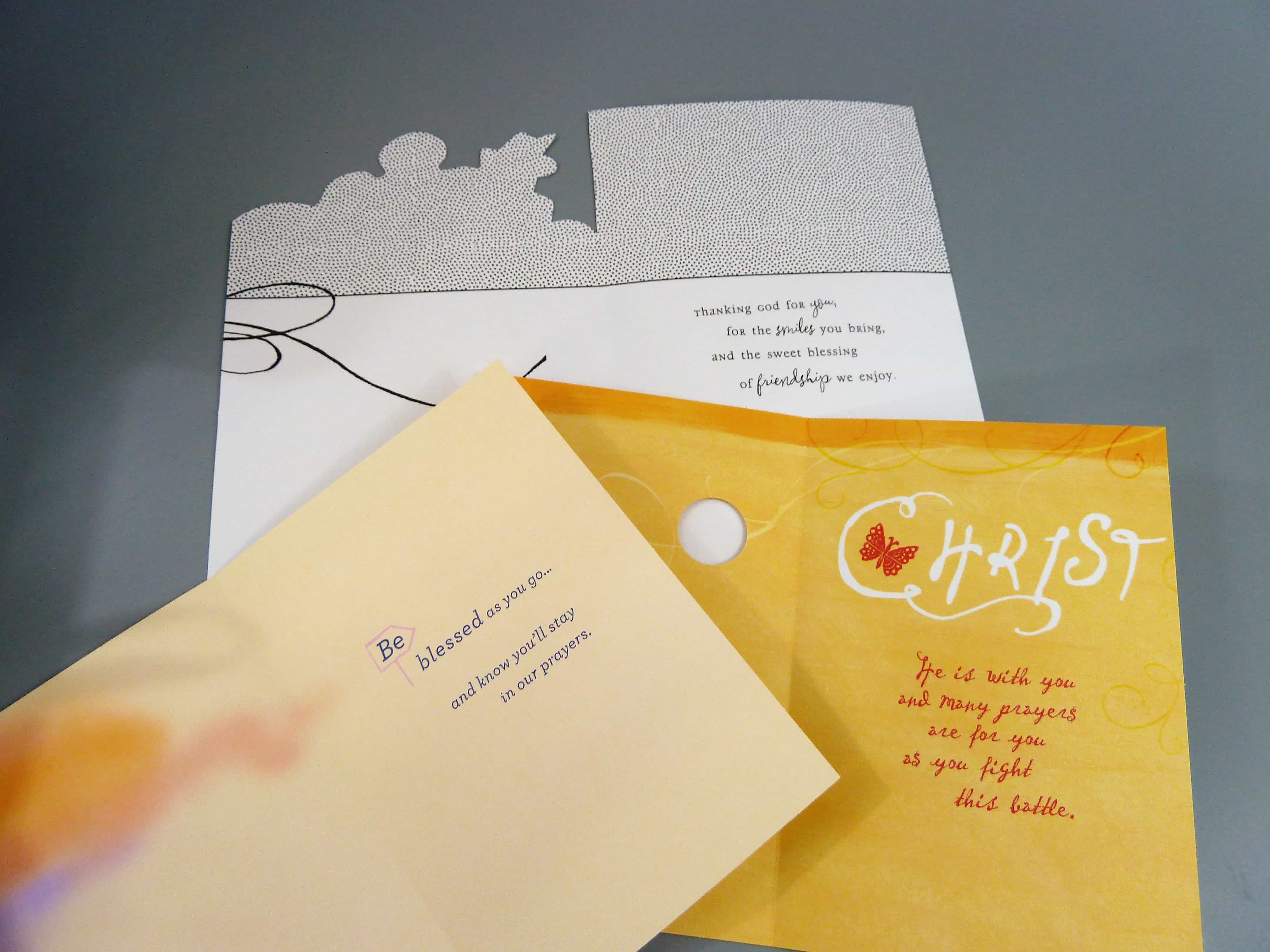 Inside of the cards above, you find the inscriptions below. It is lovely to find words of encouragement in your mailbox and fully appreciate that they are intended to be shared with others. In fact, their very design is to be shared.
The below Trust Wristlet Coin Purse is a bright purple embroidered with sweet flowers.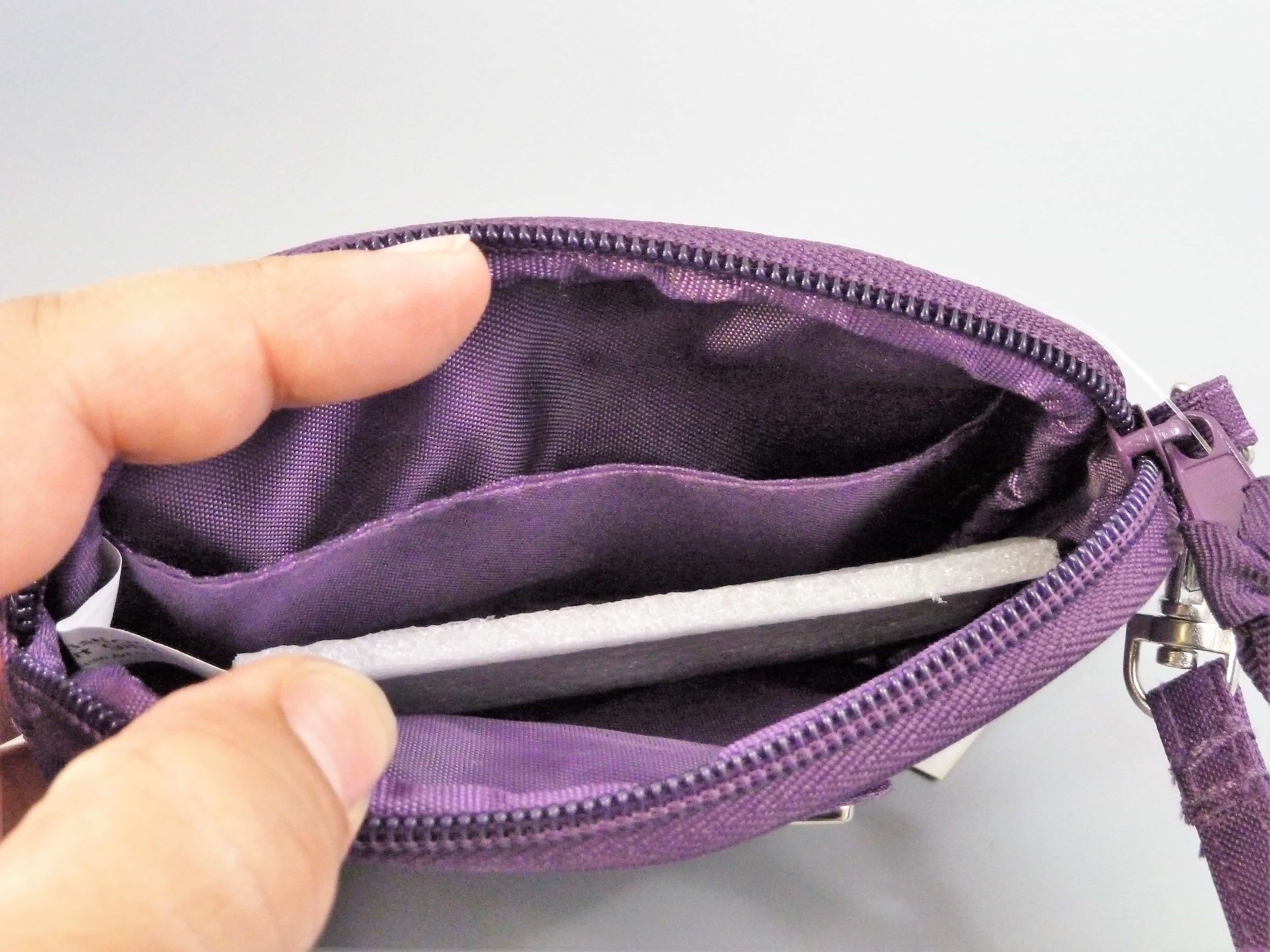 Inside there is room for credit cards and perhaps your favorite lip balm or lip stick.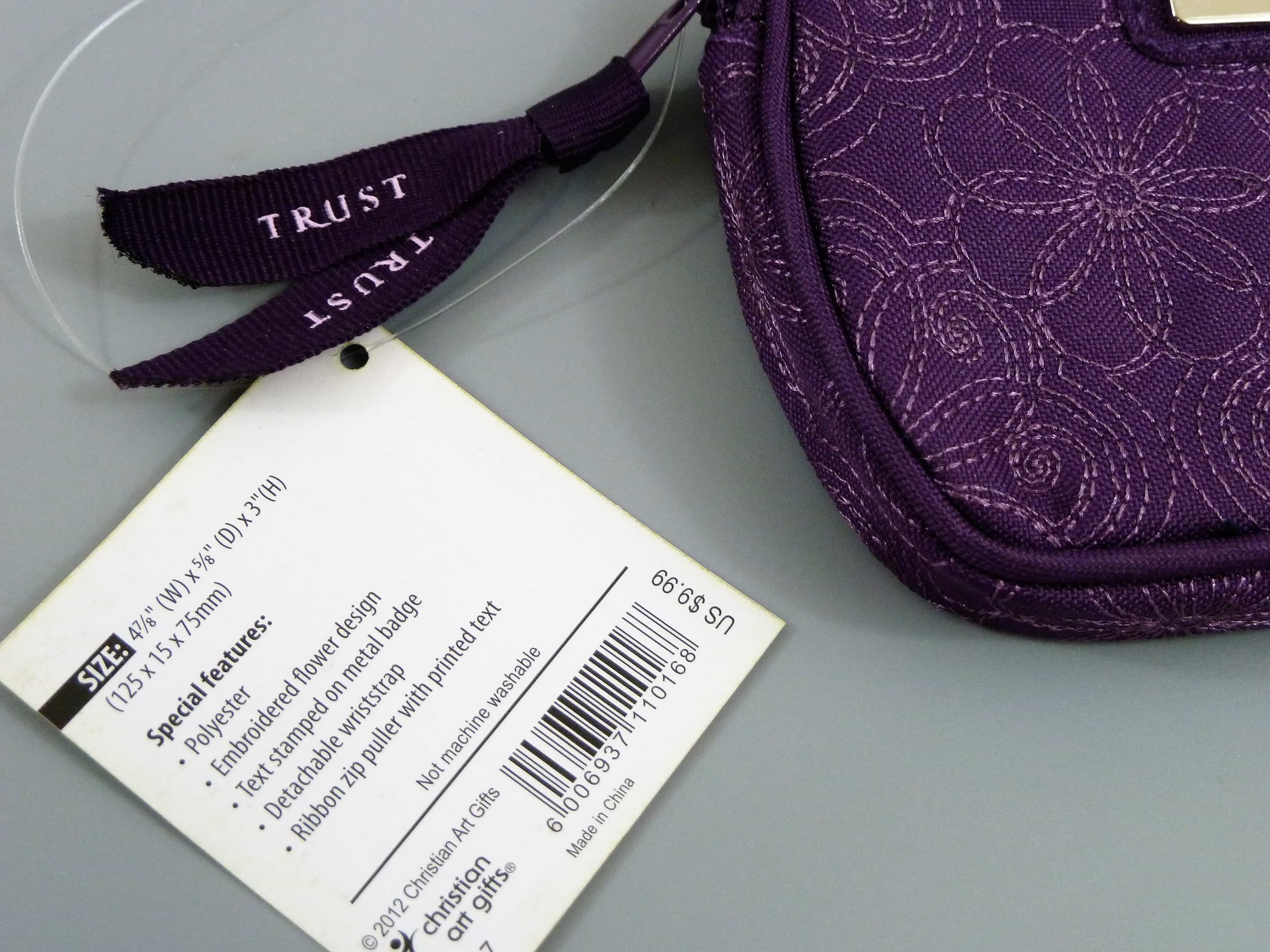 The coin purse retails for $9.99 and has a detachable wrist strap.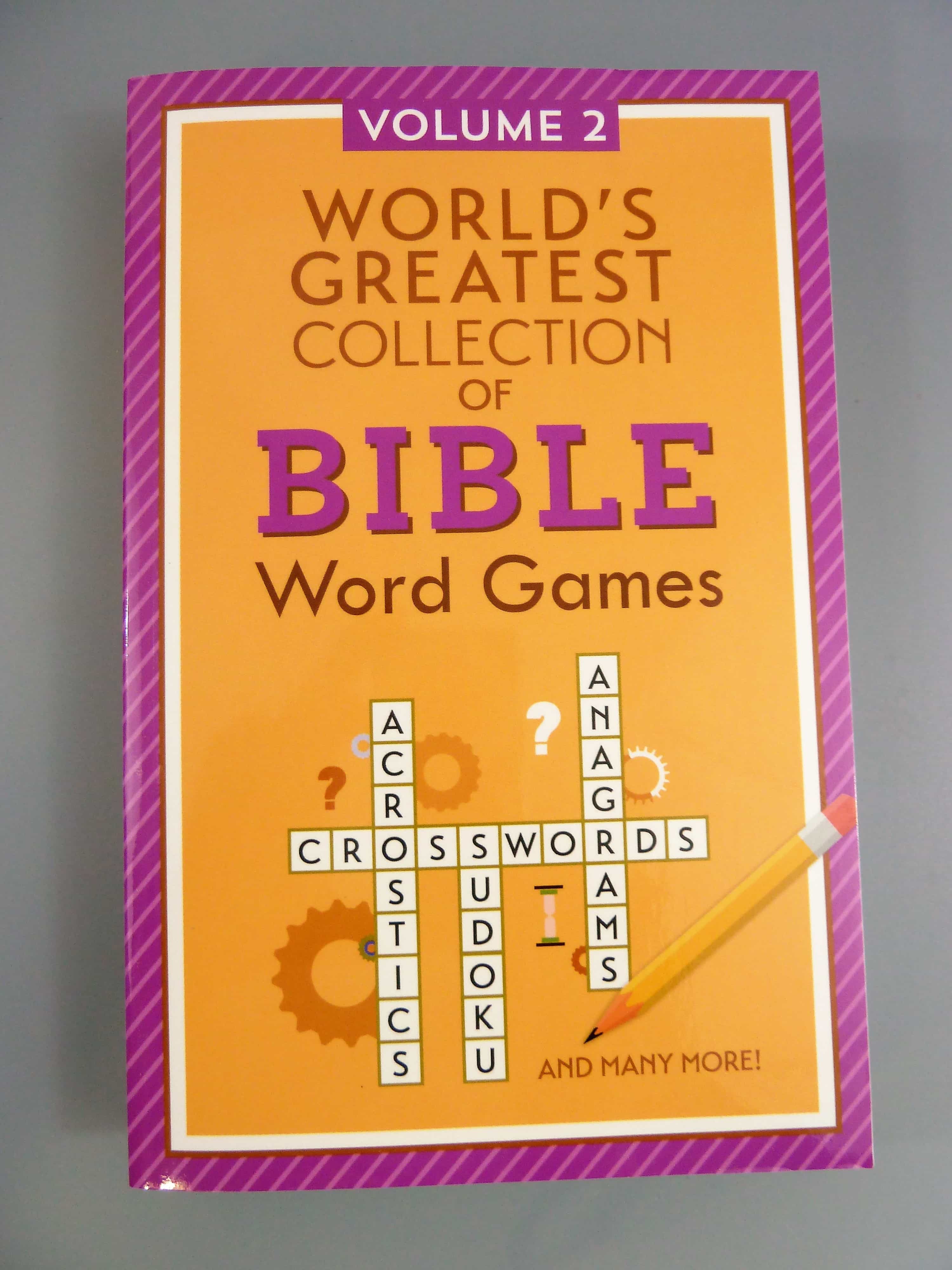 The next thing was this very fun word game book themed on the Bible – the World's Greatest Collection of Bible Word Games Volume 2 ($1.49).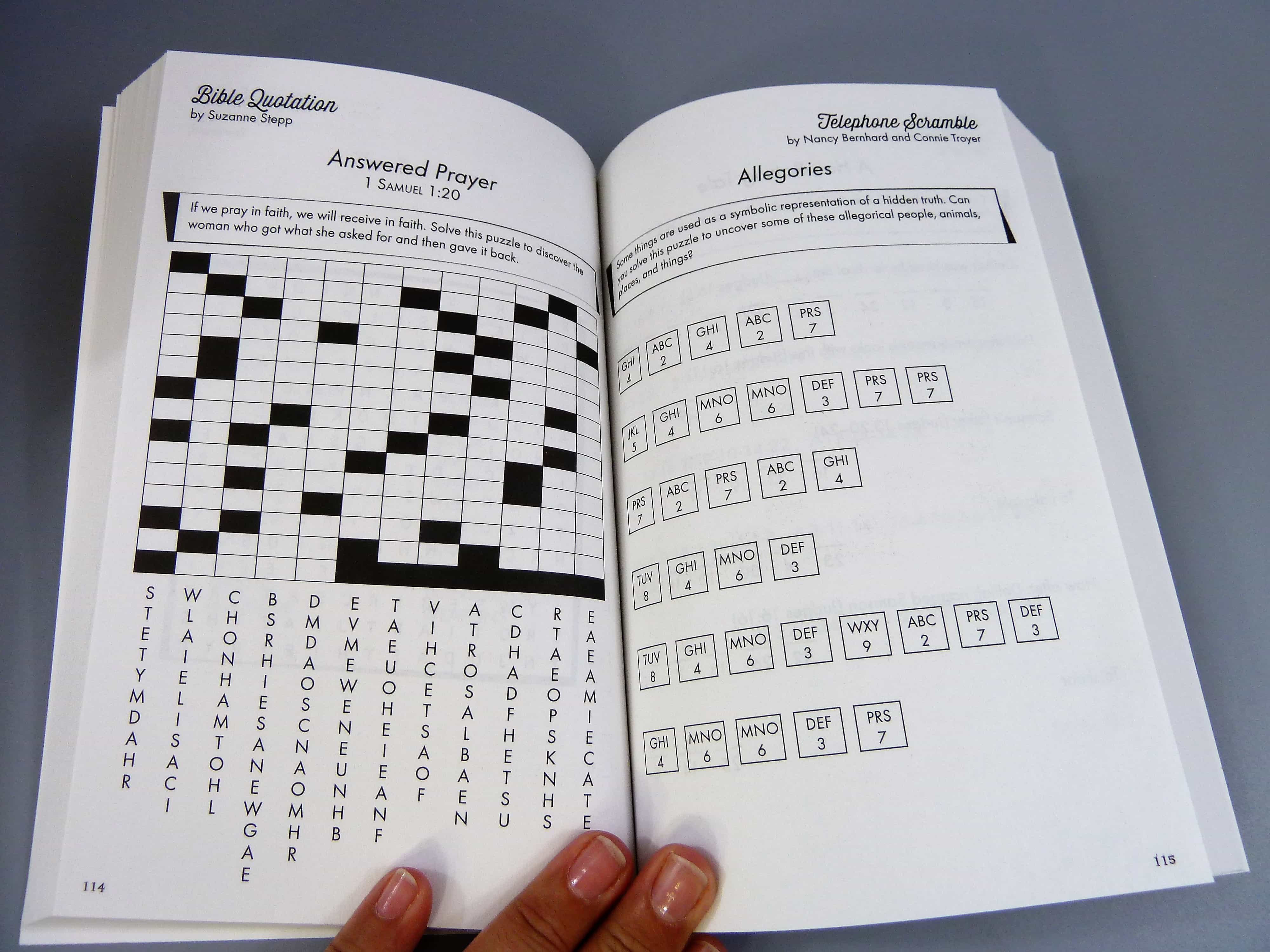 A variety of games are in this thick book. Below are two examples of game types in the book. Each page has a separate game.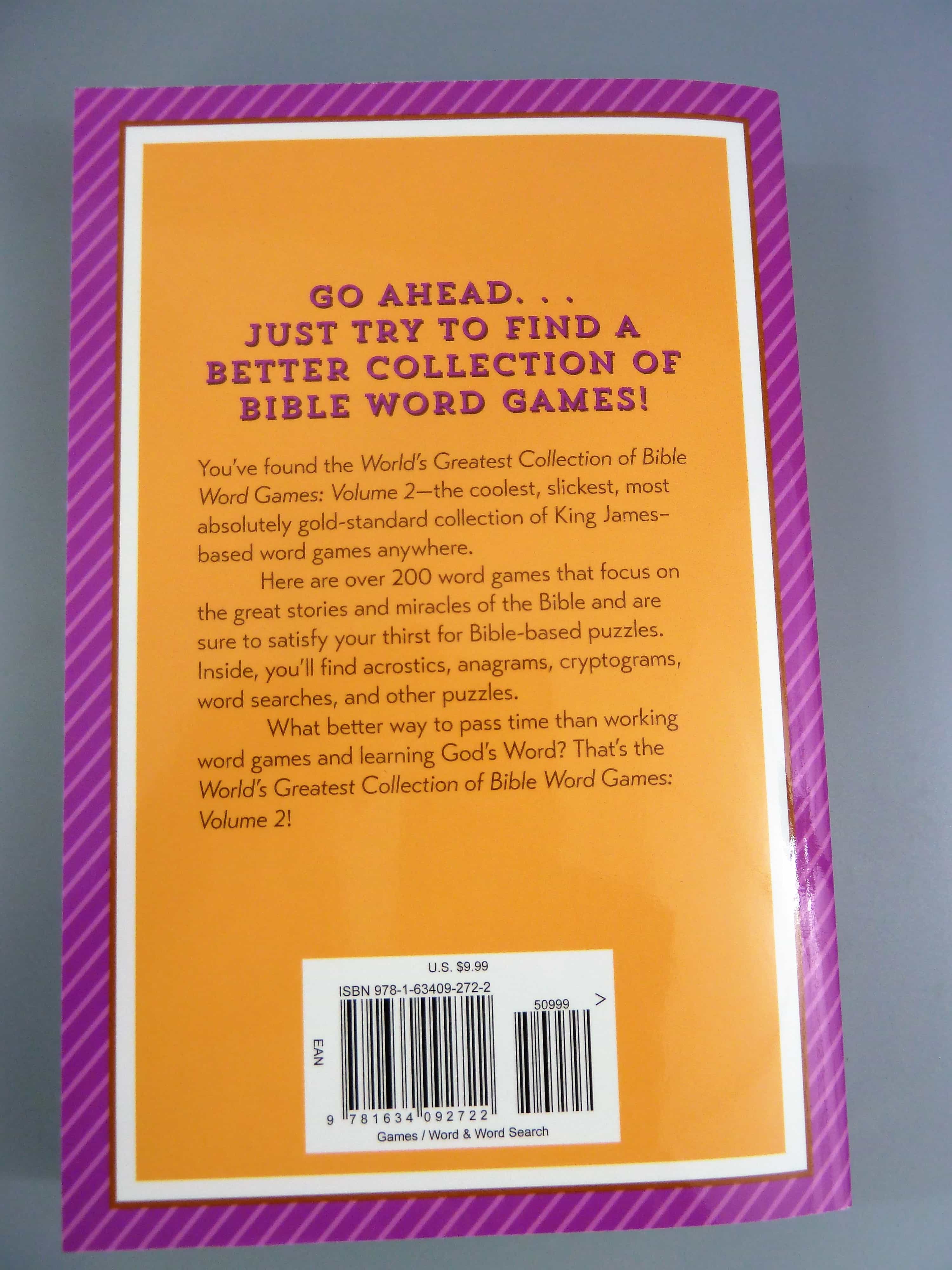 The back shows us that it retails for $9.99 and promises to be the best collection of bible word games out there! This one happens to be my first, but so far I like it! The paper quality is good too and can withstand ink if you're brave enough to try it. If you are a Sunday School teacher, this one would be a fun book to share with your classes.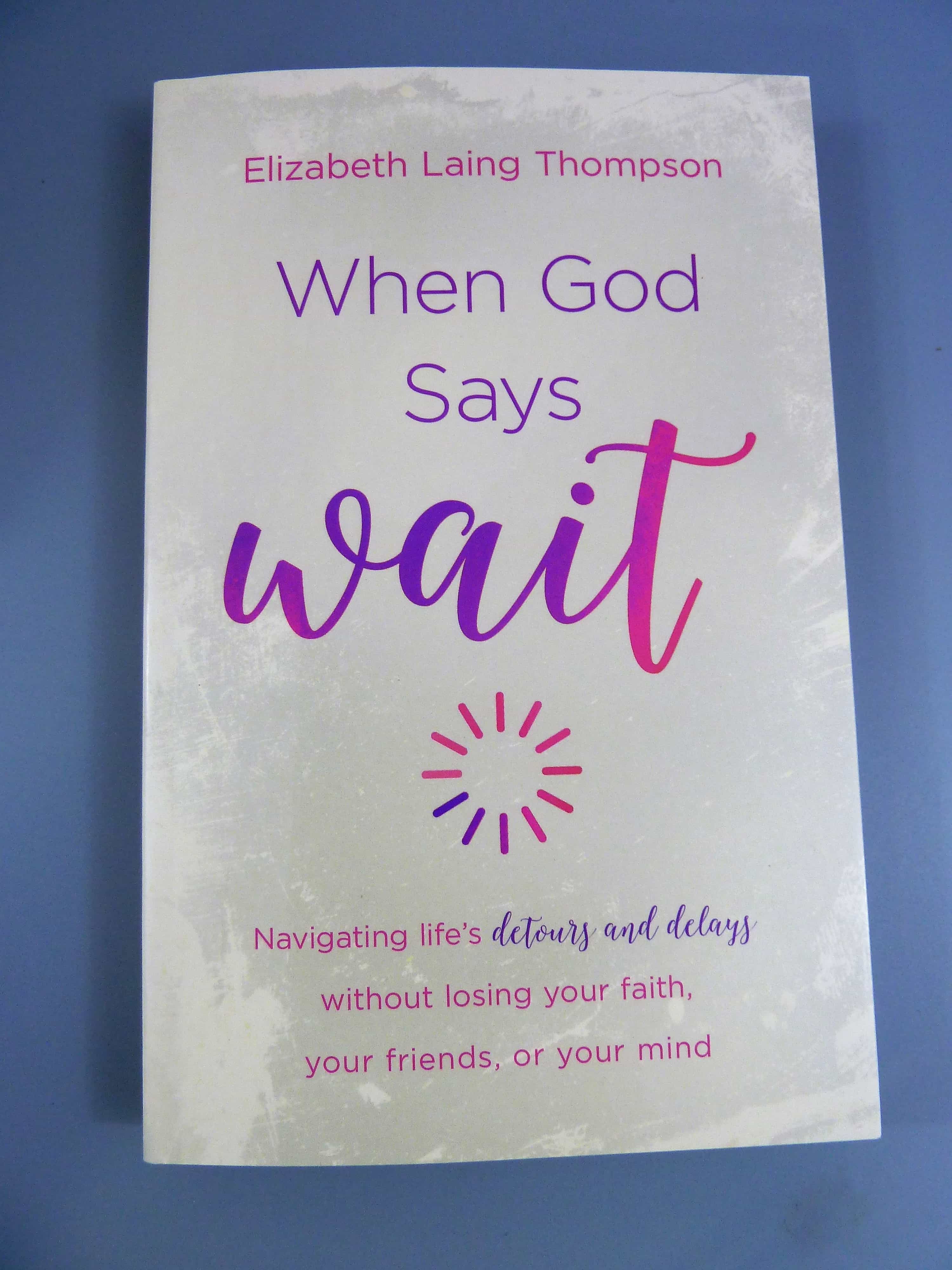 The final book is about waiting, and is appropriately titled, "When God says Wait." I am reminded of a country song by Garth Brook's whose lyrics include, "Sometimes God's greatest gifts are unanswered prayers." We cant' always get what we want, but we should have faith in the Lord that good things are in the wings waiting to happen to us if we are faithful.
The table of contents below takes you through the variety of chapters that await in this book. I'll admit Chapter 1's title made me laugh.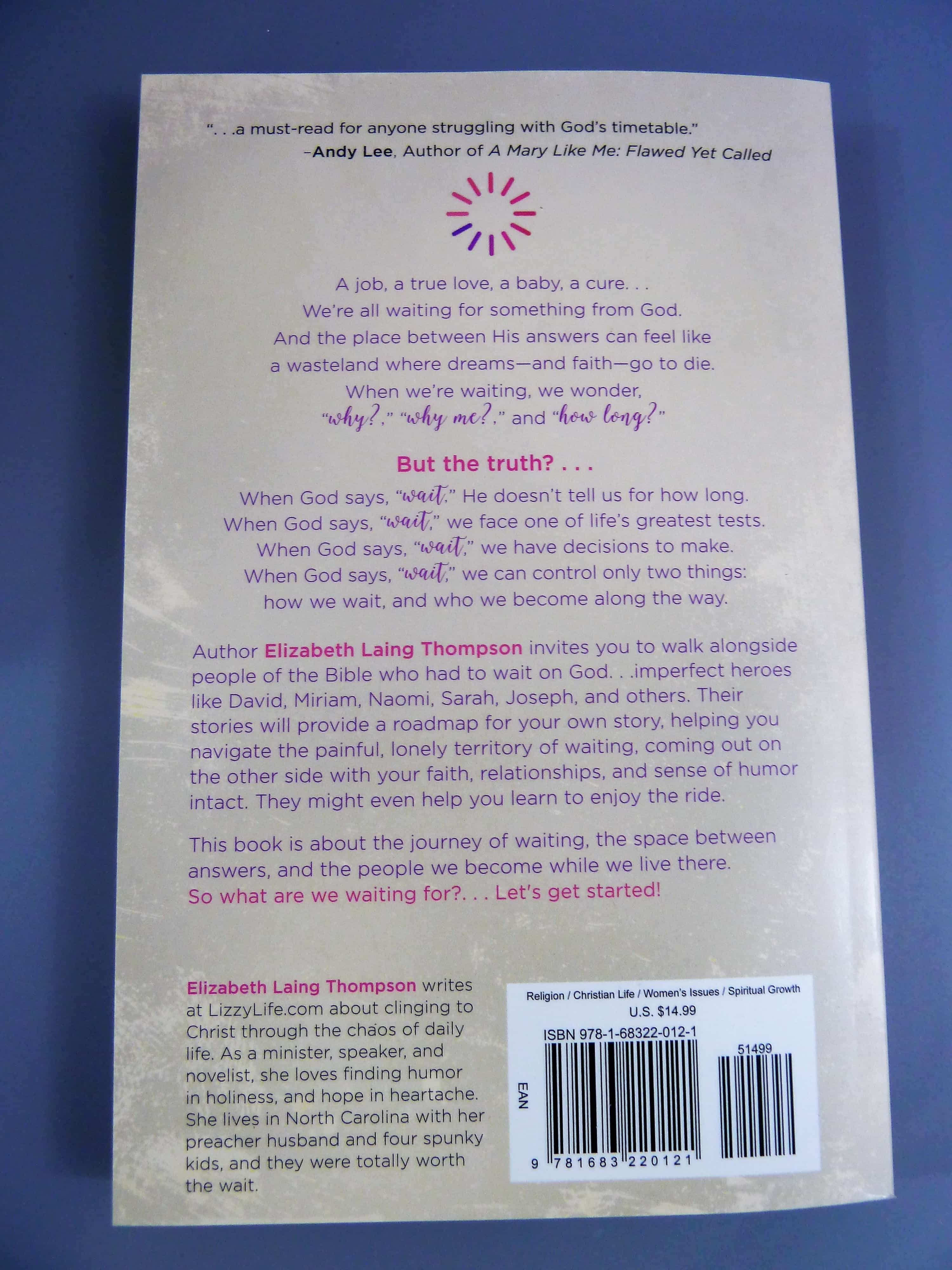 The back of the book tells us that it retails for $14.99 and that each of the chapters is based on different stories of the bible. While I haven't read the whole thing yet, it does get 5 stars online! Can't wait to devour this book.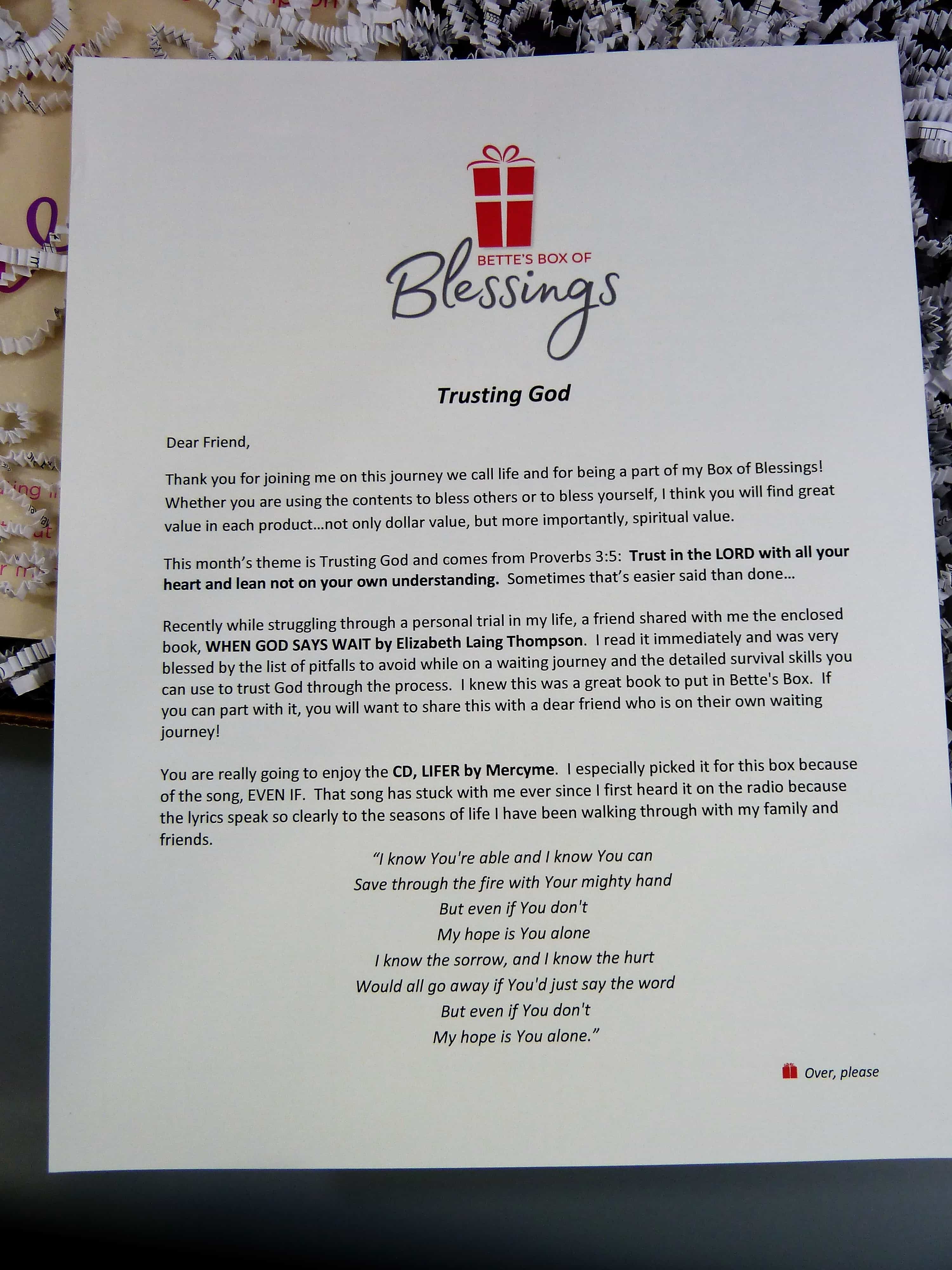 Finally, a page describing the contents and reasoning behind the choices was included.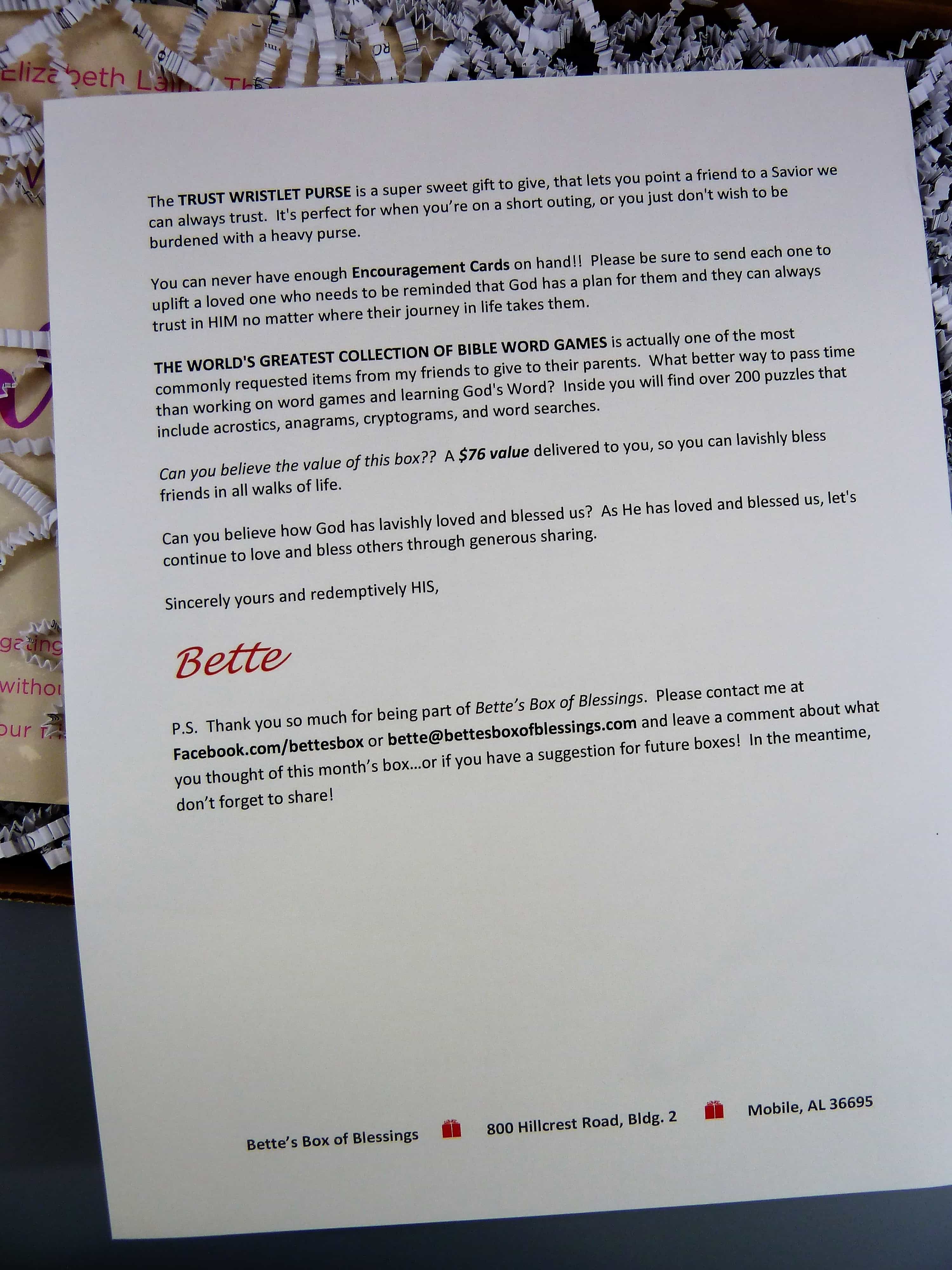 The back of the page is below.
Give this box a try if you are looking to bring a little sunshine into your day. God's message of faith and hope comes through in this box of blessings and will surely be a blessing to you or someone you gift it to.
Did you like this box as much as I did? Let me know in the comments!
Visit Bette's Box of Blessings to subscribe or find out more!