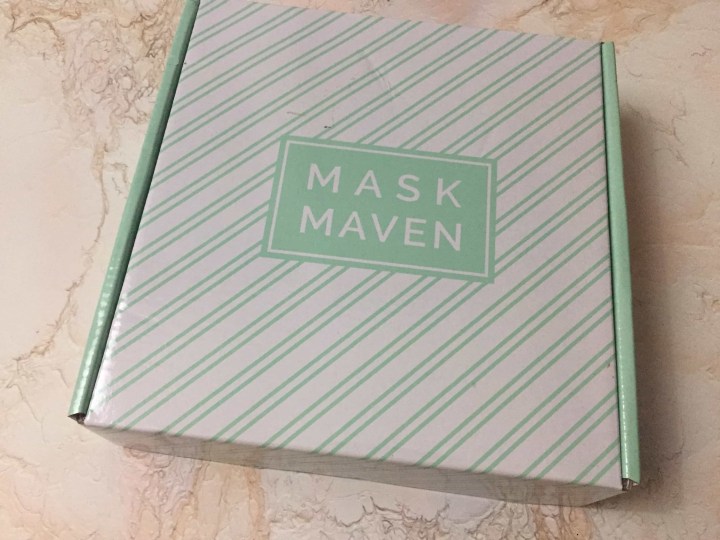 Beauteque offers two ways to get your fill of (mostly) Korean beauty products each month: BB Bag contains 6-8 full-sized products such as makeup, skin care, body care, and more for $24 per month; Mask Maven brings you 9 different masks for $15. Both subscriptions are offered in 1, 3, 6, or 12-month terms that will automatically renew until canceled.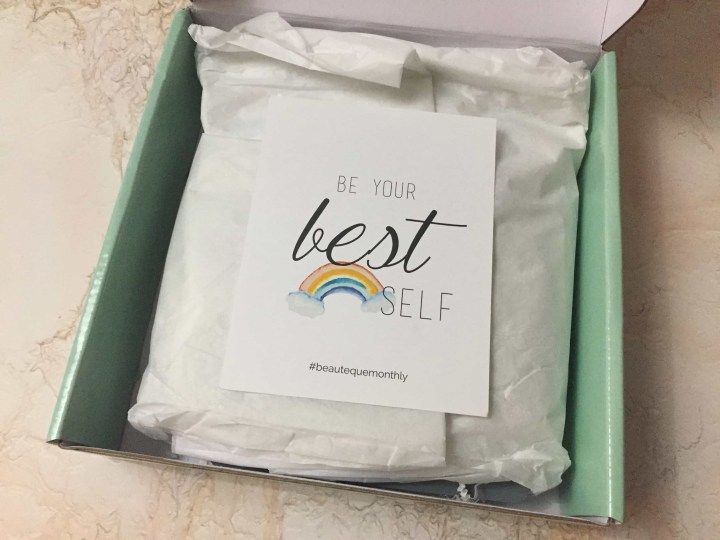 DEAL: Save 10% on the BB bag or Mask Maven with coupon code CRATEJOY10.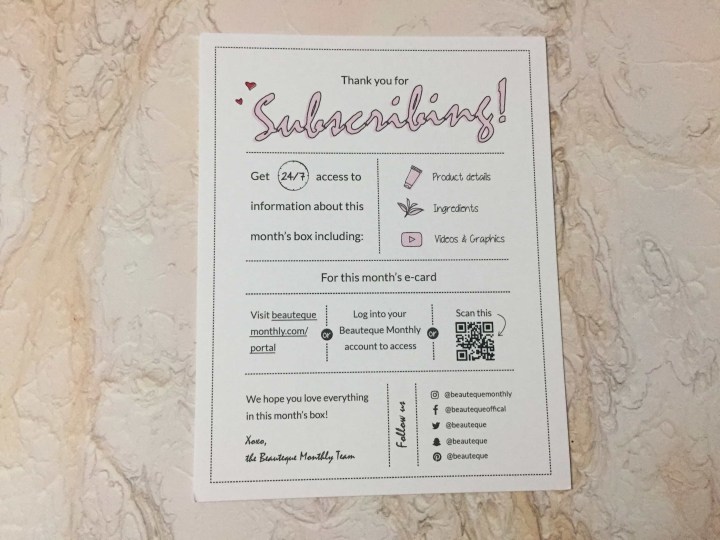 Beauteque has made some changes. Both subscriptions now ship in boxes, and the information card is all digital. You can log in to your account to view the card, scan the QR code, or check the Portal. This is a one stop shop to view all the information on the current boxes, past boxes, and also spoilers for the next boxes.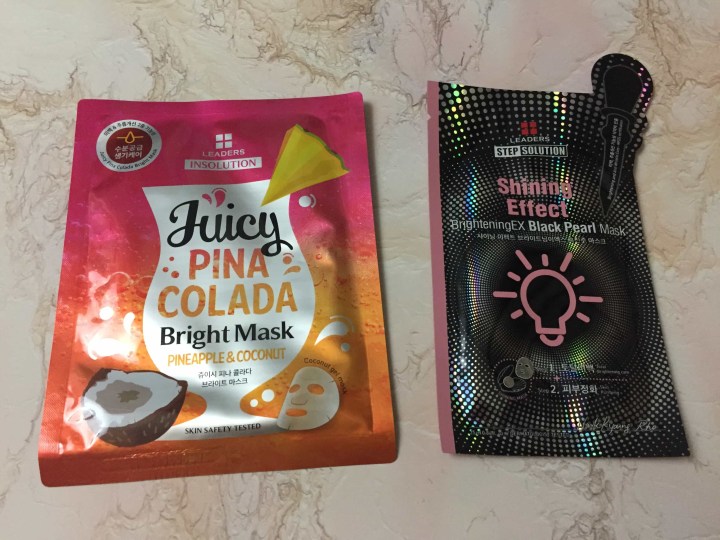 Leaders Juicy Pina Colada Bright Mask ($3.99) — This was a variation item, subbers could also receive the mojito mask from the same line. I love coconut as it's so hydrating and calming.
Leaders Shining Effect Mask ($3) A mask with both black pearl for a luminous glow and charcoal for brightening.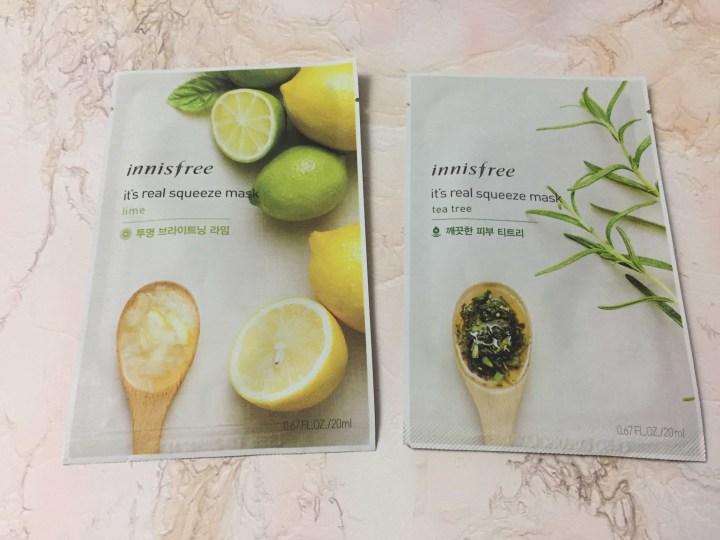 Innisfree Lime Mask ($1.99) — Innisfree masks are inexpensive and fit me well, so I am happy to see a few in my box.
Innisfree Tea Tree Mask ($1.99) — Tea tree helps soothe blemishes so this would be a good mask for when I break out.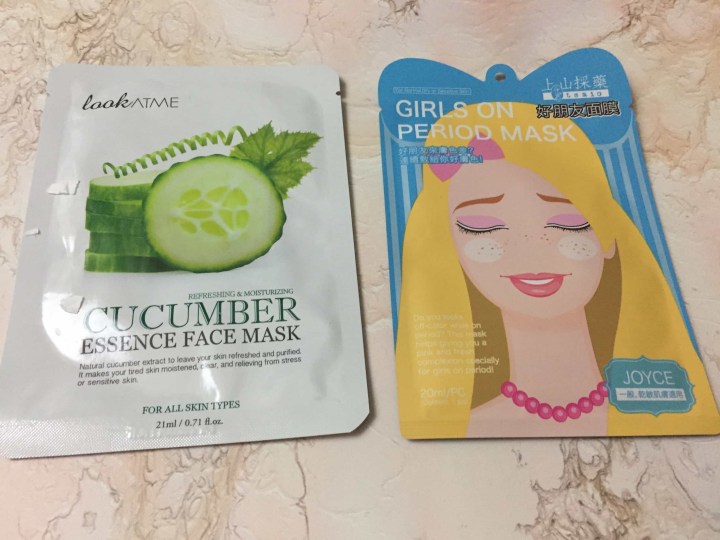 LookAtMe Cucumber Mask ($2) — I tried this one last night and found it refreshing and hydrating. The cucumber scent is also very nice.
Tsaio Girls on Period Mask ($2.50) — Mask Maven previously sent the "Stayed Up Late" mask by the same company which I liked. This one can be used any time but is formulated for the breakouts you might get on your period. It includes witch hazel for soothing and niacinamide for brightening.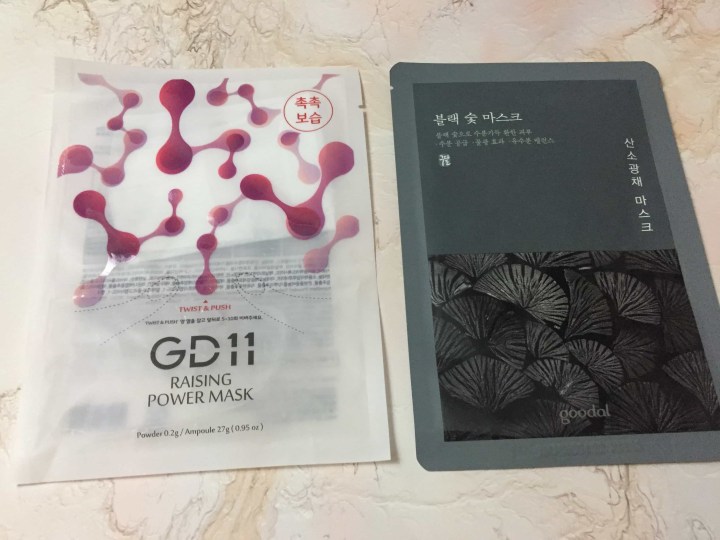 GD-11 Raising Power Mask ($4.90) — I have yet to master these masks where you break the seal between them to soak the mask in essence. This mask interestingly includes "Human Cord Blood Cell Conditioned Media (360ppm)" in the ingredients, and has stem cell cultures in it.
Goodal Black Charcoal Mask ($5.99) — This is an oxygenated mask that bubbles over the sheet mask. It is meant to unclog pores and clarify skin, so another one to save for a breakout.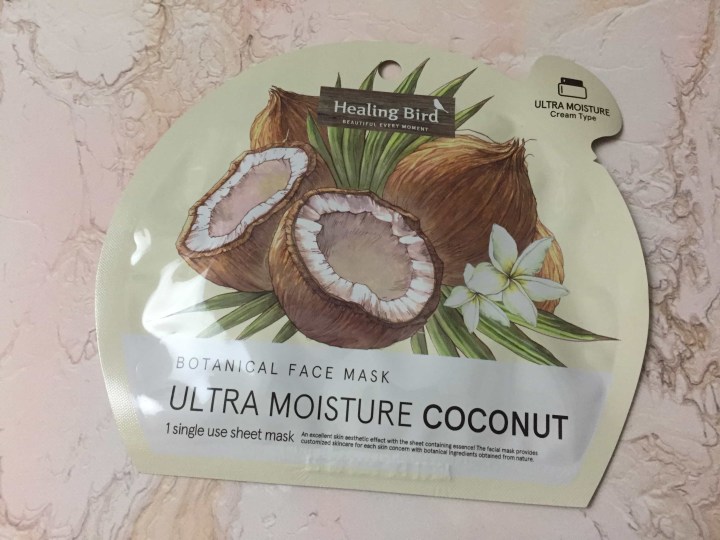 Healing Bird Coconut Mask ($2.99) — Yay, another coconut mask! This one also has shea butter in it too which is an occlusive and helps seal in moisture.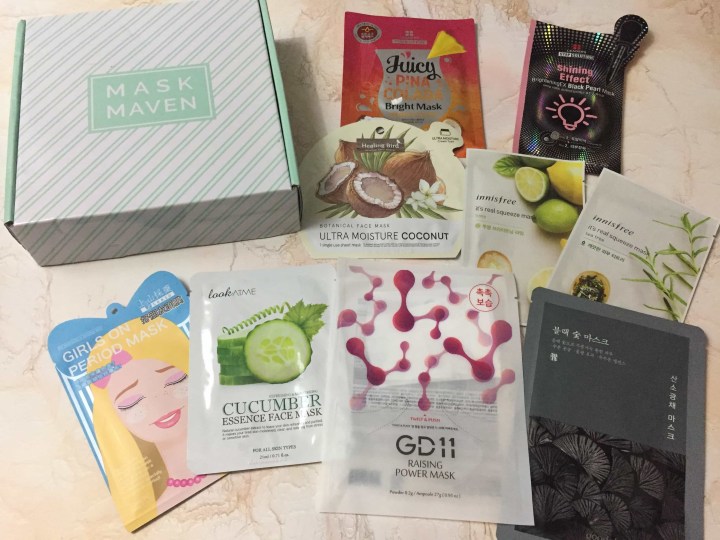 This month's box had a great value, definitely higher than the boxes I've reviewed so far. I loved seeing brands I love like Leaders, Innisfree, and Goodal as well as new lines to try!
What did you think about this month's Mask Maven?