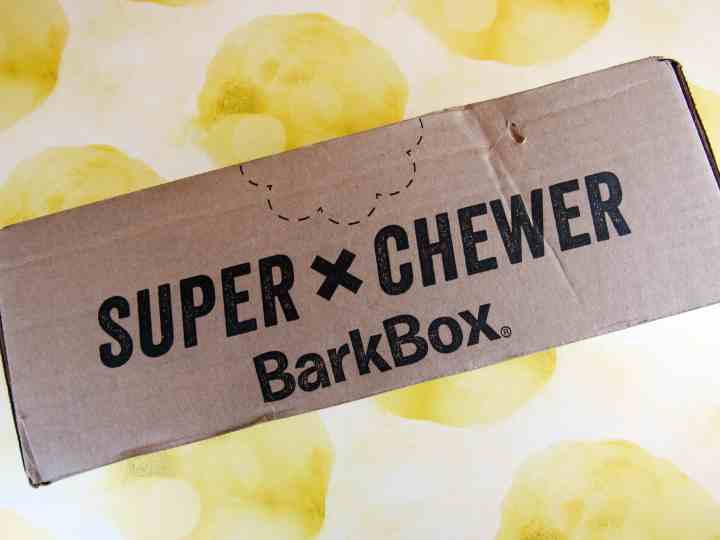 October's BarkBox Super Chewer has arrived! Super Chewer is a monthly subscription box for dogs "who demand a challenge." Each box has 4-6 dog products and is customized to the size of your pup, plus it has a cute theme. All natural treats, tough toys, and challenging chews are included in the monthly box. BarkBox will replace a toy for free if your dog defeats it. We selected the Super Chewer box Large Dog for our two dogs that love to chew and destroy toys. Odie, a Borador (half Border Collie and half Labrador Retriever), is the main reviewer. Bella, our mini Rat Terrier, is his assistant.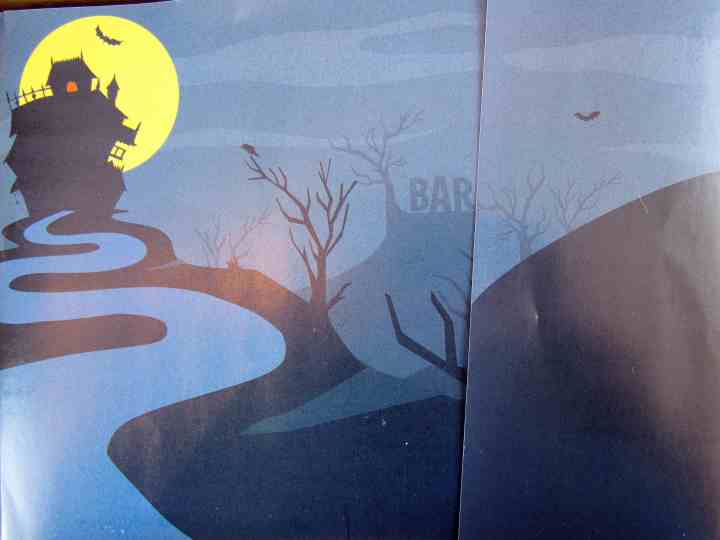 The doggies were so eager to start reviewing that they did not want to peek in the box.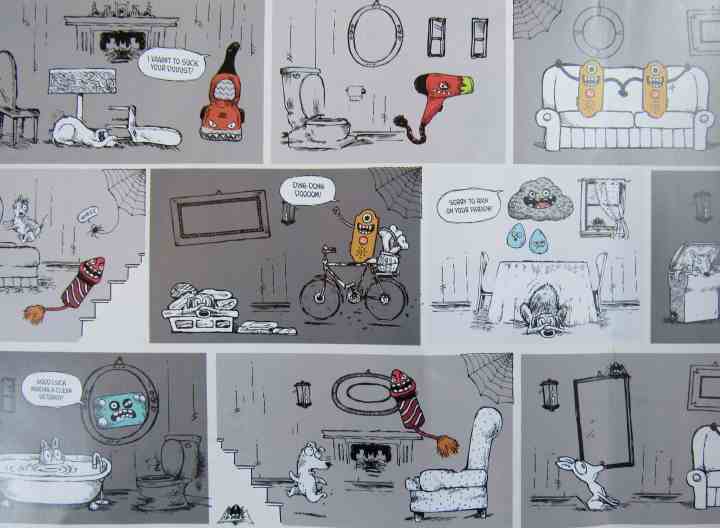 J (age 9) and I had a blast reading the comic panels. Our doggies hate the vacuum!
Watch out pups! It's a scary cat.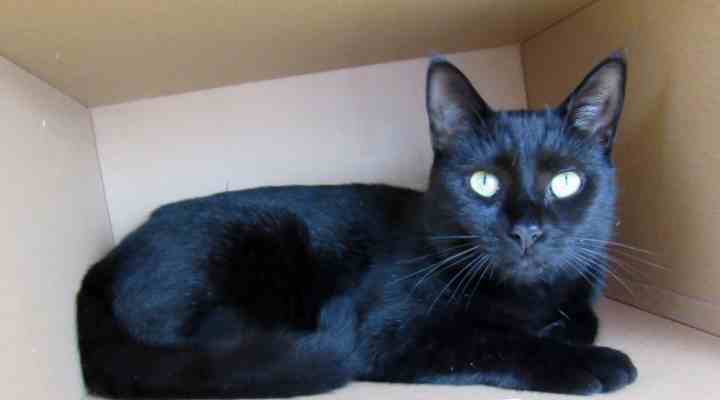 Midna is our scary cat. She likes to swipe the doggies for no reason.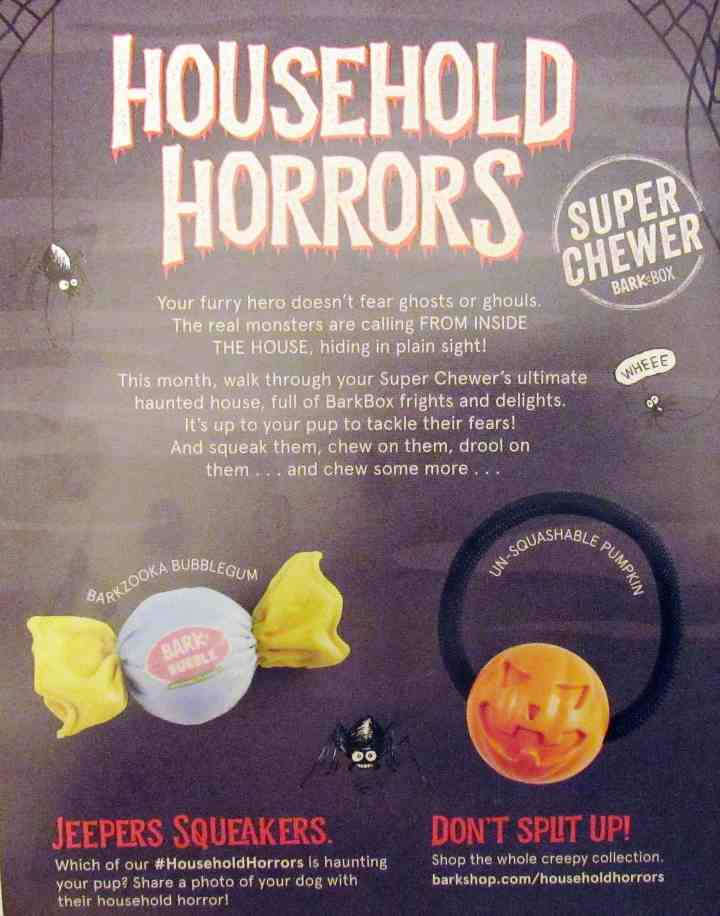 The theme is "Household Horrors." All three dogs run when the vacuum is running and are hoping that there are none in the box.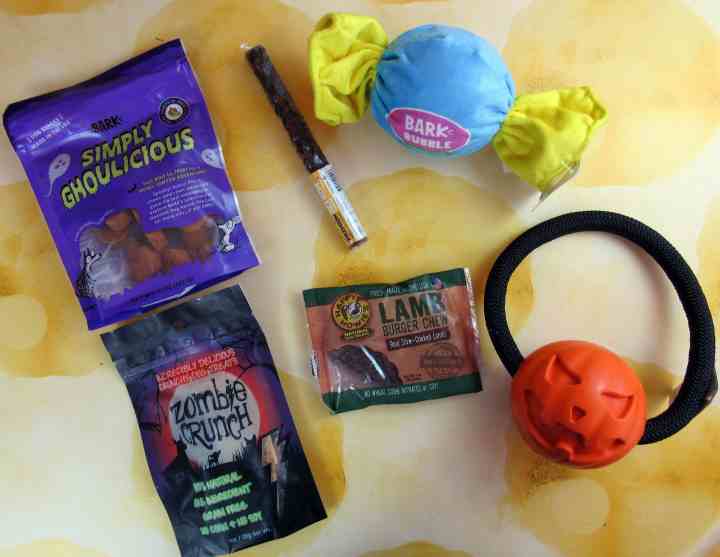 Here are the items in the October BarkBox SuperChewer. The doggies are relieved that there are no scary vacuums in the box.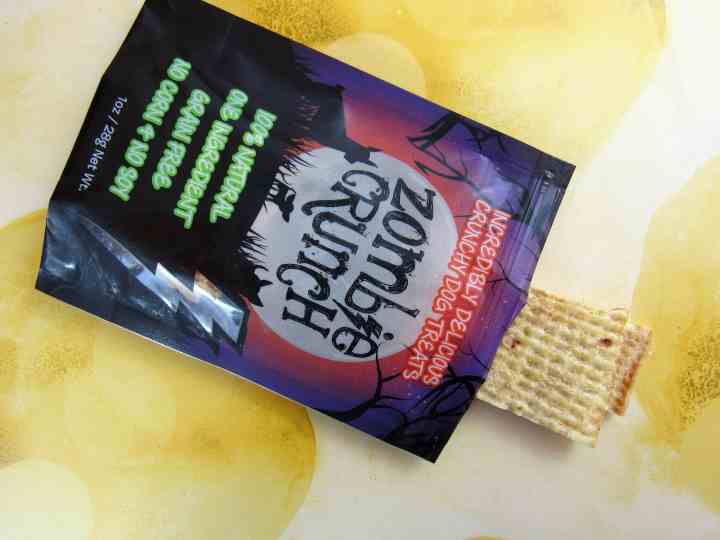 All three dogs loved the delicious Made in Canada Zombie Crunch (1 oz.) which are known to non-zombies as pork skins. The ghoulish writing on the package reads, "100% Natural One Ingredient Grain Free No Corn + No Soy."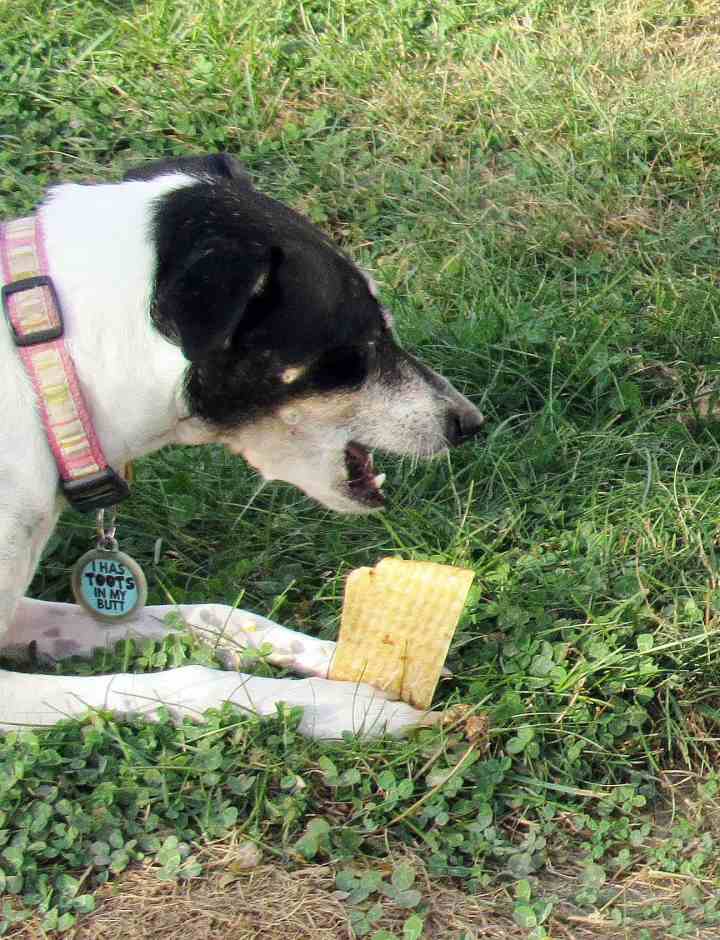 Bella is enjoying the beautiful fall weather as she crunches away on her treat.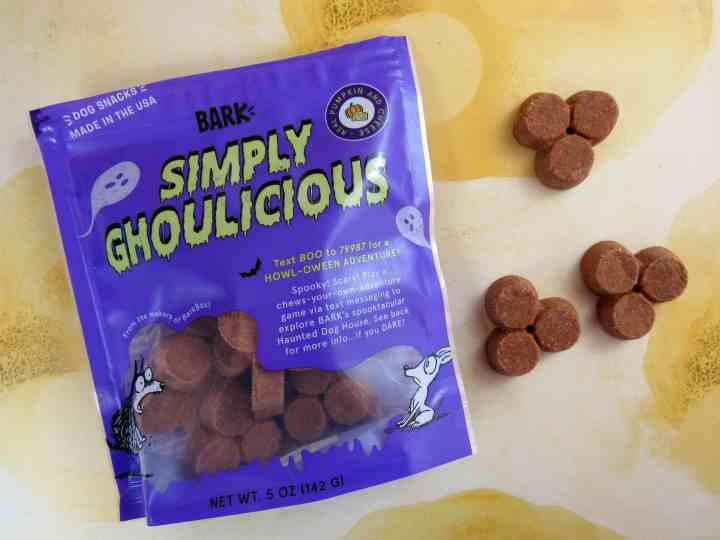 The Made in the USA Simply Ghoulish Treats (5 oz, $8.00)  had the doggies dreaming about pumpkins. The howlicious treats have pumpkin as its first ingredient.  All three doggies gave the treats five stars because of the cheddar cheese and pork stock ingredients.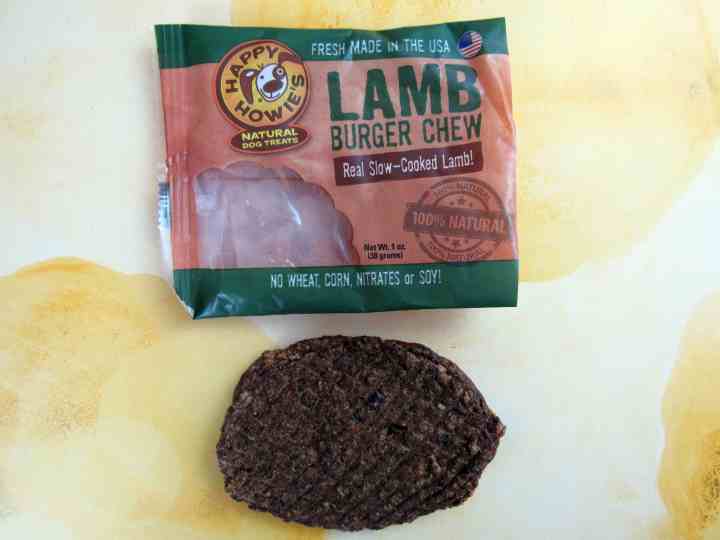 Daisy demolished the Made in the USA Happy Howie's Lamb Burger Chew (1 oz, $3.00). The slow-cooked lamb chew is free of corn, wheat, nitrates, and soy.
Ssh! Don't tell Daisy that Bella and Odie shared the Etta Says! 7″ Duck Recipe Premium Chew ($3.00). Daisy says all Etta Says! Chews belong to her.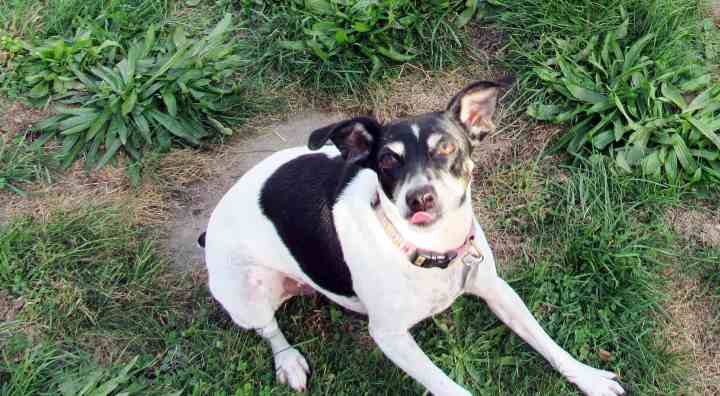 Bella is sharing her opinion on what she thinks of all the woofilicious barkbox treats.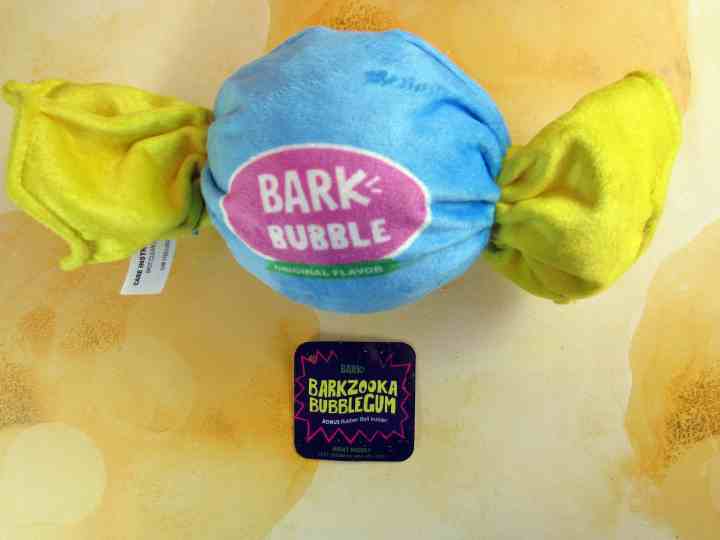 The spooktacular Barkzooka Bubblegum Toy ($12.00) has a hidden spiky ball in it. Both Daisy and Odie loved playing with it.
Odie wants me to put down the camera and play!
The Un-Squishable Pumpkin was a hit with Odie. The nylon and rubber toy will provide him with many hours of happiness as he engages in his favorite sport, tug-of-war.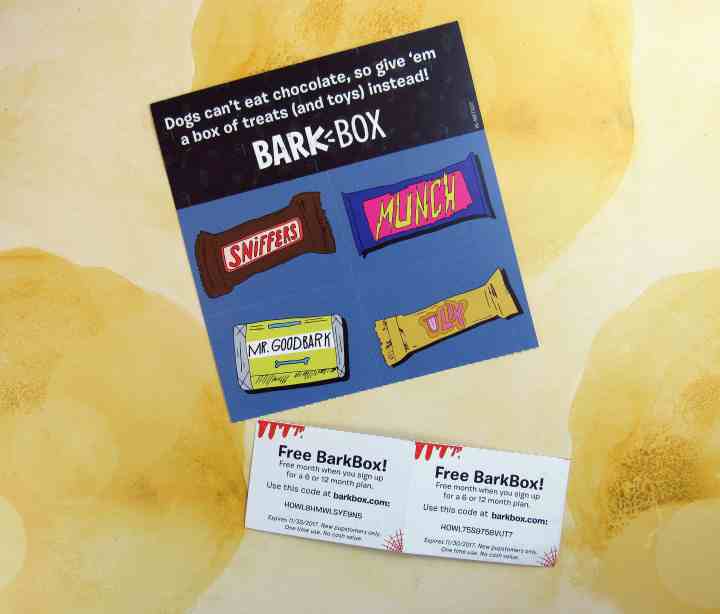 We'll be handing these coupons out on Howloween. The dogs in our neighborhood dress up and go trick or treating with their human companions.
Let's see how the SuperChewers made out with the box! We were in the middle of a heat wave which is why the doggies are not wearing Halloween costumes this year. Daisy decided that the Super Chewer Box wasn't too scary and joined in on the fun.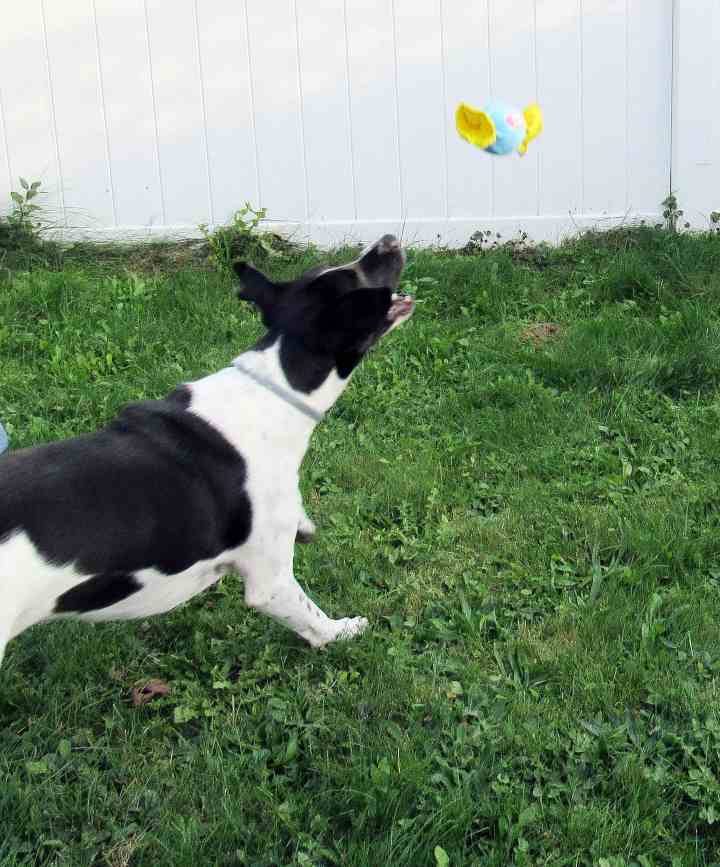 Odie is ready to catch the ball. He has superb ball catching skills.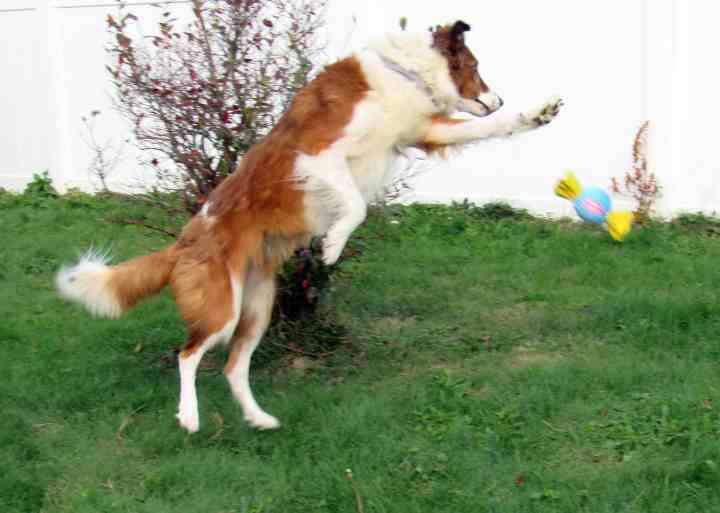 Daisy is giving it her best shot.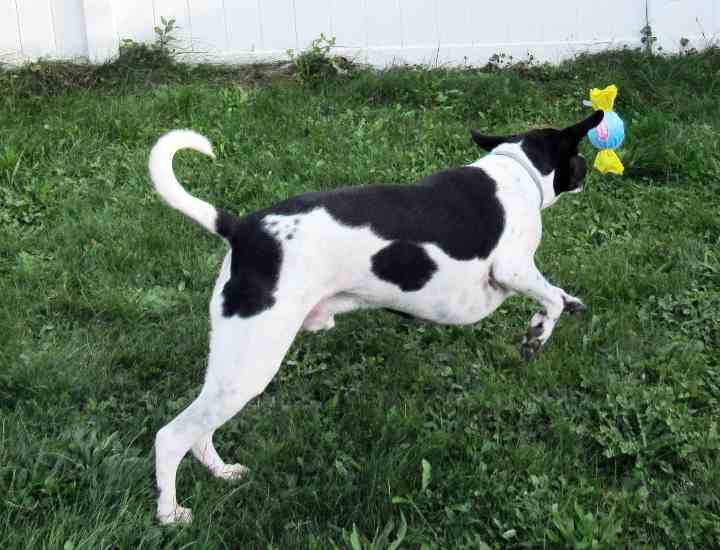 No household horrors are going to bother Odie as he runs after his squeaking ball.
Daisy is poetry in motion as she catches the ball. Even her leg hair feathers are flying!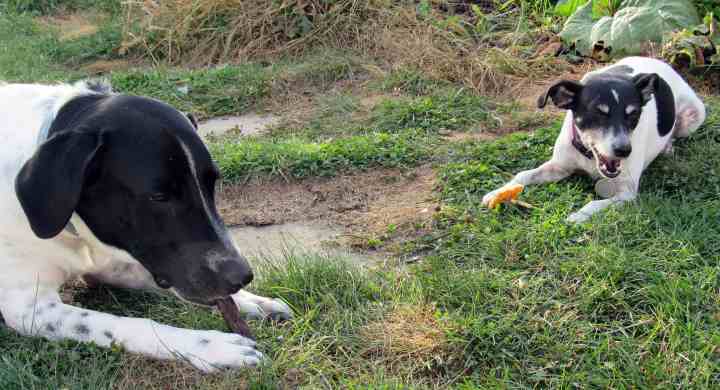 Time to enjoy delicious doggy treats. Odie is dining on a duck chew while Bella is enjoying her pork skin selection.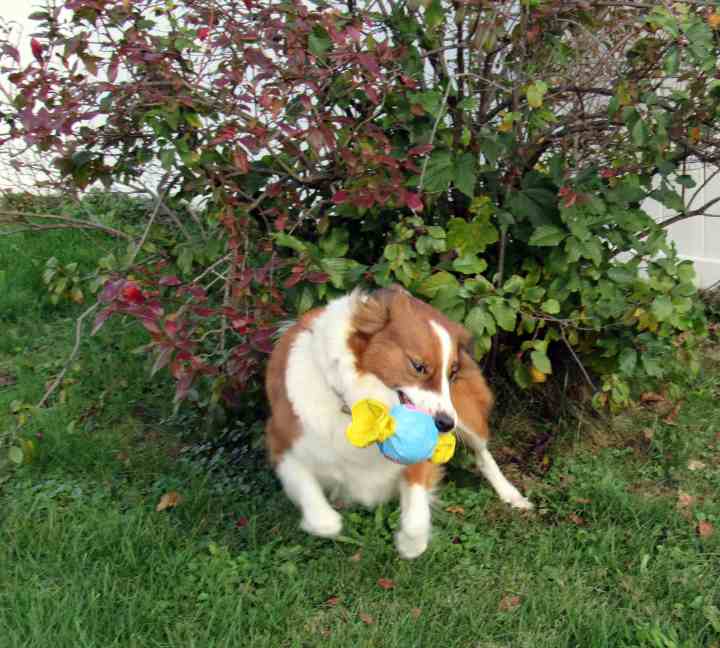 Daisy caught the ball and is reversing direction.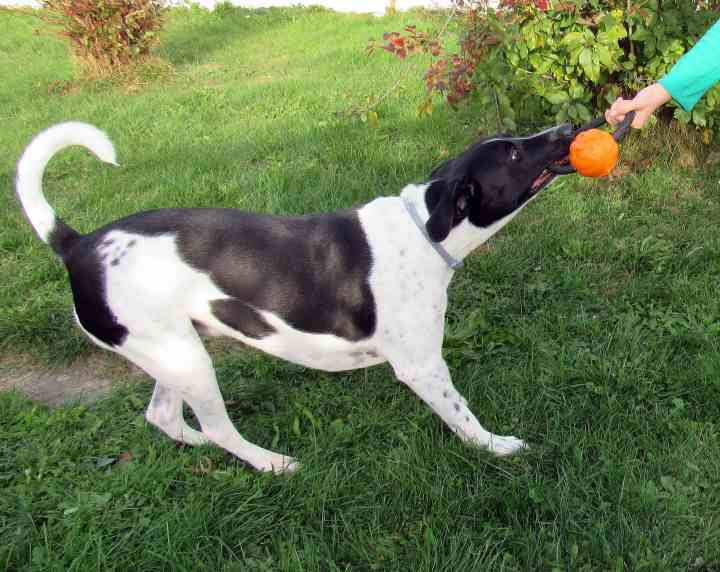 Odie is engaging in the best game in the world. He loves playing tug of war.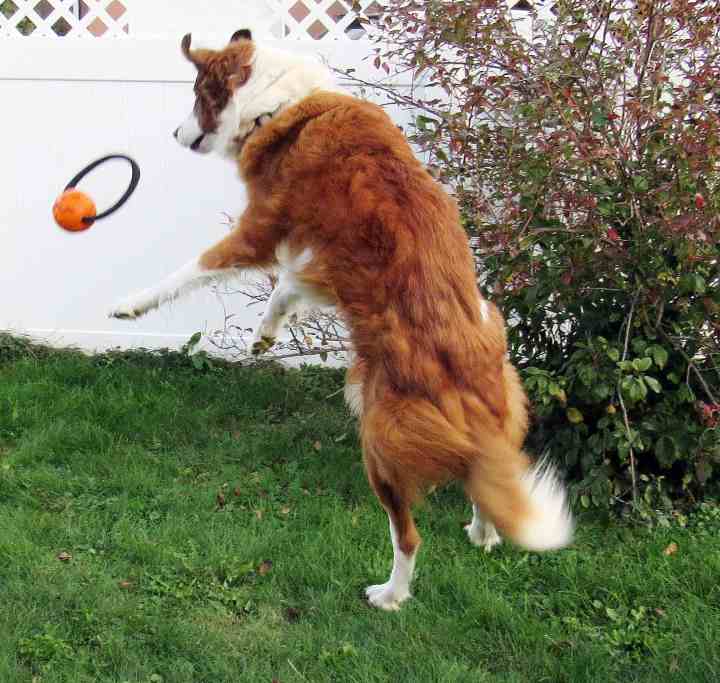 Dais is ready to catch the creepy pumpkin. The warm weather is making her shed again!
All three dogs enjoyed their October SuperChewer BarkBox which was full of treats and not household horrors such as a vacuum. Bella and Odie, my SuperChewers, howled that the treats were delicious and the toys were spooktacular. The durable toys were adorable this month which led Daisy, my non-SuperChewer, to enjoy them.  Barkbox is an excellent choice for doggies and their humans that want fun boxes full of wonderful themed toys and treats.
What do you think of the October Super Chewer Barkbox? Share below!