Amore Pacific has a SECOND Advent Calendar – My 12 Days of Timeless Beauty is $75
Celebrate a timeless holiday season with AMOREPACIFIC and enjoy counting down the days with surprise skincare treats.
DEAL: Use code WELCOME10 to save 10%!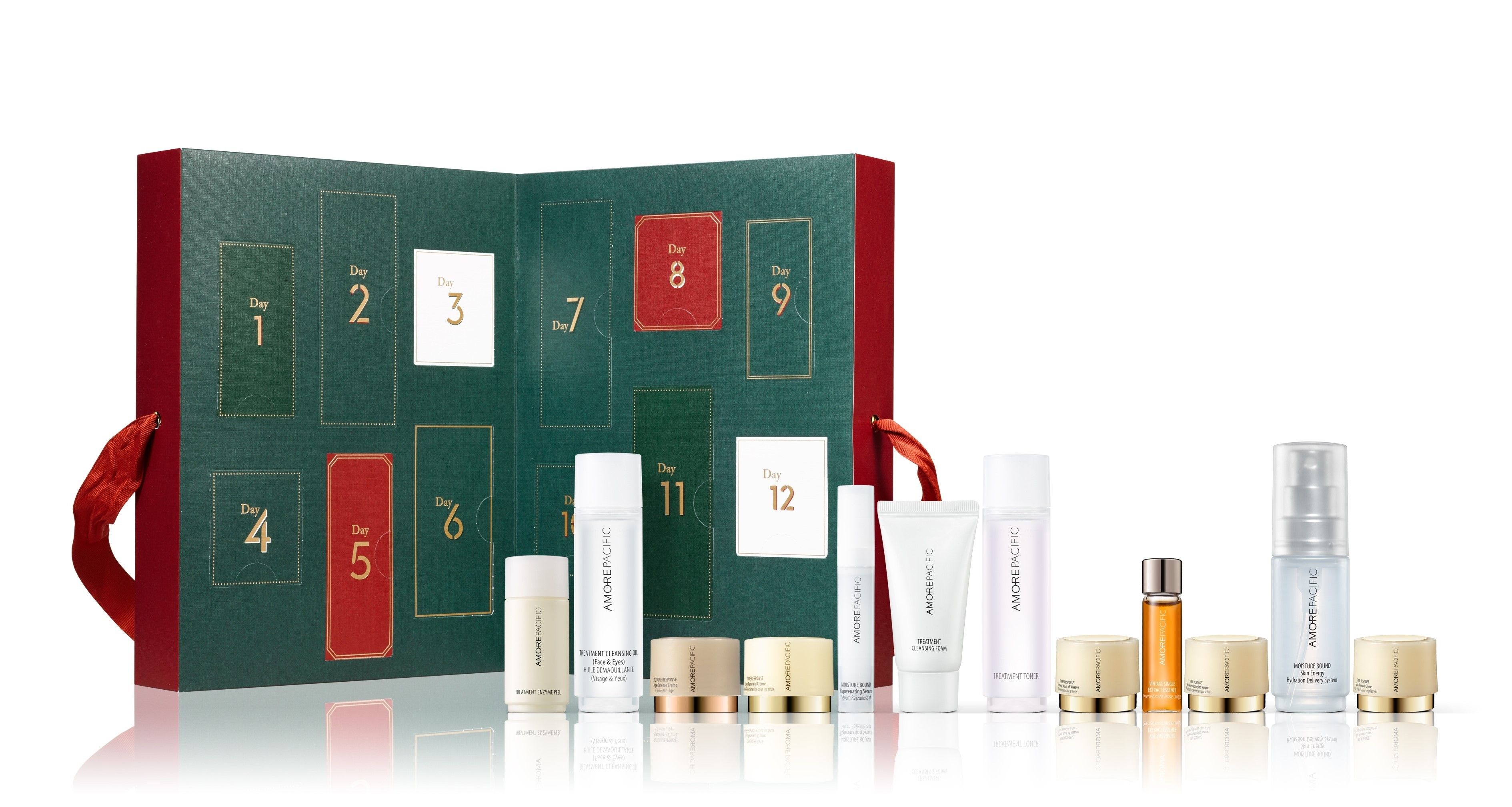 This set contains:
Treatment Enyzme Peel 7ml
Treatment Cleansing Oil 30ml
Treatment Cleansing Foam 15ml
Treatment Toner 30ml
FUTURE RESPONSE Creme 3ml
TIME RESPONSE Creme 3ml
TIME RESPONSE Eye Crème 3ml
TIME RESPONSE Vintage Masque 3ml
MOISTURE BOUND Serum 3ml
TIME RESPONSE Sleeping Masque 3ml
Vintage Essence 5ml
MOISTURE BOUND Mist 30ml
The AMOREPACIFIC My 12 Days of Botanical Beauty Advent Calendar is also available! It's currently sold at Sephora for $55 ($85 value) with free shipping.
A collection of 12 mini must-have's from Amore Pacific to give you glowing skin as you count down the holiday season.
DEAL: Sephora free gift with purchase coupons change regularly – check them all out here!
This set contains: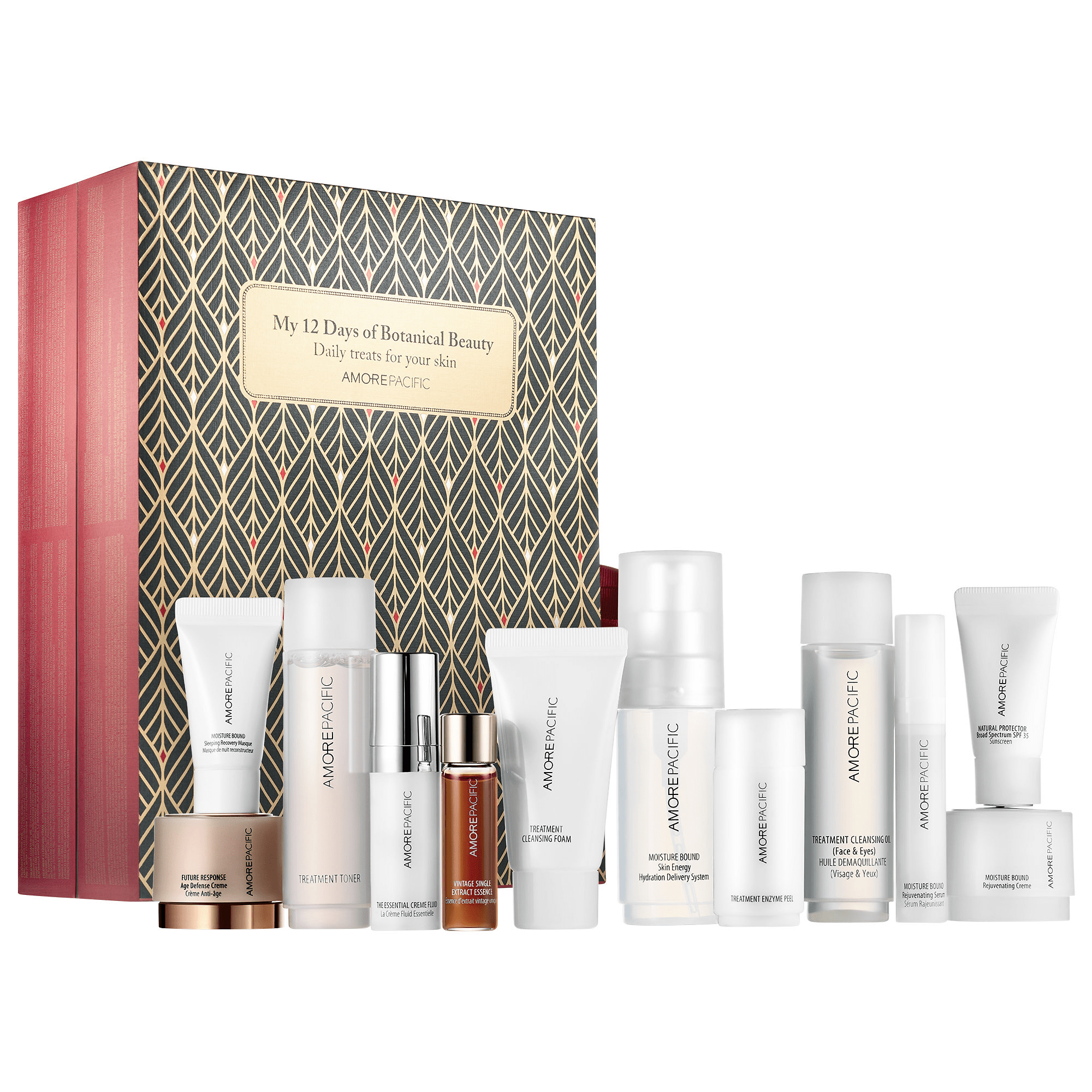 Treatment Enzyme Peel
Treatment Cleansing Oil
Treatment Cleansing Foam
Treatment Toner
The Essential Creme Fluid
MOISTURE BOUND Skin Energy Hydration Delivery System
MOISTURE BOUND Rejuvenating Crème
MOISTURE BOUND Sleeping Recovery Masque
MOISTURE BOUND Rejuvenating Serum
FUTURE RESPONSE Age Defense Crème
Vintage Single Extract Essence
Natural Protector Broad Spectrum SPF 35 Sunscreen
Looking for even more advent calendars? Check out all our posts on Advent Calendars or find more on Amazon, or see the list of Advent Calendars in the directory!
And: check out the Best Beauty Advent Calendars!