Winc (formerly Club W) is a wine subscription service that sends wine directly to you each month based on your personalized palate profile. A "global winery," Winc advertises that it has "direct relationships with vineyards and farmers to make exceptional small lot wines at prices impossible to achieve at retail."
You fill out a quick survey about what tastes you like – black coffee, citrus, etc., and Winc makes a customized recommendation of 3 bottles that fits what you like. Then, for $6 flat shipping (or free if you pick a 4th bottle), it comes to your house! Set a reminder and don't be like me…I missed out on a great bottle of wine and paid for shipping.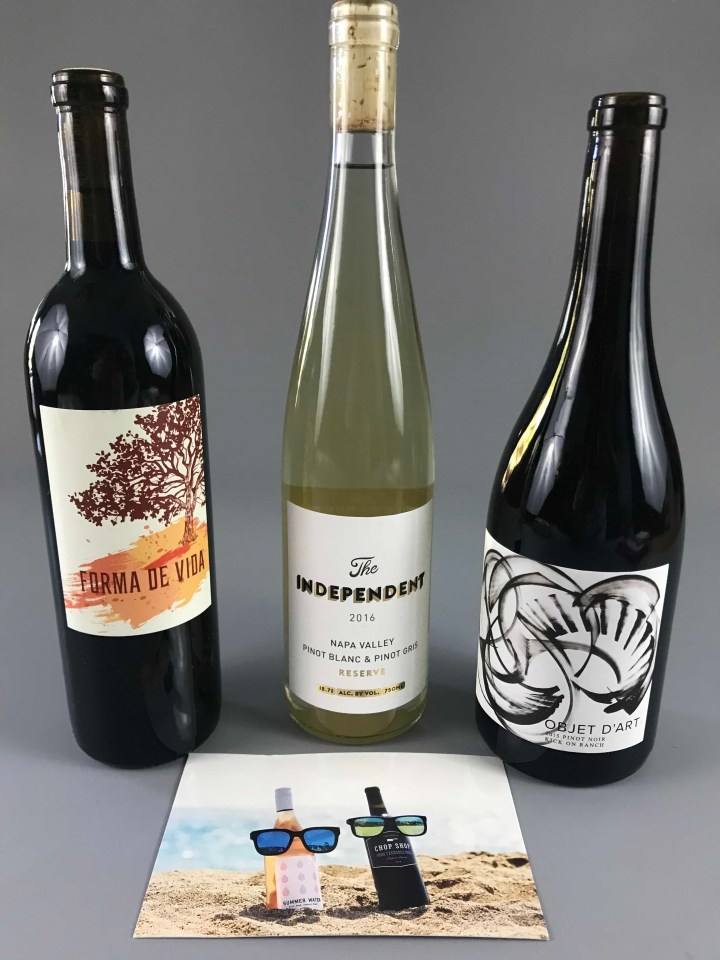 All the wines this month!
DEAL: Save $22 on your first box – just use this link to subscribe. Tip – Grab 4 bottles instead of 3 to get FREE shipping!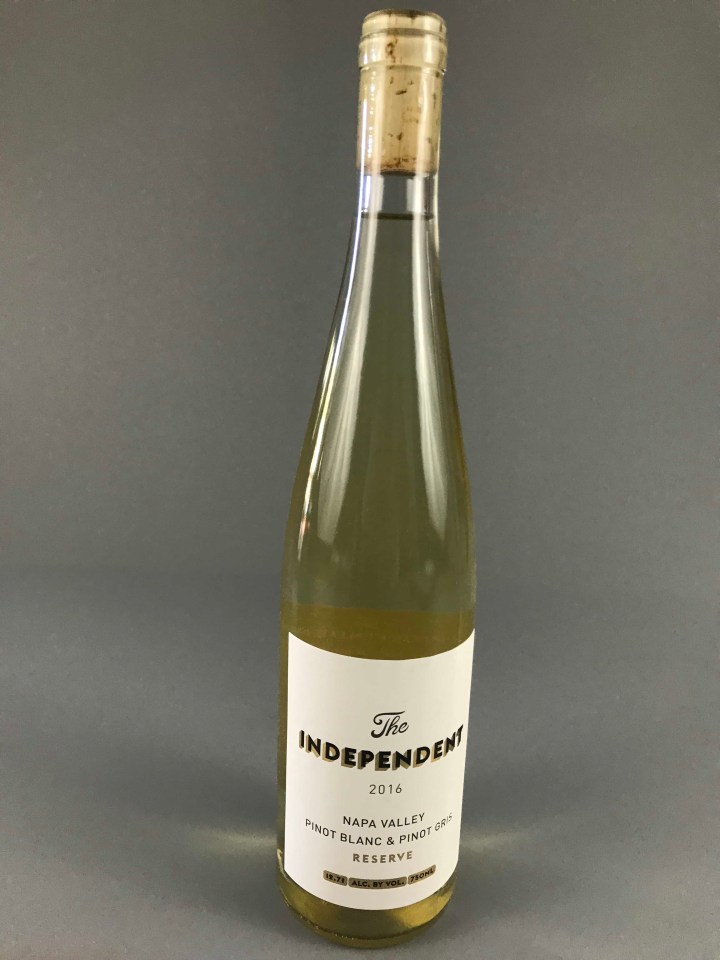 2016 The Independent White Blend. This wine is fruity and amazing. If you have the patience, serve it chilled. I drank it warm and it still hit the spot. I loved the apple and lemon notes in this wine and it will be on my short list to reorder. I checked out the Winc website and found other selections that might be similar to this white blend.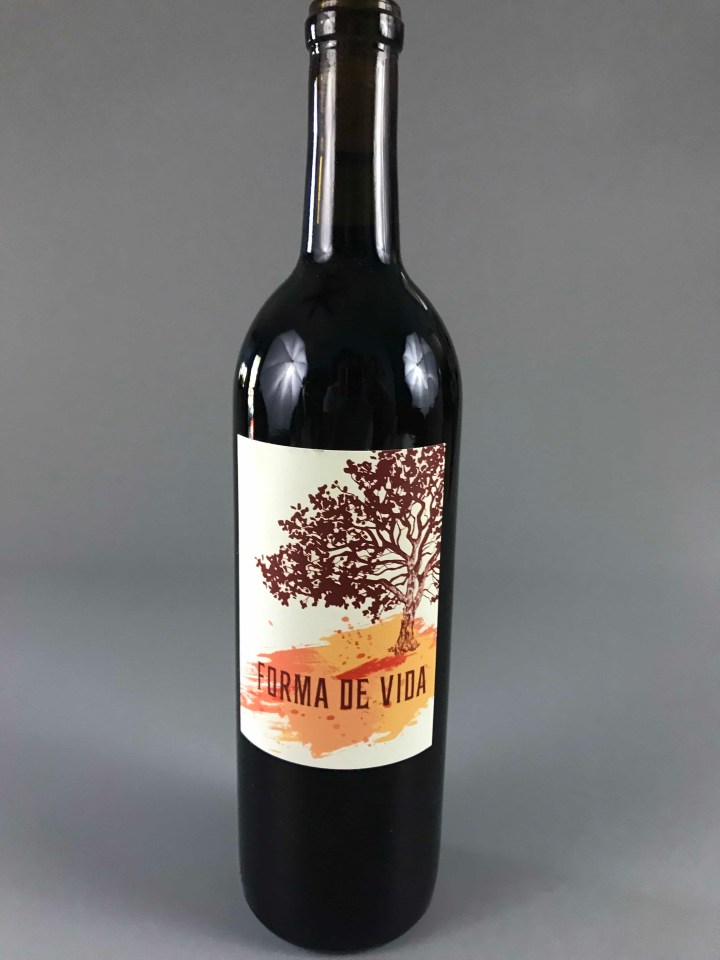 2016 Forma de Vida Tempranillo. Another fruity selection filled with cherries and mint and a hint of plums. I can't even tell you how much I liked this red selection, it was dry but still sweet and didn't need to be chilled. I am glad that I read how to serve it (open 20 minutes before serving) because it really brought the flavors to a nice airy aroma and taste. The more red wines Winc introduces me, the more I'm liking reds. This puts a smile on my face.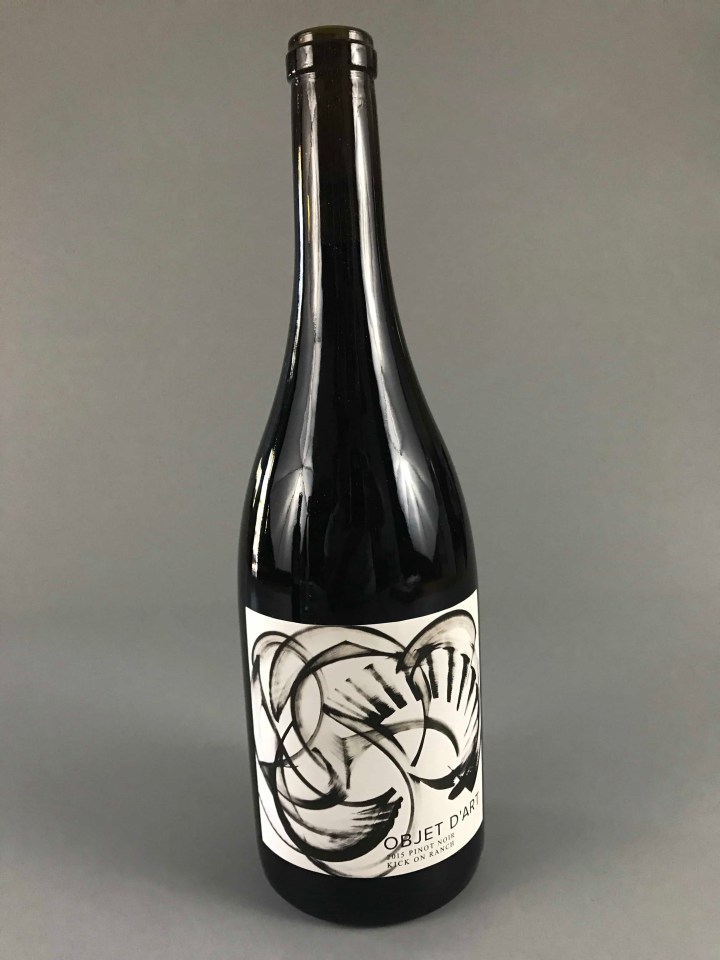 2015 Objet d'Art Pinot Noir. This was my least favorite wine. Please don't think I'm going to give it a bad review, it was a little dry for my liking and I don't really like cloves. I did like the idea of pairing this wine with goat cheese and figs, guess I'll have to give it another try (once they have more in stock). I would recommend grabbing a bottle because this one does go fast, it's a fan favorite! For the $19 price tag, I'd grab a few bottles for an extra classy gift.
An adorable postcard of wine bottles soaking up the sun wearing their protective eyewear…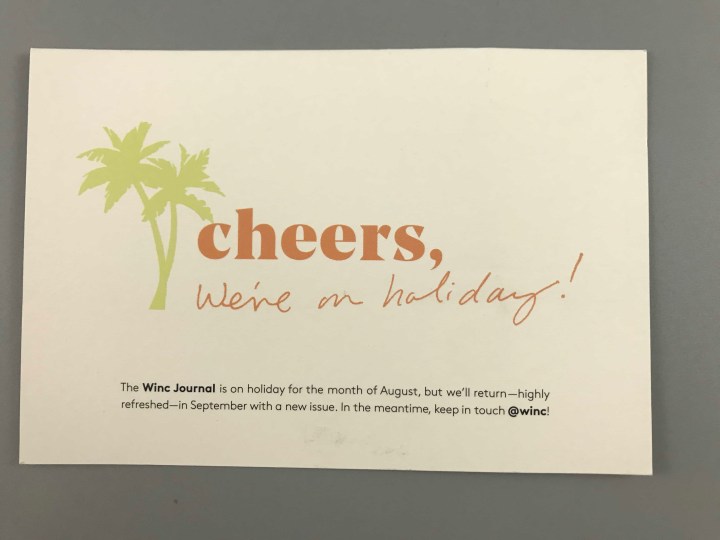 On the flip side is a note telling us that the Winc Journal is taking a month off… guess that means getting my own wine inspiration.
Winc prides itself on finding unique varietals and new blends. Wines are chosen based on your flavor preferences, so there is something for everyone! I love that Winc will choose your wines or you can go in and add your favorites or ones that have really cool looking labels, I don't judge how anyone else selects drinks. I also enjoy the website giving me pairing ideas and other wines I might like. I am using the Winc website as my guide and loving the new wines I get each month. If you are a wino or know one this makes for a great gift!
Do you subscribe to Winc? Which wines are your favorites? Tell us in the comments below!