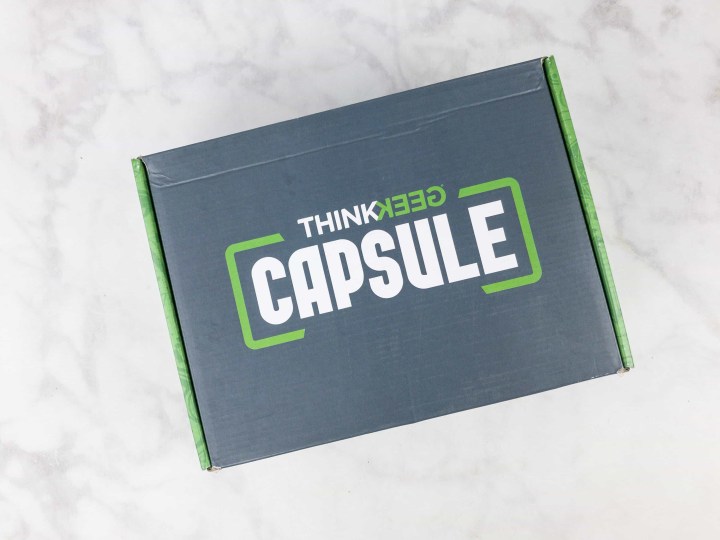 ThinkGeek recently launched a new subscription box, ThinkGeek Capsule. For $24.99 + shipping, you'll get a box full of unique ThinkGeek goodies, valued a $50+, which includes t-shirts, pins, desktop replicas, household essentials, art prints, and much more!
This box had a planned 3-capsule run. Subscribe to box notifications using the alarm bell to get notified if they go for more!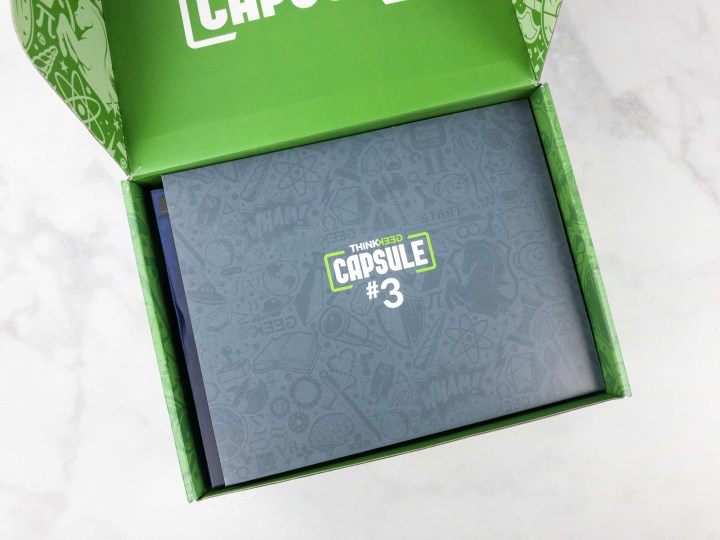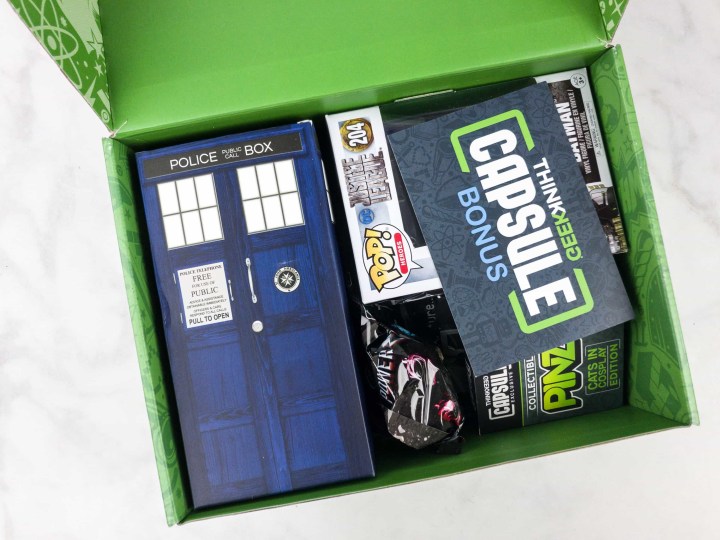 The box is filled with goodies after goodies!
The spoilers on capsules #1 & #2 were real spoilers that really turned me off. This widely publicized spoiler is more what I think they should have done with the first two boxes!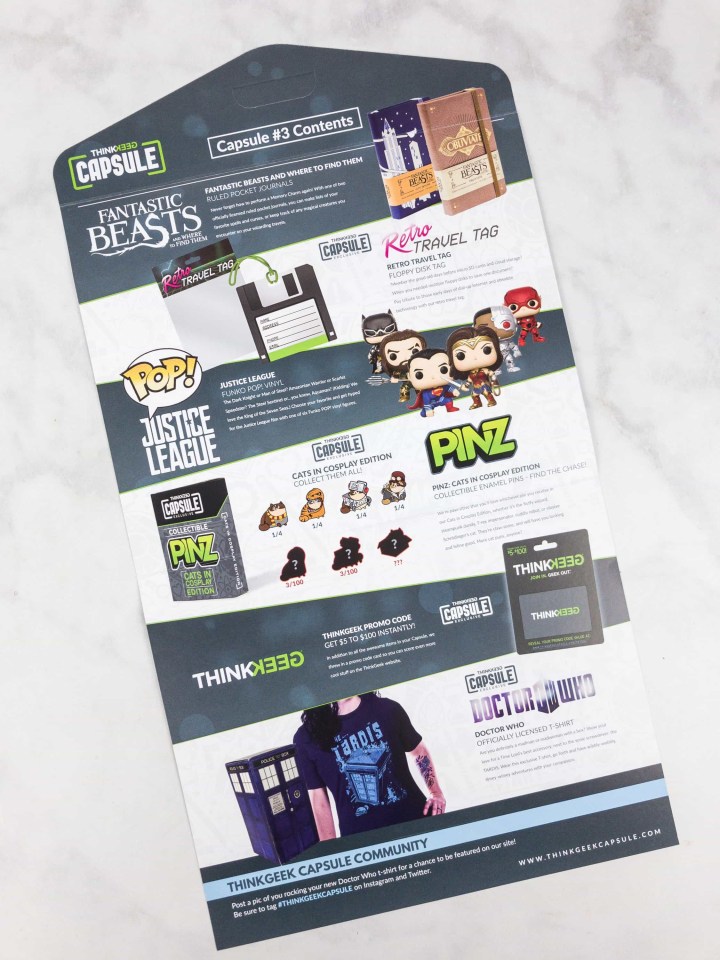 The information card gives a list of all the contents this month.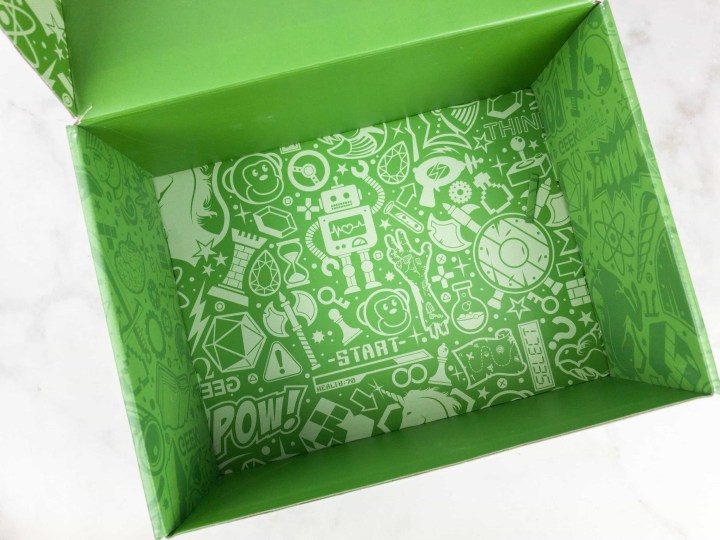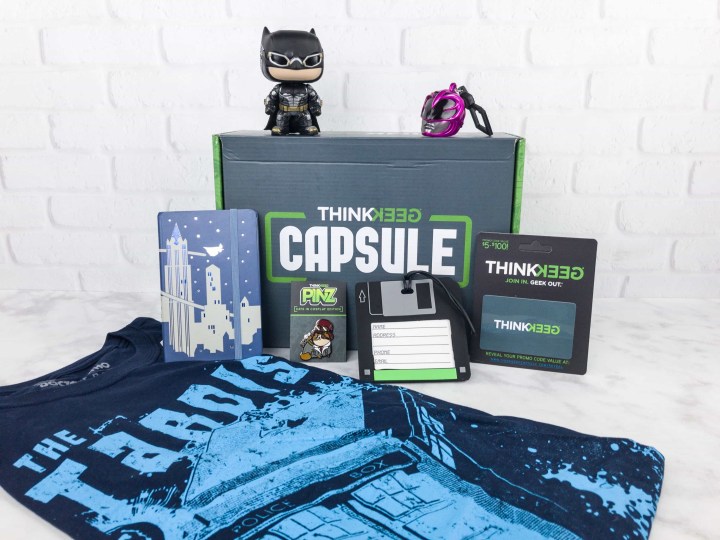 Everything in my August 2017 box!
ThinkGeek Promo Code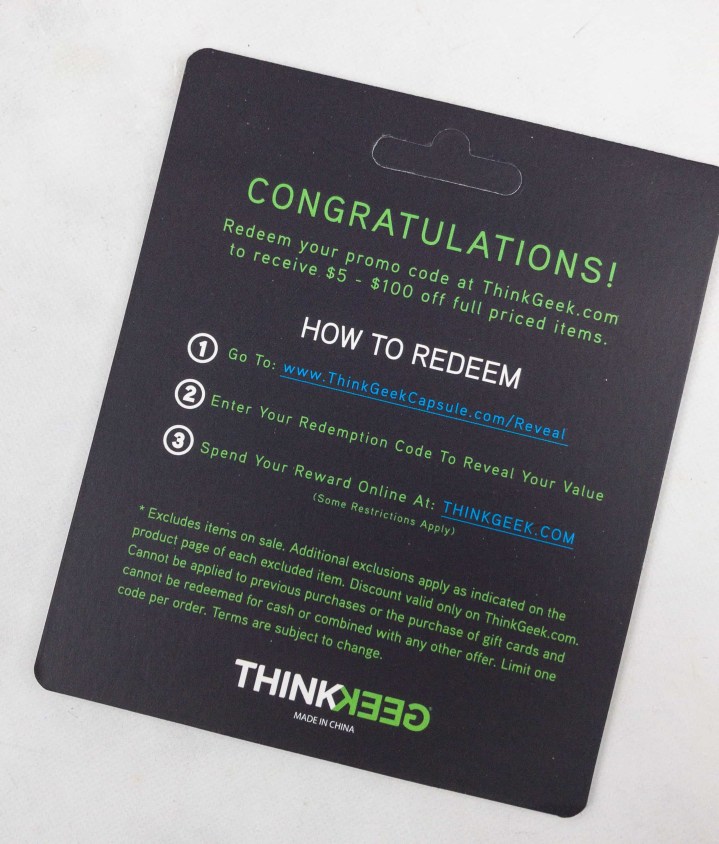 I got $5 again. I would be a lot more pumped about these if they were stackable!
PINZ Cats in Cosplay Enamel Pin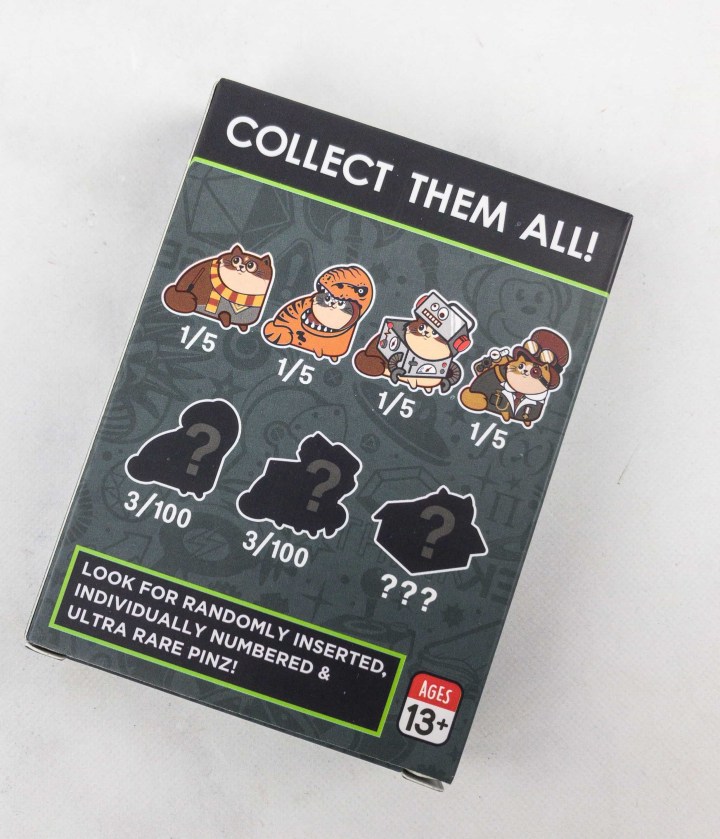 Every subscriber received an enamel pin. This month it was cats cosplaying. There are also rare pins – but I don't see this really taking off.
It was, however, flipping adorable.
Who doesn't want a Steampunk Cat cosplayer enamel pin?!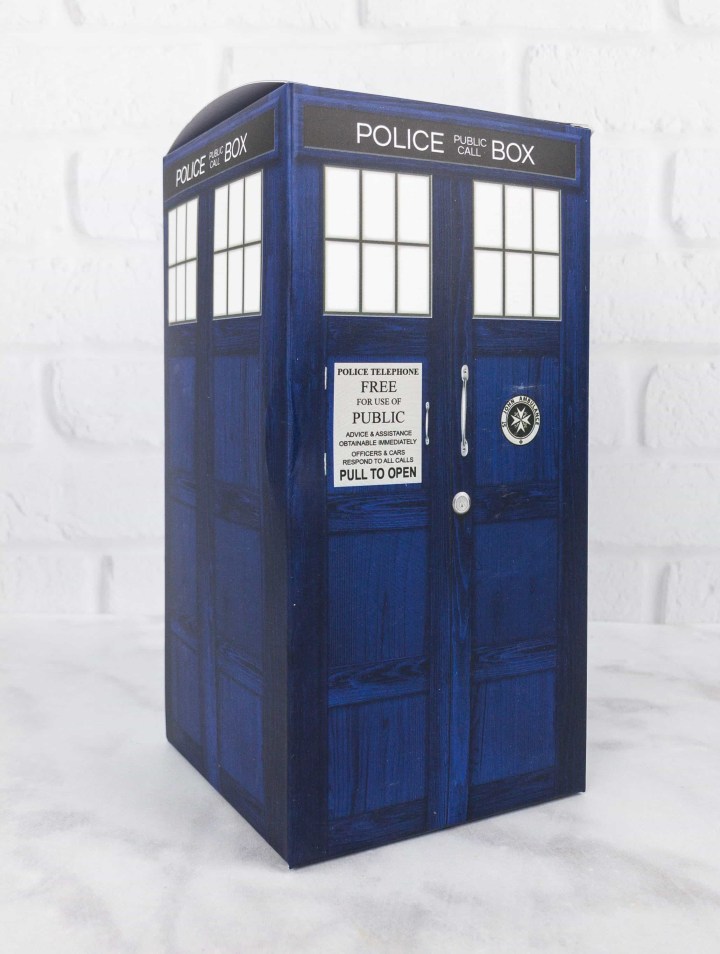 Exclusive Dr. Who Tardis Shirt: This shirt came boxed up in a cute souvenir box that's definitely great for displaying on your shelf.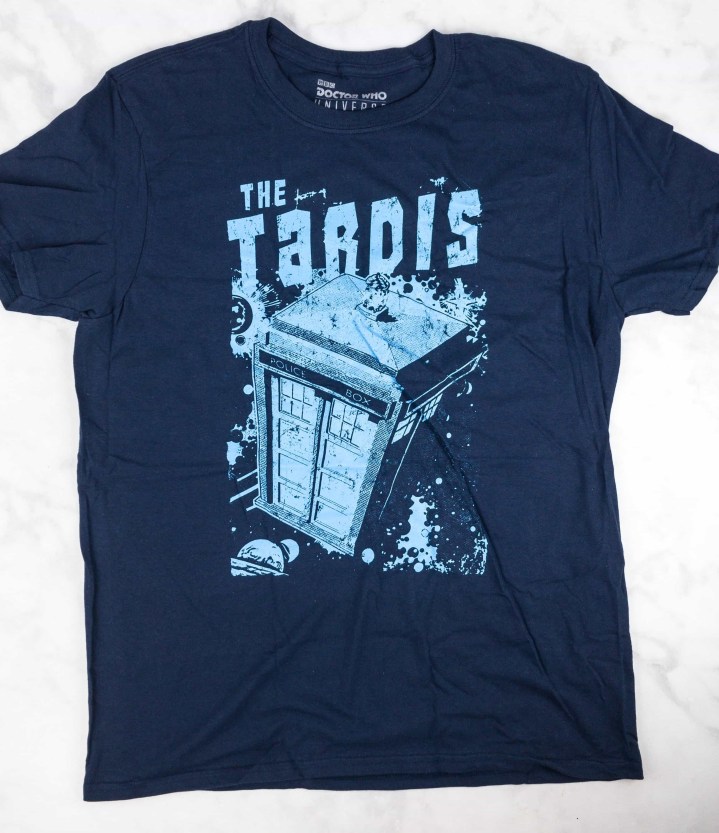 The shirt design has an old school movie poster vibe.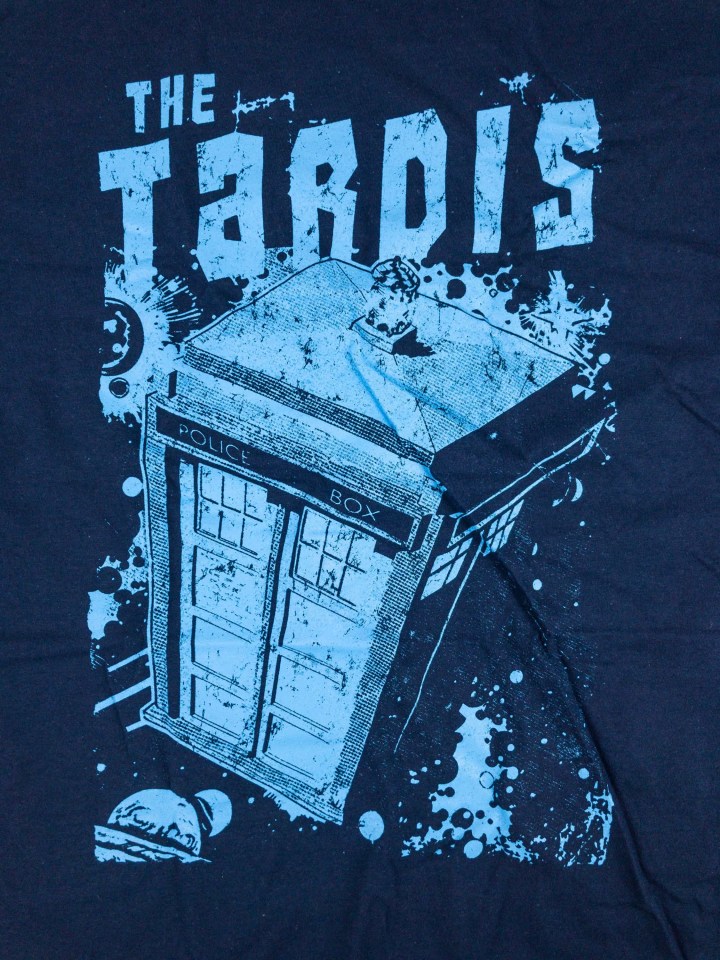 And it's all about the Tardis!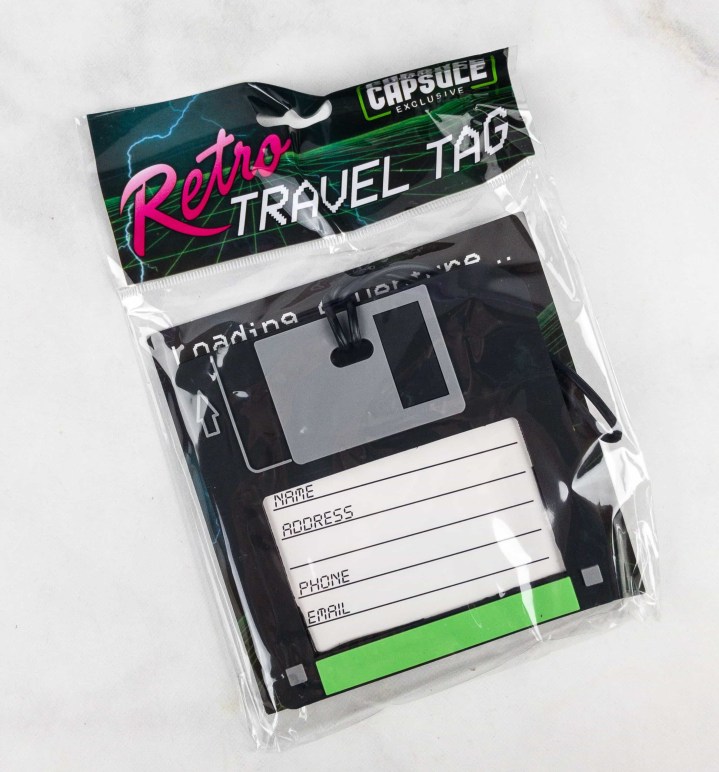 Retro Travel Tag Floppy Disk Tag (link to similar @$10) So funny!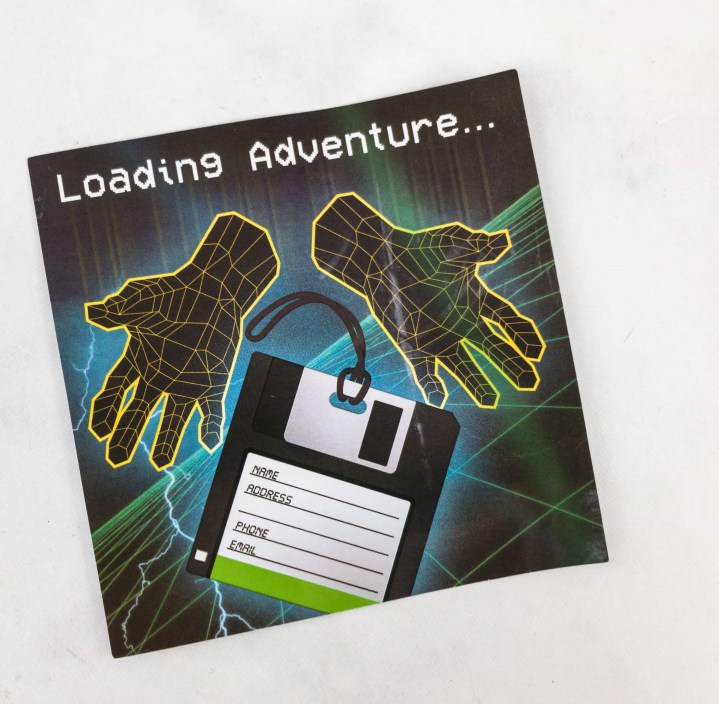 Loading Adventure… like my Oregon Trail!
This is funny and cute, and useful!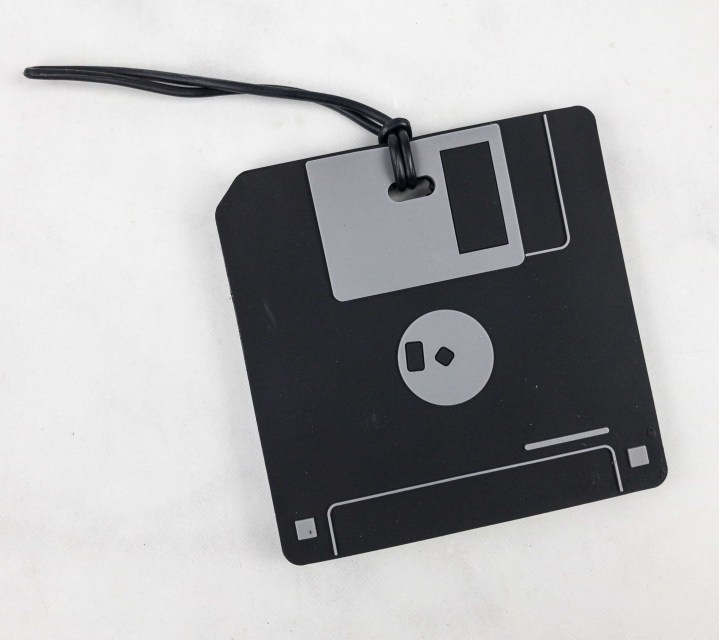 It's great how the back is made to look like a floppy, too. Too bad I can't slide the cover back and forth 🙂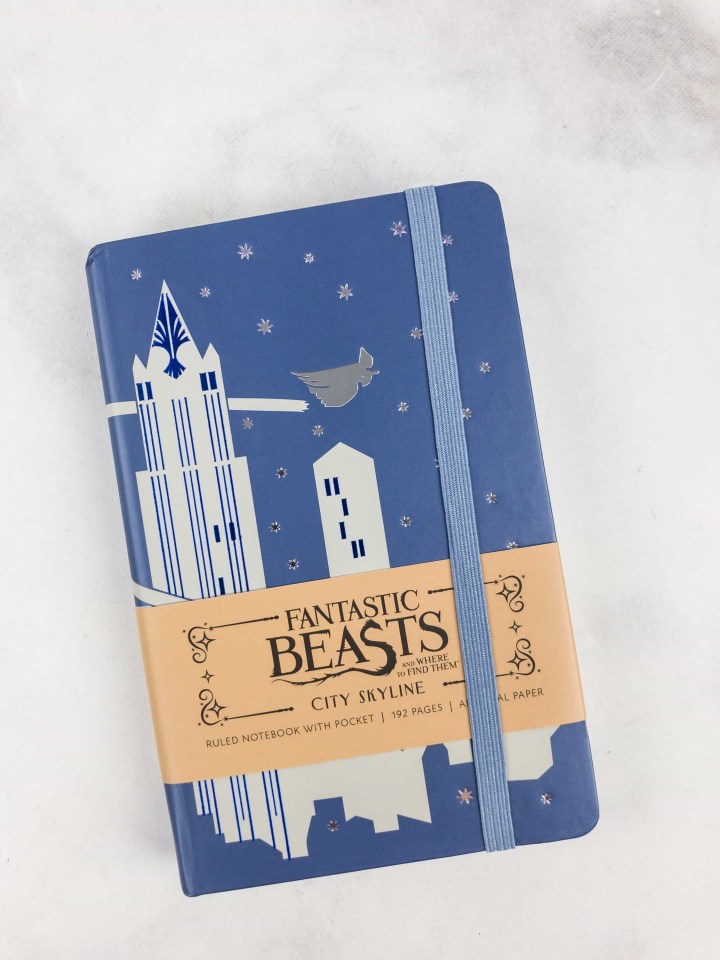 Fantastic Beasts and Where to Find Them Ruled Pocket Journal – City Skyline ($7.32) The journals subscribers received varied – all this one or the Obliviate journal.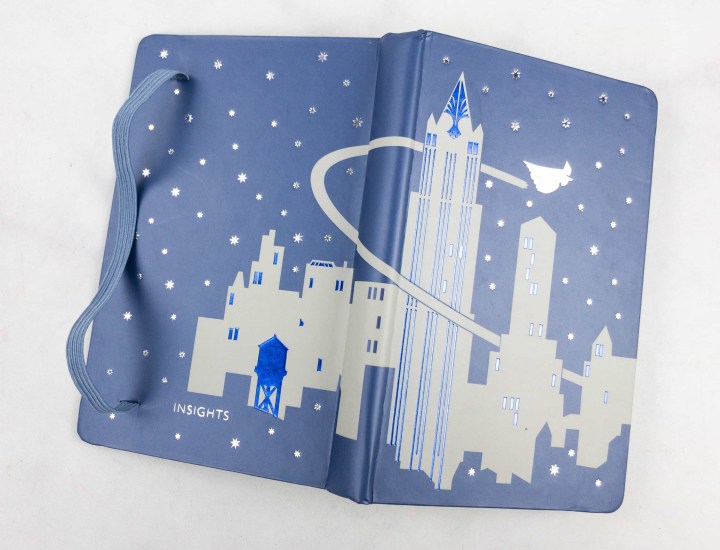 With sturdy construction and a sewn binding, this journal lies flat, and the 192 lined, acid-free pages of high-quality, heavy stock paper take both pen and pencil nicely to encourage inspiration. The journal also features a ribbon placeholder, elastic closure, and back pocket ideal for holding small photographs and sketches.
The colors are gorgeous on this one!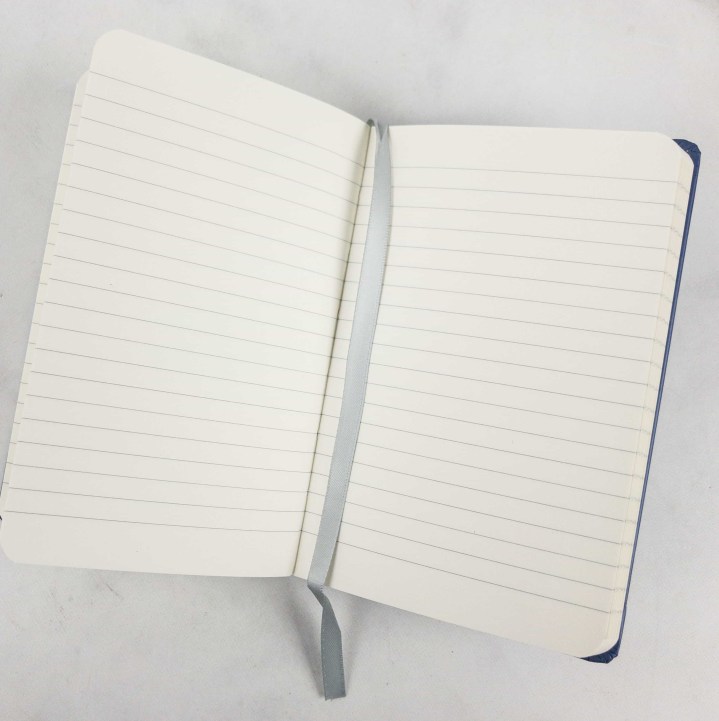 It's definitely suitable for a spellbook – or just a regular older journal for No-Maj.
Funko Pop! DC Justice League Batman Vinyl Figure ($8.29) Everyone got one of six POPs – Aquaman, Batman, Cyborg, The Flash, Wonder Woman, or (gulp) Superman.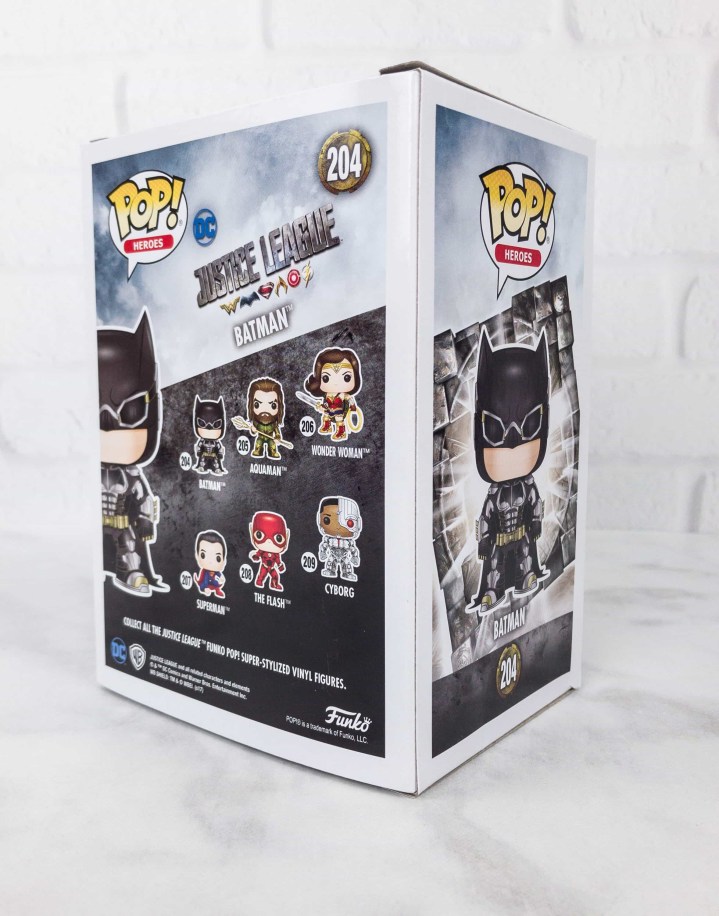 All Justice League!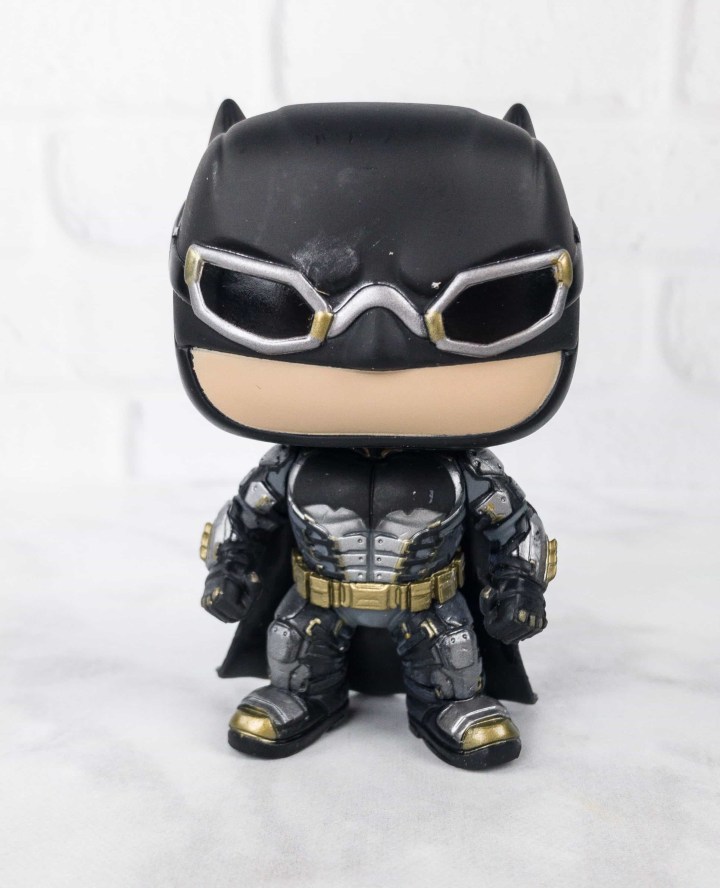 I wasn't particularly impressed with the paint job on this one.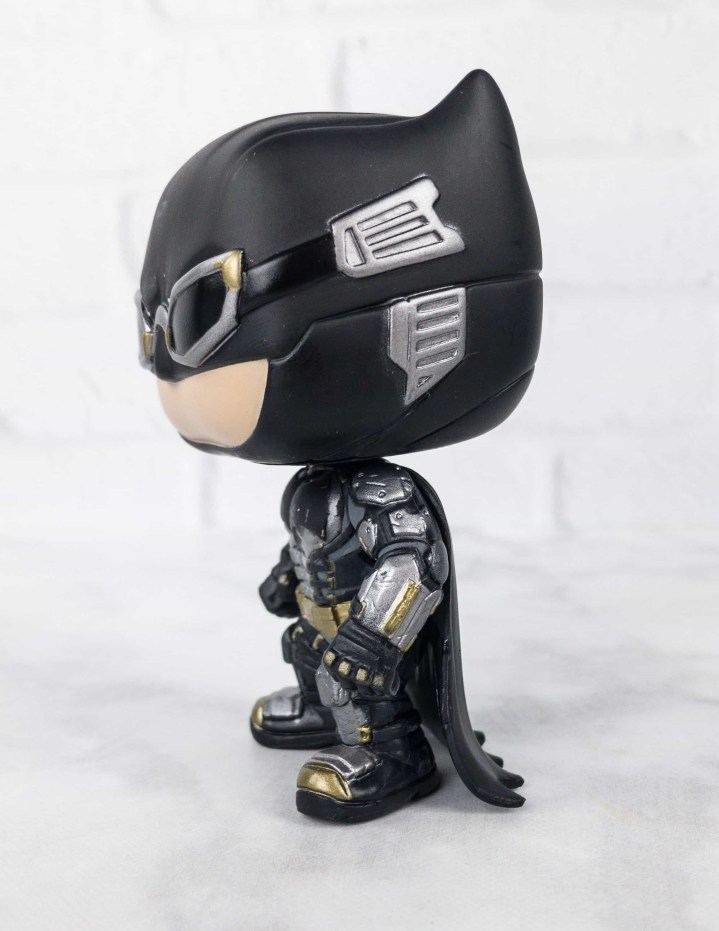 But it's a rad sculpt and my kiddo is going to love it. Look at that cape!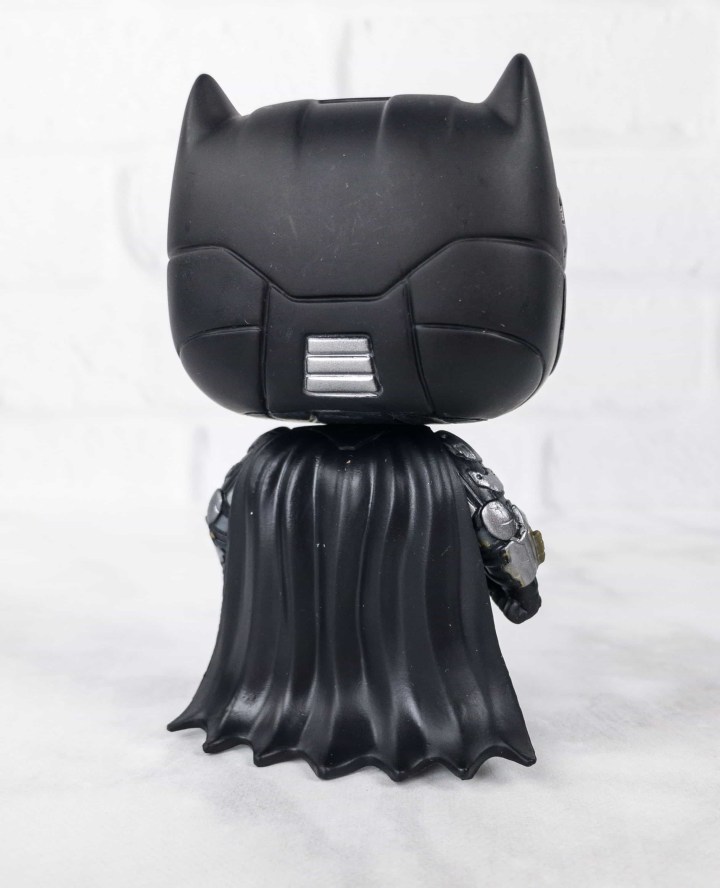 We are going to have a good time with this one!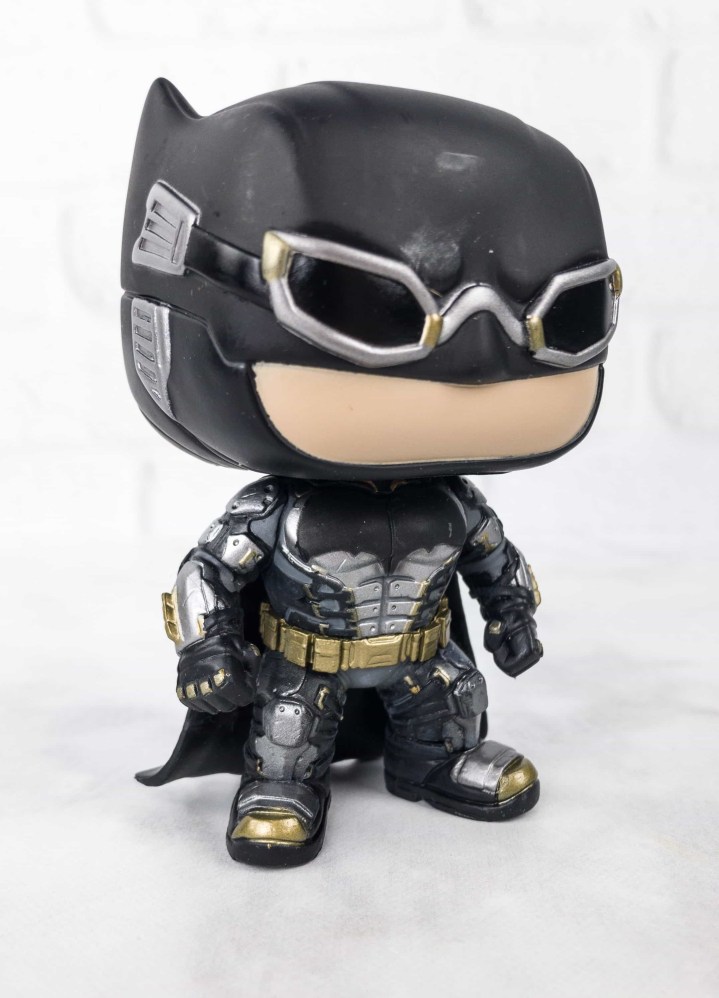 So many abs.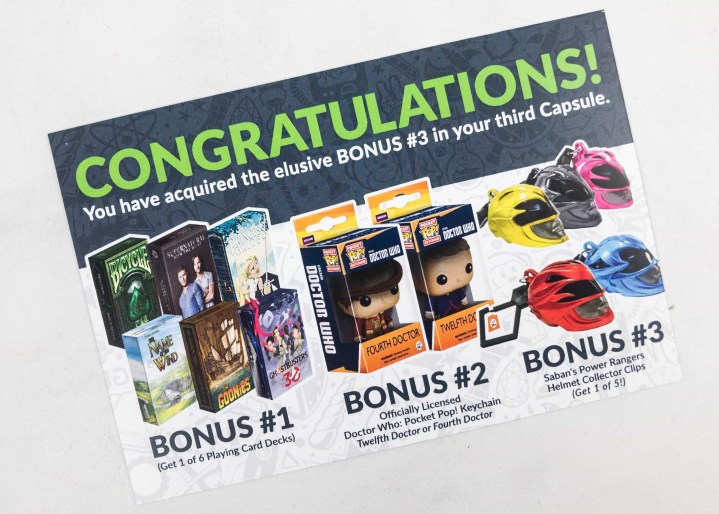 3rd Capsule BONUS! Saban's Power Rangers Helmet Collector Clips.  Those that preordered all 3 boxes received a bonus item .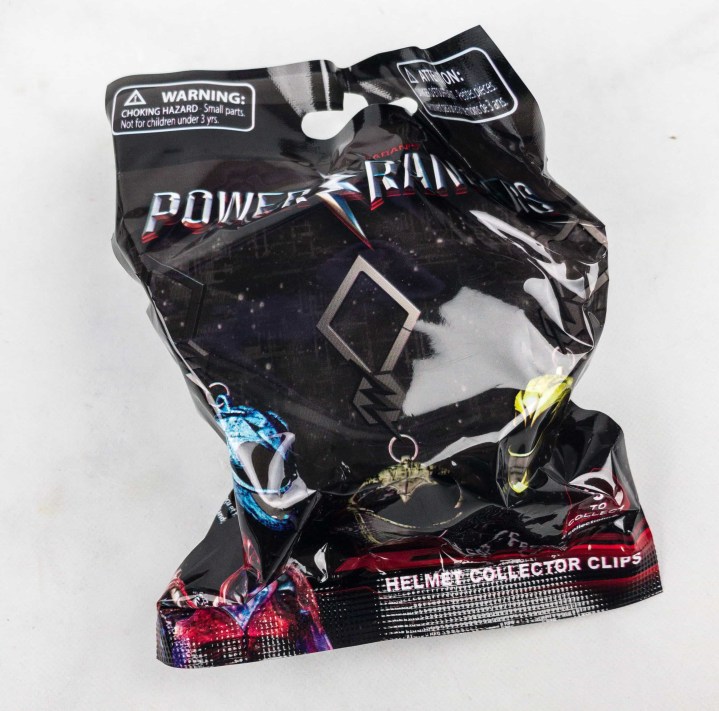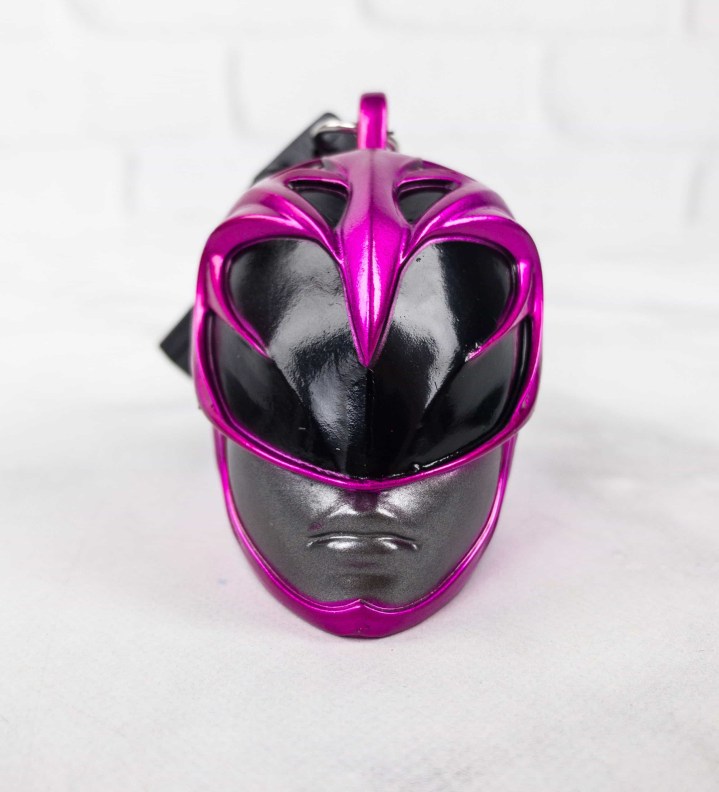 We got the pink ranger!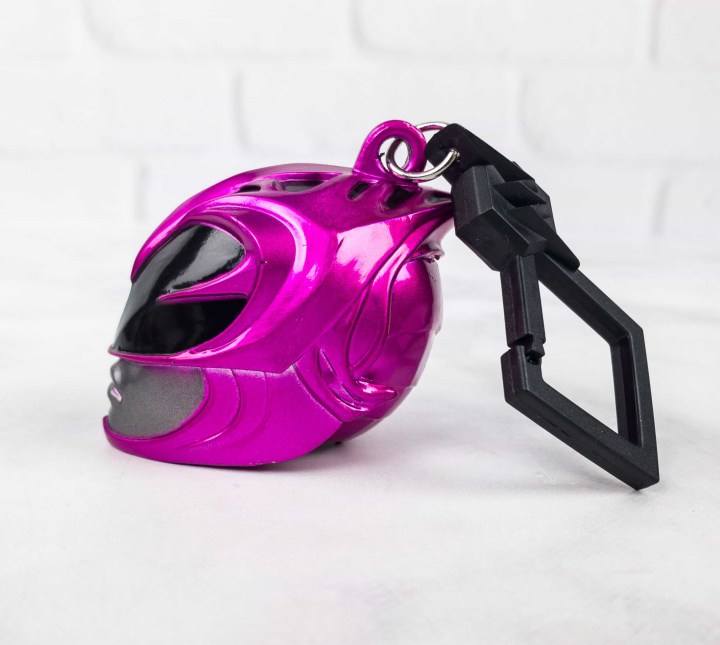 And she is SUPER pink.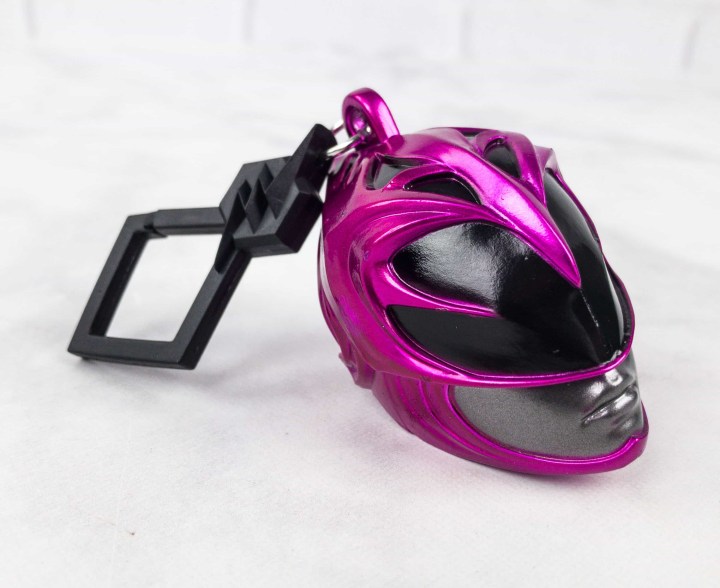 Totally rad, love her.
I still like the price point of this box without getting to the $50 price point of Loot Crate DX, but I think with Think Geek's production and merchandising power, they could've done so much more with this subscription. Think Geek is so good at creating new merch with a crazy zany style and that really didn't shine through to me in this series. If they do bring it back, I'm hoping to see fewer items like the somewhat odd pin series and more in the vein of rad tauntaun merch. They need to actually put some imagination into this if it's going to take off!
What did you think of the box?