Themepark Monthly, run by Themepark Warehouse,  offers a multitude of monthly subscription box services that feature authentic souvenirs and snacks from Walt Disney World and The Wizarding World of Harry Potter at Universal Orlando. Select the Disney Merchandise Box, Disney Pin Subscription Box, Disney Park Snack Subscription Box, Themepark Celebration, Disney Mug Subscription Box or Wizarding World of Harry Potter Wands. Further customization such as gender, age, and size of the box is available for most monthly subscription box services. It's time to bring a little magic to your door! Subscription starts at $8.95 per month.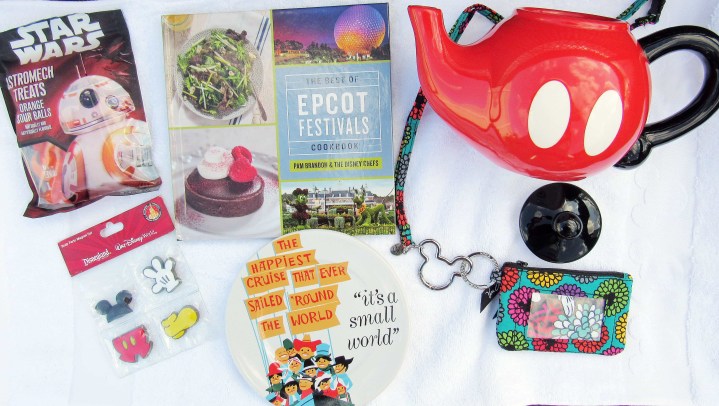 Here are the items in the August Themepark Monthly Themepark Magic Edition. This review is for the Themepark Magic Edition which offers 3-5 authentic Disney items for $49.95 plus shipping which cost me $10.71. I further customized the box by gender – female, recipient – adult, age- all ages.
Please Note: I used Disneyparks tag prices for the prices listed in the review. I linked to a couple of Disneyparks shopper services that offer the items at a premium price.
The 100% cotton DisneyParks Mickey Mouse Icon Hand Towel ($11.95) felt soft against my skin.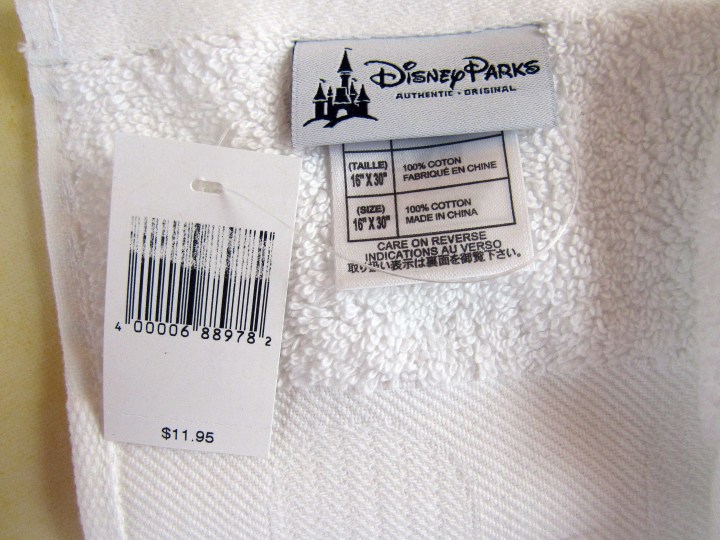 The plush towel measures 30" H x 16" W.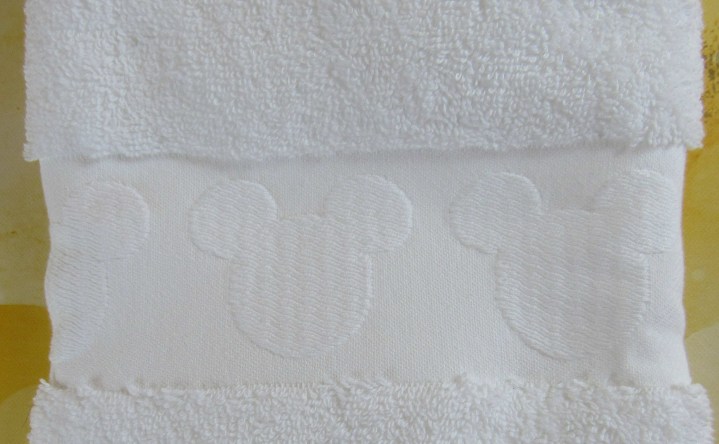 The pattern is subtle. It gives my bathroom a bit of hotel ambience.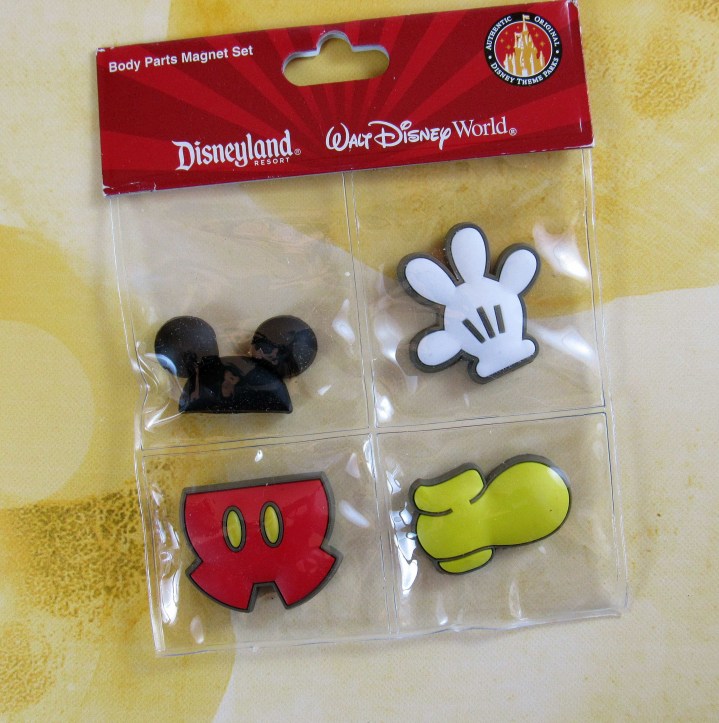 The boys have been enjoying playing with the  Disneyland/Walt Disney World Body Parts Magnet Set (Red Tag).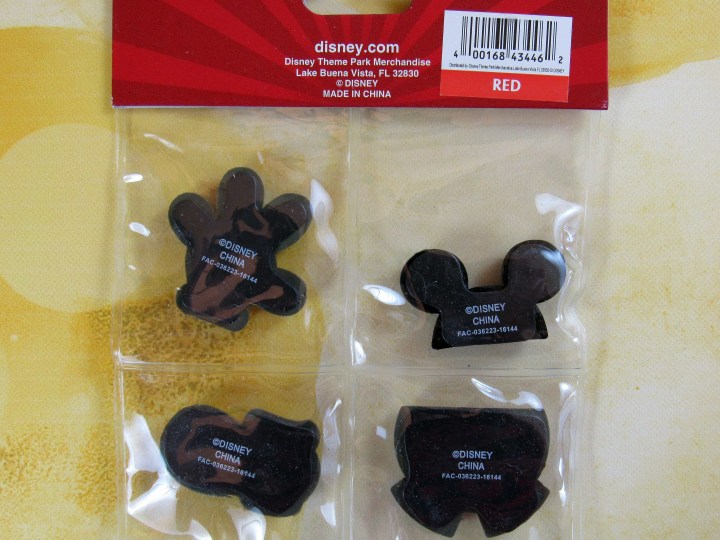 I find the quirky magnets rearranged every day.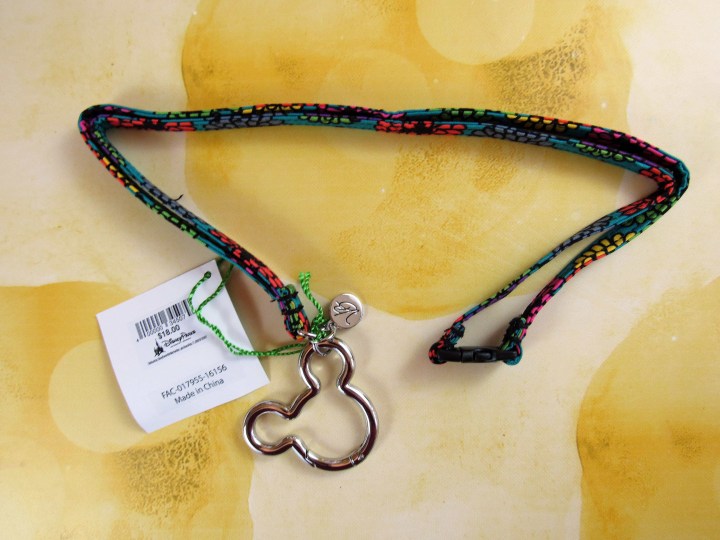 It's my first Vera Bradley Disney item! The DisneyParks Mickey's Magical Bloom Lanyard by Vera Bradley ($18.00, sale price $13.50) will be used at conferences.
It has a metal Mickey Icon keyring and a Vera Bradley charm. The cotton lanyard has a breakaway clasp.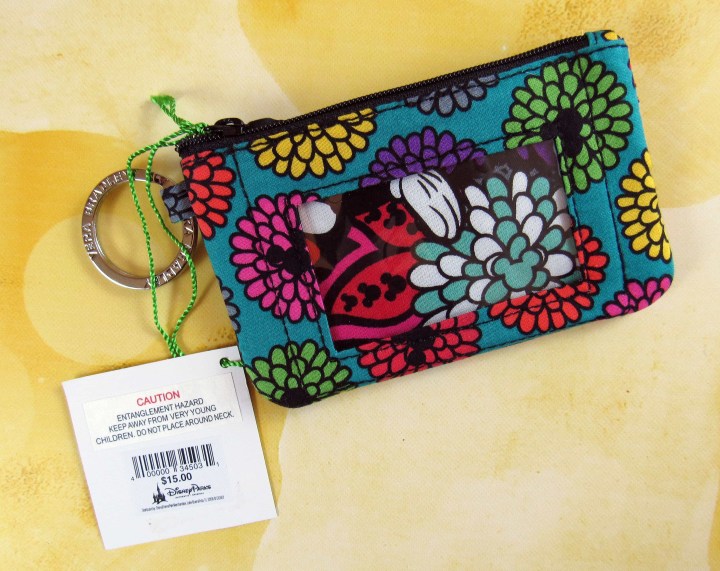 ThemePark Monthly thoughtfully included the DisneyParks Vera Bradley Magical Blooms ID Case ($15.00).  The 3" H x 5" W ID case is just the right size to hold money, credit cards, and an ID. I may not put an ID in the window because I want to see Mickey's hand.
They are my favorite items in the August box!
It's a little long on my sister and sits higher on me. It all depends on your body type. I plan to use the lanyard at conferences and keep the ID case in my purse or tote bag.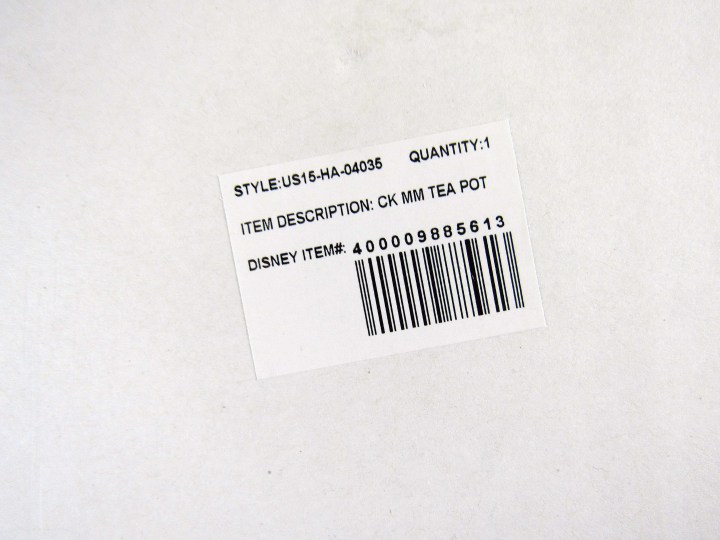 I was eager to see what was in the white box and was hoping that MM meant that I received the Minnie Mouse Teapot.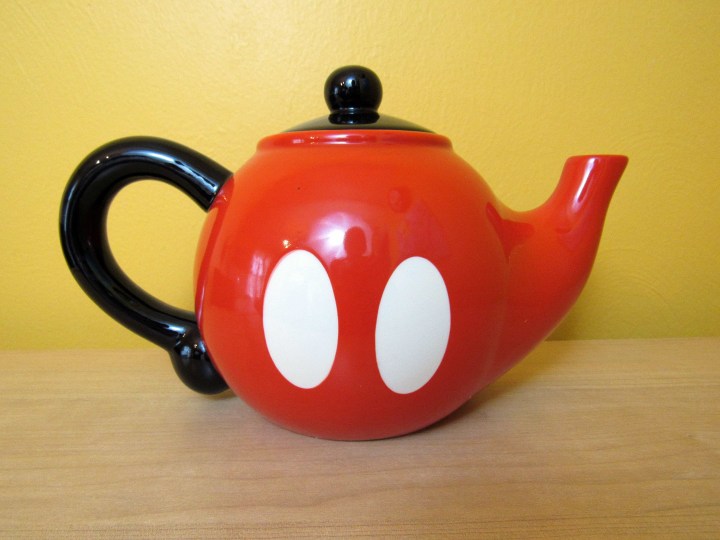 It's the DisneyParks Mickey Mouse Colorful Kitchen Teapot ($34.99).  The ceramic teapot is part of the Mickey Mouse and Friends Colorful Kitchen Collection.
The cheery red color will brighten up my kitchen throughout the fall and winter.
The DisneyParks Star Wars Astromech Treats Orange Sour Balls ( 7 oz) tasted deliciously sour to our nine-year-old.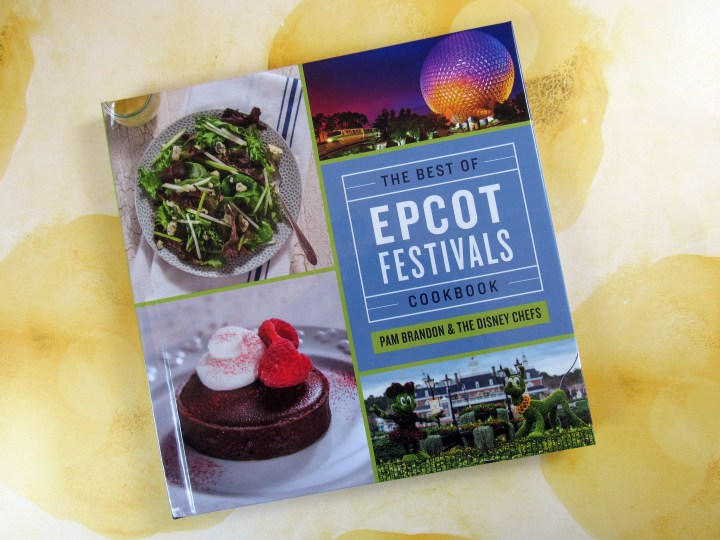 The 2016 The Best of Epcot Festivals Cookbook by Pam Brandon & The Disney Chefs ($24.95 DisneyParks Price, Amazon $19.67) has my mouth watering for Epcot World Showcase food. The book covers both the Epcot International Flower & Garden Festival and the Epcot International Food & Wine Festival.
I can't wait to go back to the France Pavilion and eat a Chocolate Macaroon Ice Cream Sandwich at L'Artisan des Glaces. It's my favorite snack at Epcot!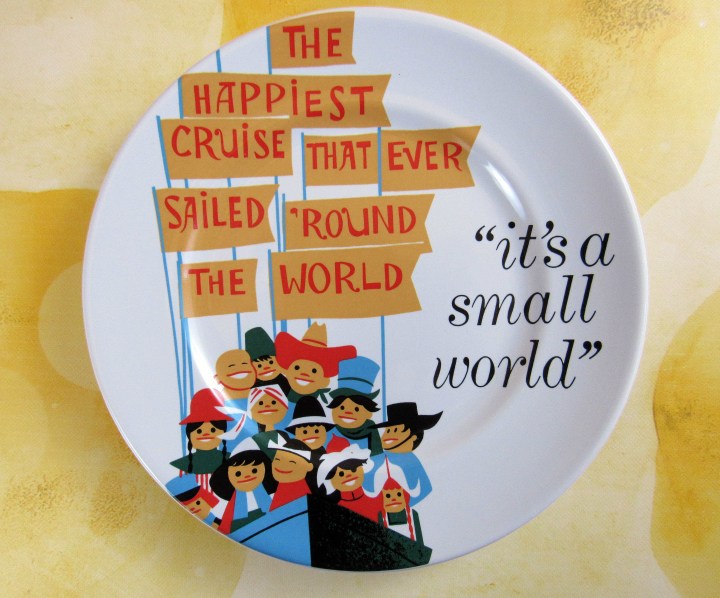 The DisneyParks It's A Small World Plate ($12.95)  is based on the vintage attraction poster. The 7″ ceramic plate thrilled my nine-year old son who loves the ride.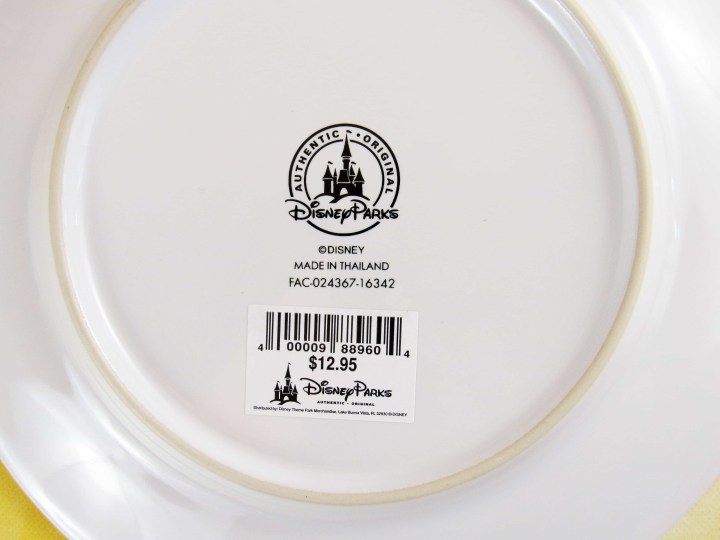 It's his new dessert plate. Now I can't get the song out of my head!
The family enjoyed the August  Themepark Monthly Magic Edition Box. We enjoyed unboxing the items and remembering our trip to Walt Disney World. We will be smiling as we use them. My favorite item is the Vera Bradley Magical Bloom Set. Themepark Monthly is a wonderful way to bring a bit of Disney happiness into your life.