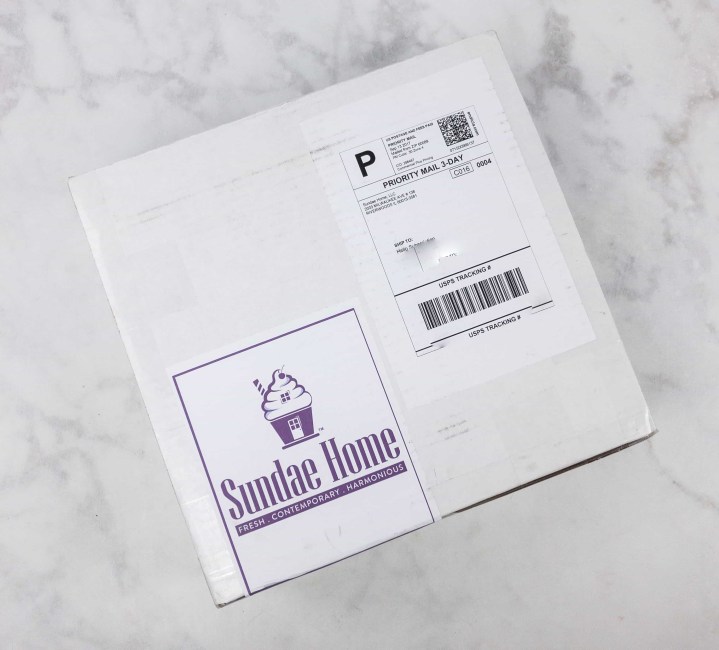 Sundae Home is a premium home decor subscription box that delivers 4-6 high quality home goods and products with over $100+ per box retail value! Get the ultimate department store and indie boutique experience packaged in a box delivered straight to your door for only $49.99 per month.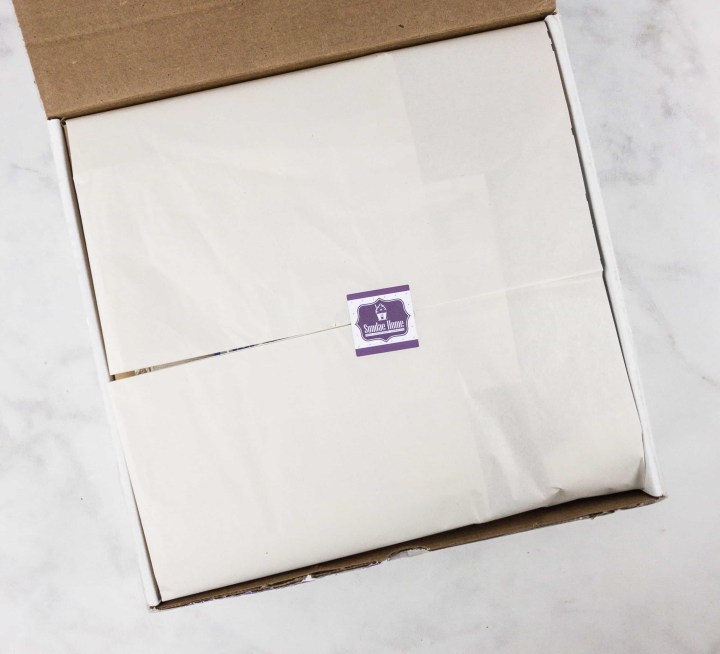 DEAL: Receive a free bonus item with any length subscription! Use coupon code HELLOBONUS.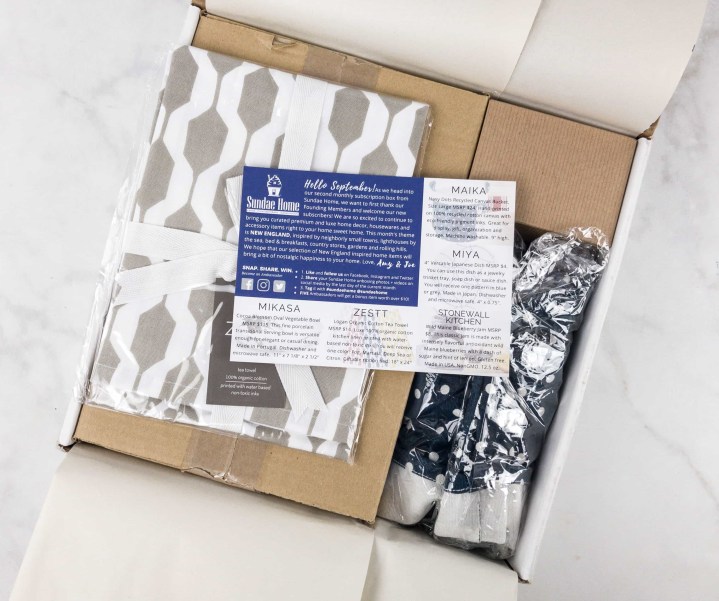 The theme this month is New England, which featured "contemporary updates to classic essentials and versatile pieces that will be truly inspirational to your home decor! From small town charm to the hustle and bustle of the city, you'll absolutely love using and displaying these accents throughout your home." The box is definitely packed! How do they get it all in?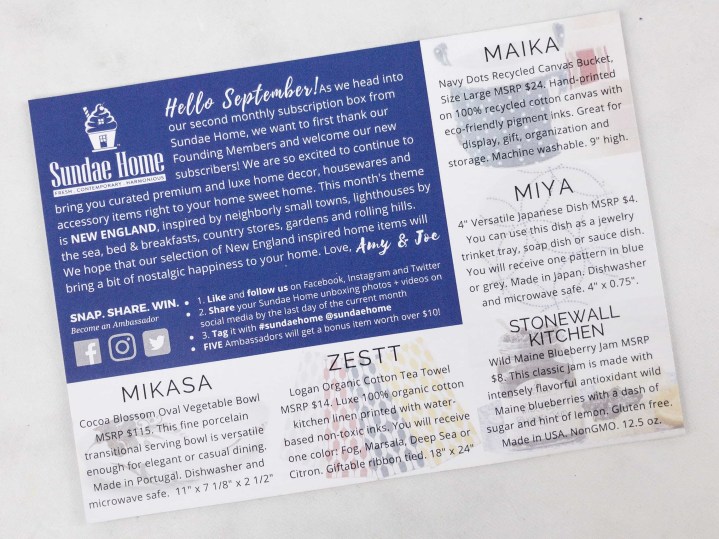 The welcome card also serves as the information sheet. You can see the list of all the home goodies included in this month's box, plus their description and retail prices.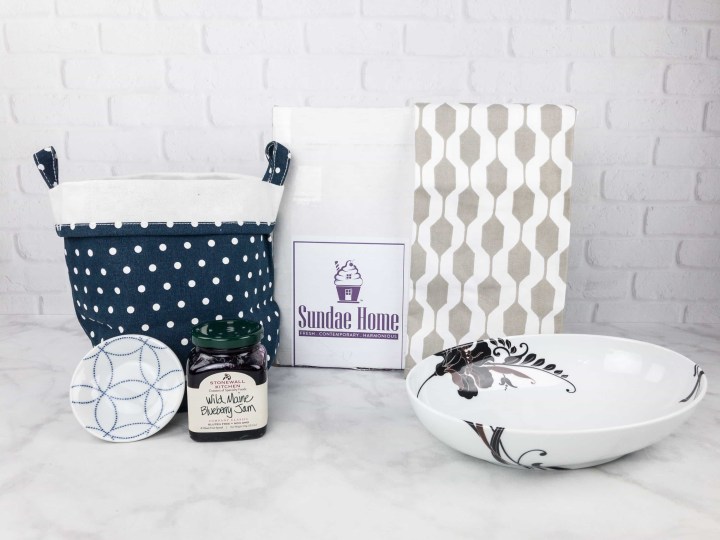 Everything in my September 2017 box!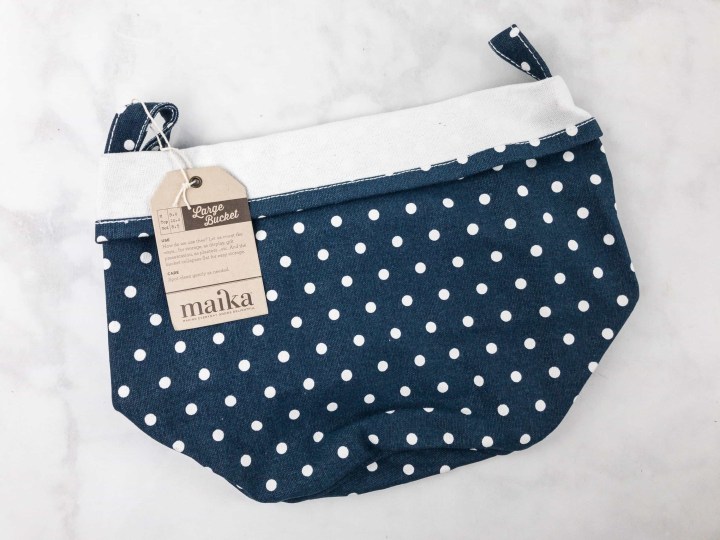 Maika Navy Dots Recycled Canvas Bucket ($24) Made with 100% recycled cotton and hand-printed using eco-friendly inks.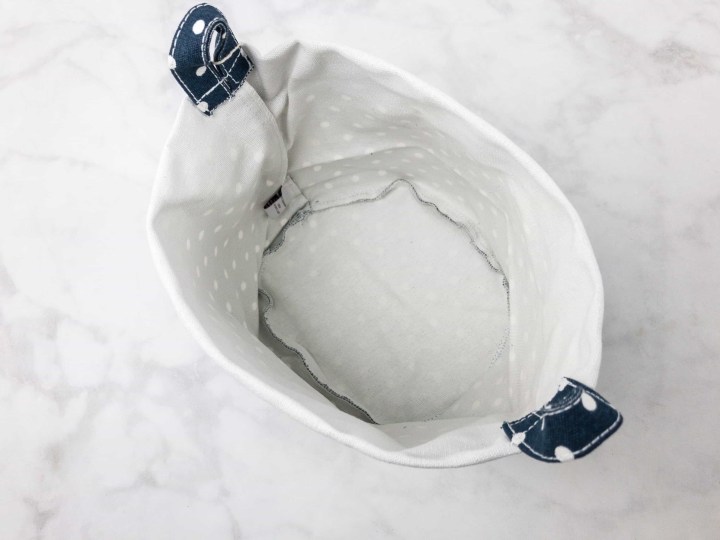 This is such a versatile item. You can fill the bucket with school supplies, snacks, or even treats for guests. Measuring 9" in height, it's also ideal for display and for gifting!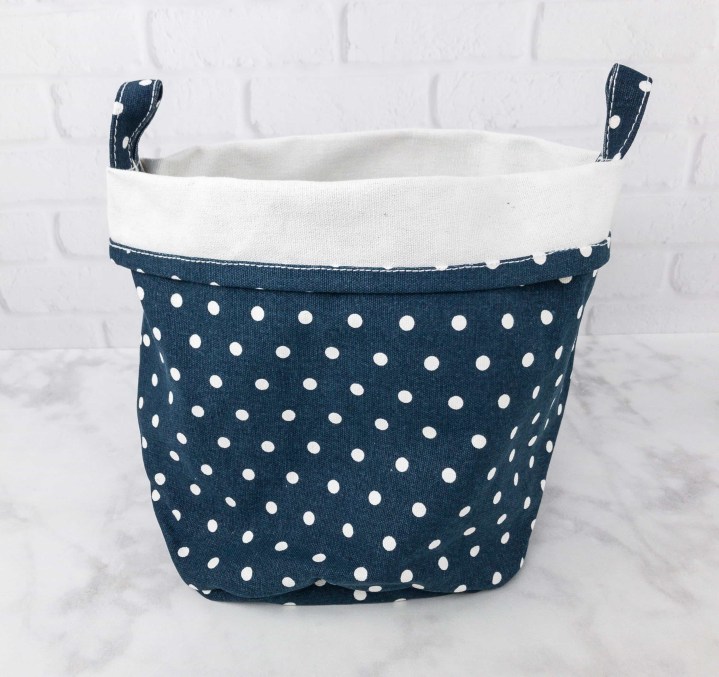 And it's machine washable! Just throw it in the washing machine when it has started to collect dust and it'll be good as new afterwards. I absolutely love this and I'm currently decided how best to use it in my kitchen. My husband is terrible at keeping everything out on the counters and it's all I can do to corral it all.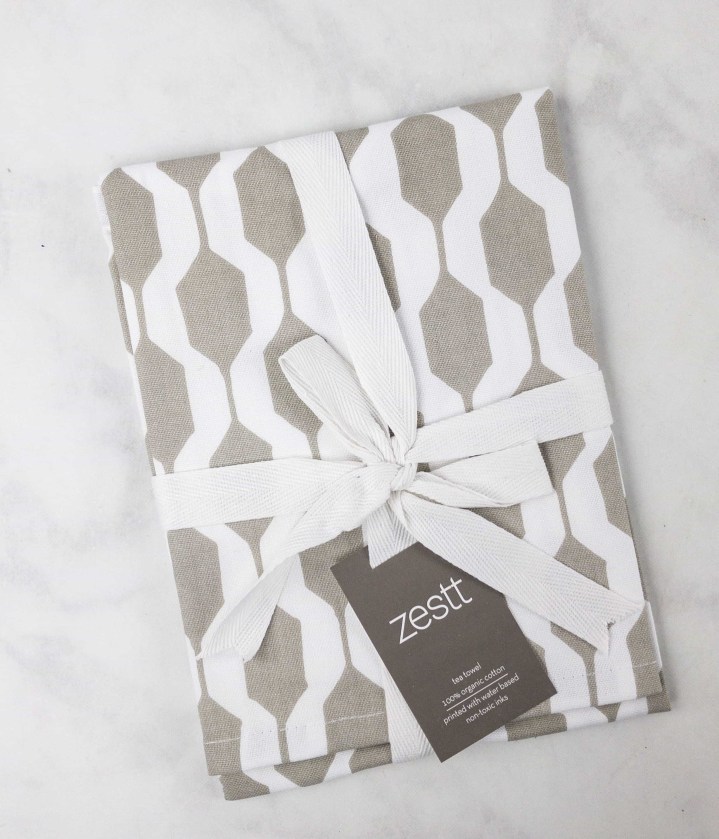 Zestt Logan Organic Cotton Tea Towel ($14) Subscribers will receive 1 out of 4 tea towel colors.
The tea towel was made with 100% organic cotton and non-toxic inks. Ours has a light greige patterned design on it.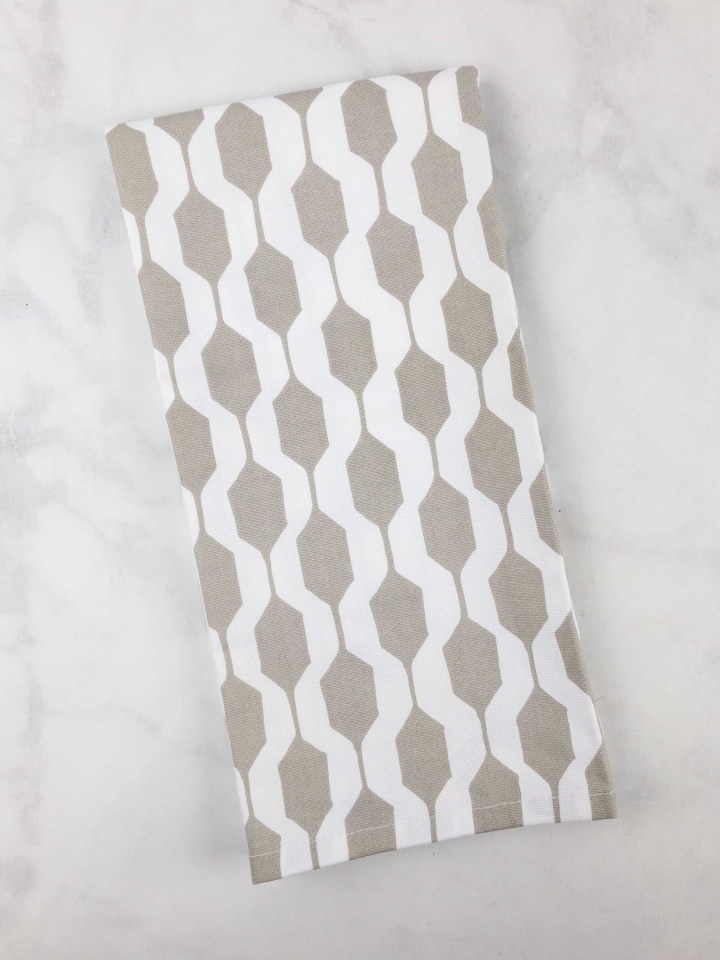 It doesn't just look soft, it feels soft too. The info tag attached the the towel had directions on soaking it for 24 hours and then washing, to increase the loft of the fibers. This really worked, so I think I'm going to use that tip on all my other new cotton towel items!
Miya SHIPPO 4″ Versatile Japanese Dish ($4) Subscribers will receive either a blue or a gray patterned dish. We got the blue one and it's the perfect tiny trinket dish! However, I'll probably stash it with my sauce dishes and use it for pot sticker and dumpling sauces. I think it's perfect for that because it's nice and shallow.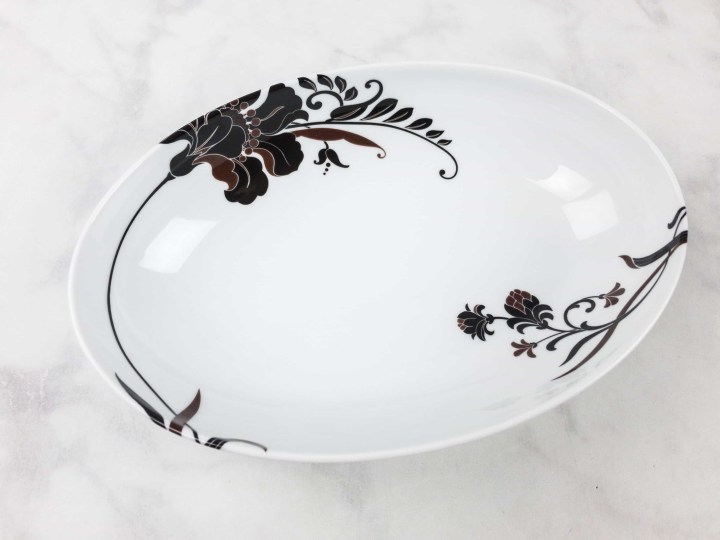 Mikasa Cocoa Oval Vegetable Bowl (MSRP $115) A luxurious porcelain serving bowl with a really high value.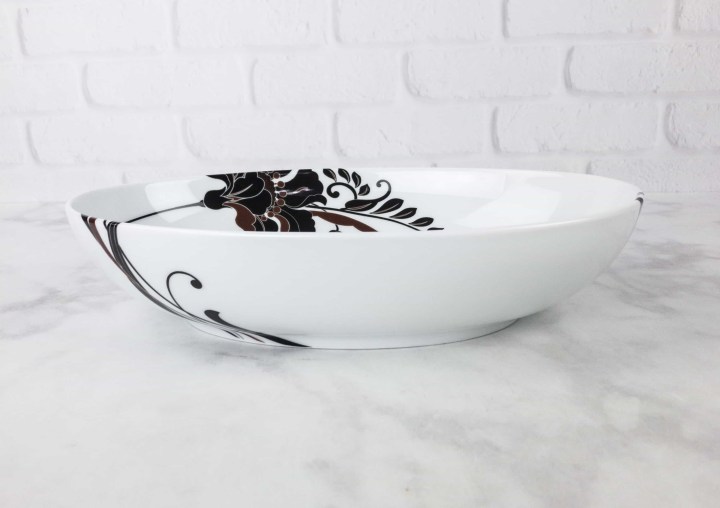 It's ideal for casual or elegant dining, but you might want to save it for special occasions instead of having it around for everyday use. Dishwasher and microwave safe! I think this bowl screams for asparagus at Thanksgiving, but since it was so affordable in the box, maybe it will see the table a lot more often (resist the urge to save everything and just use it!).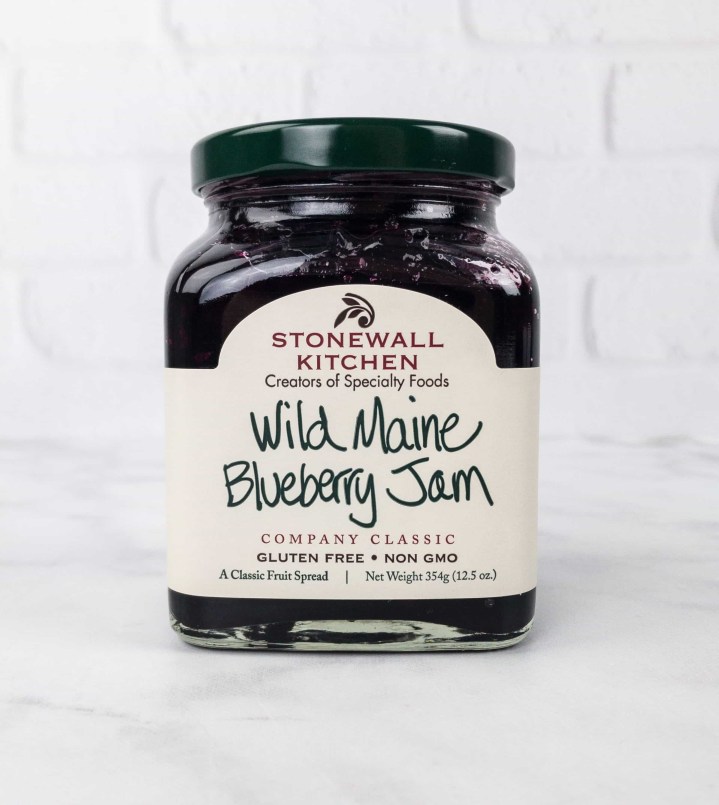 Stonewall Kitchen Wild Maine Blueberry Jam ($8) This fruit spread is perfect for bread and pancakes. Yum!
Made with wild Maine blueberries, pure cane sugar, fruit pectin, lemon juice, and citric acid.
These Maine blueberries are soft and bursting with flavor! Is it a spread? Not really – it's more like preserved whole wild blueberries.
Loving the eco-friendly items and the homewares we received in this month's Sundae Home box! The blueberry jam was a great treat too — it's nice having something to savor while enjoying the chic rustic vibe (aka that New England theme) from the other items in the box. Having lived in Massachusetts for 10 years, I loved that this was a totally fresh interpretation of what modern New England themed items are. The total value this month is about $165.