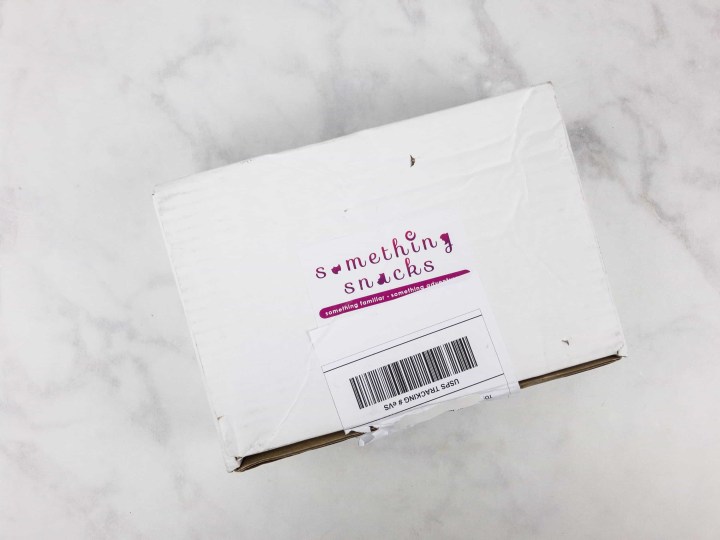 Something Snacks is a monthly subscription box that brings you snacks that are something new, adventurous and something familiar – for only $13 per month. There's always at least 1 salty, sweet, international, and health-conscious snack in every box of Something Snacks.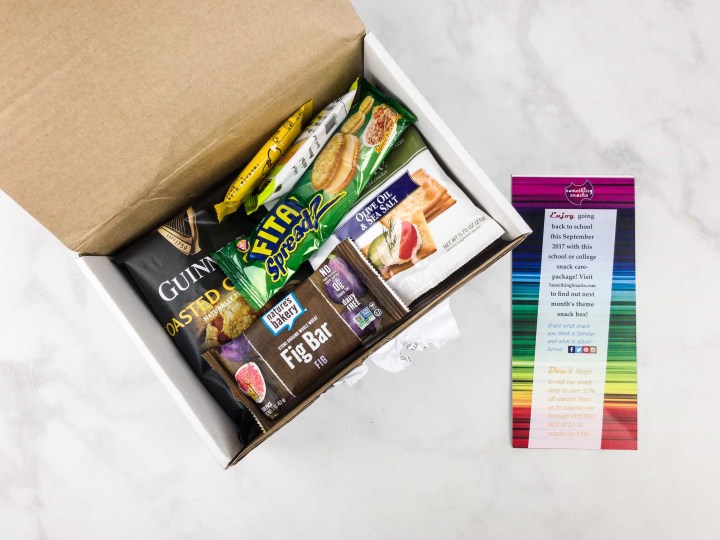 Every month has a fun theme — September is Back To School!
DEAL: Get $3 off your first box! Use coupon code TRY3NOW.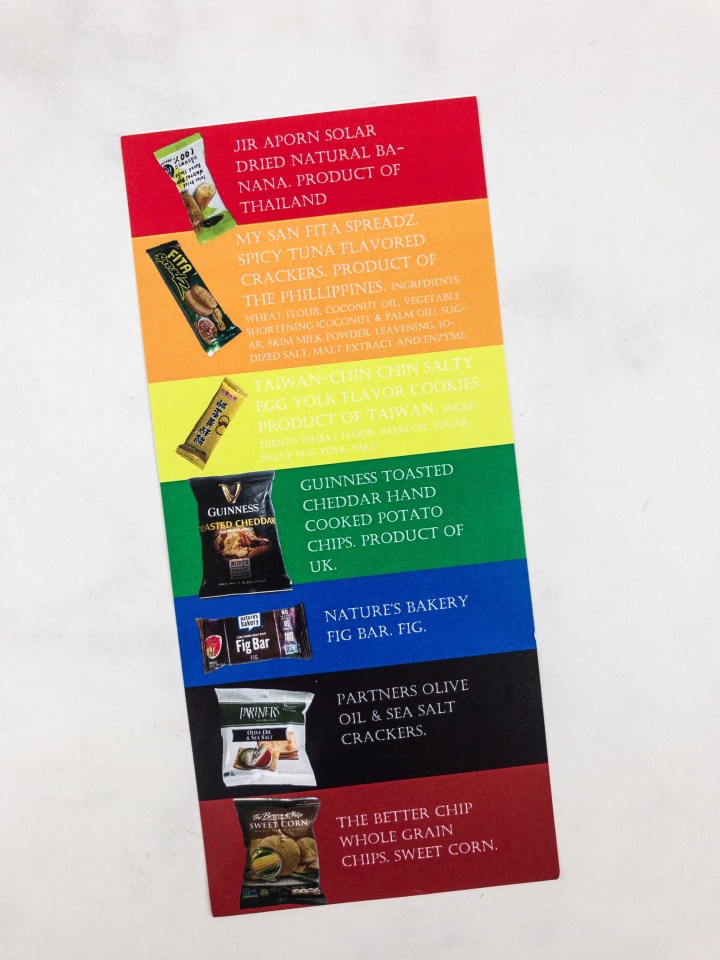 The information card lists of all the goodies. The card simply names most of the snacks and country of origin, if outside the U.S., but they added a helpful feature – a description and translation of ingredients for the items with foreign language packaging.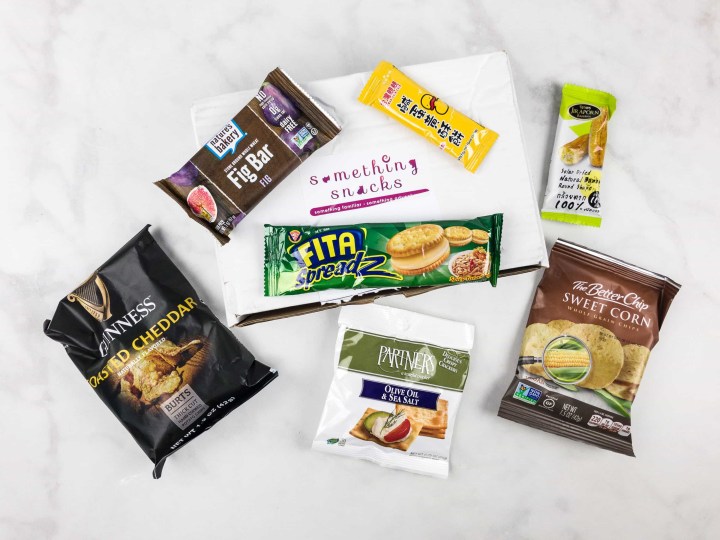 Everything in my Something Snacks September box!
Jir Aporn Solar Dried Natural Banana: I've seen banana chips, dried banana slabs, and even brown banana bites, but I've never seen this before! This is an entire banana given the shrunken head treatment via solar powered dehydrators. It has a very natural banana flavor, as could be expected, but it isn't very sweet, since it is purely dried banana. It is also surprisingly soft.
Taiwan-Chin Chin Salty Egg Yolk Flavor Cookies: The description is very accurate – these have a very prominent egg yolk flavor. It is rich and nice, but much more intense than typical with Western egg-based cookies, probably in part because of the salt. The texture is similar to Taiwanese vegetable crackers — they are to ordinary crackers what a graham cracker crust is to ordinary pie crust — crumblier, greasier, and with a more whole-grain type flavor.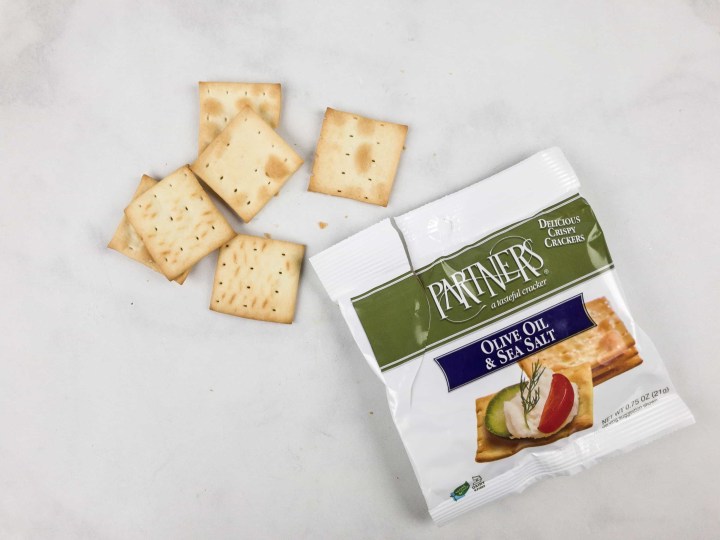 Partners Olive Oil & Sea Salt Crackers: These are very lightly-flavored crackers.They have a very clean taste and light, dry texture — they aren't drenched in oil, and the salting is very restrained.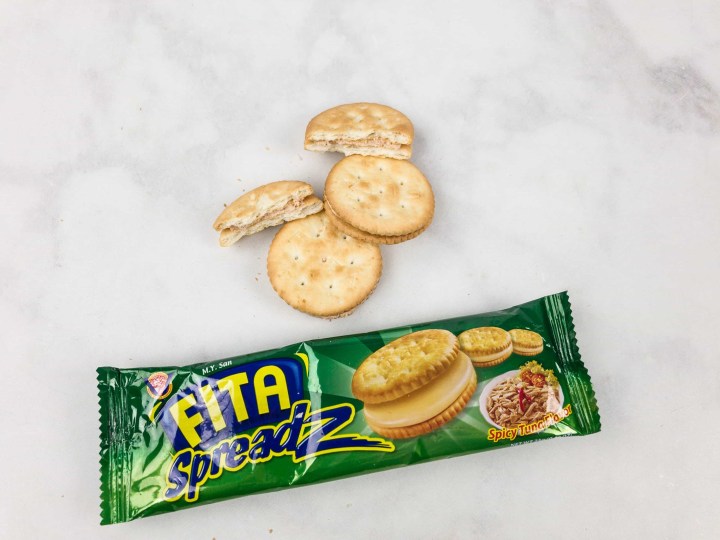 M.Y. San Fita Spreadz Spicy Tuna Flavored Crackers: Brandy loved these! They are crackers very similar to a Ritz, but perhaps a bit less buttery, filled with a slightly spicy tuna-flavored spread.
The filling looks much different than on the wrapper. There, it looks like a slice of cheese — the actual spread looks more like deviled ham.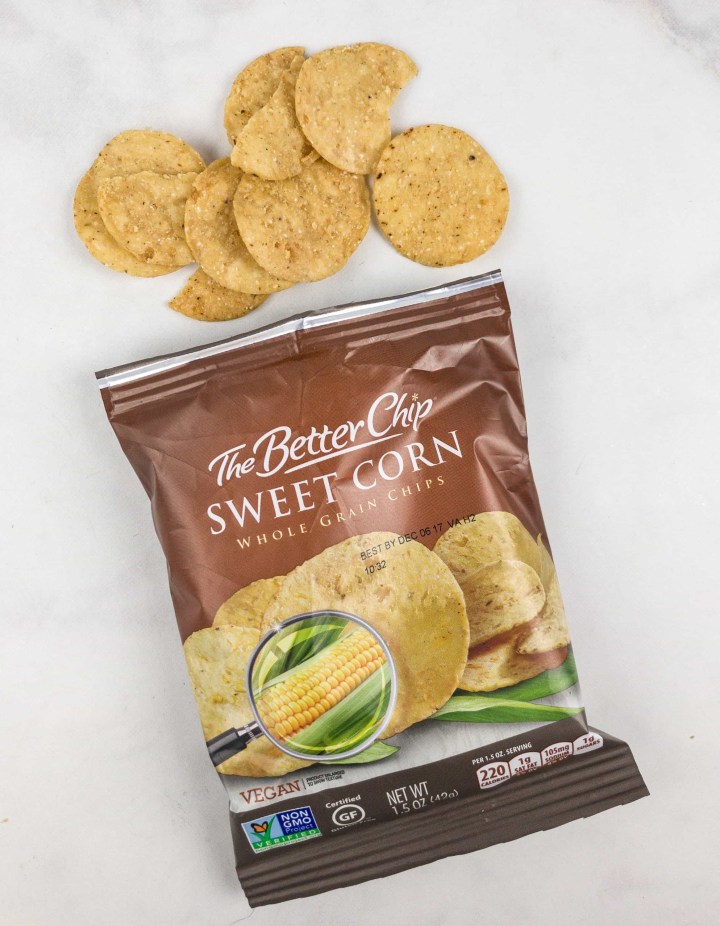 The Better Grain Sweet Corn Whole Grain Chips: These lovely chips are made with just whole grain mass, whole corn kernels, some oil, and salt. You can see the light spots from the whole kernels right on the chip! They are nice and crisp, and they have a rather non-bubbly texture like you see with restaurant or homemade fresh chips (versus bubbly industrial corn chips).
Guinness Toasted Cheddar Hand Cooked Potato Chips: These take the Guinness-infused potato chip one step further, with a dose of Cheddar flavor. Made in the UK, these are obviously intended for export, as they are called chips, not crisps. The cheddar flavor is rather light, as the Guinness is very potent and dominates the flavor. A bit peculiar, but very tasty, as the dark malt adds a pleasant smoky sweetness.
The texture is fabulous! They aren't quite kettle-chip crisp, but they have a delightful crunch.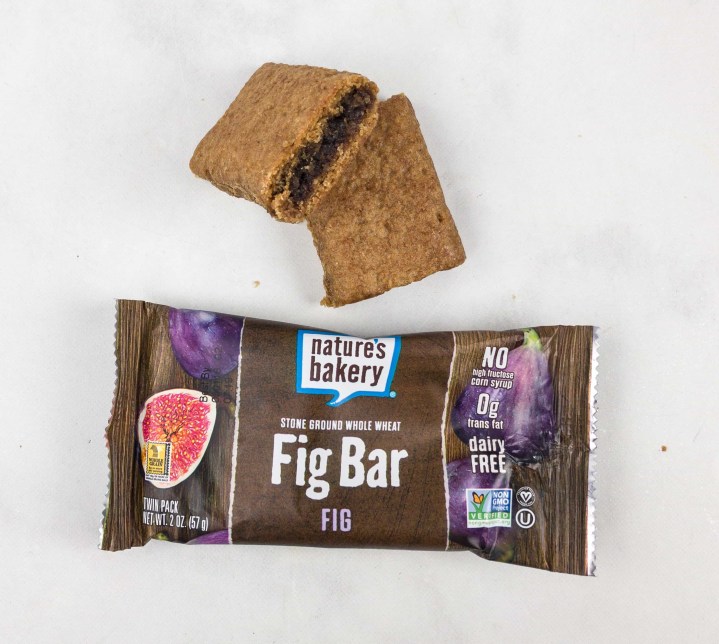 Nature's Bakery Fig Bar: These are a wonderful treat. Each pack has two bars that look like Fig Newtons on steroids. They are fairly sweet, but the whole wheat exterior helps balance the flavor with an earthy goodness. The inside has a wonderful consistency, like jam cooked atop a cookie.
Something Snacks delivers on their curation promise, and we thought the box as a whole was tasty and fun. I love that they managed to deliver something I've never seen before in the whole dried banana (and I've seen A LOT of international snack boxes)! This is a great little sampler that really delivers some fun snacks outside of the everyday.
What did you think of Something Snacks?