Rare Beer Club by The Microbrewed Beer of the Month Club is a limited-release beer subscription. Each box comes with a total of 4 bottles (750 ml each), from two different breweries. Selections include styles, often ideal for cellaring, like Farmhouse Ales, Russian Imperial Stouts, Belgian Abbey Ales, varied Imperial and Grand Cru offerings, oak and other cask-aged ales, and much more.
The box comes with a detailed information sheet that features the history of each brewery behind the month's beer selections. This month's featured brewers are Marshall, Minnesota's Brau Brother's Brewing Company  and Eugene, Oregon's Alesong Brewing & Blending.
It also provides a thorough description of each beer, including notes on its characteristics and proper serving temp and vessel. Pairings are suggested, as well as notes on aging potential and expected changes are included, too, since the Club chooses beers that are generally good for cellaring.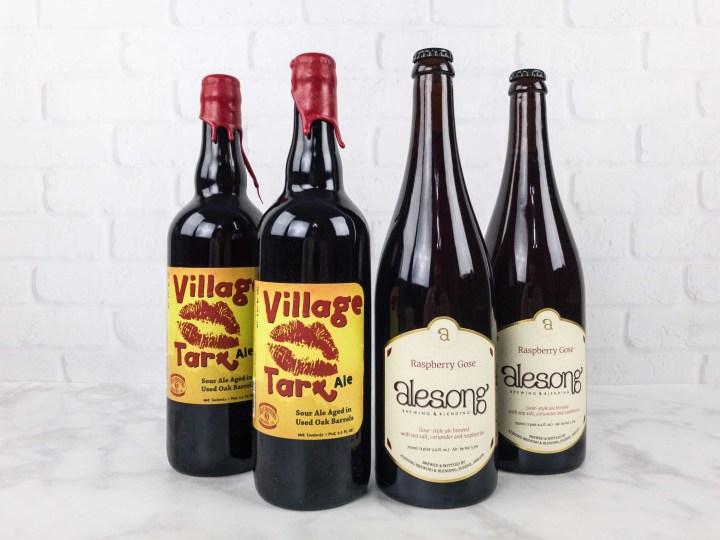 Everything in my September 2017 Rare Beer Club box!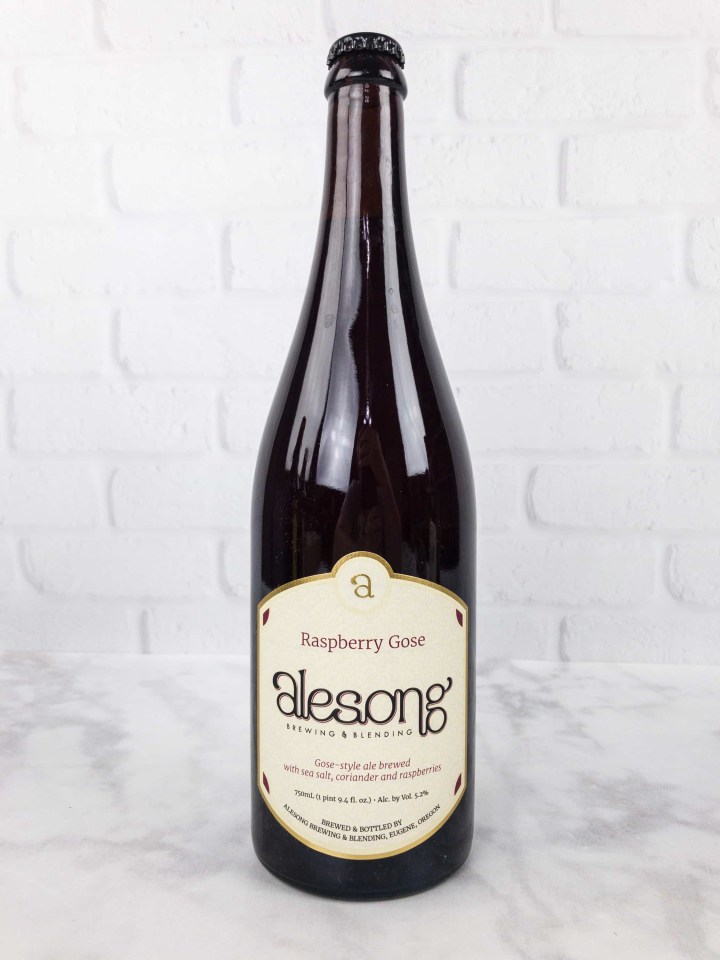 Alesong Brewing & Blending Raspberry Gose: Alesong Raspberry Gose is handcrafted ale that is heavy on the fruit. A full pound of raspberries is used per gallon of beer, contributing immensely to the flavor profile.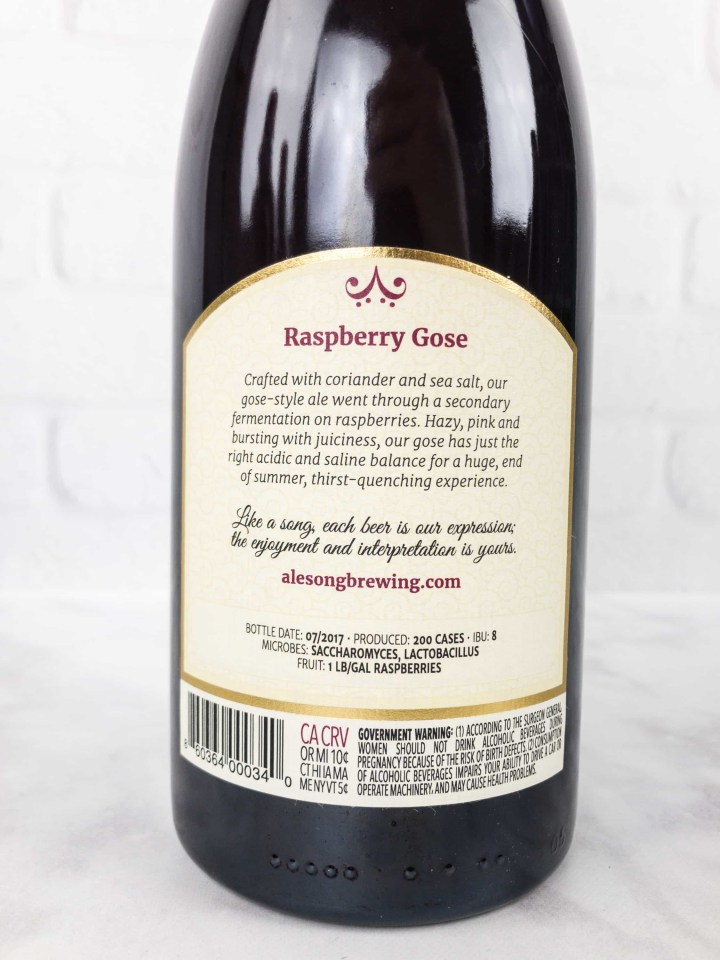 The Raspberry Gose is made with coriander and sea salt and underwent a second fermentation on raspberries. This particular recipe may not appear again, as the brewing team at Alesong prefers to constantly experiment with new offerings and has no flagship brew or standard menu.
The salt isn't heavy enough to be a major player, but it does shape the sharpness of the other flavors. The coriander is noticeable upon the first sip, but it retreats a bit, offering just a hint of spice beneath the big fruit flavors. The combination of sour ale and raspberries comes across as slightly cranberry, but it broadens to a more familiar raspberry tone as the beer warms. The tartness of the beer is mild and complements the fruit-forward nature of the offering. The acidity of the brewing process melds seamlessly with the natural tart of the raspberry, with the final product having a very sangria spritzer quality to it. It is very delicious and doesn't exhibit any funk — it is an excellent introduction to sour beers, as it leans heavily on a recognizable and palatable fruit note.
The head is fine and plentiful, leaping to the top of the glass upon pouring. it settles quickly, leaving a nice ring.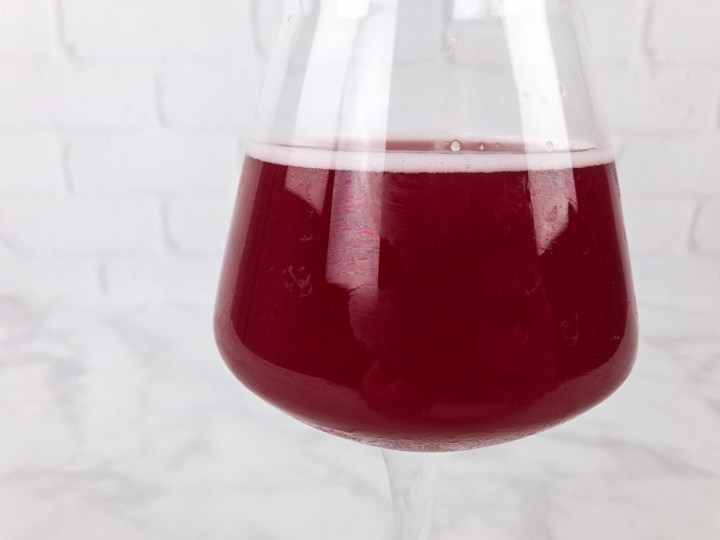 The influence of the raspberries can be seen clearly in the deep and lovely color. The beer doesn't appear particularly cloudy, but it is completely opaque when poured with any volume.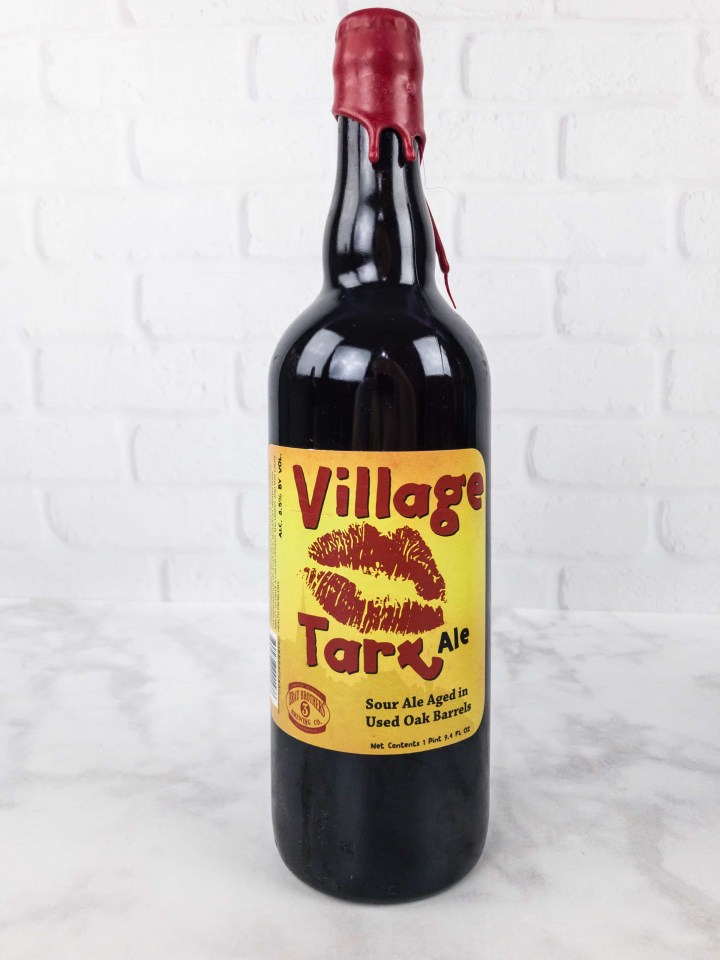 Brau Brothers Brewing Company Village Tart: This blonde ale is fermented in oak whiskey barrels, imparting a bit of wood, spice, and depth. The underlying ale shows its character more as it warms, with notes of pear and lemon arising.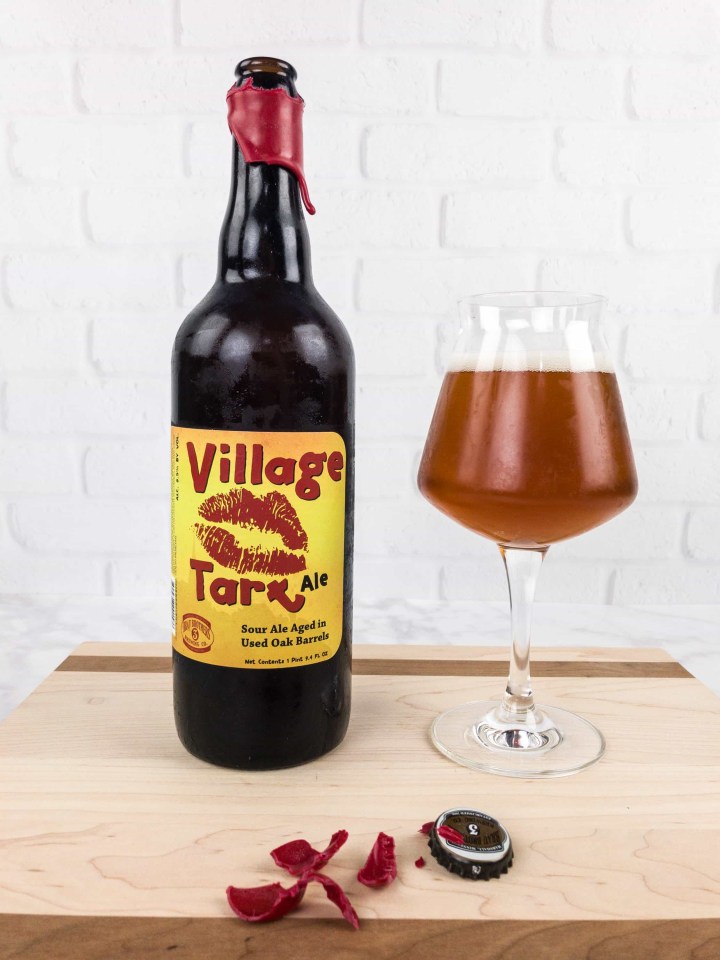 The dominant character, as seen in the rich coloration, is the complexity absorbed from the barrel aging. you don't get the oaky dryness of some barreled wines, but you get all the other wonderful qualities of a whiskey, in varying proportion. A hint of nutty and woody notes, a bit of char, and some lovely vanilla and almond notes come across on the nose as well as the palate.
The color is a beautiful deep copper, with some unctuous cloudiness. The head is light and large-bubbled, with an initial ferocity that quickly fades.
I really enjoyed these sours! I was a little surprised to see selections that were so barrel-influenced and heavily-fruited, as they seemed at first impression to be flavoring gimmicks you'd see in common microbrews, not rare classics. The execution, however, was exquisite, and the beers felt like well-conceived wholes. Very enjoyable, with plenty of complexity to pick apart as you drink. I love that you can order more of your favorites – it'd be sad to fall in love with a rare beer and not be able to get more – they also cellar well, so they are great selections to keep around for special occasions.
Visit Microbrewed Beer of the Month Rare Beer Club to subscribe or find out more!