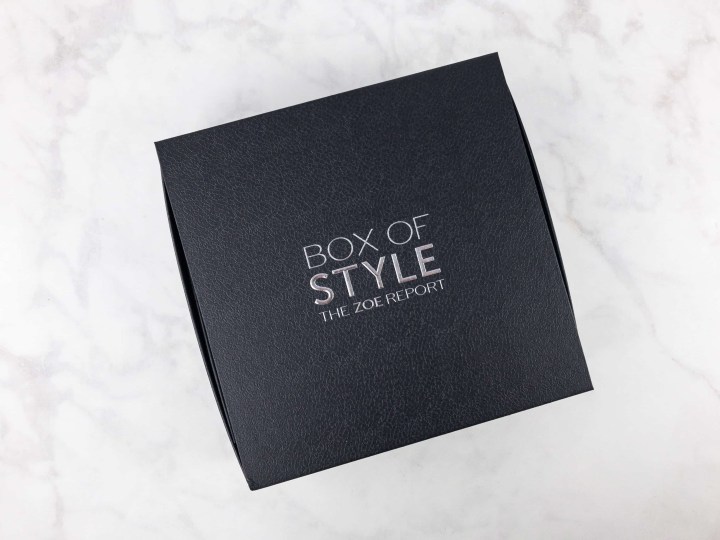 Box of Style by Rachel Zoe is a fashion, beauty, and lifestyle quarterly subscription box from Rachel Zoe.
Every box is like a limited edition box, with a focus on fashion and style.
DEAL: Save $10 on the fall box with coupon code WINTER2510 or use BOS20 for $20 off an Annual subscription.
Each box comes with this mini mag.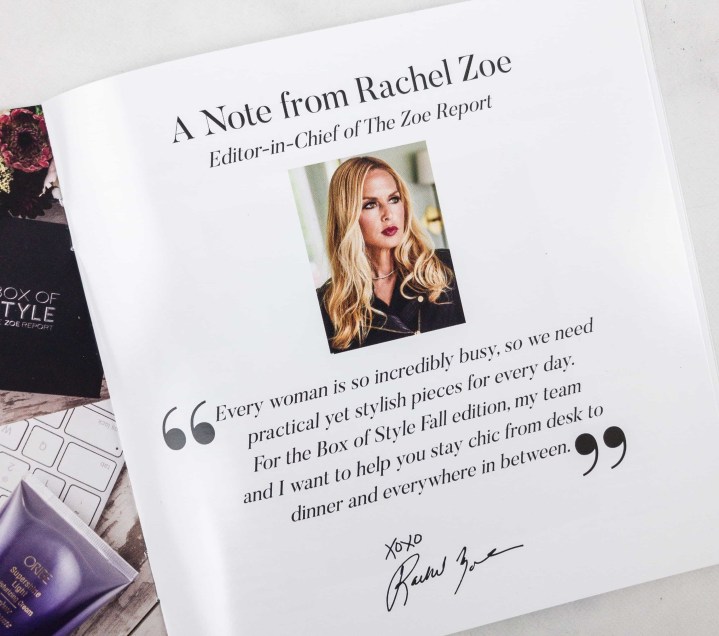 A note from Rachel Zoe
Every woman is so incredibly busy, so we need practical yet stylish pieces for every day.  For the Box of Style Fall edition, my team and I want to help you stay chic from desk to dinner and everywhere in between.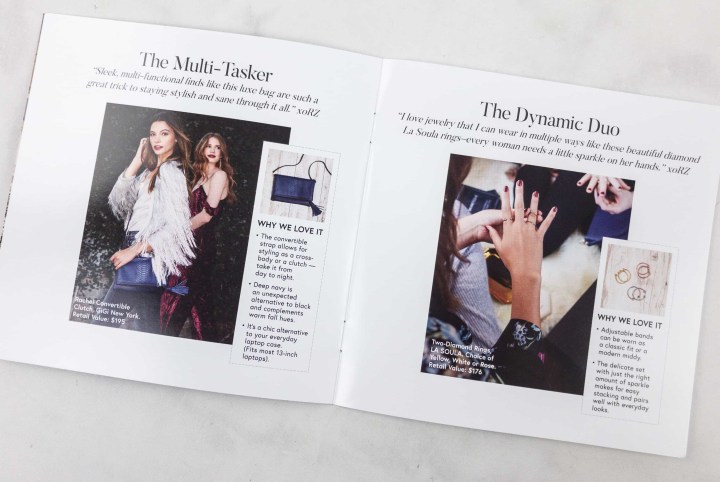 The mini-mag also comes with the item list plus a short description of each item as well as styling tips!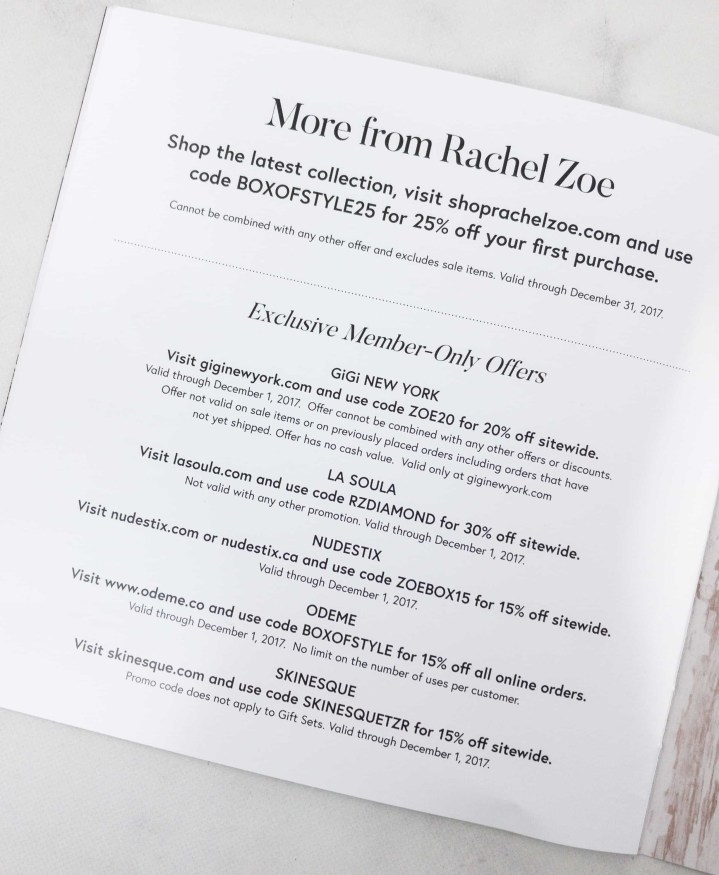 It also contains coupon codes for each brand and a coupon for 25% off RachelZoe.com!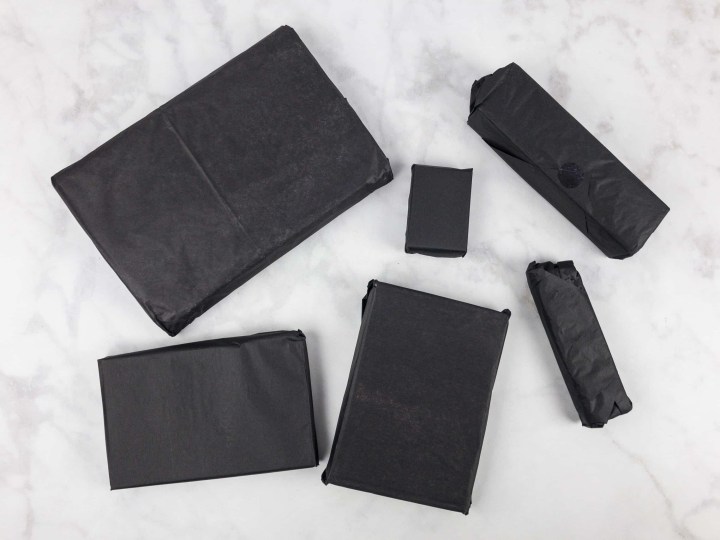 Everything is individually wrapped. It is so fun to open and so pretty!
And here's everything in the box!
Nudestix Pulse Gel Color Lip + Cheek Balm ($24) A multi-purpose and travel-friendly colored balm!
"I'm always drawn to beauty products that are buildable – going from day to night is key for any woman on the move." Gotta agree with RZ on this one!
It came with a detailed description sheet which also includes tips when applying the balm on the lips and cheeks. This product is free of gluten and preservatives, as well as animal derived ingredients.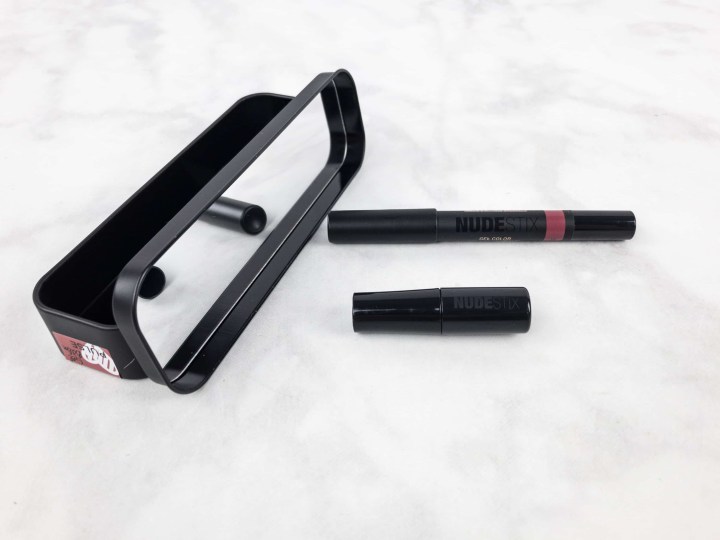 Tadaaah! The case is sleek and functional, which features a built-in mirror and a sharpener. It makes on-the-go application a whole lot easier.
Now, onto the balm itself… We received it in "Pulse," a glossy rose color with a plum undertone. It's creamy and moisturizing, plus long wearing too!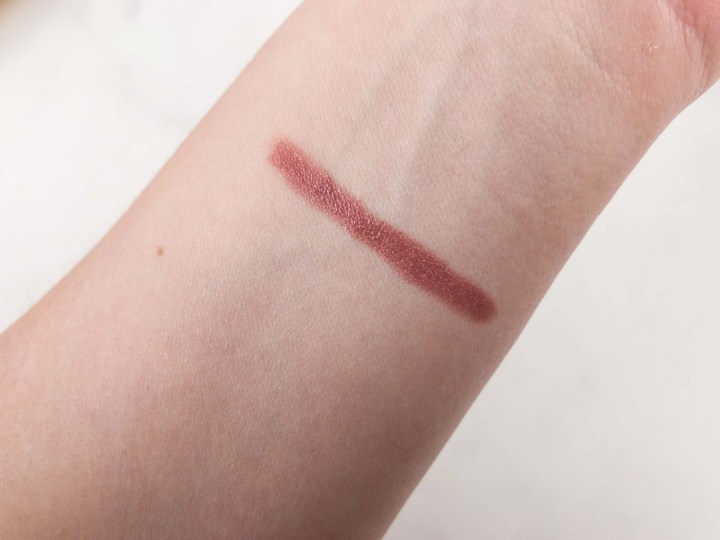 The color was soft and pretty, just the right flush for the lips and cheeks this fall! It's shiny but not super glossy or sticky – just a nice sheen, making it dual purpose for lip & cheek.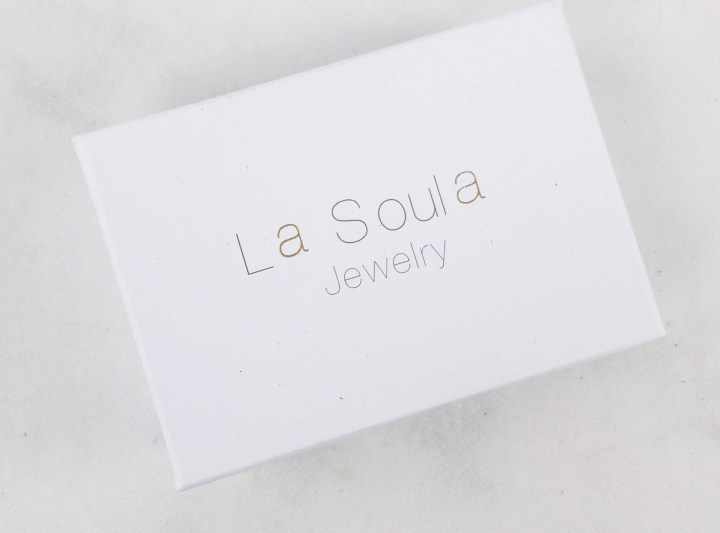 La Soula Two Diamond Ring Set ($176) This ring set can be worn as a classic fit or a modern middy.
It arrived well-protected inside a white pouch. The rings themselves are 14k gold plated – rose, yellow, or white.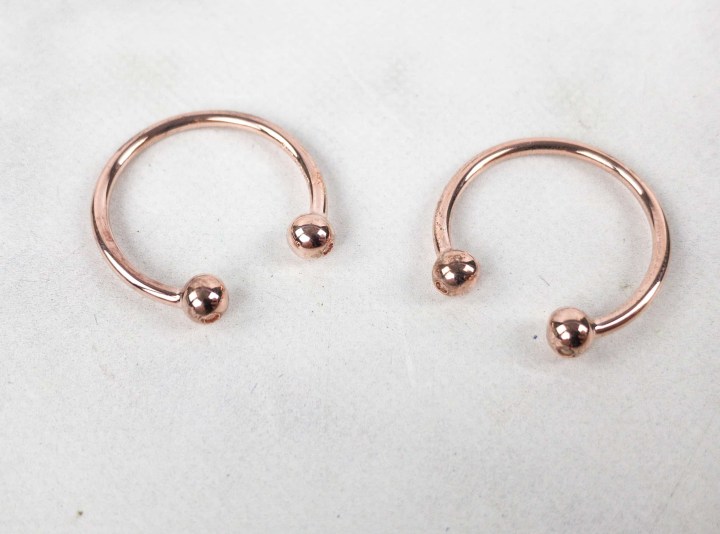 It's simple but stylish enough to match with everyday looks. They come sized to fit a size 6 but are fairly easily adjustable and ideal for stacking too! They have diamonds embedded in the front, but even after trying them on (they don't look great on my stubby paws) I didn't notice them until looking at this photo. Mine already look a bit tarnished and all we did was pull them out of the pouch.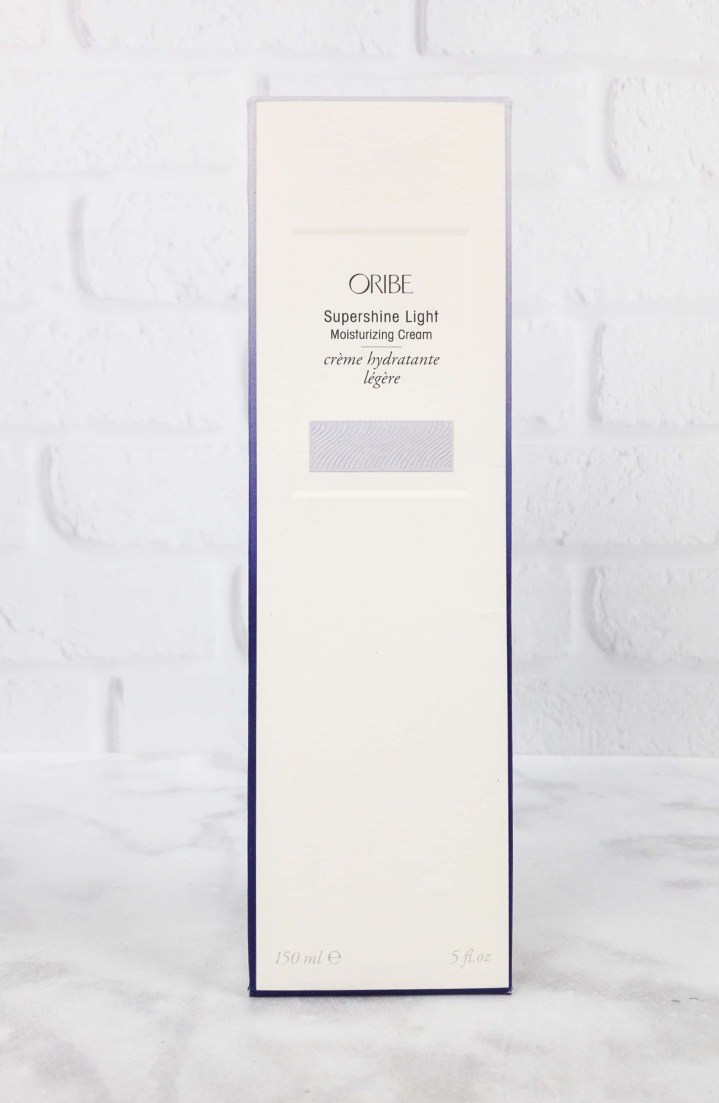 Oribe Supershine Light Moisturizing Cream ($52) Bye beach waves, hello sleek hair!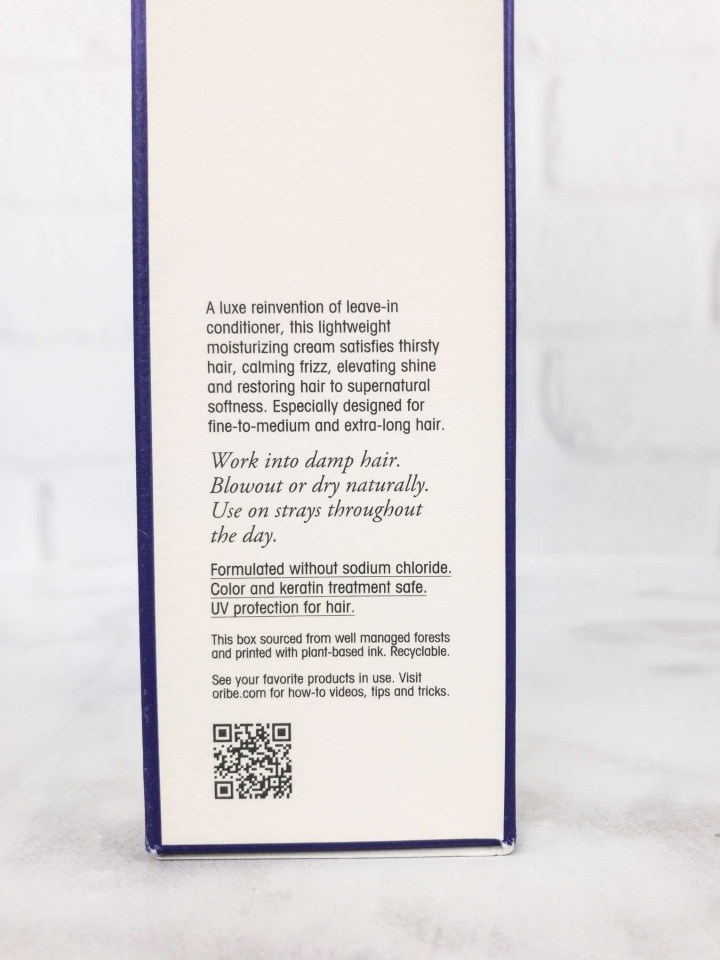 This leave-in moisturizer is especially formulated for fine-to-medium and extra-long hair. It's both color and keratin treatment safe with UV protection.
You can either work it into damp hair or apply to already styled hair to keep the frizz and flyaways at bay.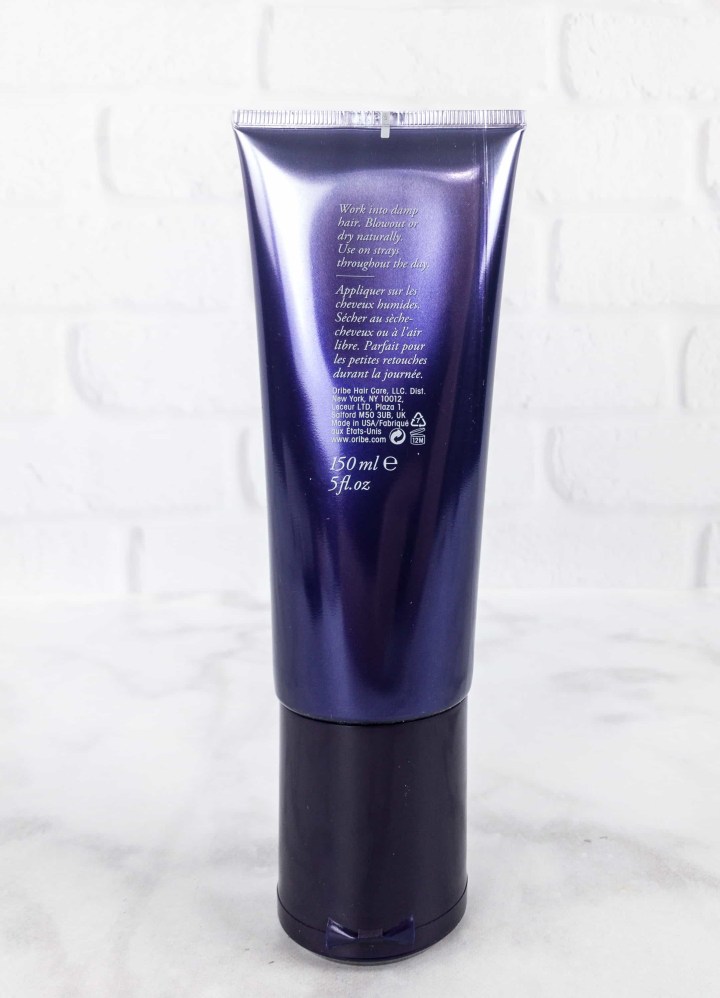 It's pretty lightweight, and makes the hair shiny too. It works well even if you're a wash-and-go type of person and despite being made for extra-long hair (mine's chin length) it worked well. Perfect for not weighing your hair down – plus Oribe is luxurious and covetable and smells so danged good!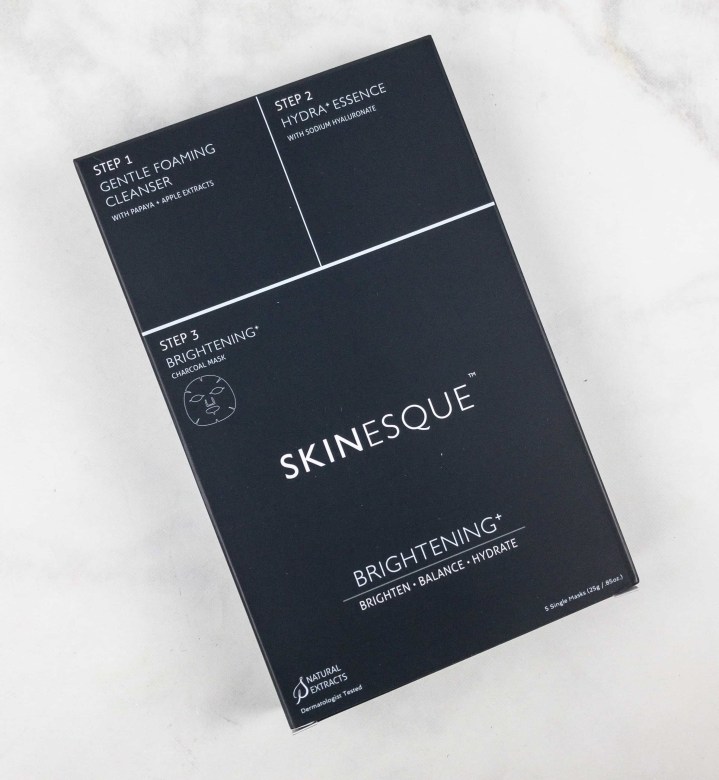 Skinesque 3 Step Brightening + Charcoal Mask ($35) A three-step skin care regimen in one pack. How convenient!
And look how detailed the label is! It describes every step, includes ingredients, and even provides easy-to-follow directions with photos.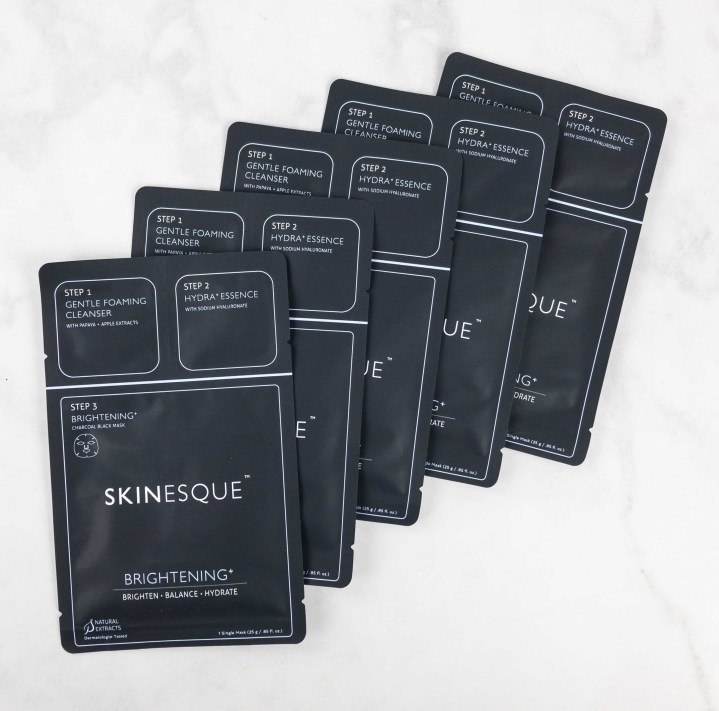 We received a total of five packs. Each pack consists of consisting of a gentle foaming cleanser, a hydrating essence, and a brightening face mask. No parabens, sulfates, phthalates, mineral oil, and synthetic dyes. It's such a fuss free way to keep the skin clean and fresh looking whether you're traveling or just at home.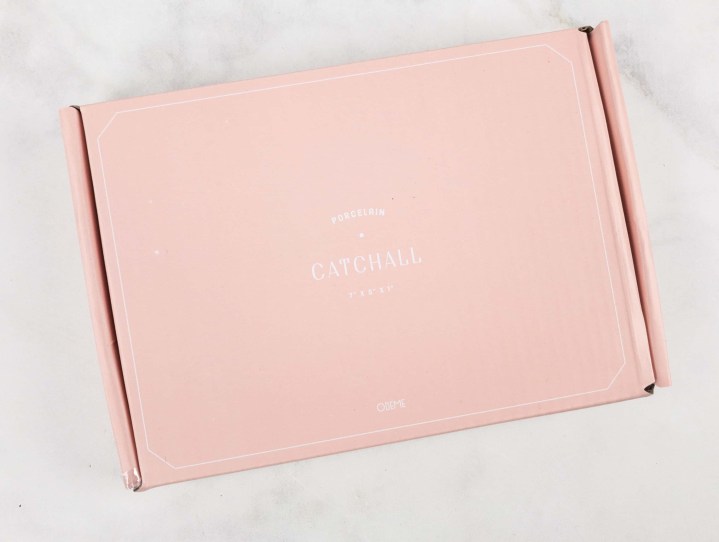 Odeme Gold Catchall Tray ($44) Yay for for some luxe home decor!
This gold catchall is made from porcelain. It looks contemporary, but still a versatile piece.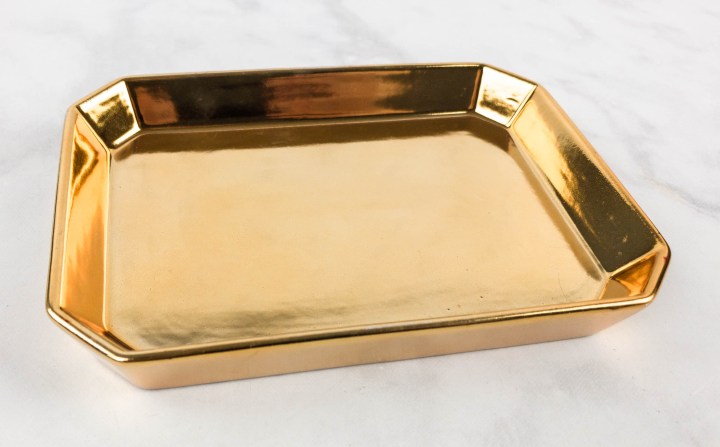 You can put on the vanity, in the bathroom, or whichever corner of the house that needs some organizing. It's 5×7 and quite blingy, but once you put your goodies on it, it has just the right amount of gold.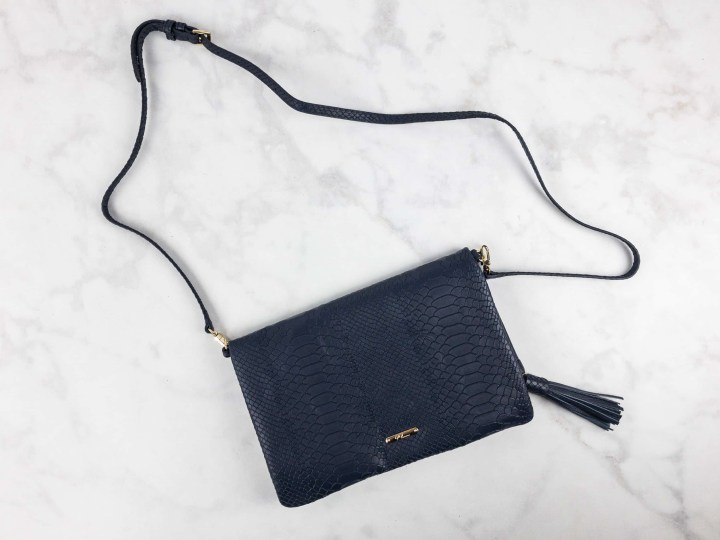 GiGi New York Rachel Convertible Clutch ($195) A snazzy deep navy bag.
According to RZ (and Popsugar ?), navy blue is a good alternative to black and also complements warm fall hues.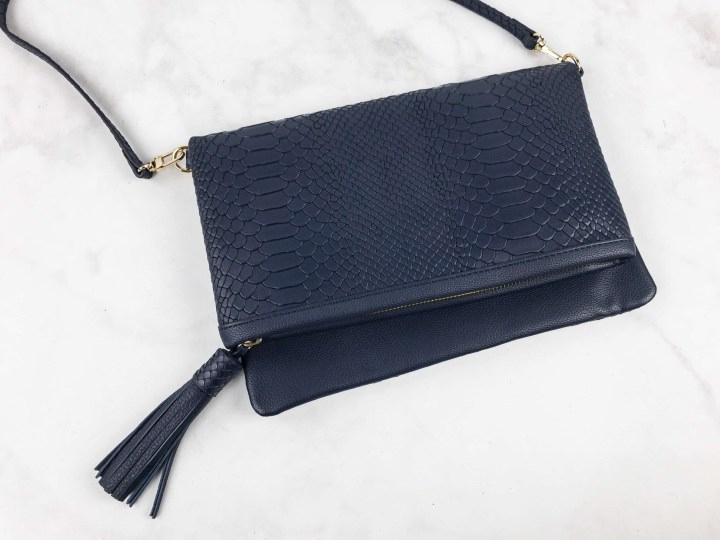 It has a convertible strap and you can use it either as a cross body bag or as a clutch.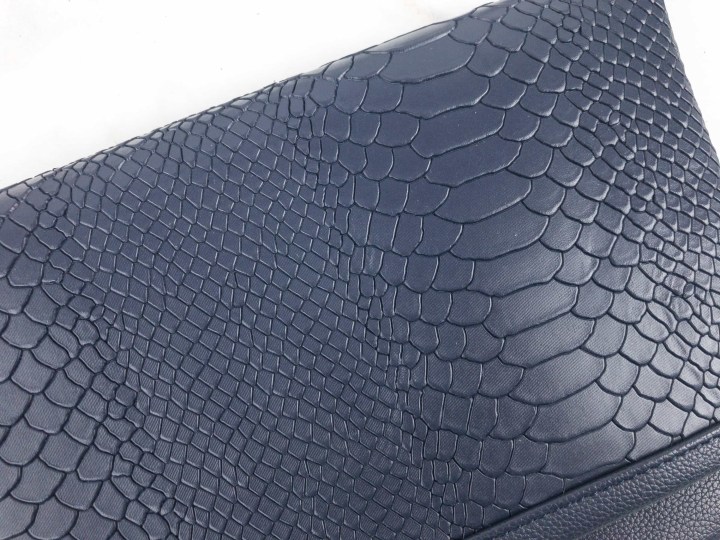 Such a gorgeous pattern!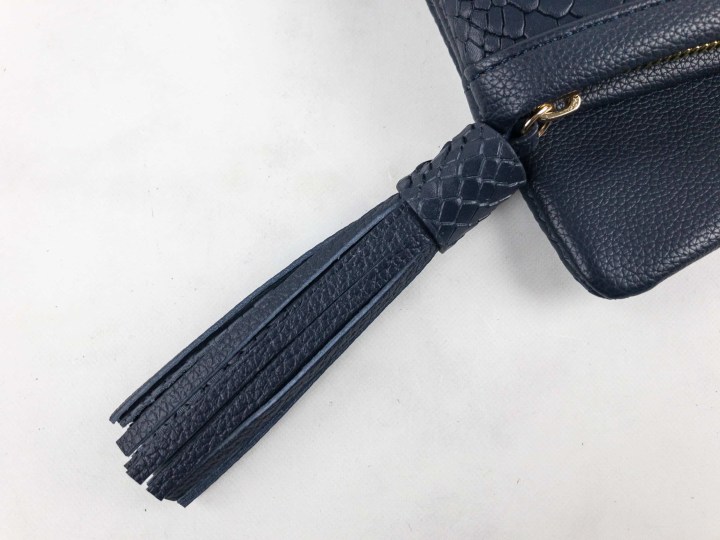 It also has a tassel zipper pull.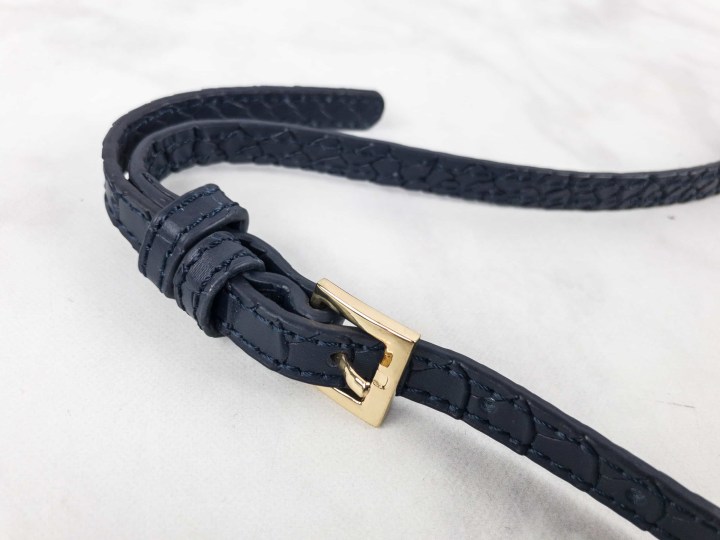 Meanwhile, the strap features a gold-colored buckle.
When turned into a clutch, it also makes a chic alternative to an ordinary laptop case.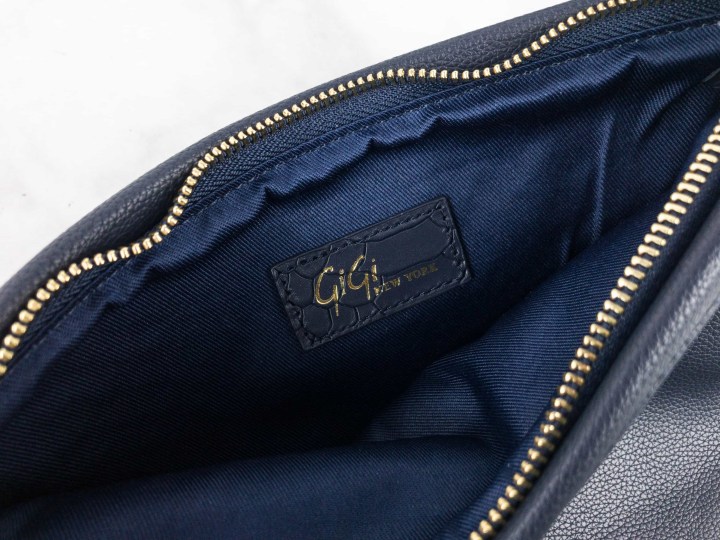 It can fit your essentials and more!
It is a convenient bag whether for school, for work, or for travel. Even though I have lots and lots of navy blue pouches this one is really really nice.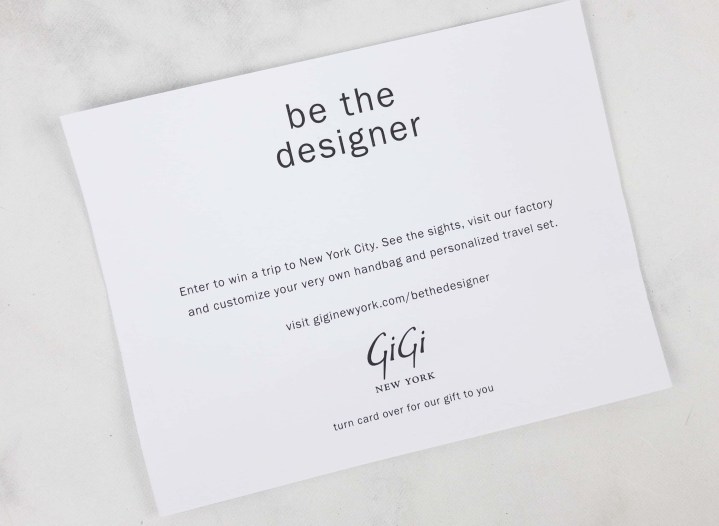 There's an ongoing contest on GiGi New York's website. Check it out if you want to win a trip to NYC, customize your own handbag, and more!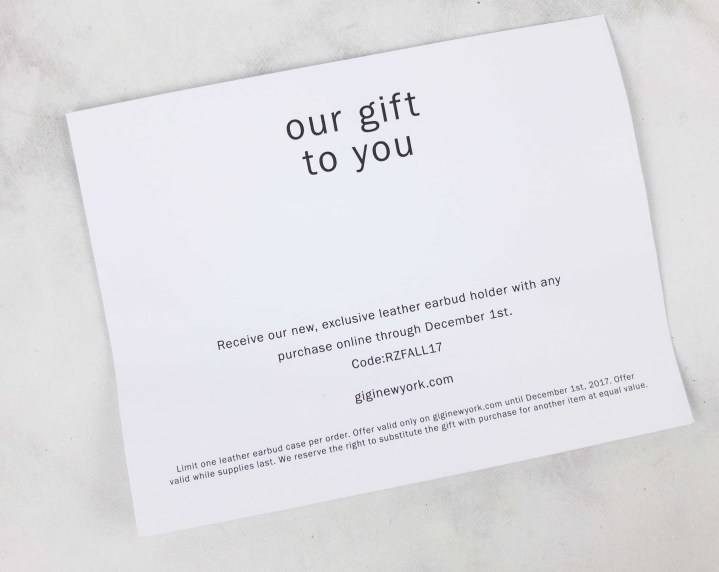 The other side of the card reveals a coupon code for a free leather earbud holder with any online purchase!
It's another fun and stylish quarter for this subscription! Box of Style always sends the most elegant and luxurious items, ranging from skincare and haircare to accessories and homeware. With a total of $526 in value, this box is truly a great deal.
What was your favorite item in the Fall Box of Style?