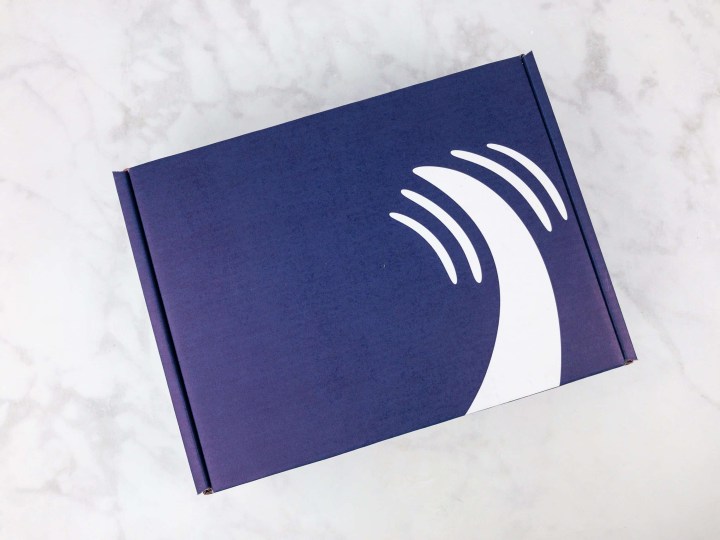 Pupjoy is a subscription box for dogs that delivers the healthiest dog treats with all-natural ingredients and clear labeling, as well as well-crafted dog toys and artisan accessories. You can choose from monthly, bi-monthly or quarterly subscriptions, and then have it customized for your dog's specific needs. To date, PupJoy has a total of 28 options to customize your box.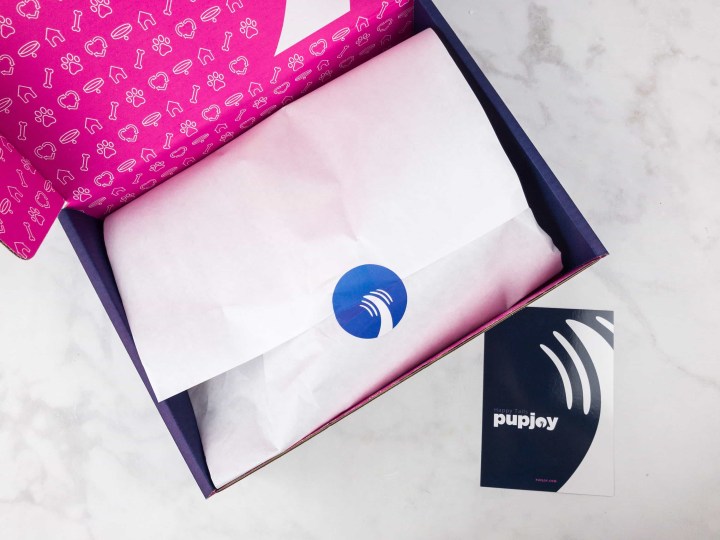 You can choose either an Uno Box, great for single dog households or a Grande Box, a plus-sized box for a multiple dog household. There is also an option to receive a combination of toys, treats & accessories, or you can limit the subscription to toys & accessories only. If you wish, you can even opt to receive treats only. You can skip renewals and edit or cancel a subscription – anytime, without penalty.
DEAL: Take $10 off any subscription plan! Use coupon code HELLOSUBSCRIPTION.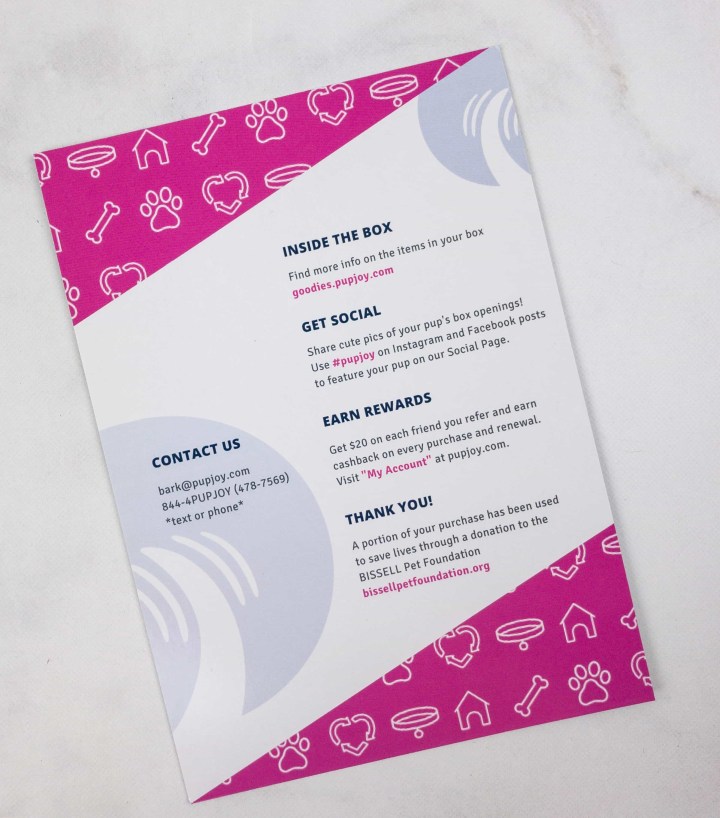 PupJoy works directly with small manufacturers. They support independent businesses and they give back through charitable programs too.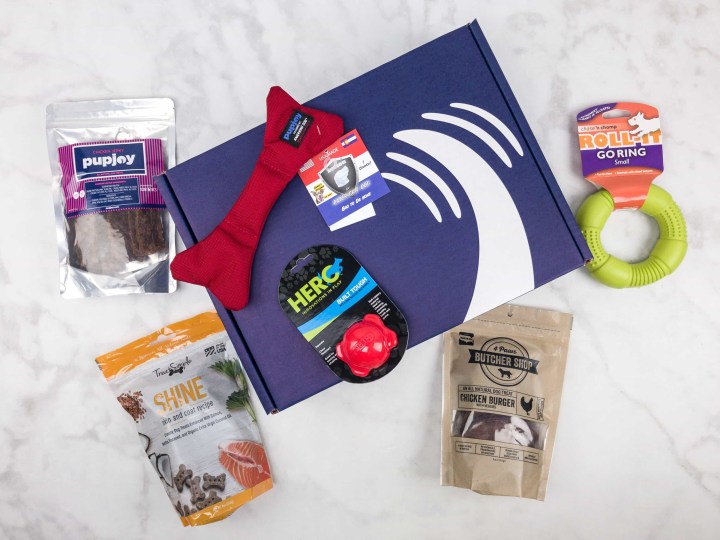 Everything in the box! This box is a combination of toys and treats.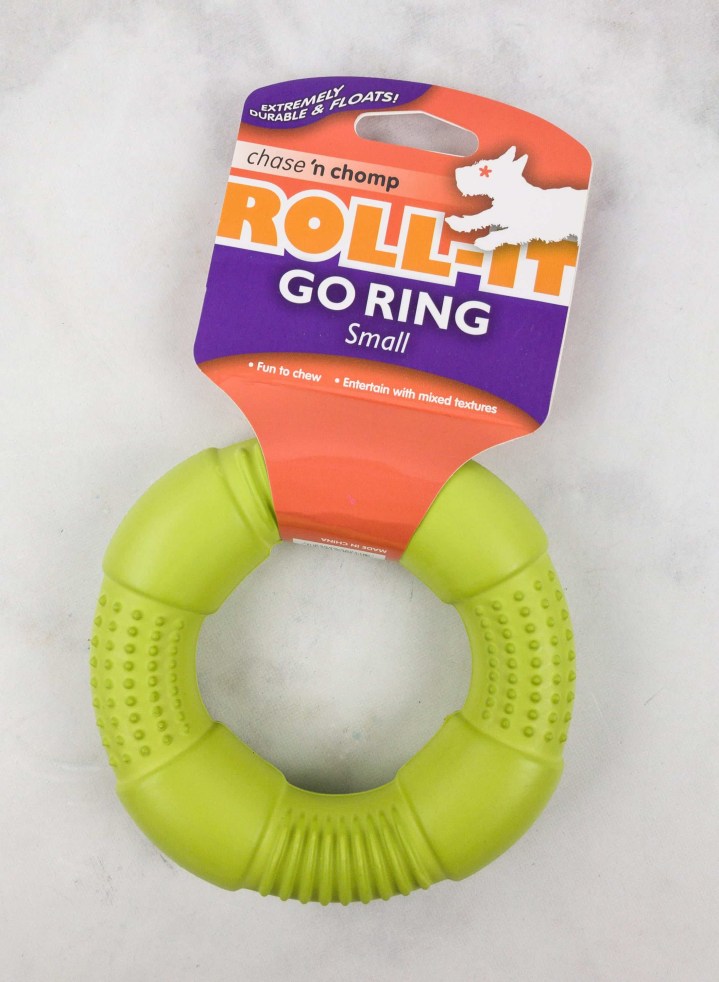 Chase 'N Chomp Go Ring Chew Toy ($7.98) It's the chew toy of every pup's dreams. I know because mine simply loves it. The simple donut shape kept him busy, charging around with it looped over his nose.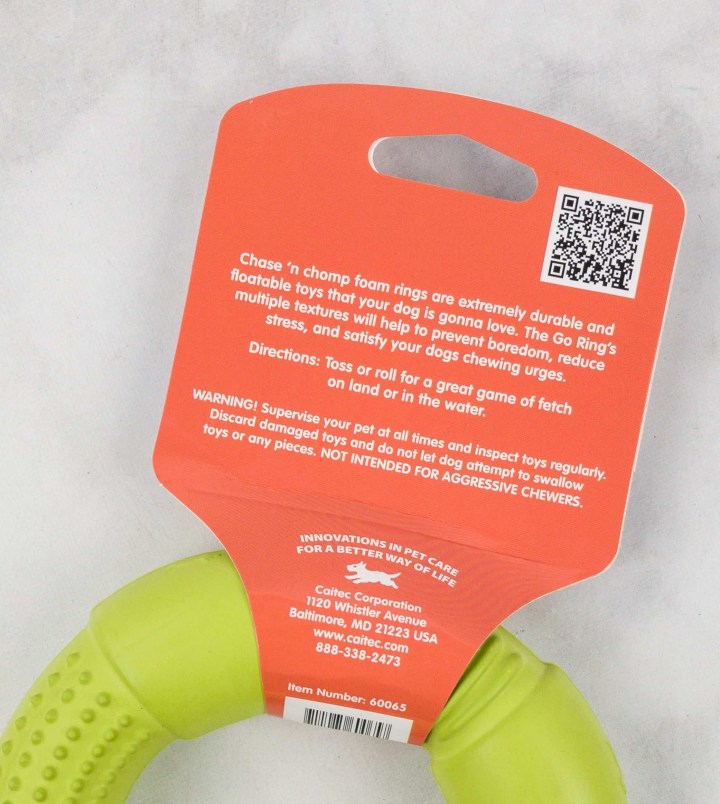 It's very durable and can withstand a dog's enthusiastic chewing. It also floats, so you can use it even in the water.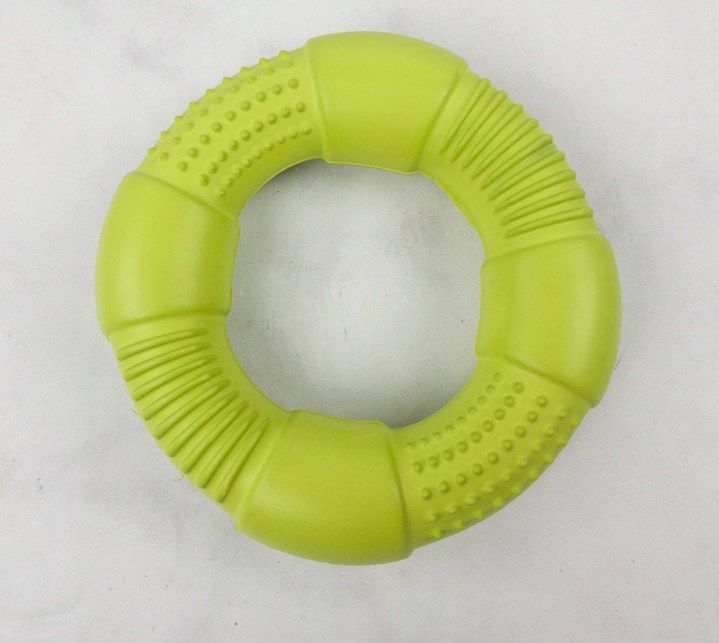 The ring has different textures to keep your dog's chewing interesting.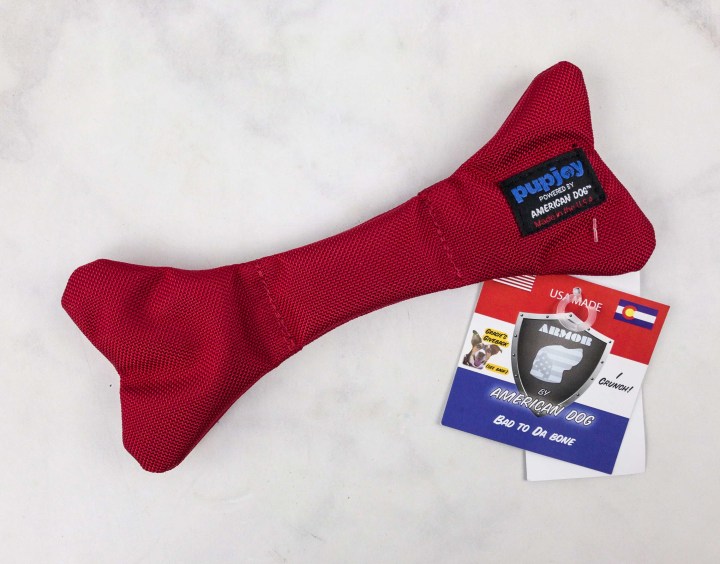 American Dog Bad To Da Bone Chew Toy ($14.95) This colorful chew toy is a sure hit. The filling crinkles when played with.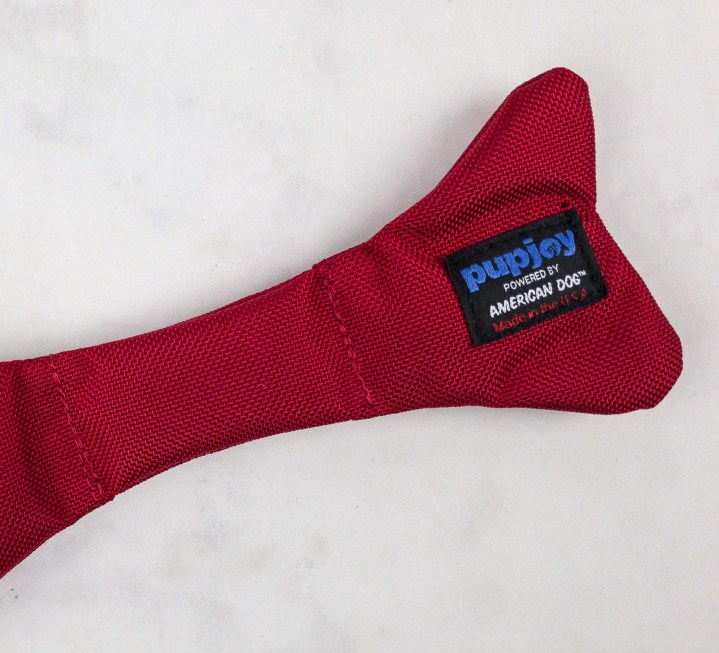 The construction is high-durability nylon designed for vigorous chewers.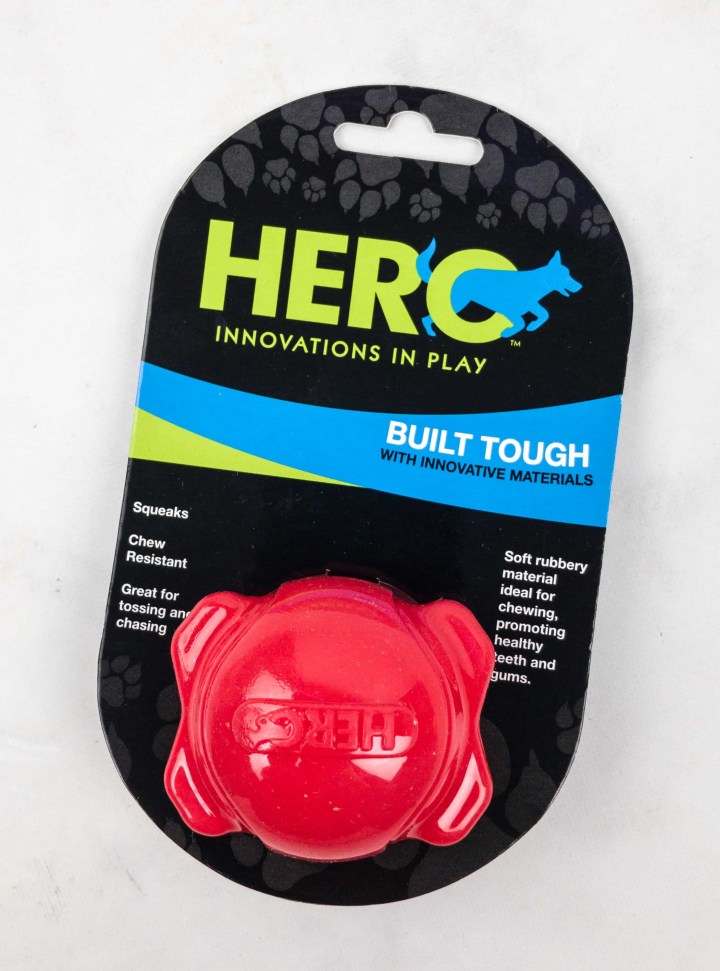 Hero Innovations Squeaker Ball Dog Toy – This ball is great for playing fetch – it squeaks and is fun to chew, so it's perfect for dogs that aren't reliable retrievers and tend to keep the ball to themselves.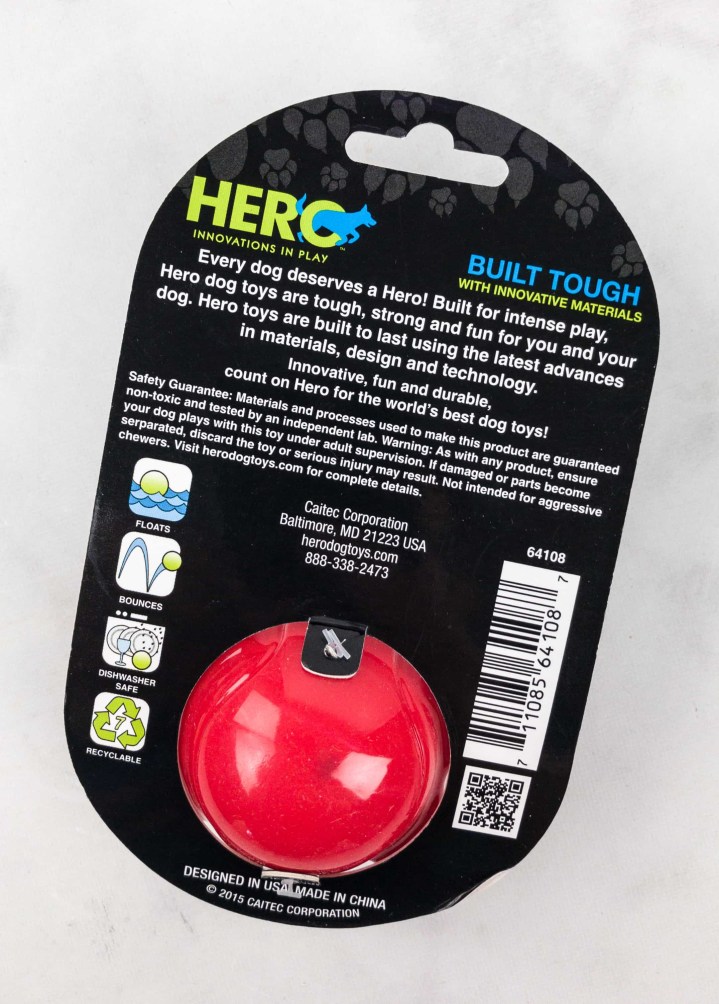 This toy is incredibly durable and can withstand a dog's rough play. It is tough, strong and a lot of fun to play with.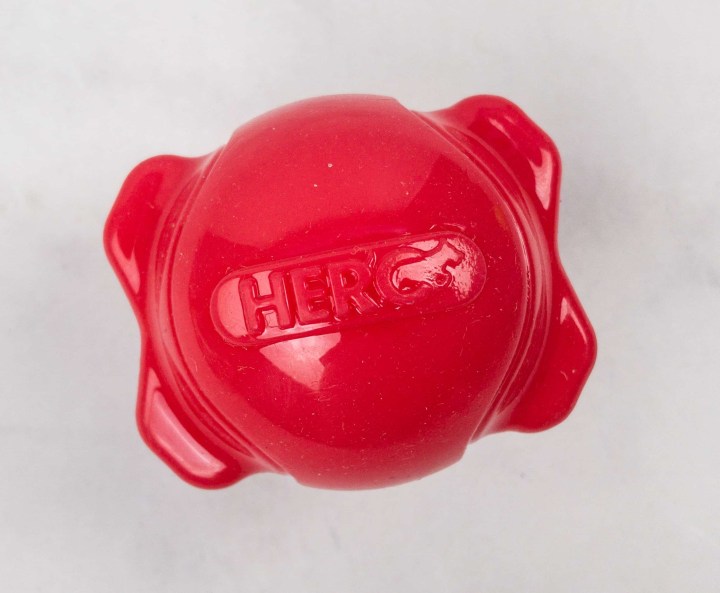 Made of safe, non-toxic materials, this ball bounces well and can withstand intense chewing.
Scout & Zoe's Chicken Jerky:  Made using real chicken, this jerky is really hearty.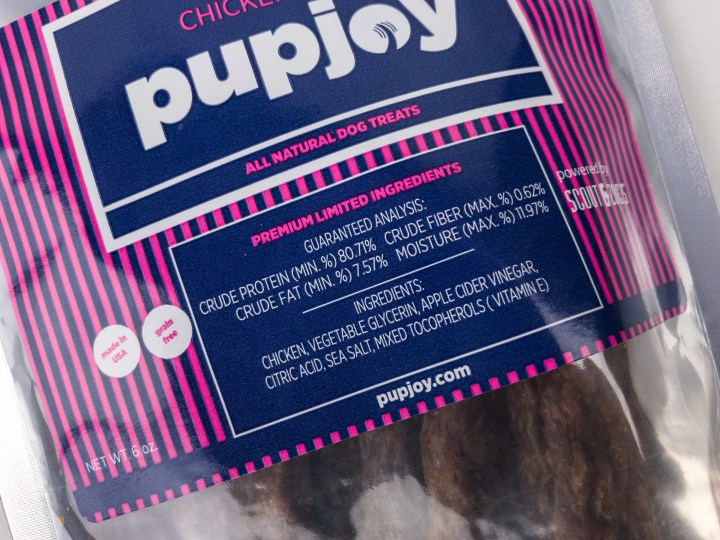 This chicken jerky is made of all natural ingredients, with no artificial preservatives.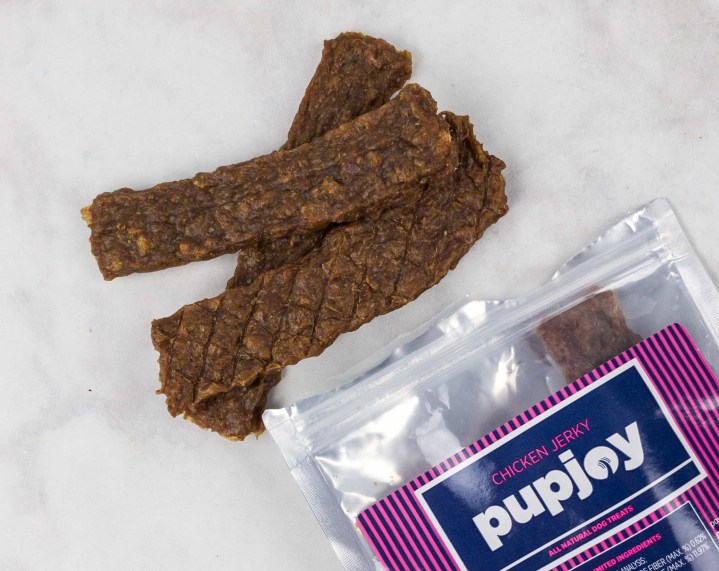 The big slabs are a bit large for tiny dogs, but they can be torn or cut to make more manageable treats. They are not tough like a pig's ear or rawhide, just a chewy consumable to be gobbled.
4 Paws Butcher Shop Chicken Burger With Veggies Dog Treats ($9.99) Chicken and vegetables make the perfect combo for a dog treat. These use human grade, white meat chicken.
This dog treat is made and packed in the USA so you can be sure that the ingredients are locally sourced and of good quality.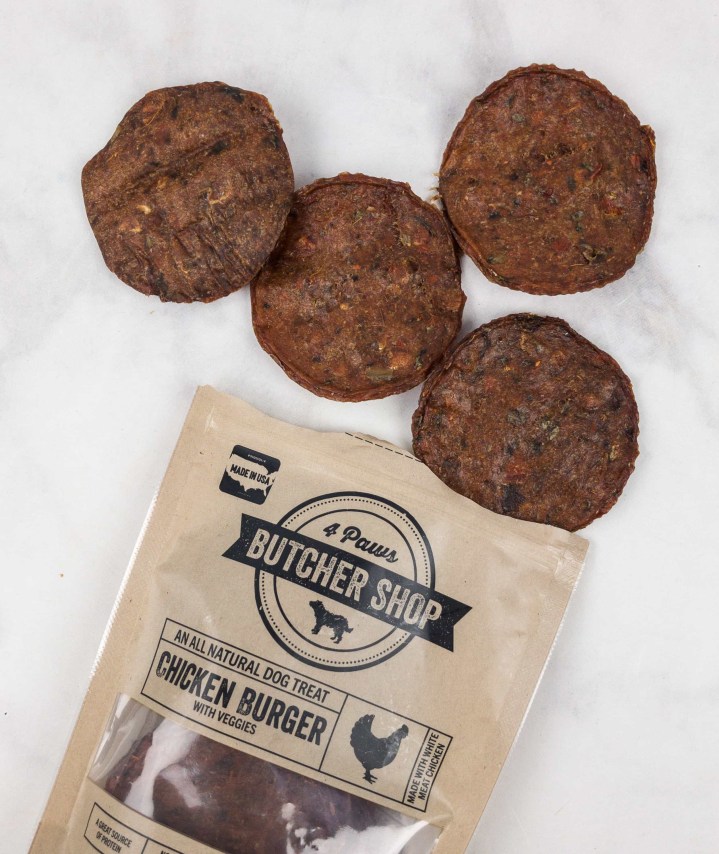 These have a very dense texture, much like a rawhide chew.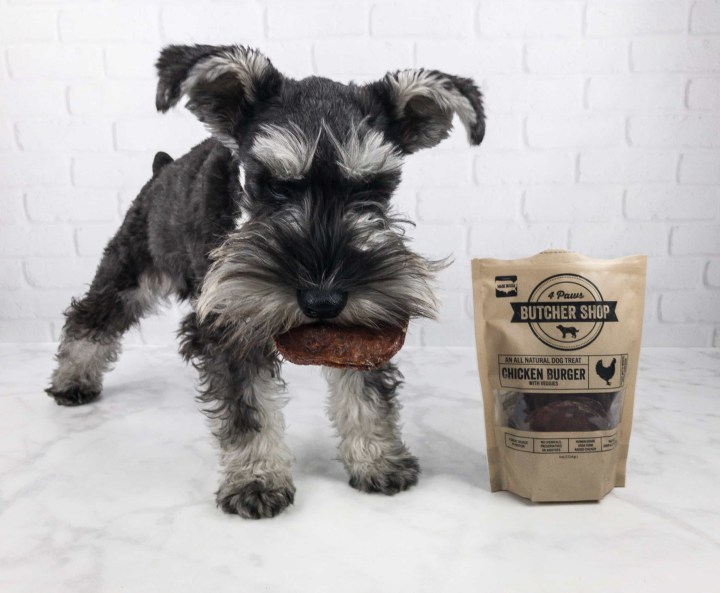 A single burger patty is enough for a small sized dog, while a bigger one might ask for more. That's not to say a smaller one wouldn't ask for seconds! These are great for Dean – they are tough to chew, so they take awhile for him to get through and keep him busy and out of puppy mayhem.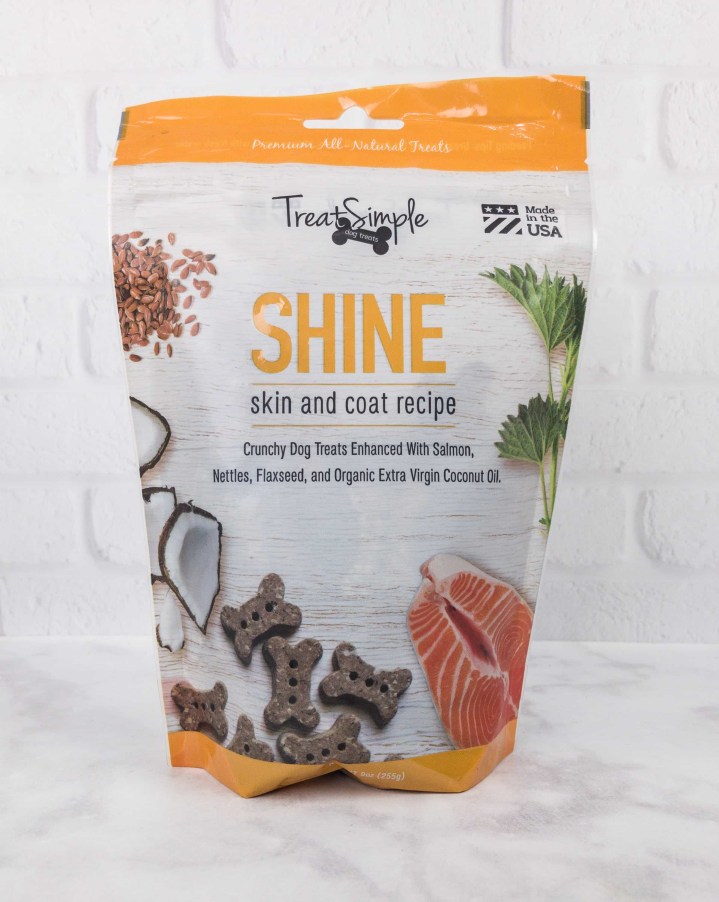 Treat Simple Shine Dog Treat – These do double duty – they make a nice reward and also help keep your dog's skin and hair healthy and strong.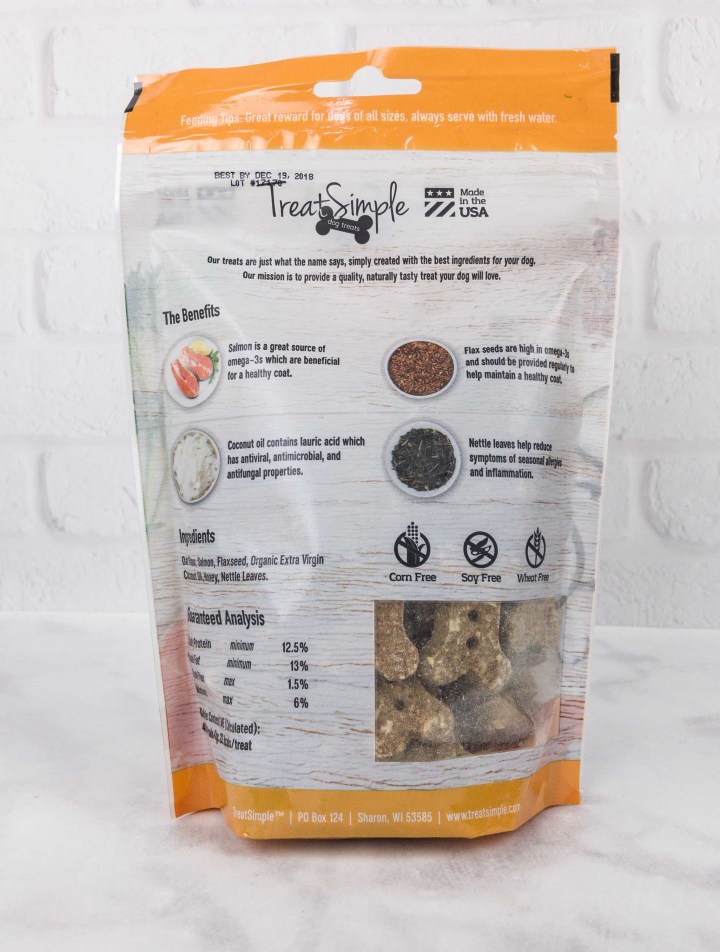 Each treat is filled with the goodness of salmon, flax seeds, coconut oil and nettle leaves — perfect for your dog's glorious coat!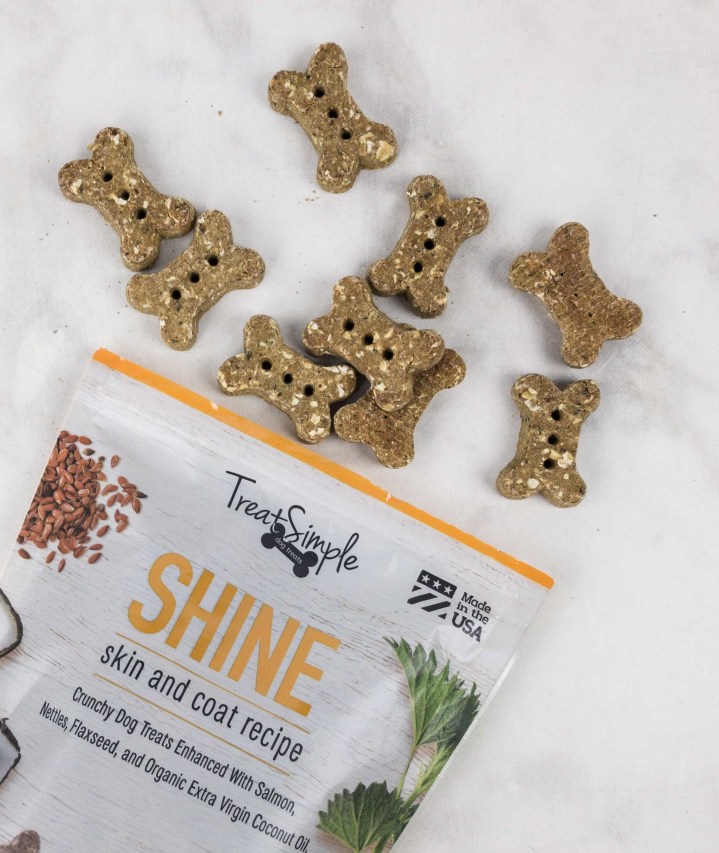 Both of my dogs loved these, and they are a perfect size for treating after they do their business.
One of the things we notice about Pupjoy is that they're really good about selecting large packs of treats. You get many, many servings and you can adjust the serving size easily as needed, plus you don't need to grab a separate bag for dogs of different sizes. I think that makes it a nice equal value between small and large dogs! The treats are great quality, all natural, and tend to be USA Made and sourced.