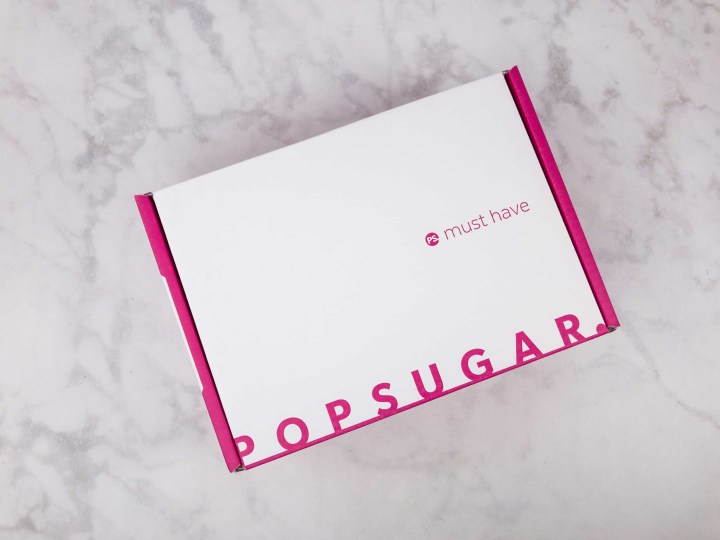 POPSUGAR Must Have Box is a monthly lifestyle subscription box for women. You'll receive items from a mix of categories like beauty, home, accessories, jewelry, etc. It's one of the most popular subscription boxes around!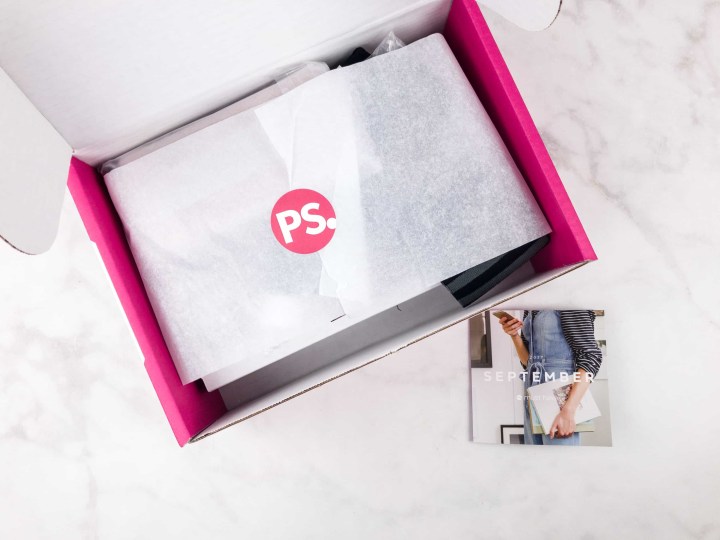 My monthly POPSUGAR box is always something to really anticipate! At $39.95 per month, there's always at least $100 value of interesting new items to enjoy.
This box is still available!
DEAL: Save $20 on your first box with this link and coupon code MSA20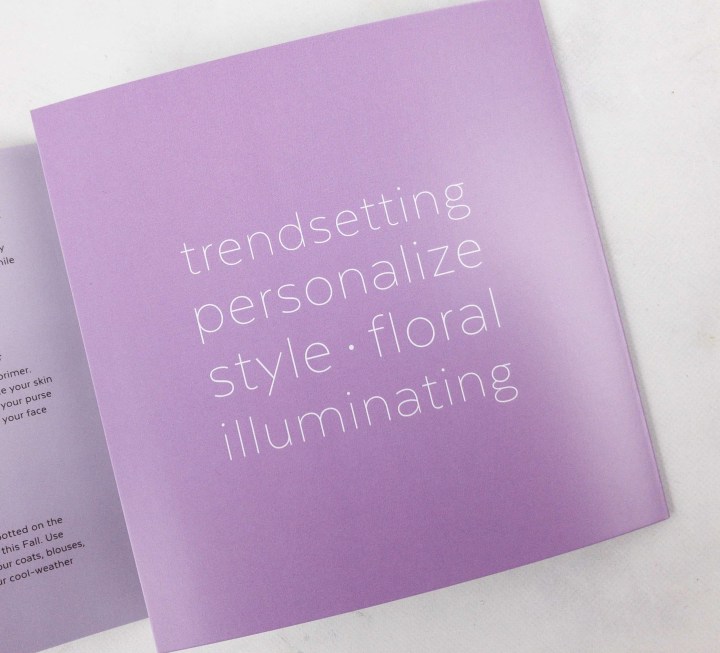 The Popsugar Must Have Editors come up with inspirations every month which guide the box curation. The September box is inspired by "Trendsetting, Personalize, Style, Floral, Illuminating."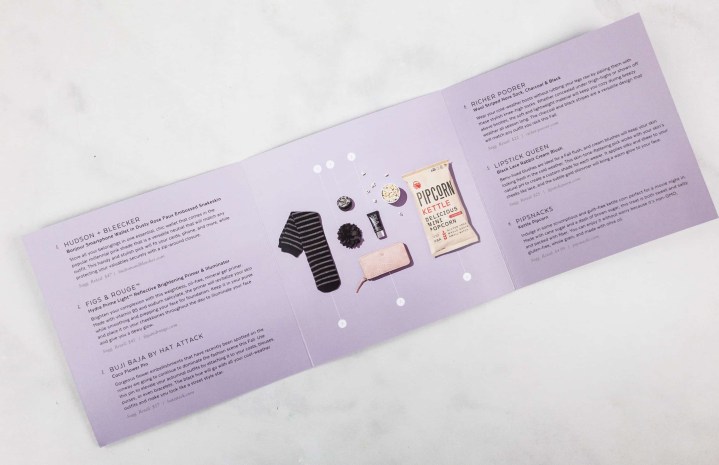 The card also gives brief summaries of each item and why they were selected!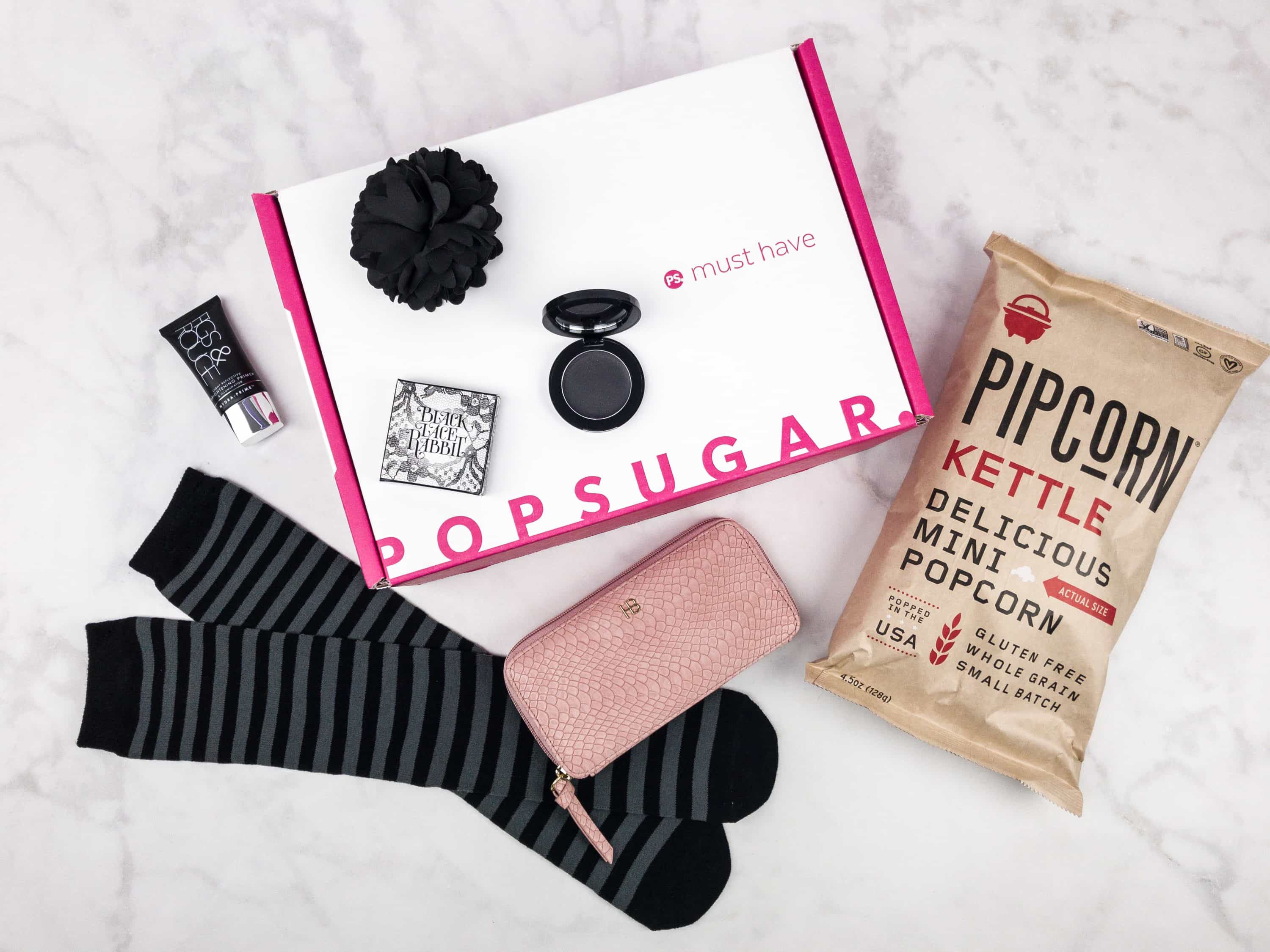 Everything in the September box!
Lipstick Queen Black Lace Rabbit Cream Blush ($25)  I can't get enough of this packaging – or really, the great black theme running through this box!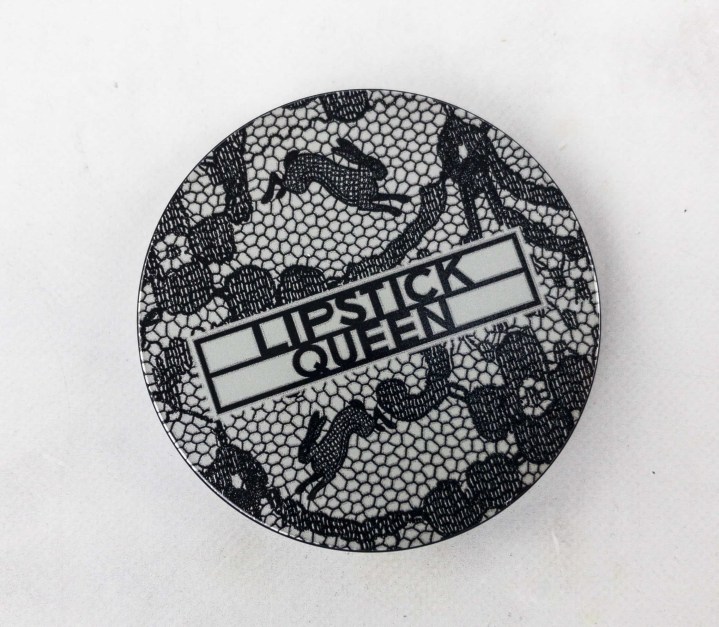 It came in a lace-inspired packaging. So pretty in black! Lipstick Queen is more than just lipstick, they're the queens of color-changing cosmetics!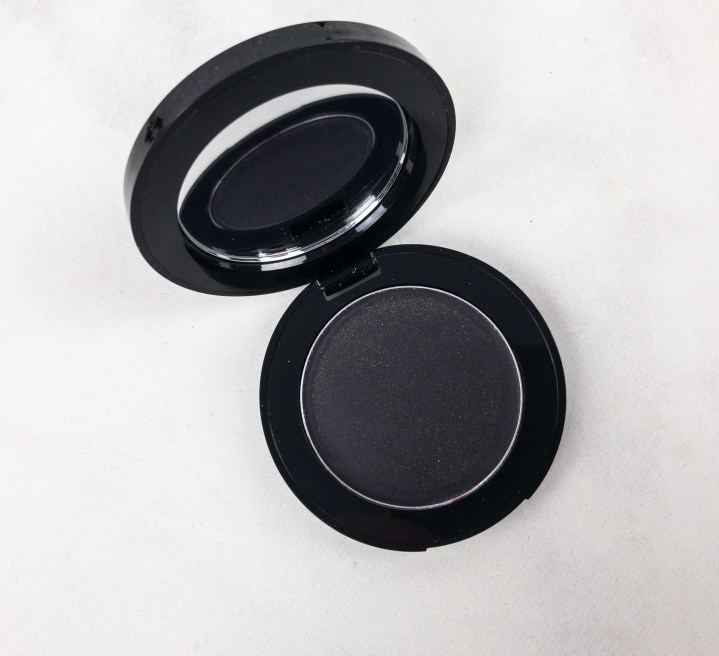 The blush looks black as the packaging, but when applied to the skin it turns into a buildable berry hued blush perfect for fall. You can also apply it on the lips.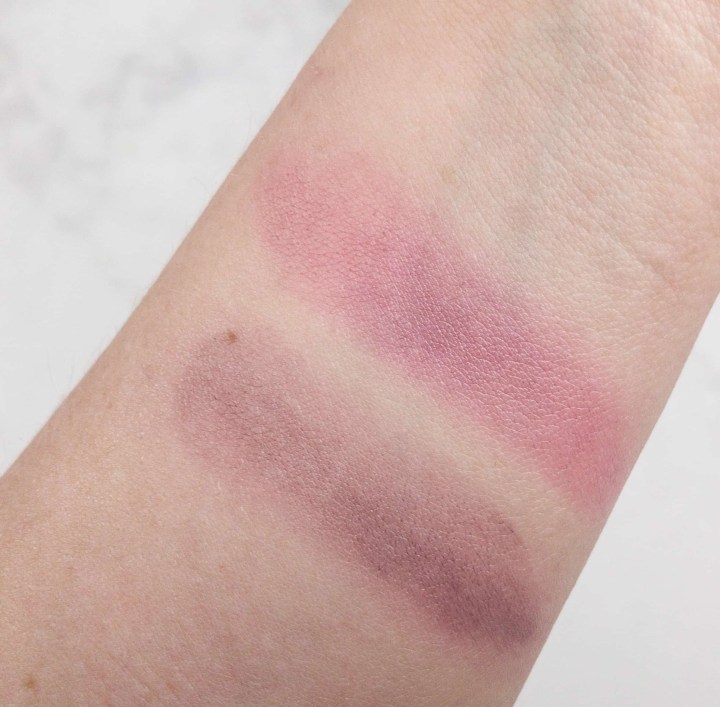 A little already goes a long way. It also has a gold shimmer that adds a nice warm glow on the face. In this swatch the top one is the earliest swatch, and the bottom swatch was freshly applied – you can see how much the color changes in about 10 minutes!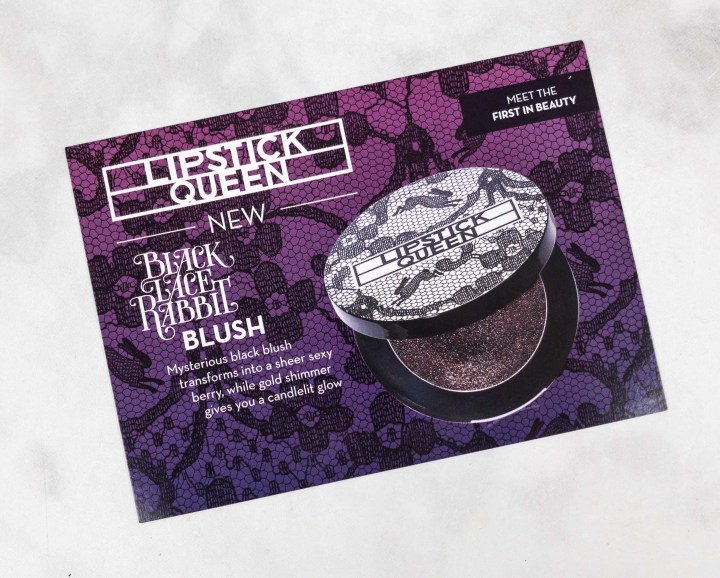 Ingredients include vegetable oil, candelilla wax, avocado oil, beeswax, shea butter, and jojoba seed oil.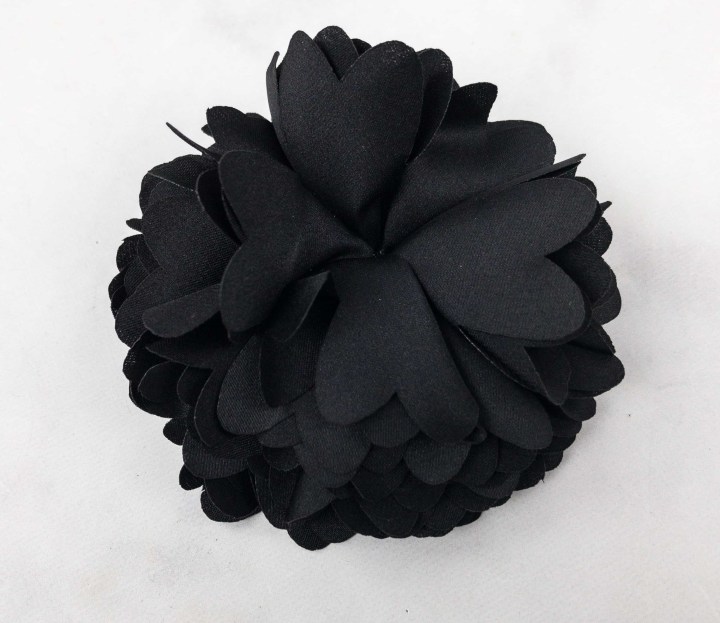 Buji Baja By Hat Attack Coco Flower Pin in Black ($17) According to PopSugar, flower embellishments are the trend this fall! This little flower is a silky (dirt-repelling?) pretty!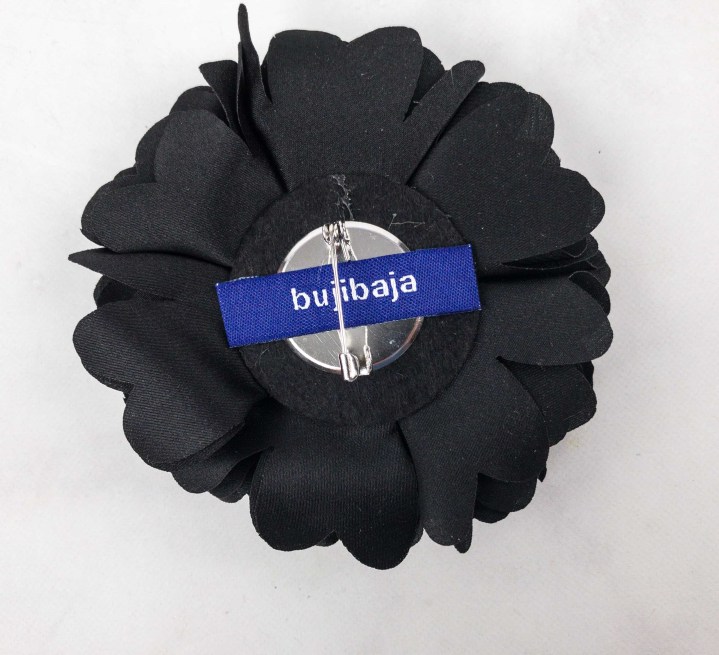 The black flower pin we received can be attached on a coat or a blouse, as well as on purses or bags. I had a similar flower that I loved pinning on a grey corduroy bag but I misplaced it. I've definitely found my new fabric tote accessory for fall!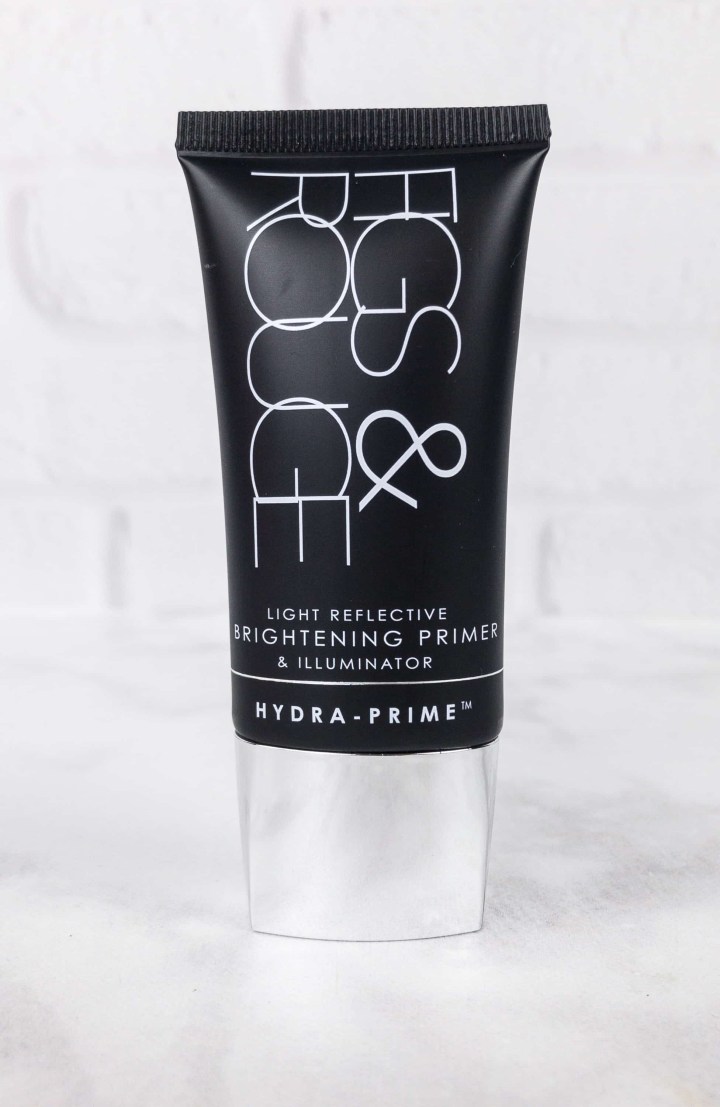 Figs & Rouge Hydra Prime Light Reflective Brightening Primer & Illuminator ($45) Yes to a lightweight and oil-free primer that doubles as a highlighting illuminator!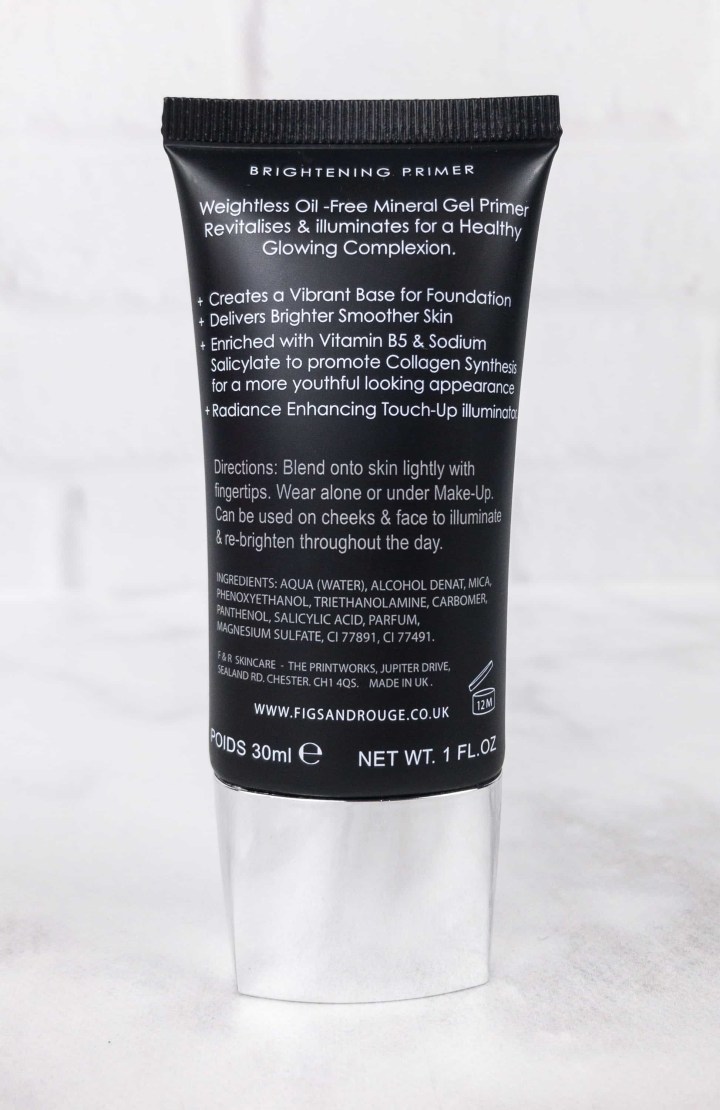 This product is laced with vitamin B5 and sodium salicylate, which helps in revitalizing the skin (some people may find it drying, I didn't have any issues). It's a great base for foundation and can also be used an illuminator on top of your foundation to give the skin a dewy glow no matter what time of the day. This product was so easy to use and I loved that I could layer it.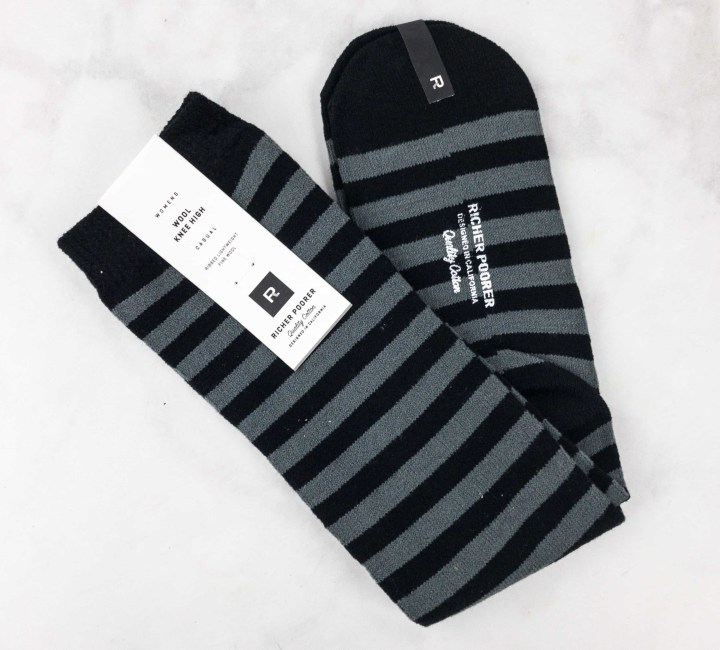 Richer Poorer Wool Striped Nora Sock in Charcoal & Black ($20) A pair of socks that can keep the feet cozy and stylish while wearing boots this fall!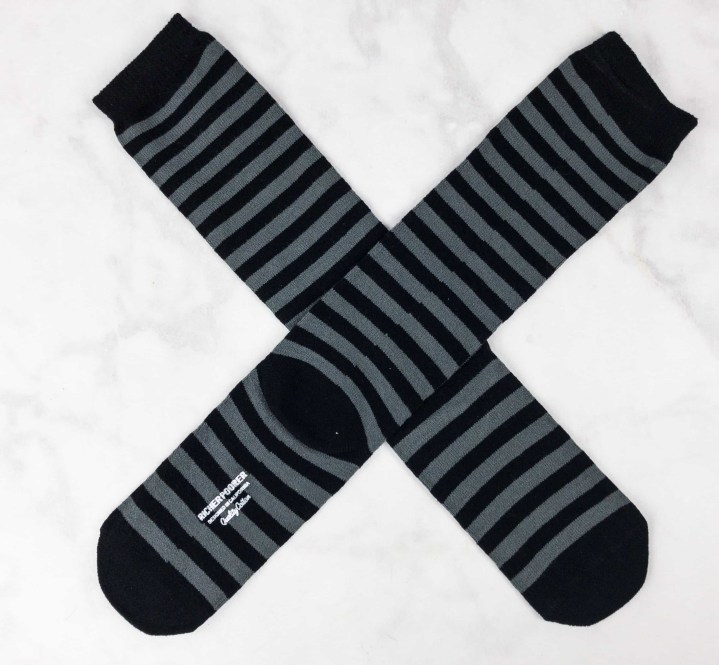 It's super soft and lightweight. Made with 76% acrylic, 5% wool, 16% polyester, and 3% spandex.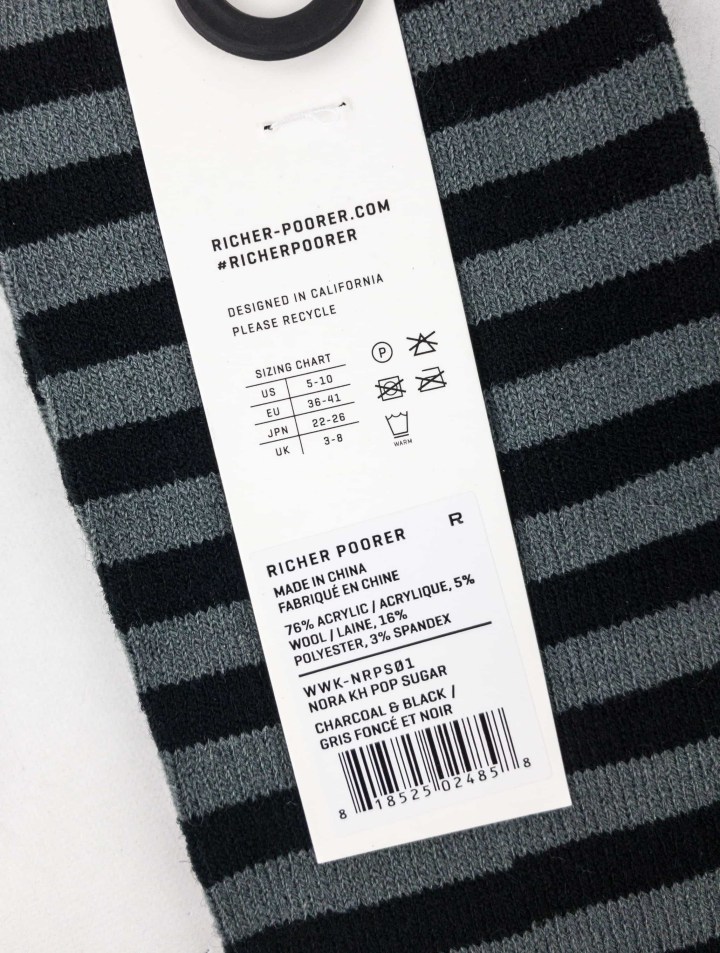 Its charcoal and black striped design is really versatile. So easy to pair with various fall outfits or to just rock at home. The only downside is that this isn't a size-friendly item. Not great for very short or very long feet, or if you have wide calves.
Hudson + Bleecker Bonjour Smartphone Wallet in Dusty Rose Faux Embossed Snakeskin ($48)  Despite the dark gothic tones of the rest of the box, the hero's this chic wallet in the famous "millennial pink" shade.
It's actually a neutral color, making the purse versatile for different occasions.
It has a zip-around closure that keeps valuables secure inside the purse.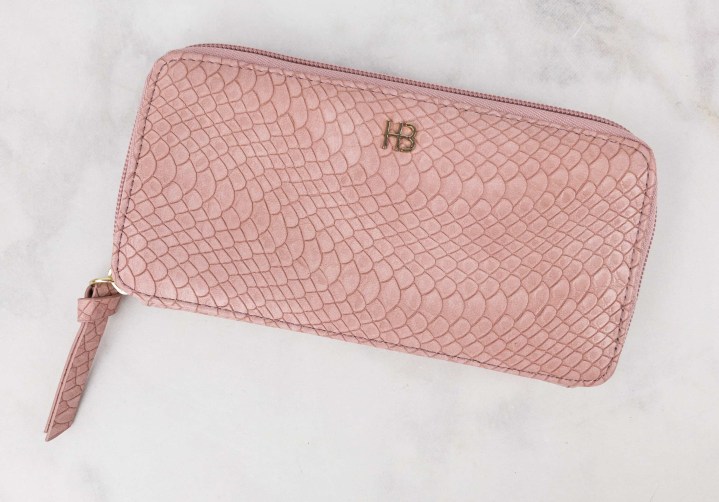 The purse also bears a gold-colored Hudson + Bleecker logo.
The faux snake skin has a really detailed embossing.
The purse can fit your phone, cards, and more! The inside has a grey lining with 4 card slots and one larger slot. And tada, it fits my phone, an iPhone 7 plus (repeats to self, will not buy a new phone this week, will not buy a new phone this week). I love that I can stick some travel size makeup in there, too!
Pipsnacks Kettle Pipcorn ($4.99) A sweet and guilt-free snack! Pipcorn features tiny lightly hulled popcorn, about 50% of the normal size.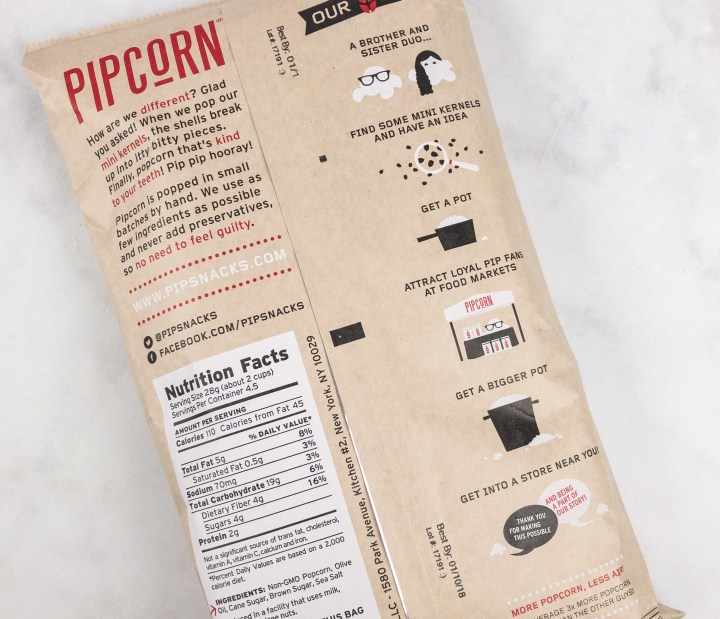 It's sweet and salty at the same time, perfect for a movie night in. Non-GMO, gluten-free, and whole grain too. I'm not a kettle corn fan at all and I was surprised that I ate quite a bit of it (I will taste one and usually not touch it after). So this brand is quite tasty – it's made with olive oil, and a blend of cane and brown sugar.
I just about squealed when I opened this box, because the darkest most of the mainstream boxes go is wine colored for fall – and let's face it, half of us are addicted to black! (The other half, what are you waiting for, it's definitely in!) Bring on fall, Halloween, and pumpkin all the things. I'm not crazy about the socks, but I'm going to be honest and tell you I might decorate a pumpkin with them. And to get this blush that I was already coveting as part of the box? Total score. The value of the September box is about $160, and it's still available.
What did you think of the September POPSUGAR Must Have Box?