Peachy Box is a monthly themed subscription box full of cute, trendy items that you might find at Forever 21, Sephora, Paper Source, or Urban Outfitters. Peachy Box is $34.99 a month and features 6-8 beauty and lifestyle items. Shipping is free to the U.S.
DEAL: Get 25% off your first box! Use coupon code HELLO. Cannot be combined with any other offers.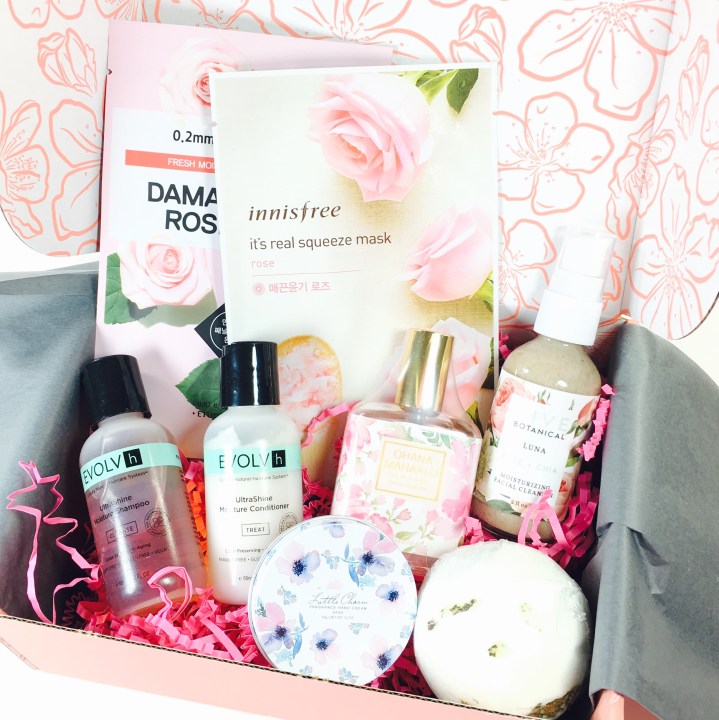 My items were nestled in pink paper squiggles and grey tissue paper. The presentation was lovely! There was a strong rose scent coming from the package when I found it in my mailbox.
September's Peachy Box theme is Garden Variety, full of floral fancies.
The product information card listed each item along with a bit of info and suggested retail price.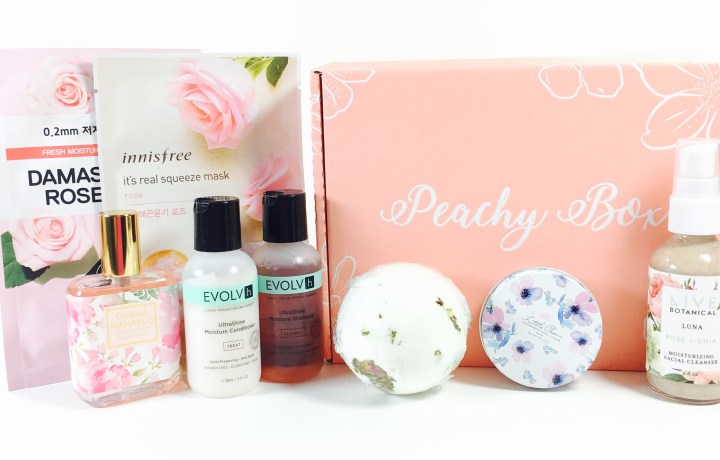 Everything in my box! The items were pretty and feminine and I couldn't wait to give them a try!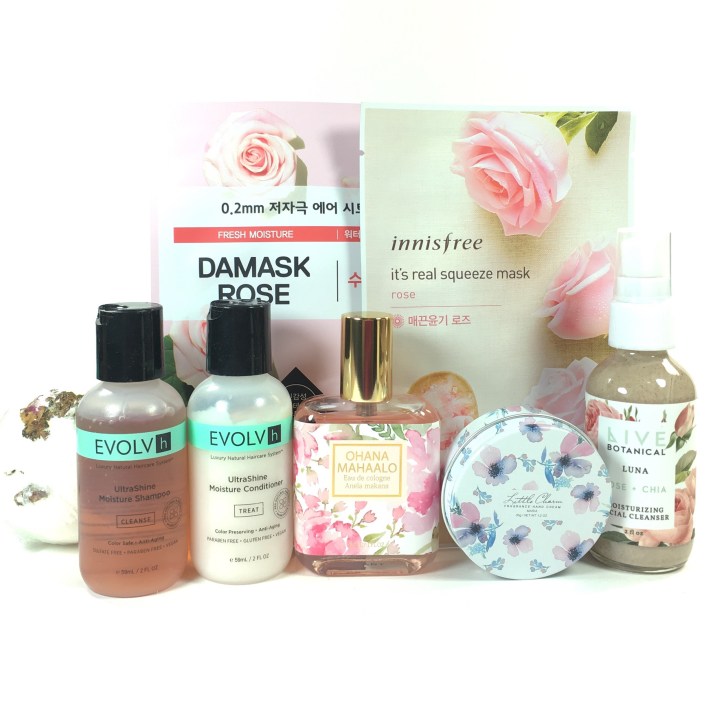 How adorable is this box?

Little Charm Hand Cream in Maria (1000¥, about $9 USD) This is just one of the sweetest little containers I have ever seen! It comes from Japan and is meant as a sort of thank you gift. The container even has the word "thank you" on it!
The scent is described as jasmine and white amber and is a soft floral, plus I thought it was a nice hand cream, not overly greasy.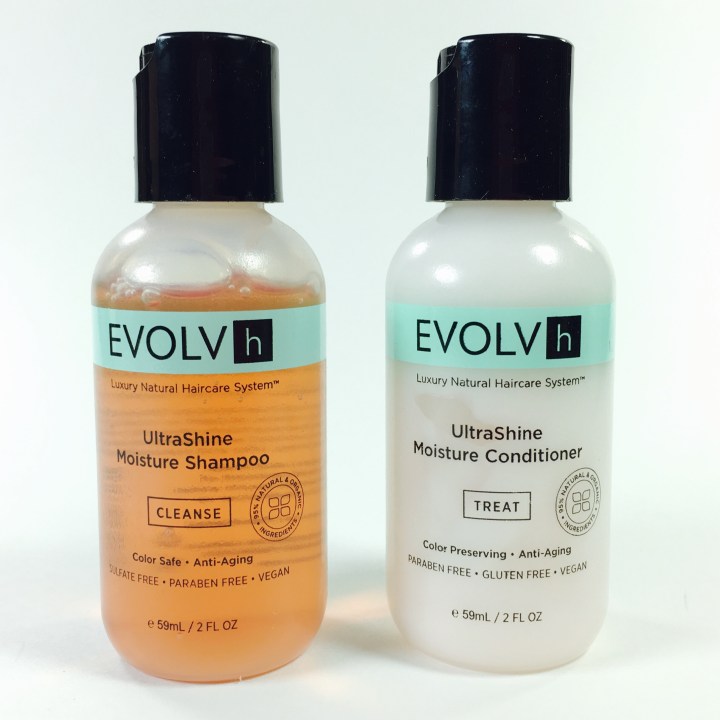 EVOLVh UltraShine Moisture Shampoo & Conditioner ($8 each) are a dynamic duo that claim to moisturize hair and leave it full of volume. That's a tough order, but I think this pair really can do it all. I have super fine hair yet it wasn't super flat at the end of the day, plus the scent is pretty nice. This is a natural beauty brand that I have encountered before and was happy to try again!
Ohana Mahaalo Eau de Cologne in Anele Makana ($19.99, some subscribers will receive Pikake Aulii) is a light, white floral fragrance from Japan featuring notes of green apple, muguet (lily of the valley), and roses. Another adorable container that makes me happy just looking at it.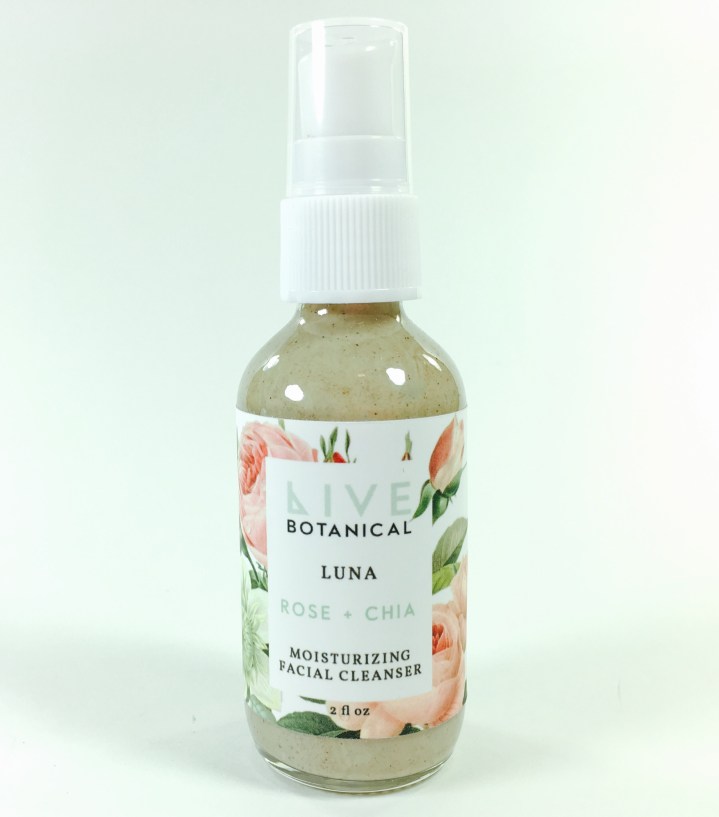 Live Botanical Luna Rose + Chia Moisturizing Facial Cleanser ($18) is another natural beauty product, although this brand was new to me! I was surprised at how clean it left my skin, and it even left it a touch moisturized, rather than dried out. I hope to see this brand again in the future!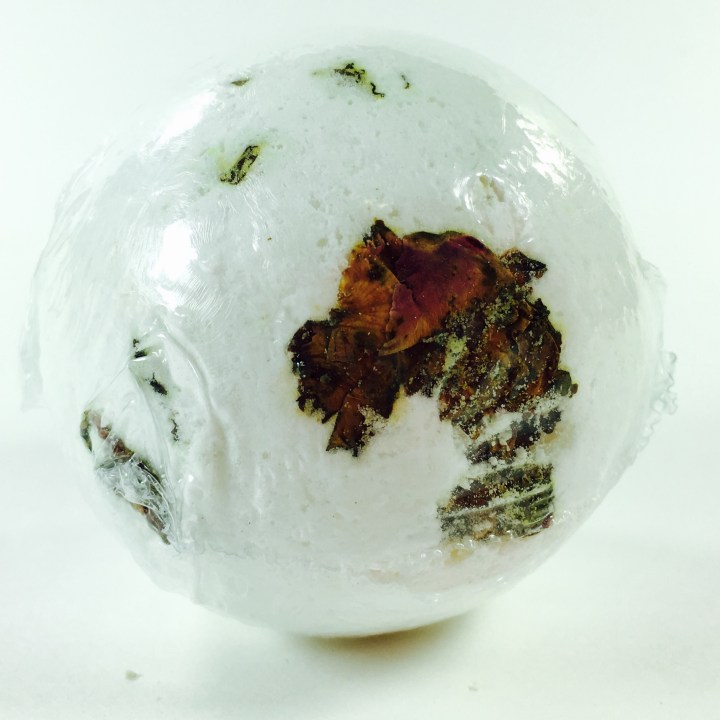 Bubble Luxury Rose Bath Bomb ($4) is ginormous and the source of the rose scent that I could smell through the plastic mailer that housed my package. I am not a fan of rose scented anything, which is too bad because this bath bomb is gorgeous and even has real rose petals inside.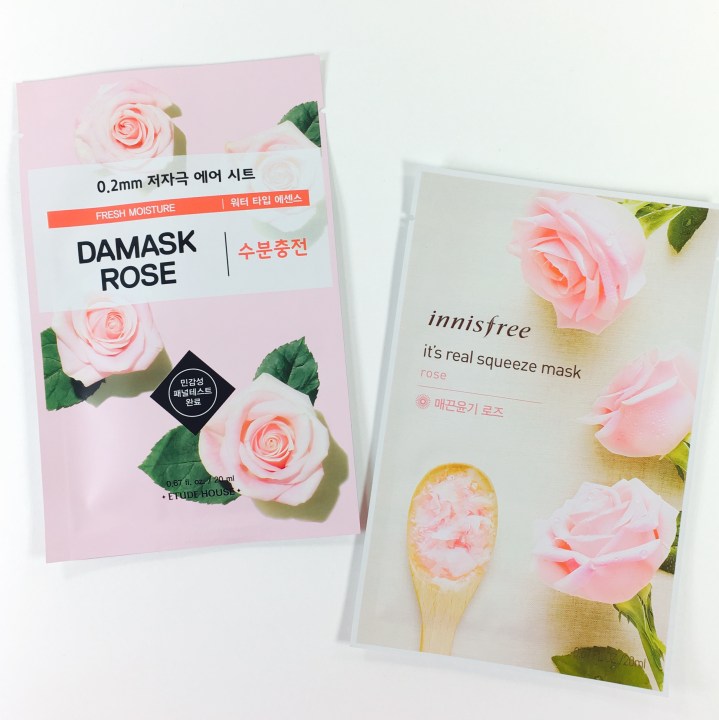 I received a couple of Korean beauty masks but again, I must pass these along to my daughters because the smell of roses (other than those on the vine) smells unpleasant to me. Etude House Damask Rose ($3.80) is "water-type essence" and is supposed to help whiten the skin. Innisfree It's Real Squeeze Mask in Rose ($4.46) is supposed to leave skin smooth and radiant and both of them have directions and ingredients listed in English on the back of the packets.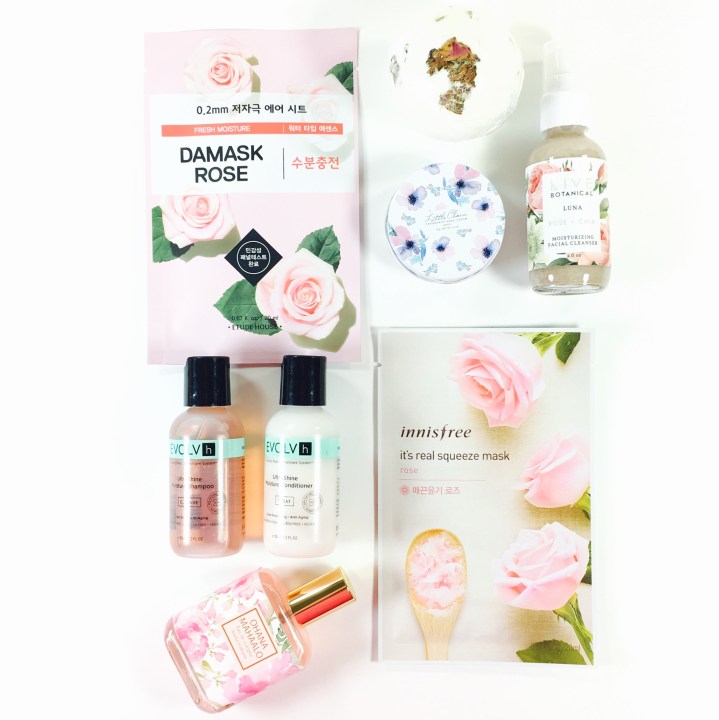 I'm not sure how they do it but this box keeps getting better and better! I thought the items were adorable and they fit the theme perfectly. I was also happy with the quality of the items as they didn't fill like cheap products meant as filler. I'm not a fan of rose scented items but luckily not everything smelled like roses and those items that do will make lovely gifts. My September Garden Variety box had a value of around $75.26, which is more than two times the cost of the box! All of this month's products were cute, useful, and perfect for pampering, and I was especially happy to see items from Japan as well as natural beauty products. Great job Peachy Box!
What do you think of Peachy Box? Let me know in the comments!