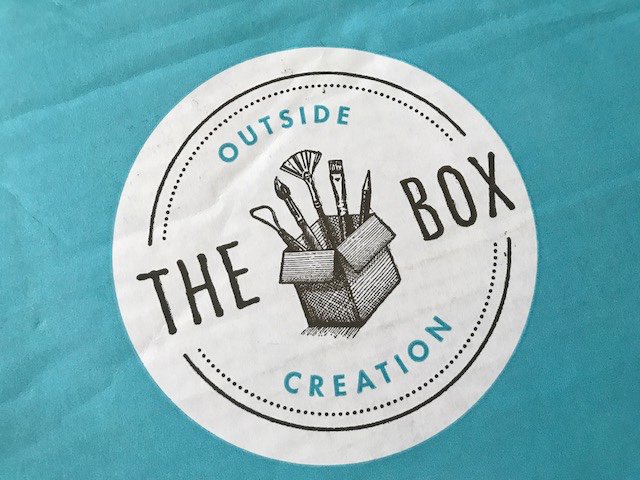 Outside the Box Creation makes it easy for parents, grandparents or other adults to spend quality unplugged time with a child (or children). Each monthly box contains a book to read together on the theme, all the supplies you need and detailed instructions with great graphics. You don't need any prior art experience or artsy talent!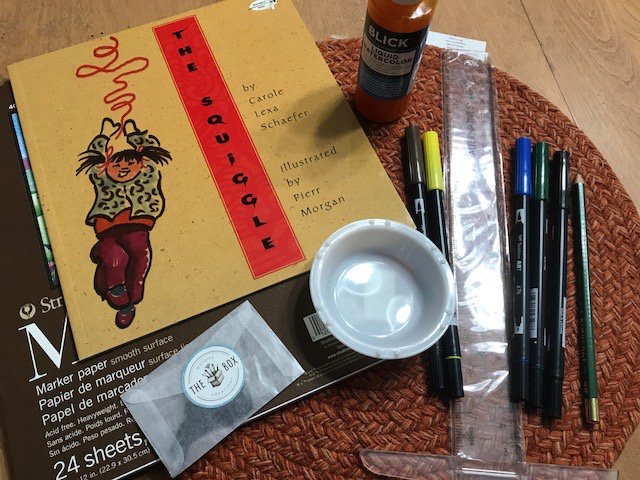 My daughter Molly and I were thrilled to receive this box. She absolutely loves art, and we were excited to see what was inside! I was surprised to see how much was inside the box. This will provide a lot of artistic experiences now, and in the future!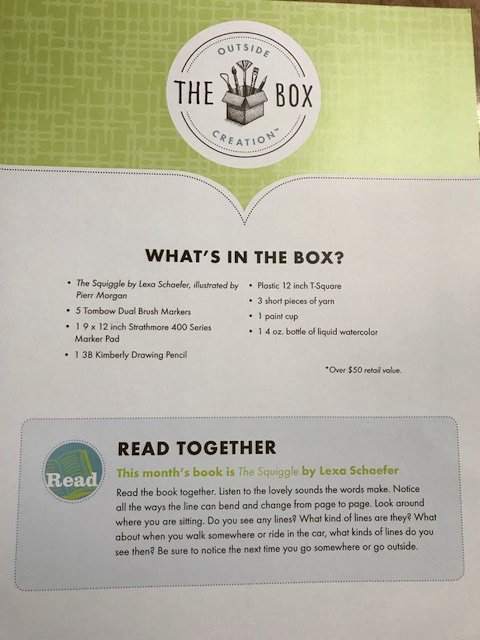 The box comes with a fabulous insert that tells you whats inside as well as talks a bit about the book and inside has drawing instructions.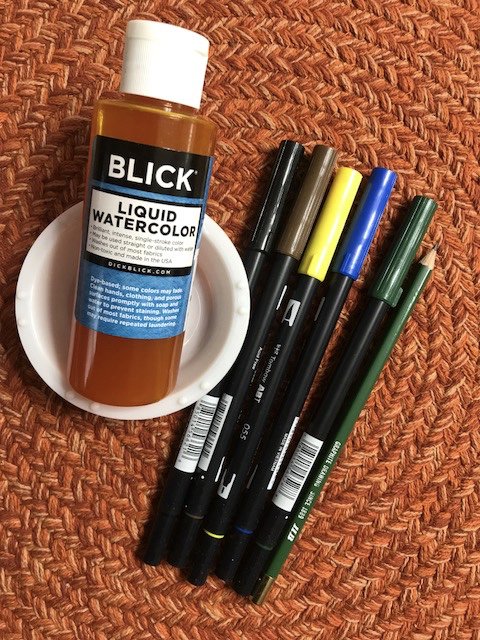 The first thing we pulled out were all of the actual art supplies. They provided a 4 oz bottle of liquid watercolor and a paint cup (the watercolor came in the color yellow). 5 Tombow duel brush markers, which are amazing quality and a beautiful 3B Kimberly Drawing pencil! We love "adult" art supplies as my daughter calls them!
Also included was a Plastic 12 inch T-Square and 3 short pieces of yarn. This is to create a masterpiece, which you will see below.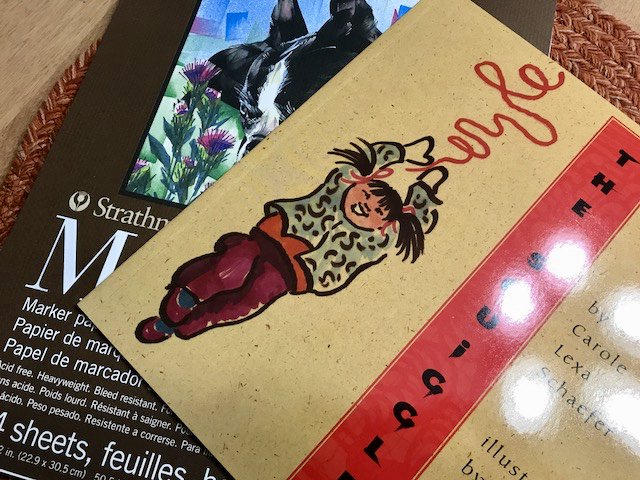 Lastly, included was a 9×12 inch Strathmore 400 series marker pad and the book that goes with the project! The Squiggle by Lexa Schaefer, is about a little girl going on a walk with her class and she is holding a rope, which she makes into a bunch of different things (a building, the great wall of china, and a pond). The book is ADORABLE, and I will be using it for my classroom as well.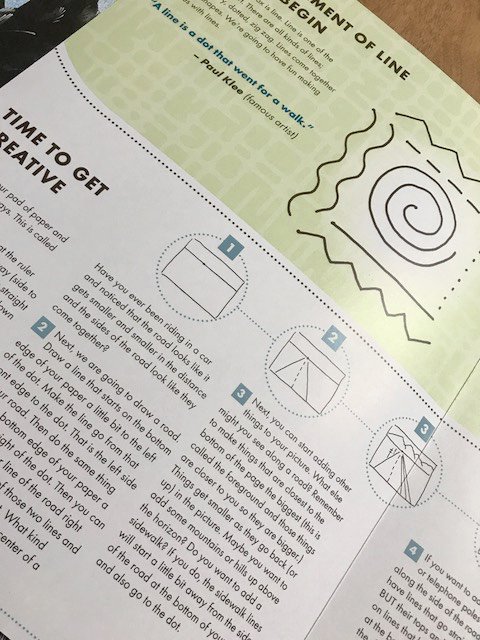 Inside of the manual, they teach you how you make an awesome photo with the items inside the box. LINES, which is associated with the book!
Molly was a pro with using a t-square! She also knew what way to put the pad, which was "Landscape" style.
She also used the t-square to make her road, just like the photo stated!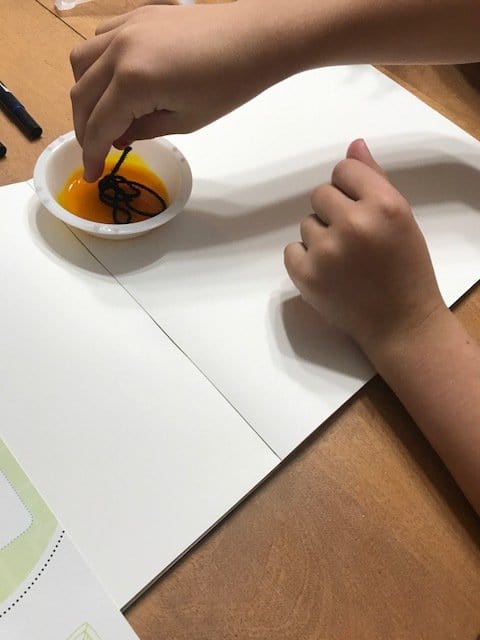 Next we decided to do some fun things with the watercolor and the yarn. I can wait to use this technique with my class!
She dragged as well as dabbed!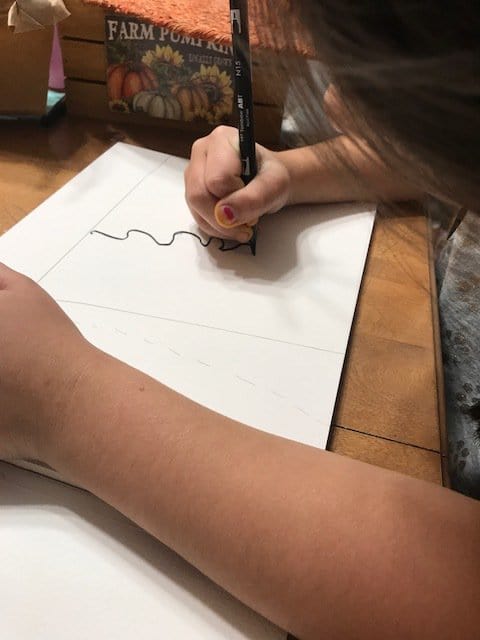 Lastly, she finished her first photo with the amazing brush markers. They are dual-tipped, which is awesome for making perfect lines as well as brushing in a beautiful picture.
All in all, this box was AMAZING. I truly loved it, and I think it's SO important to get off of technology and just spend time with your children. We had a lot of fun doing this project as well as reading the story! I cant wait to see what next month has in store!
Visit Outside the Box Creation to subscribe or find out more!