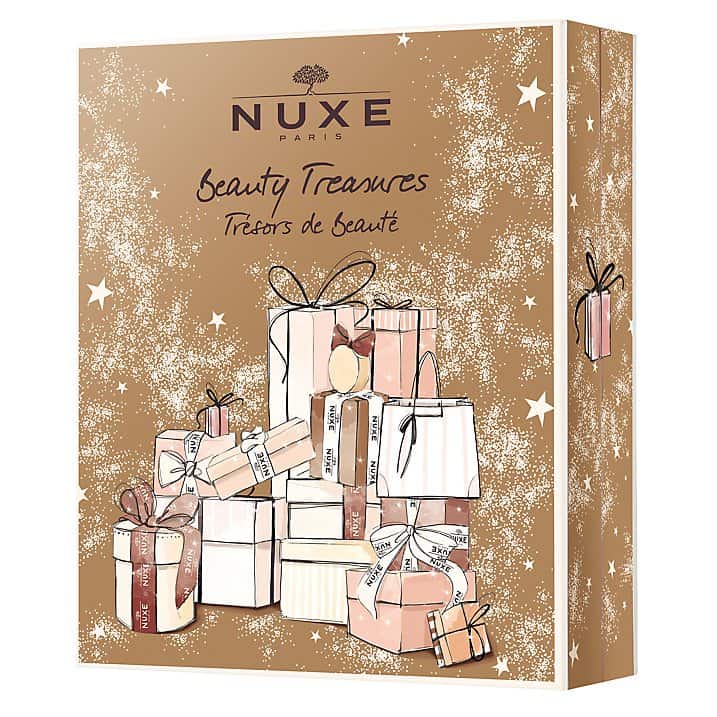 The Nuxe Beauty Beauty Treasures Advent Calendar (£49) is now available at John Lewis! This calendar currently ships to the UK – see below for reshipping info to the US.
Indulge someone special this festive season with this collection of luxurious skin and body care treats from NUXE.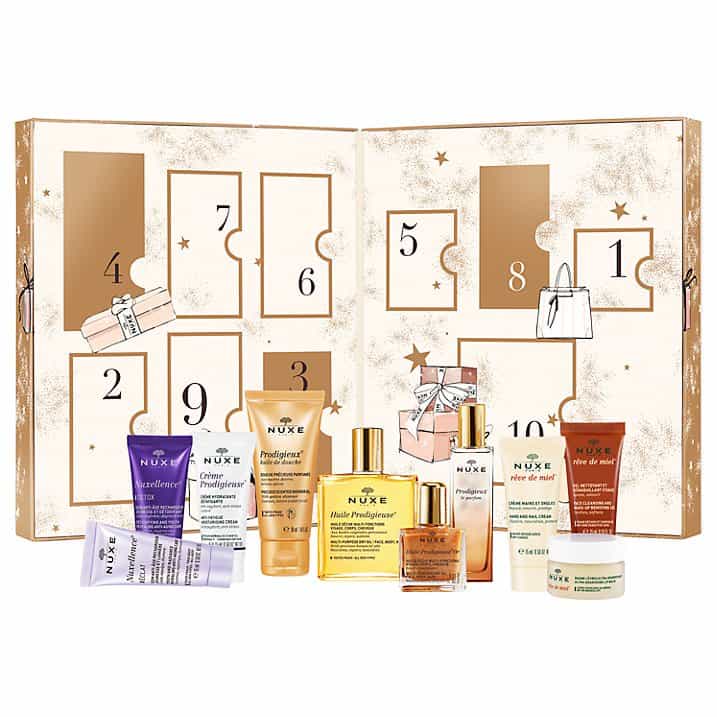 This set includes:
Reve de Miel Lip Balm, 15g
Huile Prodigieuse, 50ml
Rêve de Miel® Gel, 15ml
Crème Prodigieuse, 15ml
Prodigieux shower oil, 30ml
Nuxellence Detox, 15ml
Nuxellence Eclat, 15ml
Huile Prodigieuse Shimmer, 10ml
Reve de Miel Hand and Nail cream, 15ml
Prodigieux le Parfum, 15ml
The Nuxe Beauty Beauty Treasures Advent Calendar currently doesn't ship to the US – but the value on this calendar makes it worthwhile to consider a package forwarding service from the UK to the US if you must have it. If you love it but can't stomach the shipping (which will be about $50 USD), be sure to check out the Beauty Advent Calendars that ship to the US.
Here's a list of UK parcel forwarding services!
Note that you may still be responsible for import duties, these services will provide information and typically fill out all the forms for you based on the information you provide.
Information we provide on reshipping is only informational – we suggest checking out the FAQs before buying.
Looking for even more advent calendars? Check out all our posts on Advent Calendars or find more on Amazon, or see the list of Advent Calendars in the directory!
And: check out the Best Beauty Advent Calendars!