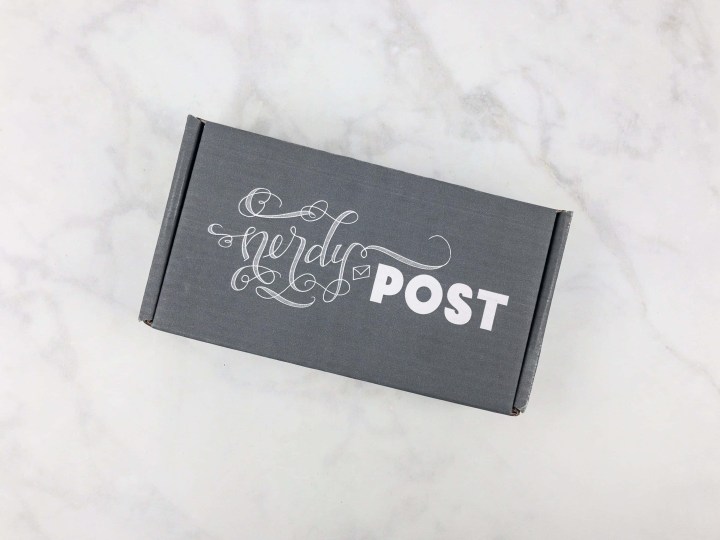 Nerdy Post is a subscription that sends original, hand-lettered stationery, posters, prints, stickers, and other paper ephemera around a different theme each month! Not into that month's fandom? You can easily skip your shipment. While most items are created by Alexis Lampley, the owner of Nerdy Post, they've been including items from other artists and shops, too!
They now have Nerdy Tees, too, a matching shirt subscription. You can now add-on the tee to this subscription.
Everything is packed nicely into a box to protect all the contents.
DEAL: Save 10% on your first month of Nerdy Post! Use coupon code NERDYNEWBIE. Does not apply to Nerdy Tees box or combo.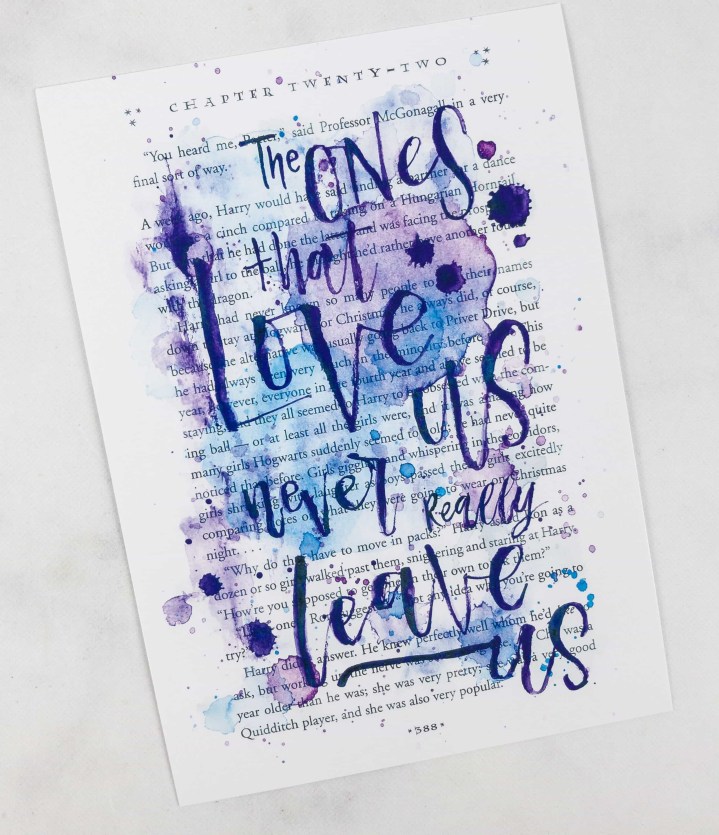 The theme for August is "Back To Hogwarts"!
The information card gives you a list of all the items in the box and a bit of an idea into the creation process.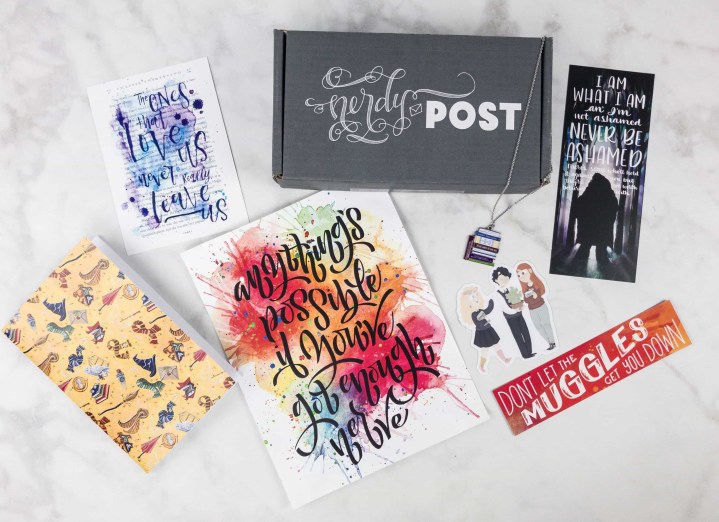 Everything in my August box!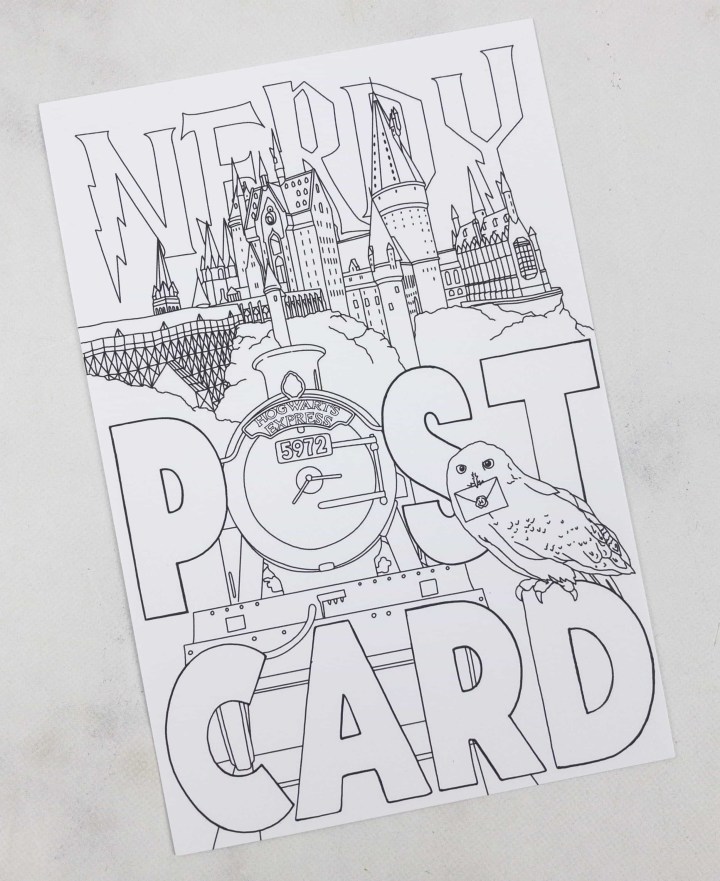 Color-In Postcard – A staple in every Nerdy Post package! Lots of iconic graphics here with some intricate coloring work possible!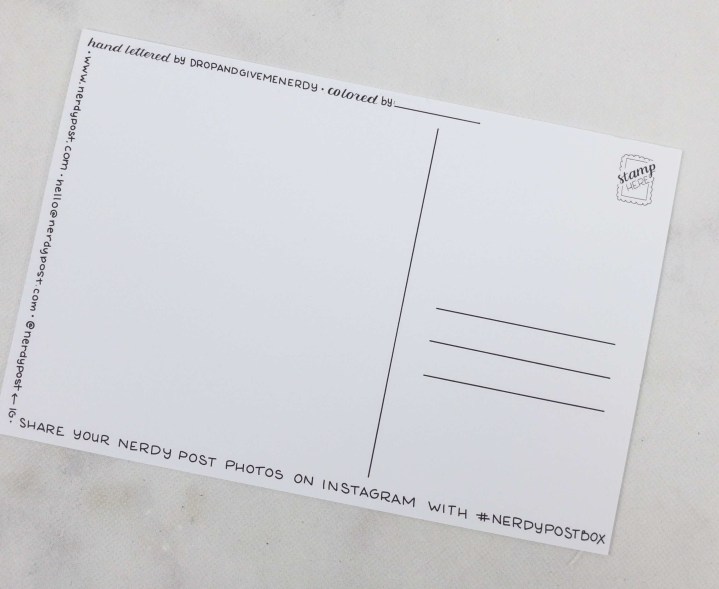 You can write a message on the back and give it to someone, or just keep your pretty postcard for yourself!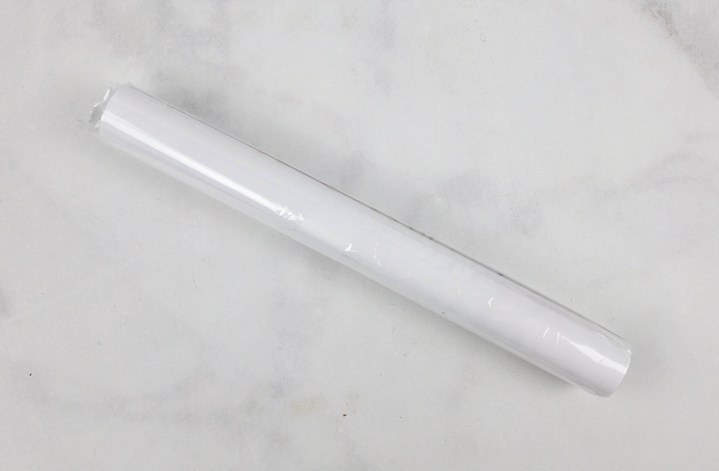 Next up is a poster that came well-wrapped. Good job in handling these kinds of stuff, Nerdy Post!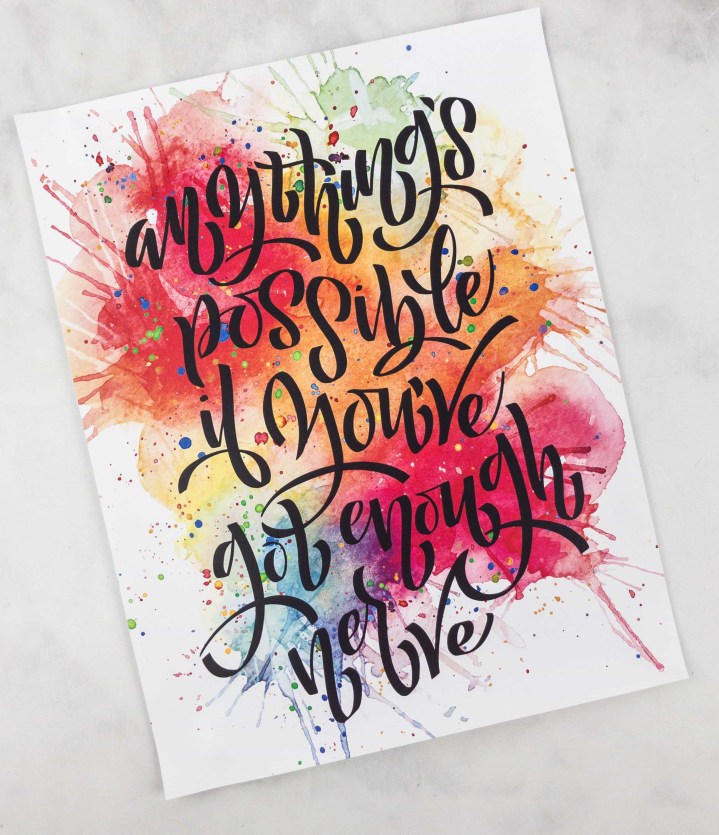 "Everything's Possible…" Art Print – The splash of colors on this poster can liven up any room. The quote is from Harry Potter and Order of the Phoenix!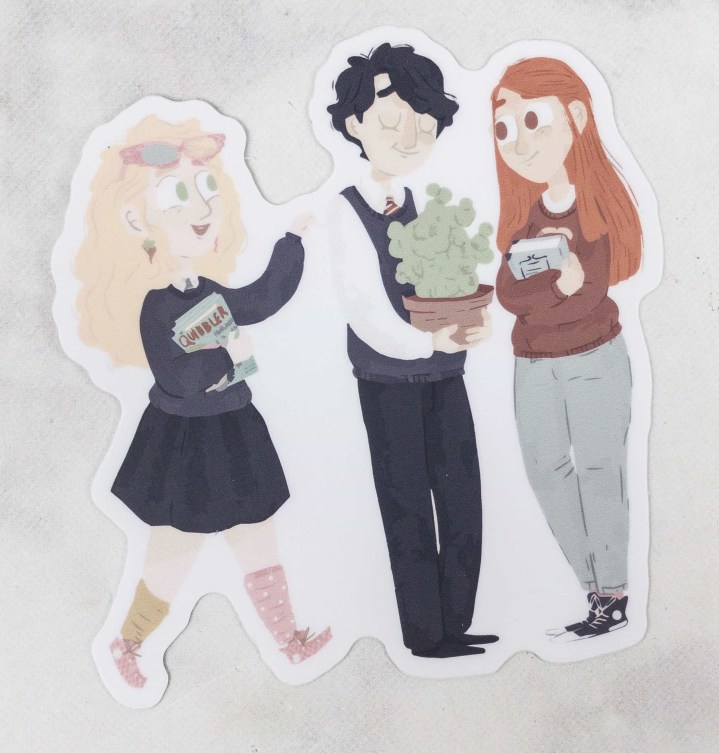 Luna, Neville, & Ginny Sticker – These three are not usually featured whenever there's a Harry Potter themed subscription, so we're so glad to see them in this month's Nerdy Post!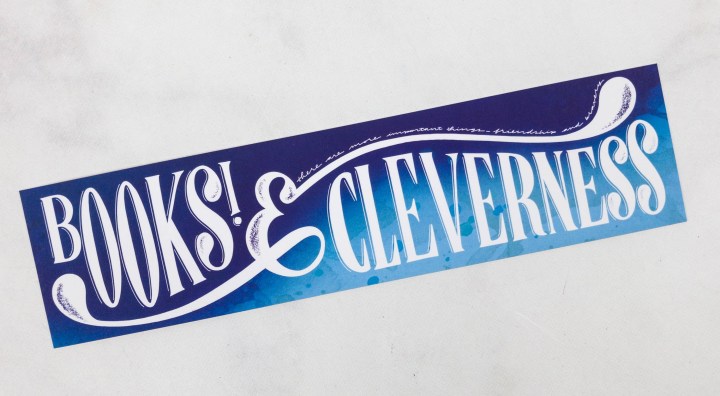 Books! & Cleverness Bookmark (Side 1) – Do you still remember who said this? In case you need to refresh your memory, it's Hermione Granger in Harry Potter and the Sorcerer's Stone. Such a wonderful bookmark to remember the studious and bookish lass! My daughter nabbed this one asap!
Don't Let the Muggles Get You Down Bookmark (Side 2) – On the other side of "Books! & Cleverness" is a quote from Ron Weasley. Everyone who shipped Ron with Hermione, raise your hands! ?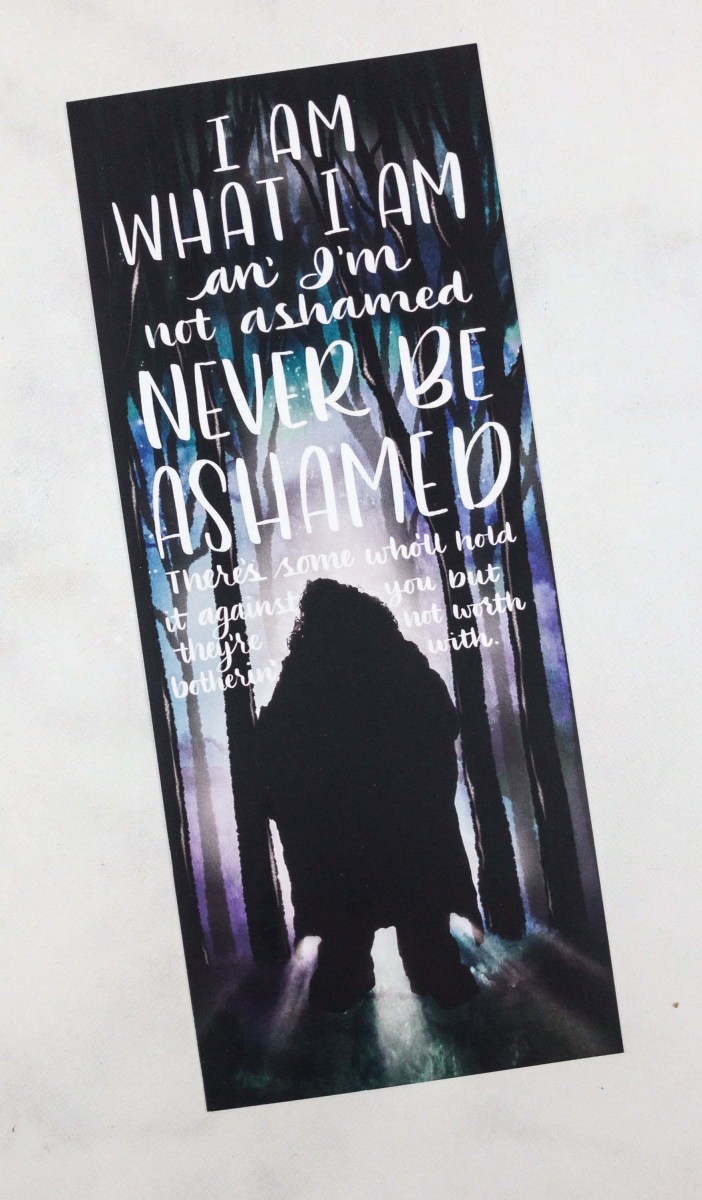 Hagrid Bookmark (Side 1) – Features one of Rubeus Hagrid's best quotes. It's from Harry Potter and the Goblet of Fire. #Swagrid!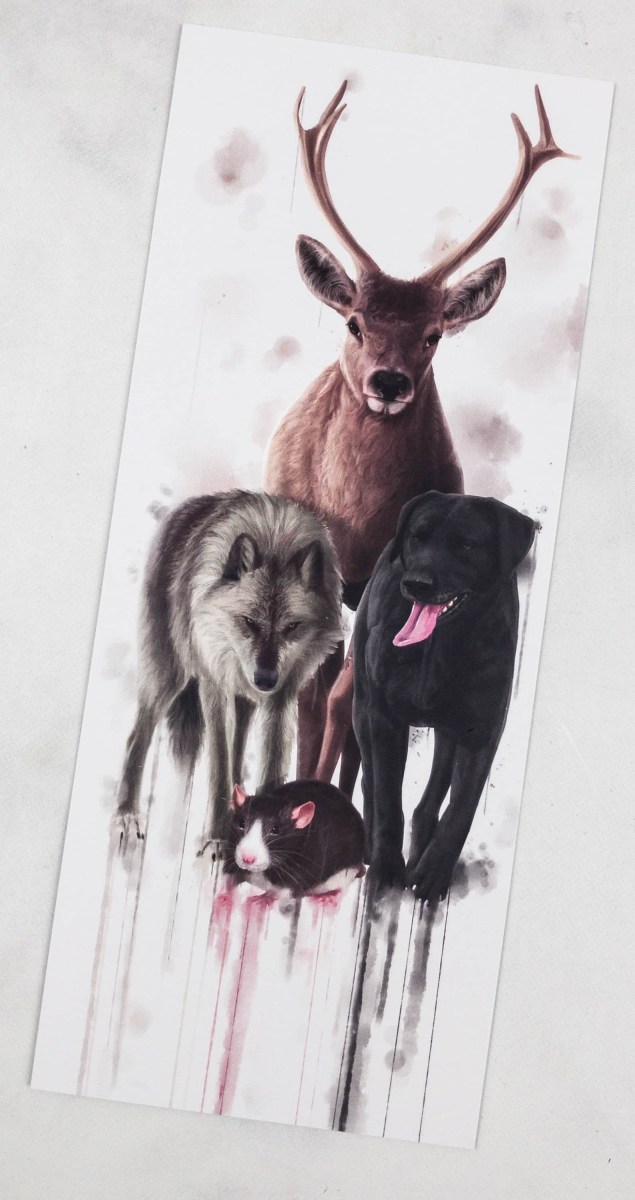 The Marauders In Animal Form Bookmark (Side 2) – On the other side of the Hagrid inspired bookmark is an illustration of the Marauders in animal form: Remus as a wolf, Peter as a rat, Sirius as a dog, and James as a stag.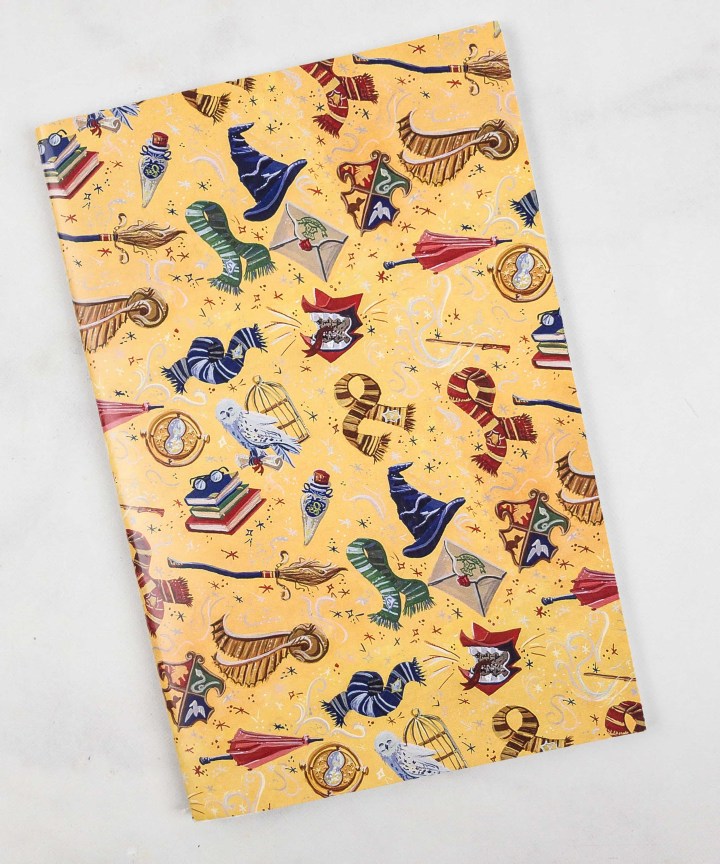 Notebook – The cover is filled with all sorts of things from the fictional universe of Harry Potter, from wizard hats and Hogwarts letters to broomsticks and owls.
Its pages are blank, perfect for sketching Harry Potter fan art!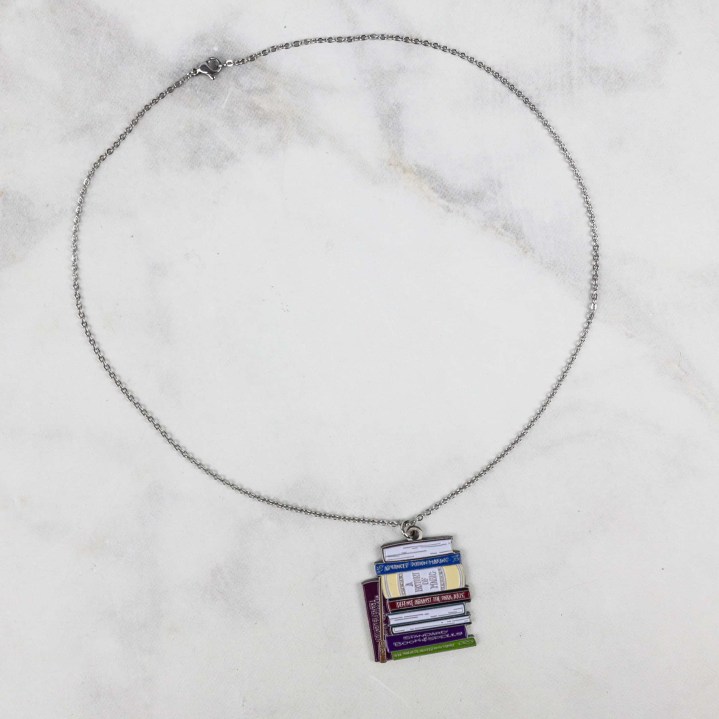 Hogwarts Schoolbooks Necklace – Hermione would love this. It's a cool necklace featuring a pile of books as a pendant. Bookworms unite!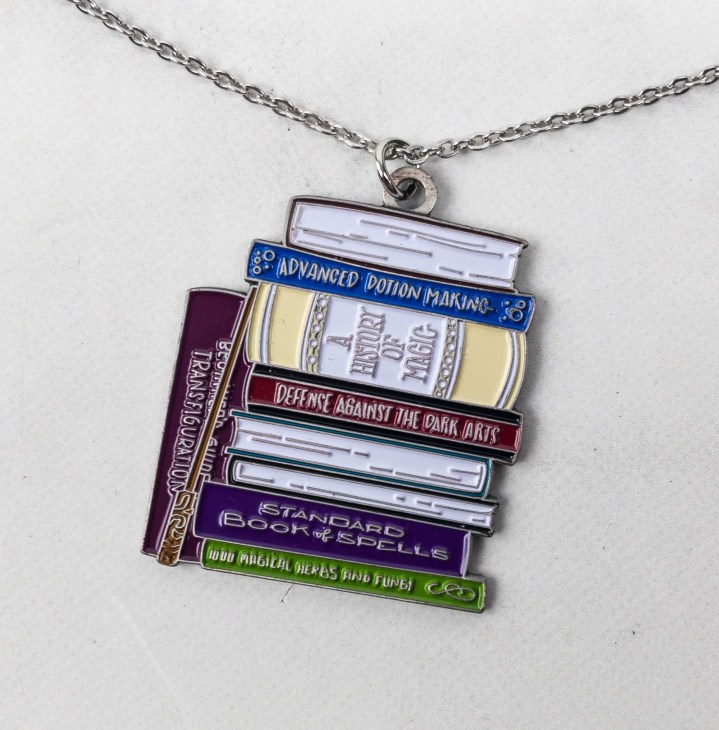 Here, we have Advanced Potion Making, Defense Against The Dark Arts, Standard Book of Spells, 1000 Magical Herbs and Fungi, and A Beginner's Guide to Transfiguration. What's your favorite book from Hogwarts?
Ahhh, Harry Potter just never gets old. I mean, Harry Potter is already 37 years old in 2017 but the universe J.K. Rowling has created is a thing that any fan would never get tired of going through over and over again. It's such a great theme to welcome the new school year! Also, it's worth mentioning that Nerdy Post is almost becoming a sampler for high-quality large format work – they are going to start selling the ones that are in really high demand in canvas and I might have to get one!