That Daily Deal is now offering a smaller version of Pet Treater called Mini Monthly Mystery Box for Dogs. You'll receive at least one bag of treats made in the USA or Canada along with one toy each month for $9.99 and free shipping. Small, medium, and large dog options are available. Subscribers will also have access to secret deals and add-ons.
There's an invite to grab full-sized box with a free pet bed – use MINIBED to get a free pet bed with your first Pet Treater.
DEAL: Use LOVE-PT5 to take $5.00 off your first Pet Treater box (their full size monthly subscription) or code MINIBED to get a free pet bed with your first Pet Treater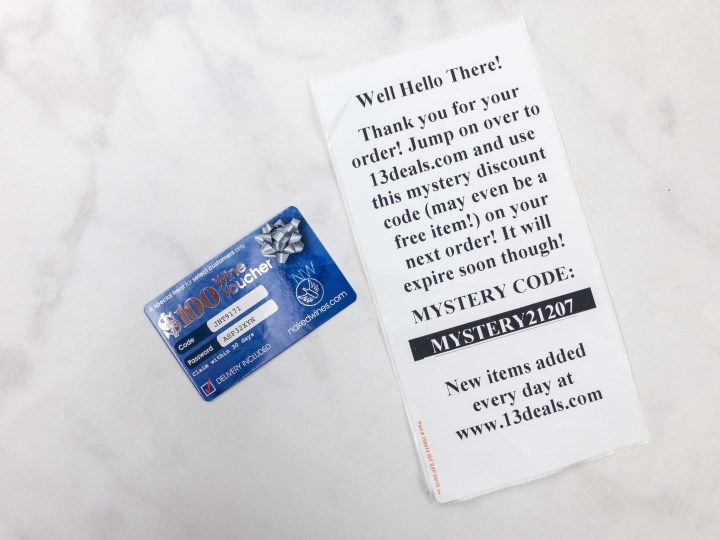 They also always throw in a 13Deals coupon. This month also had a $100 voucher for nakedwines.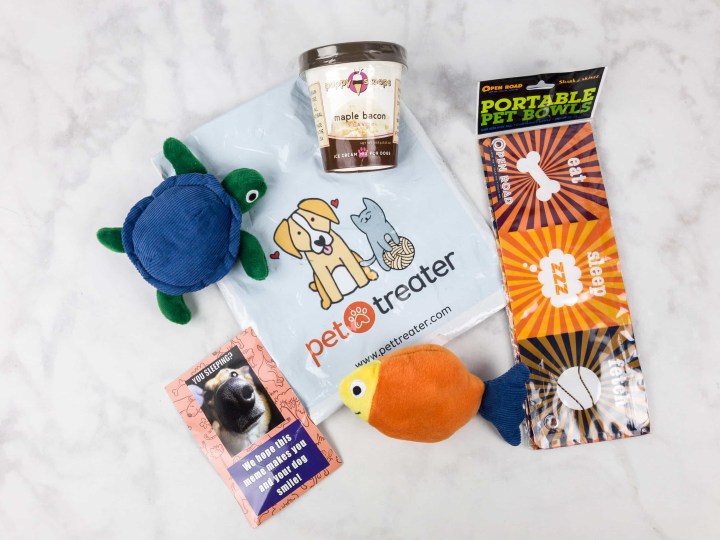 The contents of the September Mini Monthly Mystery Box for Dogs. This is the box for Small Dogs.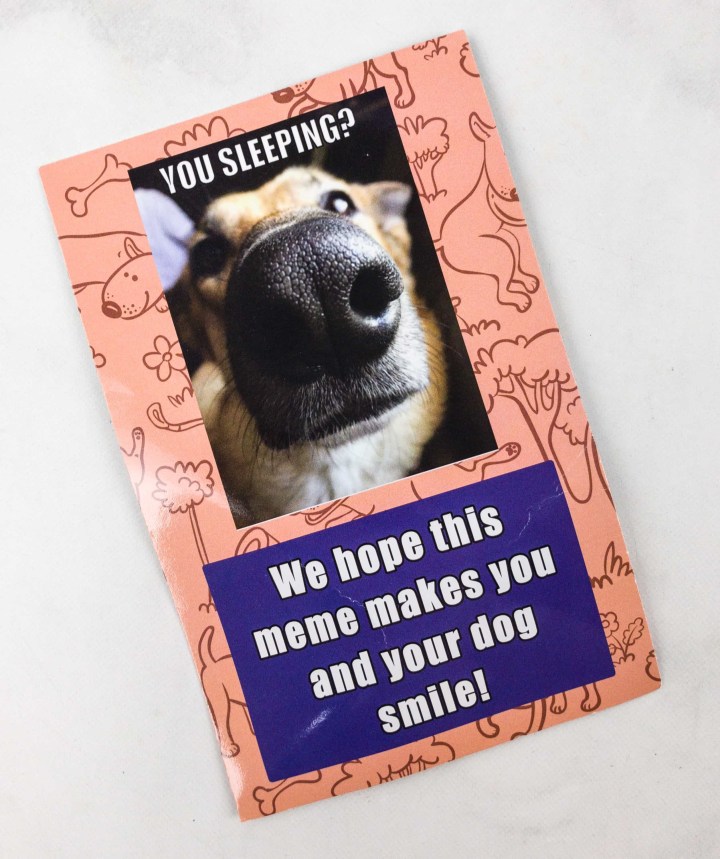 They always include a simple glossy card with a dog meme to brighten your day.
Puppy Scoops Maple Flavor Ice Cream Mix For Dogs ($8.99) This doggie ice cream is lactose free so as to not upset a delicate tummy! It's super easy to make. Pour the mix into the carton, add 2/3 cup of water, and stir. Place in freezer for 5 hours and let thaw for about ten minutes before serving. The ingredients are simple: lactose-free whole milk, cane sugar, gelatin, natural vanilla flavor, and salt. The pups love this fun, frosty treat! This is a great way to let your dog enjoy a "people food" treat without giving him all the additives and other stuff.
BUT…
We got this exact same item last month. And in September we aren't quite as excited about it – it's not hot outside and can be downright chilly.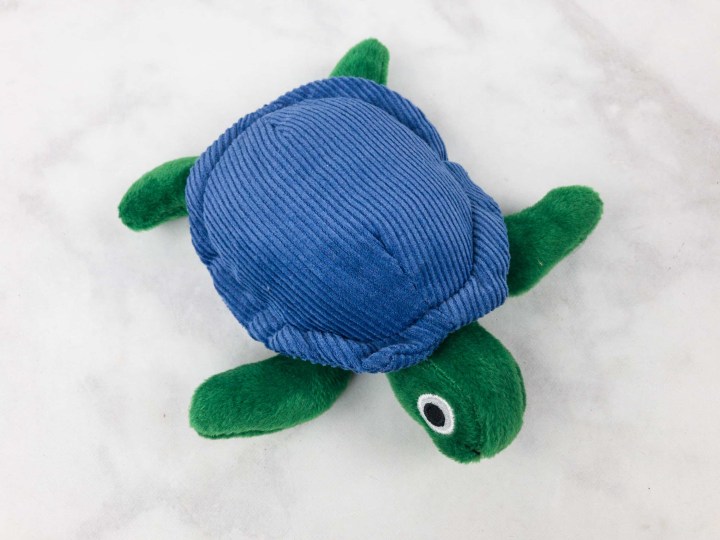 Turtle Dog Plush Toy: The box contains a super cute turtle plush toy for dogs. The shell is made of adorable corduroy.
The toy is plush, but it's fairly rugged and compact.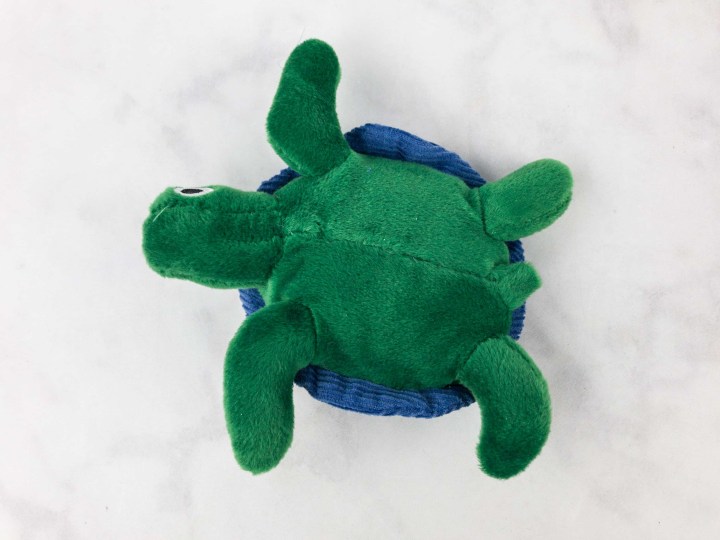 It is well-built and the stitching is tight and secure so this plushie can last your dog for a while.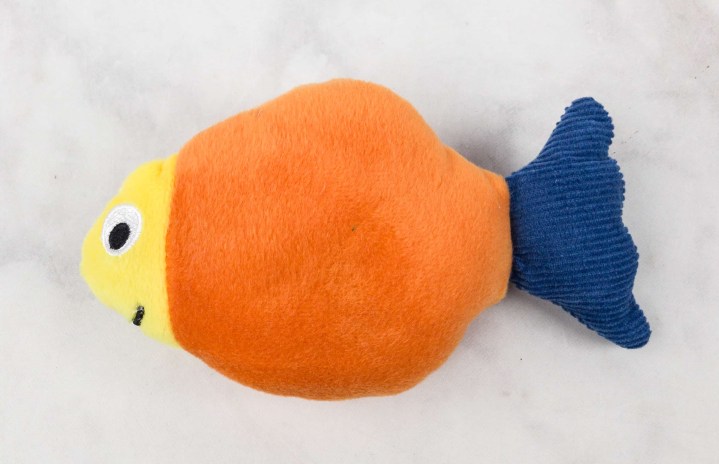 Fish Dog Plush Toy: Another cutie plush toy is the fish dog plush toy. Like the turtle plush toy, this one is also made of good quality material and very well-stitched. I love the use of different fabrics on the toys to give them some textural variation. .
Open Road Portable Pet Bowls: Traveling with your dog is made much easier with the portable pet bowls. These collapsible pet bowls can hold food and water for your dog while you are on the road.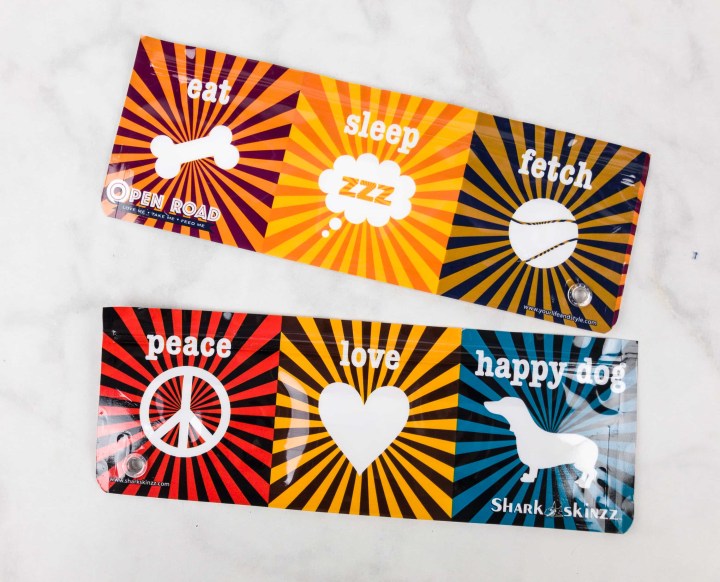 The bowls come in two colorful designs. The pack includes a loop so you can keep the bowls together. It can hold enough food and water for one meal. It is also collapsible and reusable for your furry love's next meal on the go. Folded flat, they slip easily into a seatback or stroller/backpack pocket.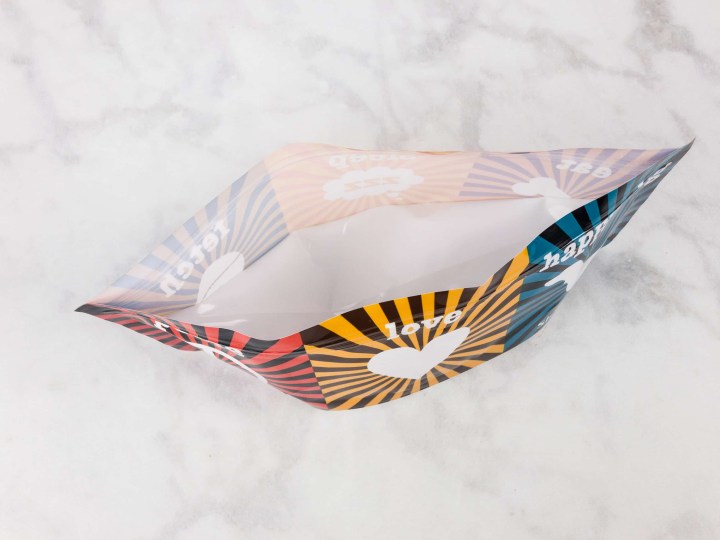 This box is a fun, low-cost way to treat your dog — it's so hard to beat because this subscription is so inexpensive! There is always something fun to play with, something to snack on. Unfortunately we weren't impressed with a month with an exact same duplicate item as the previous month – which meant no dog treats again.
Visit Mini Monthly Mystery Box for Dogs to subscribe or find out more!