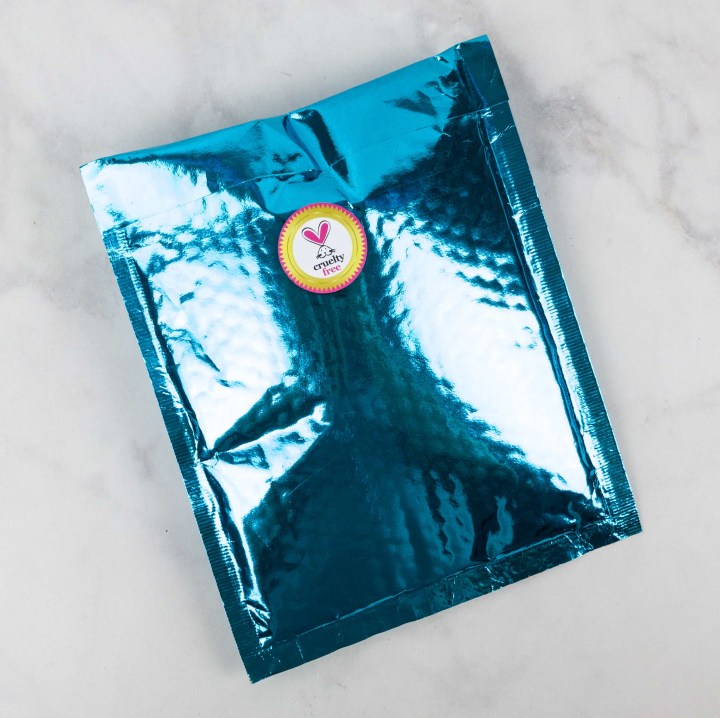 Medusa's Make-Up Beauty Box is a beauty subscription box that delivers 3-5 vegan products (with a value of $40) for only $15.95 per month.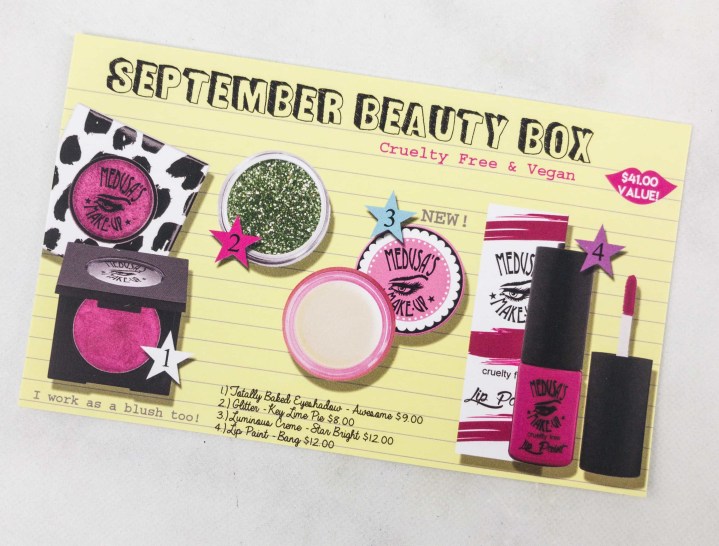 This box includes 4 vegan beauty products this month. The information card gives you a list of all the items.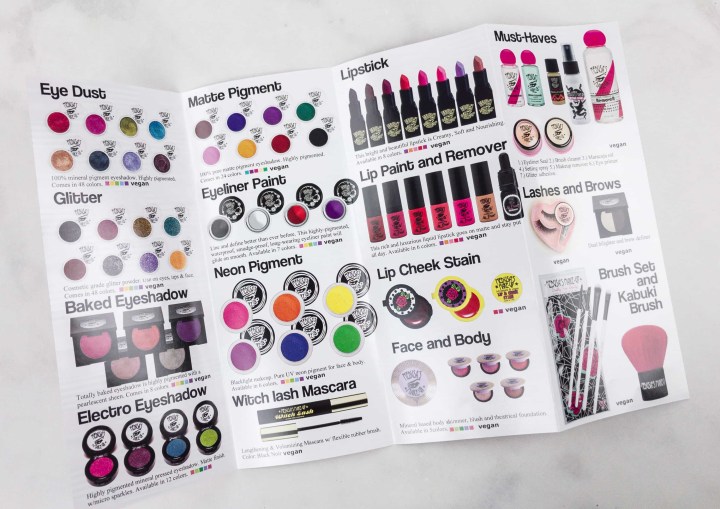 There was also a leaflet with a list of other items available on their website.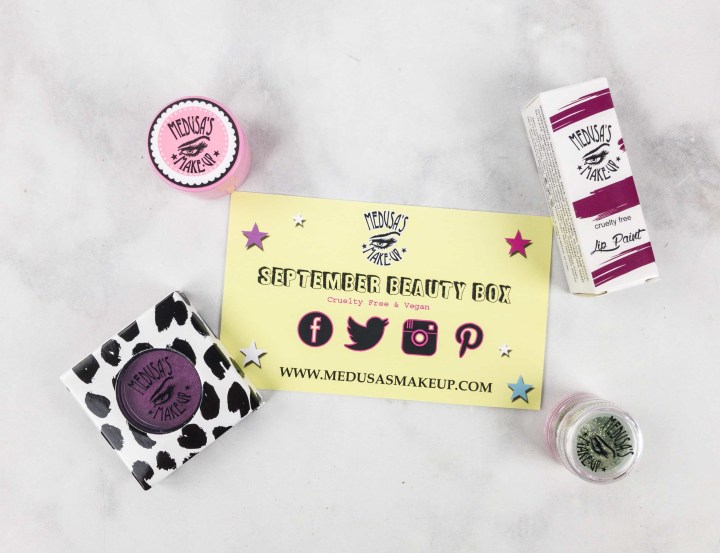 Everything in my September 2017 box!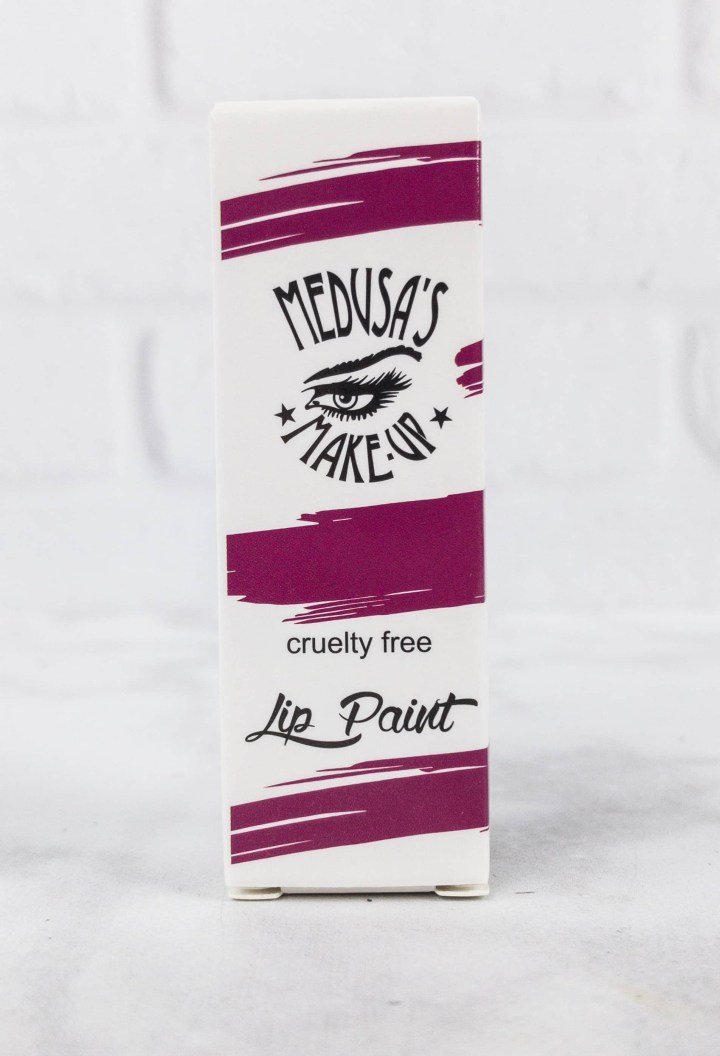 Lip Paint in Bang ($12) A liquid lipstick with a matte finish.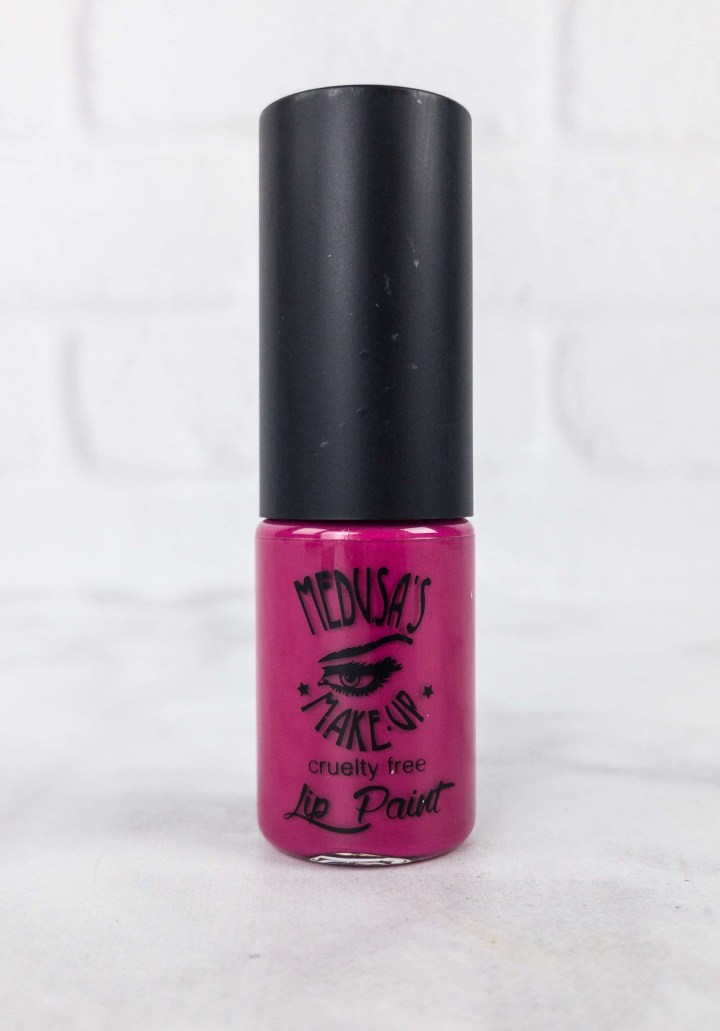 Love the bright pink color! It is well-pigmented and long-wearing too.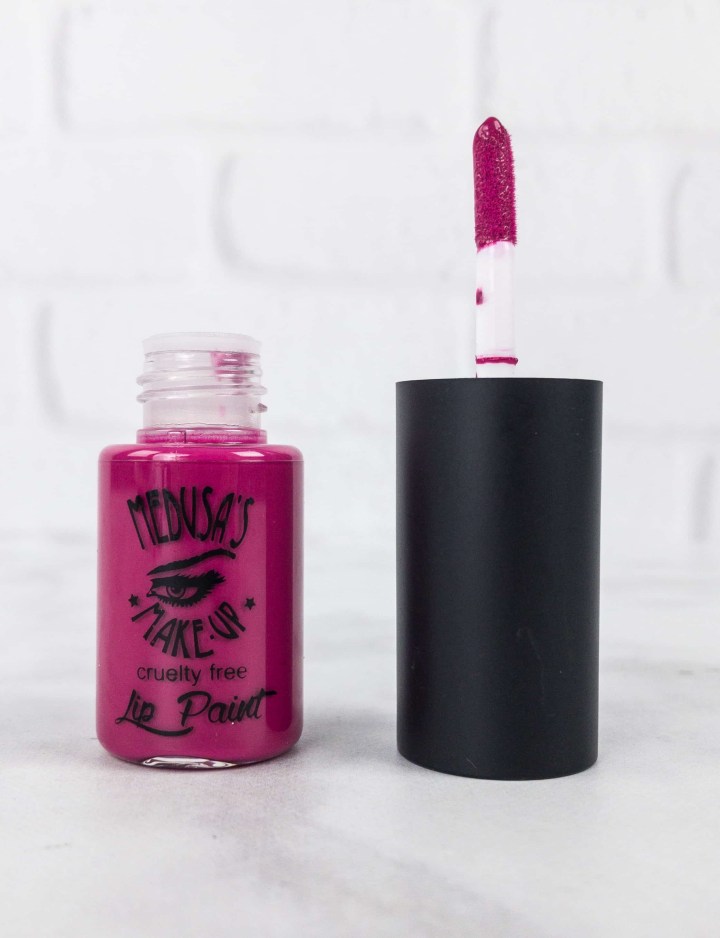 Thanks to the doe foot applicator, it's easy to achieve a smooth and even lip color.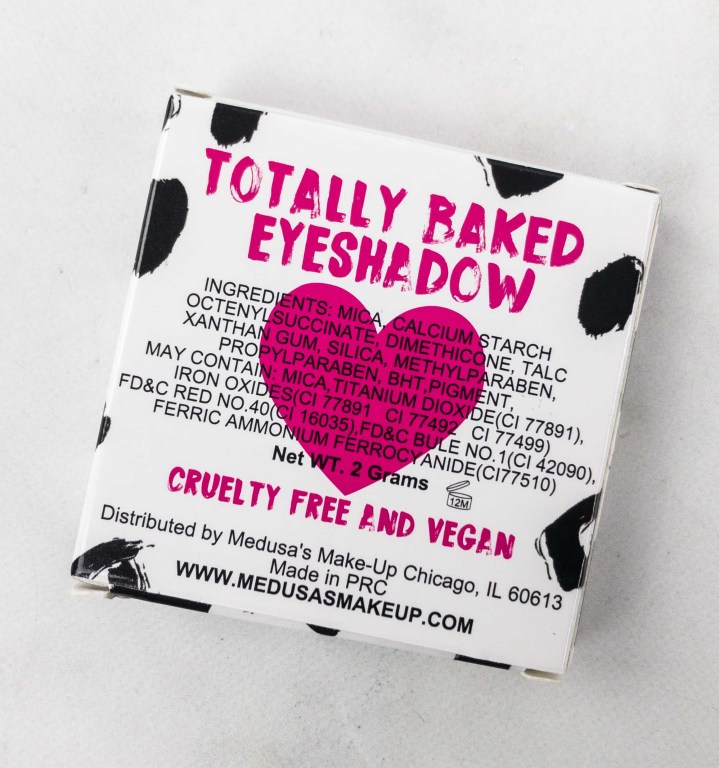 Totally Baked Eye Shadow in Awesome ($9) A purple eye shadow with a shimmery finish.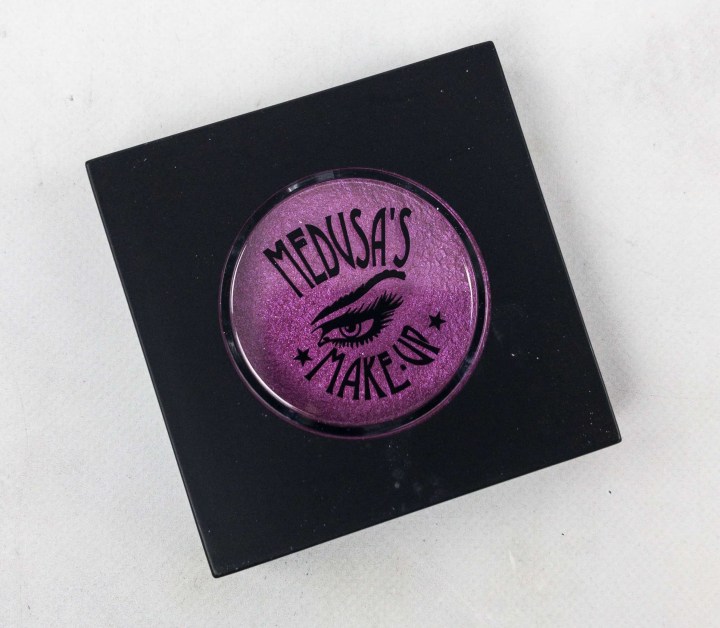 It's so nice and sparkly, an easy option for nighttime make-up.
It's bright enough to make your eyes pop! The only big FYI on this one is that it contains parabens, which might be unexpected for some people for a vegan beauty subscription.
Star Bright Luminous Creme ($12) This is an all natural creme highlighter. Ideal for all skin tones.
You only need a little amount of this highlighter to make the skin look naturally glowing and luminescent.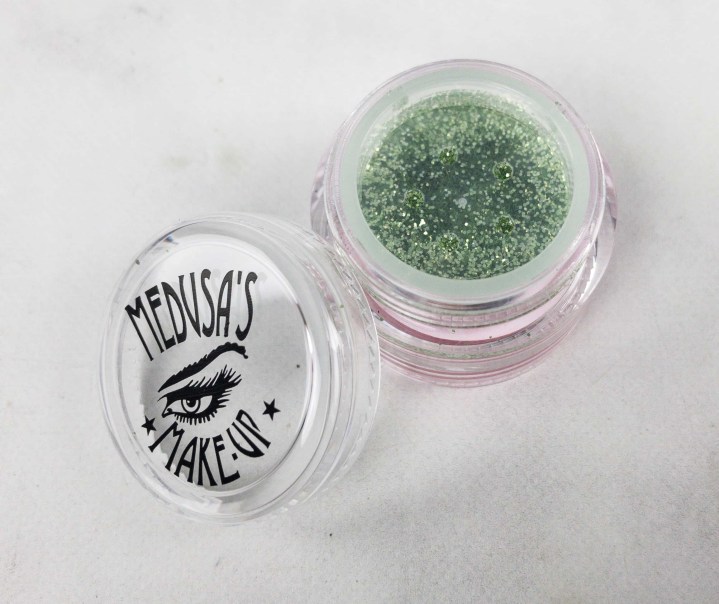 Glitter in Key Lime ($8) The name  sounds so yummy! Although this key lime glitter is not edible, it can be used to put a little sparkle on the face, eyes, lips, or hair. If you really want to make these glitters noticeable, make sure to apply a glitter base adhesive beforehand.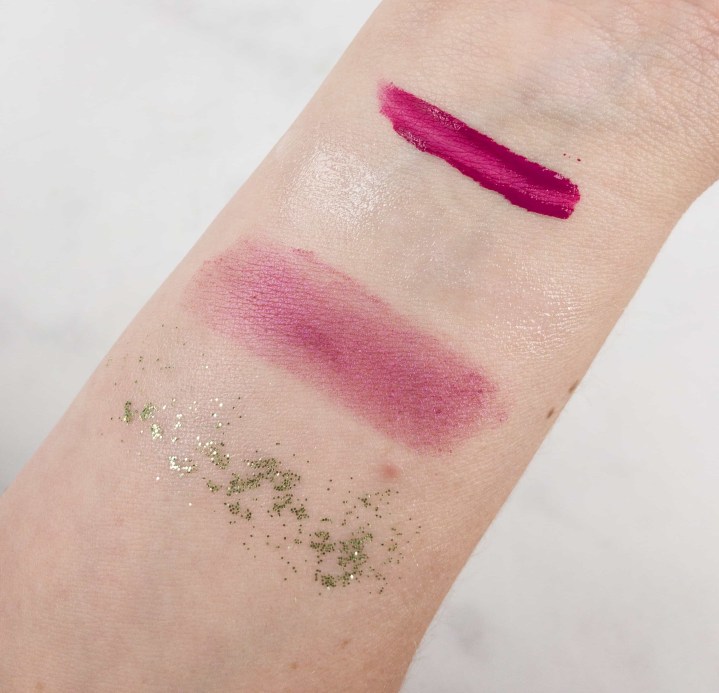 I used the shimmer highlighter to make the glitter stick!
The value of the September Medusa's Makeup Beauty Box is $41. With items for the lips, the eyes and the face, it is also a win in terms of variety. It's a nice subscription for those who are looking for safe yet fabulous beauty items!
Visit Medusa's Make-Up Beauty Box to subscribe or find out more!