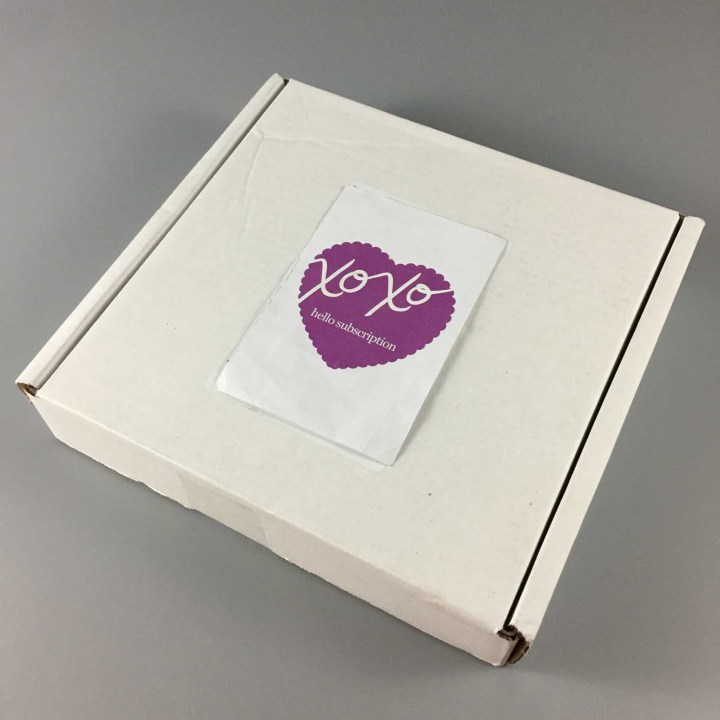 Lucha Loot is a monthly subscription box devoted to all things Lucha Libre! Lucha Loot is committed to officially licensed 100% items with lucha libre collectibles including DVDs, magazines, posters, art and more, plus lucha masks, all with royalties paid to or purchased directly from luchadores.
T-shirt, autographed picture, mask and more! There is a lot of loot packed into this treasure box. There are two sizes of Lucha Loot – the Lucha Loot Standard Chest ($19.95 + $8 shipping), and the Lucha Loot Deluxe Booty Chest ($29.95 + $8 shipping).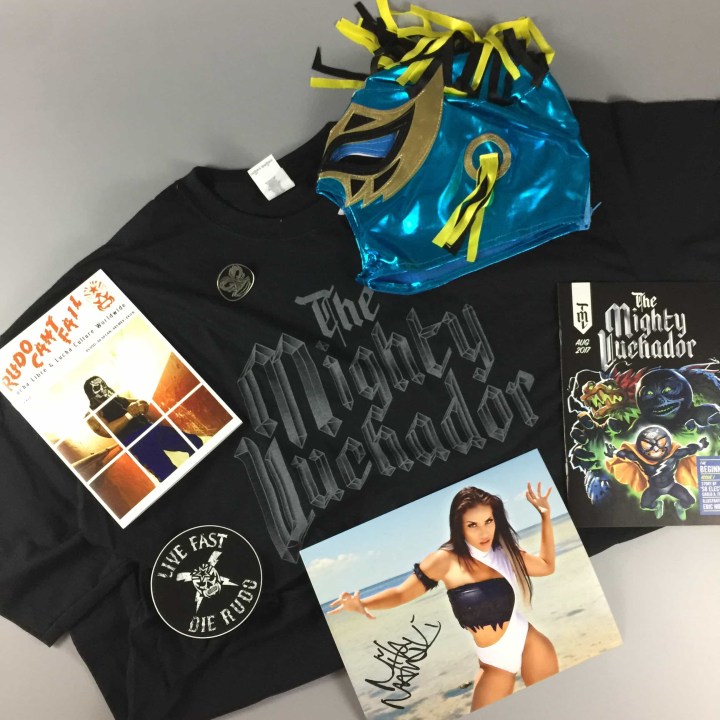 DEAL: Save 10% on your first box! Use coupon code TRYLL.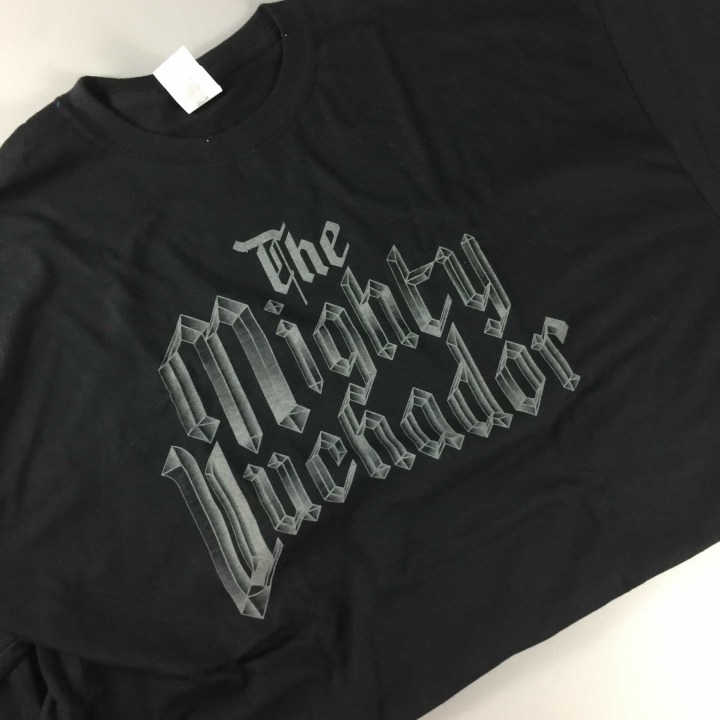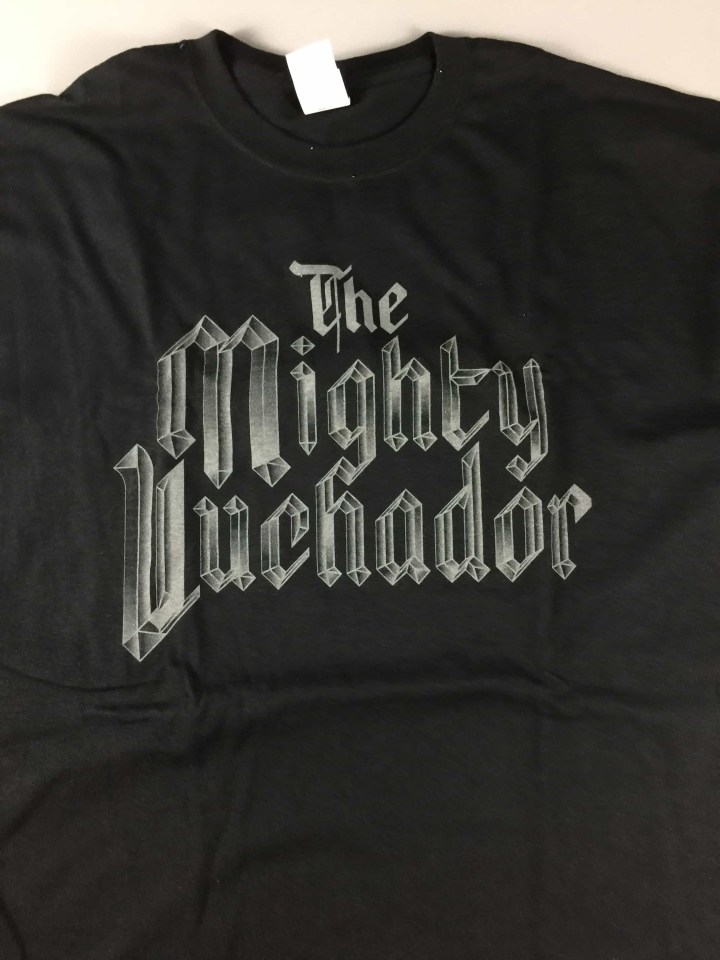 The Mighty Luchador T-Shirt – The Mighty Luchador is a comic series and I like the simplicity of the t-shirt.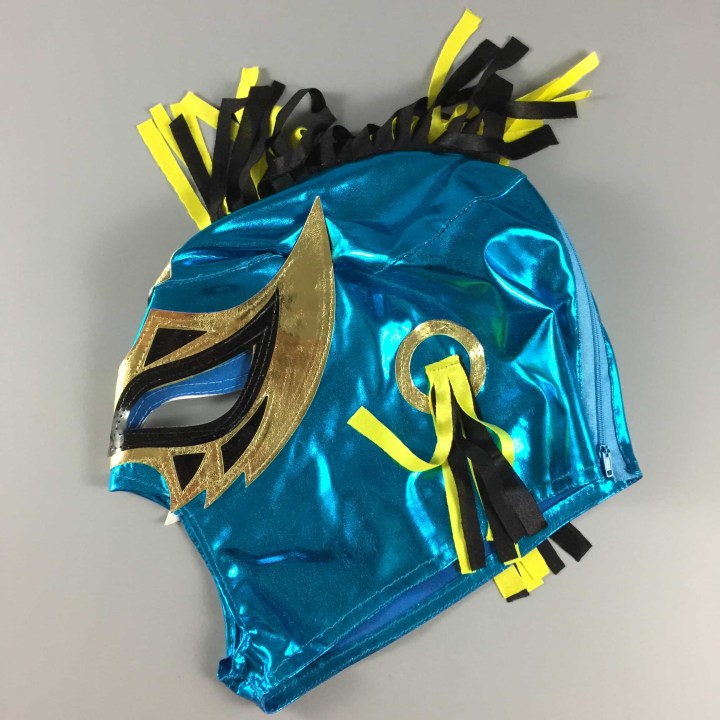 Wrestling Mask – The blue mask with gold design makes for such a cool look. The mask uses a zipper instead of the more traditional tie.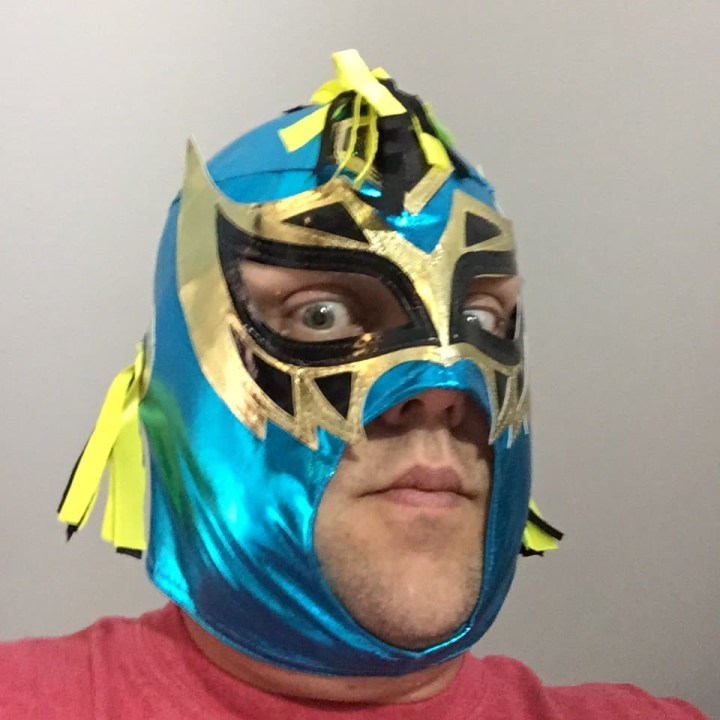 How do I look?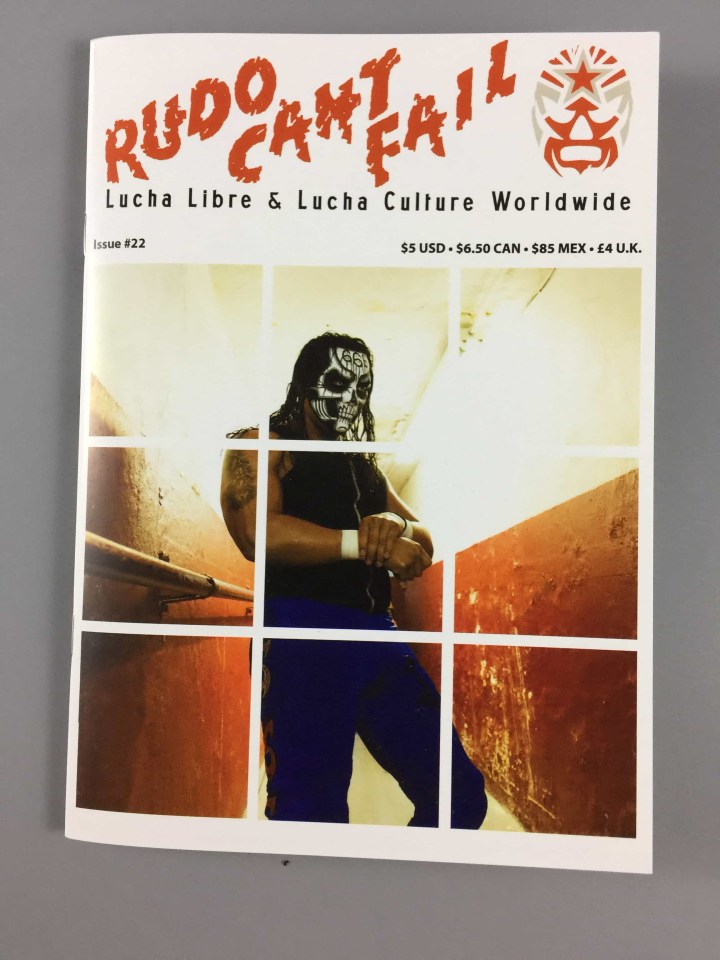 Rudo Can't Fail Magazine. Issue #22 has tons of news and photos from the world of Lucha Libre. I just wish I was able to get my hands on issue #1.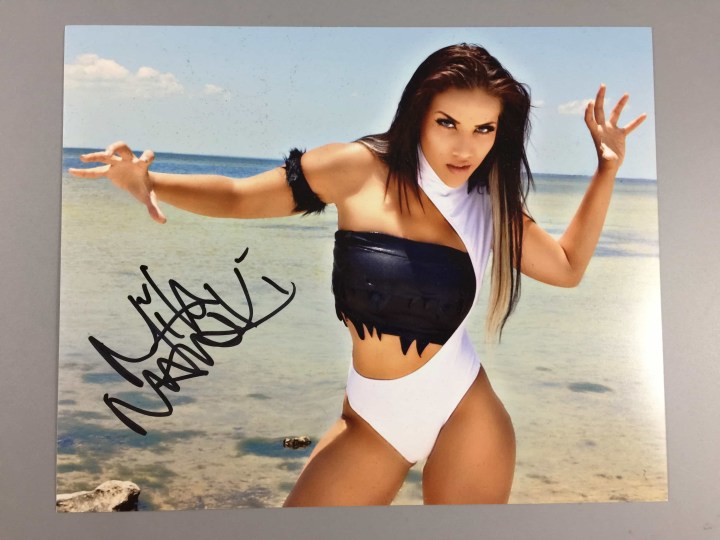 Mila Naniki Autographed 8×10. Lucha Loot is amazing with the way they include autographed items from some of the greatest in Lucha Libre today.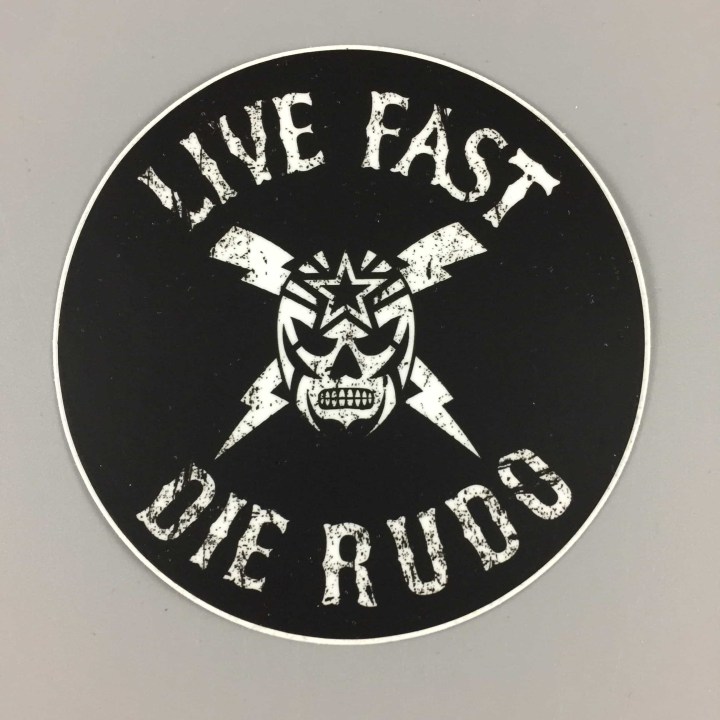 Live Fast Die Rudo Sticker. This is a great looking logo. I like the weathered look to it.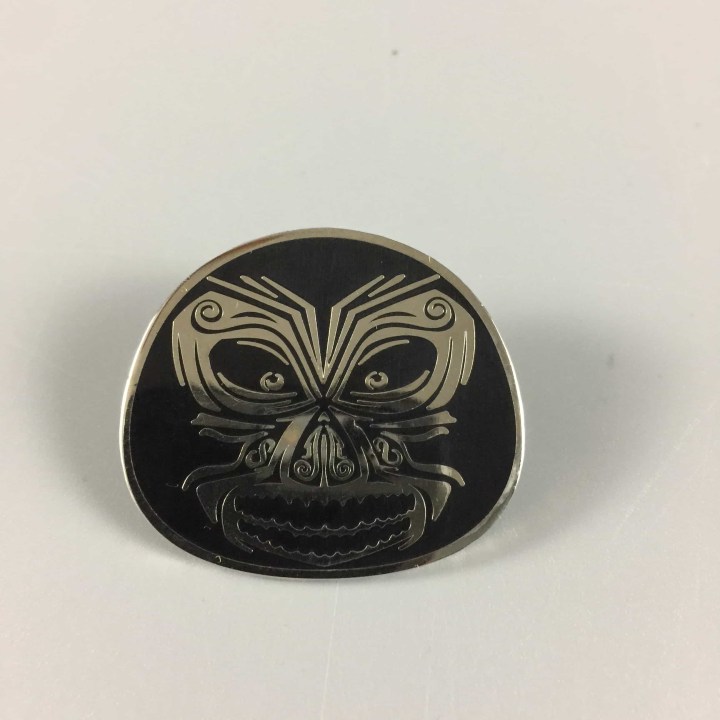 Lucha Pin – Lucha Loot has been known to include some great looking pins and this one ranks right up there with some of the best.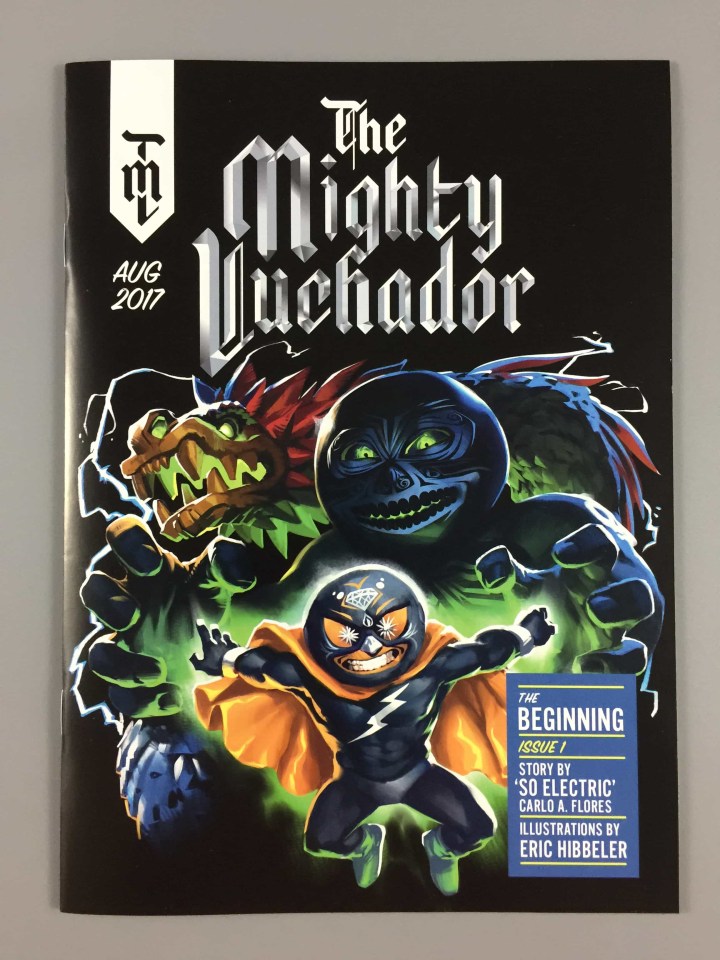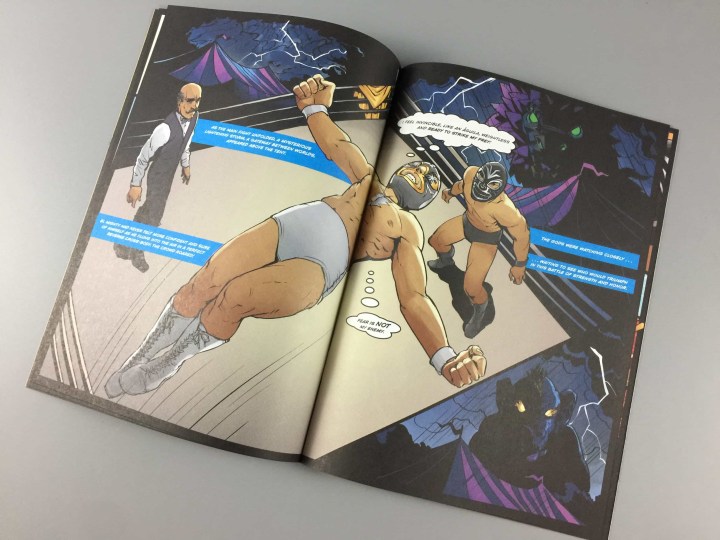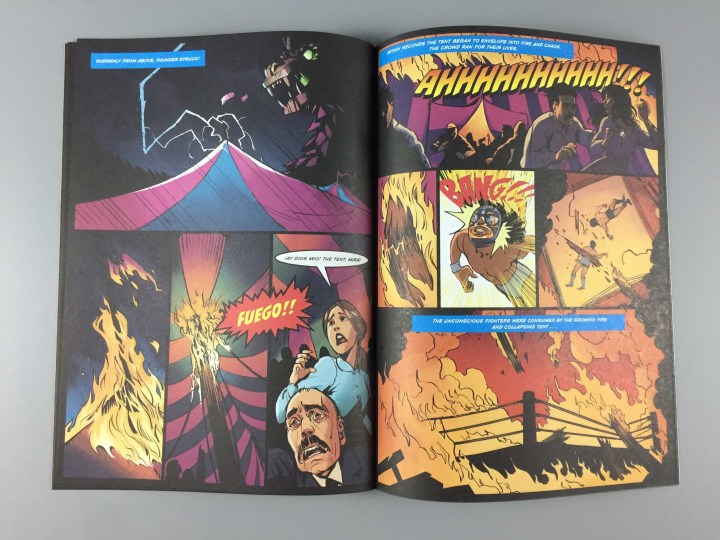 The Mighty Luchador #1 Comic Book – This was a cool surprise. The comic art looks good and it arrived bagged inside the box. The book was also placed in the box well and is in fantastic condition.
No description sheet this month unfortunately.
This is easily one of my favorite subscription boxes. There is a nice variety of items which is something I definitely love about this box. I'm looking forward to seeing what Lucha Loot has in store for the upcoming months!