Loot Tees is one of the Loot Wear collections of monthly subscriptions from Loot Crate with exclusive geek and gamer premium wearable accessories with a monthly theme. Loot Tees is their t-shirt subscription. From size small to 3XL for Women and 5XL for Men for just $8.99 per month – shirts for adult geeks of all sizes. See our Loot Wear reviews for photos of the other subscriptions!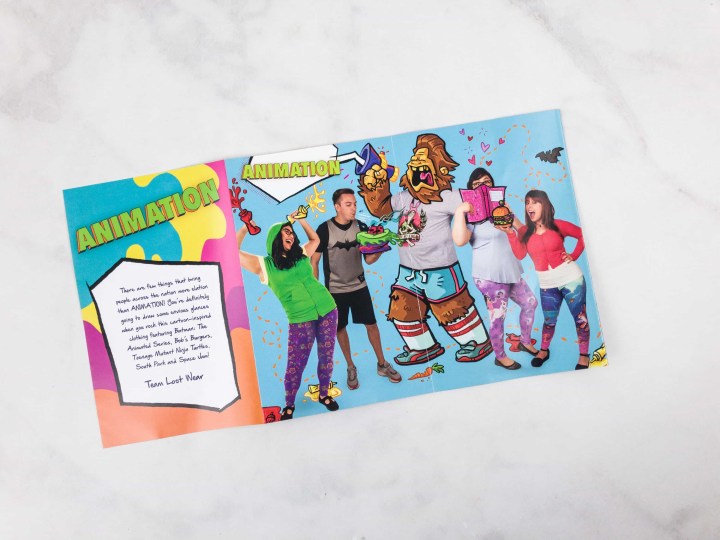 The theme for the July 2017 Loot Tees was ANIMATION!
This month was really late and the card wasn't even included with the bag – we used photos of the insert from another Loot Wear review.
DEAL: Save 15% on Loot Wear subscriptions when you use this link and coupon code HELLOSUBSCRIPTION15. [Does not apply to Wizardry Wear] Get $3 off your first month with coupon code SAVE3. [Not valid on Undies]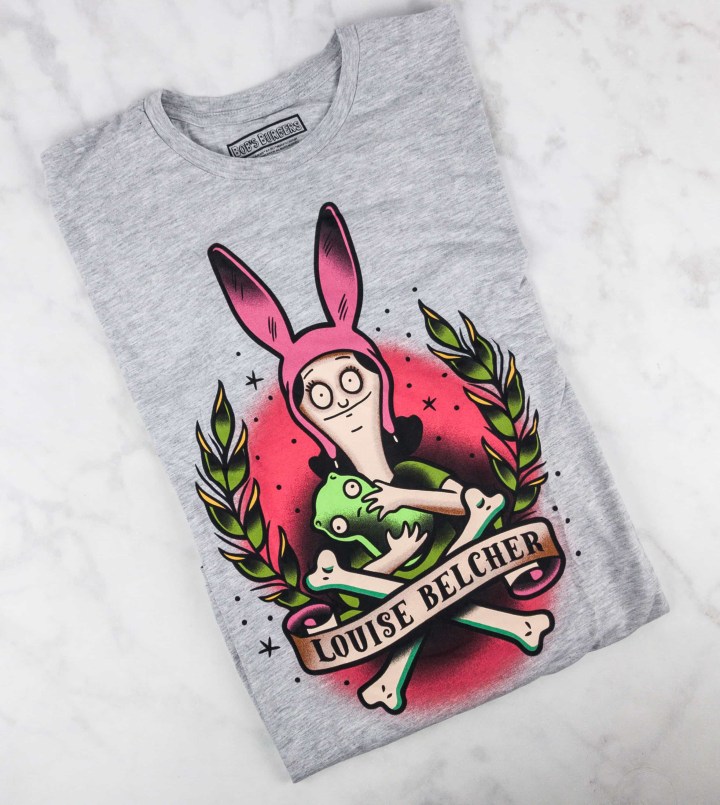 Bob's Burgers Louise Belcher T-Shirt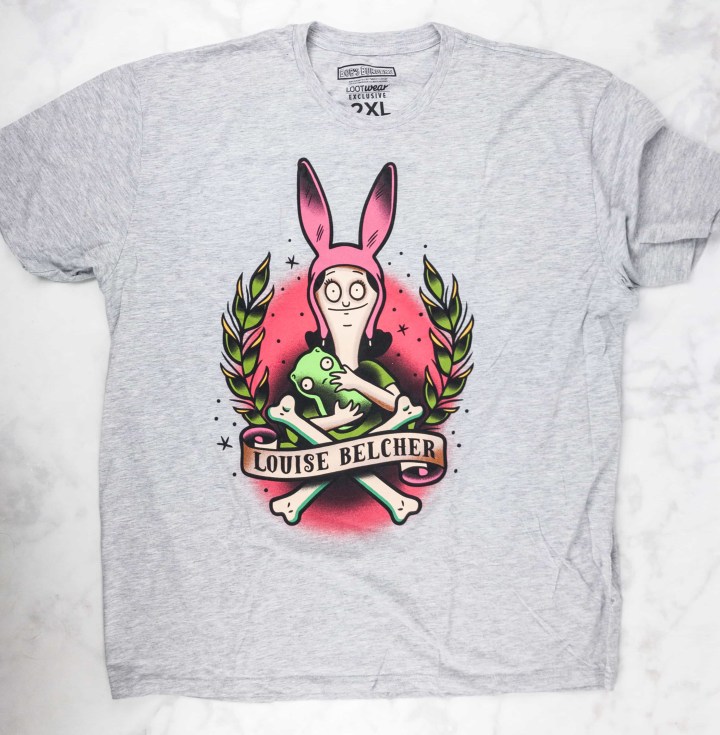 The shirt this month is Louise Belcher from Bob's Burgers, clutching Kuchi Kopi (see it as a light up figure in our July Loot Crate DX review!).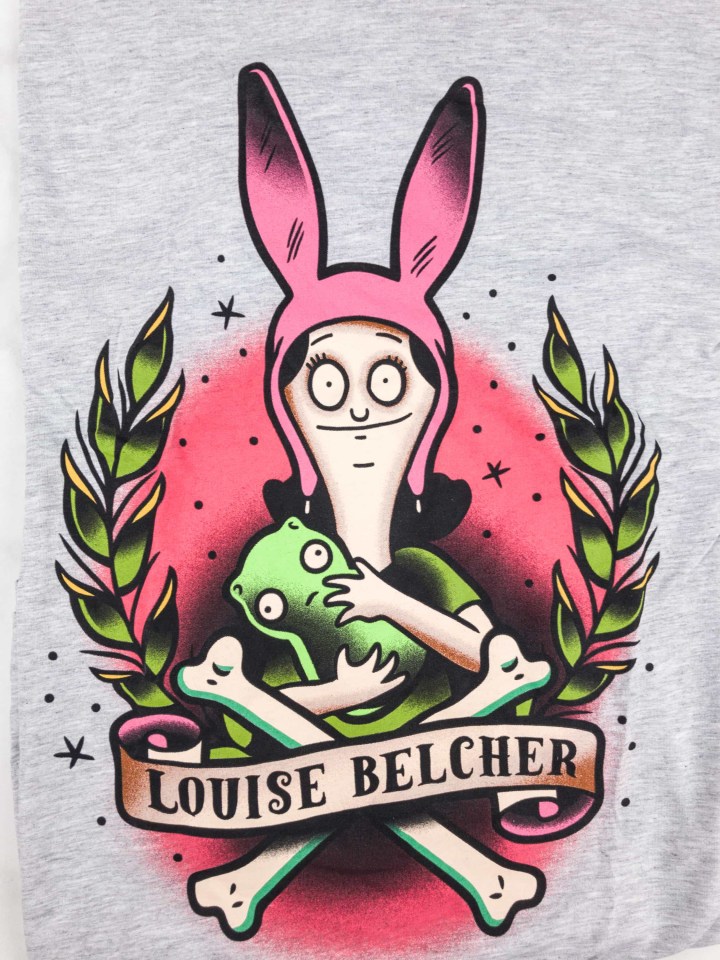 The shirt is really soft (I know it looks like a thick scratchy shirt in the photo but it's almost silky) with a very large graphic, and the women's sizes have been resized to be true to size. I needed to size down, but since I am currently hosting a parasitic invasion, I'm digging the nice loose shirts (and if they send me a chestburster shirt soon I'd be pumped).
The price for these tees is great, especially in one of the Loot Wear bundles or on an annual subscription ($6.99 per shirt shipped!). If you are a shirt lover and can't get enough fandom tees, I highly recommend this subscription. The price is so right and the shirts are always fantastic.