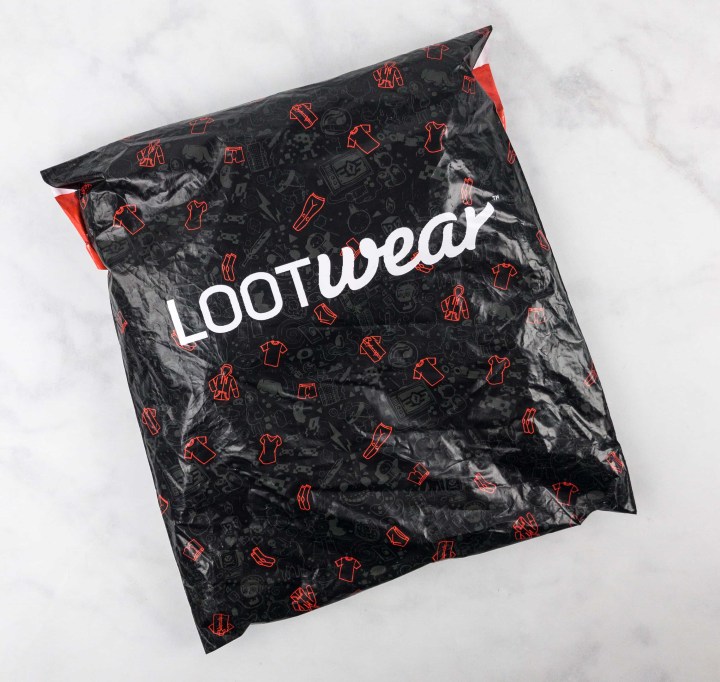 Loot for Her is one of the Loot Wear monthly subscription from Loot Crate with exclusive geek and gamer premium wearable accessories themed along with the current Loot Crate theme. Loot for Her is the subscription with goodies of the more feminine persuasion!  Every month for $14.99 you'll get a franchise-specific accessory or apparel item.
TIP: You can check the spoilers each month and skip if you don't like the franchise (even on a longer length subscription!).
DEAL: Save 15% on Loot Wear subscriptions when you use this link and coupon code HELLOSUBSCRIPTION15. [Does not apply to Wizardry Wear] Get $3 off your first month with coupon code SAVE3. [Not valid on Undies]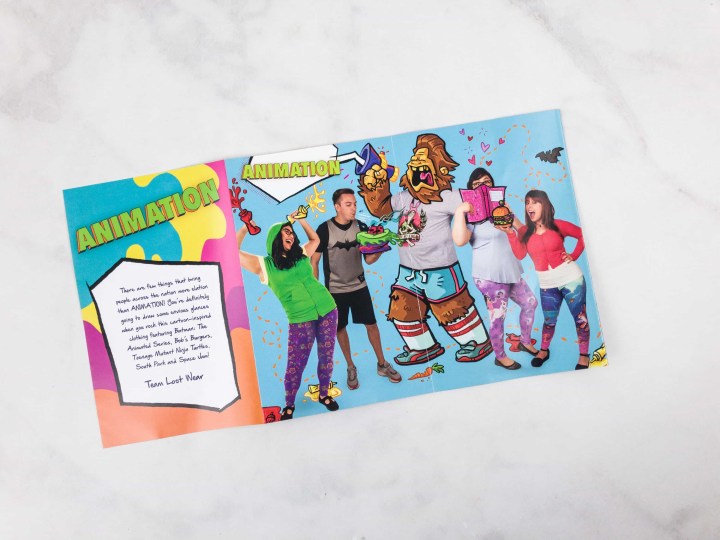 The theme for the July 2017 Loot For Her was ANIMATION! The information card gives you a list of all the items over all the Loot Wear subscriptions. See them all on the Loot Wearables review!
This month was really late and the card wasn't even included with the bag – we used photos of the insert from another Loot Wear review.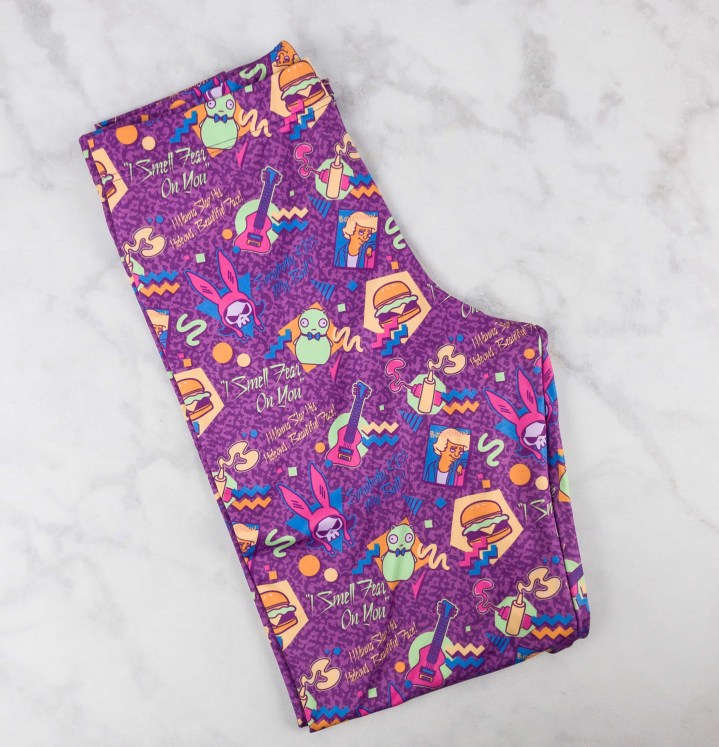 Bob's Burgers Leggings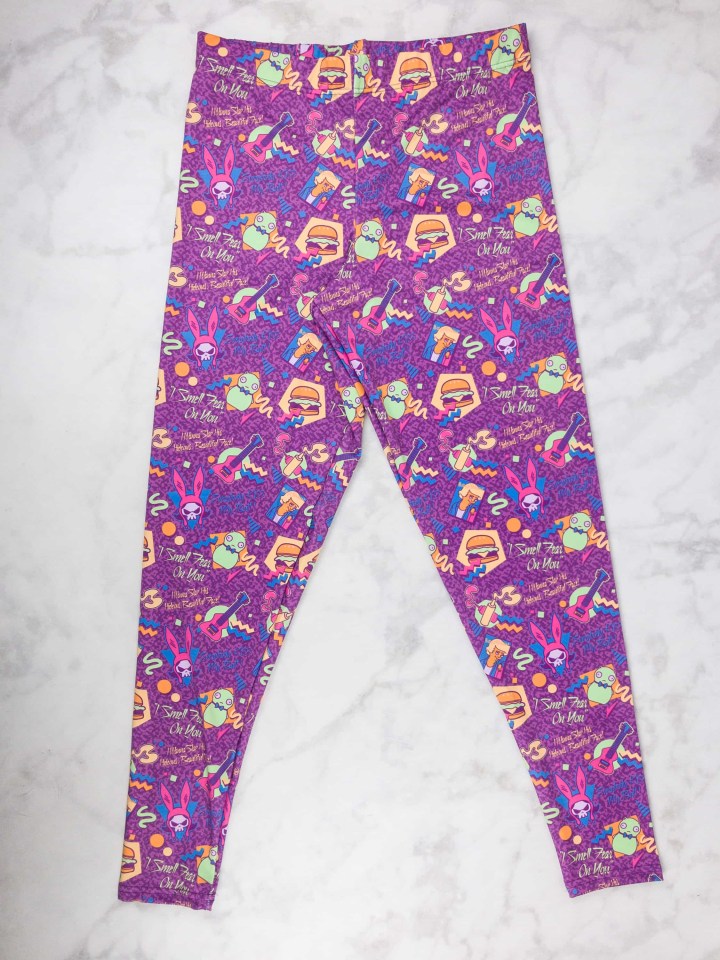 I totally love the pastel neon colors of these leggings! They're so wild! They are similar in fit, construction, and material to the Star Trek leggings from this subscription.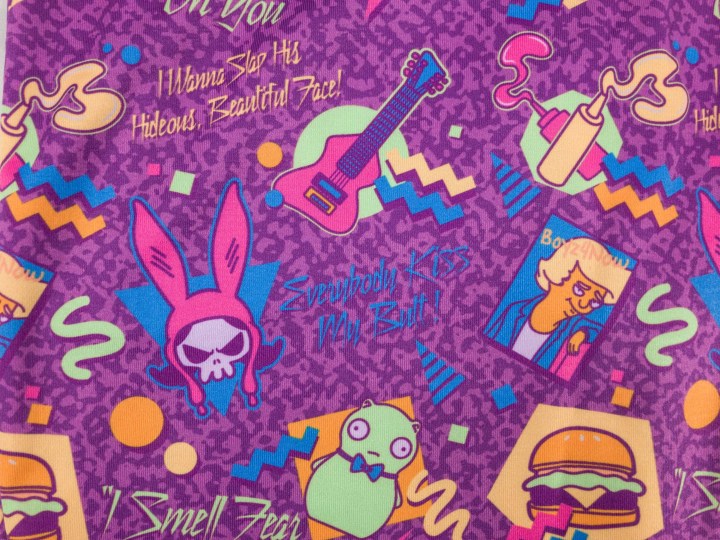 I can get behind any leggings with burgers and ketchup and mustard! Kuchi Kopi is super cute too.
Here are the variations of this month's leggings:
This month there were 3 variations. All of them were pretty epic!
What did you think of this month's Loot For Her?