Loot Gaming is a monthly subscription box from Loot Crate featuring collectibles, apparel, accessories and more from the biggest and best video game universes. Each box will have $60 in items, plus a booklet/mini-mag and pin.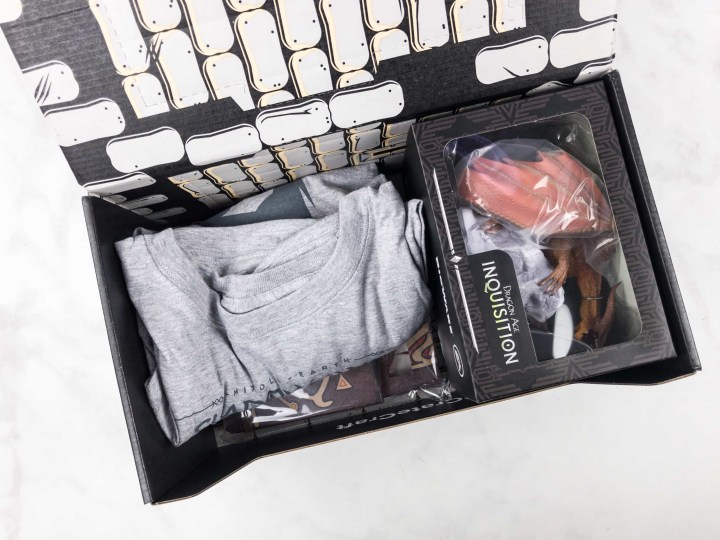 The theme for August 2017 Loot Gaming Box is FORTRESS!
DEAL: Save 15% on any subscription when you use this link and coupon code HELLOSUBSCRIPTION15.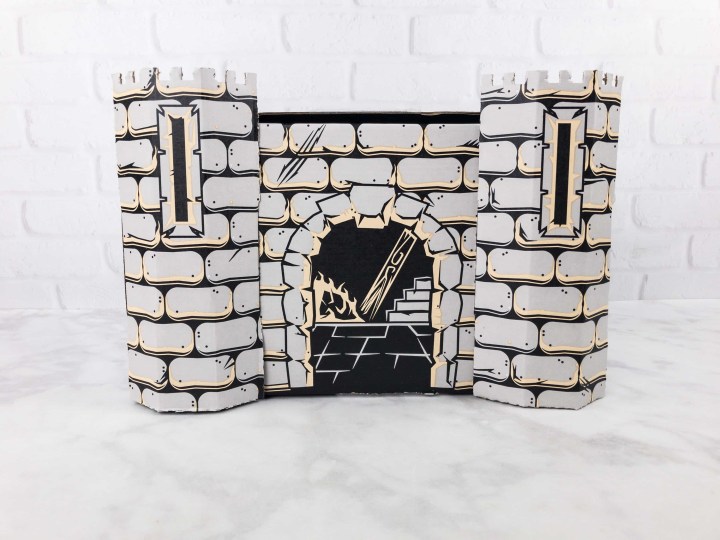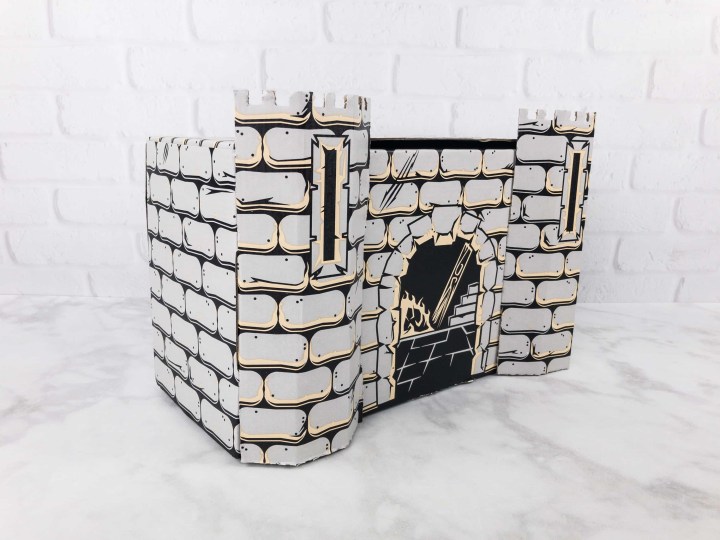 The crate refolded into a fortress this month.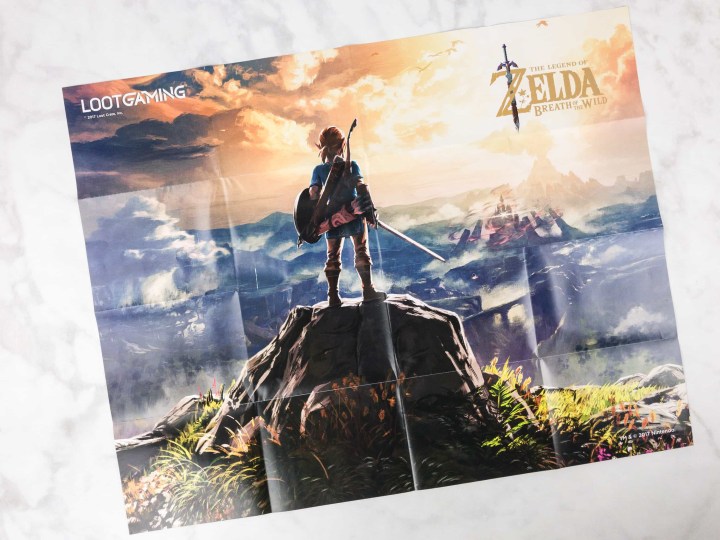 This month's poster has amazing artwork from Breath of the Wild!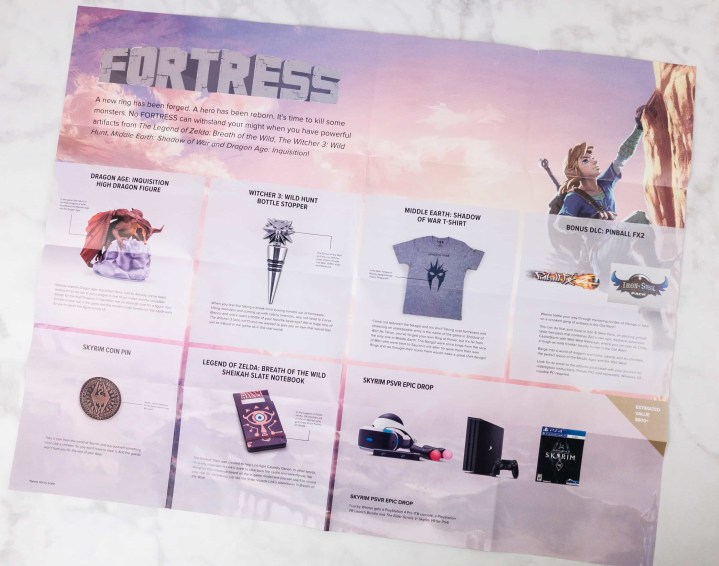 This month's Crate features items from  The Legend of Zelda: Breath of the Wild, The Witcher 3: Wild Hunt, Middle Earth: Shadow of War, and Dragon Age: Inquisition!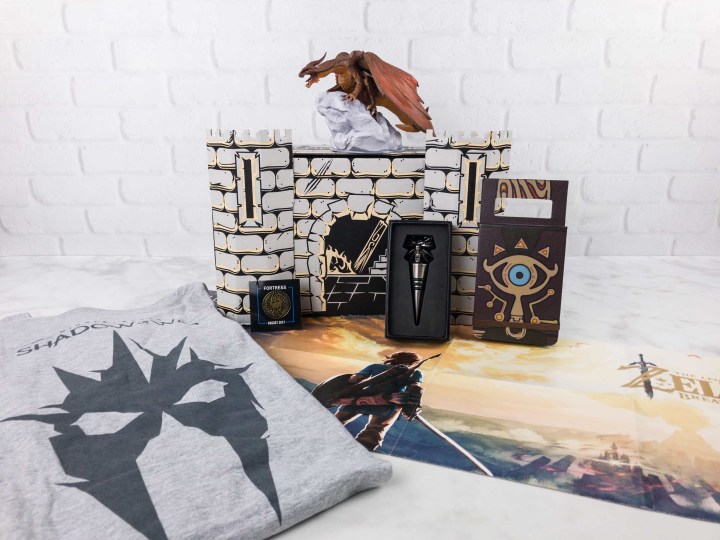 Everything in the August 2017 box!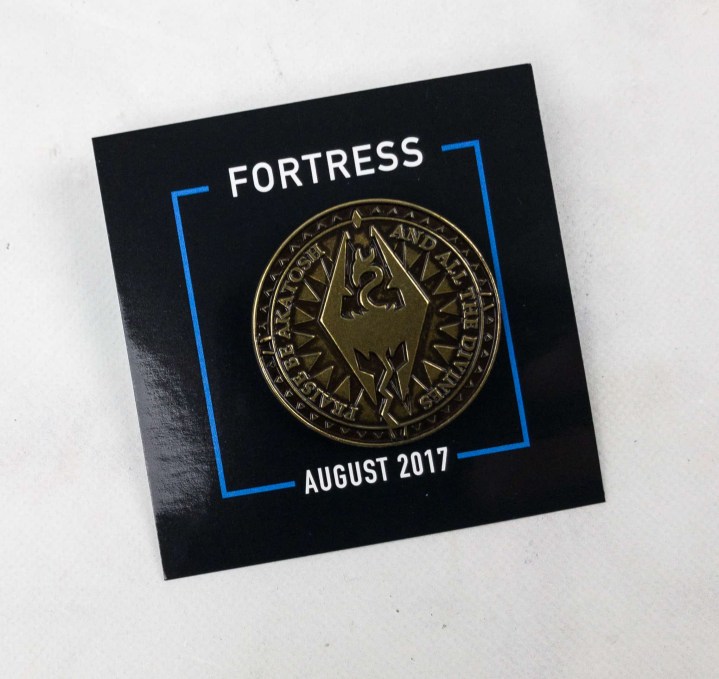 Fortress Pin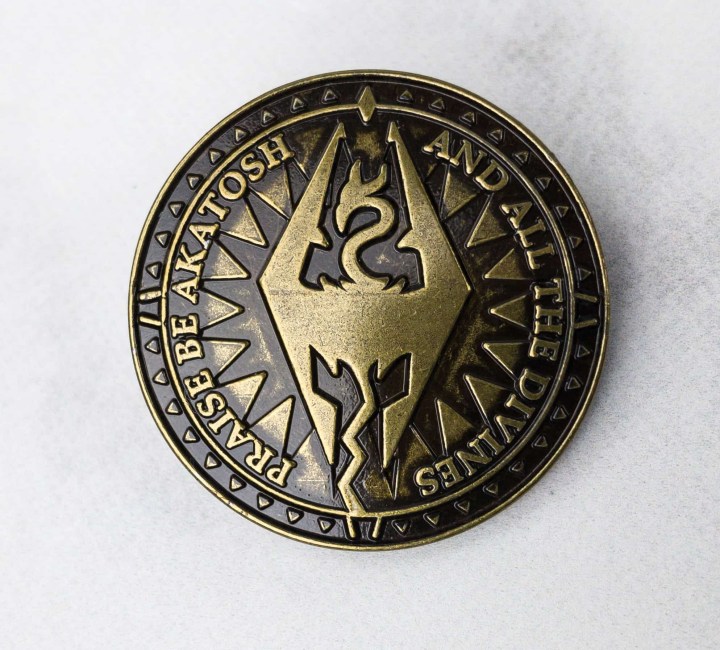 A great antique bronze finish – it says "Praise be Akatosh and all the Divines." Looks just like the coin from Elder Scrolls.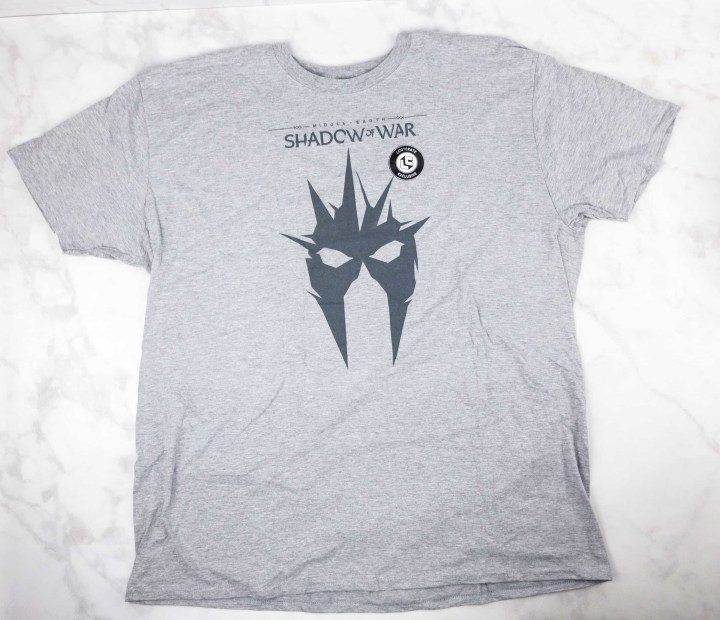 Middle Earth: Shadow of War Shirt: This game is out next month so it's super fun to get a shirt in advance!
With ring forging and fortresses and different races and this graphic, and Middle Earth it sounds very LOTR to me!  LOLZ it is: Go behind enemy lines and use strategy, cunning or brute force to conquer Sauron' s fortresses and turn them against him.
Turns out it's set between the Hobbit and Lord of the Rings. Neat – I actually hadn't even heard of Middle-earth: Shadow of Mordor. Sounds like an opportune time to catch up! The tee graphic is a Ringwraith's mask.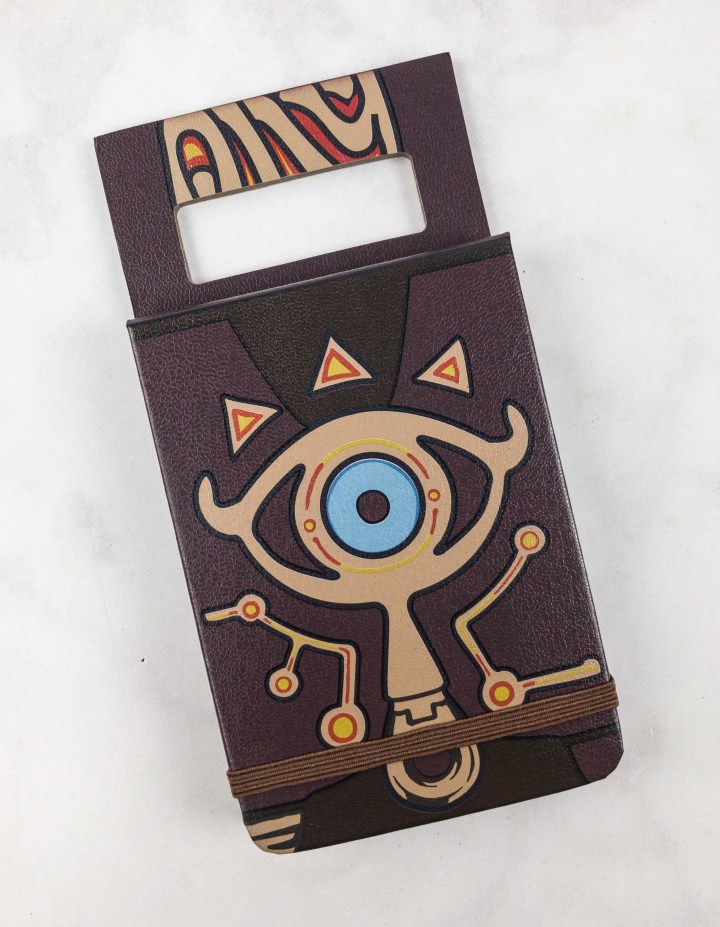 Legend of Zelda: Breath of the Wild Sheikah Slate Notebook: How cool is this slate?
A blue Sheikah symbol is printed on the back.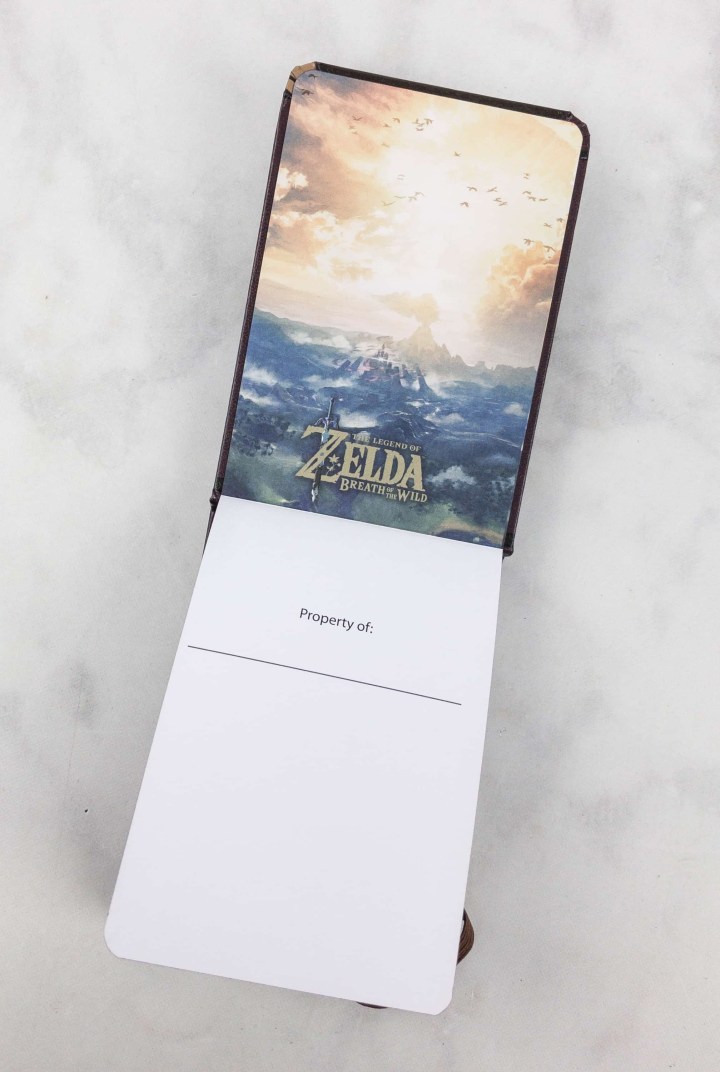 The now-iconic Breath of the Wild art is in the front cover. It has lots of plain white pages for note taking or drawing.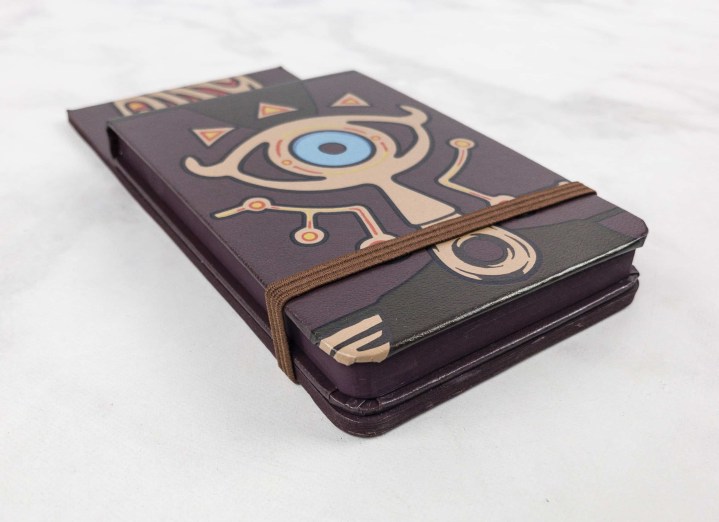 And an elastic band keeps it closed.
FYI a slightly souped up version is available on Think Geek for $23.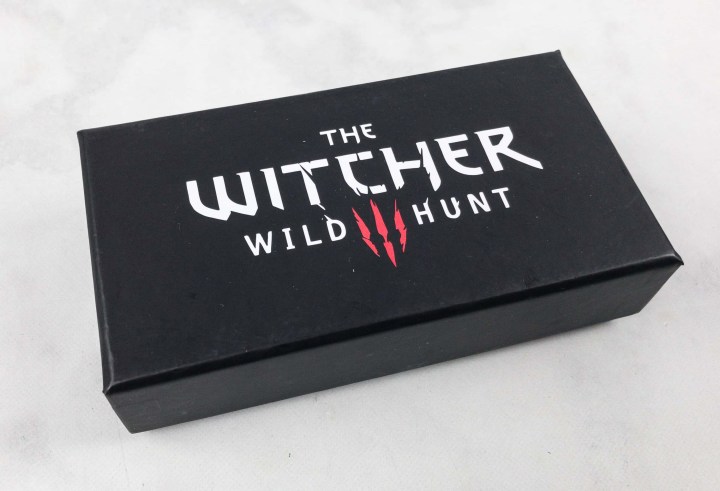 The Witcher 3: Wild Hunt Bottlestopper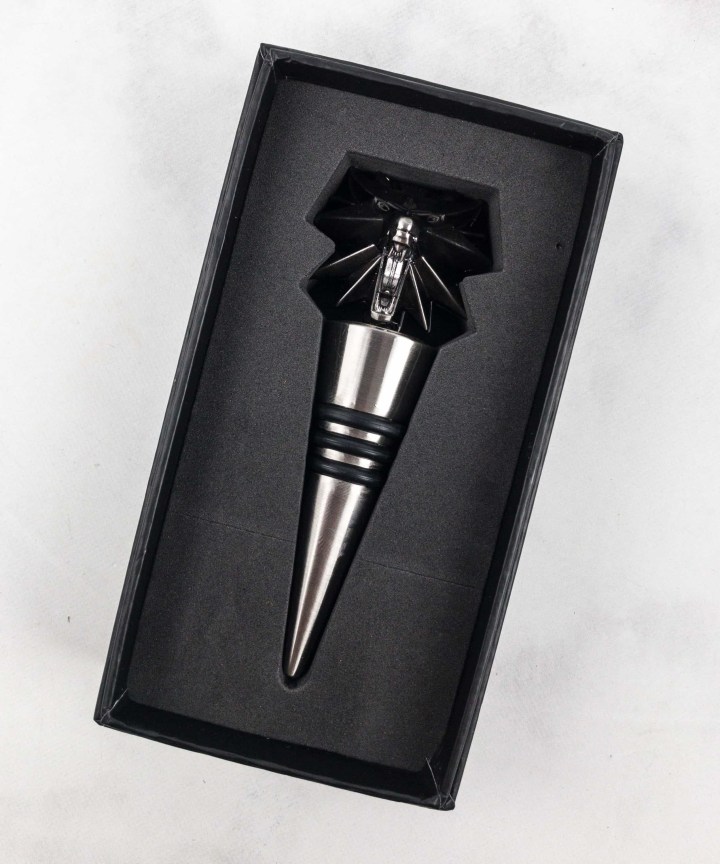 This design looks familiar – it matches the paperweight in November 2016 Loot Crate DX.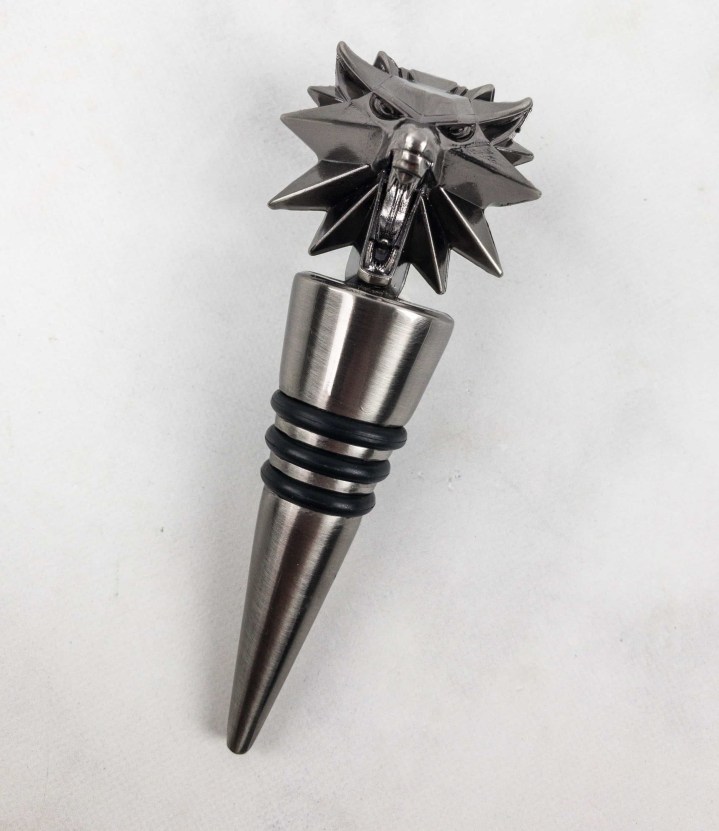 The order of the school of the wolf!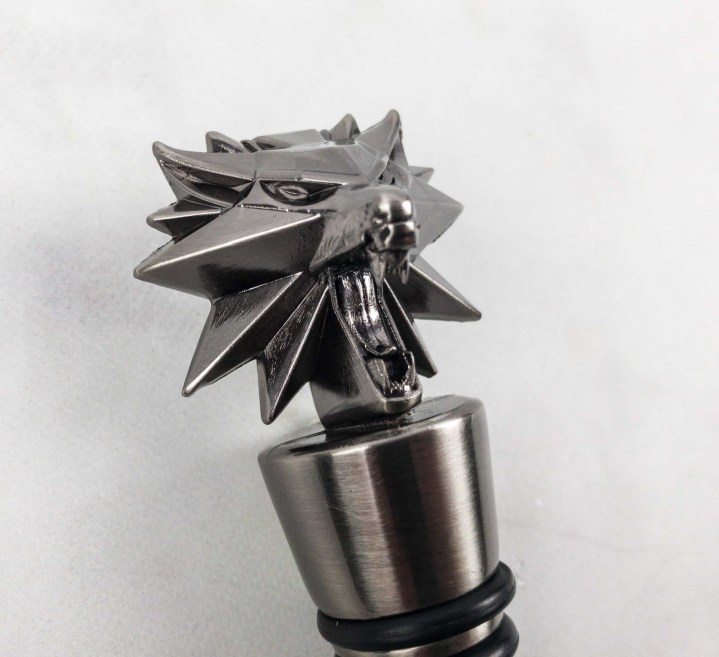 Nice heavy weight to this and a great bottle stopper.
Dragon Age: Inquisition High Dragon Figure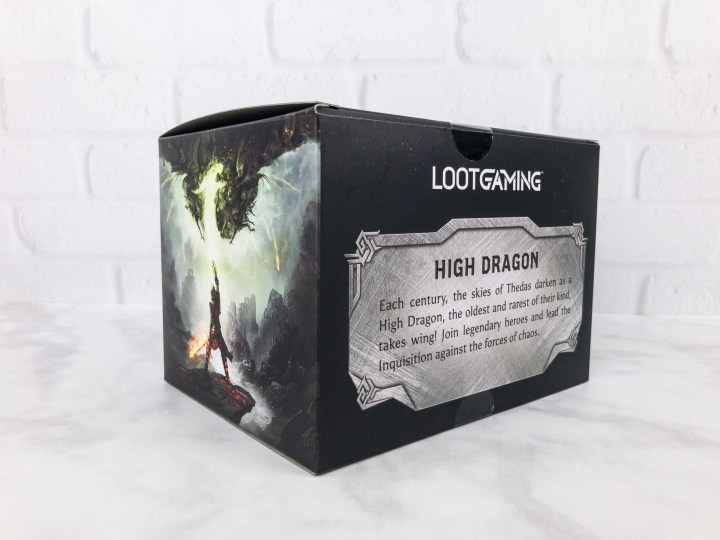 Another figure in Loot Crate's own line, the High Dragon is from Dragon Age: Inquisition.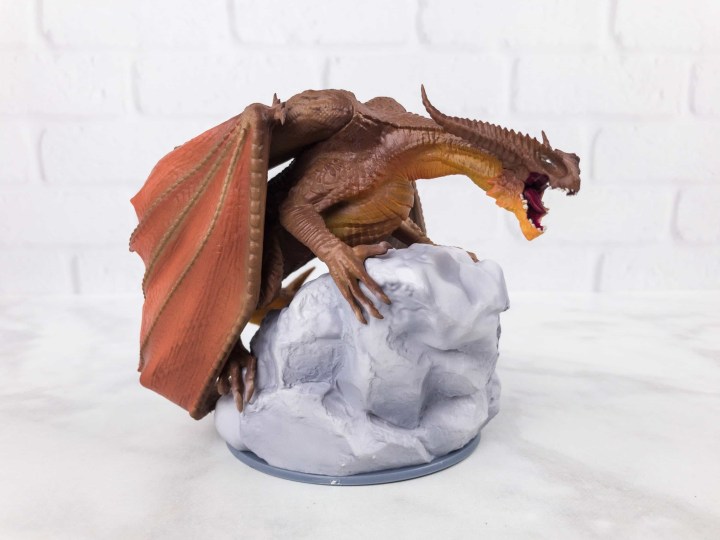 The High Dragon is the oldest and rarest – and let's be honest, if you didn't play this game, this figure is still totally rad!
The detail on the sculpt is amazing and so is the paint job!
I don't want to get in the way of this dragon (and neither could I get in the way of the 6 year old and this figure, it's now squirreled away in his epic knight's castle room).
Bonus DLC: Pinball FX2 – the bonus DLC just arrived on 9/5. I think I mentioned last month that I hadn't received the DLC and they do indeed come pretty late. This one has a two-pack for Pinball FX2 – bummer that you need Windows (but tbh, I think most heavy gamers use a Windows pc still).
I thought this month was pretty great. The Zelda item was pretty excellent, as was the figure. I was a tad disappointed with the shirt quality – until this month the shirts from this box have always been the highest quality from Loot Crate and I felt that this month's was just standard. However, all the items were cohesively themed without being trite, and from great franchises. My real disappointment? That nobody has figured out how to license King's Quest still. Even if I got a ringtone for the sound falling down the beanstalk I'd be totally pumped. I digress! Next month is going to be crazy with Destiny 2!