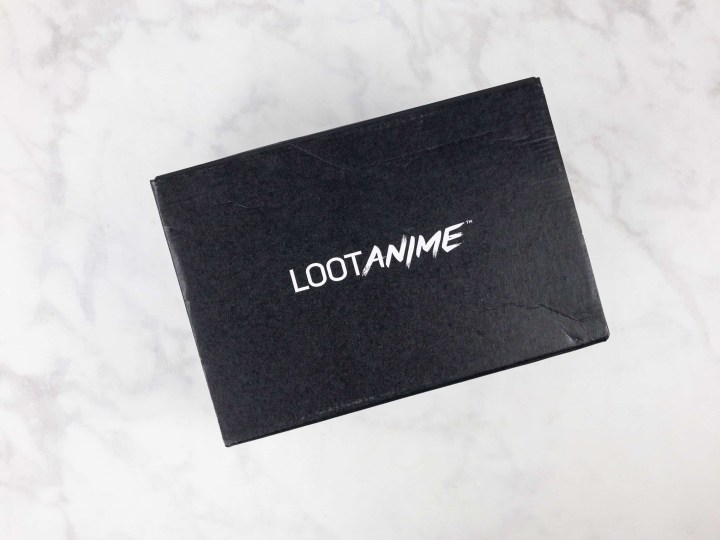 Loot Anime is a monthly subscription box from Loot Crate, just for Anime and Manga fans! Every month you'll get $60 worth of figures, collectibles, manga, apparel, accessories and more.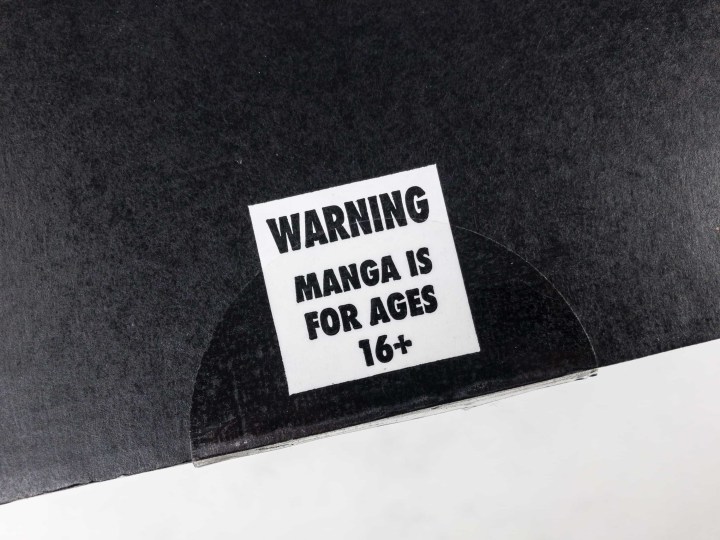 DEAL: Save 15% on any subscription plan when you use this link and coupon code HELLOSUBSCRIPTION15.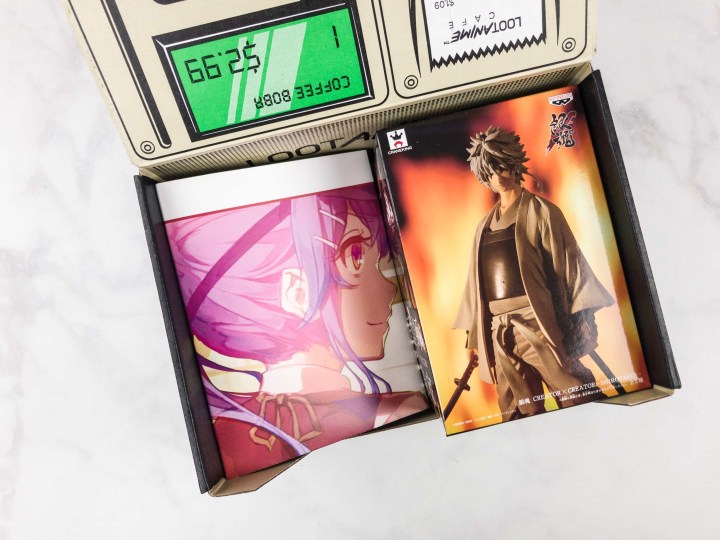 Loot Anime's theme of the month is WORK FOR IT.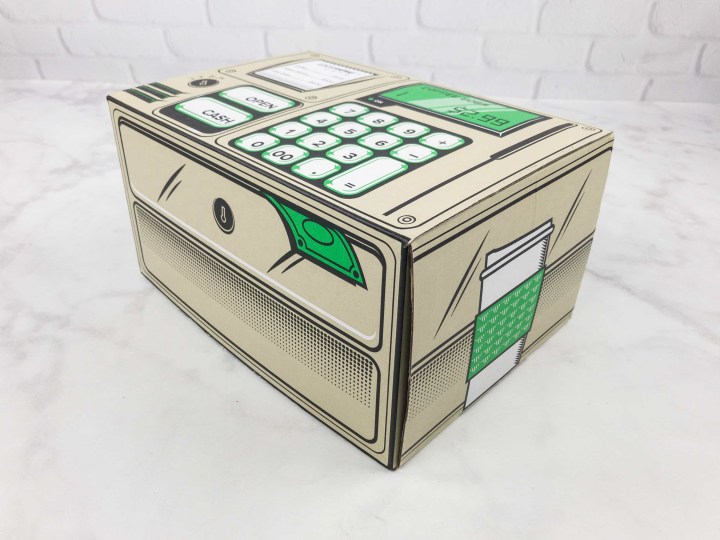 This month's box is extra fun because it looks like a cash register!
It provides additional entertainment to the subscribers, especially to kids.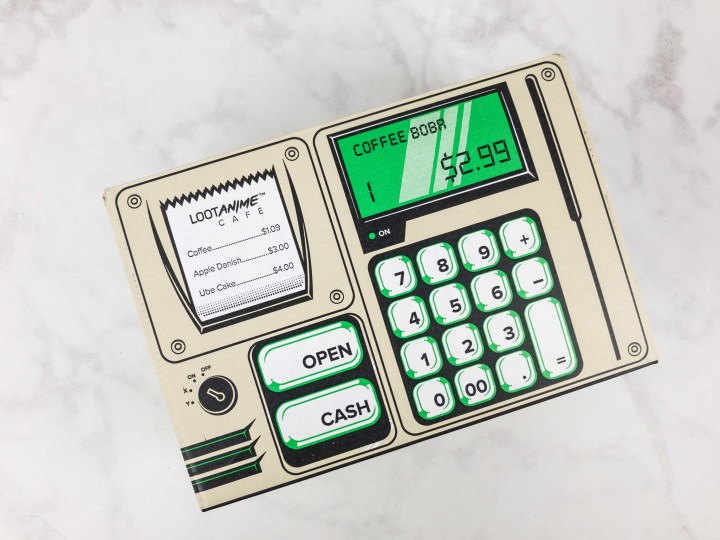 It's well detailed — there's a number pad and even a receipt! Kids will love using this for their pretend play. Or you can cosplay cafe!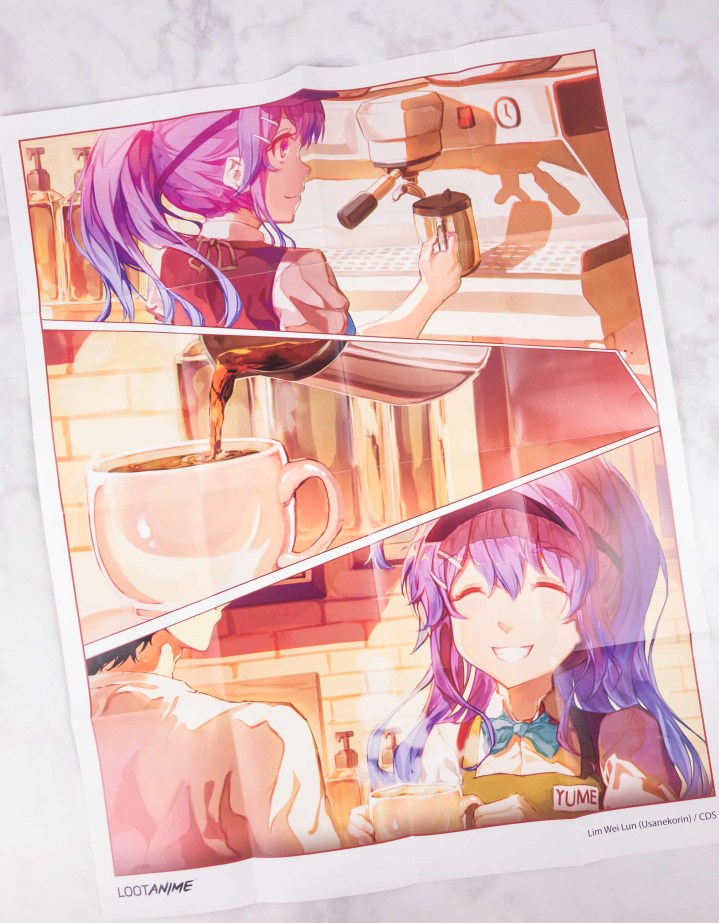 This month's poster was illustrated by Lim Wei Lun.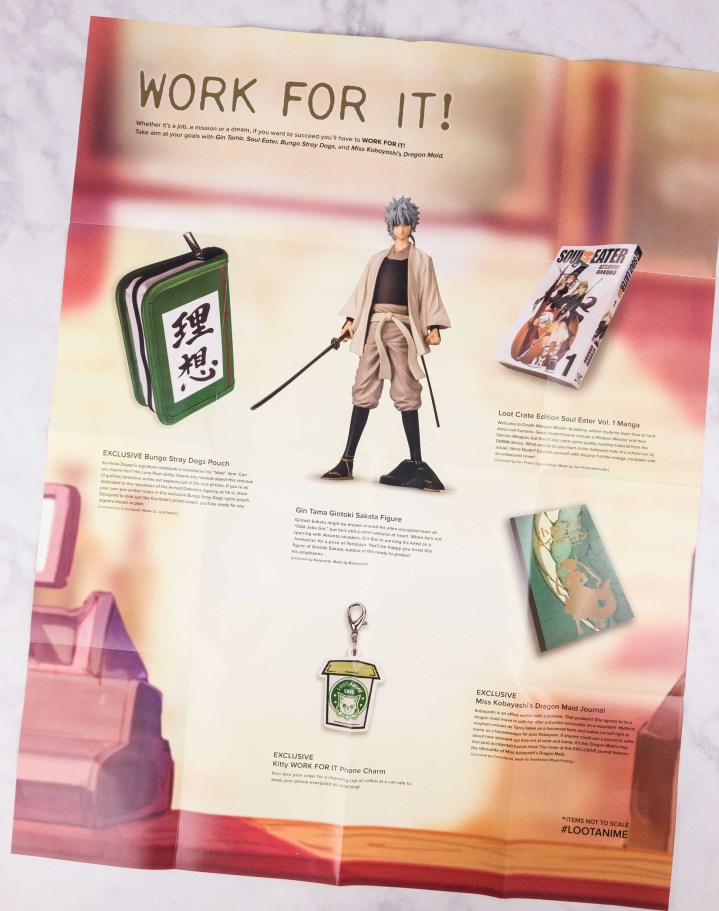 The back of the poster serves as the information sheet that shows a list of all the Anime goodies in this box.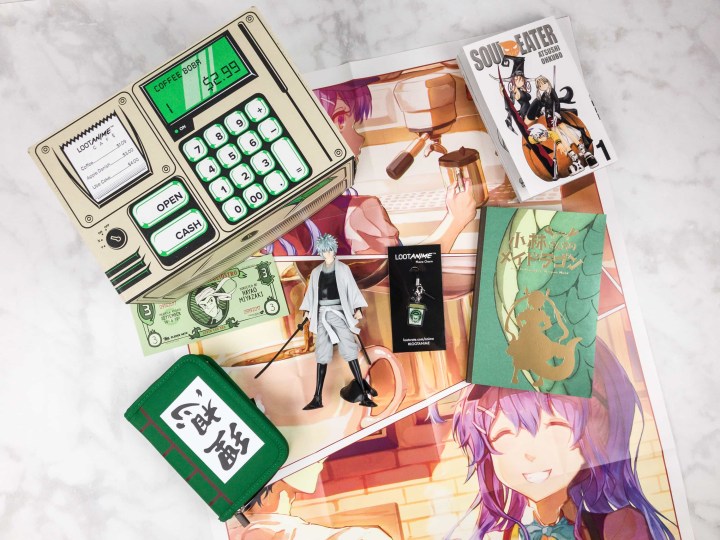 Everything in the August 2017 Crate!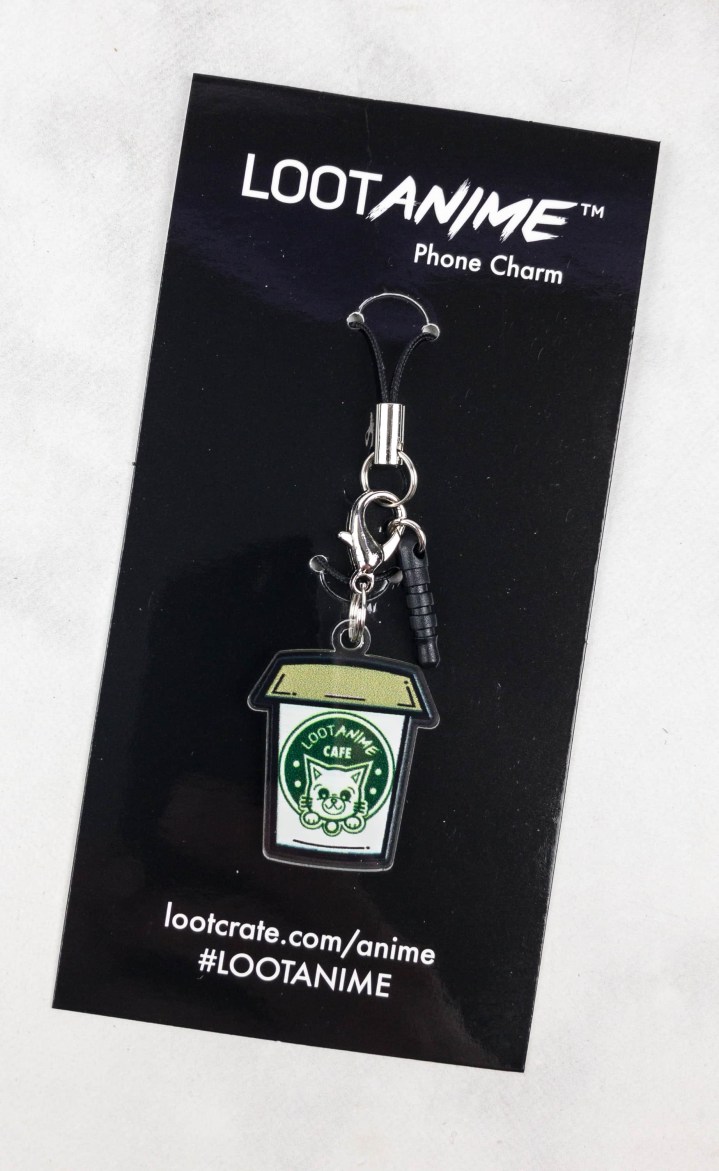 Kitty Work For It Phone Charm – Every Loot Anime box contains a cute phone charm!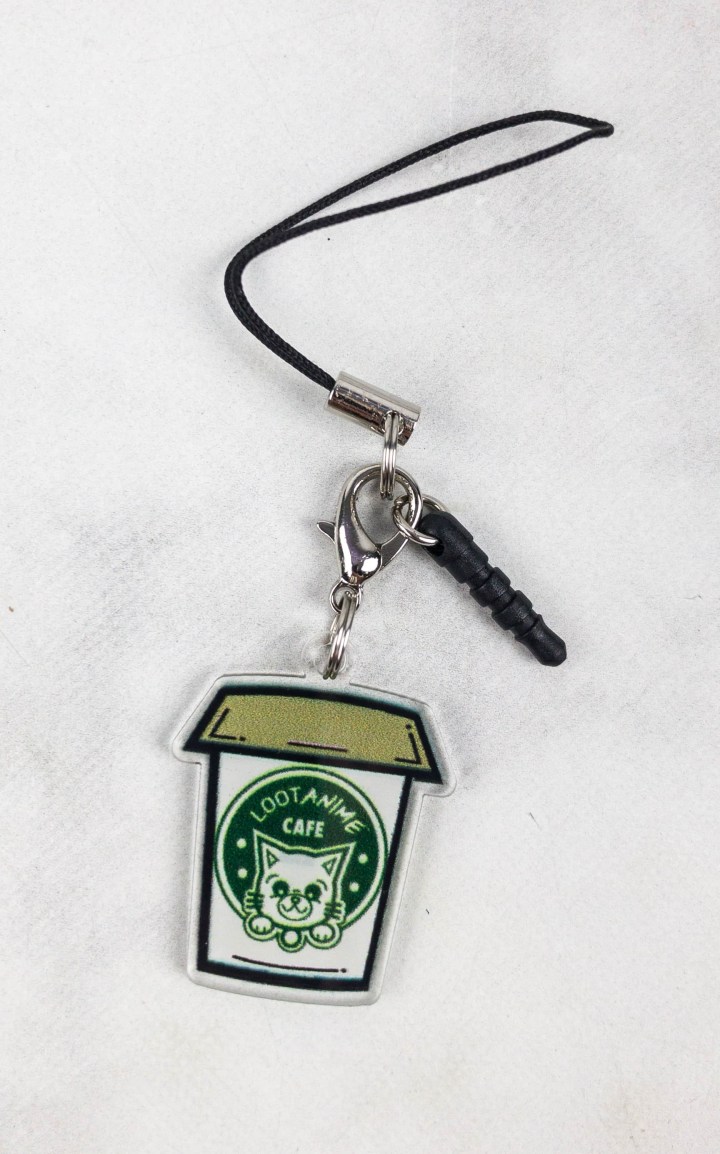 This month's kawaii charm features a kitten in a coffee cup!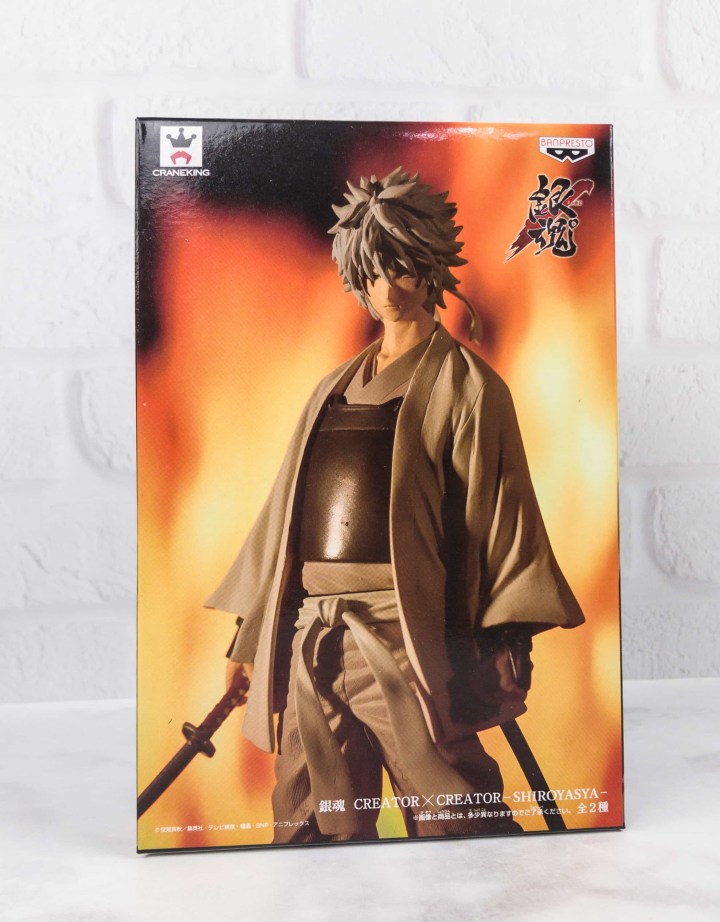 Banpresto Gintama Gintoki Sakata Figure – For those who are not familiar, Gintoki Sakata is the main protagonist of the Gintama anime series.
The Gintama series is part-period drama and part-science fiction. It is also popular because of its comedic scenes.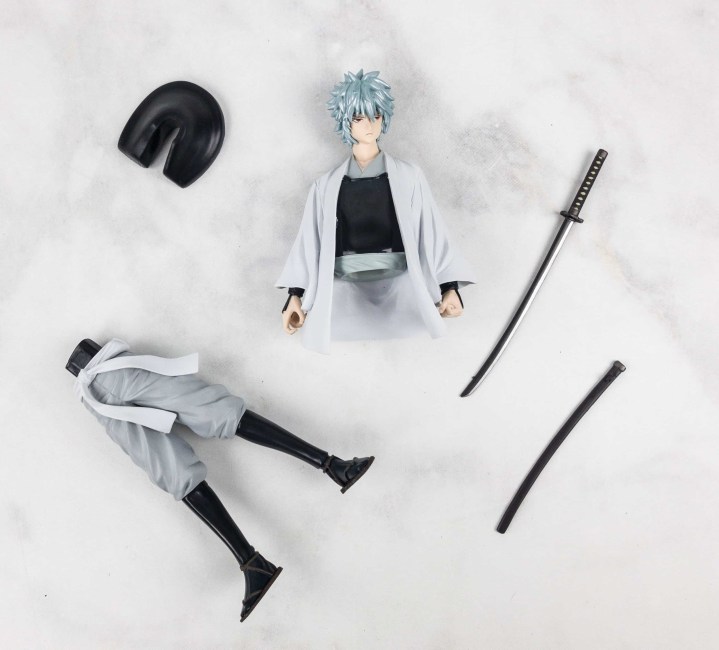 The figure came in separate pieces, but it was pretty easy to assemble.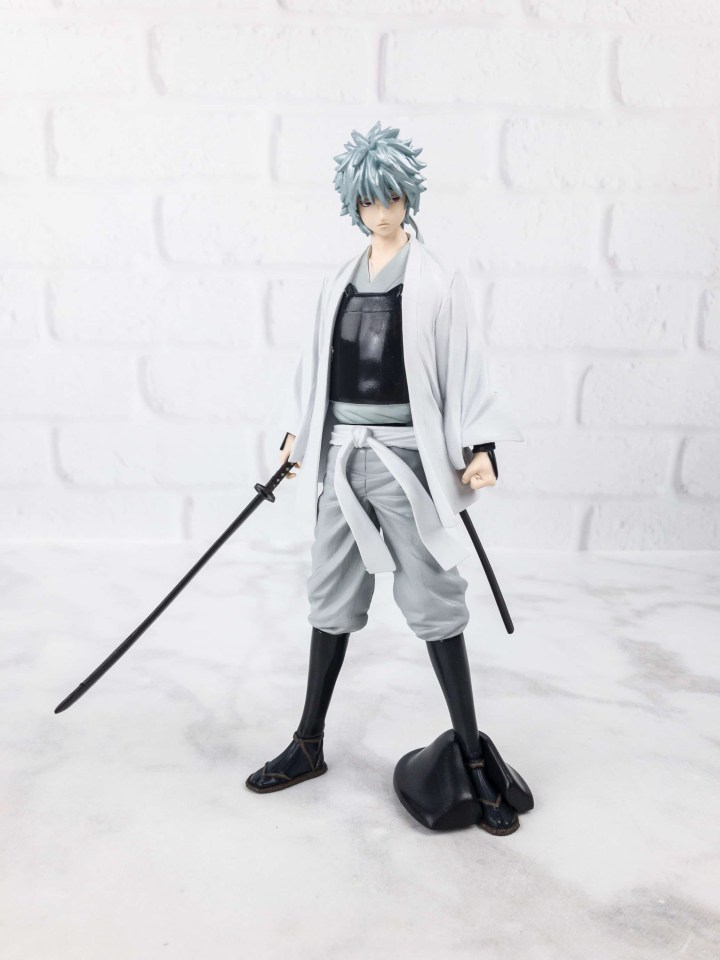 Here's Gintoki, looking cool with his yukata (also known as kimono) and sword.
The details are impressive. His yukata even looks like it was slightly blown by the wind.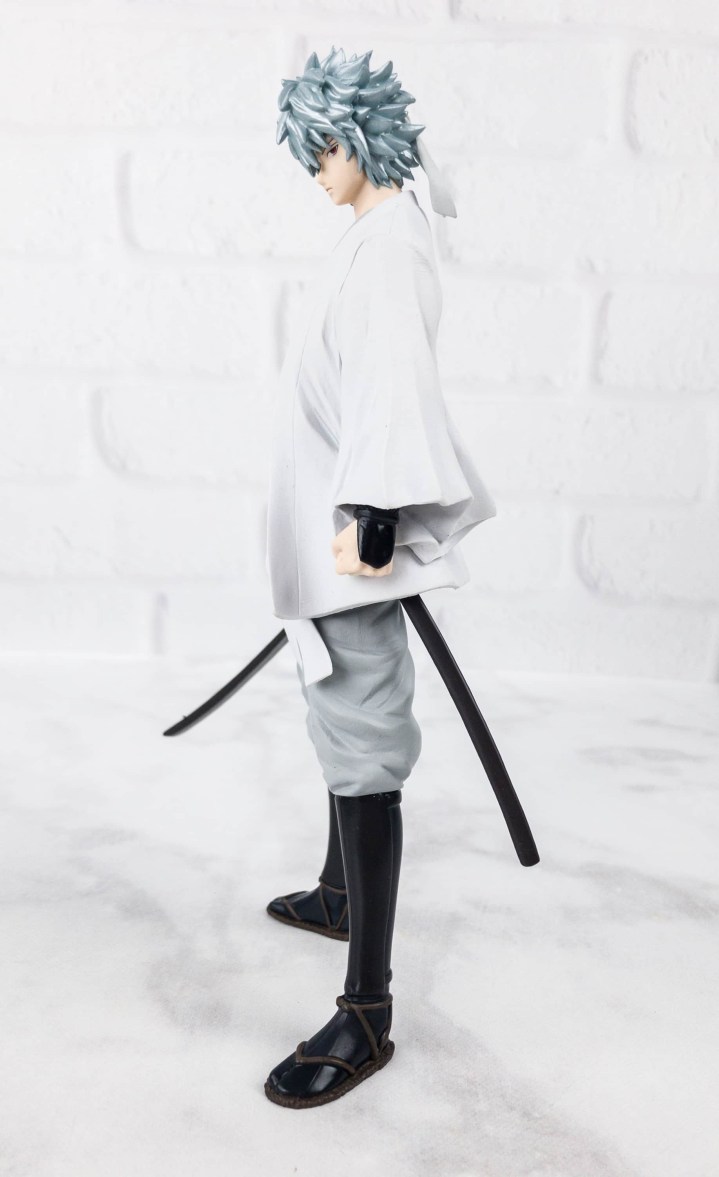 They also got Gintoki's signature silvery-blue (and messy) hair correct!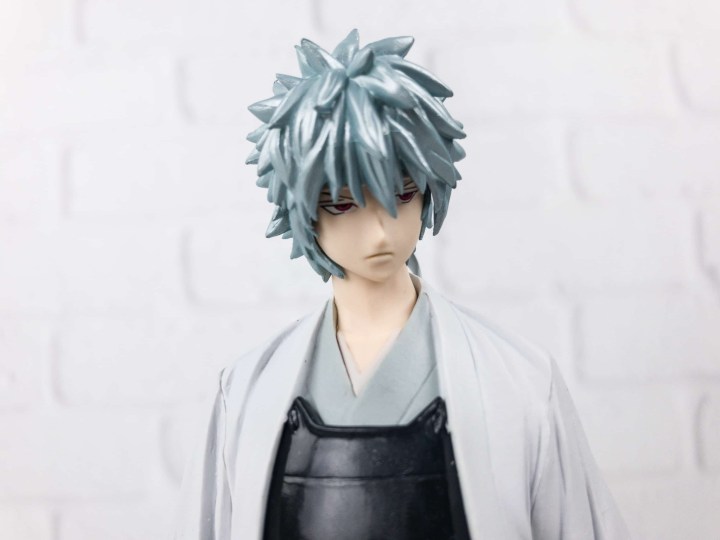 He actually fits this month's theme very well! Gintoki has been known in the series as "Odd Jobs Gin," someone who does part time jobs and other errands for a fee — that is aside from being a rebel samurai at heart. We love that there's an authentic Banpresto figurine in the box too.
Lupin The 3rd Play Money – It wasn't listed on the poster, but any 90s kid who grew up watching this popular anime would surely appreciate this keepsake!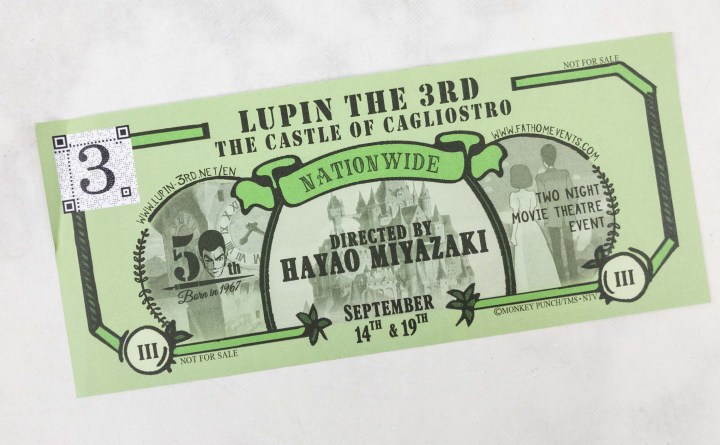 Kids can also use it when playing with Loot Anime's cash register themed box.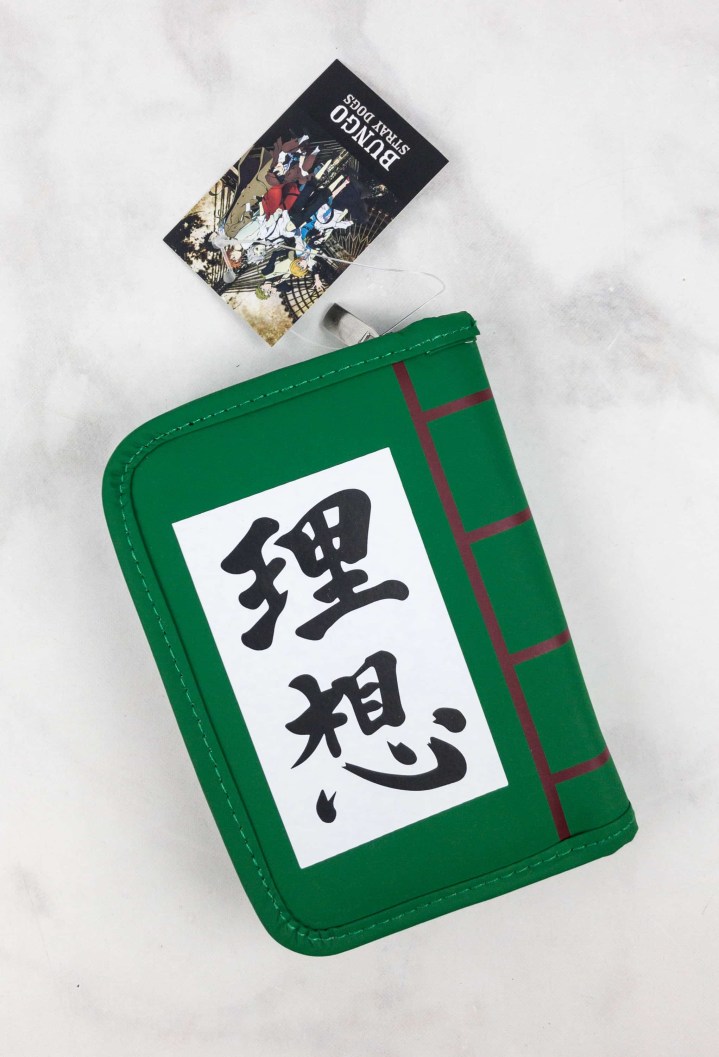 Bungo Stray Dogs Pouch – This convenient pouch is patterned after Kunikida Doppo's signature notebook in the manga Bungo Stray Dogs.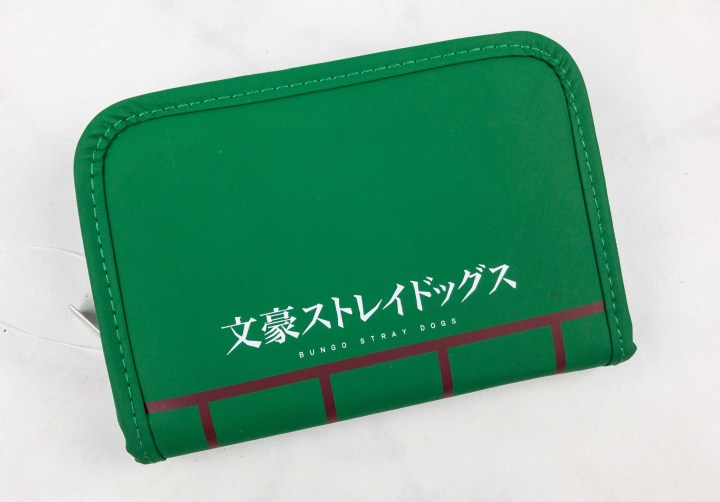 It is made with nylon. Also licensed by Crunchyroll!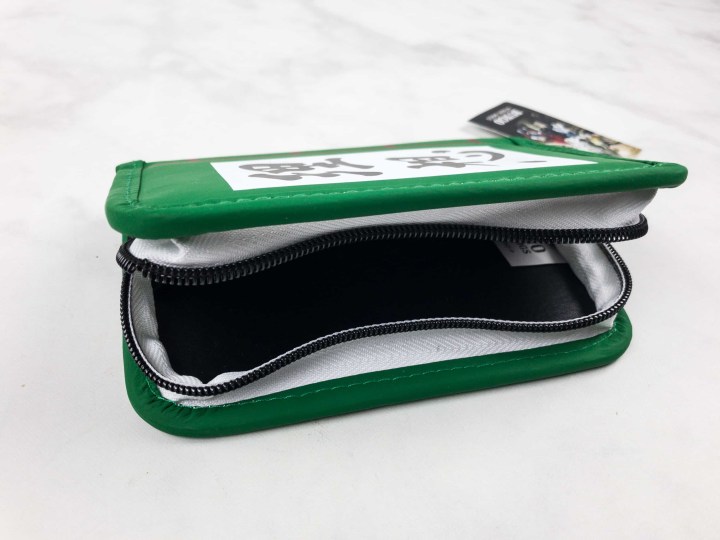 If you like being organized like Kunikida, you can always use this pouch for storing school or office supplies.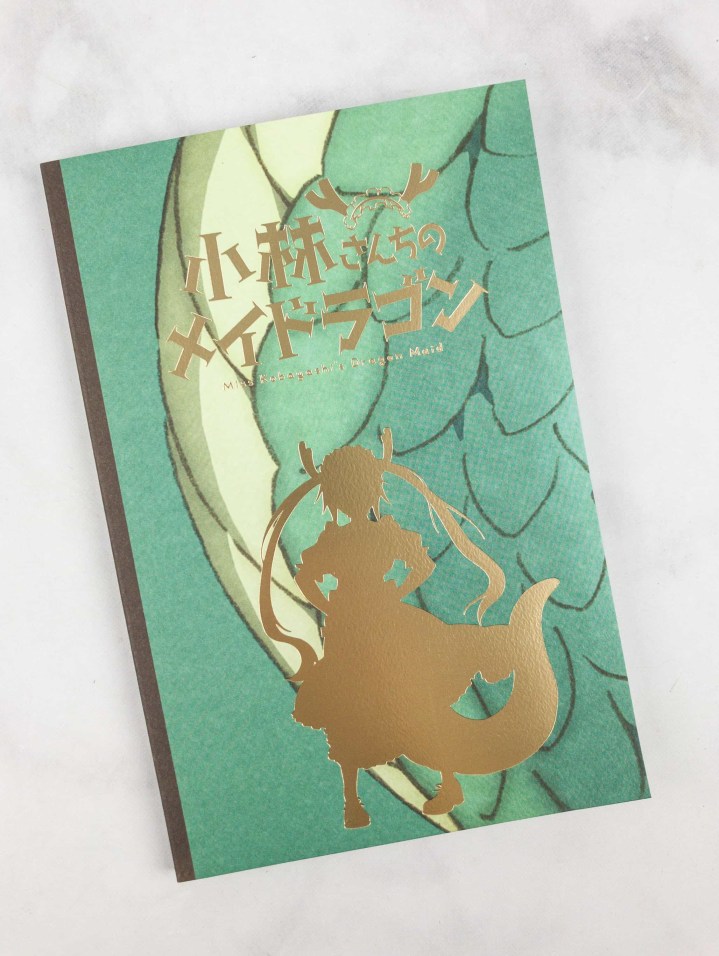 Miss Kobayashi's Dragon Maid Notebook – The journal cover features the silhouette of Miss Kobayashi's Dragon Maid.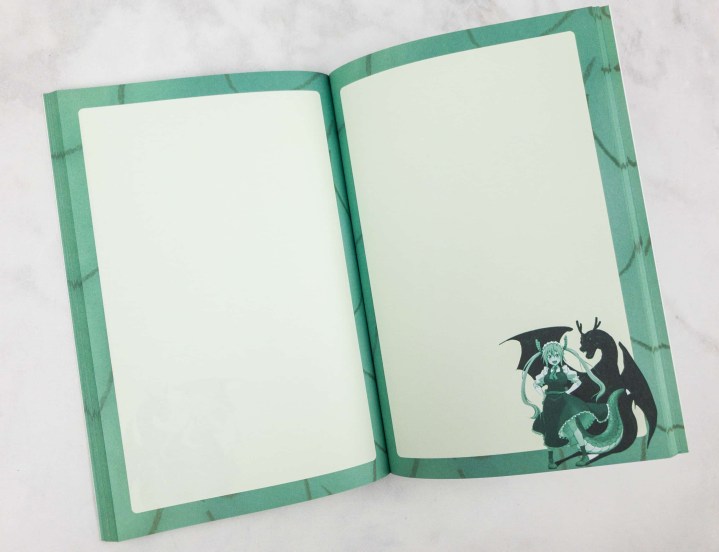 Pages have a green border and a small illustration of the manga's main characters, Kobayashi and Tohru. It was printed on high-quality paper.
Loot Crate Edition Soul Eater Vol. 1 Manga – This exclusive edition features an embossed cover.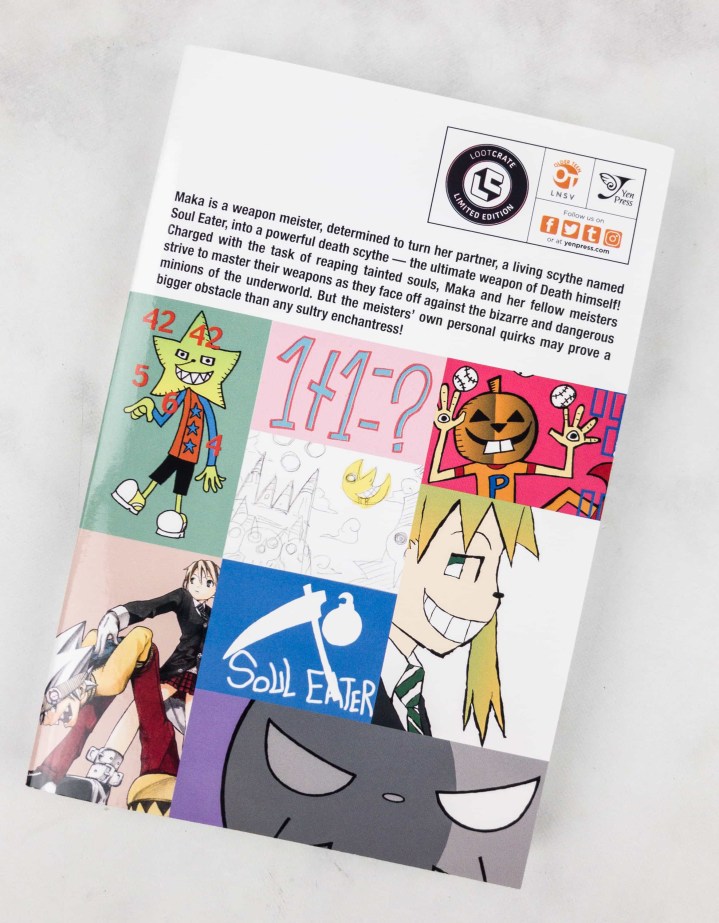 Maka is a weapon meister determined to turn her partner, a living scythe named Soul Eater, into a powerful death scythe – the ultimate weapon of Death himself. Charged with the task of collecting and devouring the tainted souls of ninety-nine humans and one witch, Maka and her fellow meisters strive to master their weapons as they face off against bizarre and dangerous minions of the underworld. But the meister's own personal quirks may prove a bigger obstacle then any sultry enchantress!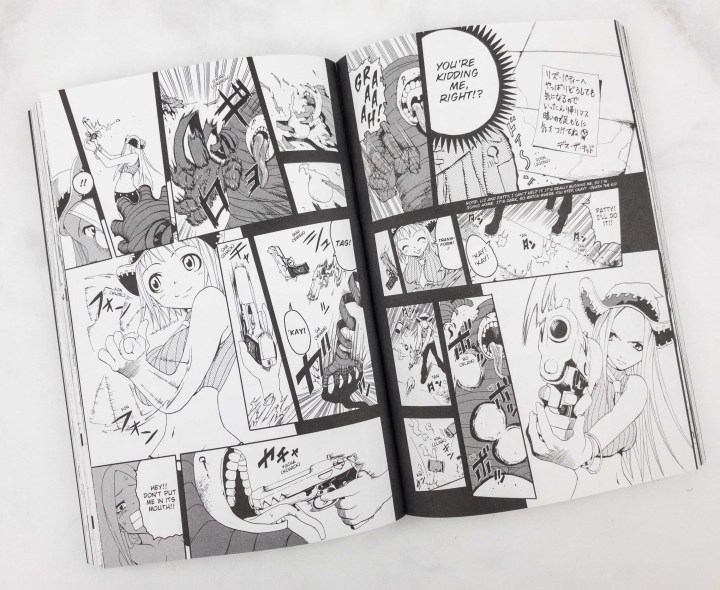 The story is a combination of action, adventure, and supernatural fiction. With violence and sexual themes, it is not recommended for the youngsters.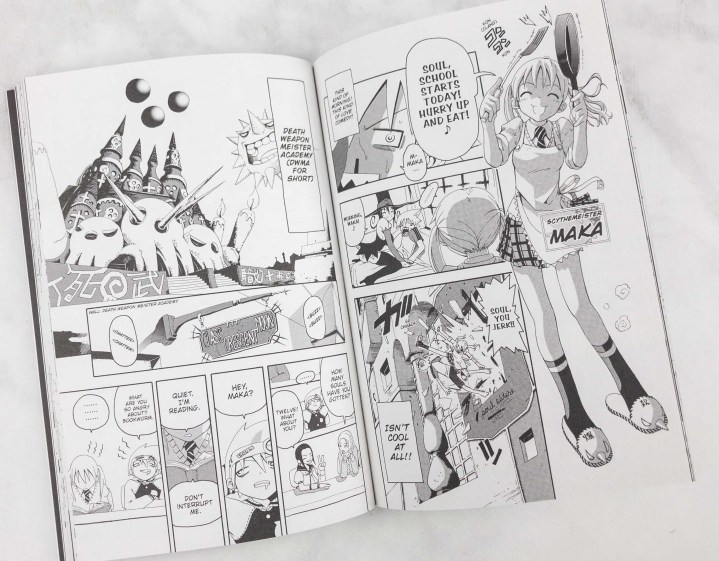 Loot Anime is an awesome subscription if you are a die-hard anime fan. However, it isn't exactly kid/teen friendly — especially the manga. This month had a warning – and other months did not. The manga is racy enough that we've actually received warnings from Google about ads shown on pages with pics from it so if you're wondering, yeah, we really think it does need the warning.  Overall, it's still a great subscription since items are high-quality and everything's licensed! The figure was the hero this month for sure and everything else was really fun – especially the pouch and the notebook!
What did you think of Loot Anime this month?