Little Life Box is a Canadian monthly healthy box subscription. For 23$ CAD (+$5 shipping), you will receive 8 to 12 items ranging from snacks to beauty products and supplements. The items are a mix of sample and full-size products. When you subscribe, you choose between the original and the vegan box. This review is for the original box! Good News, they now ship to the USA and shipping is free!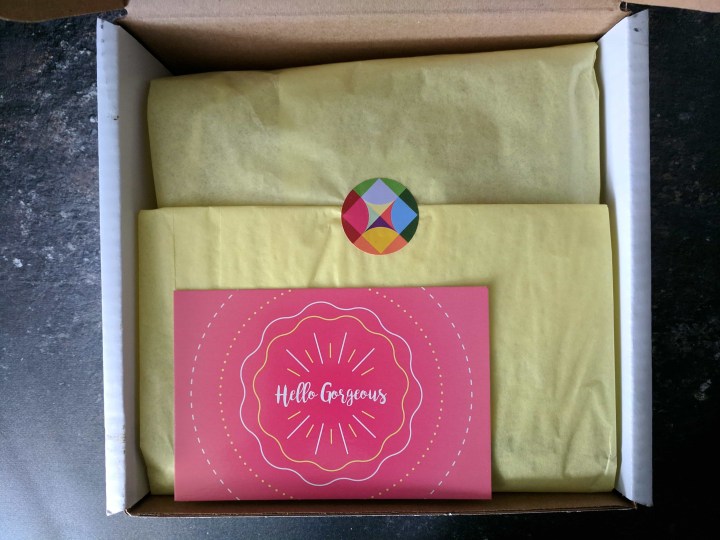 DEAL: Save 25% on your first month! Use coupon code LLB25.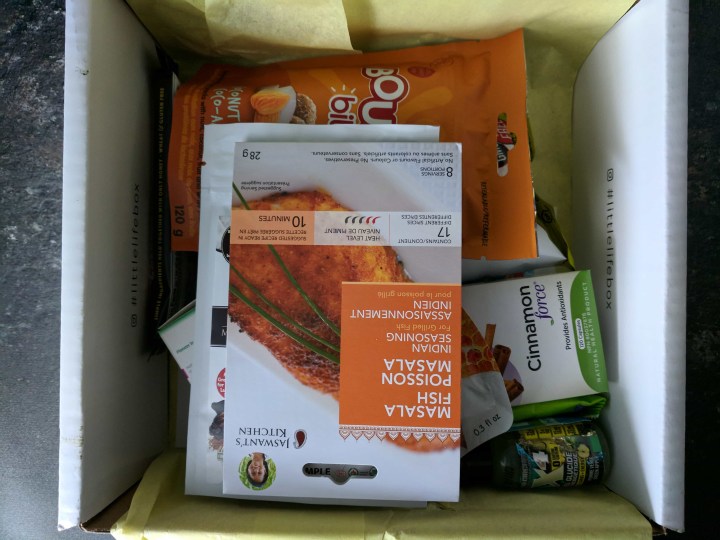 Indian Seassoning? Bring it on!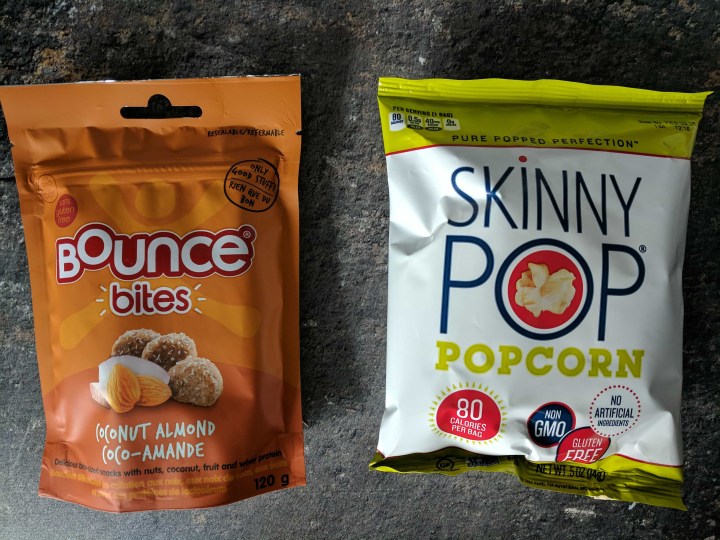 Bounce Bites. I'm obsessed with Bounce products and I'm always happy to see some in a box. Made with almonds and cashews, brown rice syrup, dates and whey proteins, it's tasty!
Skinny Pop Popcorn. Good popcorn in an individual package, gluten free. Only 80 calories per bag.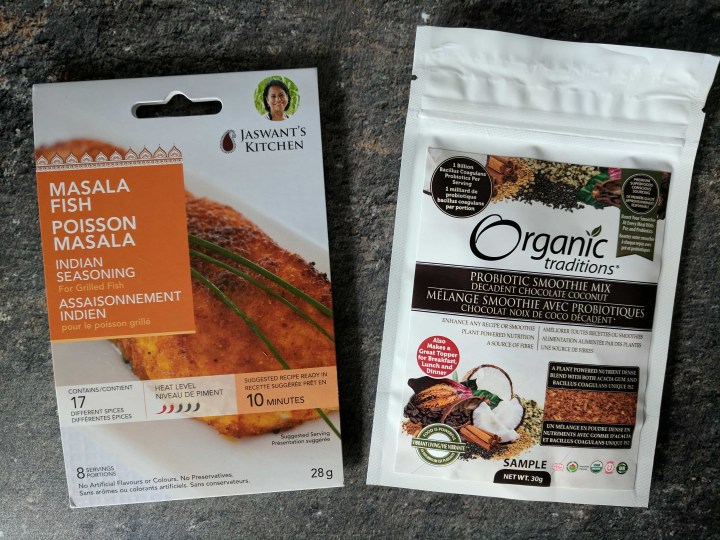 Indian Seasoning by Jaswant's Kitchen. Cumin, turmeric, coriander, mustard, ginger, garlic and onions, it would not only be good on fish, but also on cauliflower or to season ground beef for taco's night!
Probiotic Smoothie Mix (chocolate coconut) by Organic Traditions. A nice smoothie mix for when you don't have time to get your probiotic!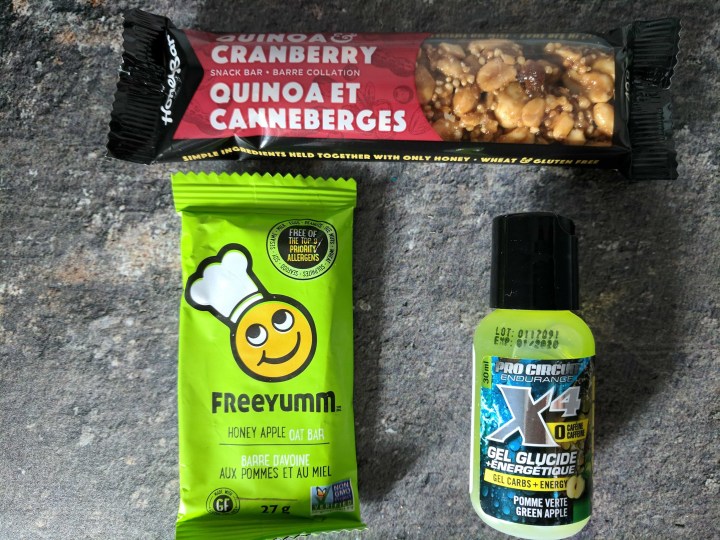 Quinoa and Cranberry bar by Honey Bar. I really enjoyed this bar. It's sweet, and the cranberries add the right amount of chewiness and bitterness. I really liked it.
Freeyumm Honey Apple Oat Bar. Free from a lot of the most common allergens, it taste like raw apple oat muffin dough. It's okay.
Pro Circuit Endurance X4 – Green Apple. I haven't tried it yet, but it's supposed to give you an energy boost with glucides and carbs.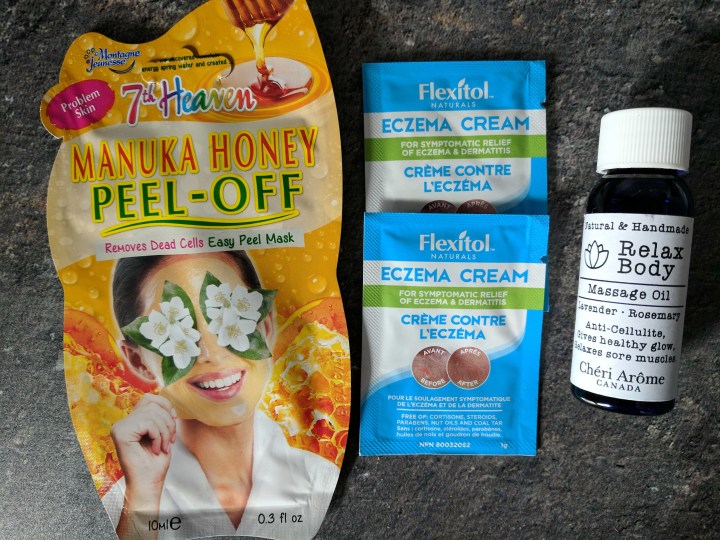 7th Heaven Manuka Honey Peel-Off mask. My first mask ever! I'm so excited to get to try one out! It's supposed to be good for problem skin, which is my case. If it works, I might get into face masks!
Eczema cream by Flexitol Naturals. My skin has a lot of problems, but eczema isn't one of them. But I'll give that to a friend of mine who has eczema.
Massage Oil by Chéri Arôme. I'm not a big fan of Lavender scented products, but I could use some massage oil to relax sore muscles!
A. Vogel Hair, Skin & Nails supplement. This supplement contains Zinc, Millet, Stinging Nettle and Brewer's Yeast to help lush hair, strong nails and radiant skin.
New Chapter Cinnamon force supplement. Cinnamon is said to helps to support and maintain healthy blood glucose levels.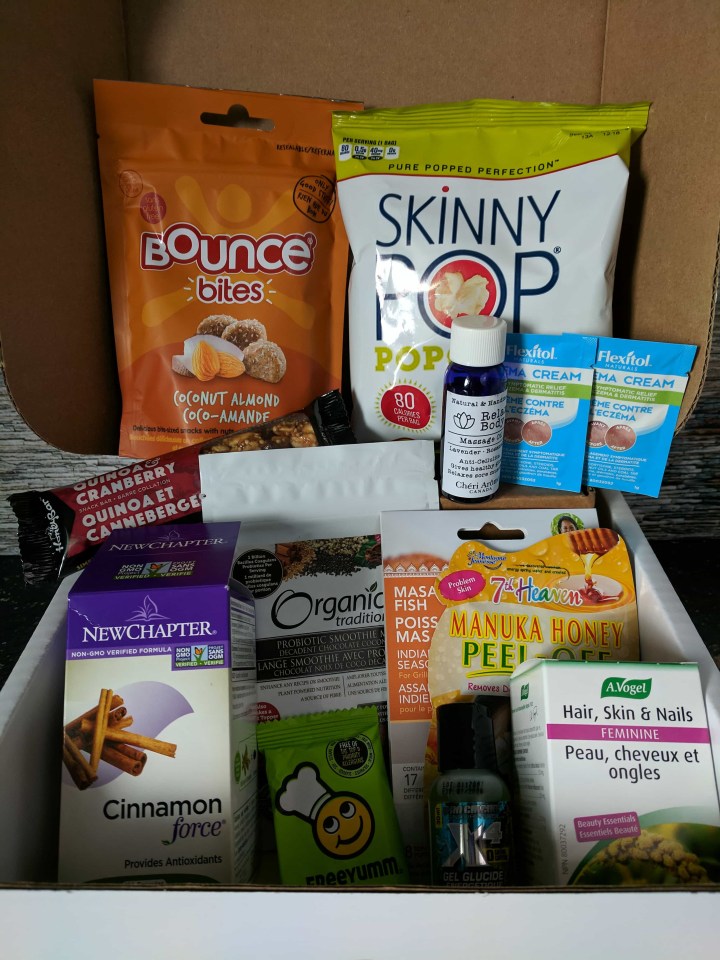 This was an other great assortement of products in this month's Little Life Box. I always enjoy getting new and healthy snacks to try, and I'm super excited about the face mask! And my sore muscle will probably really enjoy a bit of soothing lavender attention.
What did you think of September's Little Life Box?