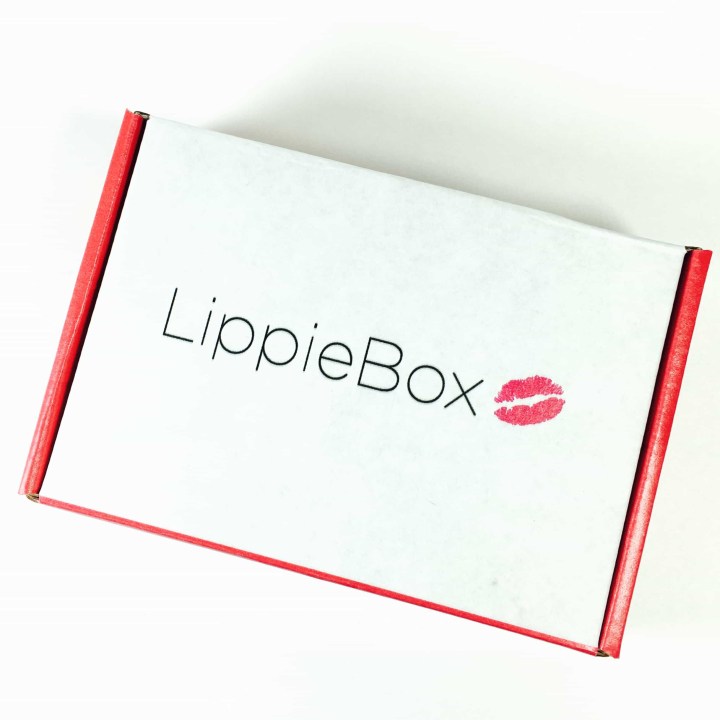 LippieBox is a monthly subscription that sends 5 full sized lip products, including balms, glosses, a lip scrub, and more! This box is perfect for teen or tweens as LippieBox only sends products that aren't highly pigmented, just totally cute and super softening! LippieBox is $19 a month but you can save with a longer subscription – the price drops to $13 a month with a 6-month term, or $15 a month with the 3-month sub.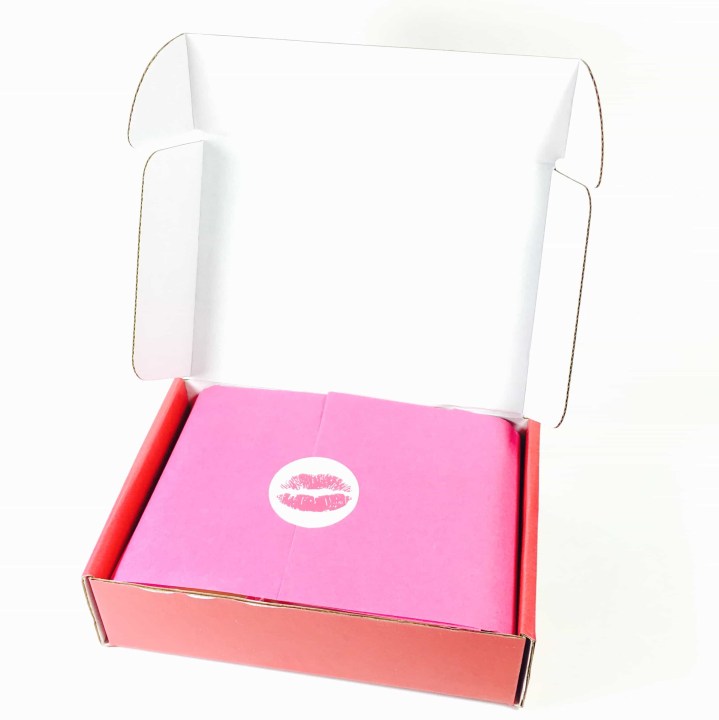 Sealed with a kiss sticker!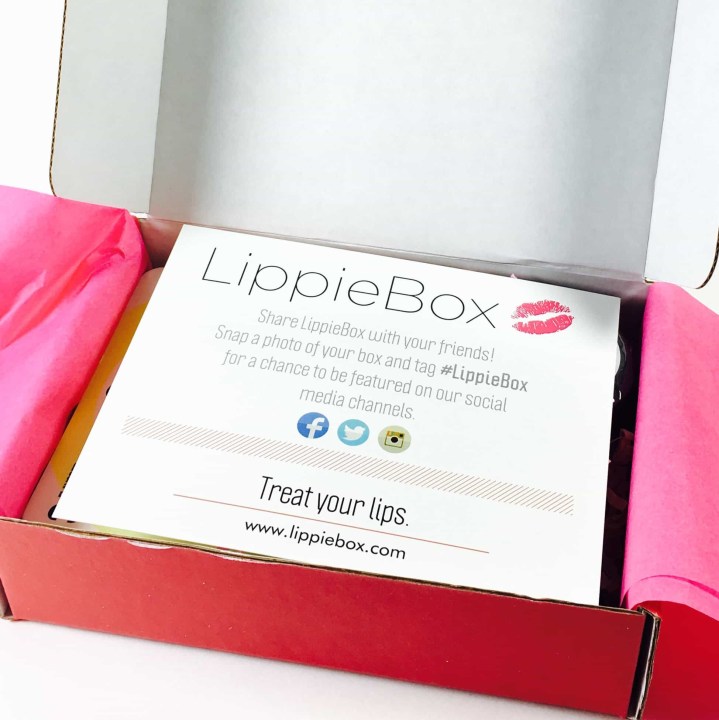 There was a card that tells you how you can share your box on social media. I didn't receive a product info card, so this may be a mix of items from July and August, plus previous boxes.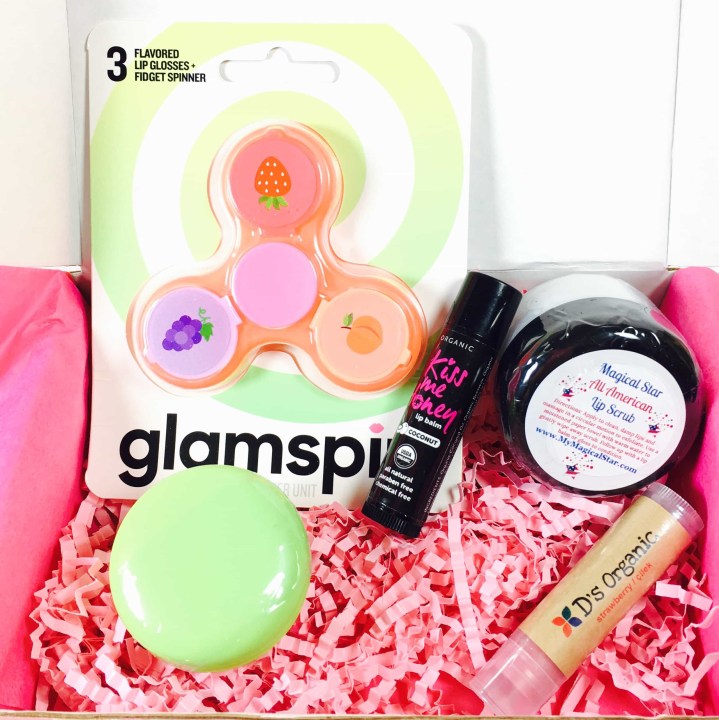 What a pretty, brightly colored box presentation! The items were wrapped in pink tissue paper and there were pink squiggles to keep everything cushioned.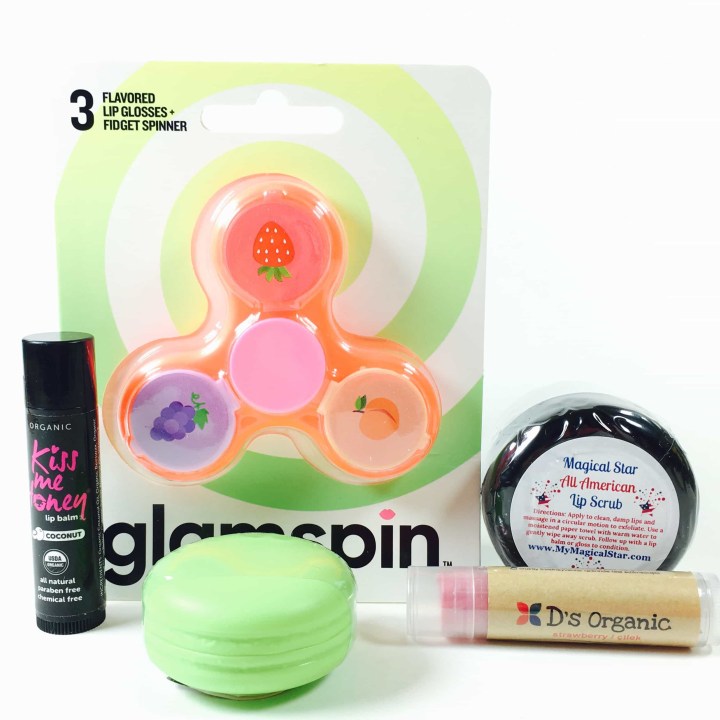 Everything in the box!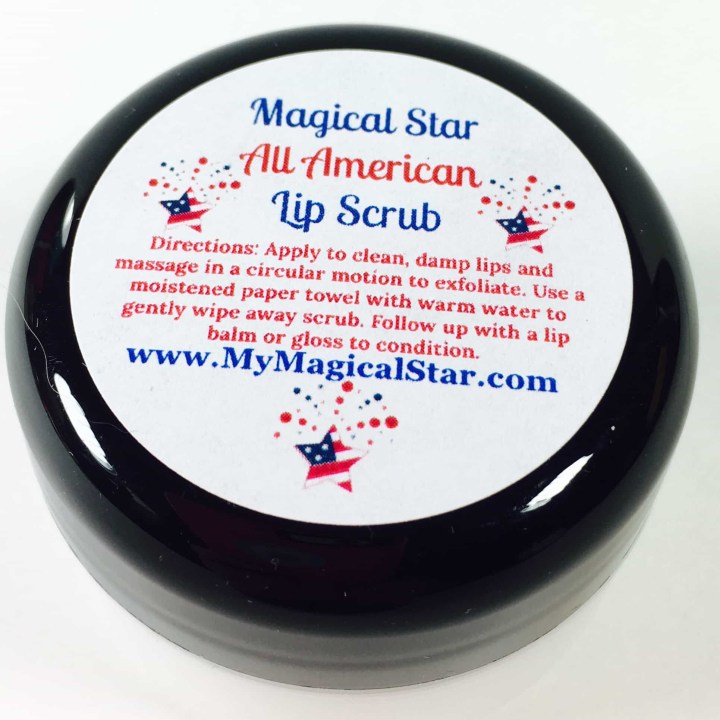 Magical Star All American Lip Scrub is a lovely lip scrub that has a fruity bubblegum flavor and left my lips soft and flake-free.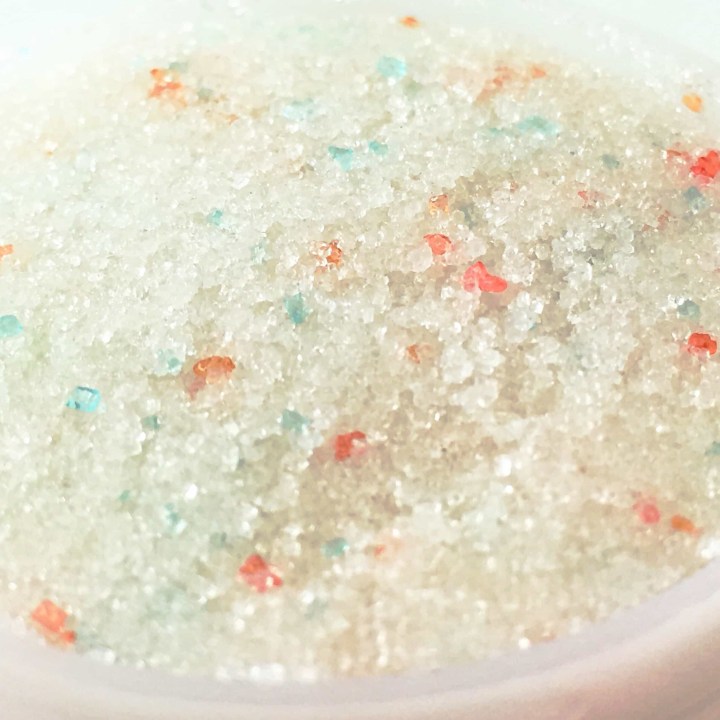 I think it has a patriotic look about it but it works well any time of year. I was unable to find this product online but a similar scrub from the Magical Star website is $5.50. I was kind of disappointed to not find a list of ingredients on the package or website though.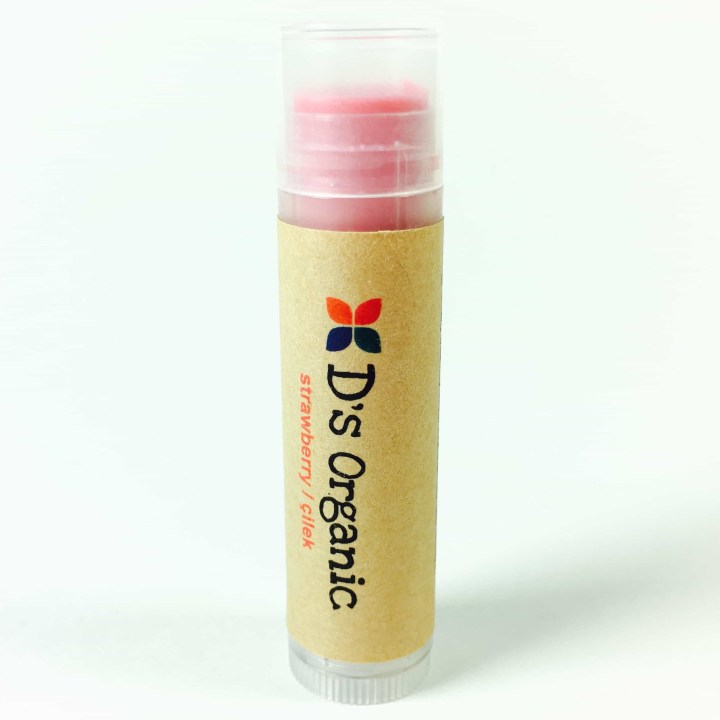 D's Organic is currently inactive on Etsy but may come from Turkey. This had a light strawberry flavor however the moisturization was perfect.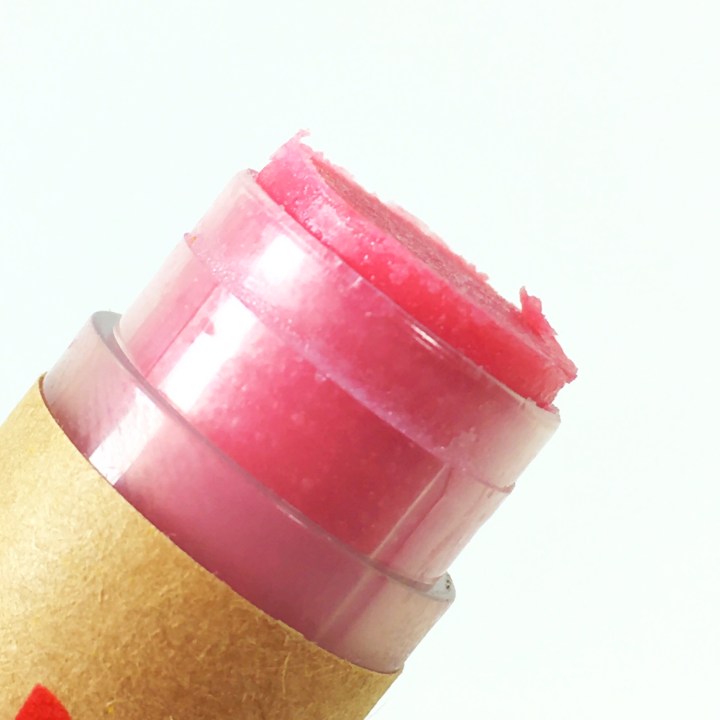 It had a touch of color thanks to mica and lots of softening coconut and olive oils plus shea butter in a beeswax base.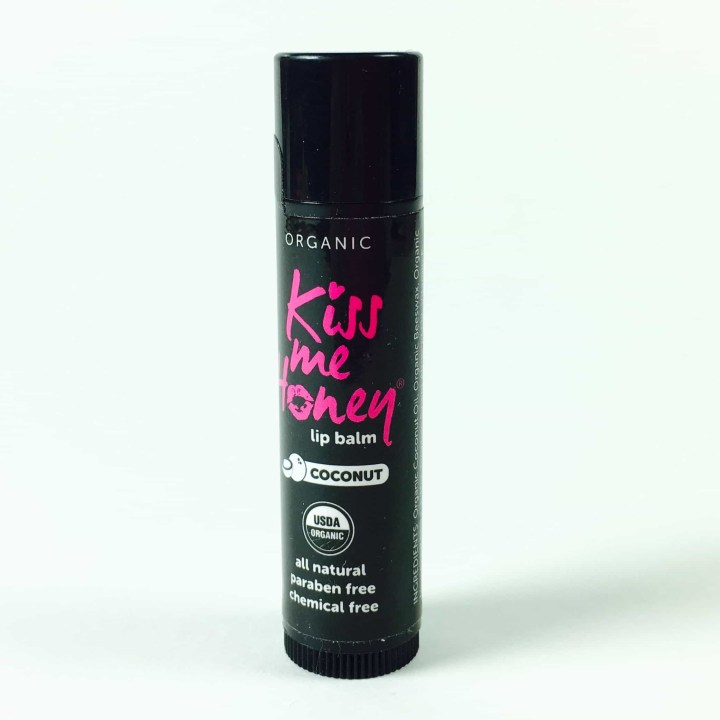 Kiss Me Honey Coconut Lip Balm ($4.99) is all-natural and features a beeswax base with coconut oil and shea butter to keep lips soft. Vitamin E provides antioxidants and anti-aging effects.
The flavor is toasty coconut and perfect for the end of summer.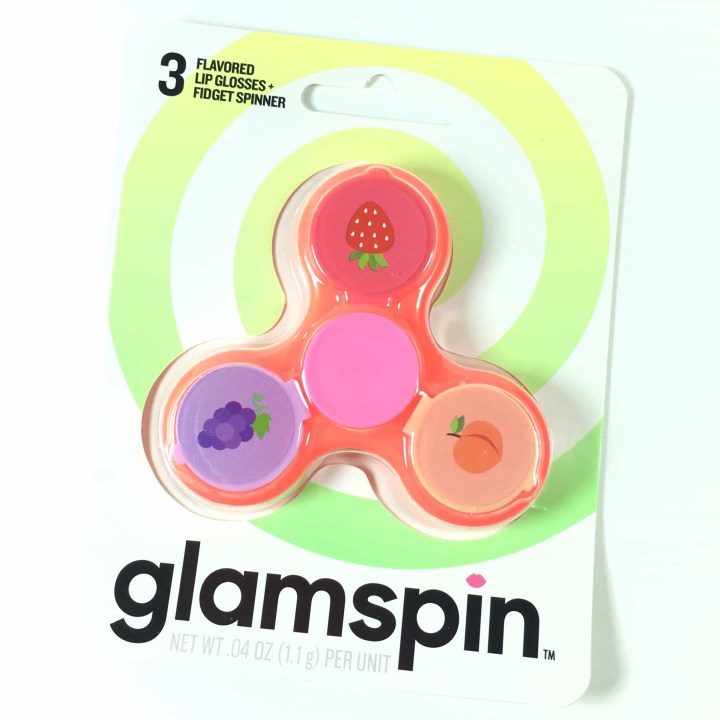 Glamspin Lip Gloss Fidget Spinner ($10) is a two-in-one product – lip balm that is also a toy!
It comes with 3 lip balm flavors- peach, strawberry, and grape, and each one smells fruity and reminds me of lip balms of my childhood.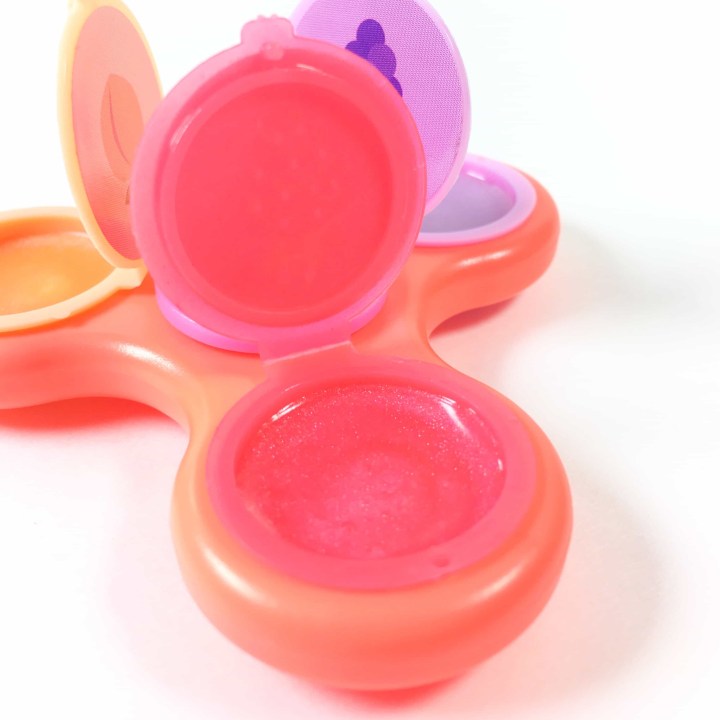 Just a little bit of shine is in here, perfect for placing in a backpack for between class touch ups.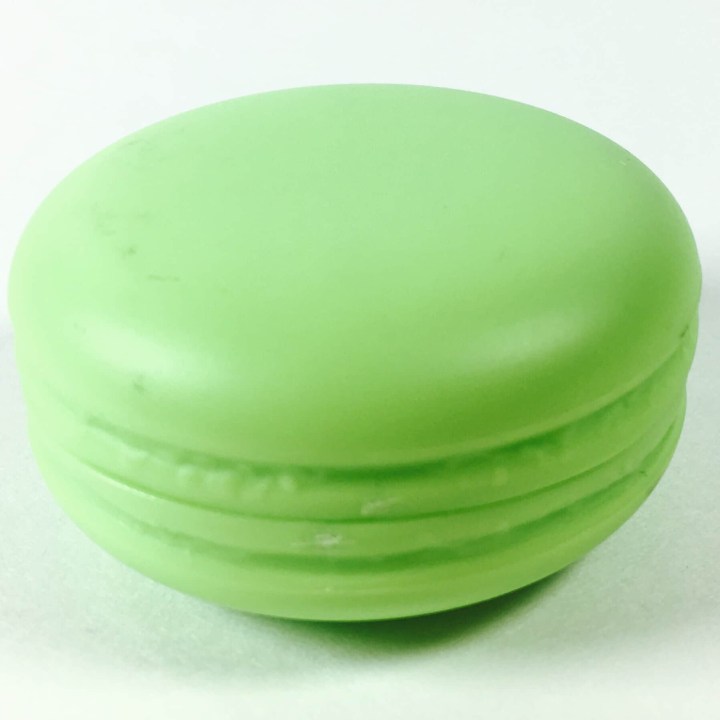 Kikkerland Vanilla Macaron Lip Balm ($4.49) comes in a cute little container inspired by a classic French bakery treat!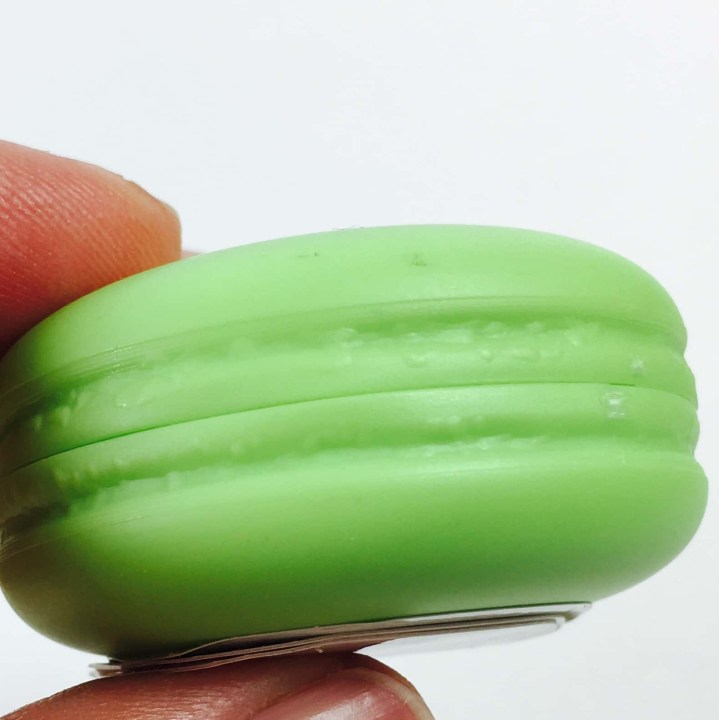 Cute!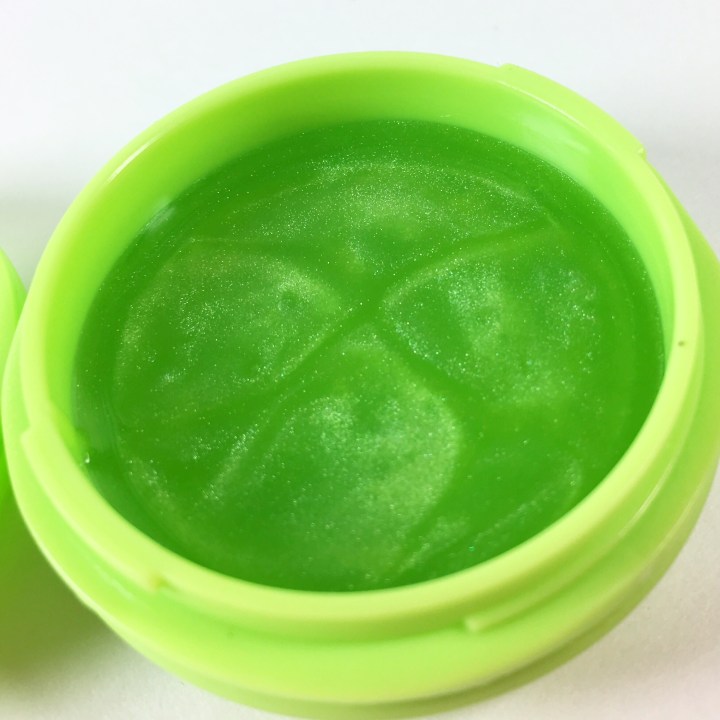 Again, a light scent and no color make this a sweet way to carry around your lip balm.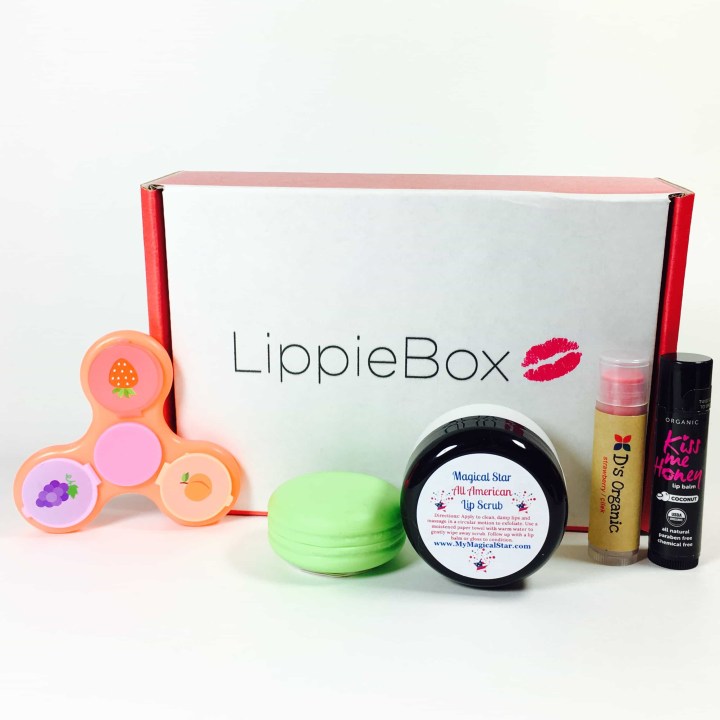 Wow, what an adorable subscription box! I have two daughters, ages 19 and 14 years old, and they really liked this box, although I could see any young lady, even toddlers and grade-schoolers, liking the items in this box. I'm not saying my age but I liked it too! I was pleasantly surprised by the inclusion of natural beauty products as well as the cute factor and fun aspect of the GlamSpin and macaron. I would say the value of this box was around $30, which is over the price paid for the box. I hope LippieBox sends an "official" monthly box next time around, but this one looks pretty indicative of what you would find in their monthly box.
What do you think of LippieBox? Let me know which item you would like to see in your box in the comments!