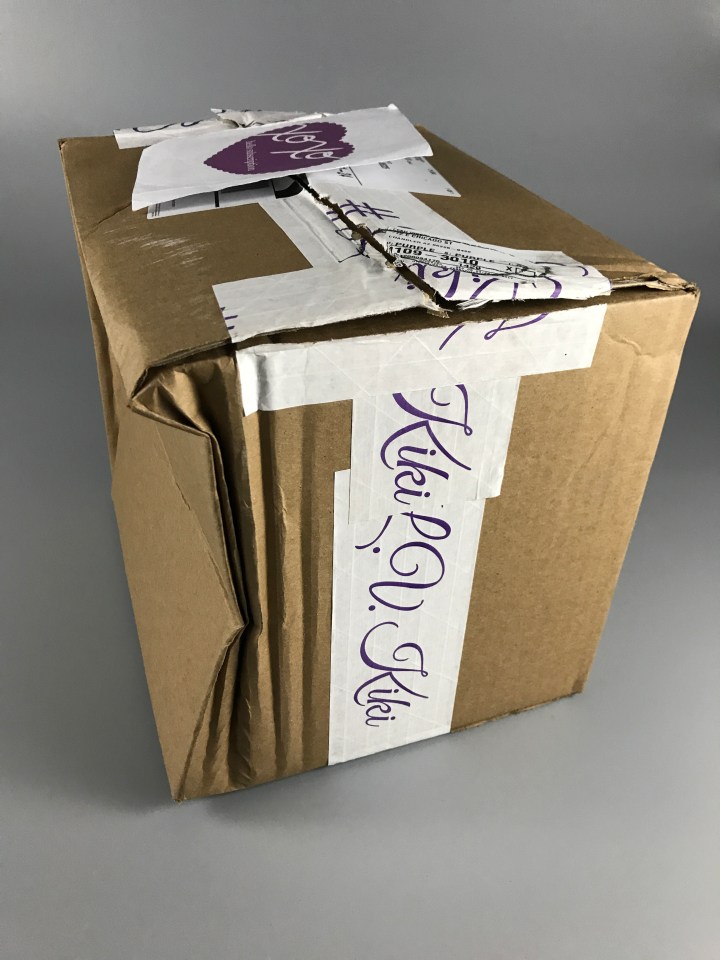 L.V. Kiki is a high-quality fashion accessory subscription box featuring 4-6 accessories for $19 a month with free shipping. The website boasts shoppable collections from head to toe with affordable prices. I look forward to this box every month like a child waits for his/her birthday. Luckily the contents aren't as rough looking as the box.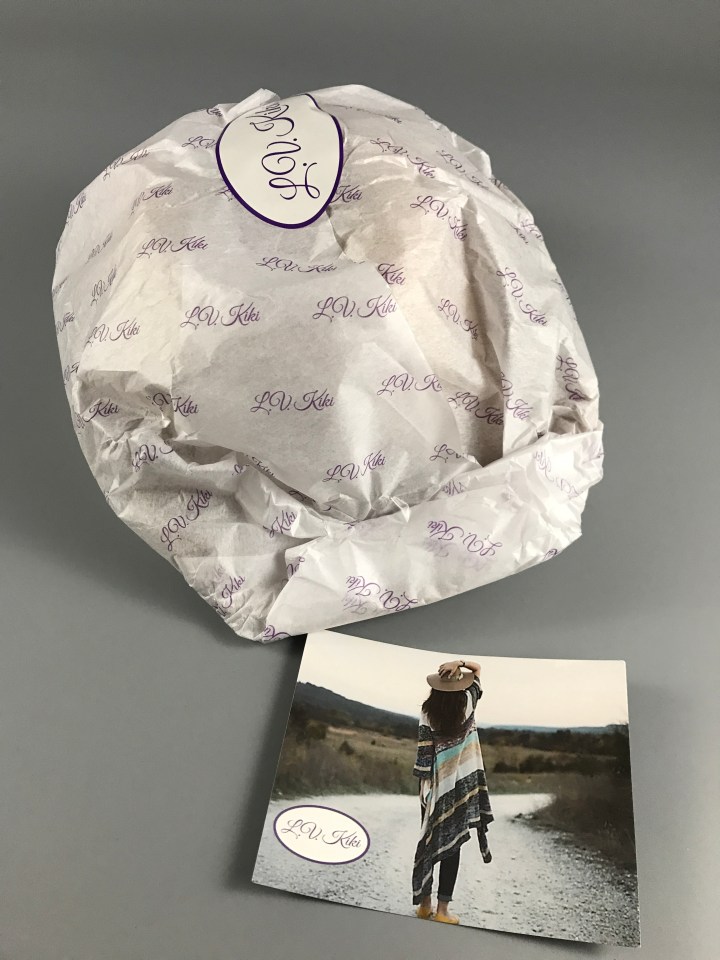 DEAL: Save 20% on your first month! Use coupon code HELLOTAKE20.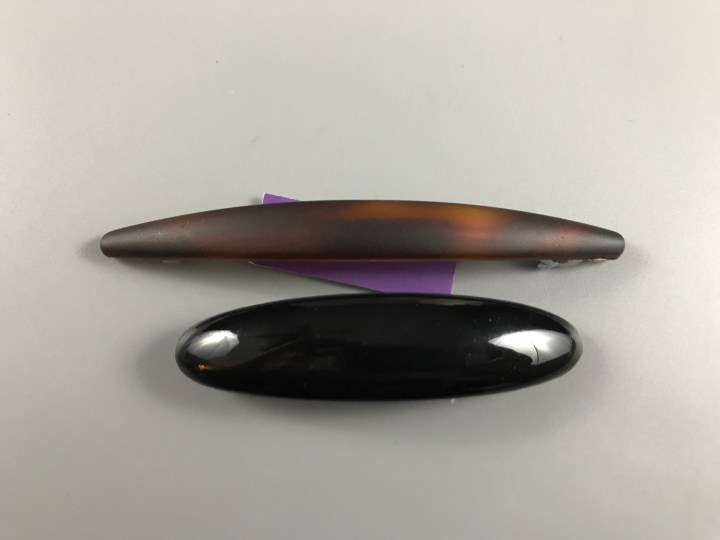 Barretts! I love that one is light brown while the other is dark, they will go with so many outfits. I can't figure out which one I like the best. I'm leaning toward the dark brown one… it will go better with my short hair.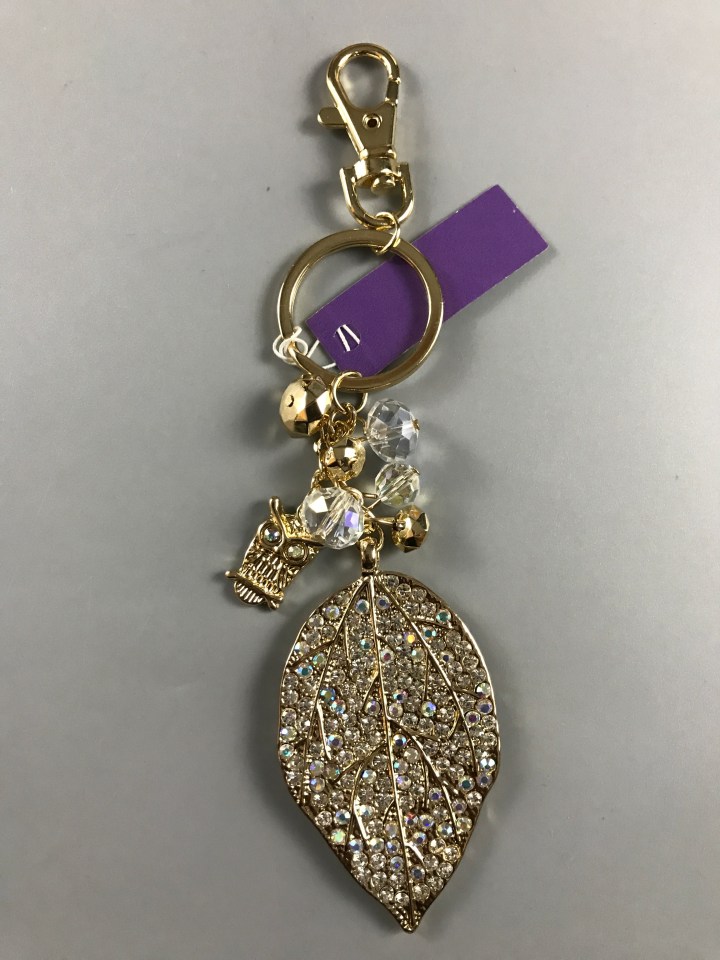 Leaf Keychain. So pretty and the epitome of fall. This fall leaf with jewel beads will help you feel chilly and in the need of a pumpkin spice latte.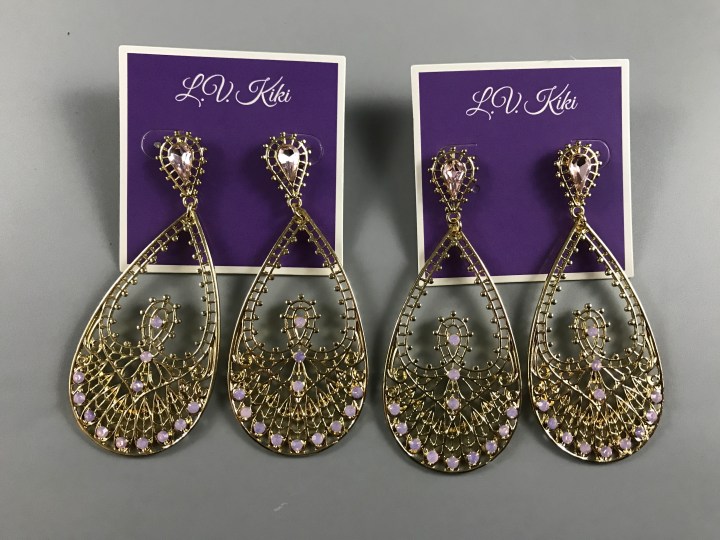 Tear Drop Earrings. I'm not sure that I was supposed to get two of the same earrings but I am loving these, well both my daughter and I are loving these earrings. We do actually love being twins. Silly, I know, but it's a love thing. These earrings are delicate and sweet, I feel like a princess in them.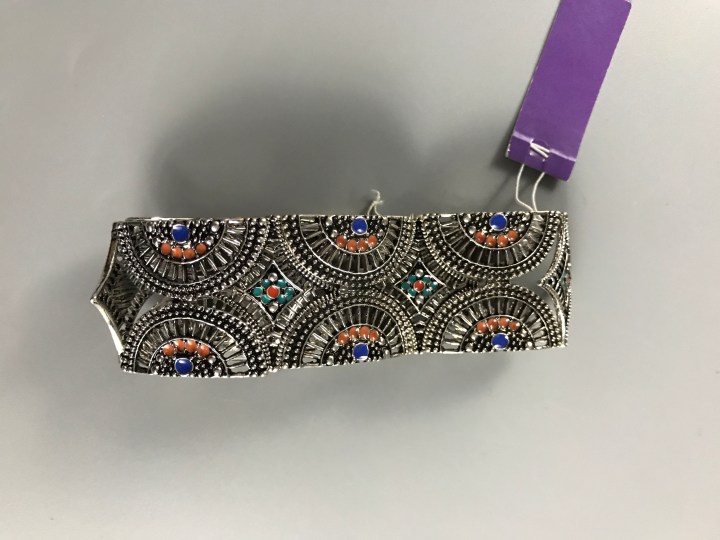 Bracelet! Beautiful and with a hint of color. I love bracelets with  stretch, they make my wrists feel super small.I love how this goes with so many of my outfits, it beautiful and classic. My coral dress is going to be out of this world.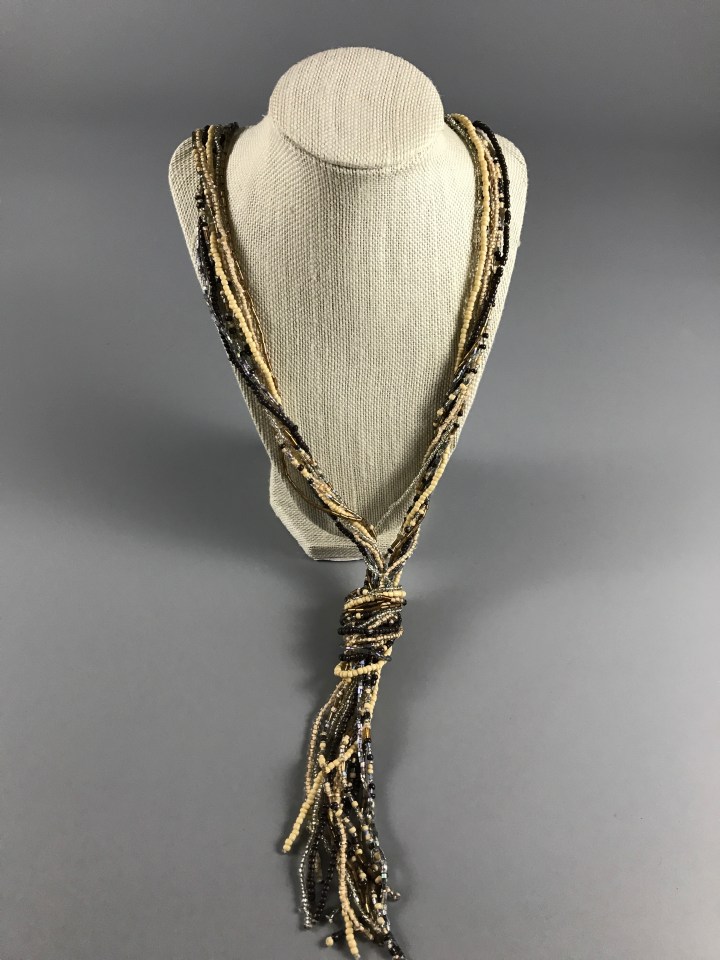 Neutral Statement Necklace. This necklace makes anything stick out, it's gorgeous. I love that it adds class and a whole lot of chunk to my personality. This piece is classic and elegant, in my opinion it's a centerpiece.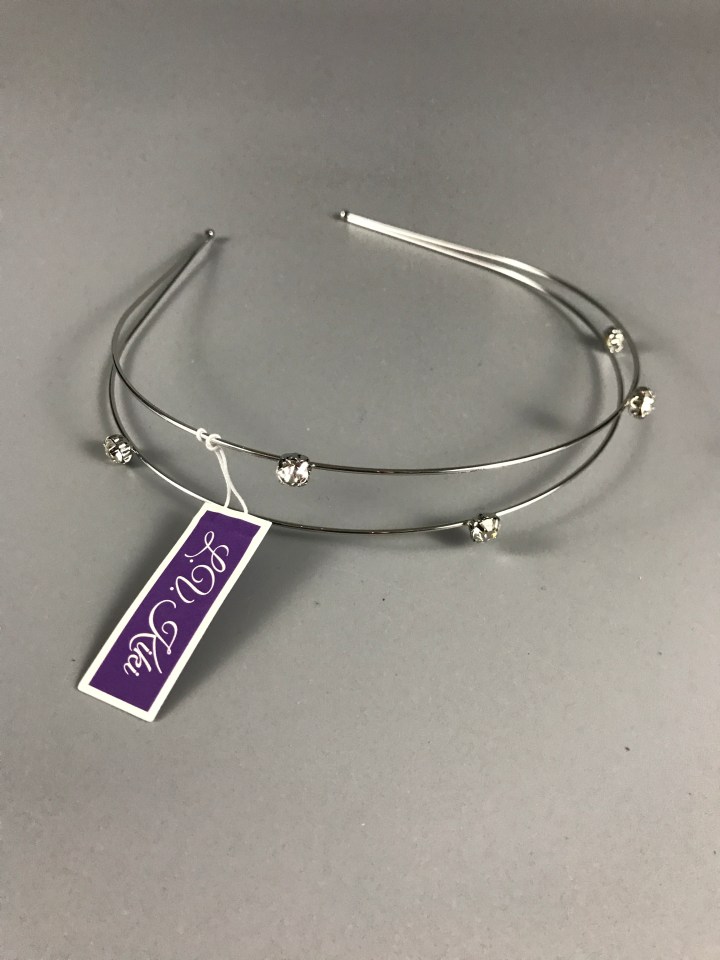 A simple silver and jeweled headband. If this didn't hit right behind my glasses it would feel much better on my head. It looks great with any dress and it will make any girl feel like a princess.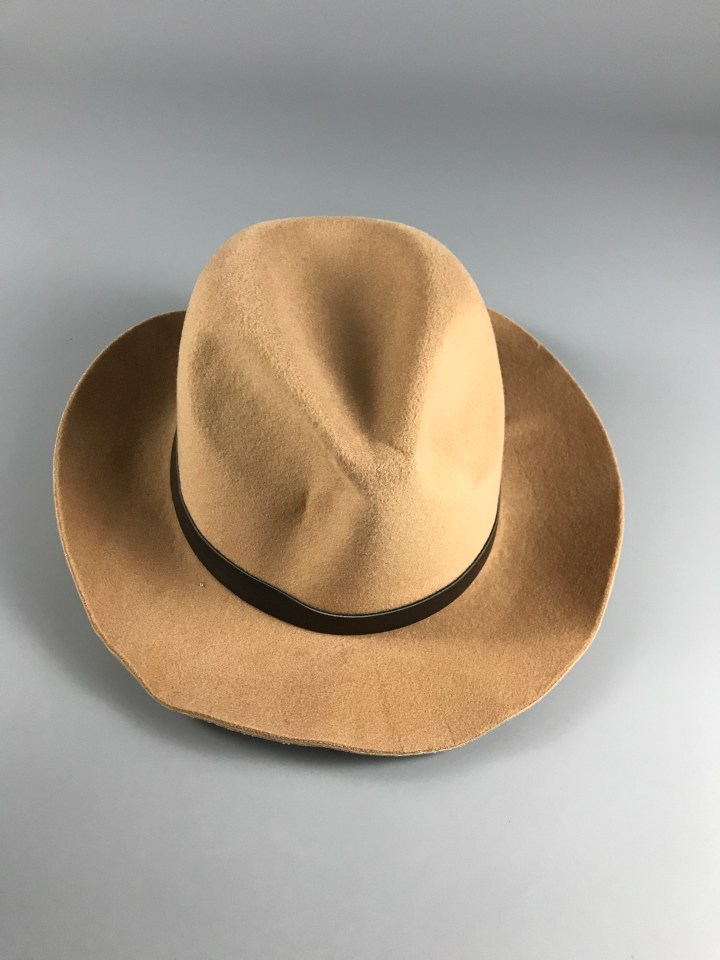 Brown Hat. I have to say that I may have been sent this hat last year around this same time. So as much as I love this I'm a little disappointed that it has been sent to me twice. My daughter dusted the other one off so we could compare, fall should bring some different hats, just saying!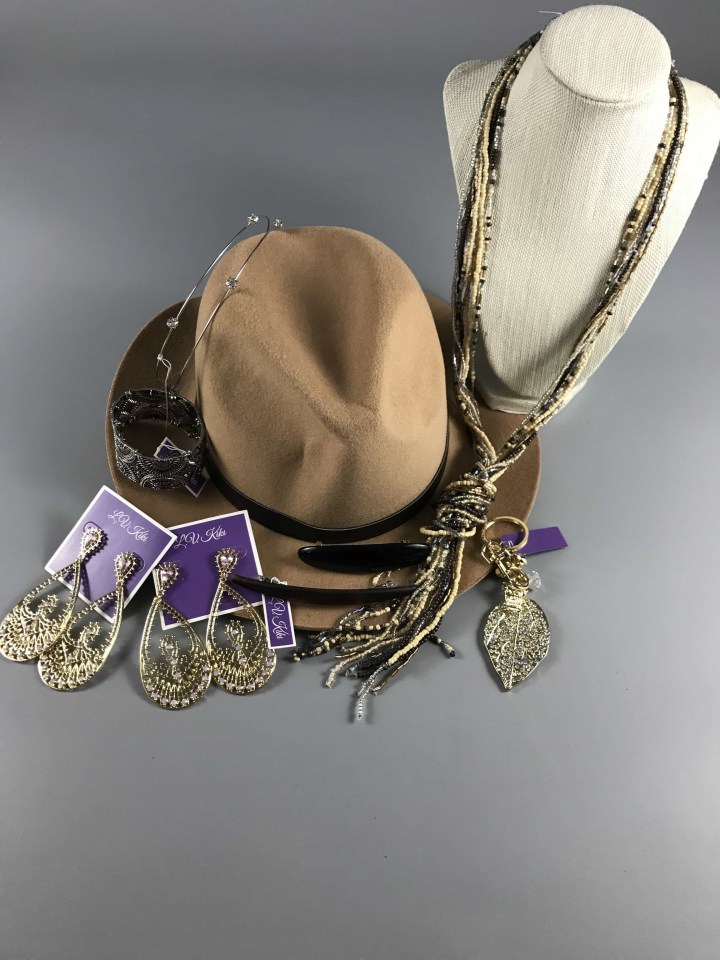 L.V. Kiki normally doesn't disappoint me, but getting the same hat in the same box makes me a little sad. Anyway, I still love this subscription and I am definitely looking forward to the next boxes!
What do you think of L.V.Kiki?