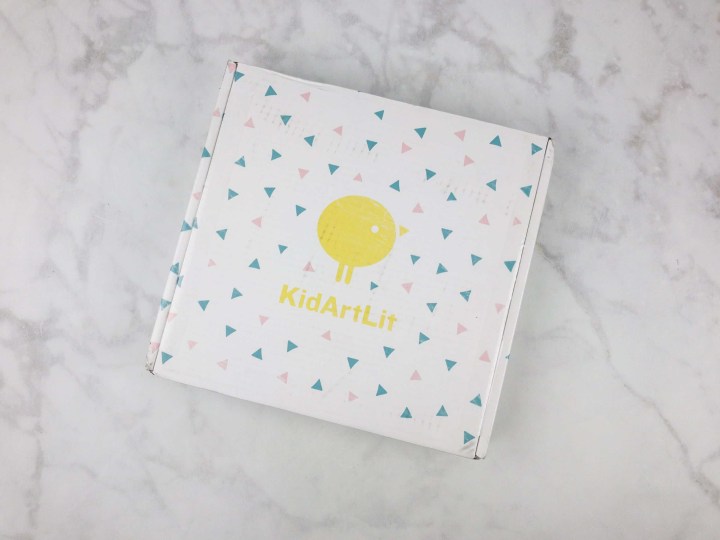 KidArtLit brings art and literature together through a monthly subscription box. The subscription costs $46.99 per month, and each box includes an art project, a picture book, a Ready-Set-Go Pack, and a mini-magazine. The boxes are designed to help your family deeply connect through art and reading.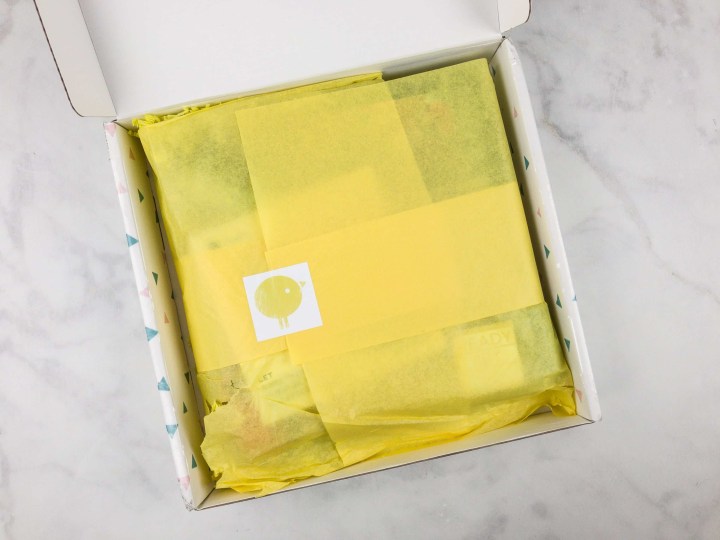 The box and packaging itself is very pretty.
DEAL: Get 10% off your first month and all gift orders. Use coupon code HELLOSUBS.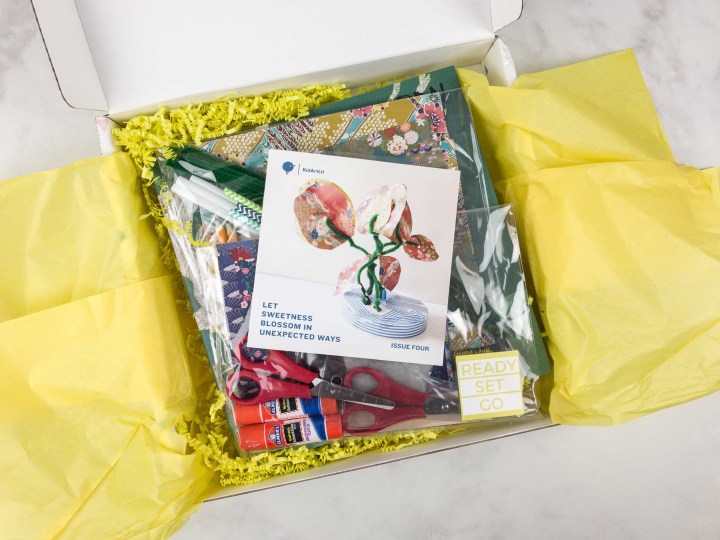 Tons of supplies were sent to ensure maximum fun and learning!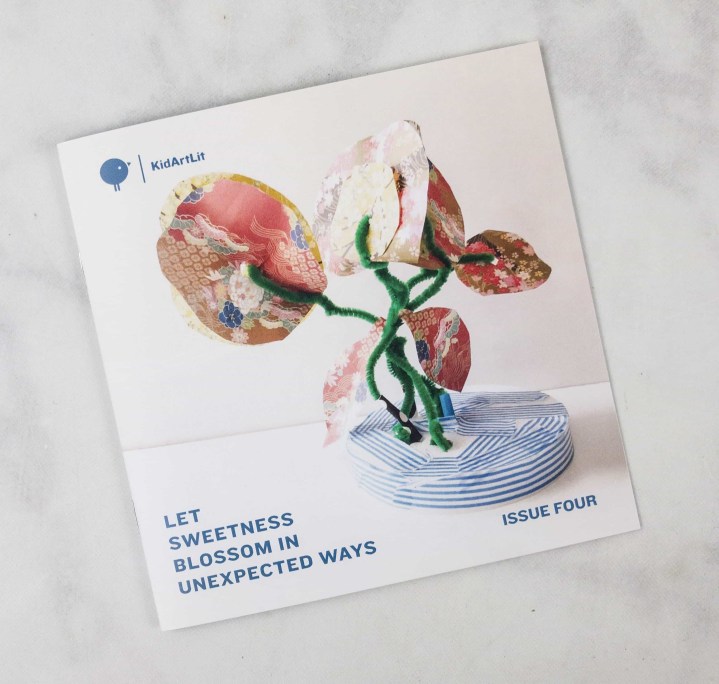 Each KidArtLit box comes with an instructional magazine. It serves as a guide to the activity, but it takes a very zen-like approach and is very process oriented.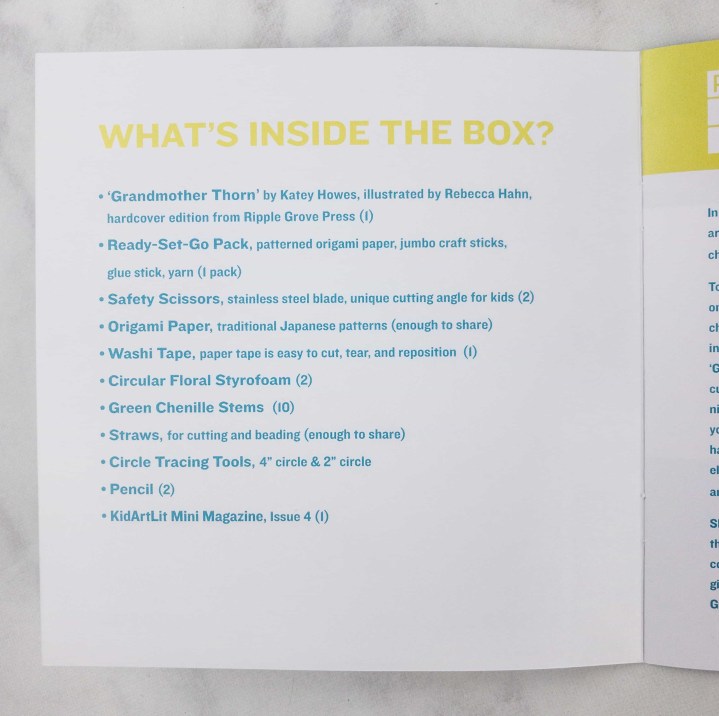 A list of everything in the box. This box is about meaningful family time, so there are sufficient materials for both parent and child to make their own craft together!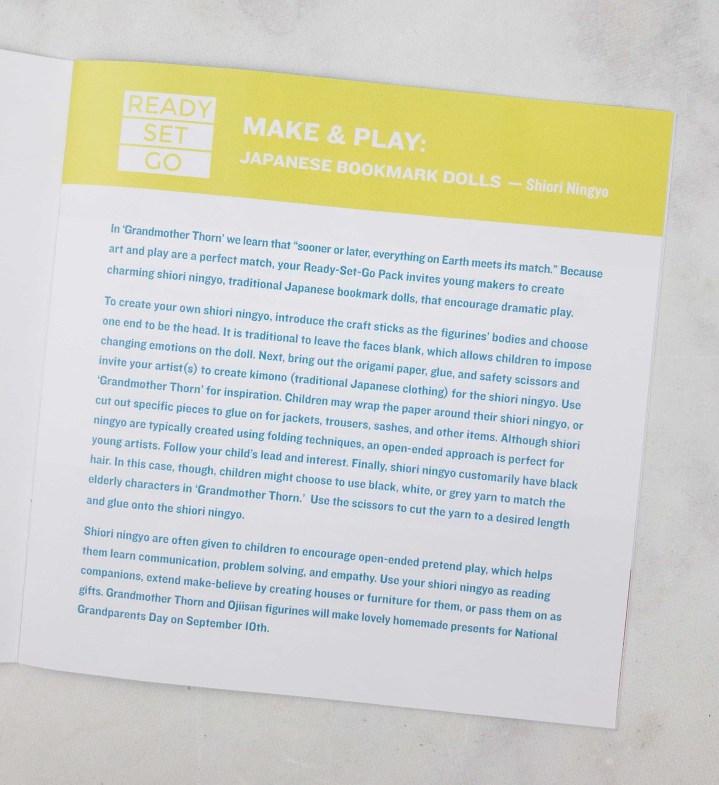 An introductory note reflects on the book selection, and the craft is selected to fit in with the theme and setting of the book. Unlike the explicit instructions for the main craft, the instructions for a second activity, making bookmark dolls, is tucked into these paragraphs.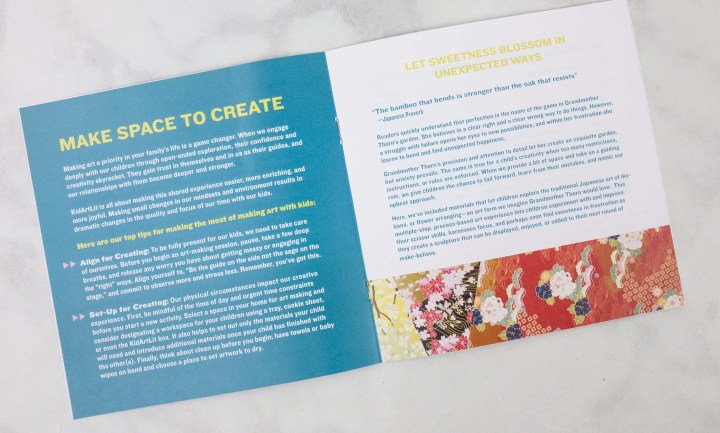 The box is as much about being in the proper frame of mind to create as it is about actually creating. A lot of instructional space is devoted to practice and mental preparation.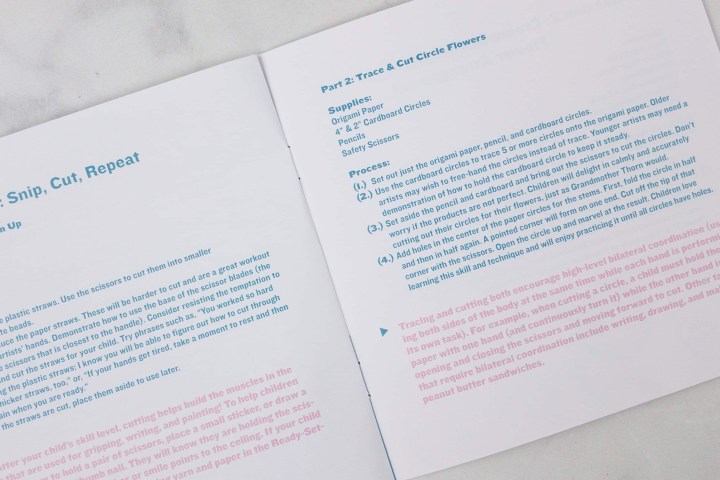 The project then proceeds step-by-step.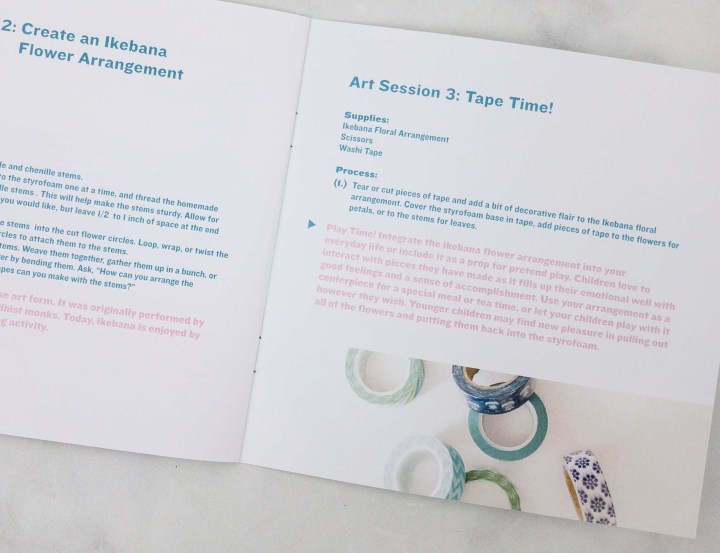 The main craft is creating an Ikebana flower arrangement.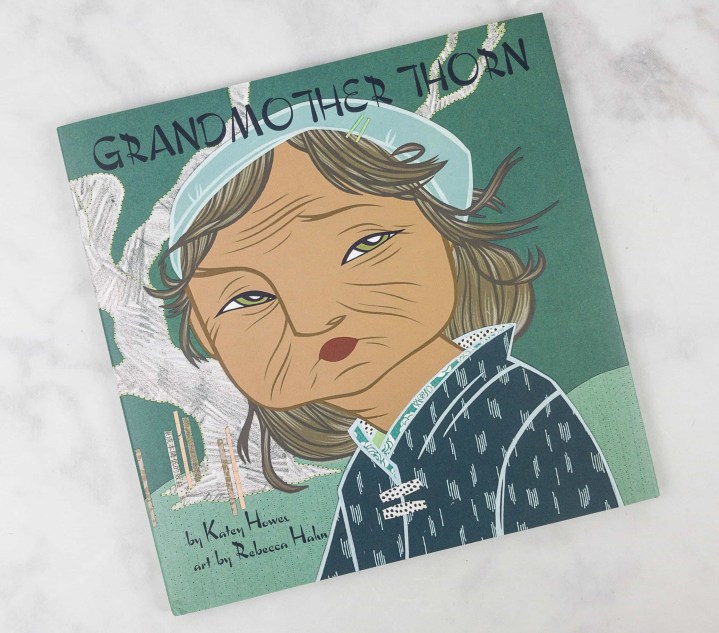 Grandmother Thorn by Katey Howes ($14.52): The book selection was very charming. It is set in pre-modern Japan, but the tale is universal in its appeal.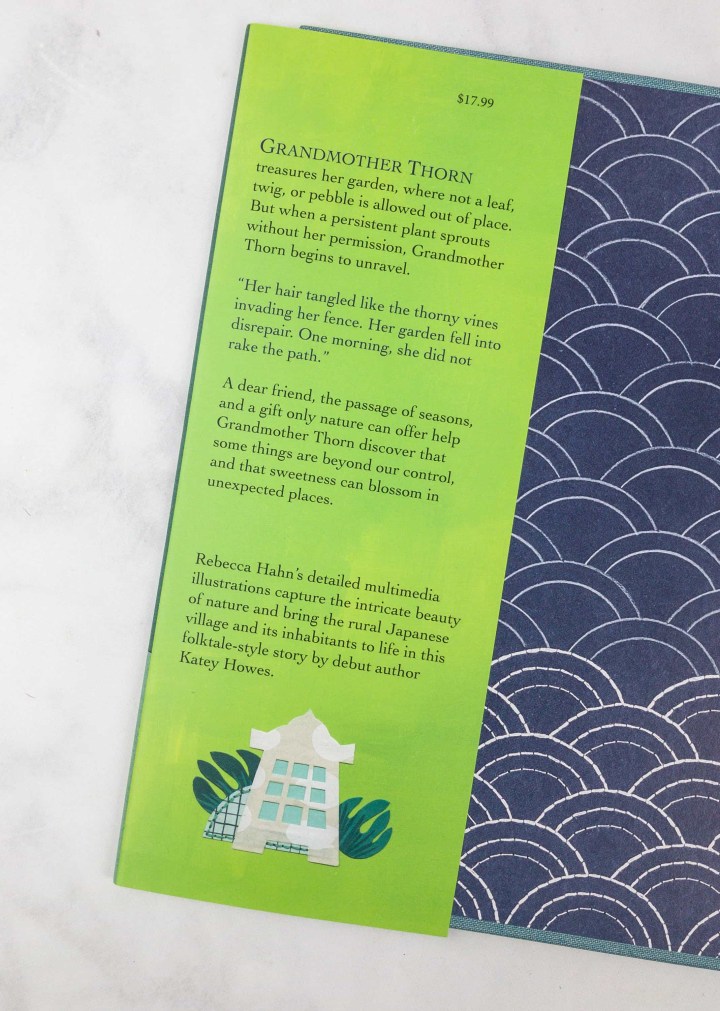 It follows Grandmother Thorn, a very controlling and not overly friendly woman who obsesses over the orderliness of her garden.
She soon finds she can't control everything, and this leads her to discover beauty where she had not thought to look.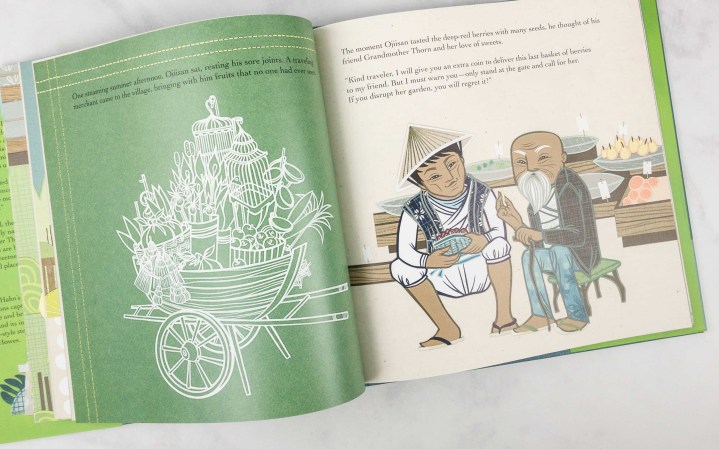 The illustrations are stylized and very beautiful. They really capture the style of Japanese woodblock prints, and they complement the fable-like voice of the story well.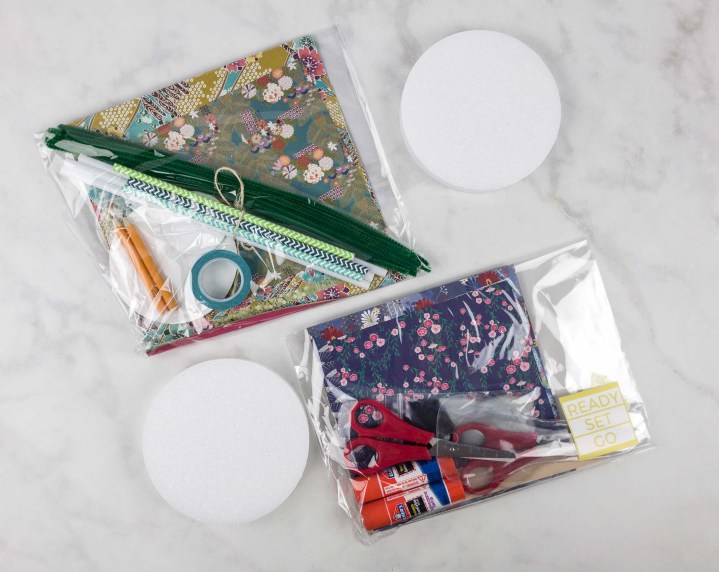 All of the supplies for our two projects.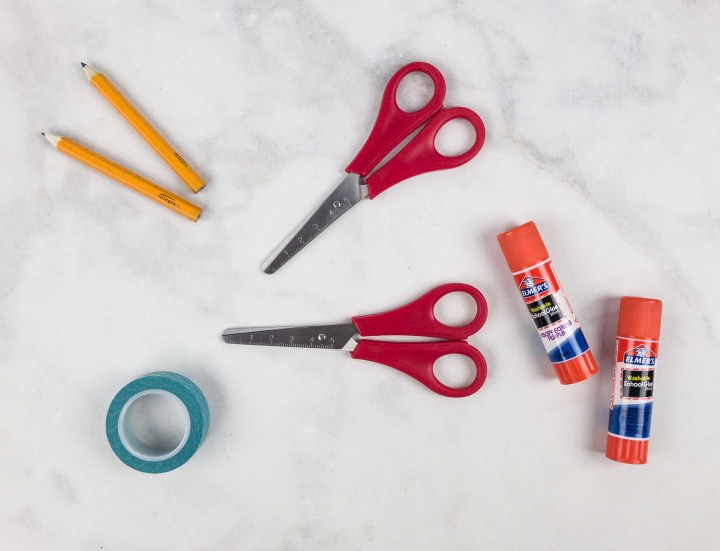 The kit includes two sets of art tools so you can work together simultaneously.
Plus lots of beautiful paper for making dolls and flowers.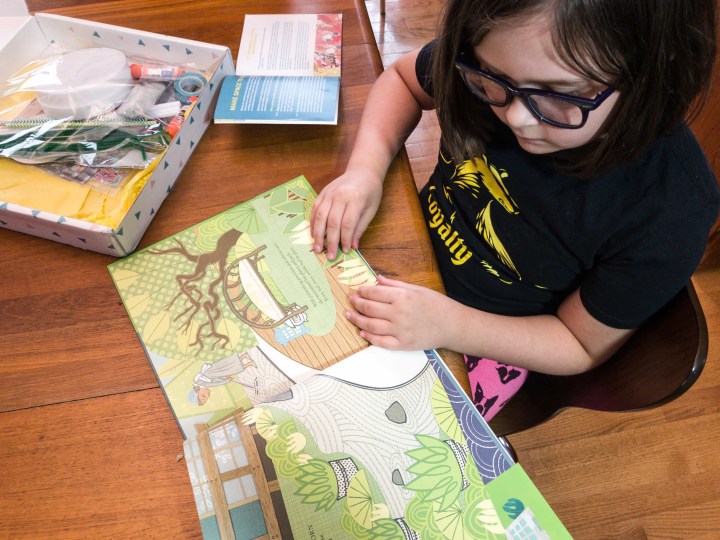 My daughter really enjoyed the book. It wasn't difficult reading, and the look of the pictures is very enticing.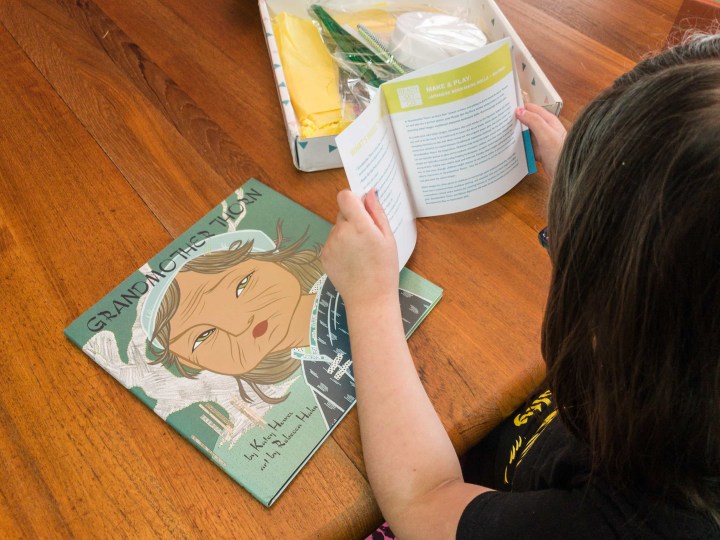 She is a careful reader and spotted the instructions for the bookmark dolls herself.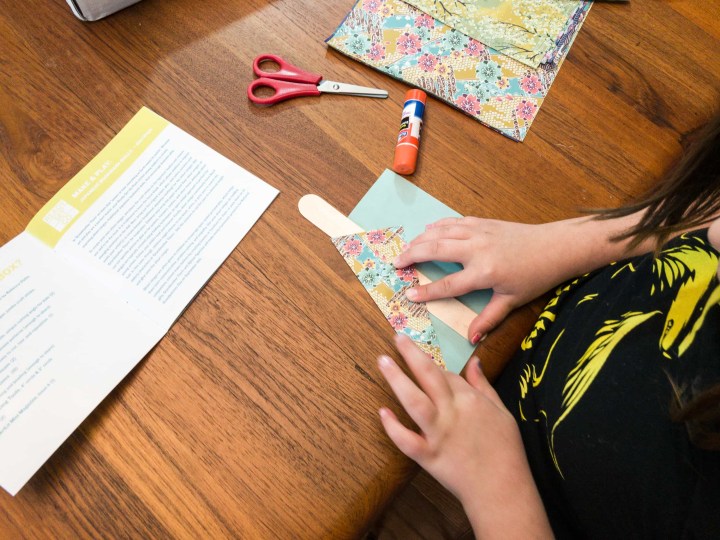 They are very easy to make – the pretty paper makes any project beautiful.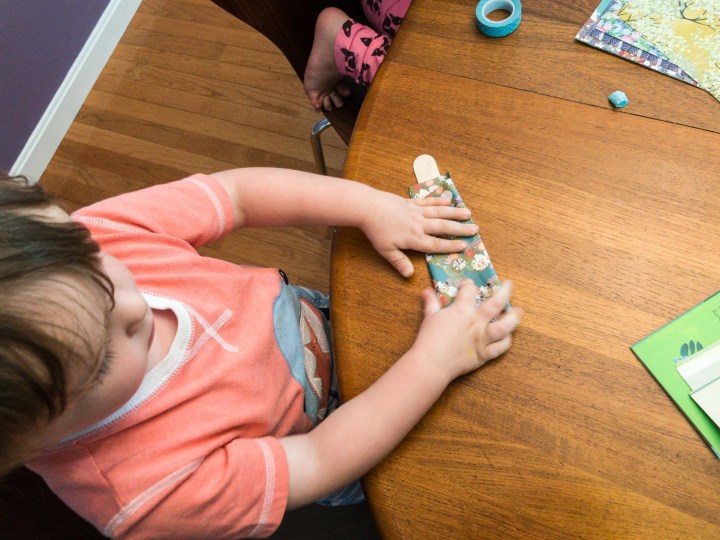 My youngest thought these were cool, too.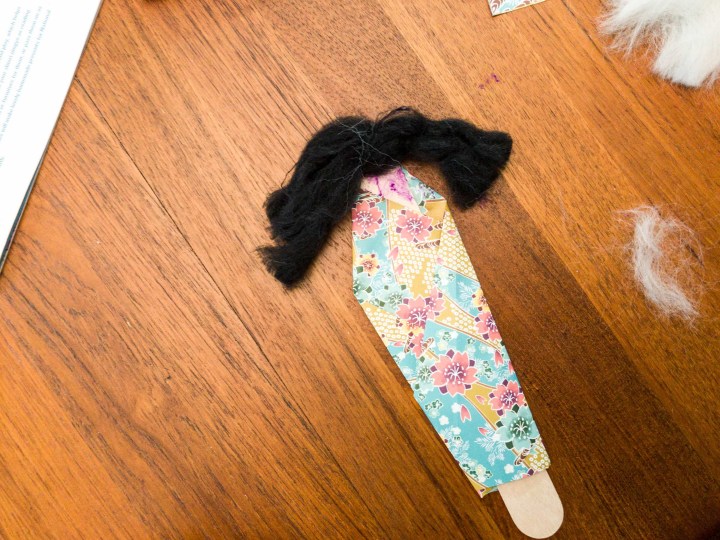 Some yarn/roving was provided for adding hair, too!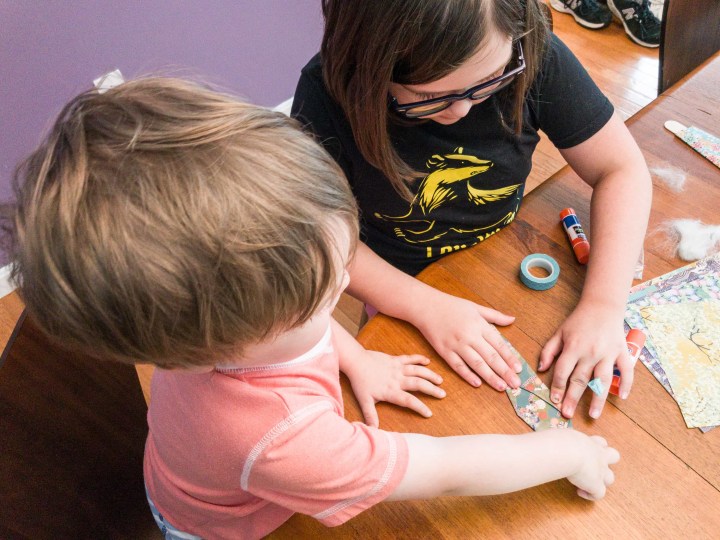 The box is right, this project inspires togetherness!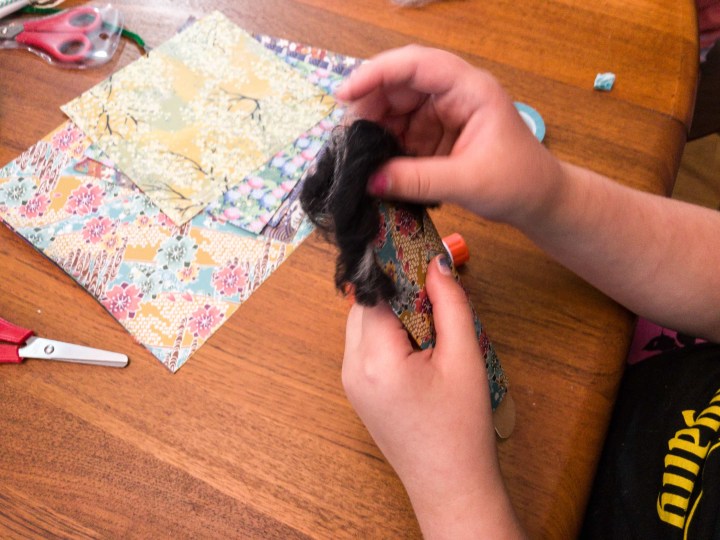 We went a little wild with the hair.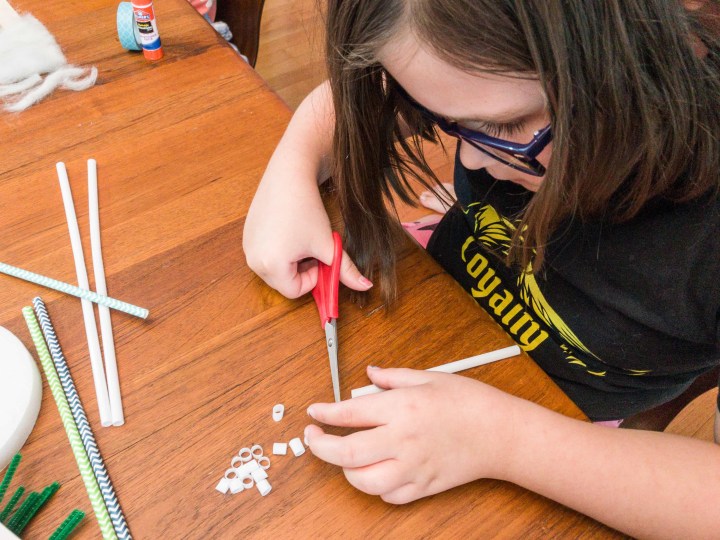 The second project commences with a scissor "warm-up," cutting some decorative rings for the flower stems.
We then cut out the petals.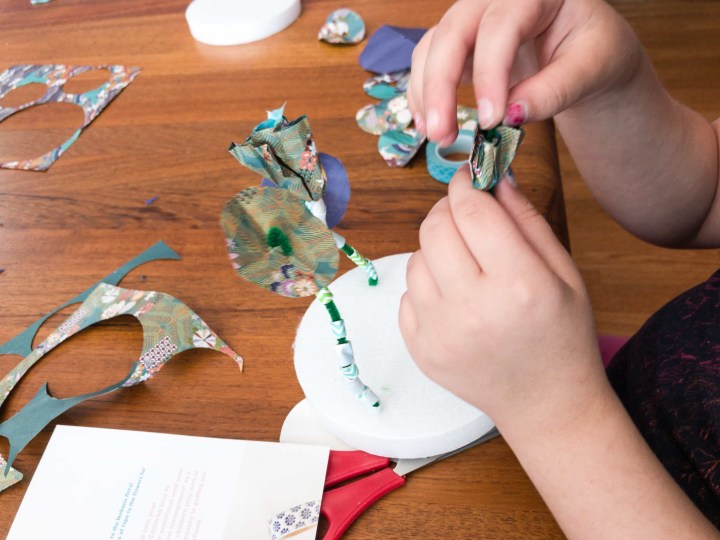 The flowers can range from simple disks to ornate, folded creations.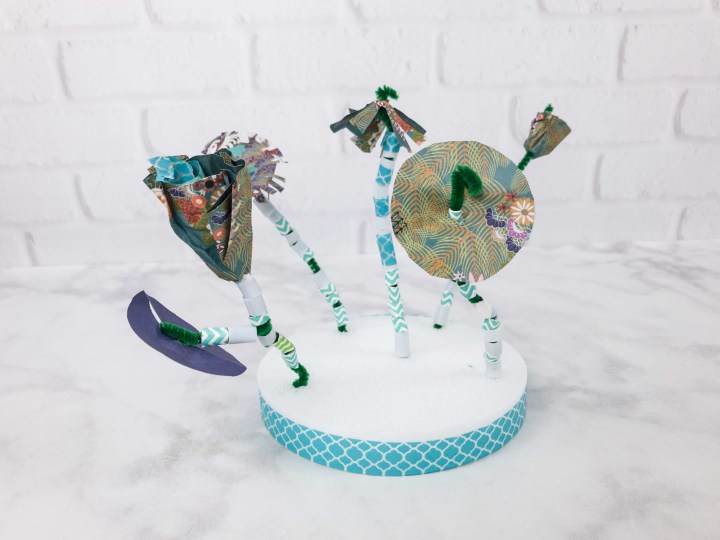 My daughter tried several different styles. After affixing the stems, you decorate the base with the included washi tape.
She made some pretty complex petal arrangements. The ornate paper makes even the simple petals look cool.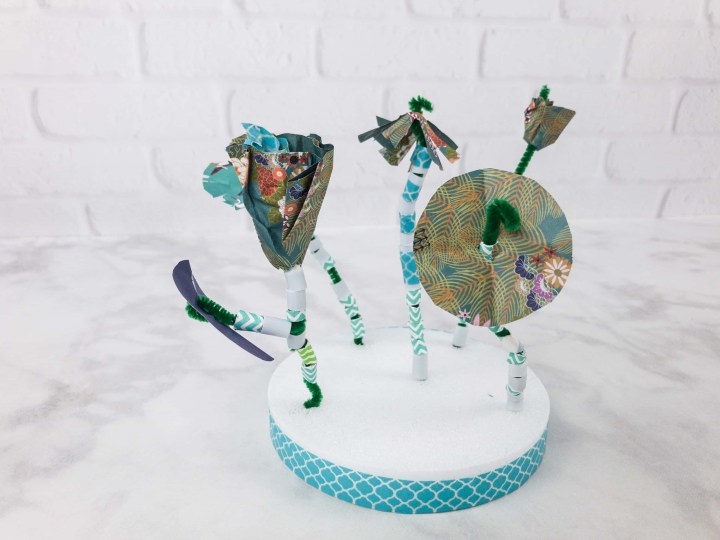 This was a fun, fairly low-key project. It took a bit of manual dexterity, but my nine year old was able to manage it without any problems. I loved the way the projects tied into the book, creating an fun, focused, and immersive crafting time. The book was lots of fun, too – it was really beautifully illustrated, offered a window into a fascinating culture, and its lesson wasn't heavy handed. This was a great craft to do together with a kid, as it could be as simple or ornate as desired, and it offered some nice, non-competitive together time.