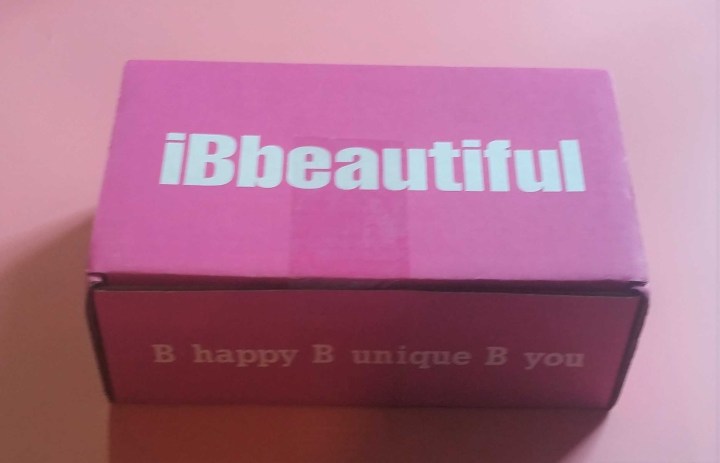 iBbeautiful is a subscription box for teen and tween girls with inspiring accessory and beauty products, plus a positive message! iBbeautiful wants to help girls be confident, smart, brave, unique, and kind. You can choose either tween (8-12 years old) or teen (13+). You also can choose between a basic box (no tee) for $20/month or a graphic tee box for $30/month.  This is a review of the Tween basic box for August.
I reviewed this box with the help of my two daughters, aged 12 and 15, who are busy with back-to-school activities.  What a crazy time of year for kids and moms alike!  Anyway, the teen ibBeautiful boxes have been suitable for both of my girls, while the tween boxes are usually better for my younger daughter.  This tween box, however, was a hit with both girls.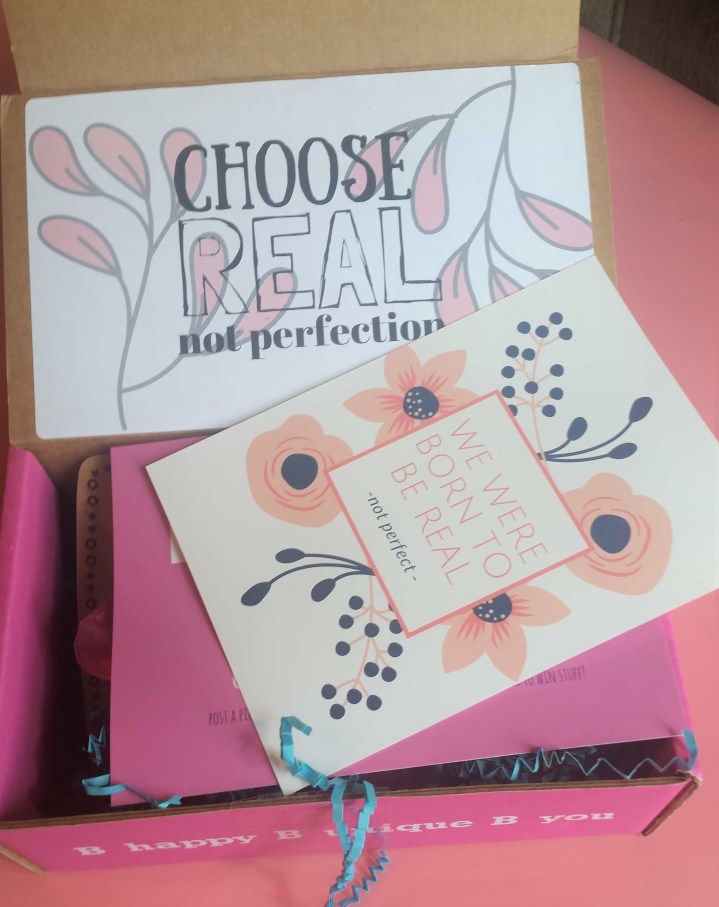 I love the messaging of iBbeautiful boxes. On the inside of the box lid is a placard that provides the theme of the box — this month is "choose real not perfection." This is a great reminder as the girls go back to school. Additionally, there is an information postcard in each box that also presents a great message and is gorgeous. My girls have more than one of these postcards from past boxes displayed in their rooms.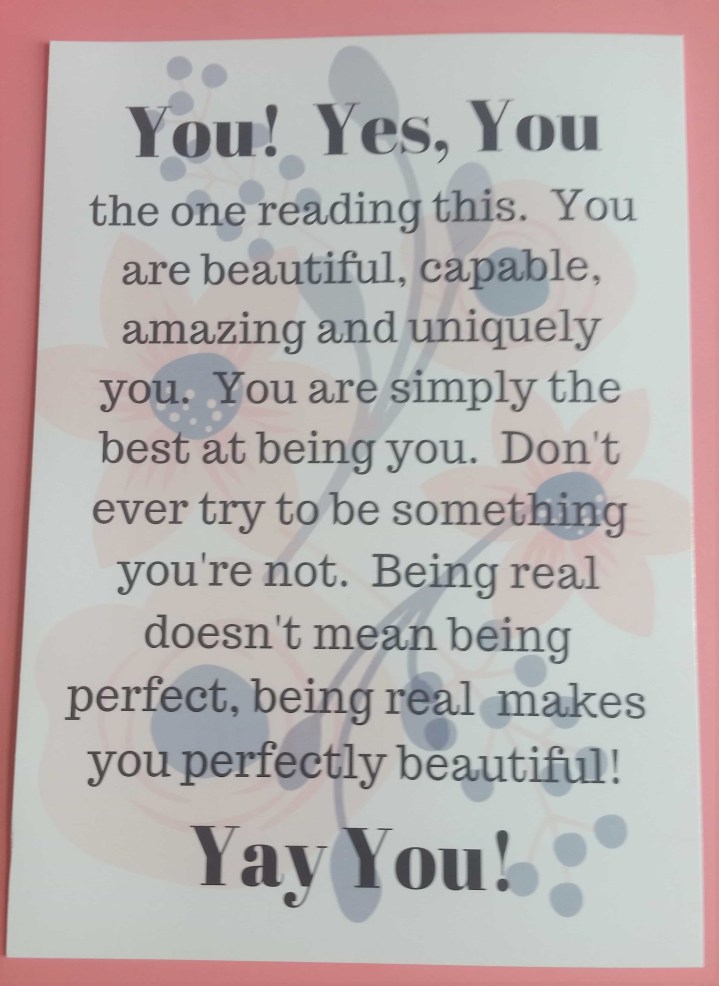 The messaging continues on the back of the information postcard, which bears a message that fleshes out and compliments the front of the postcard. Yay!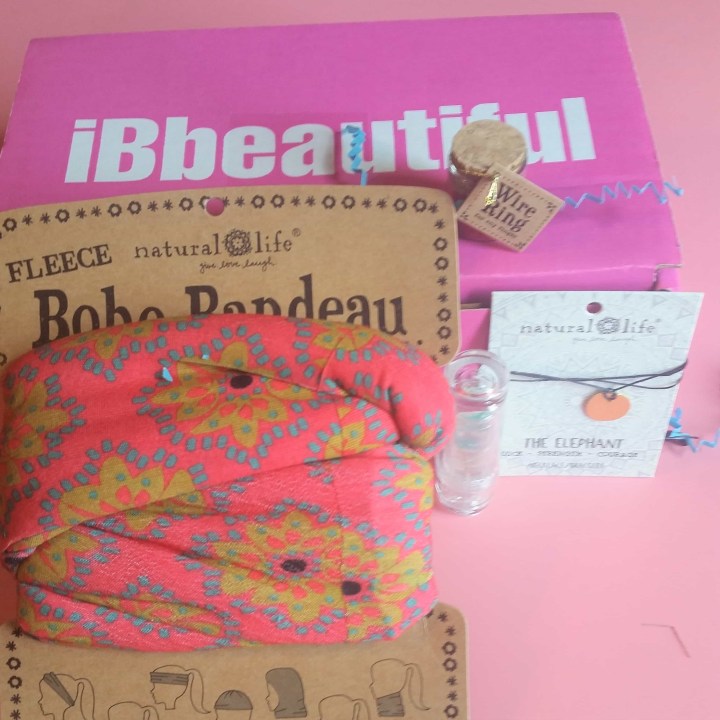 Here's a look at everything in the August box. Lots of fun!
Natural Life Boho Bandeau ($13): These hair bands (and more) are so trendy. It is fleece so it also makes a great hat/balaclava/scarf. Super versatile. My girls loved the pretty pattern on this one too – all the colors and a sweet floral print.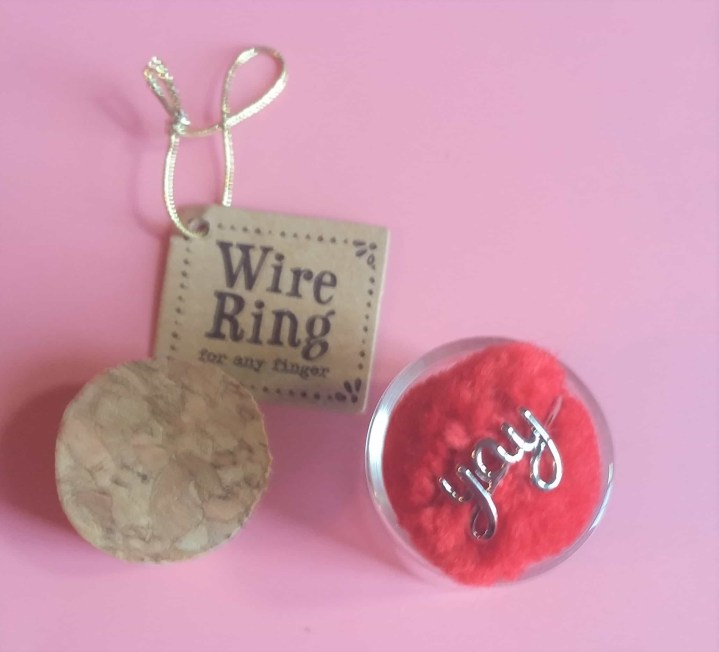 Natural Life Wire Ring ($8): A cute little wire ring… in such a charming presentation. The ring is around a pompom in a tiny glass jar with a cork lid! Adorable… just like the ring itself.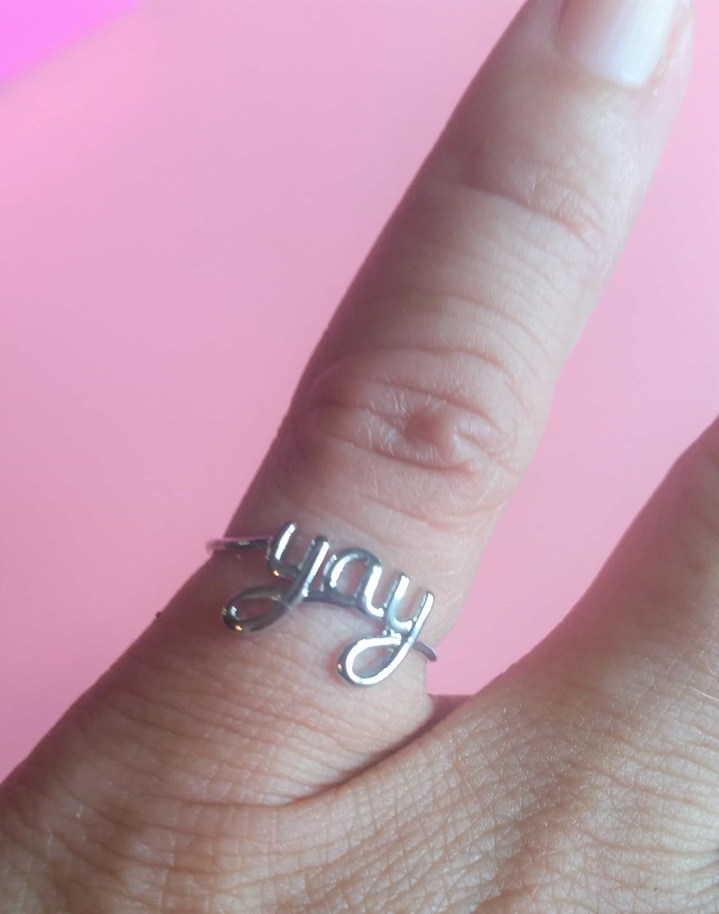 Here's the ring on a finger. So cute!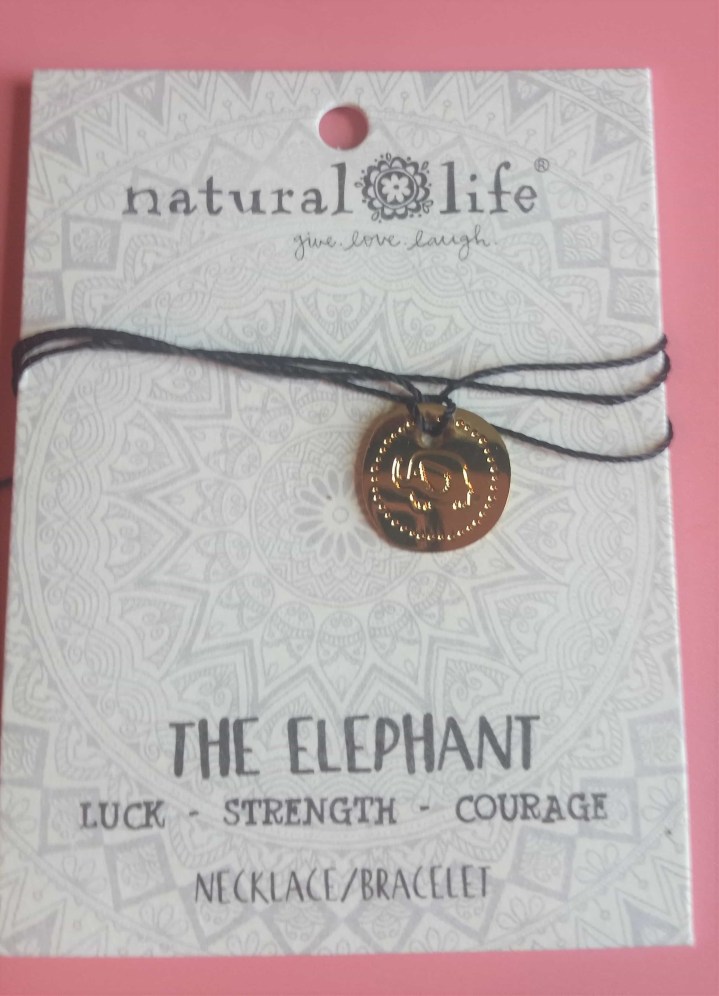 Natural Life Elephant Necklace/Bracelet ($8): Another sweet piece of jewelry. This time, it's an elephant punch pendant on a thread necklace or bracelet – it can be worn either as a normal or choker necklace or wrapped a couple times around a wrist. Very delicate!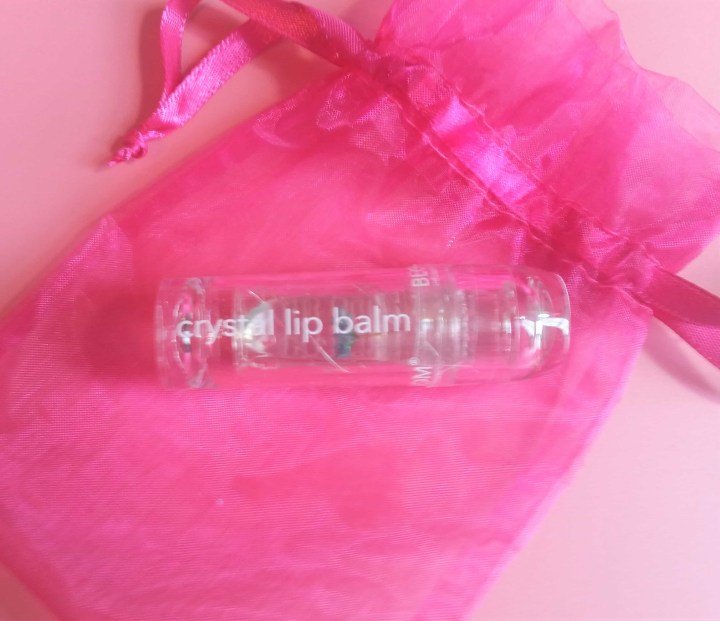 Flower Infused Crystal Lip Balm ($5): This fun lip gloss provides a clear shine and the floral infusion provides a light flowery scent. Perfect for tweens!
The August iBbeautiful box was another hit with my girls — and with me! The messages are timely and perfect for teen and tween girls, but not over the top or preachy. Plus the items are all perfectly useful and very sweet. It's something worth getting if you have a teen or tween girl in your life!