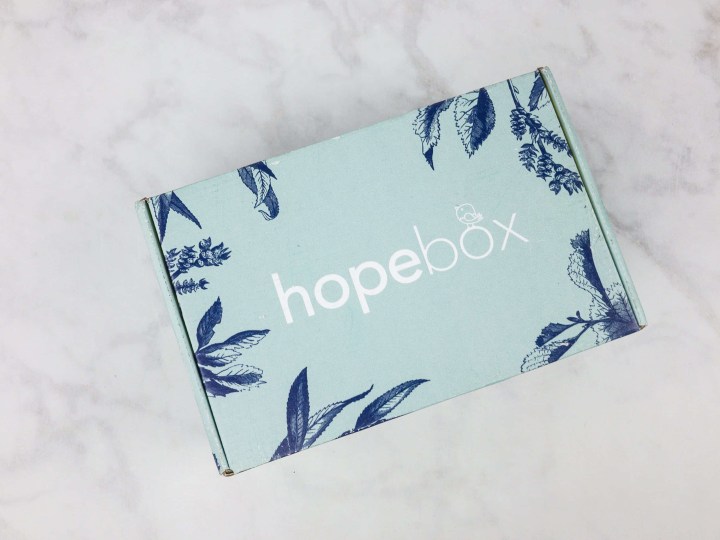 Hopebox is an inspirational subscription box delivered monthly to your door. For $49 per month, you'll get an assortment of 10+ renewing, uplifting goodies made by creative artisans who have their own inspiring stories of hope and healing. Each box includes a heartfelt, comforting, and encouraging message. Hope is on the way.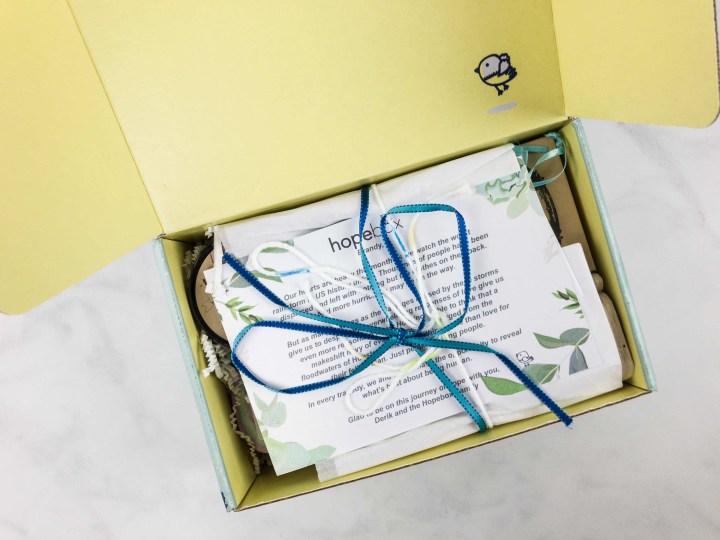 The items are wrapped in a white tissue paper and tied with a bow. There's also a welcome card from Hopebox. You can have them write a message for you, provide your own, or let the box do the talking.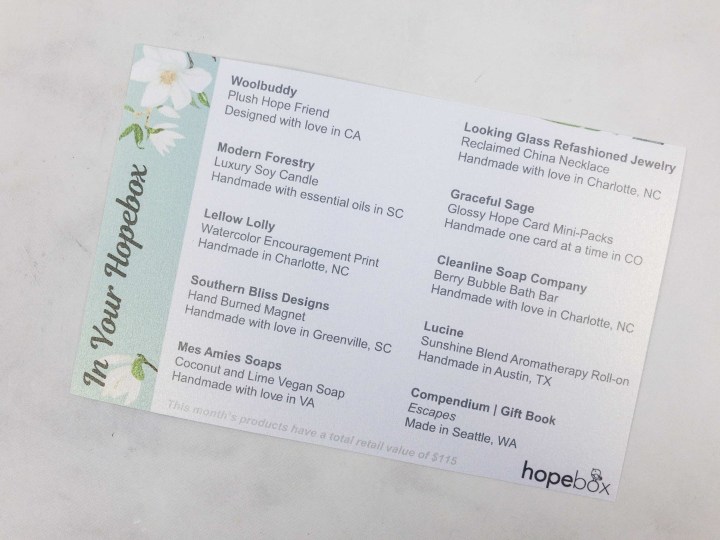 The back of the card gives you a list of all the items included in this month's box!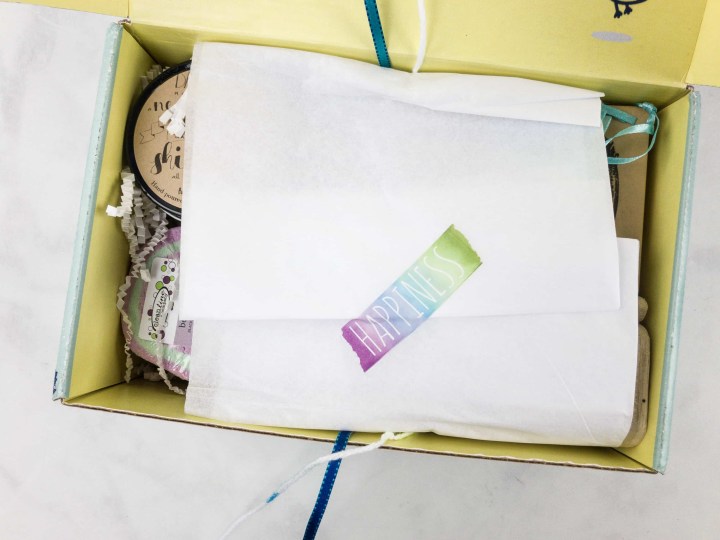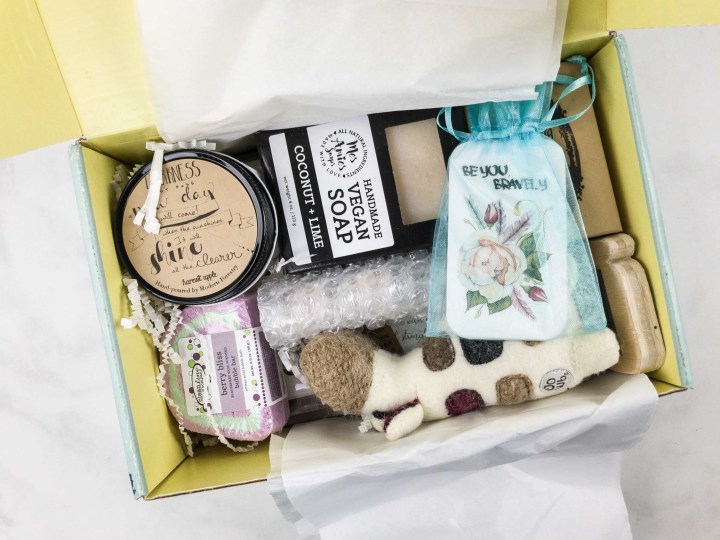 The box is overflowing with goodies after goodies.
Everything in my September Hopebox!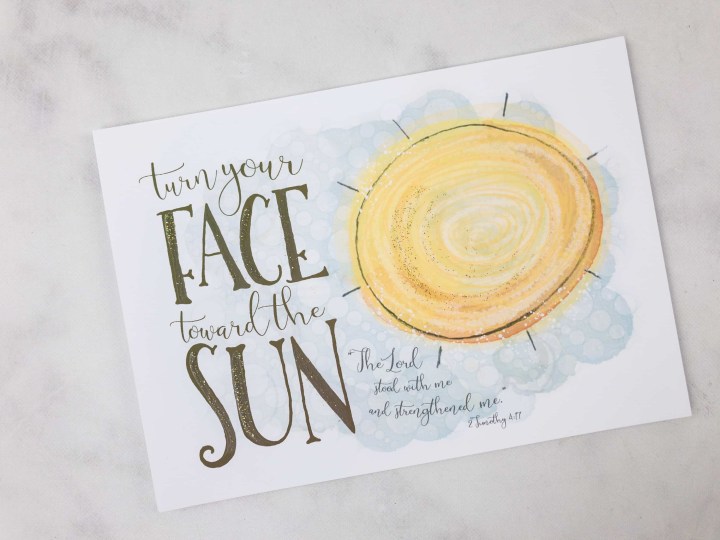 Lellow Lolly Watercolor Encouragement Print ($8) An inspirational print for display or for sharing with someone who might need some encouragement!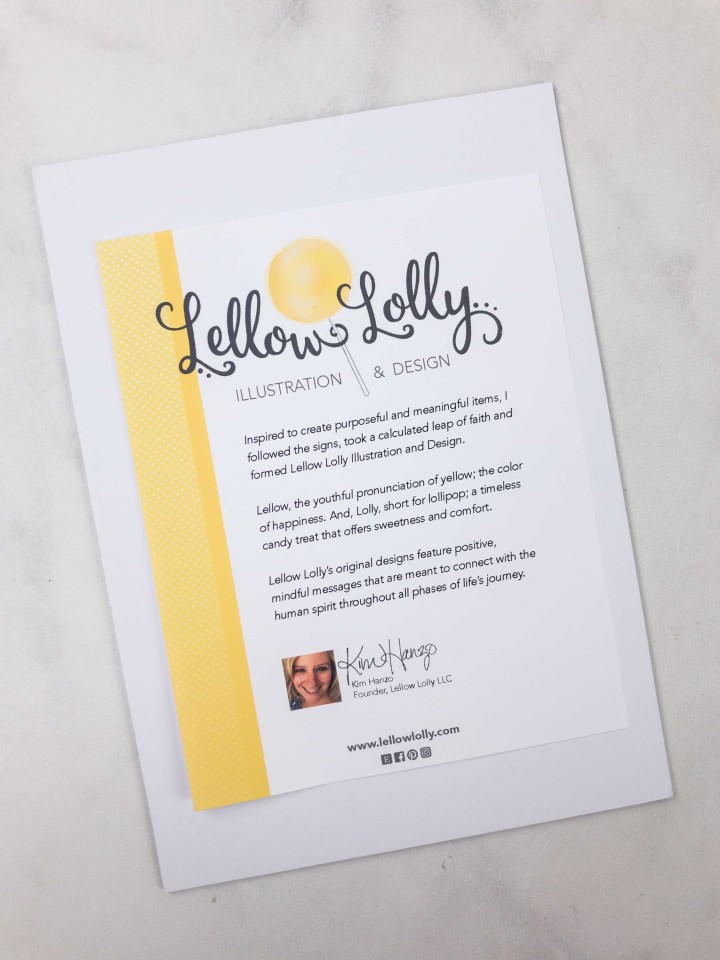 If you liked this print from Lellow Lolly, you can also check out other designs on their Etsy shop.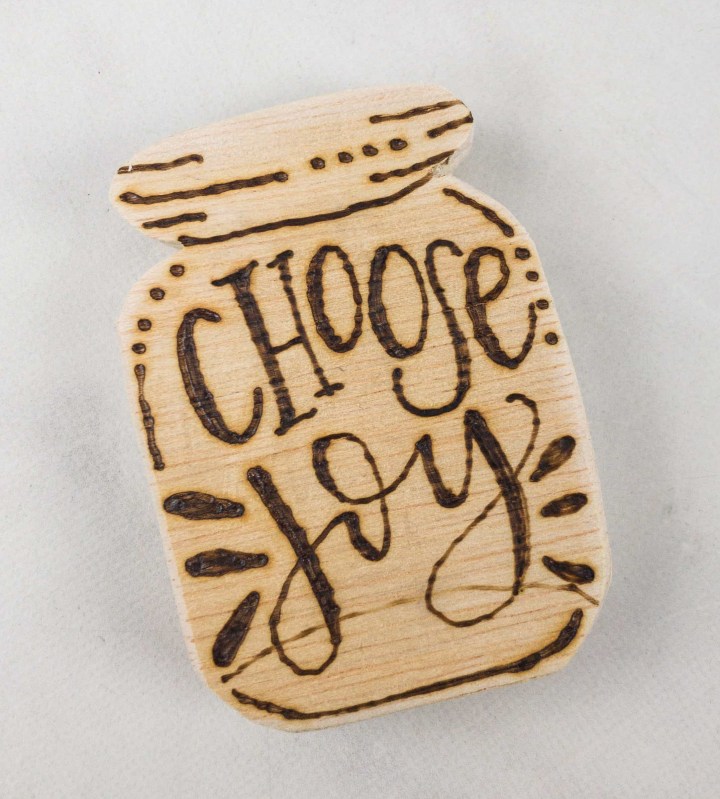 Southern Bliss Designs Hand Burned Magnet –  This magnet is a cute reminder that happiness is a choice!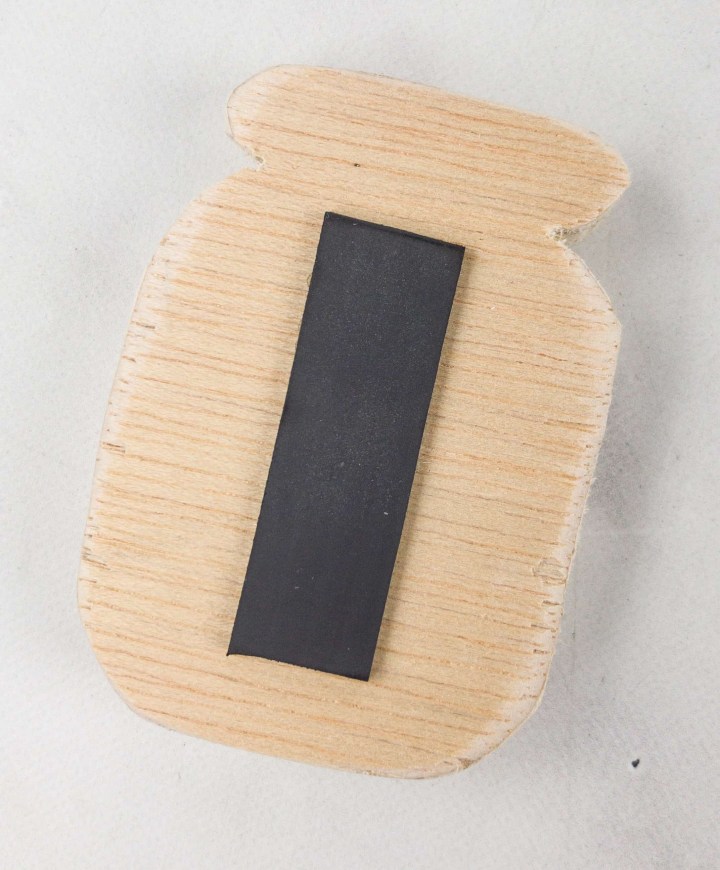 Loving the country chic charm of this magnet. It was made in North Carolina.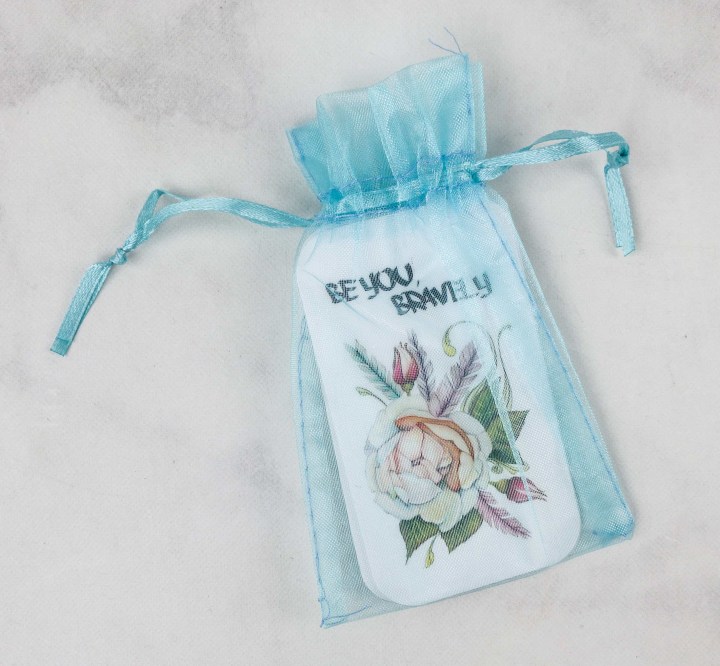 Graceful Sage Glossy Hope Card Mini Packs – This is for those who believe that the smallest yet sincerest acts of kindness make the biggest difference!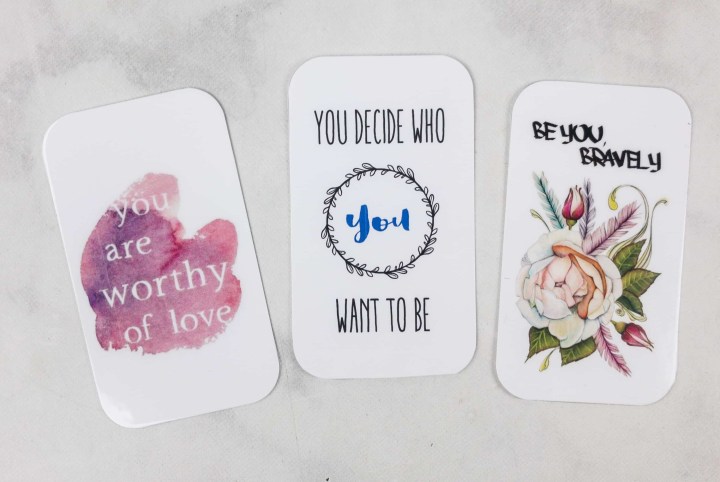 You'll never know whose life you might touch with these small cards. You can leave it for a stranger, or send to a friend who lives far away — it's your call!
These "pay it forward" cards are useful whatever season of life you're in. If you need more, check out Graceful Sage on Etsy.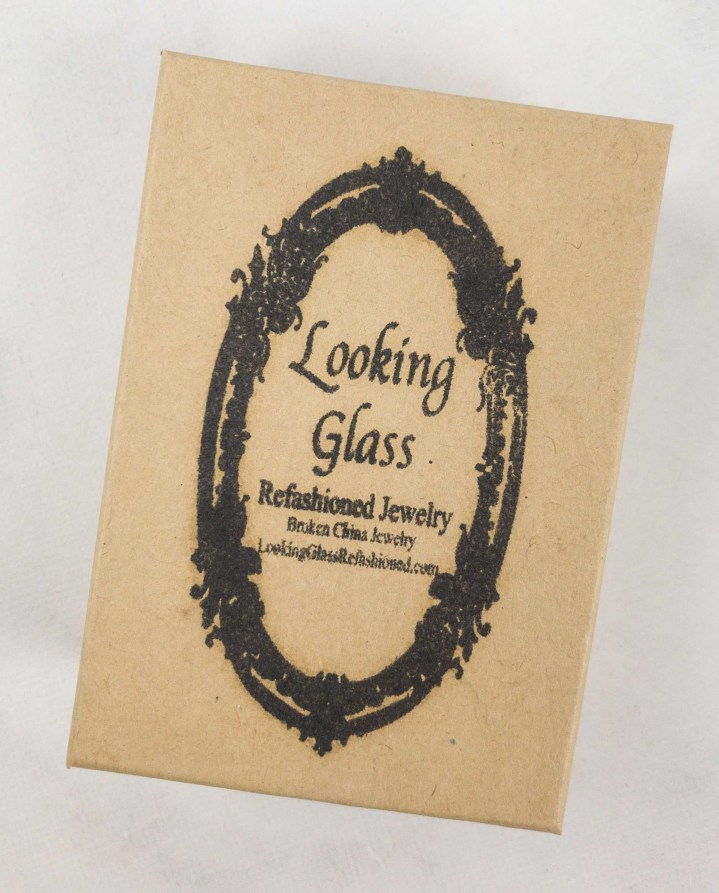 Looking Glass Refashioned Jewelry Reclaimed China Necklace – A pretty vintage accessory!
It's handmade, with a silver plated chain and a pendant made from a broken china dish.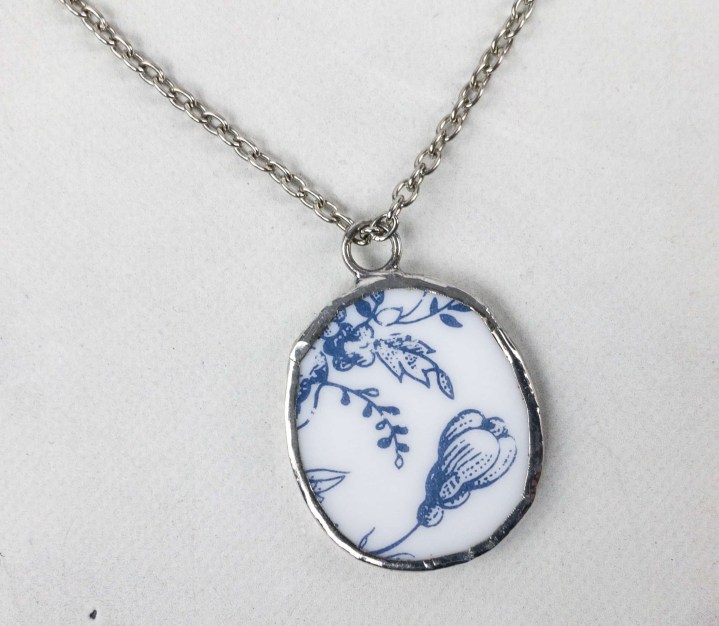 The pieces that the artist use are from different areas of the china dish, making each jewelry unique!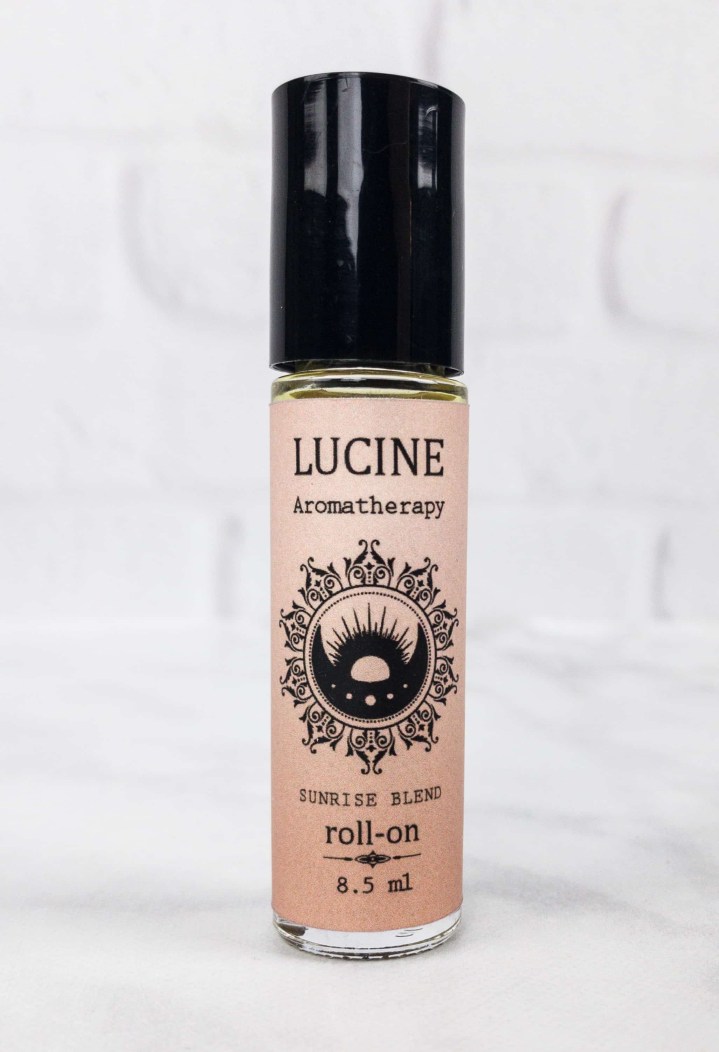 Lucine Aromatherapy Sunrise Blend Roll-On – For relieving stress and anxiety!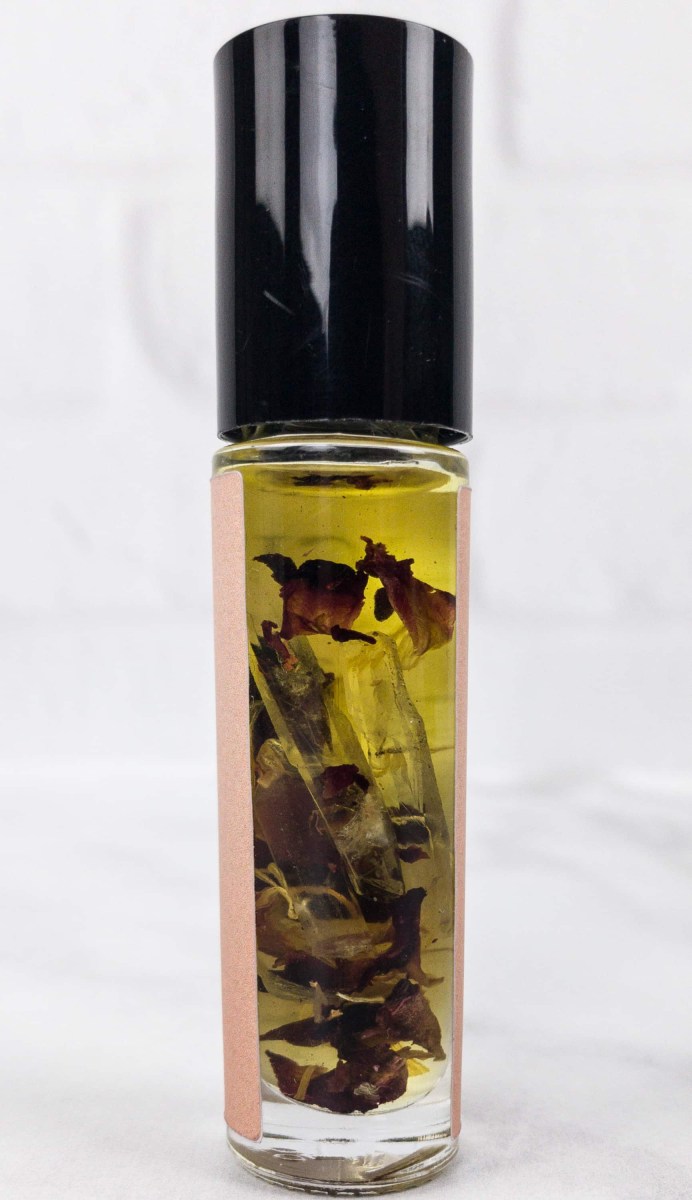 It's such a natural way to de-stress. Smells so good, and you can even see the flowers used inside the bottle.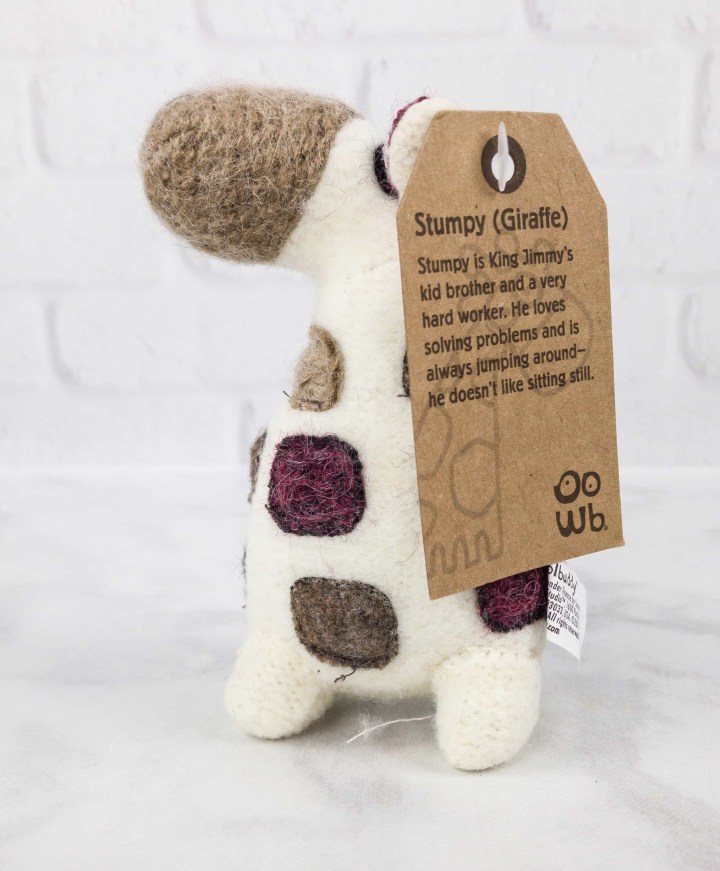 Woolbuddy Giraffe Hand Felt Hope Friend – Every Hopebox includes a "hope friend," and this month it is a giraffe!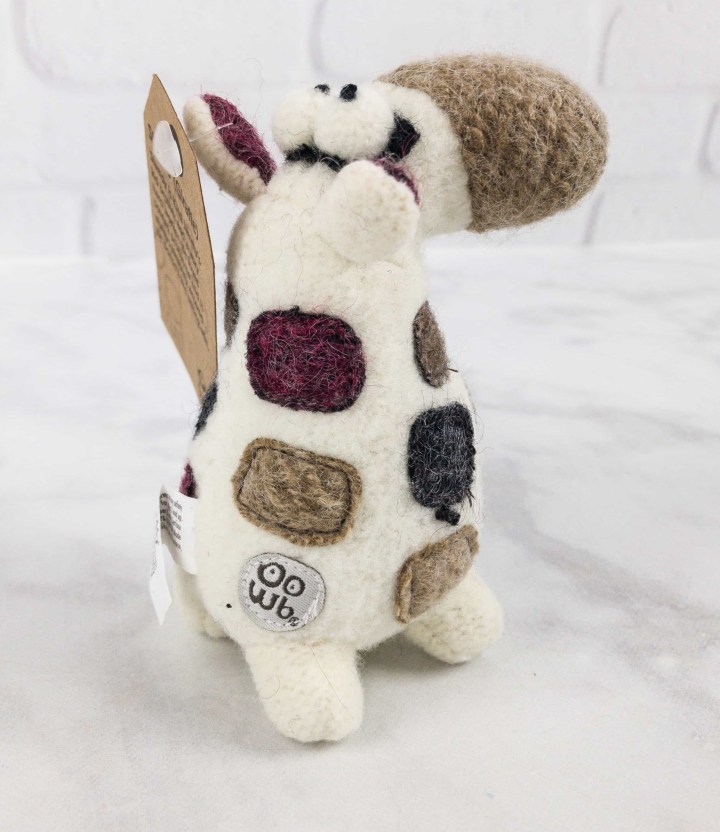 It's cute and cuddly. Made with 100% natural wool.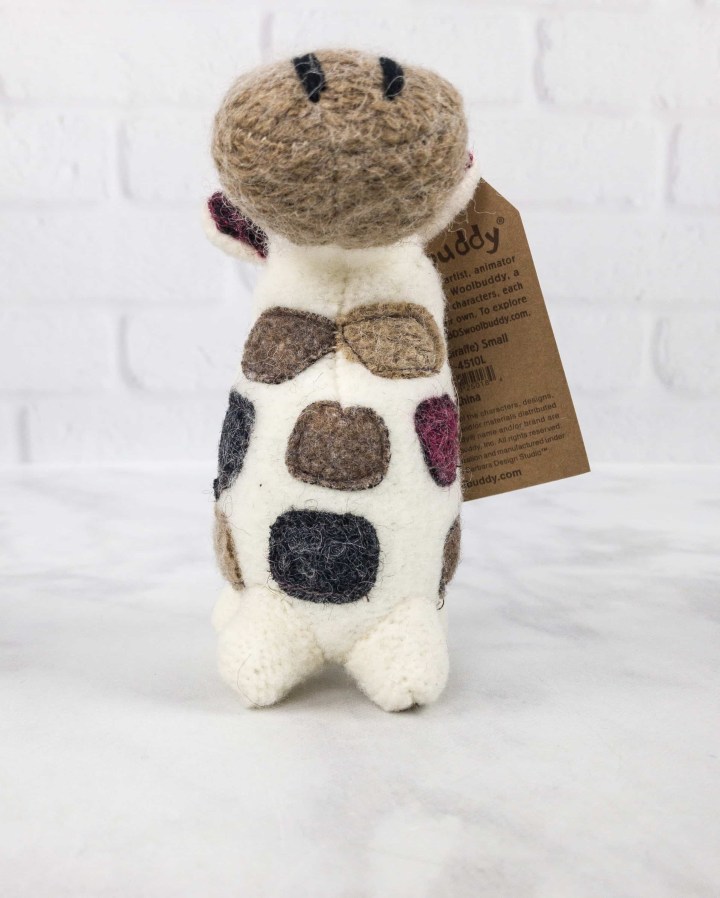 It's also safe for ages 3 and up, so feel free to share with the youngsters.
In case it gets soiled, you can always dry clean the wool toy.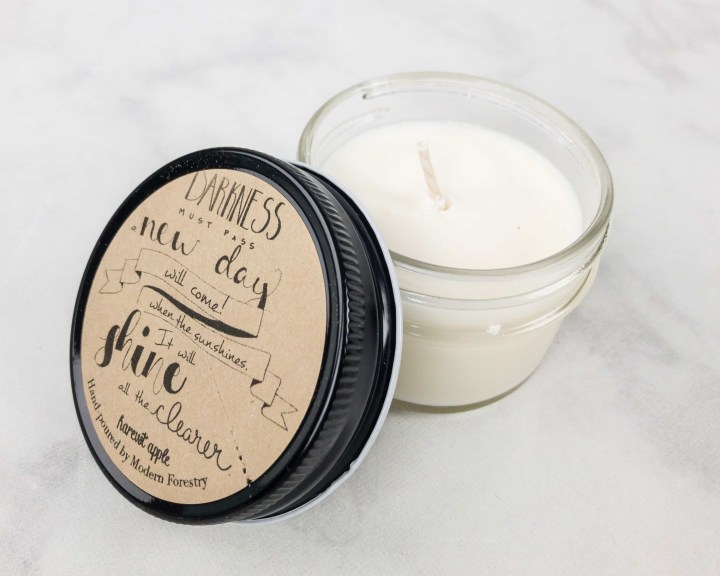 Modern Forestry Luxury Soy Candle ($15)  This hand-poured soy wax candle smells like apple and cinnamon. Perfect for the coming fall!
Cleanline Soap Company Berry Bubble Bath Bar – A luscious soap with a fruity scent!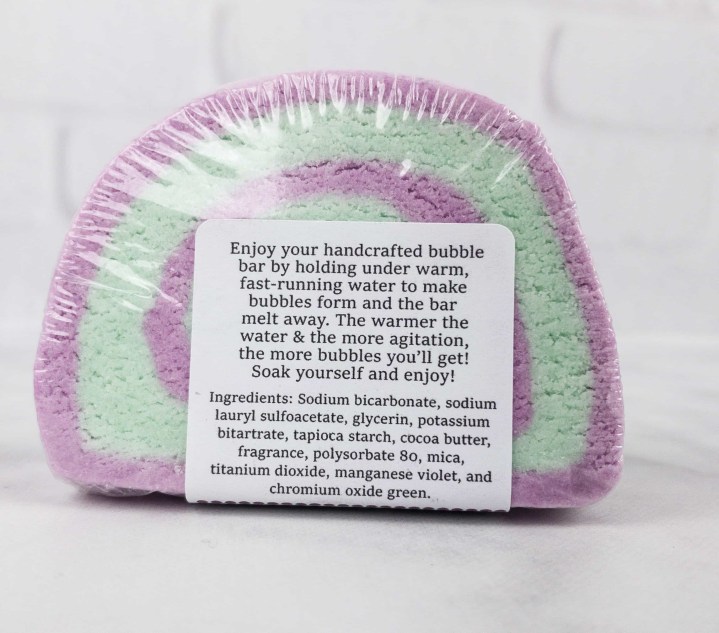 It smells really good, thanks to blueberry sage. The bath bar also contains cocoa butter that leaves the skin feeling smooth and soft. If you want to get more bubbles on your bath, make sure the water is warm. Also, the heavier the faucet is running, the more bubbles you'll get!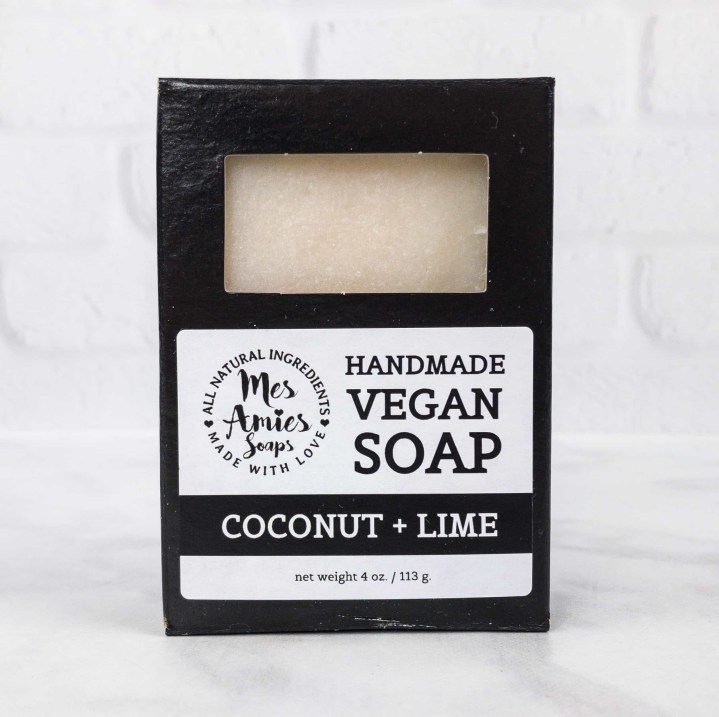 Mes Amies Soaps Coconut + Lime Vegan Soap ($5.99) This one's safe and non-irritating on the skin.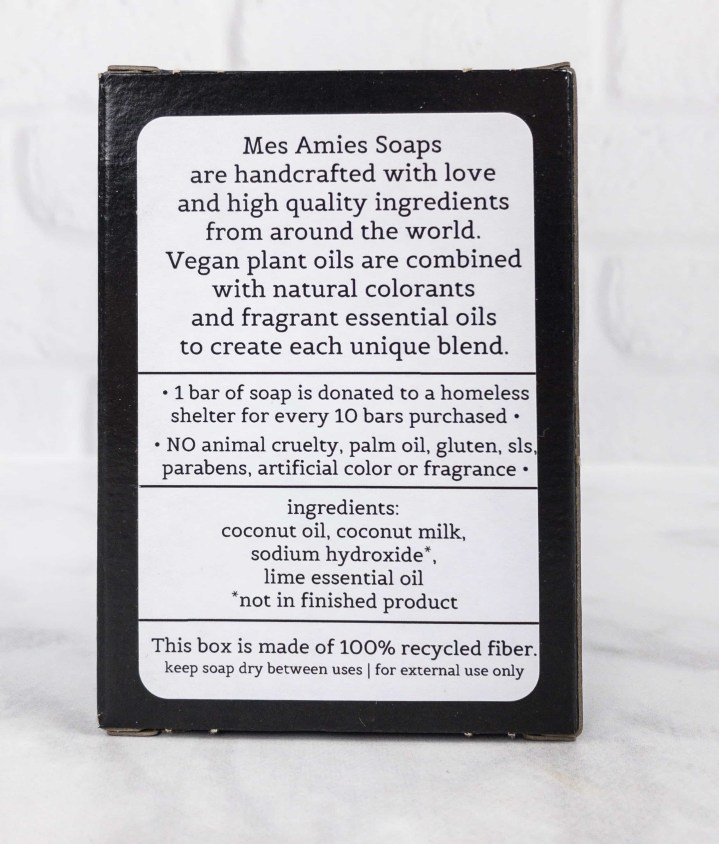 Ingredients include coconut oil, sodium hydroxide, coconut cream, and lime essential oil.
It lathers really well, and the infusions of flowers, herbs, and oils make it smell so wonderful.
Live Inspired Compendium Escapes Gift Book ($12.95) Books are a great form of escape!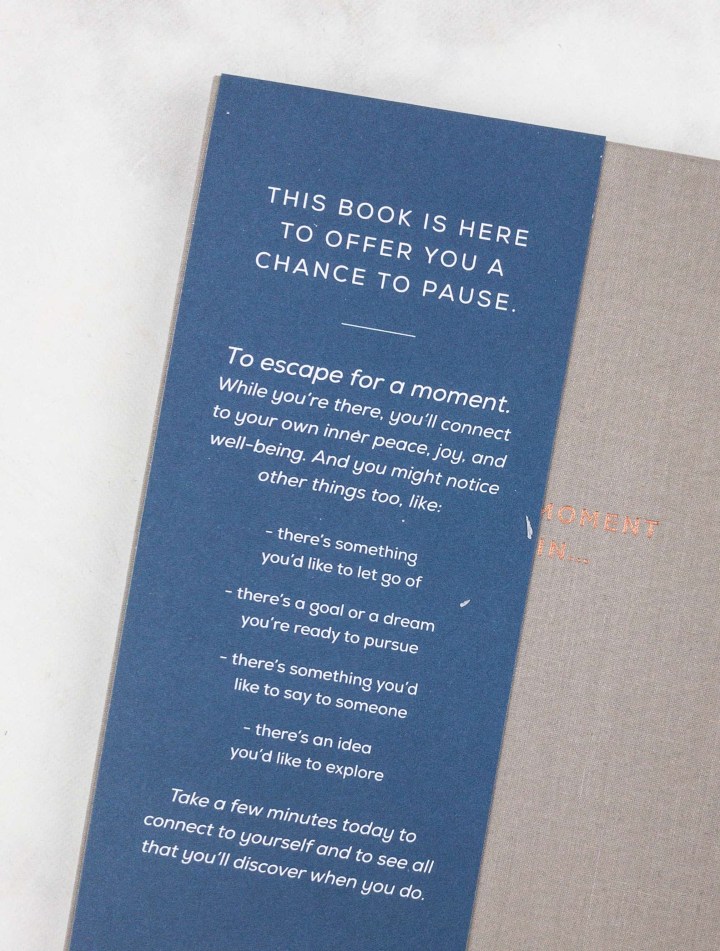 This book is here to offer you a chance to pause. To escape for a moment. Inside you'll find rich watercolor illustrations paired with guided meditations—each intended to offer a meaningful space to connect you to yourself.

Get comfortable. Pick the destination that's right for this moment, and read it. Silently, or aloud. What do you notice?

Some part of you will come alive in this place. Some part of you will ask to be seen. Some part of you will change on this journey. You'll find something to take with you, something to keep, something to return to again and again.

So take a few minutes today to connect to yourself, and to see all that you'll discover when you do.
It is a hardcover, with a total of 48 pages.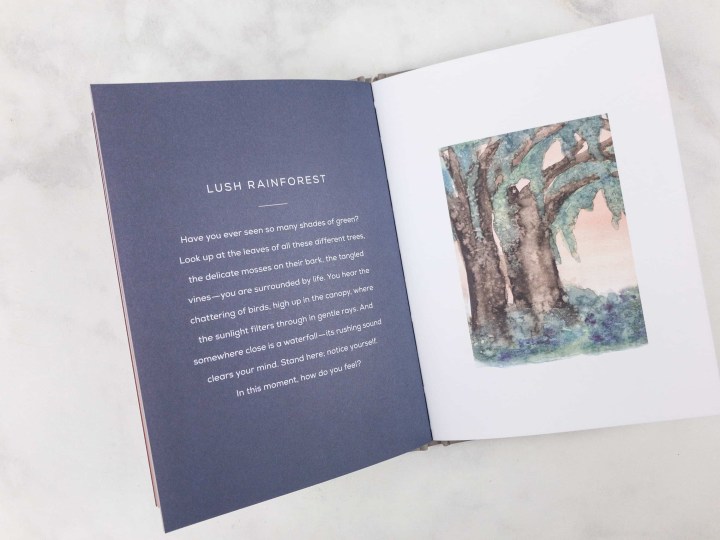 It contains relaxing images of different places you can "escape" to, accompanied by words that will also make you reflect and use your imagination.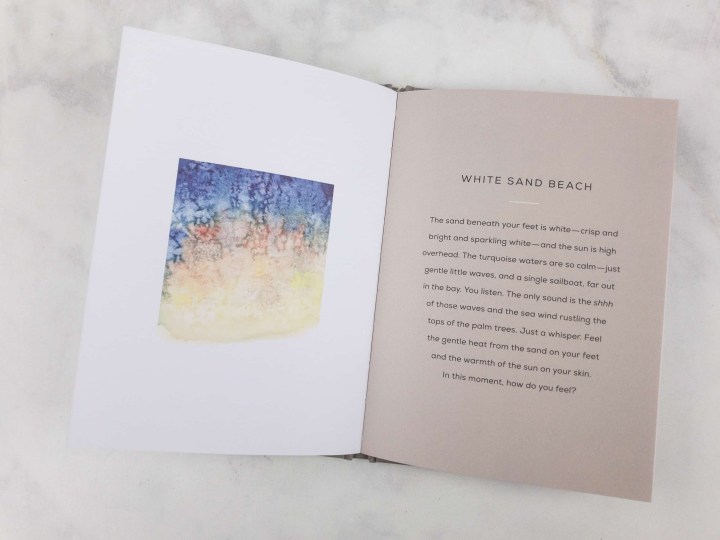 HopeBox is a feel-good subscription. It is filled with thoughtful items and heartwarming gifts, which you can share with your friends, family, and even strangers. Each box also reminds us a lot about self-care and relaxation — ideal for gifting to someone you really care about!