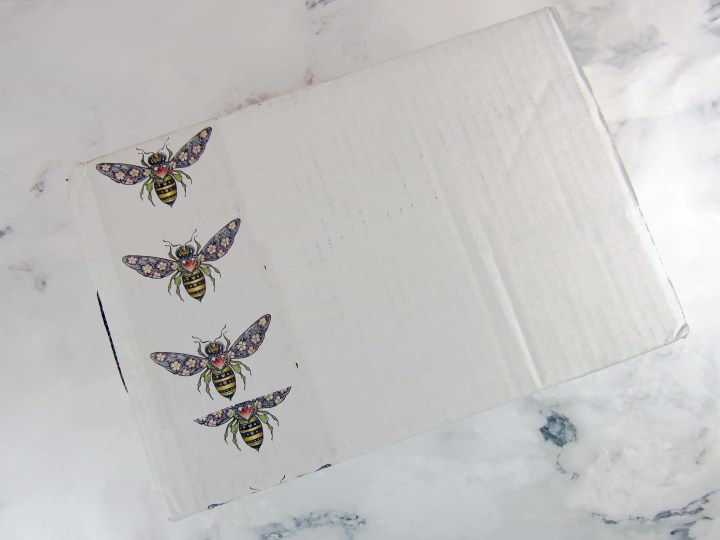 Heart + Honey is an adult monthly subscription box that incorporates sexuality as part of achieving whole body health. The box focuses on sexual health by providing a high quality/luxury toy and compatible items. Big brands and small artisanal businesses are included in the box. The Bumble Bee Box starts at $55.00 and includes one sex toy/accessory and 2-4 sexual/lifestyle items. The Queen Bee Box starts at $69.99 and includes one luxury sex toy/accessory and 2 to 5 premium sexual and lifestyle products. The Couple Box starts at $129.00 and is "specifically designed as an amorous exchange between lovers. All the senses are engaged in this package of luxury items that stimulates sight, smell, taste, and touch."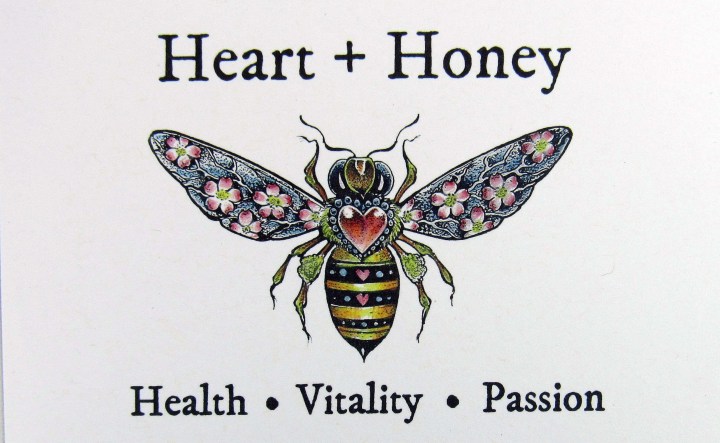 DEAL: Get 10% off any purchase! Use coupon code HELLO10.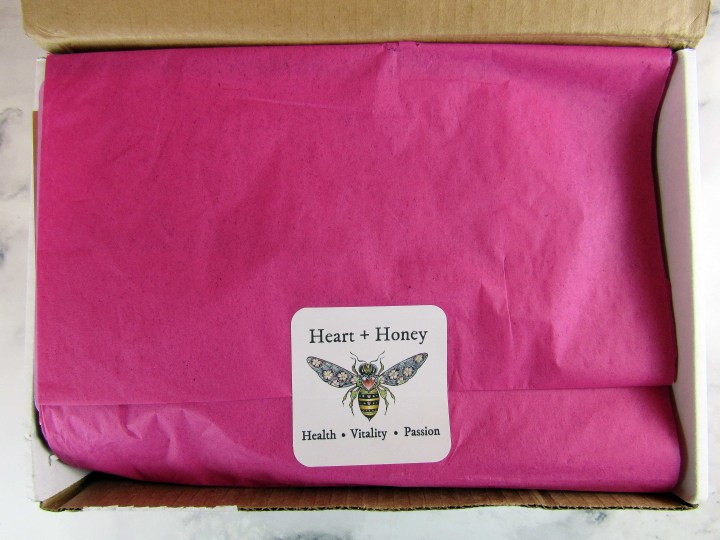 The packaging does not give away what is on the inside.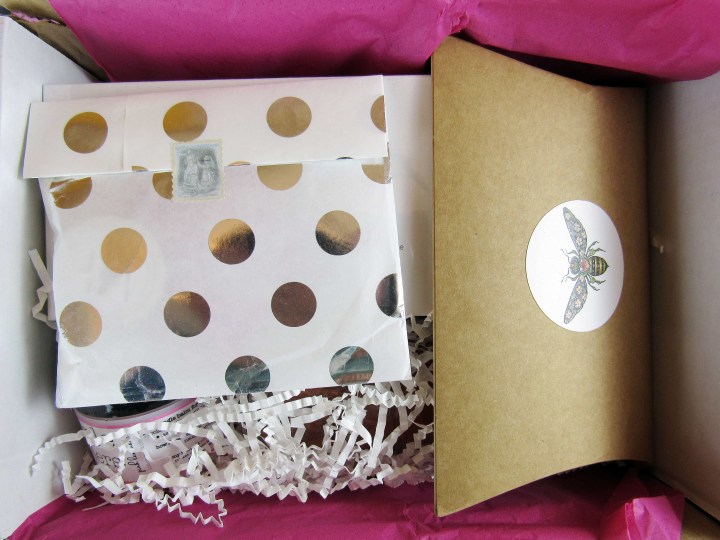 The items are tastefully packaged. There is no embarrassment if someone else opens the box by mistake.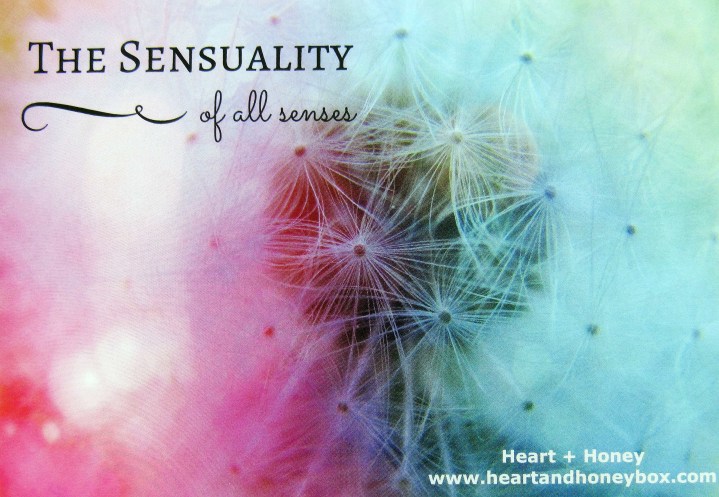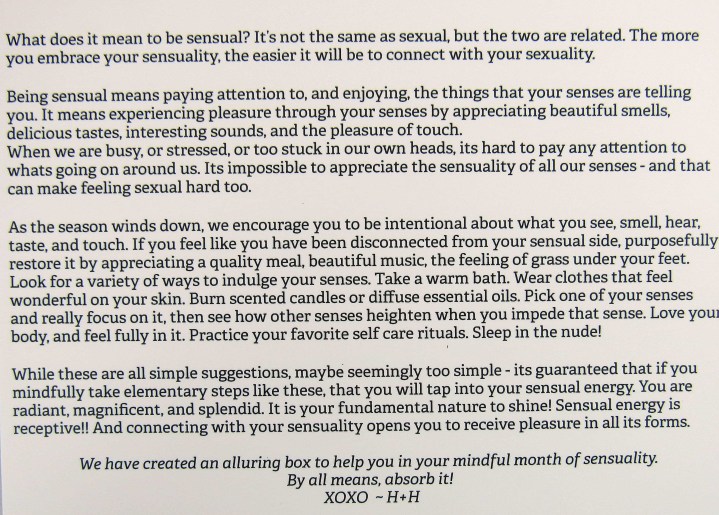 The August Theme is 'The Sensuality of All Senses." The flip-side contains a bit of information to prepare yourself for the box. I am intrigued because I adore sensual items.
The information card list the items, descriptions, usage, and price.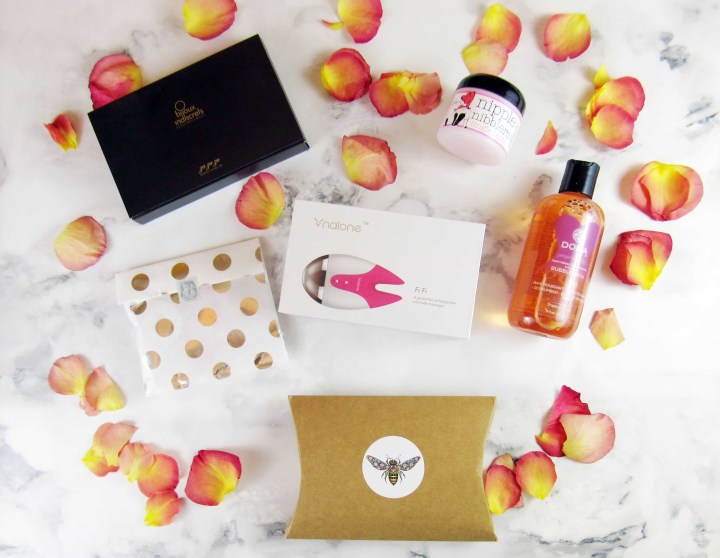 Here are the items in the  August Heart + Honey Queen Bee Box. I appreciate that Heart + Honey kept the items in its original packaging. It makes me feel better about purchasing sensitive-type items online. The box arrived at the perfect time allowing my husband and I to enjoy it on a child-free mini vacation.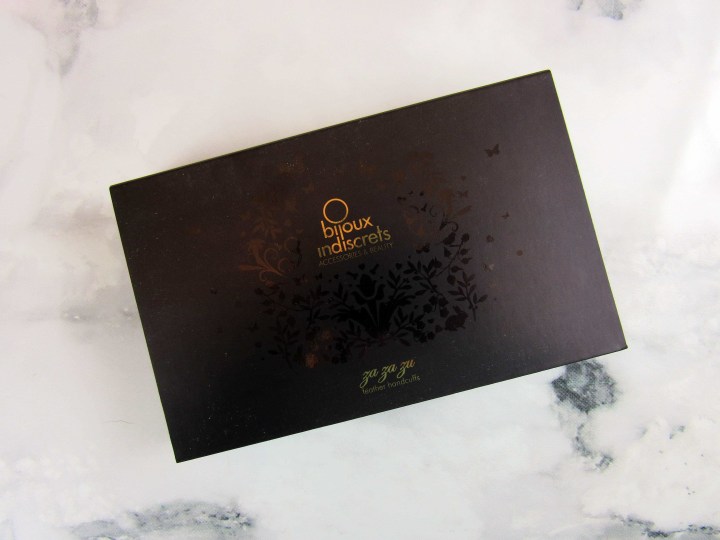 The Bijoux Indiscrets-Za-Za-Zu Feather Cuffs ($13.69 on Amazon) are elegantly packaged.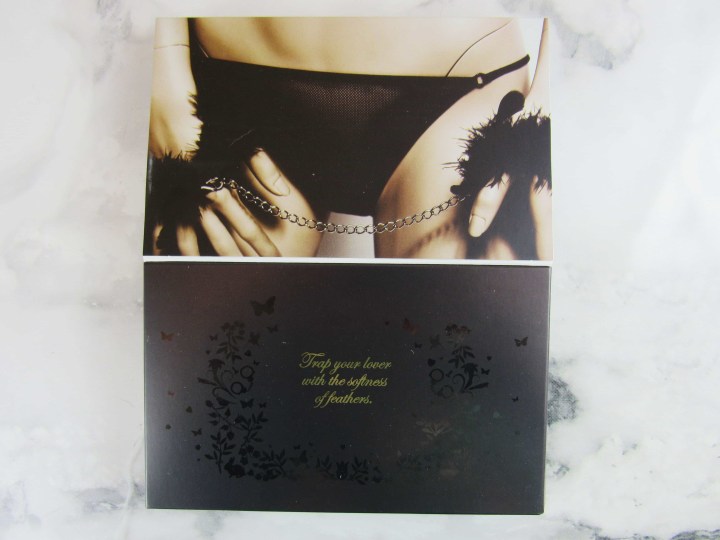 The box picture and description hints to what is to come. "Trap your lover with the softness of feathers."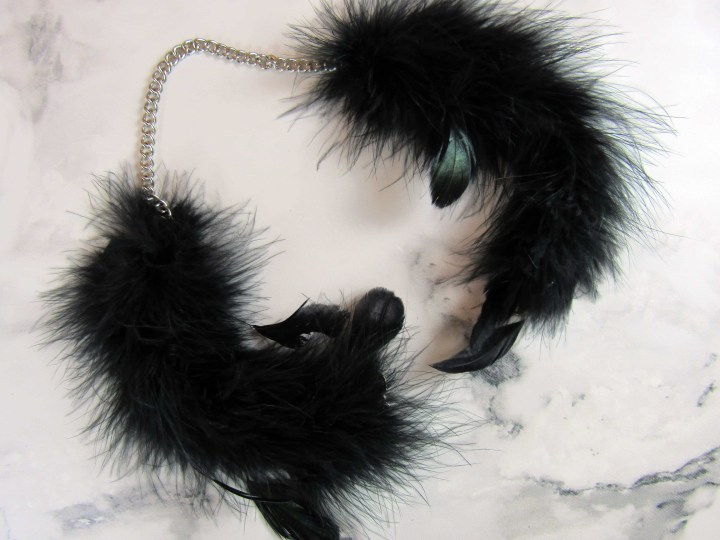 The 27″ chain is long enough to be used on ankles or wrists. The marabou lined wrist cuffs do shed.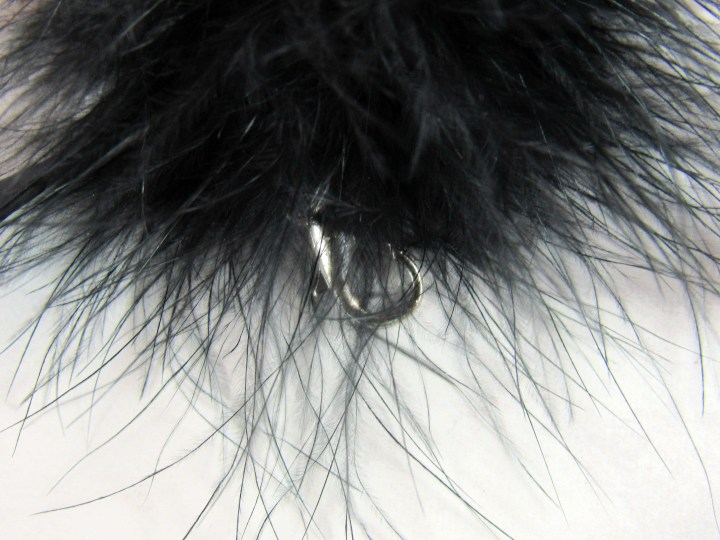 The lobster claw clasp is hidden in the soft feathers. The cuffs fit a myriad of sizes.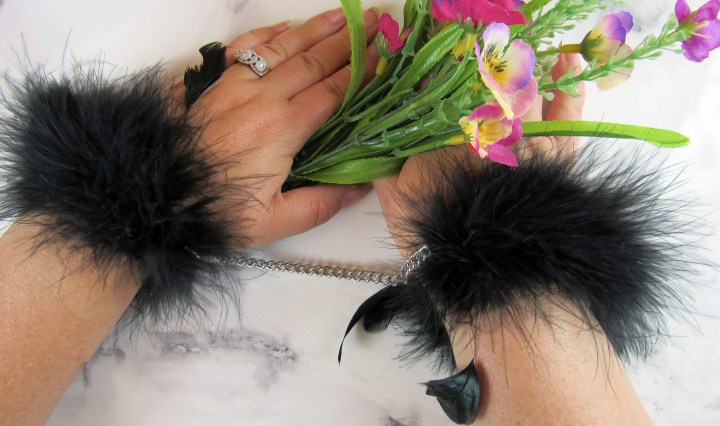 The soft cuffs provide light pressure on the often forgotten erogenous zone, the inner wrists, with feathers tickling on the arm. The feathers can also be used to stimulate the body.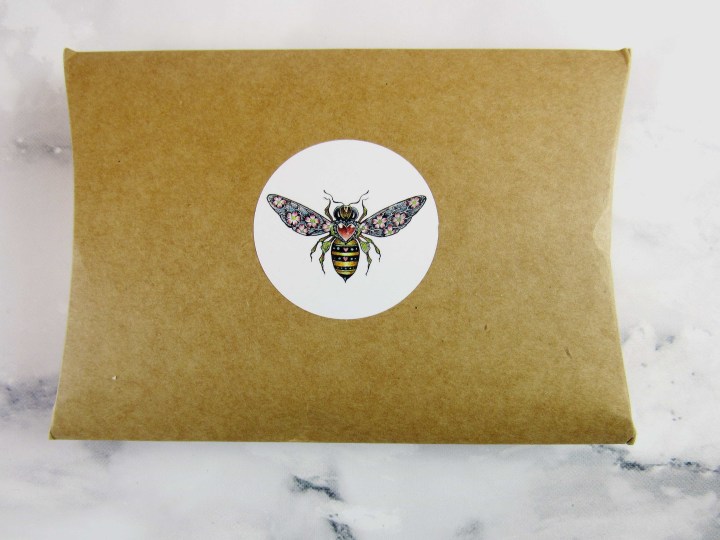 The packaging that Heart + Honey uses is adorable. I had no idea what was in this carton until I opened it.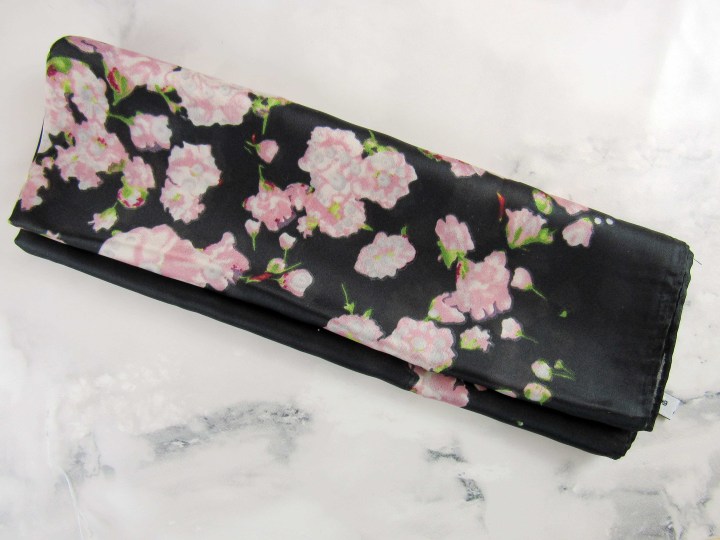 The Silken Floral Scarf ($14.95 on information card) beckons one to heighten the senses by teasing, binding, or blindfolding. It's a little rougher than a pure silk material but silky enough to add a bit of sensual play.
The Dona by Jo Aphrodisiac Infused Bubble Bath in Tropical Tease (8 oz, $12.95) provides a pleasurable way of becoming irresistible while feeling pampered. It contains aphrodisiacs and pheromones.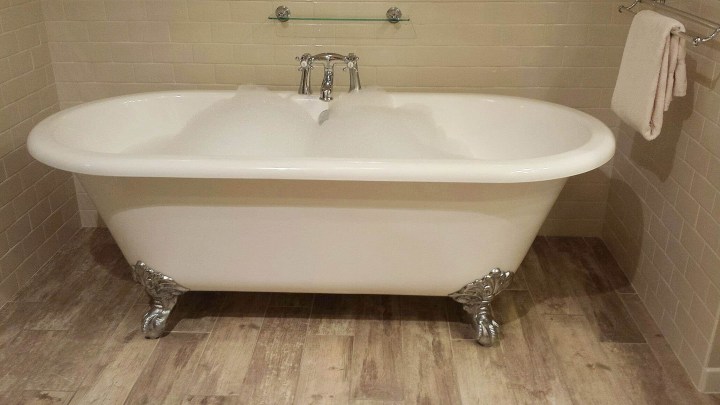 The Made in the USA formula provided plenty of bubbles for play. I also used it as a body wash because I was taking full advantage of my two child-free nights.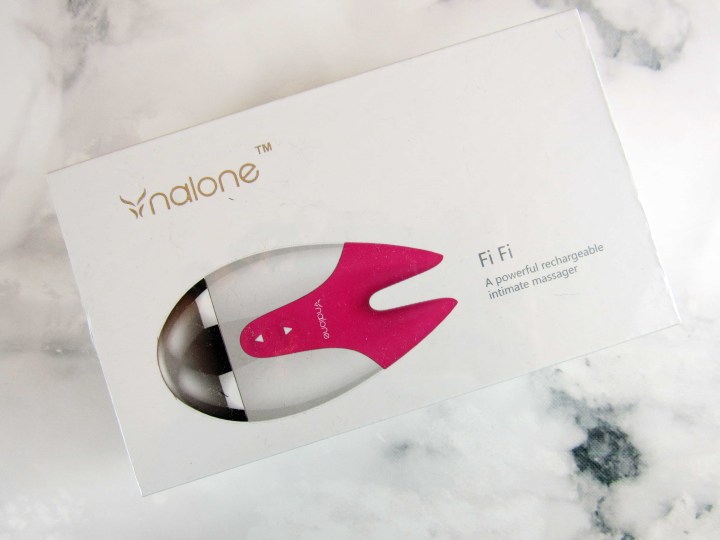 The heart of the box is the Nalone Fi Fi Intimate Massager ($37.07 on Amazon) which is designed for that pleasure spot that men need a road map to find. The waterproof silicone massager has seven different vibration modes.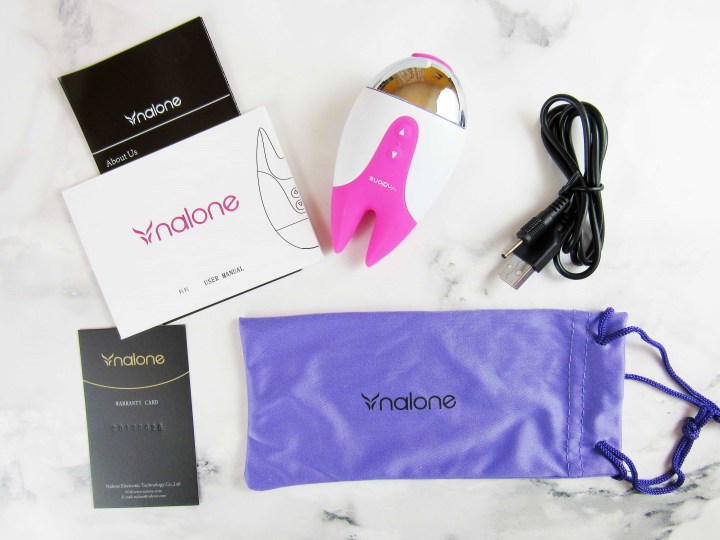 I was impressed by the number of items included in the small box. We received the massager, USB cord, an instruction booklet, warranty card, and a pretty purple pouch.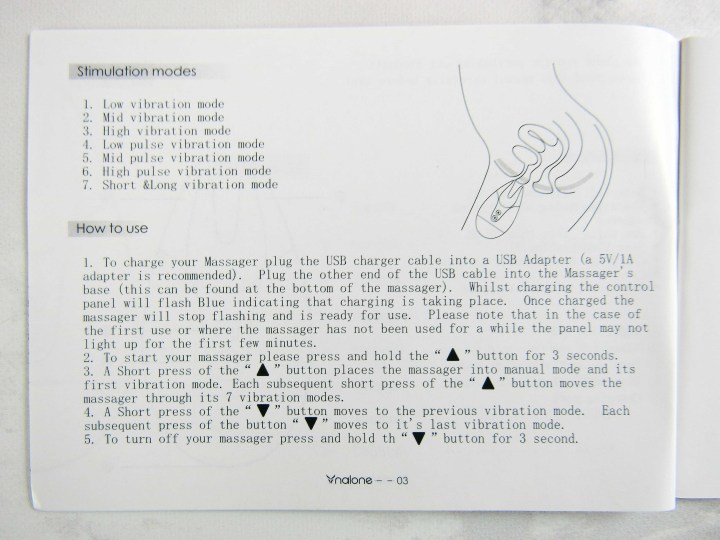 The instruction booklet includes the map for those that need it although usage is only limited by imagination. The almost 4″ toy works as an external massager and offers three different vibration modes and four different pulse modes.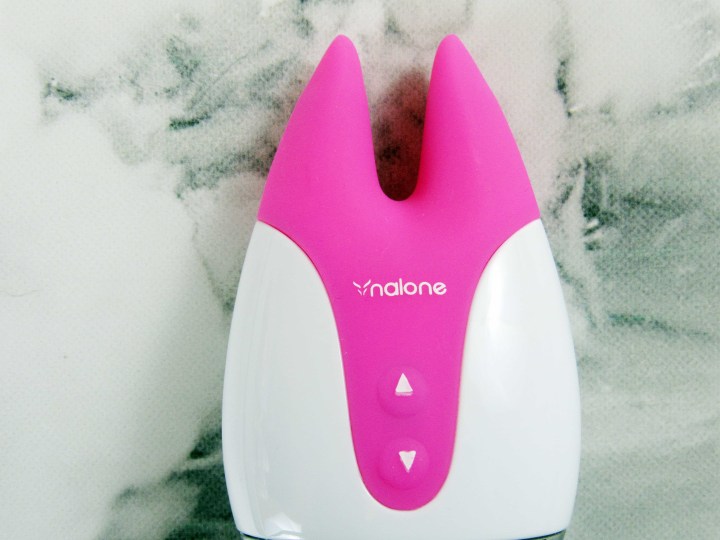 Press the buttons up and down to find the rhythm that matches your mood. Land or sea, it is up to you! We discovered that the vibrator does not discriminate against gender either.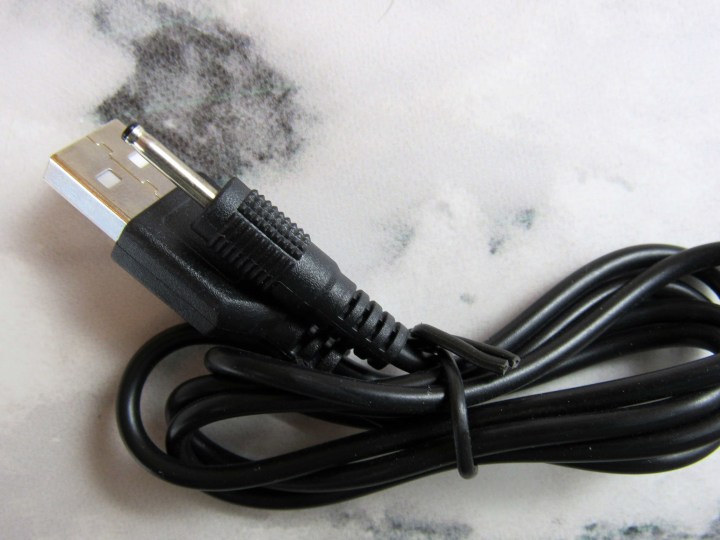 It slowed charged on my laptop and picked up charging speed with my phone adapter. It also flashes while charging. Think airport runway lights that were illuminating a dark room.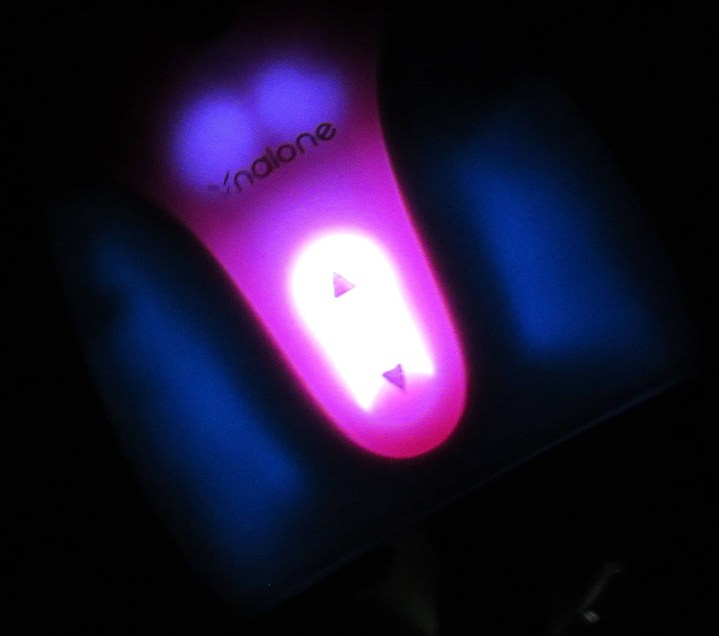 My husband and I bursted out laughing when we realized it also flashes while in use. We used the dimmer switch in our hotel room and inadvertently created a disco ball atmosphere. I can only imagine what it looks like in the bathtub.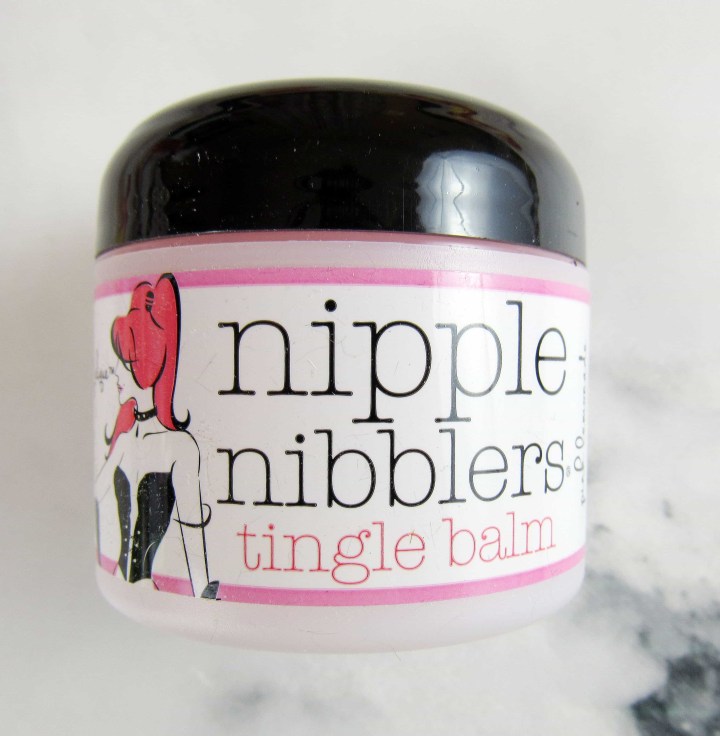 We did follow Heart and Honey's suggestion of using the massager with the Jerlique Nipple Balm in Pink Lemonade (1.25 oz, $8.07 on Amazon). It took a well-played area to new heights.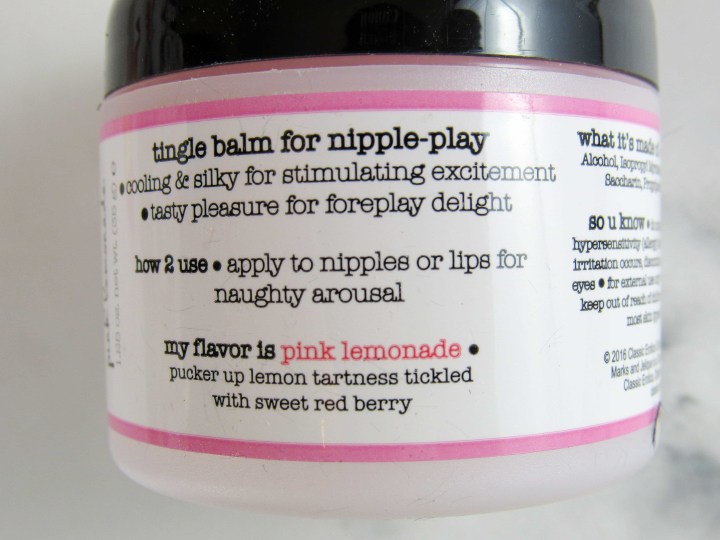 It has a fruity smell and can be applied on different areas.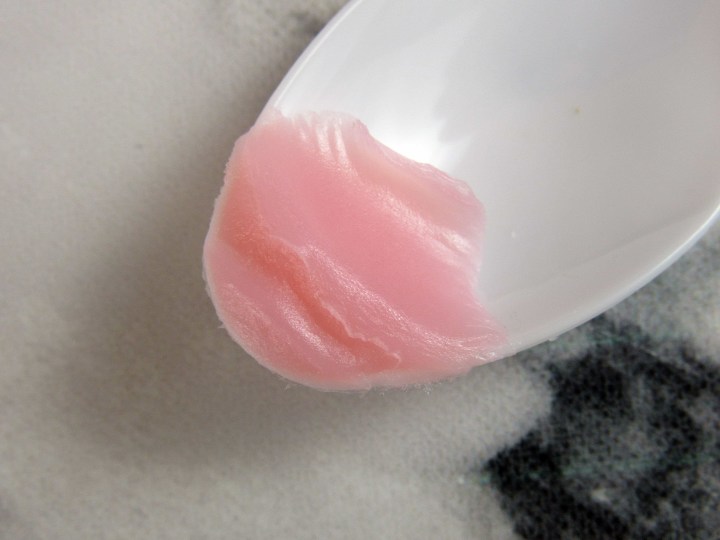 It does take a few minutes for the tingles to start working.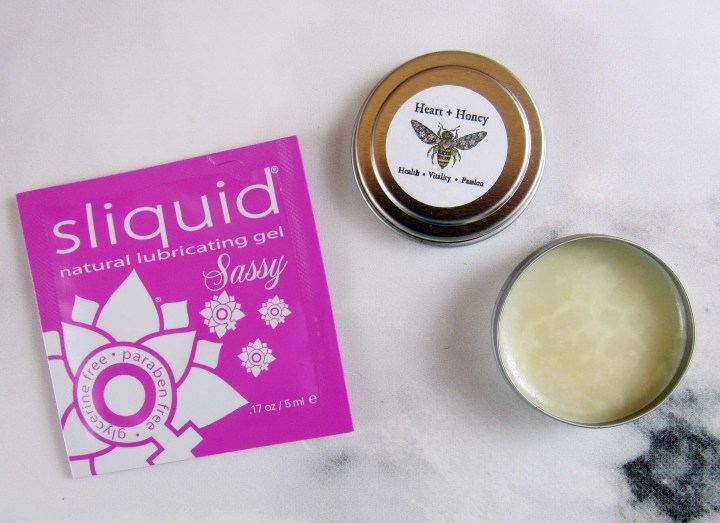 We also received a Sliquid Sample ($1.29) and an Exclusive Orglamix Lip Balm ($5.99) which smelled delicious.
The August Heart + Honey Queen Bee Box has inspired me to spend more time on myself in regards to my sexual health repertoire. The box is curated in a way that the exploration of the senses is one that a woman can experience on her own or with a partner. It is tastefully done and discreet. The mail carrier and neighbors will never know what is in the box. Heart + Honey is an excellent box for those seeking to explore their sexual health in a non-intimidating environment using high-quality and luxurious products.