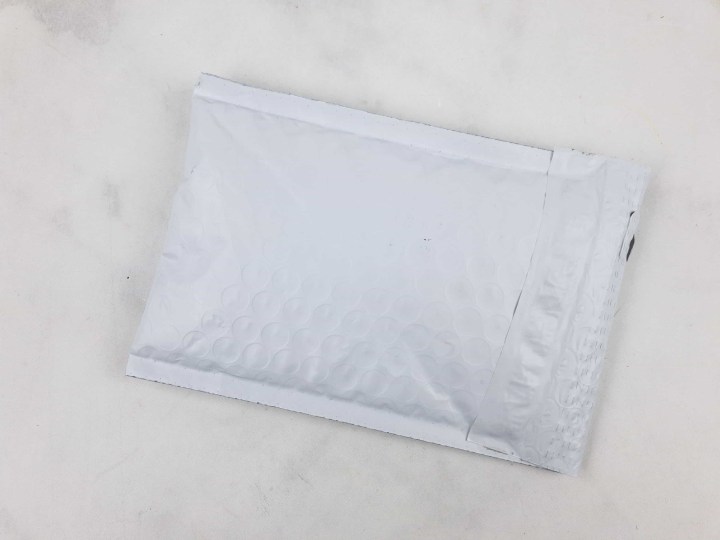 Glamour Doll Eyes delivers fun and unique eye shadow colors and other makeup to your door every month. It costs $8 per month to subscribe, and you'll get a collection of new, limited-edition eye shadow colors that are guaranteed to make your eyes pop! They also have a just the shadow subscription, plus a blush club!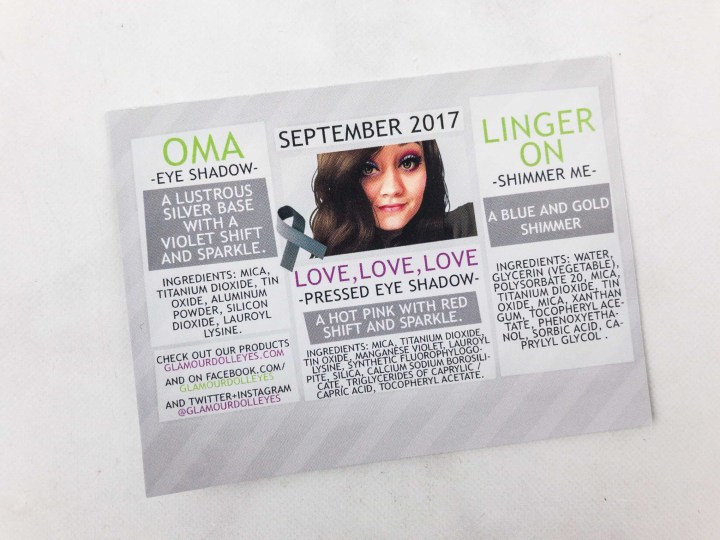 The information card gives you a list of the items this month, plus the description and ingredients of each makeup item.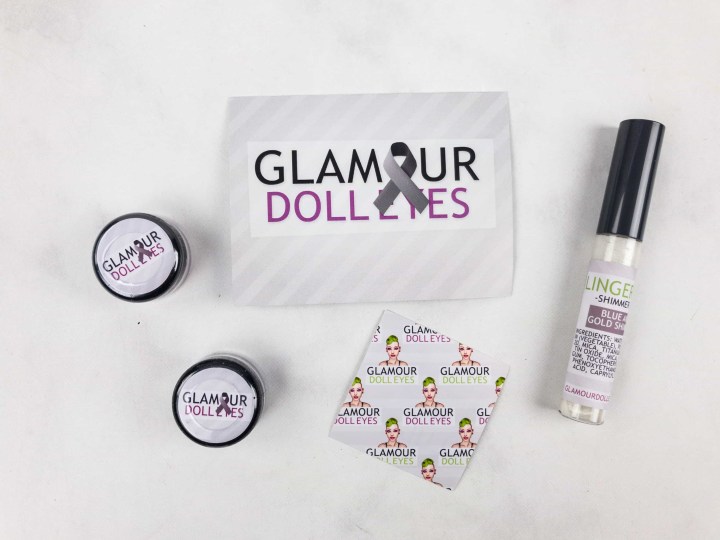 Everything in my Glamour Doll Eyes box: Love, Love, Love Eye Shadow, Oma Eye Shadow, and Linger On Shimmer.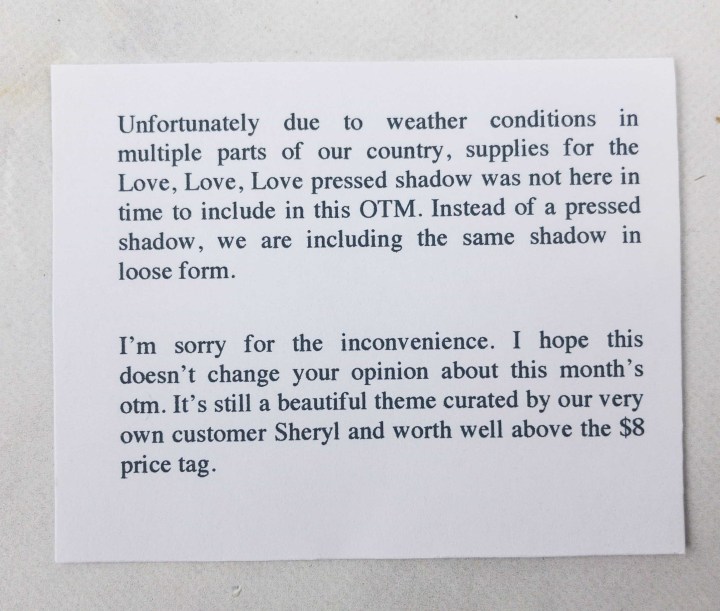 There's a short note about a replacement this month.
Before we get to the goodies, I should mention that this subscription is on a long waitlist. If you're interested, sign up now. It probably took me 6 months to get off. There's also a shadow singles OTM club ($4.50) as well as glitter and blush.
All the ingredients are marked on the bottom of the container, as well as what body parts its safe for, and whether it's vegan.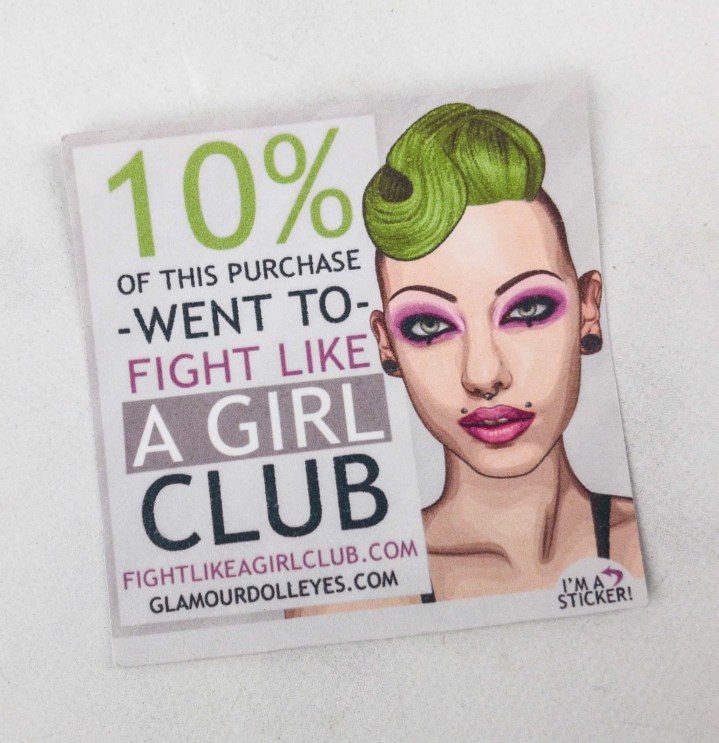 GDE is donating 10% of your purchase to Fight Like A Girl Club.
Love, Love, Love Eye Shadow – It's hot pink with red shift and sparkles. How lovely!
Oma Eye Shadow – A silver eye shadow color. It has violet shift and sparkles, which aren't really noticeable in photos.
These eye shadows are very easy to blend. The colors are also perfect for a daytime look.
Linger On Shimmer – Perfect for adding a subtle shimmer on the eyebrow corners and brow bones. Can also be used on the cheeks and forehead temples.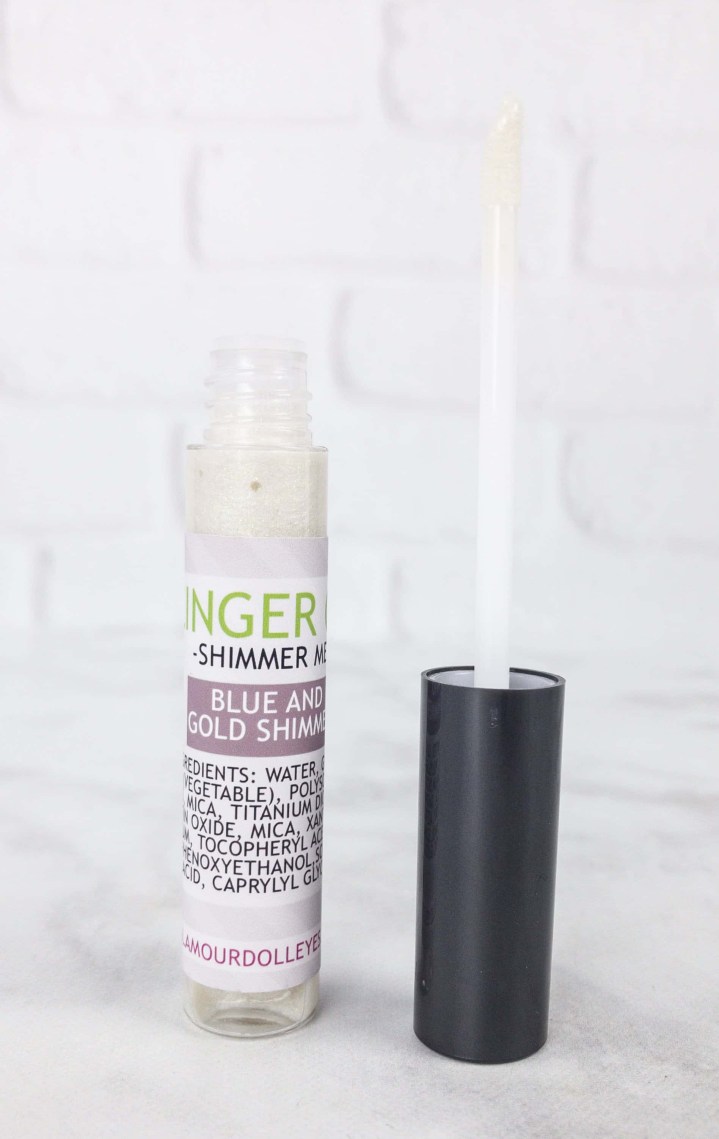 It comes with a doe foot applicator, making the shimmer quick and easy to put on.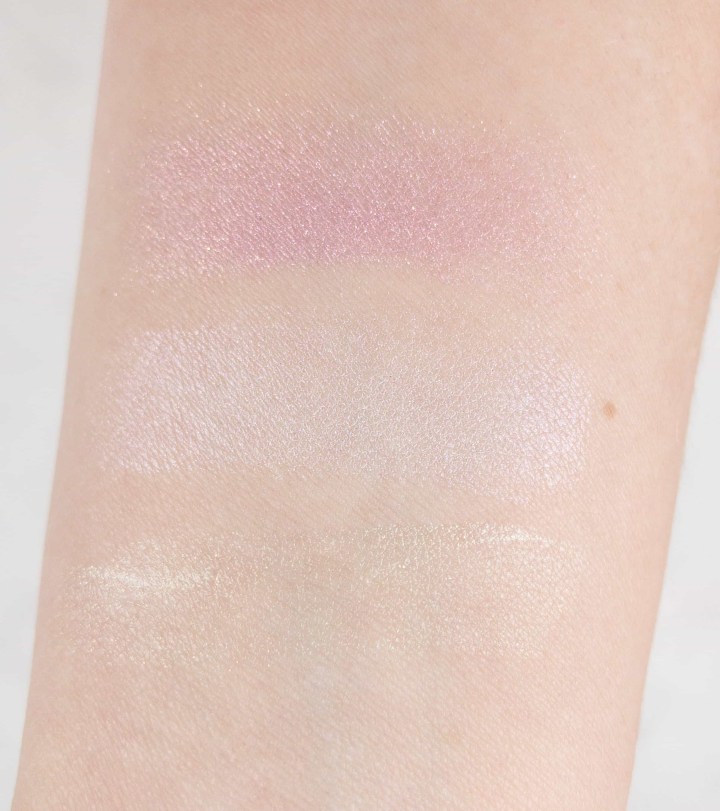 Everything was just light and pretty!
This is such a fun, inexpensive subscription. The waitlist for it is long, so if you're interested in signing up, I would recommend hopping on.Visit Glamour Doll Eyes to subscribe or find out more!