Glamour Doll Eyes delivers fun and unique eye shadow colors and other makeup to your door every month. It costs $8 per month to subscribe, and you'll get a collection of new, limited-edition eye shadow colors that are guaranteed to make your eyes pop! They also have a just the shadow subscription, plus a blush club!
The information card gives you a list of the items this month, plus the description and ingredients of each makeup item. This month seems to have a Deep Sea theme.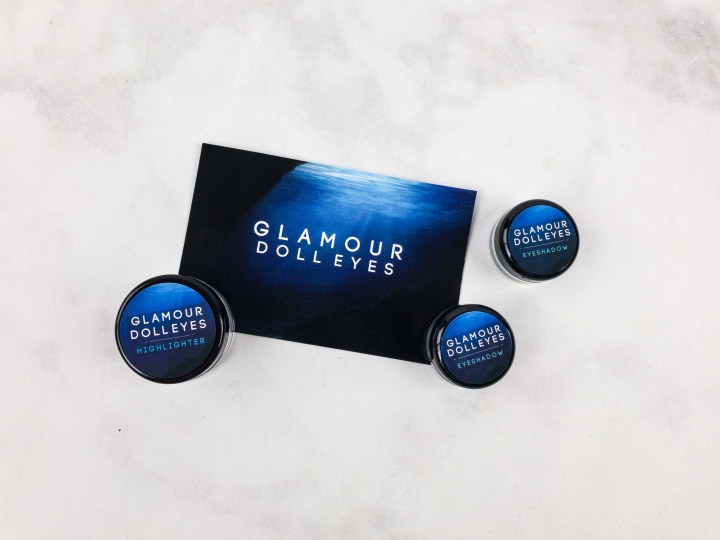 Everything in my Glamour Doll Eyes box:  Sirena Eye Shadow, Mariana Trench Eye Shadow, and Galathea Highlighter.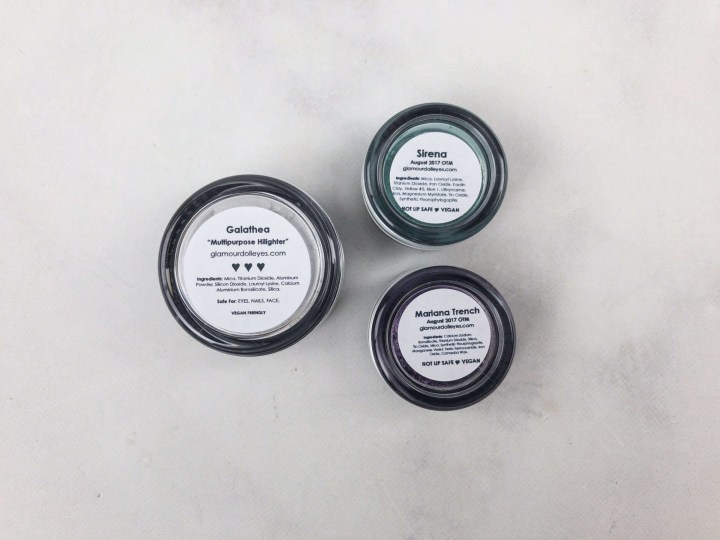 Before we get to the goodies, I should mention that this subscription is on a long waitlist. If you're interested, sign up now. It probably took me 6 months to get off. There's also a shadow singles OTM club ($4.50) as well as glitter and blush.
All the ingredients are marked on the bottom of the container, as well as what body parts its safe for, and whether it's vegan.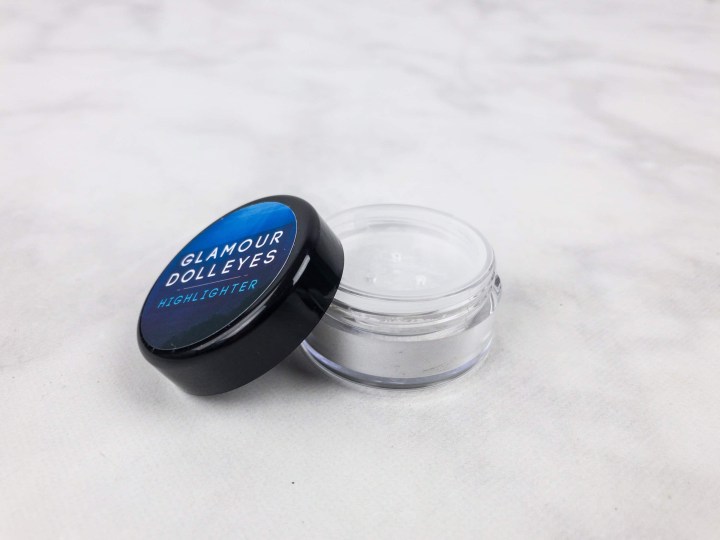 Galathea Highlighter: A sparkly white highlighter with a silver shift! Unless you're going for really white, this needs a light hand! Galatea is an ancient Greek name meaning "she who is milk-white".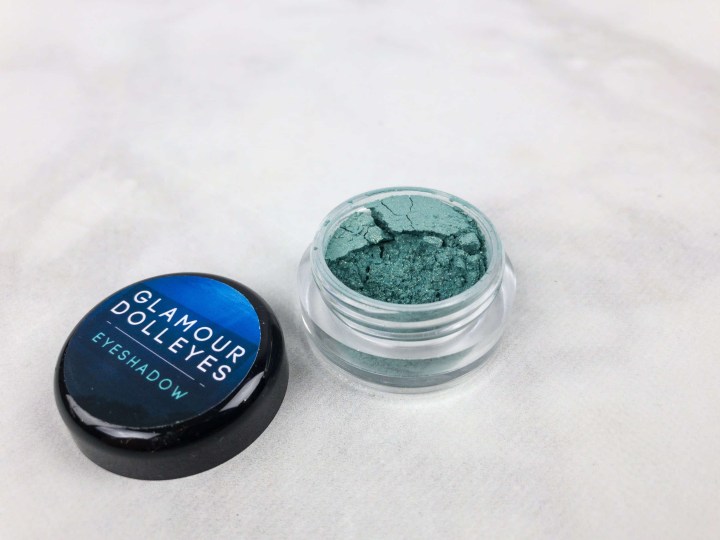 Sirena Eye Shadow: dark seafoam green with golden shimmer. I love the selection of this color paired with the color name! Great naming!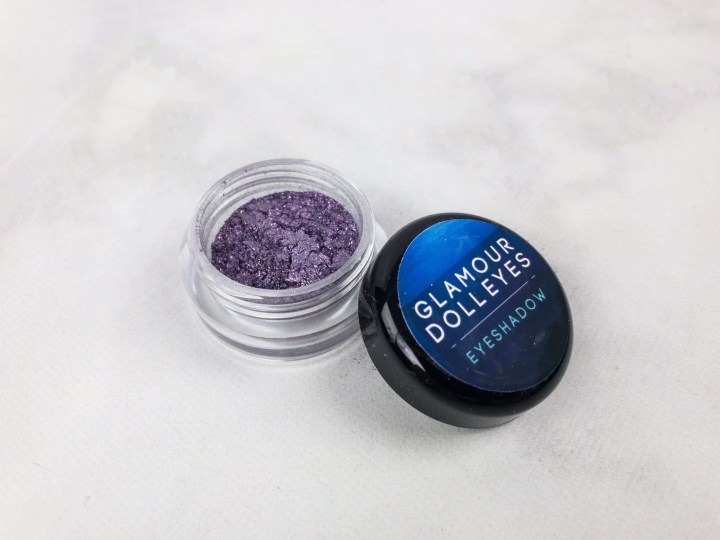 Mariana Trench Eye Shadow: Deep blue with a heavy purple sparkle? I stretch to find any blue in this, although on the skin I could see the base was kind of…dirty underneath the sparkle. There's so much sparkle you can't tell.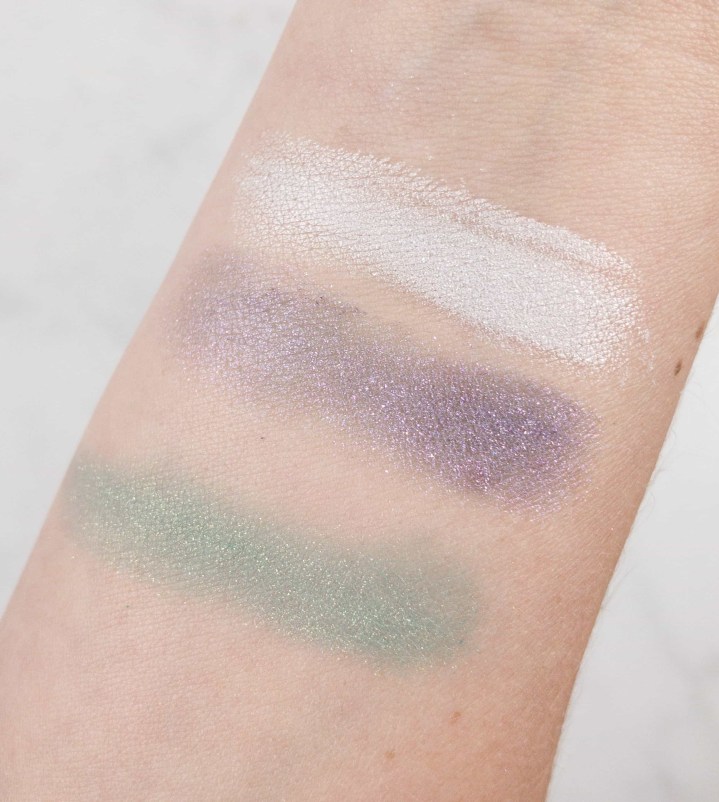 I'm going to polish off summer like a mermaid!
This is such a fun, inexpensive subscription. The waitlist for it is long, so if you're interested in signing up, I would recommend hopping on.Visit Glamour Doll Eyes to subscribe or find out more!