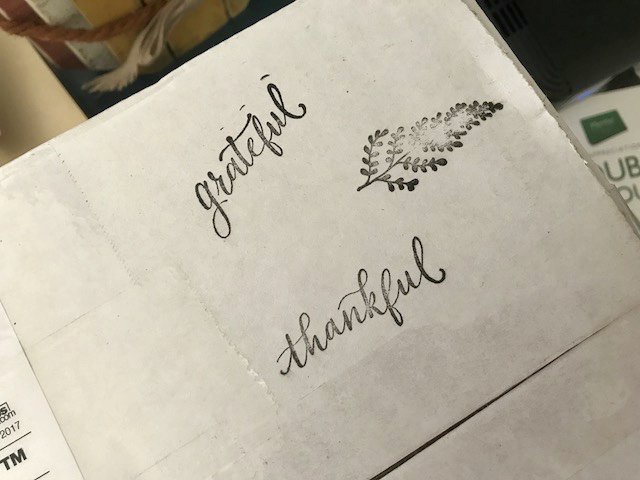 Give Joy Crate sends seasonal inspiration for your life and home right to your front door. Give Joy sends six to eight boutique lifestyle and home decor products per season for your home and life. These products will speak life and bring JOY into your home. Along with the subscription you will receive information about a specific cause. Each season, they adopt a new cause.
When Give Joy came to my door step, it was like a Christmas present and I couldn't wait to open it. September's cause is Rock Goodbye Angel (RGA). This cause supports families of pregnancy loss and infant loss.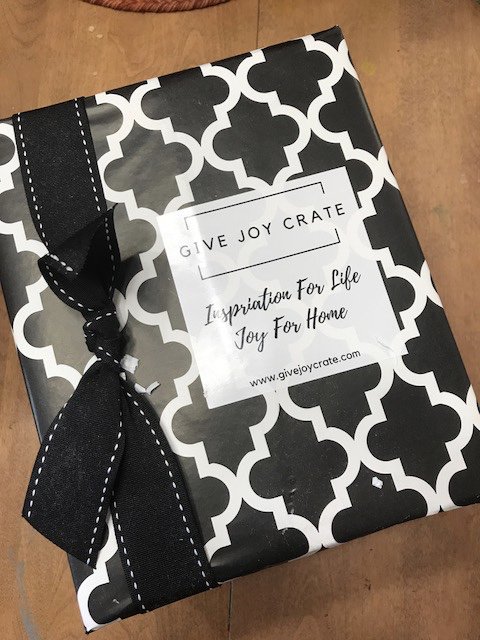 The packaging is absolutely fabulous and divine. I would swoon over someone giving a gift that looks like this!
DEAL: Get 10% off a single season box! Use coupon code GIVEJOY10.
Upon opening the box, I found a beautiful burlap towel with the words "give thanks" on it. This is absolutely perfect for thanksgiving, or year round. I will be using this for decoration in my kitchen for sure.
This beautiful sign goes perfect with my home decor, and the saying is amazing. This piece comes from a wonderful artist named Shari Lacy. She has some amazing artwork on her website, which shows her talent.
Next were these custom-made items. A quilt fabric pumpkin and a small quilted pillow is a wonderful fall addition to my home, as well as anyone else's.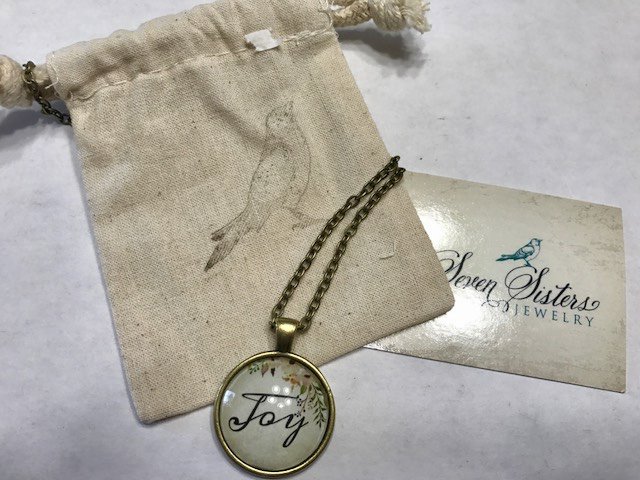 This necklace is absolutely beautiful, and I truly can't wait to wear this! This is made by All Seven Sisters in Fort Myers Florida. This joy necklace brings the beauty of the past into the present with this antique inspired piece. This is gorgeous.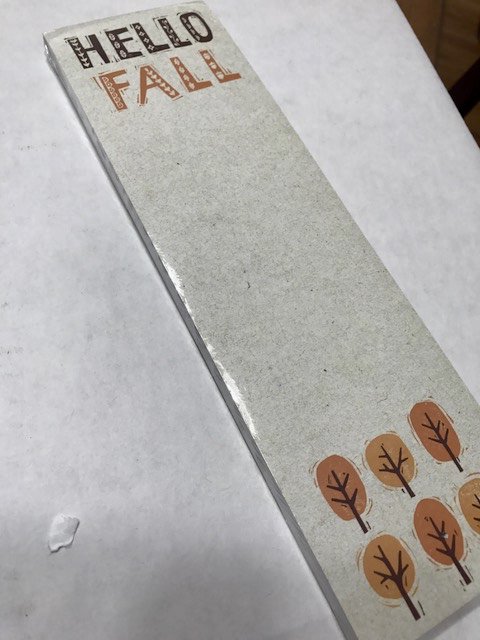 This Hello Fall magnet pad went right on my fridge! Love it!
Last but not least were these wonderful inspirational quote cards along with two hanging signs. One says thankful and one says grateful. Every morning I read an inspirational card when I wake up to make my day just a little bit brighter and to remind me that I am grateful. These are perfect. Little Paper Light in Australia has wonderful quality products. They give you two sets to gift one and keep one. I chose to gift thankful to a friend of mine that has helped me through hard times.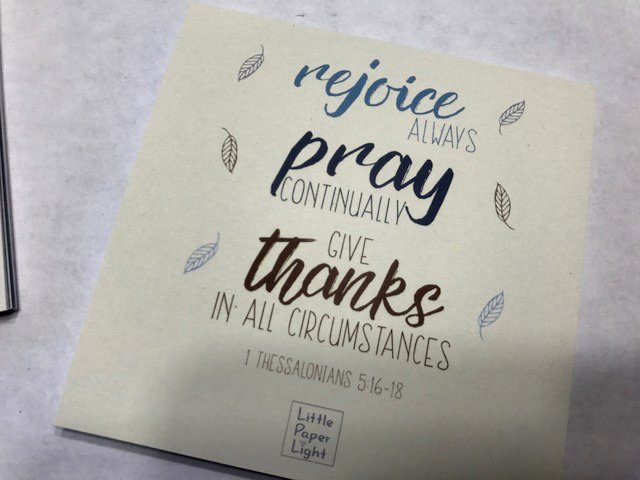 Going through the cards, this was one of my favorites.
Give Joy box was one of my favorites thus far this fall. The attention to detail as well as the products were right up my alley. This is my taste in home decor as well as lifestyle and I am so thankful I have these products in my home. I am  truly looking forward to the winter box. Are you?