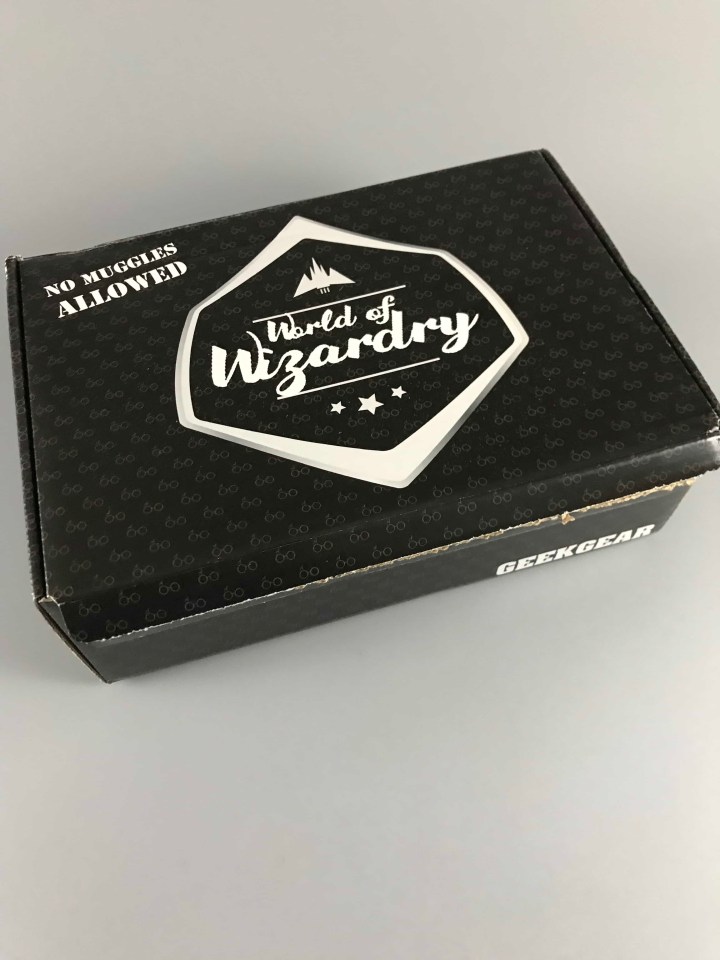 Geek Gear has a special Harry Potter themed edition of their monthly subscription box, now called World of Wizardry! When you sign up, let them know which house you're in, and they'll take care of the rest, delivering a box of magical items to you every month! The items are not authorized or official, but they are good quality and very creative.
A bigger and better product book, doesn't give much information but has beautiful photos.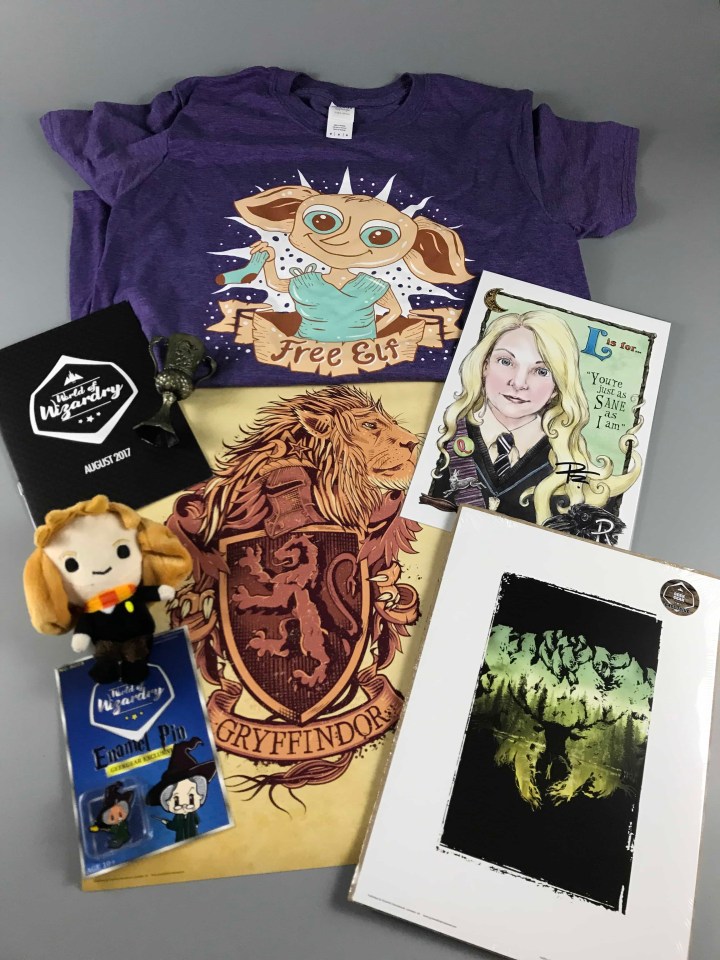 All of these amazing Harry Potter themed items in one handy subscription box, I'm in love!
Free Elf T-Shirt designed by Risa Rodil. I love that Dobby is proudly holding his sock that made him a free elf. I also like that this shirt is a beautiful purple color. I dislike gray and black t-shirts, they are too boring. I'm also impressed by the shout out to the designer… I feel like they aren't given enough credit by World of Wizardry.
Replica Helga's Cup. Helga's is a magical item created by one of the founders of a famous School of Witchcraft and Wizardry. It is a small cup with two thin handlers with an engraved badger on each side. This is a display item only, and it's a little bit on the heavy side, it will look great with Harry's glasses from last month in a shadow box.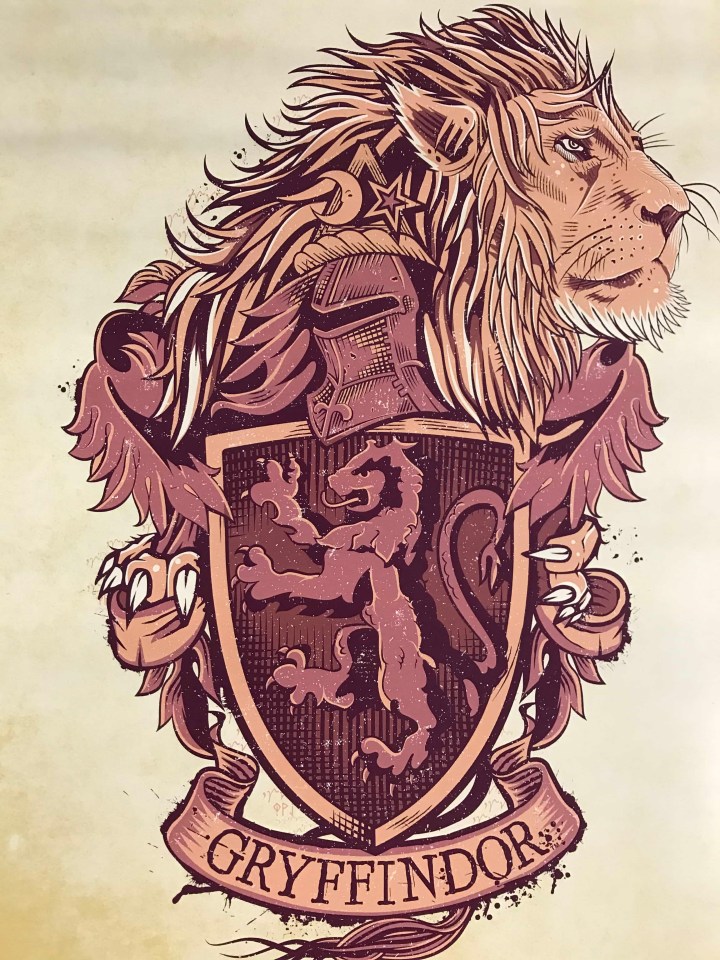 Exclusive Licensed House Poster. Bring the pride of your house to any room with this exclusive poster. I really like the watermarked look on the background giving the poster a little bit of an older feel. I can't wait to hang it and show off the only house for me: Gryffindor.
Artists signed print of Luna Lovegood. Luna is once of my favorite odd cookies, I love her pure heart and glass is half full mentality. I am glad she was featured this month and I'm also very thankful that the artist personally signed every print. Please check out more of his art at www.paultonner.co.uk.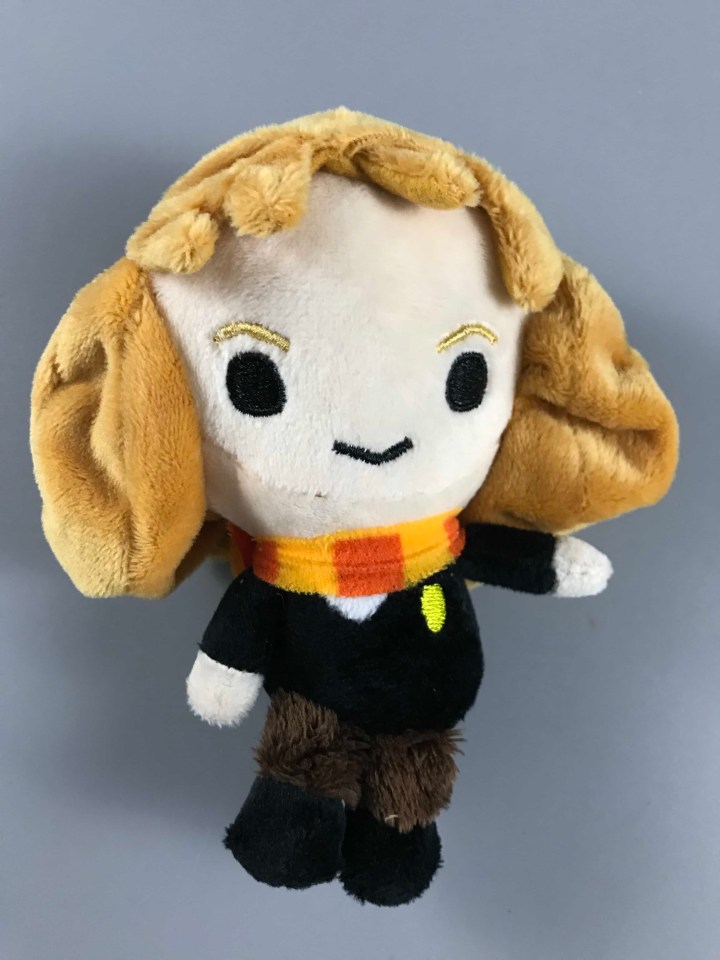 World of Wizardry Plushie. High-quality soft plushie toy with a size of approximately 6 inches tall. I am not a fan of this toy, it's not very cute or adult. I gave it to my youngest niece to play with instead of adding to my collection of all things HP-inspired.
Stag Patronus Print. This time it comes in two versions… coloured and a limited edition in mono coloured print. I'm not sure which one would be better, too bad I can't have both.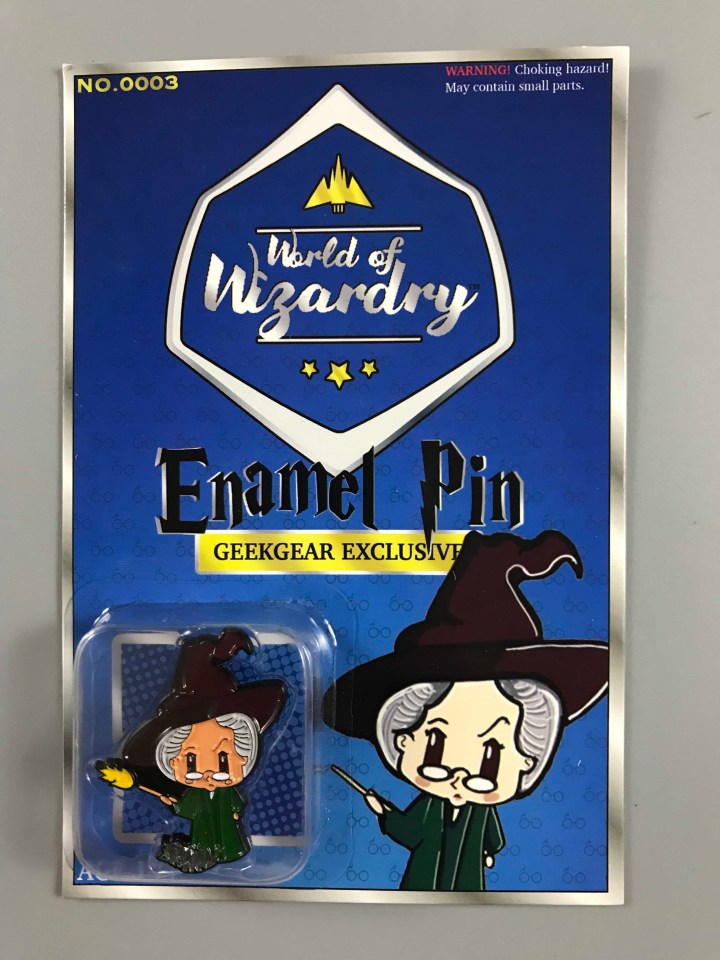 I was hoping for Hedwig but got Professer McGonagall. I love her in all of her I try to be strict but I just love my students glory. She might be my spirit animal! I think my classic version is better than both the silver or gold pins but I might be bias.
Every month, I get just as excited about the arrival of my World of Wizardry box as I do about Christmas. I'm not sure what my favorite part of this month's box is, I'm going to say the Luna Lovegood print. I just love how World of Wizardry is able to showcase all my favorite characters without getting too much of anyone. I'd like to see another scarf in next month's box.
What did you think of this month's Harry Potter Geek Gear box, and what house would you be in at Hogwarts?
Visit Geek Gear World of Wizardry to subscribe or find out more!