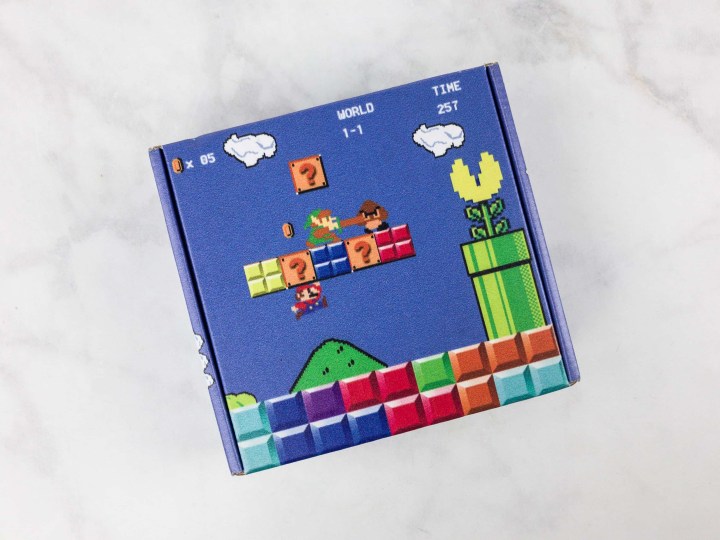 Geek Chic Monthly is a monthly geeky fandom jewelry subscription box to satisfy your geeky bling craving! Each month features a theme and you are sent 4-6 jewelry items for $15 per month.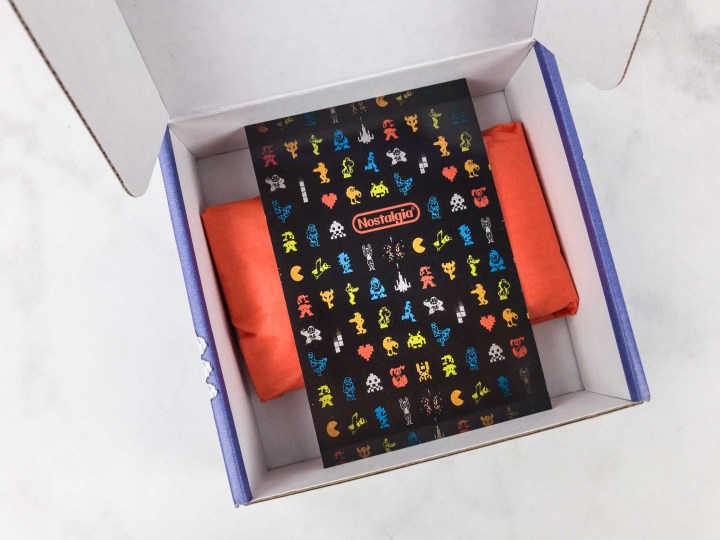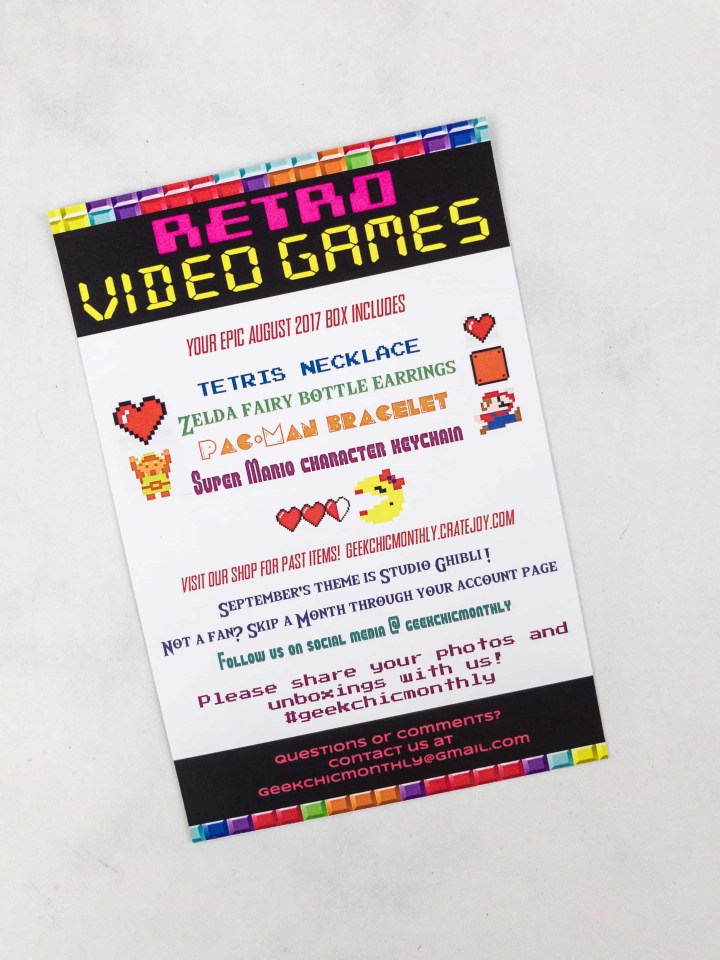 The theme this month is "Retro Video Games." The information card is simple. It gives you a list of all the item names, plus Geek Chic Monthly's social media accounts.
FYI – this box was about 2 weeks late – but it was ? USPS. A good reminder to save your tracking emails and check up on subscriptions that you are expecting.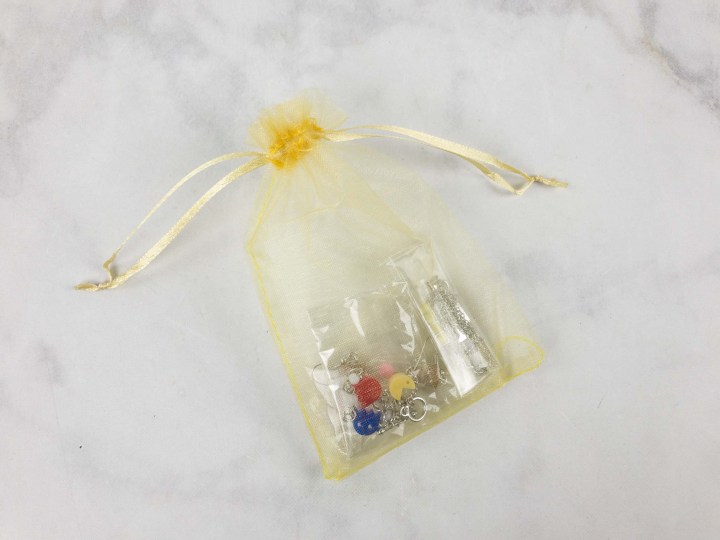 All the jewelry is secured in this gold organza pouch.
Everything in my August 2017 box!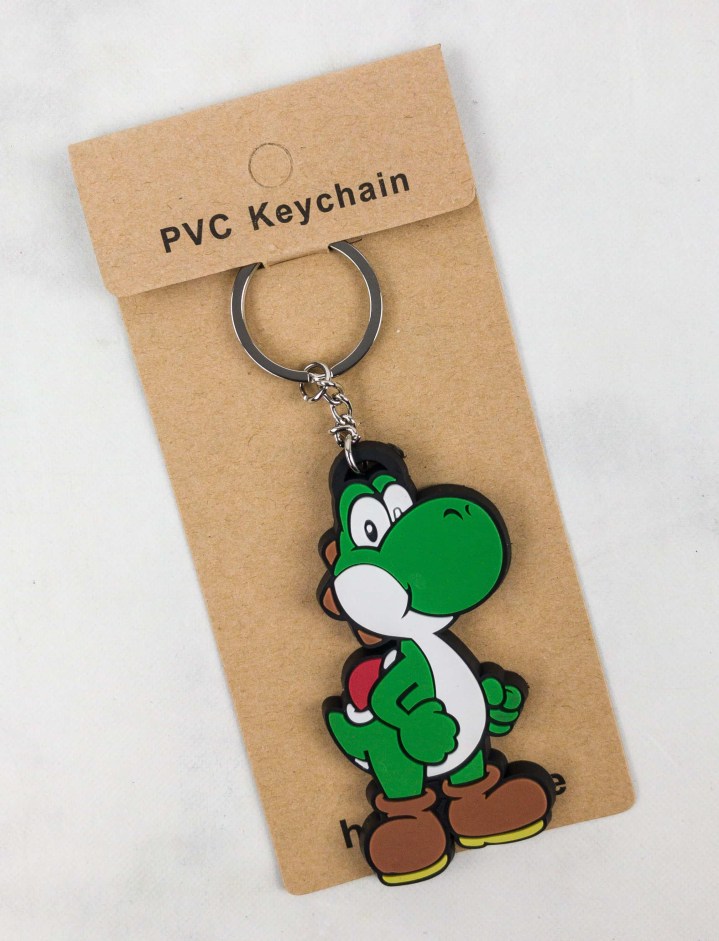 Super Mario Yoshi Keychain – Anyone who has played the Super Mario video game will surely recognize this green dragon immediately!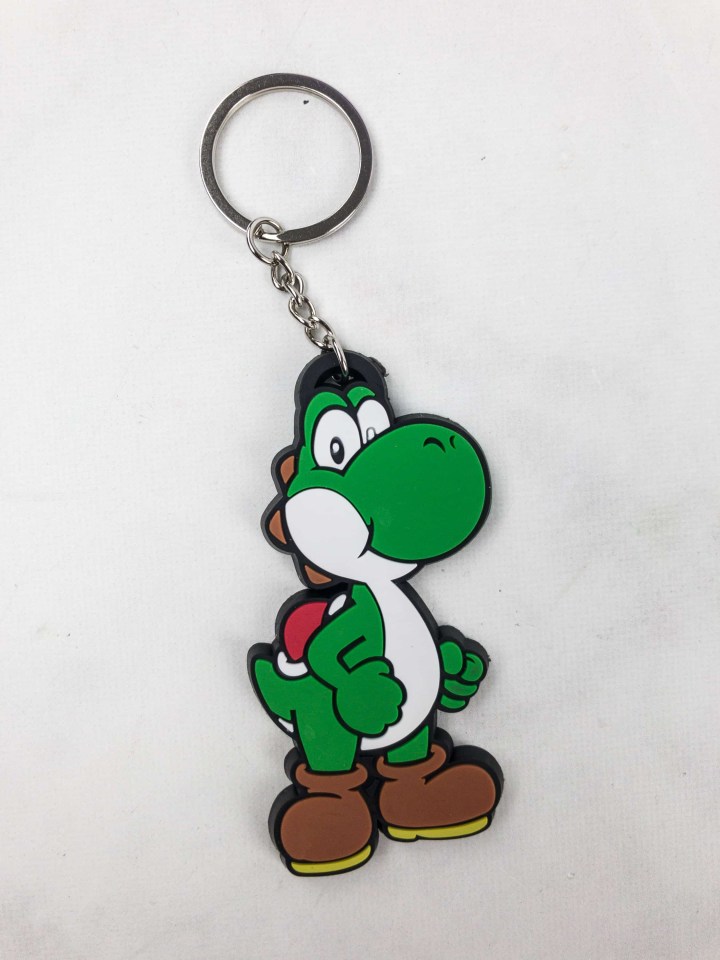 The keychain is composed of a metal keyring, a metal chain, and a 3mm thick rubber pendant.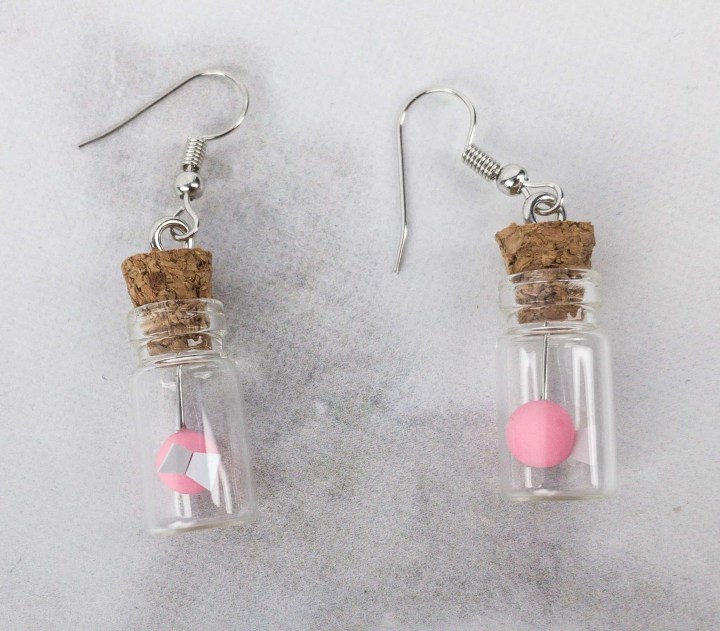 Legend of Zelda Fairy Bottle Earrings – Fairies are an important part of the Zelda universe. This is such a cute pair of earrings that will make you need to start playing the game asap!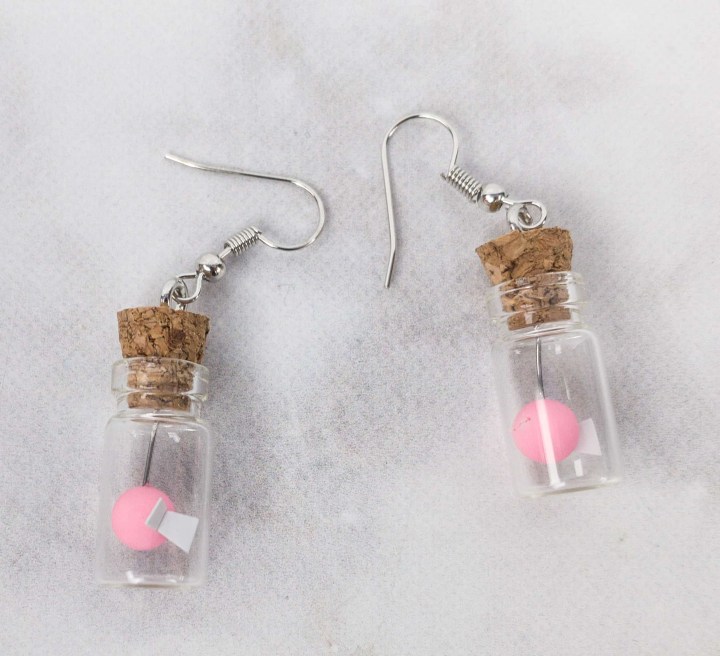 Remember how Link can capture fairies in bottles so they could help in restoring his health? These earrings would be a great cosplay accessory too!
Pacman Bracelet – Who doesn't know Pacman? This Japanese arcade game was first released in 1980 and now we can wear this homage as arm candy!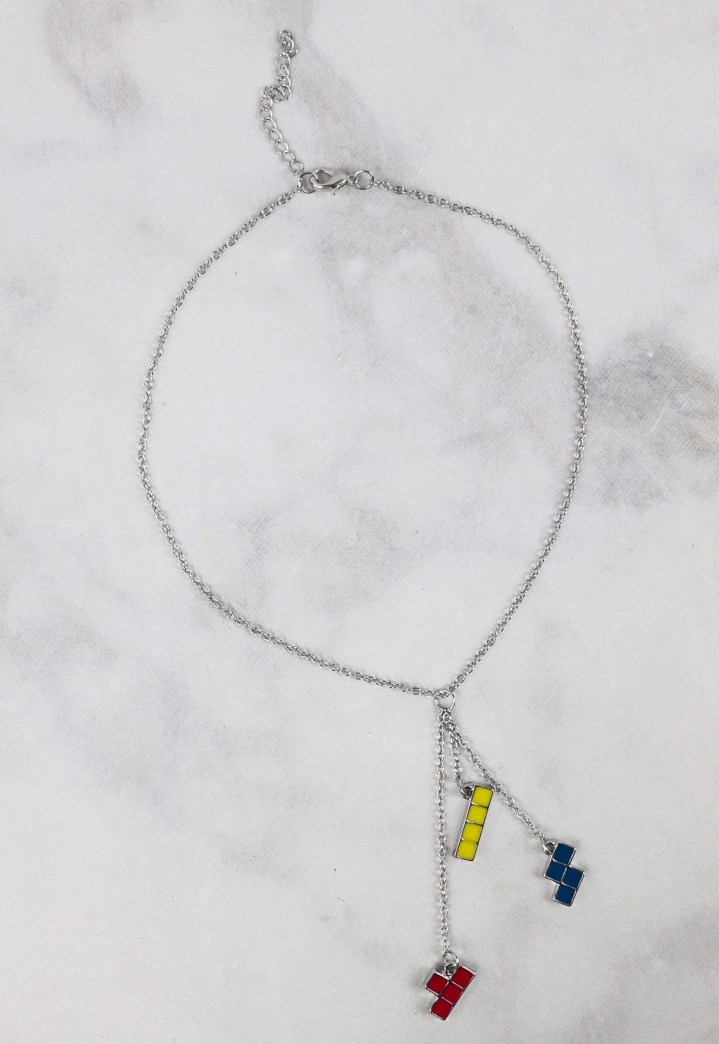 Tetris Necklace – Never thought that these tiles would make such a funky accessory. It goes well with the Pacman bracelet too.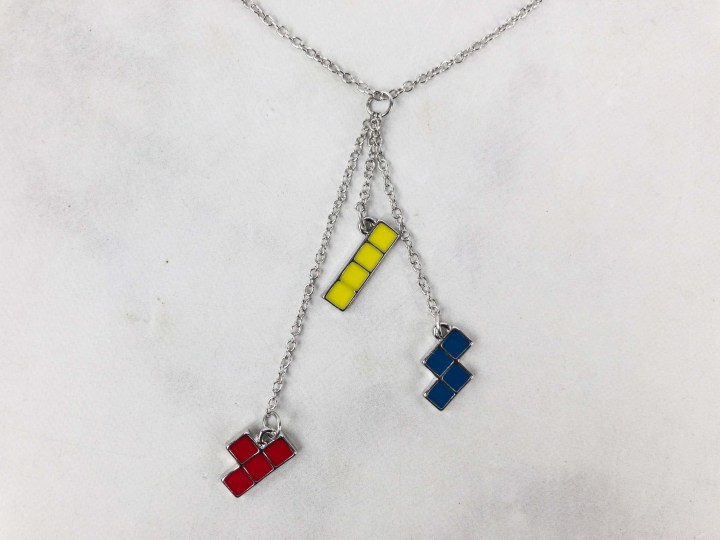 Raise your hands if you played this on the original gameboy!
Loved this month's retro theme — it was so fun and colorful! Although the box didn't feel really full this month, the accessories we received are all cute and wearable. September 2017 theme is Studio Ghibli and we're definitely looking forward to it!