Disney's Tsum Tsum Subscription Box is a monthly subscription box with 2 official Tsum Tsum plush. They have recently relaunched, and they made a few changes from the last subscription.
Inside the new box,  you'll find one of four adorable possibilities:
1 Small & 1 coordinating Mini; OR
a 3-piece Mini Set; OR
a Plush Movie Moment; OR
a 6-piece Micro Set. The new micro size is an adorable 2.5″!
FYI – you cannot access Disney subscription pages on mobile – you must be on a desktop.
I love that Disney is getting with the program on their subscriptions and making them super special. To be fair, some collectors are disappointed that the old-style window box is no longer included, but we play with our Tsums so we're happy with this.
Each month's box now includes an illustrated information card.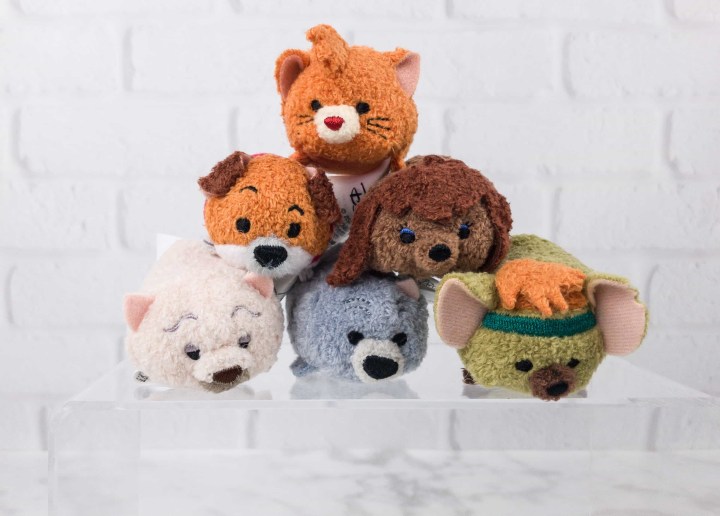 So exciting! This month's Tsums are from Disney's Oliver and Company. We have Oliver, Dodger, Rita, Francis, Einstein and Tito.
Cute little buns on all the Tsums!
If you're wondering, I had to look up Oliver & Co too. My husband (who has a 9 years younger sister) said it was right before the grand Disney resurgence.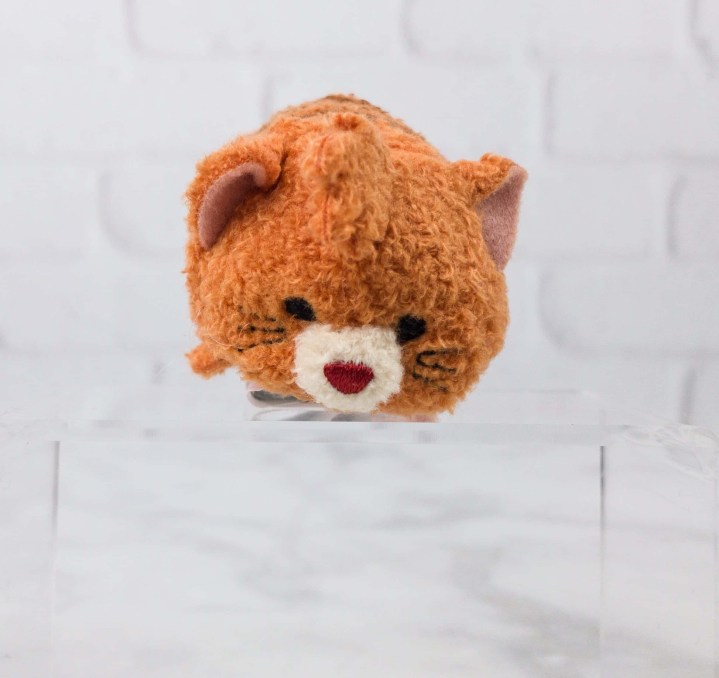 Oliver
Oliver & Company was inspired by Charles Dickens' novel, Oliver Twist.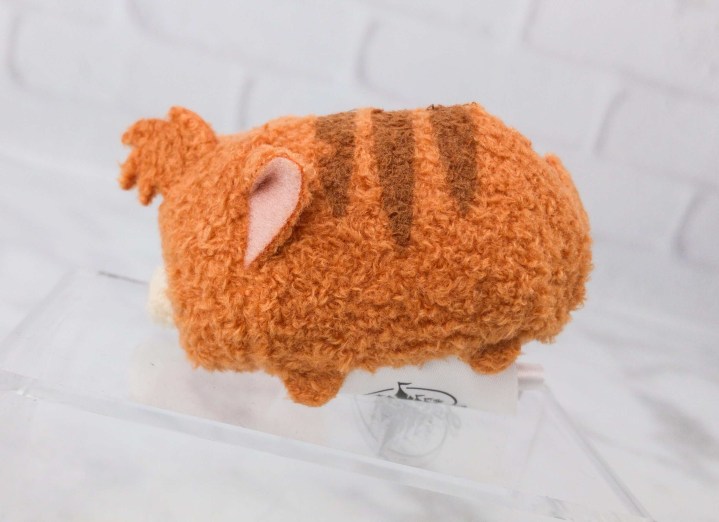 The tsums have embroidered features and a fuzzy plush texturing.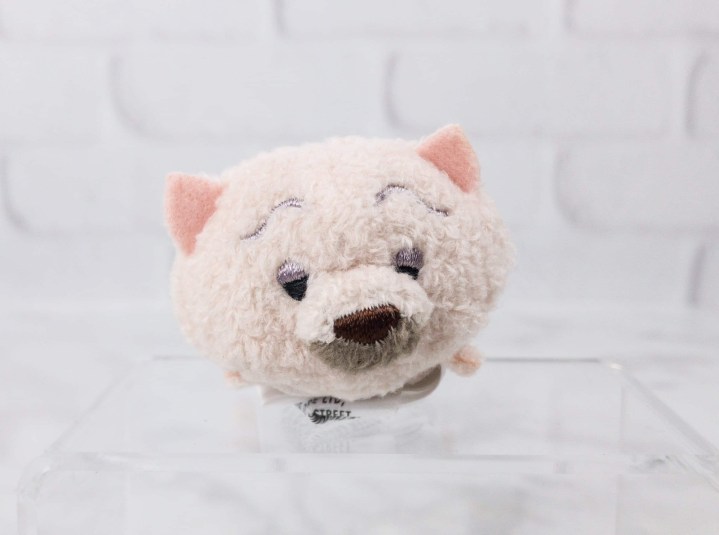 Francis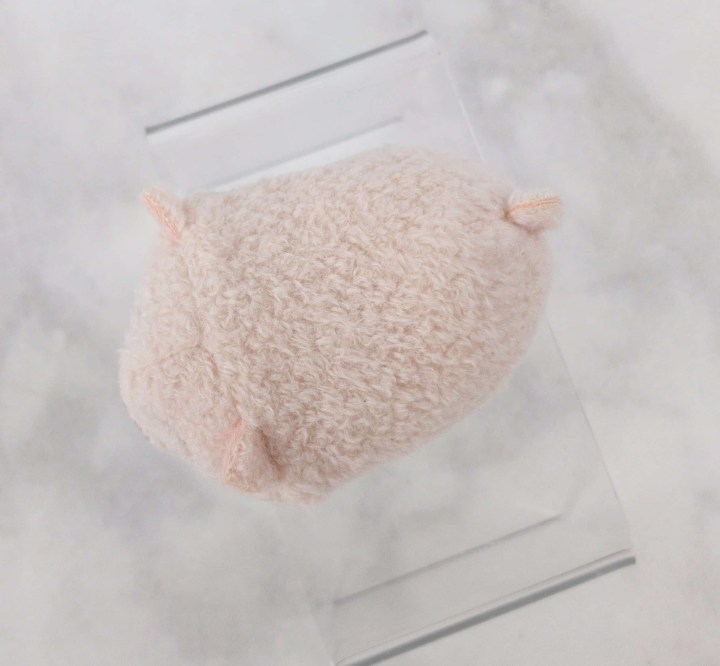 He's a bull dog who loves theaters and Shakespeare.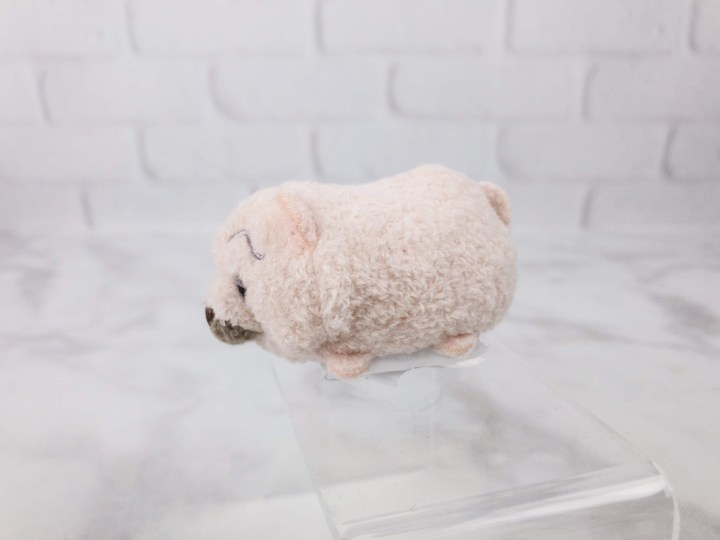 Just don't call him Frank (or Frankie)! He hates that!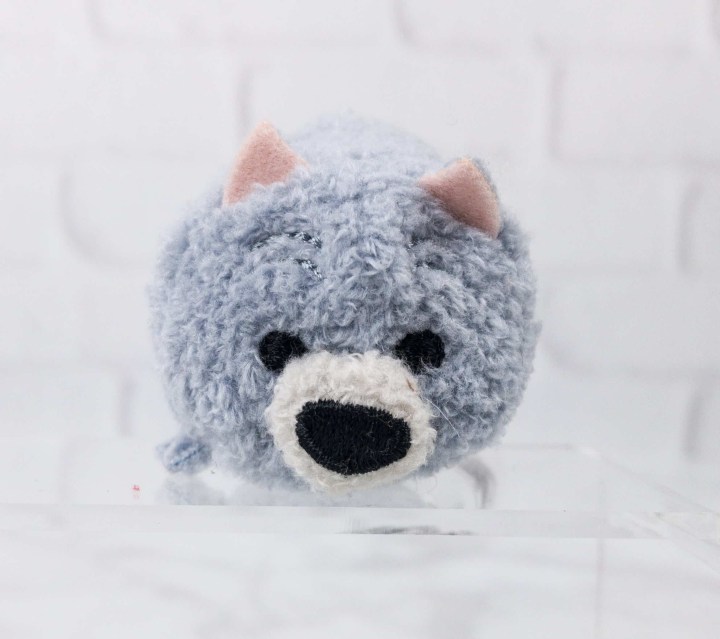 Einstein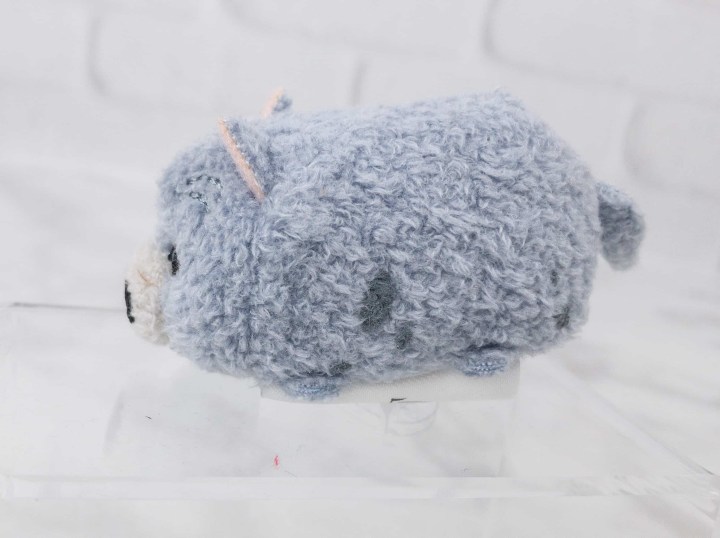 Einstein is a Great Dane. You can see a few spots in his side.
So soft and squeezable.
Dodger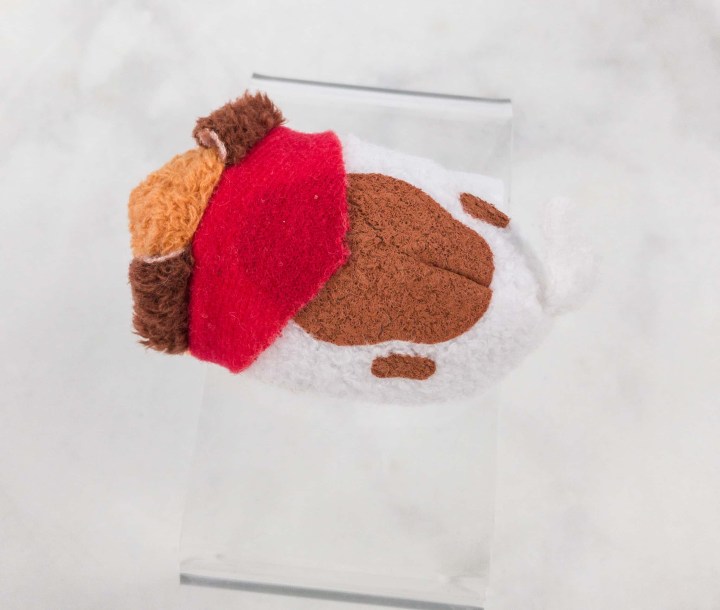 Dodger is a mongrel with a mix of terrier. He's the leader in Oliver's gang, and eventually became his best friend.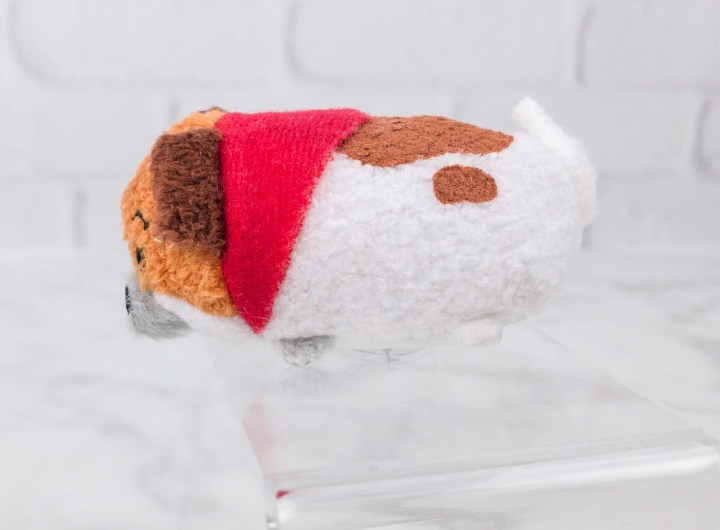 The details on the Tsums are fantastic.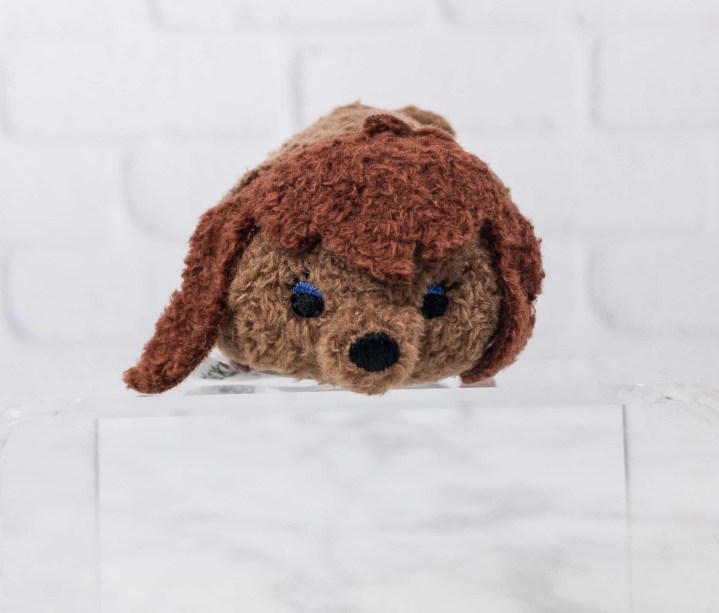 Rita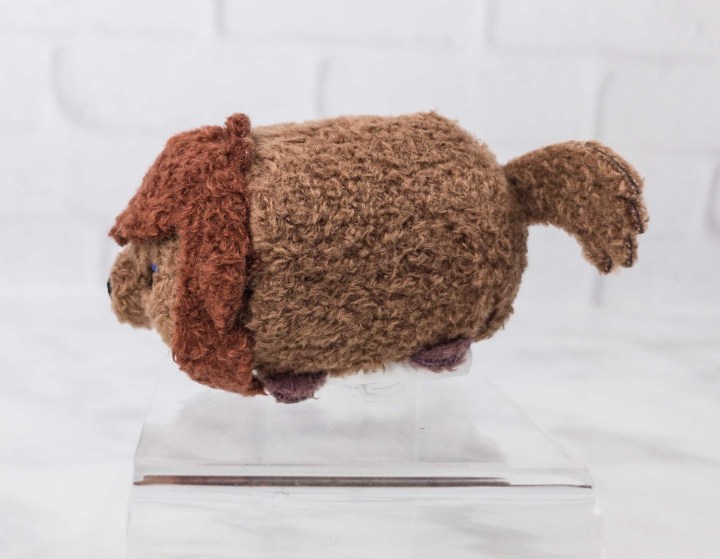 Rita's an Afghan Hound. She's the only female in the group.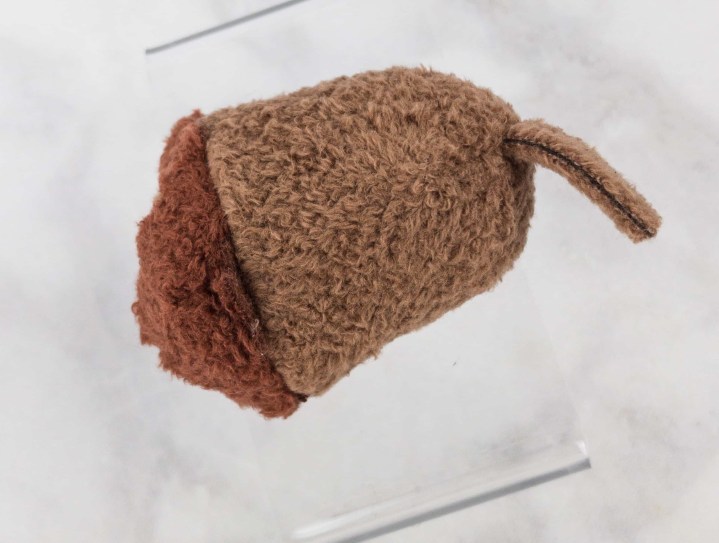 Rita is also Dodger's love interest in the movie.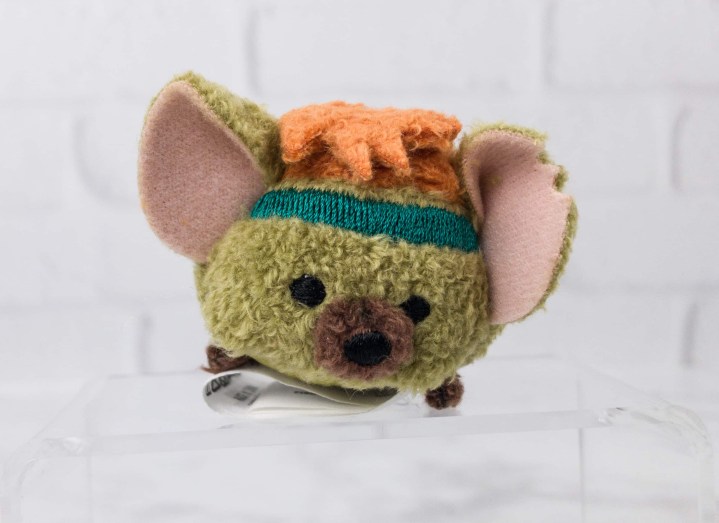 Tito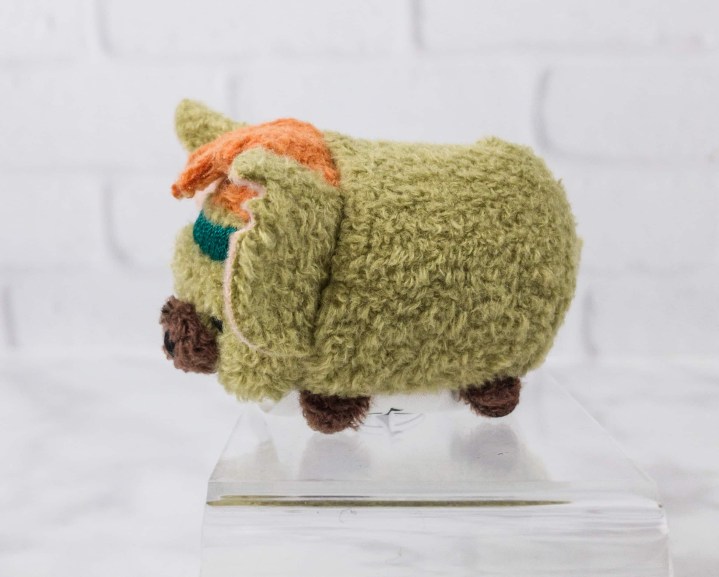 Tito is a Chihuahua and probably one of the longest names in the Disney lore -Ignacio Alonso Julio Federico de Tito.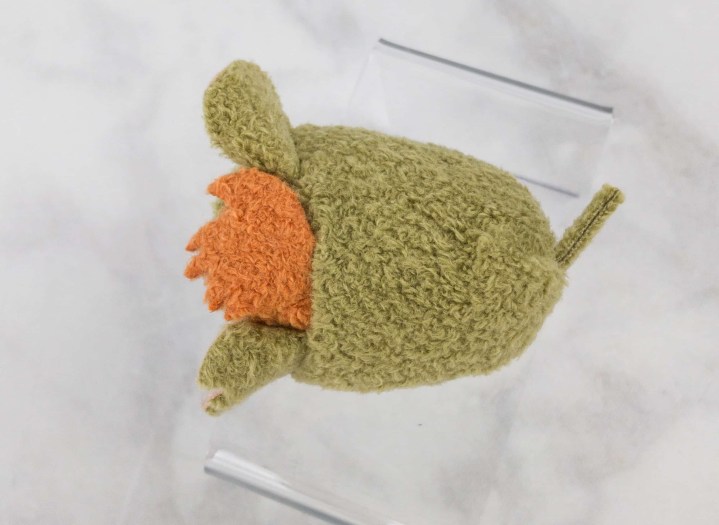 He's such a cutie, isn't he?
And as usual, the tsums have microfiber underbellies. These are guaranteed authentic Disney Park Tsum Tsums with tags!
Well this set is certainly an unusual choice! As I mentioned, I hadn't even heard of this Disney movie before receiving this box, so they weren't all that interesting to me personally. Nevertheless, they are, like all tsums, totally adorable!
Visit Disney Tsum Tsum Subscription to subscribe or find out more!