Devotions Delivered sends pre-stamped Christian prints & postcards from around the world to your mailbox starting at just $7.99 per month. You can do single months or up to a whole year subscription, with the monthly price dropping the more you buy up front.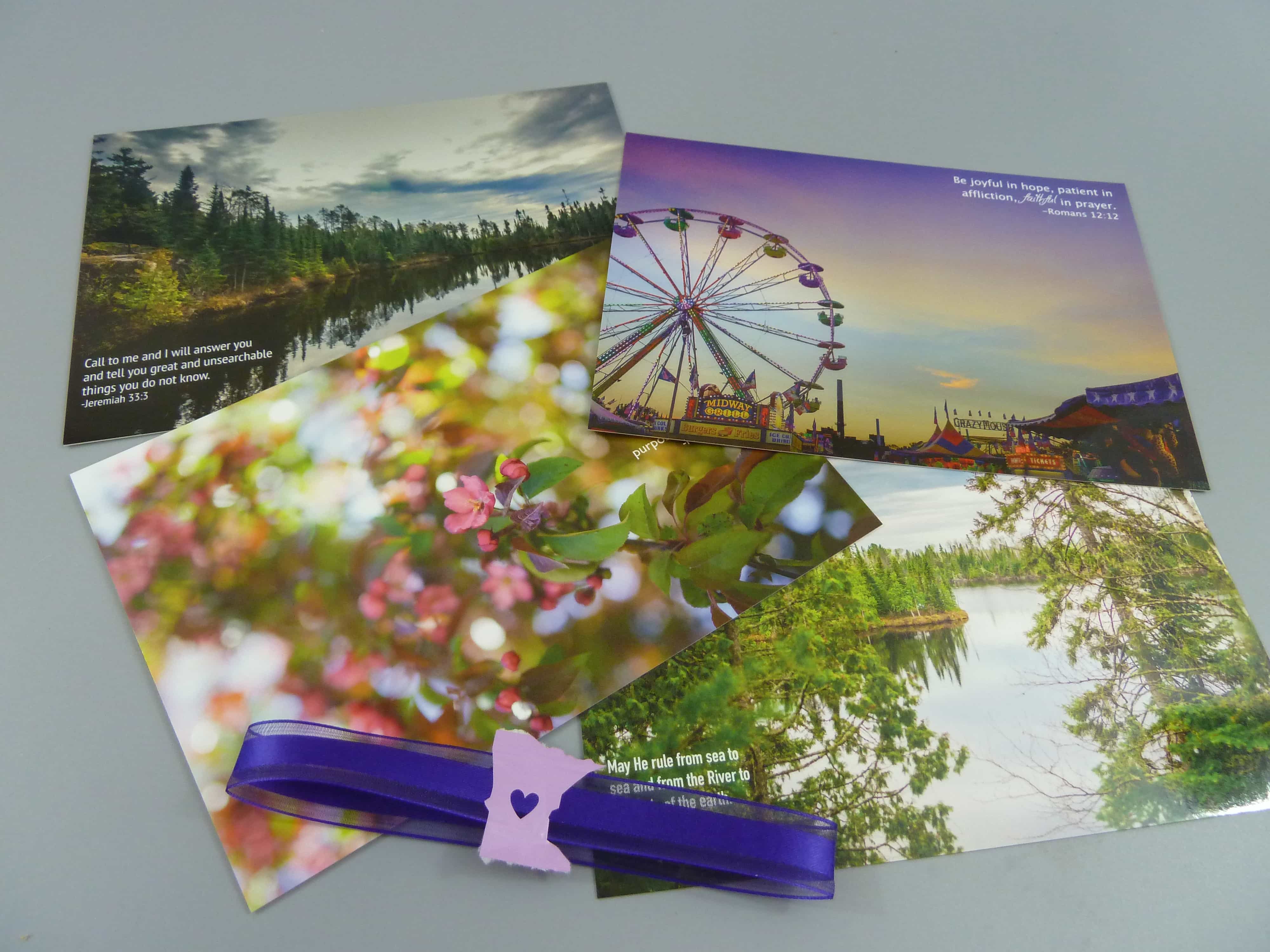 The Devotions Delivered team of photographers travel throughout the world and share their amazing shots with subscribers. This month's photographer was Marielle Marie who shared these lovely and colorful images of the state of Minnesota. The postcards are 5X7 photos of excellent quality printed on thick postcard stock. Each includes a bible verse and is stamped to help spread God's word and encouragement. You can keep them for yourself to enjoy for a bit, or address them to a friend as soon as they come in.
The included sheet tells you a bit more about each image and about the photographer.
DEAL: Get 15% off your first month's subscription. Use coupon code HELLODD15.
The first photo captures the beautiful reflection of the sky on the lake and reminds us to look to God to learn new things.
The second is a lovely burst of pinks via little flowers on a tree.
The third image takes us back to a lake scene framed by pine trees.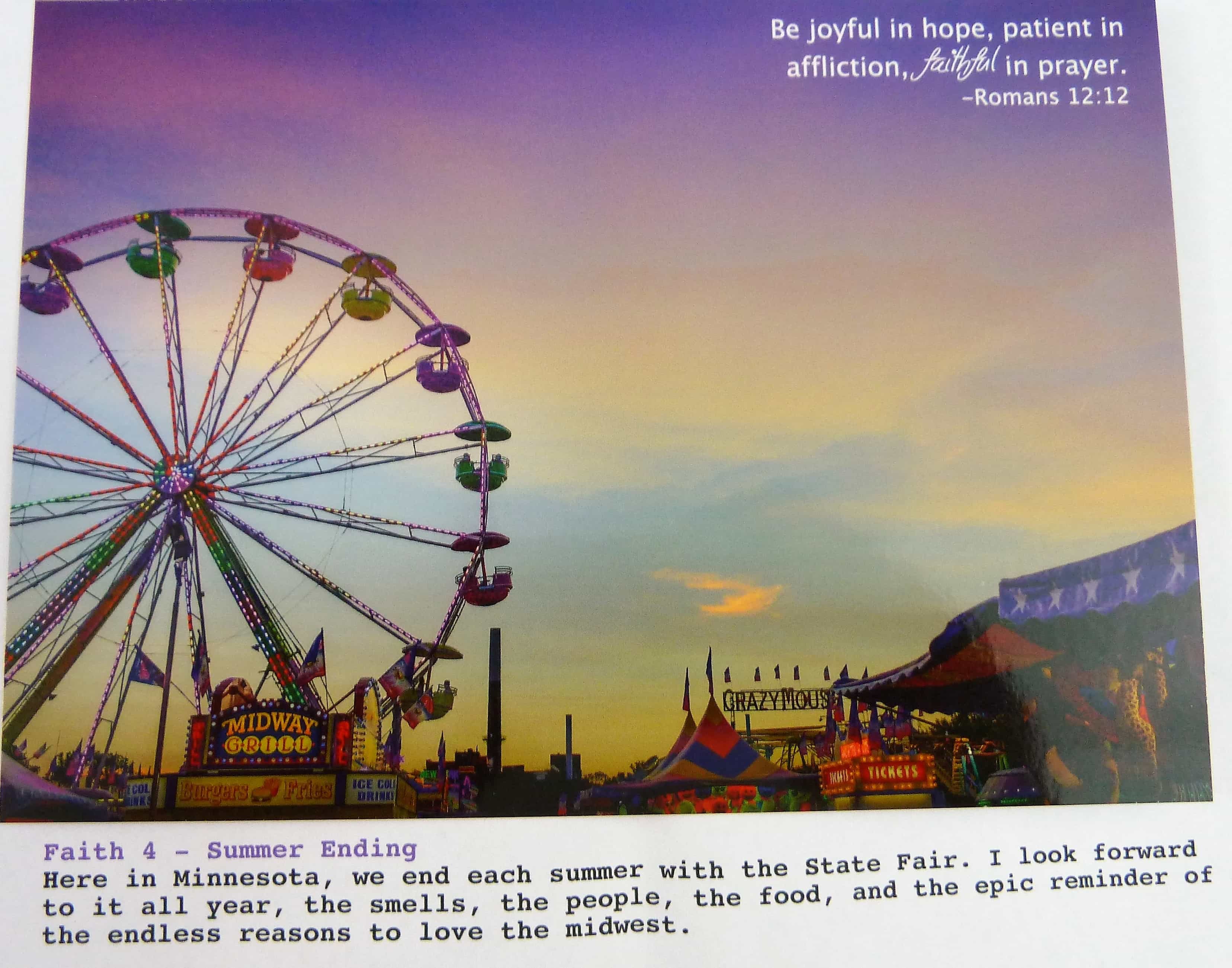 Finally, on the fourth image we see a lovely Ferris Wheel bursting with color at the end of the day. It sparked feelings of joy at first sight.
This subscription is wonderful to send to someone in need of a monthly pick-me up. Or to yourself so you can benefit by reading the contents, then spread the love to those you care about.
If you'd like to learn more about the thoughts behind these and other images the authors have taken in their own words, take a look at their blog.