The Cat Lady Box is a monthly subscription box for those "crazy cat ladies." It is a box with cat-themed items for you and your cat, or you can order a box just for you. Each box could contain cat-themed shirts, jewelry, home decor, accessories, art, and more – all delivered in a box your cat can keep.
This month's box theme is "Purrfect Daily Essentials."
My Furbaby Ginger and I love seeing this box come in the mailbox each month. It has  goodies for the both of us but she has first dibbs!
DEAL:  Save 10% on any level, any length subscription through 6/22! Just use coupon code 10RIGHTMEOW  at checkout! 
TIP: Looking for a coupon code? Subscribe to notifications for CatLadyBox in the directory to get an email when the next one is released!
Each box comes with an insert to tell you what's in the box.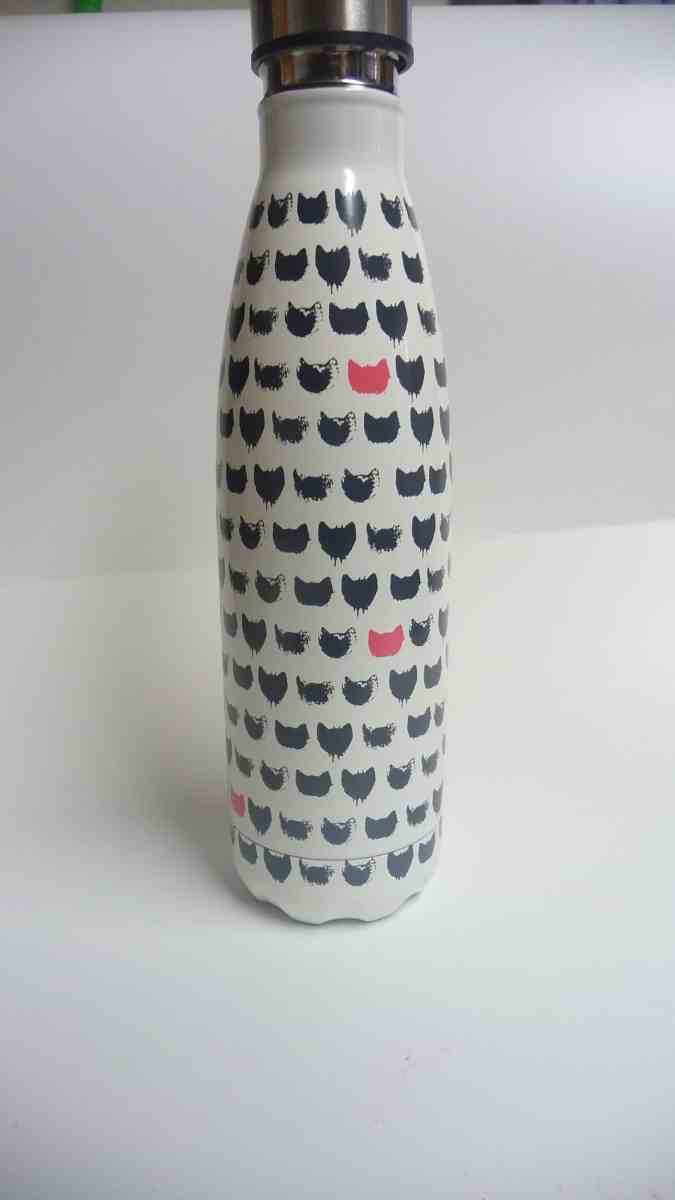 My first item is a Stainless Steel Insulated Water Bottle ($24.99). The bottle is purrrfect for your daily run/walk or taking a cold drink or hot soup to work. It is insulated and won't "sweat". It has a wide mouth to make putting ice in it easier. You can even use this bottle to carry water for your furbaby while on a trip. I love the design on the bottle. Can't wait to try it out at work! I am getting jealous stares in regards to my CatLady items and shirts.
Also sent was a Cat Ear Headphones Exclusive for CatladyBox ($18.99). It is adorably shaped like a cat. I am so "go be the envy of the office." The headphones are so pretty. Believe it when I say they may look small but they pack a powerful sound punch. I like the rose gold color it comes in. You got to get you some!!!
My next item can be used to hold your many keys, Kitty Cat Keychain by CatLadyBox ($9.99). If your daily routine includes grabbing your keys as you are going out the door, why not show off a bit of Cat Pride by adding this key chain to them?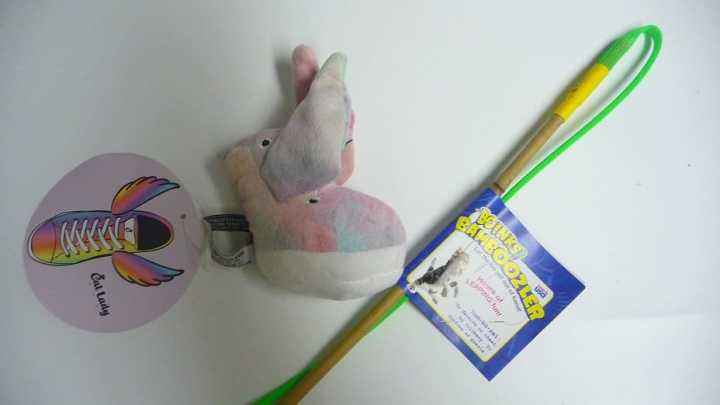 Ginger received new toys! Of course she was excited to sniff them out. She received a Winged Sneaker Catnip Toy ($4.99) and a Boinks Bamboozler ($5.99). These toys are essential in making sure Ginger gets her daily dose of activity… and nip. LOL! She's already laid claws into both items and can't wait to play with them again.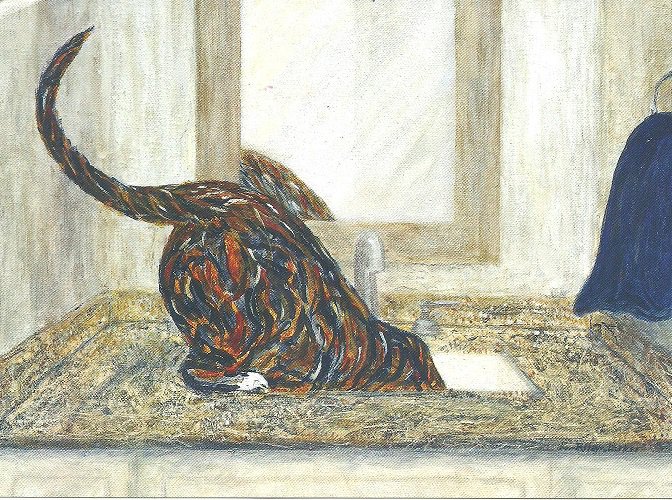 On the back of the insert card is a Featured Cat Lady Artist. This month is Kathryn Riley Parker. Mrs. Parker is a paper artist and painter and lives with her husband in South Carolina.  This particular artwork is called "Happy Hour" and was inspired by her cat Miranda. Miranda ignores her bowl and goes straight for the big bowl… THE SINK. I have caught Ginger doing this a few times.
What do you think of this month's box? Does your cat give 2 paws up?