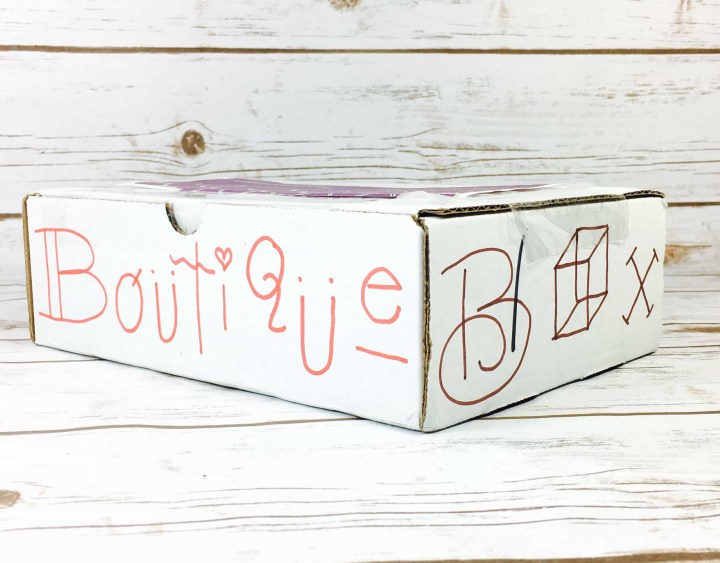 Buckeye Boutique Box is a unique subscription box because it is based on information you provide shortly after signing up and I have the feeling no two boxes are the same! The box can be customized for dancers, gymnasts, princesses-in-training, mermaid lovers, and Disney fanatics. This box also takes into consideration the age and gender of the receiver and has one of the most detailed questionnaires I have ever seen!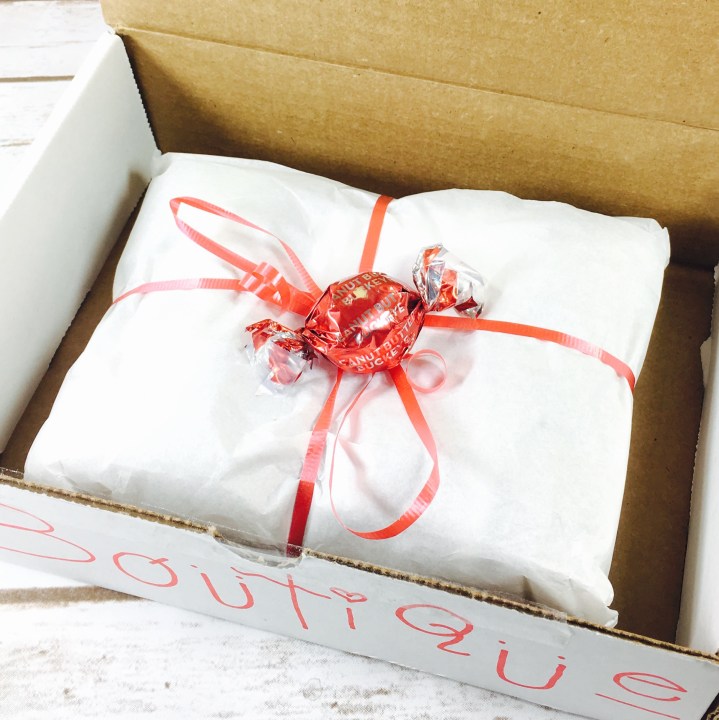 I reviewed this box with the help of my 14 year-old daughter, who has been dancing since she was 3. The box was addressed to her, had her name written in decorative script on the box, and included a personalized note from the boutique owner.
The questionnaire was a Google document and I sat down with Karina so we could customize to her heart's content. They asked for her size, types of leotards she prefers, and what types of activities she likes. There were a lot of questions but they help the Boutique narrow it down to send exactly what my daughter desires. She's not into big hair bows or pink sequins so we were able to note that so there wouldn't be any disappointing surprises. They also asked if Karina had any food allergies, and although she doesn't, I think that is a very important question. Our survey was specific to dance and even asked which brands she preferred and whether or not her dance school has a dress code!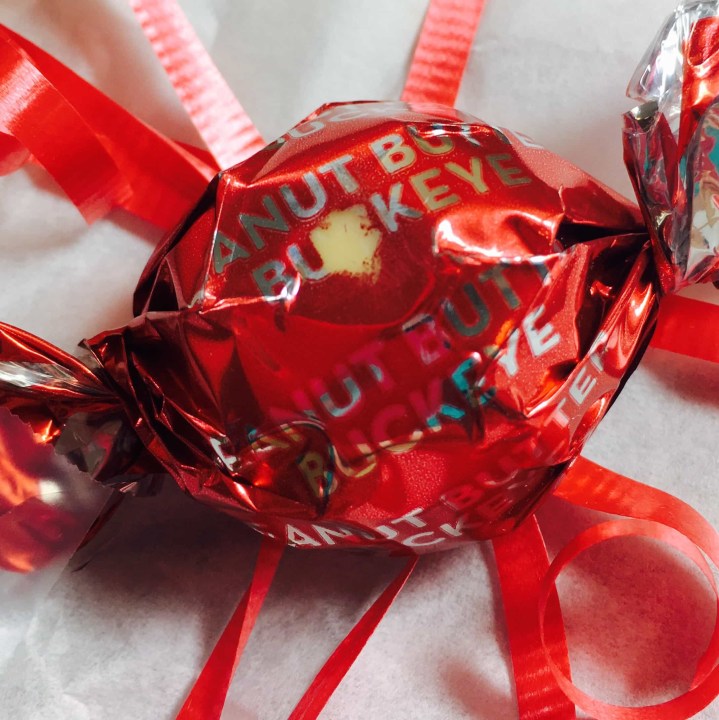 The Buckeye Boutique is located in Ohio and being that they are The Buckeye State they included a delicious buckeye candy on top. Peanut butter and chocolate, yum. I didn't actually eat it but Karina liked it!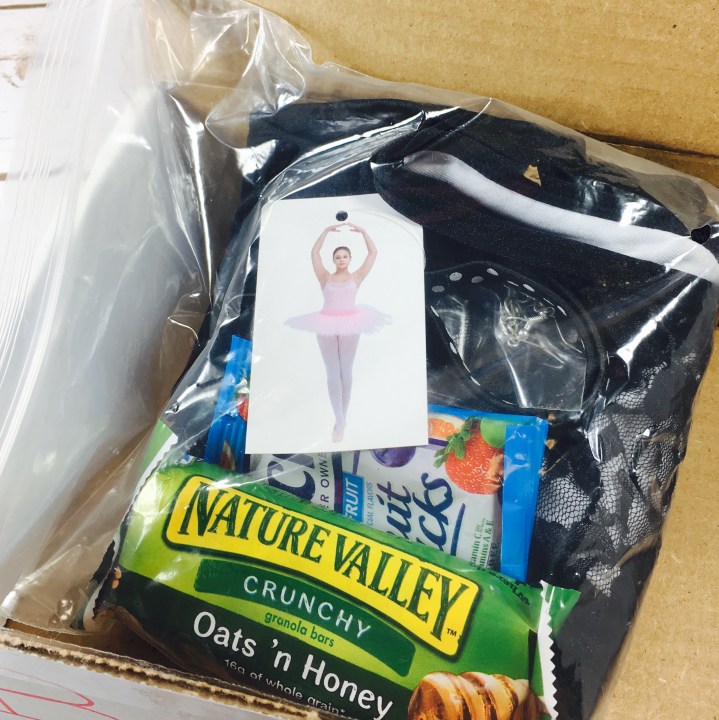 Underneath the tissue paper and ribbon I found a Ziploc bag with all of the items contained within.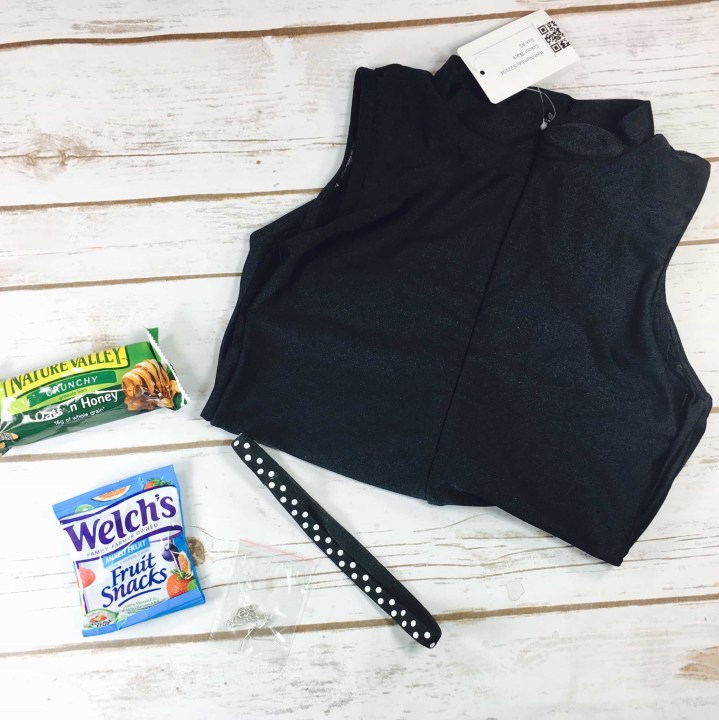 You may be looking at this and think, hmm, it's not very bright. But this is EXACTLY what my daughter wanted! Even though the leotard is black, it was by no means basic. Keep scrolling to see what I mean.
Karina loves her new Black High Neck Leotard! I didn't recognize the brand from the hang tag and couldn't find an inner tag. I'm going to guess that this is made with Lycra and the inside is lined with white fabric for opacity. This is the front of the leotard and it has a zipper.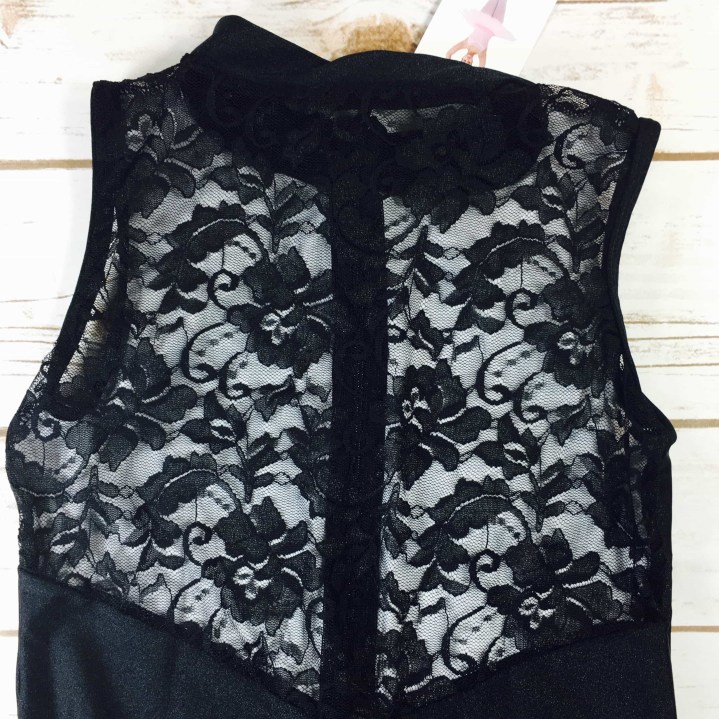 The lace in the back is beautiful. It is one piece of lace and the line you see here in the middle is actually the zipper from the front of the leotard.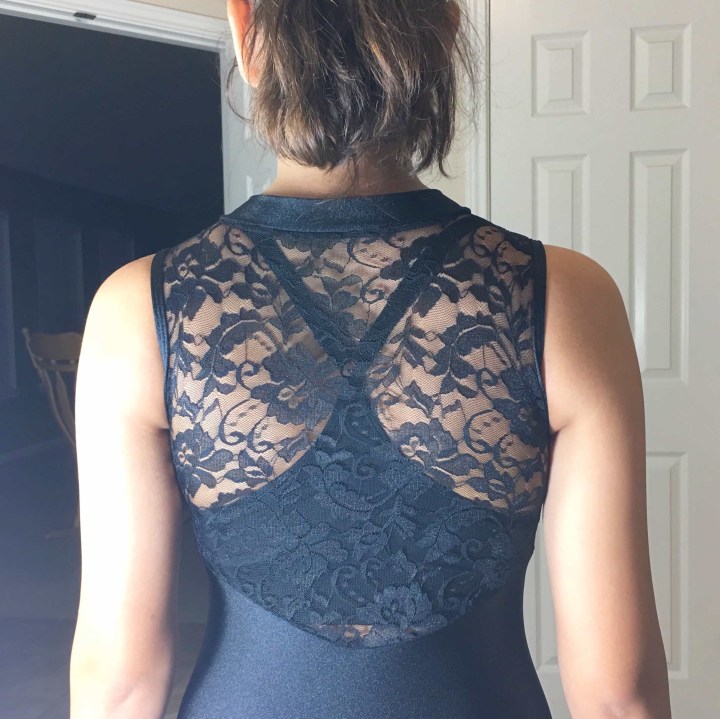 Here is what it looks like on. Karina is wearing a sports bra underneath since she feels more comfortable that way. The leotard fit perfectly. I would say the value is well over $30+ for this leotard, considering that I paid that much for a plain black leotard a couple of years ago.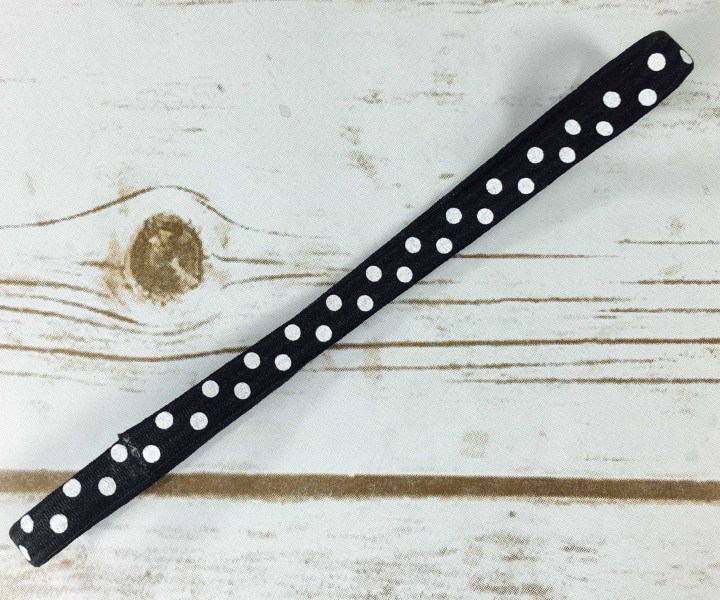 Karina also received an ouchless headband to keep her hair off of her face.
Karina is into music and she received a pair of Treble Clef Earrings (similar here).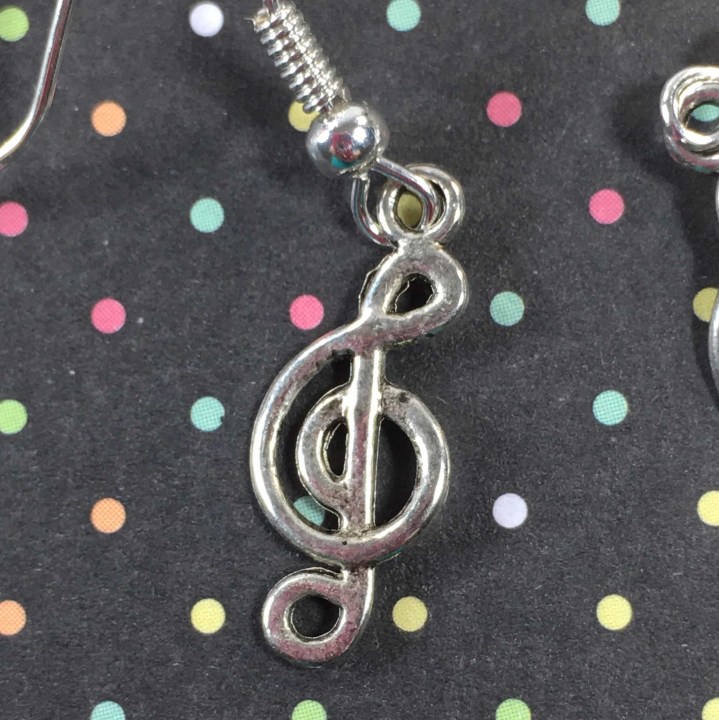 They are daintier than they look in this picture, not heavy at all. Perfect for my former percussionist.
Finally, the box was rounded out with a couple of snacks. Welch's Fruit Snacks and Nature Valley Crunchy Oats 'n Honey Granola Bars will help Karina power through practice.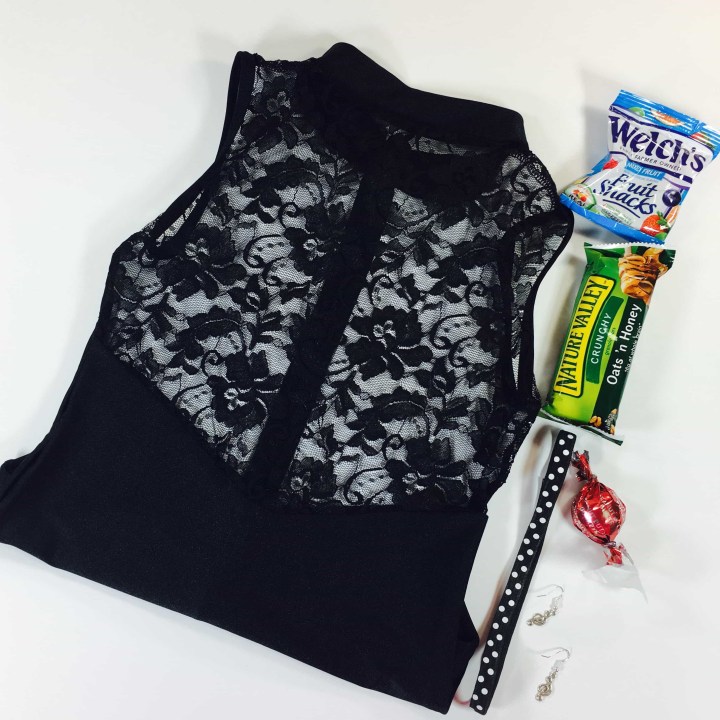 I was impressed with our first Buckeye Boutique Box, but more importantly, Karina really loved the items in her personalized box! Buckeye Boutique did a great job picking out items that were perfect for my daughter's tastes and while Karina's choices were somewhat subdued the leotard was absolutely spot on.
Do you have a child/tween/teen who is into dance or gymnastics or maybe a prince or princess in training? Visit The Buckeye Boutique to get started and let me know what would be included in your child's dream box in the comments!