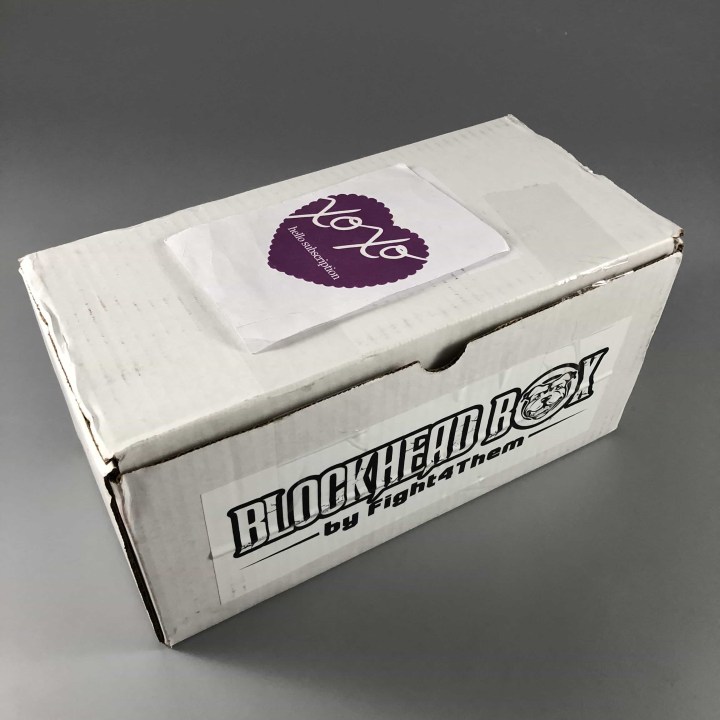 Blockhead Box is a monthly dog subscription box for bully breeds, heavy chewers and blockhead dogs curated by Fight4Them. Fight4Them is an organization of mixed martial artists, wrestlers, and boxers bringing awareness and combating illegal dog fighting and dog abuse. Expect to receive high-quality dog treats, durable toys, and human apparel. Start off by selecting your shirt size (small to 2XL). Next, select your dog size. Lastly, select your subscription billing option. A portion of the proceeds is used to fund human education, dogs in need, and law enforcement with their subscriptions.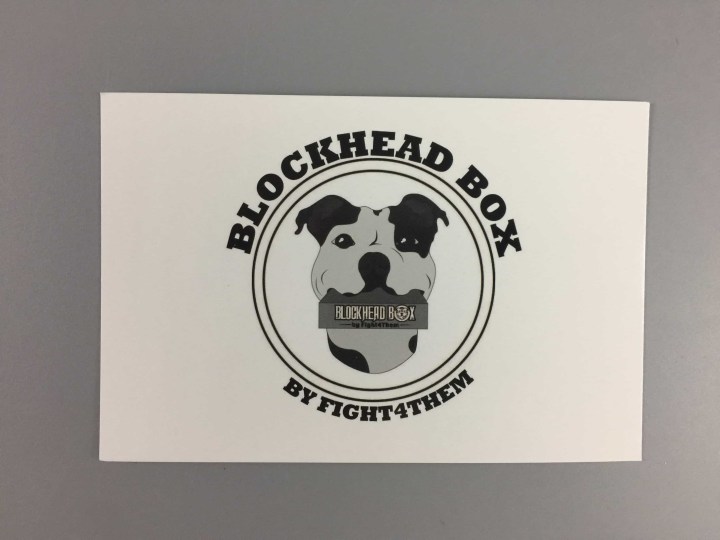 DEAL:
 Get 10% off your first order! Use coupon code 
HELLOSUB10
.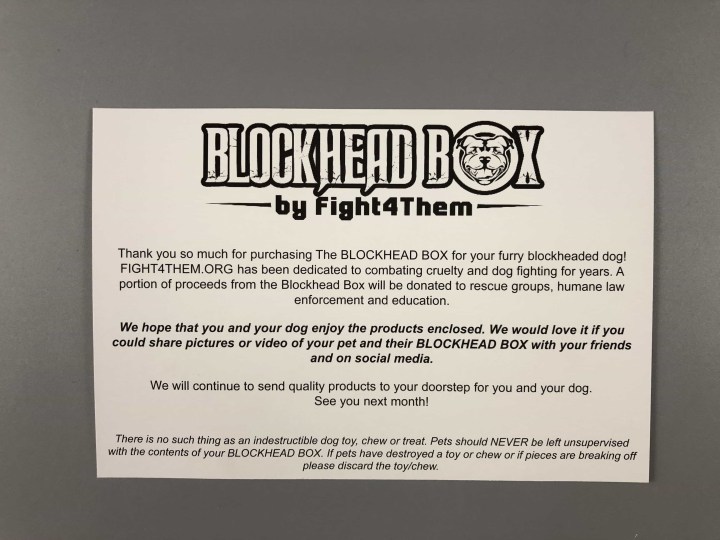 A note was included thanking the subscriber for the purchase and a reminder that no toy is indestructible. There is no information card included.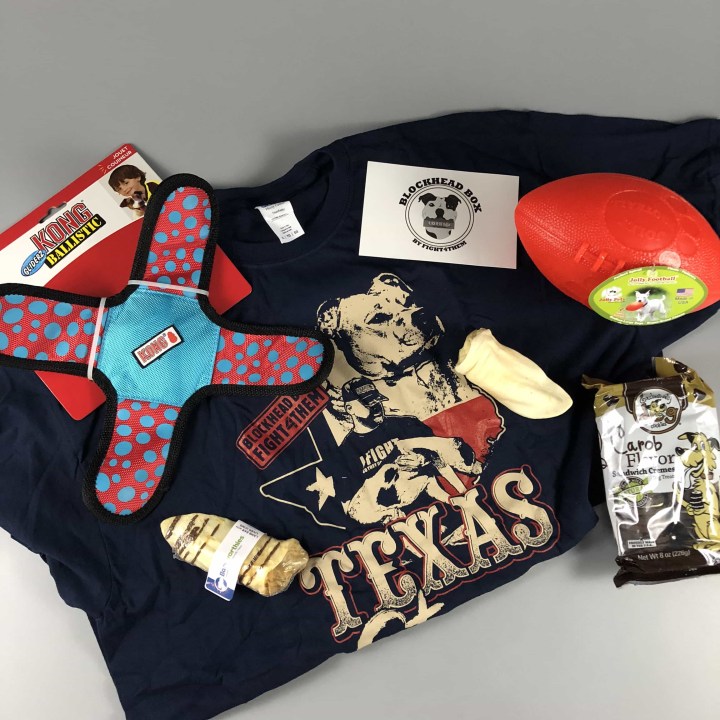 Here are the items in this month's Blockhead Box for large dogs. Let the chewing begin!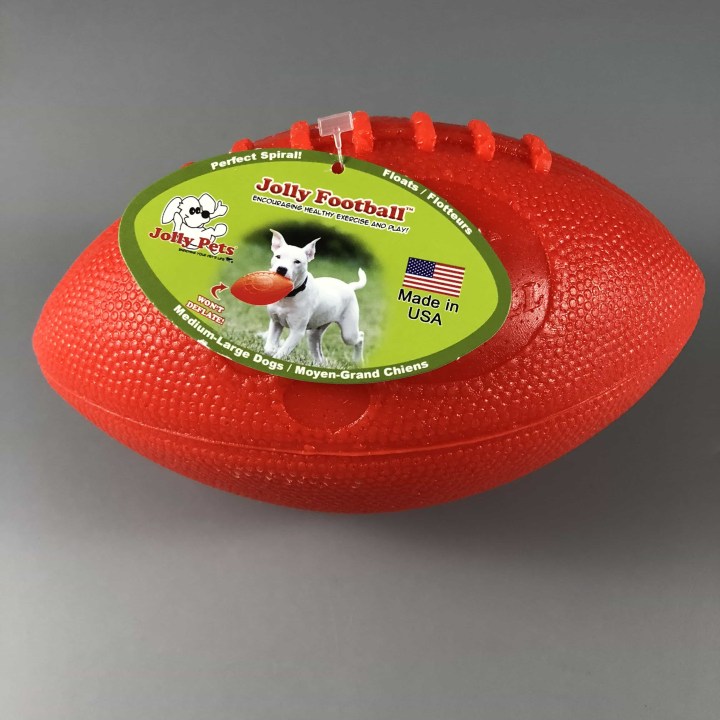 Jolly Football – $11.90 – The football has great texture and should be a ton of fun for Payson.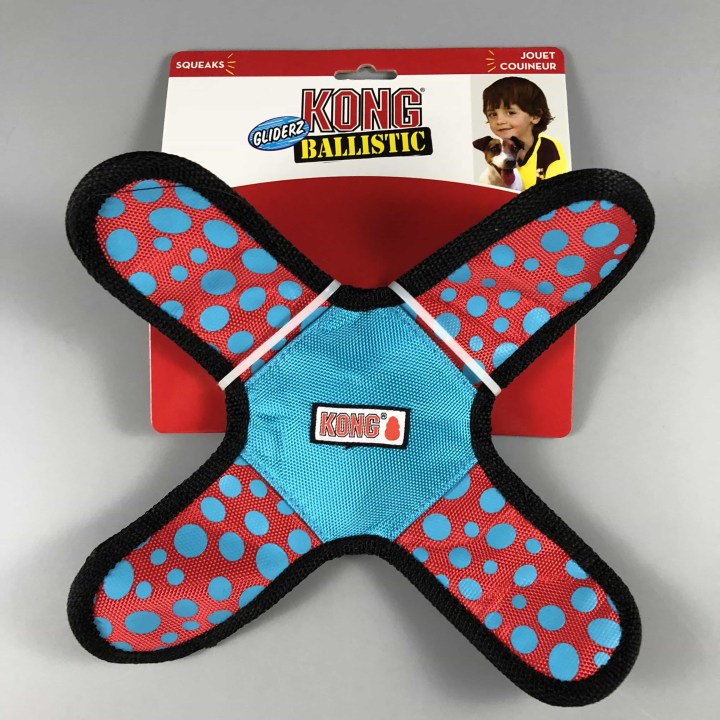 Kong Gliderz Ballistic – $11.99 – This is a rough and tough toy that can be thrown around the yard and be chewed on for quite some time.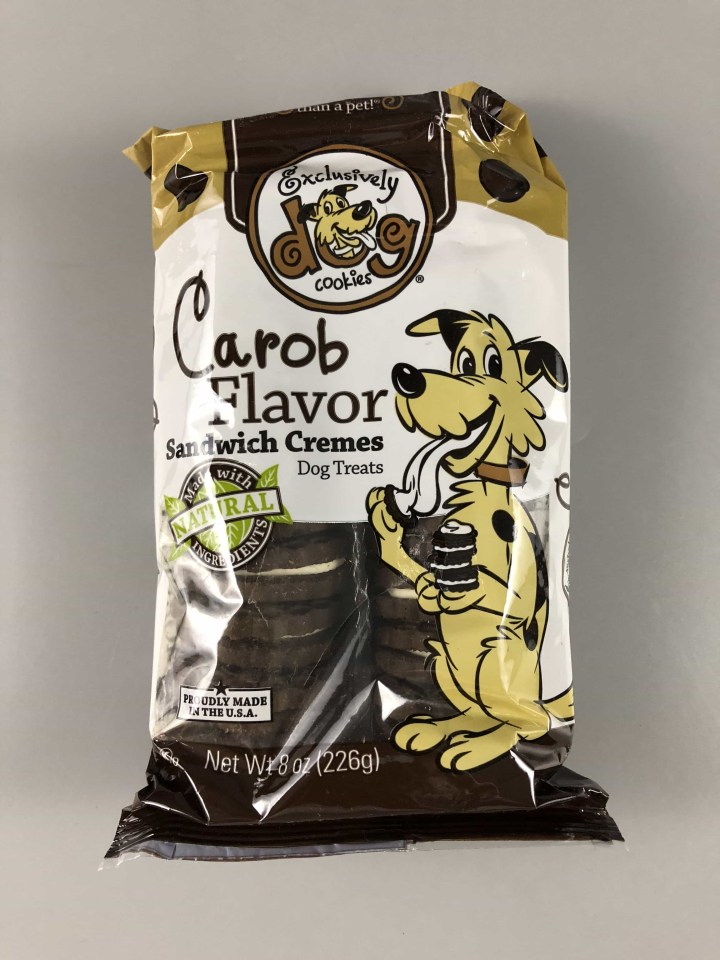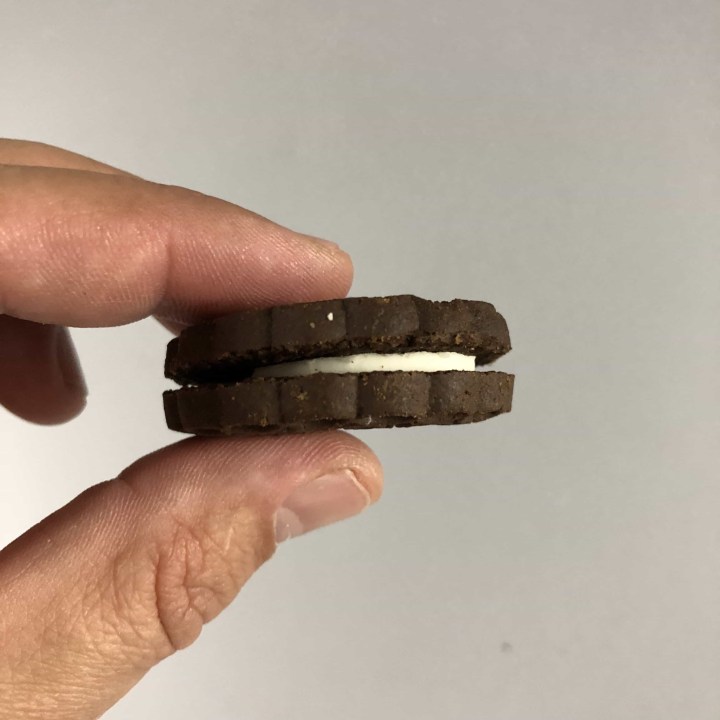 Esclusively Dog Carob Flavor – The dog treats are reminiscent of Oreo cookies.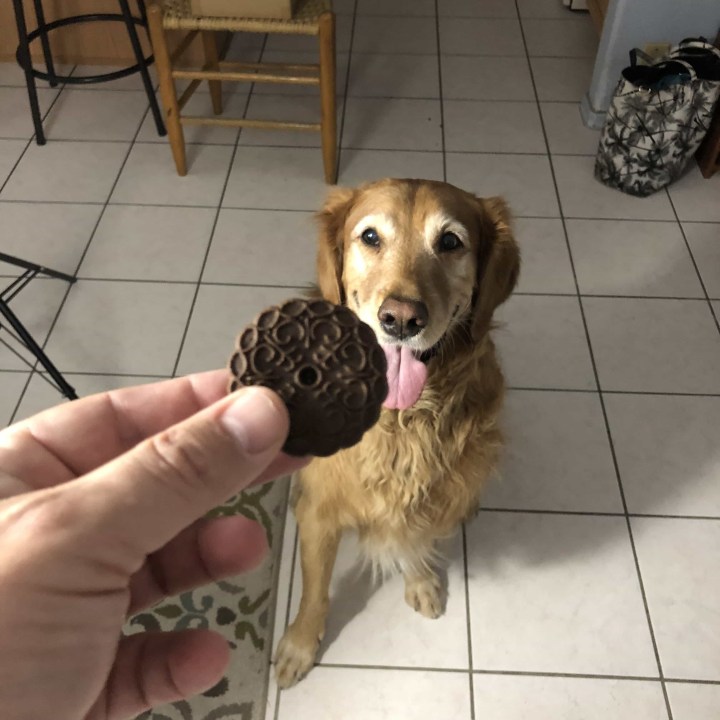 Payson is glad to be the one to try them out.
Barkworthies Lamb Ear – $6.58. This lamb ear has a liver icing and it made for a fantastic chew for Payson.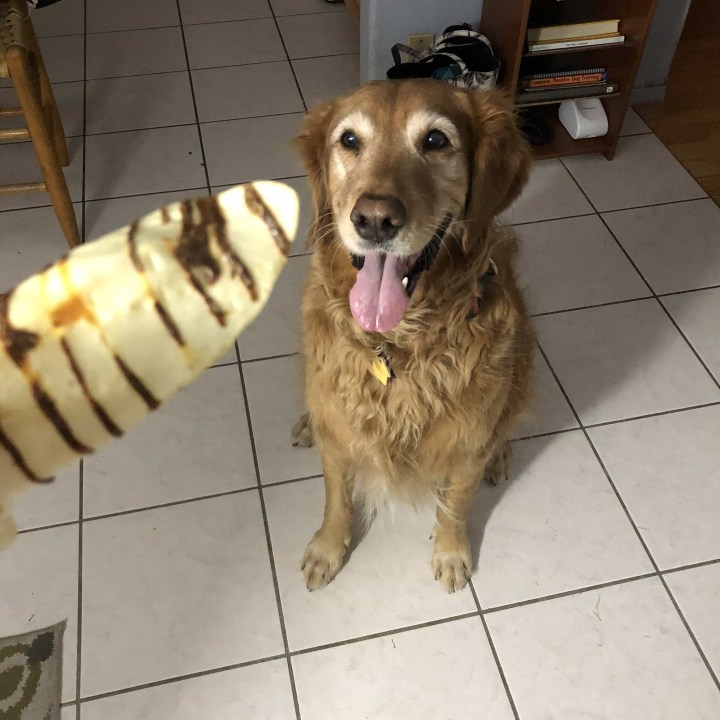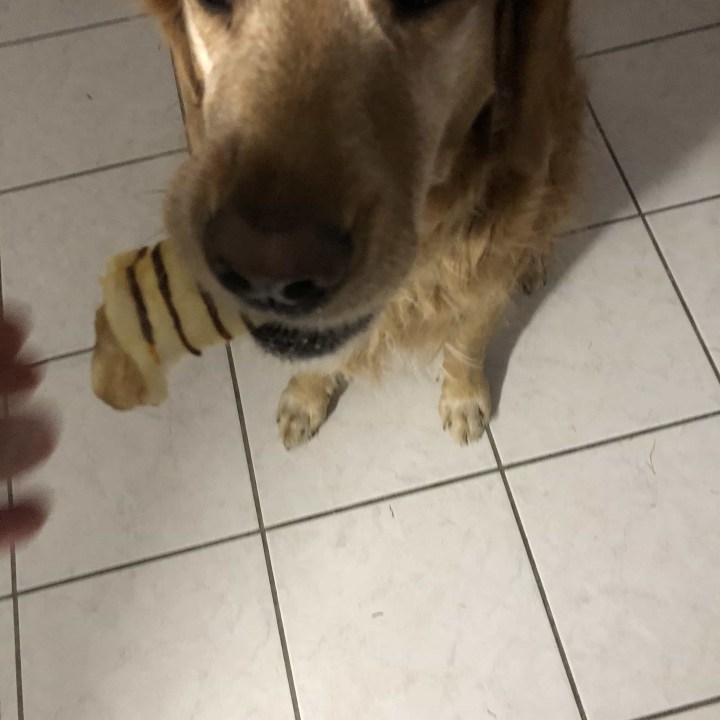 Payson loved it!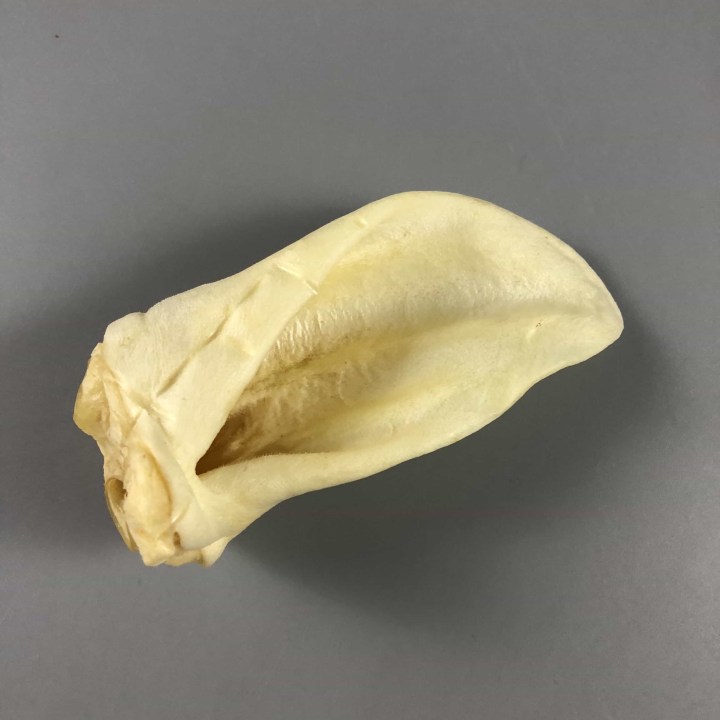 Lamb Ear. No liver icing but it was met with the same eagerness.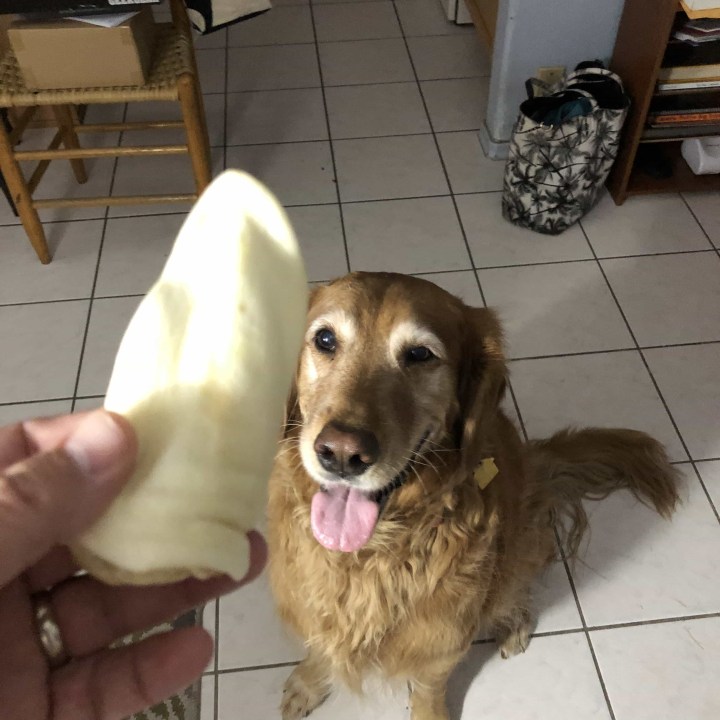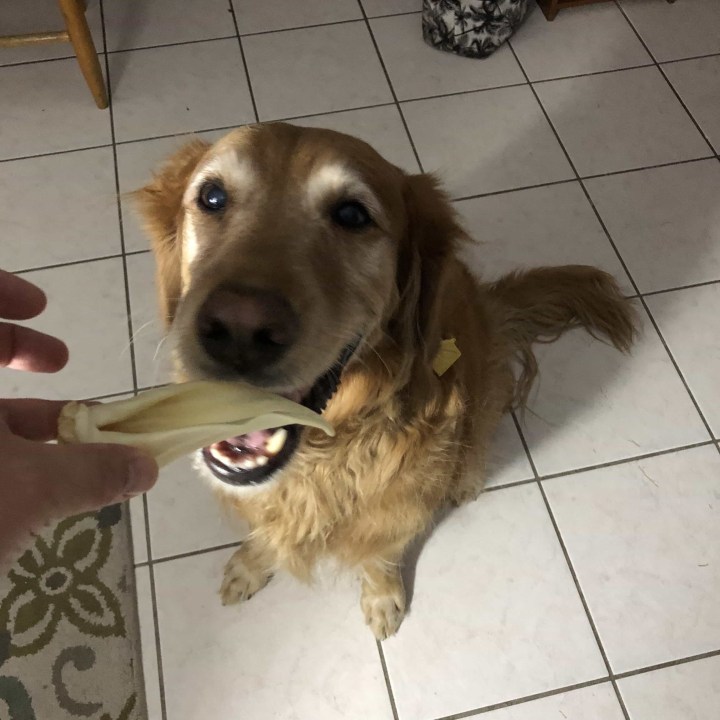 Payson accepted his treat and made an immediate exit out of the doggy door. Well, he tried. He was holding the bone like a cigar and had difficulty getting through. I ended up opening the back door for him. We didn't see him for quite a while but when he came back inside he looked quite happy… and still carrying his bone.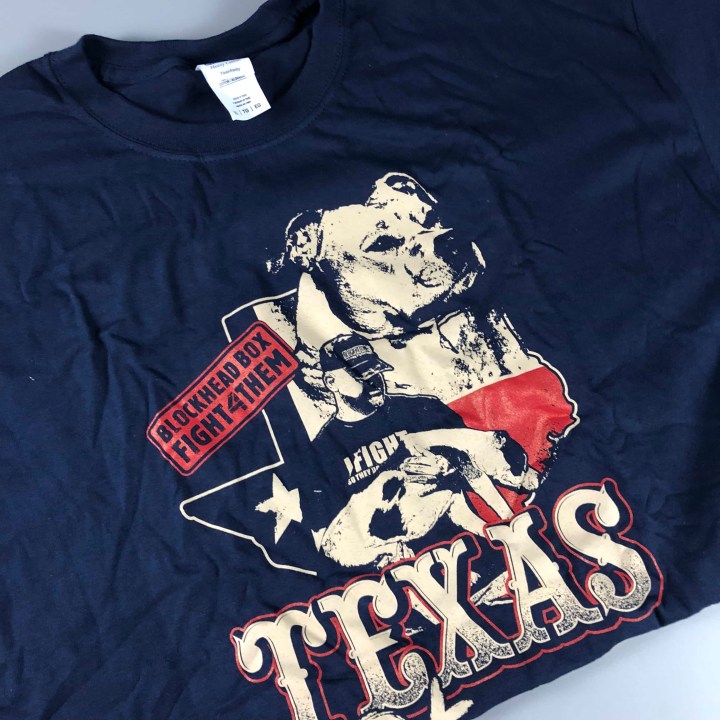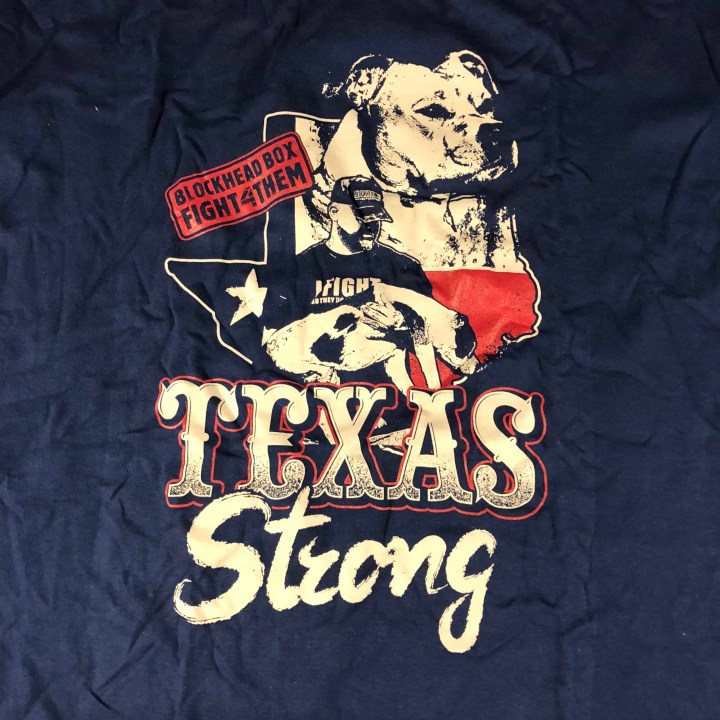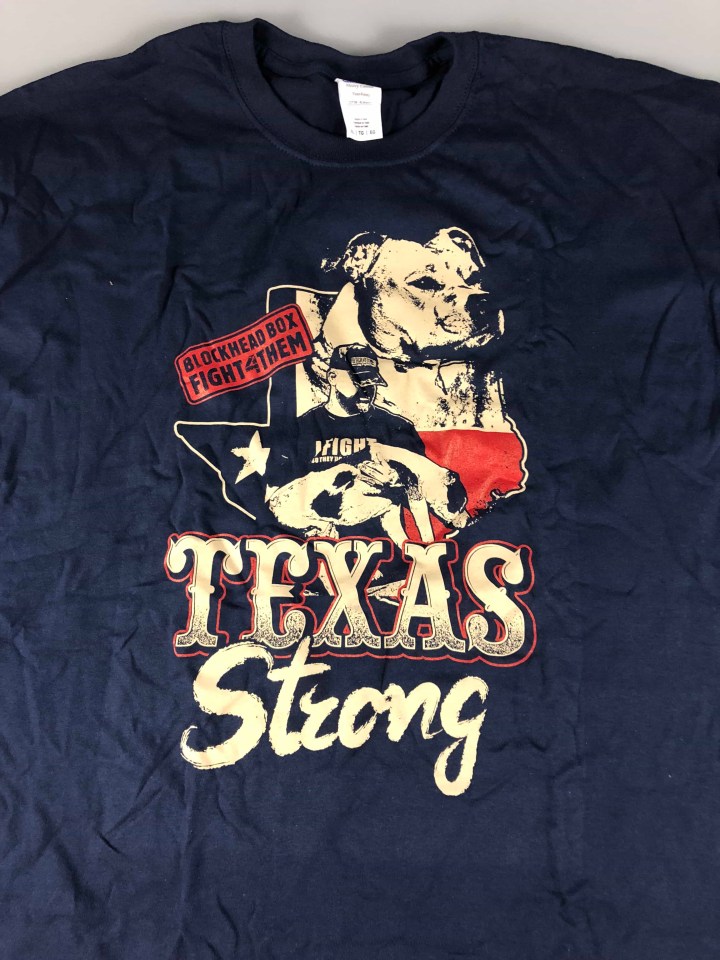 Blockhead Box T-Shirt. Blockhead Box is a champion against animal cruelty and for that, I applaud them. The t-shirt looks good and it's for an even better cause.
Payson really enjoyed his treats this month. Blockhead Box is an excellent box for aggressive and heavy chewers as well as dogs that like their treats!
What do you think of the August Blockhead Box?