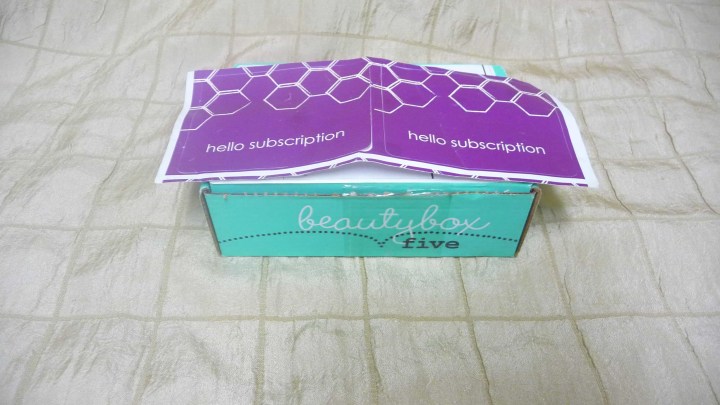 Beauty Box 5 is a monthly beauty box with 4-5 deluxe beauty samples (sometimes full-size) in every box. You'll get makeup, nail polish and accessories, haircare, skincare, and more.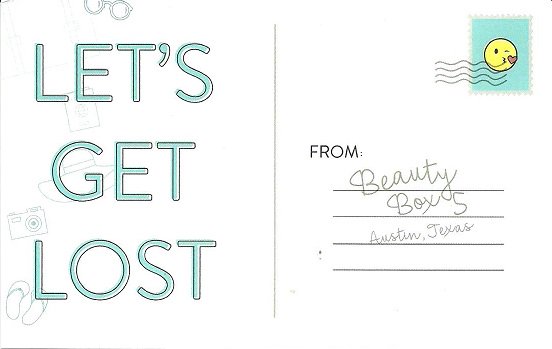 This month's theme is "Globetrotter." Let's take a trip.
The information card gives the details on each product, the retail value, and whether or not the item is full-size. 3 items in this box were full-size items. Plus there was a bonus item!!!
My first item is the Luseta Beauty Argan Oil Hair Masque ($14.50 Amazon on sale at this time.).  This is my new favorite hair product. It is a mask for your hair to help restore your hair, promote growth, and protect from future heat damage.  It is sold in an 8.5 oz size jar, my sample was only 2.5 oz. my sample was worth about $3. I tried this stuff the first night as the heat from the Florida sun is causing damage. After washing with shampoo and letting the masque sit for 5 minutes, I gave it a good rinse. My hair was smoother, softer, and had a nice fragrance to it. This is going on my list of beauty items to order.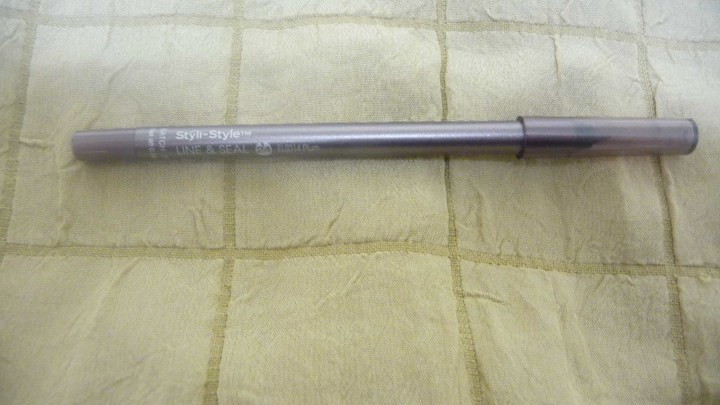 My next item can be used to add a little drama to your summer and your eyes. It is Styli-Style Line & Seal Eyeliner ($9.99 Amazon). This eyeliner is long-lasting and has a gel-like formula. It works for most sensitive eyes. I love the color I got…PLUM! It is dark purple with a bit of a metallic .(see below).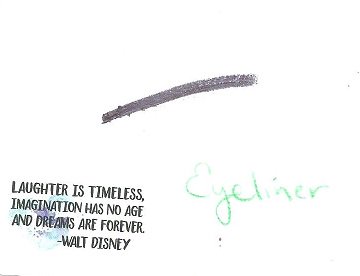 Let me apologize for the photo. I had to go with a stock photo as this little item was a bit difficult to photograph. It is Manna Kadar Cosmetics GLO Illuminator ($24 Amazon). This illuminator will give you a post-vacay glow that we are wanting. It is sold in a .67 fl oz squeeze tube. I received a small sample of .27 fl oz. I tried out the illuminator recently and it gave me a bit of shimmer. I don't know if you can say it gave me a glow, like you can see me in the dark (LOL) but the shimmer effect was nice. You can add the glo illuminator to your foundation or just add to your cheeks, brow, collar bone, and nose.
My next item is another favorite of my red-headed friend. It is  Seraphine Botanicals Quince+Crimson Crayon ($24 website). It has a nice deep red color to it. This crayon can be used on both the cheeks and lips. Just simply glide on the apples of your then blend or put on lips and smudge in for a matte finish. Now fair warning… It WILL STAIN! Seraphine Botanicals uses organic/vegan products. Here is swatch of the color.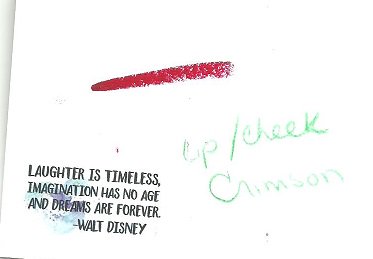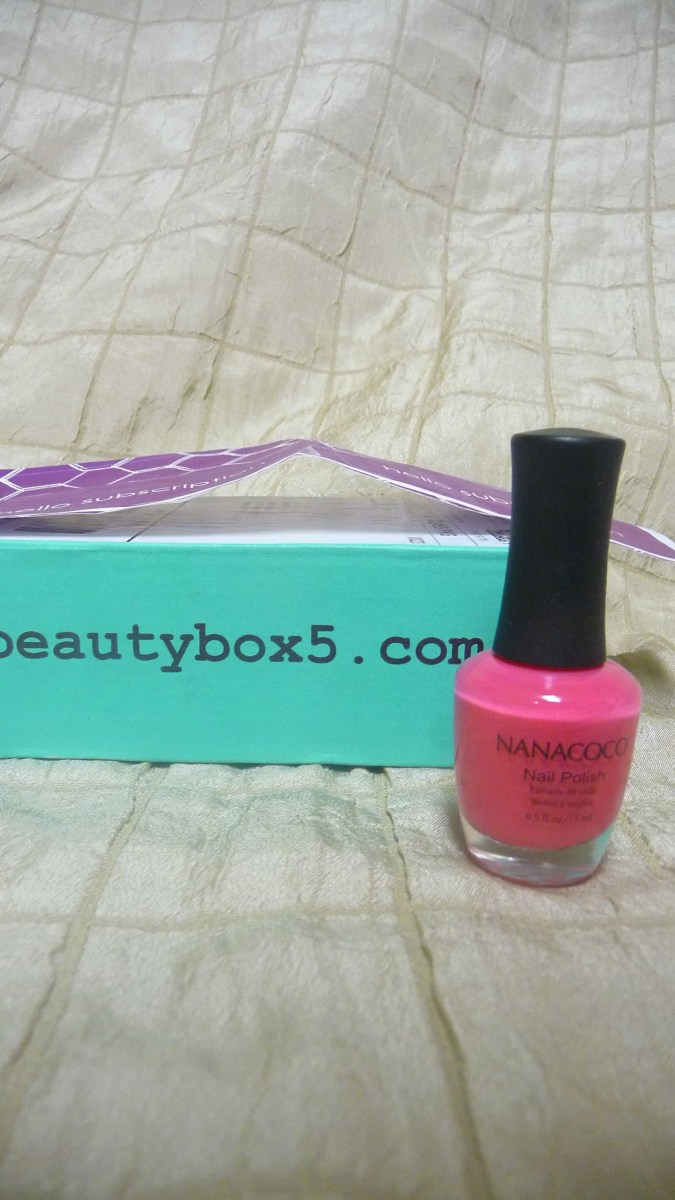 Last is a new nail color for my collection. Nanacoco Nail polish in Brazilian Berry from the RIO II collection ($6.99 Amazon). I love the colors that Nanacoco puts out. This is a bright almost neon pink in color (see below). It is a chip free formula ladies!! Give them a try. They have several different collections to choose from.
  BONUS ITEM: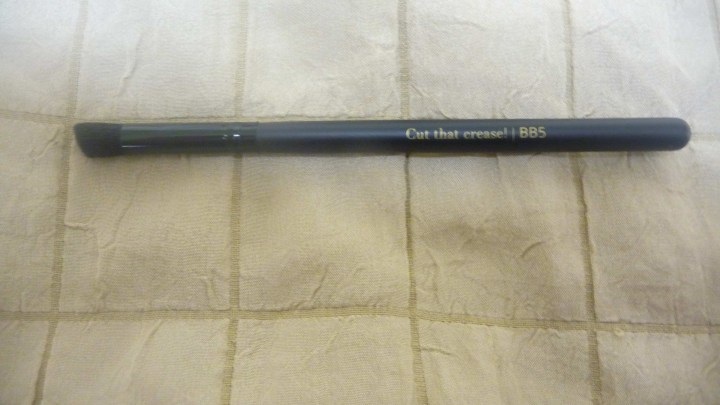 I received a new eye shadow crease brush as a bonus item. Don't you just love surprises?! This box had a value of about $42 with a great variety of items, all extremely usable! What do you think of Beauty Box 5? Visit Beauty Box 5 to subscribe or find out more!