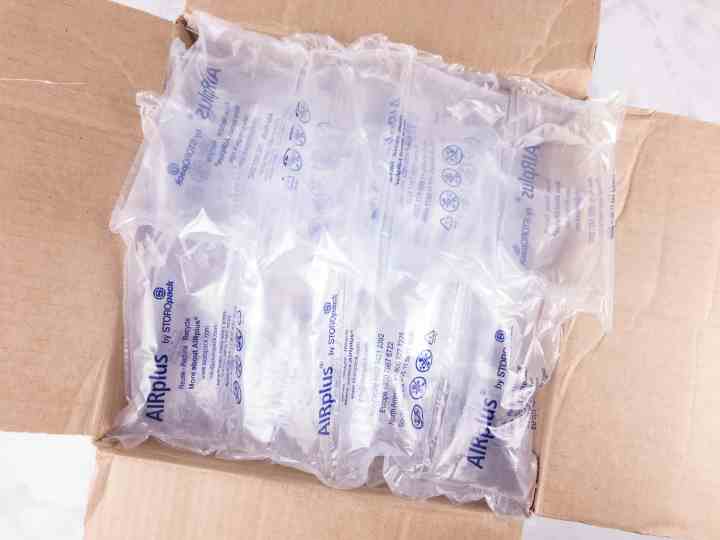 Bando Goody Goodie Mystery Box is a mystery assortment apparel, accessories, drinkware, stickers, and more, for $50 per box! This was a one-time box from Bando, and was available only last weekend and is no longer available.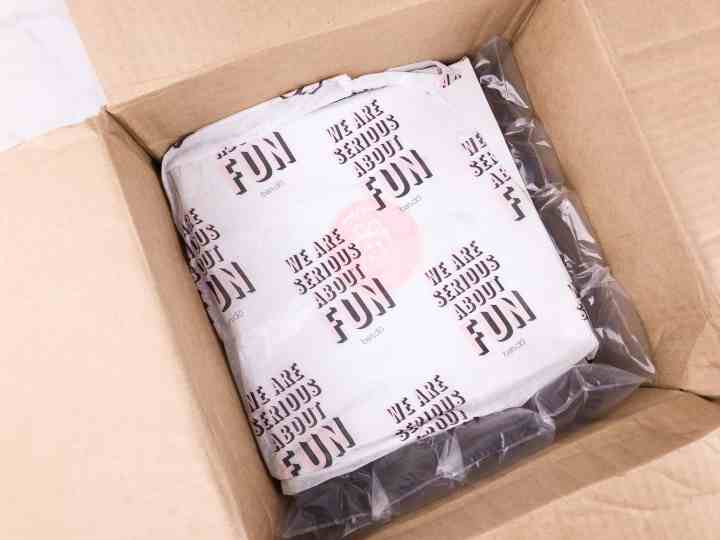 Bando promised a retail value of $125+ as well as "strong feelings of excitement and anticipation at no extra charge."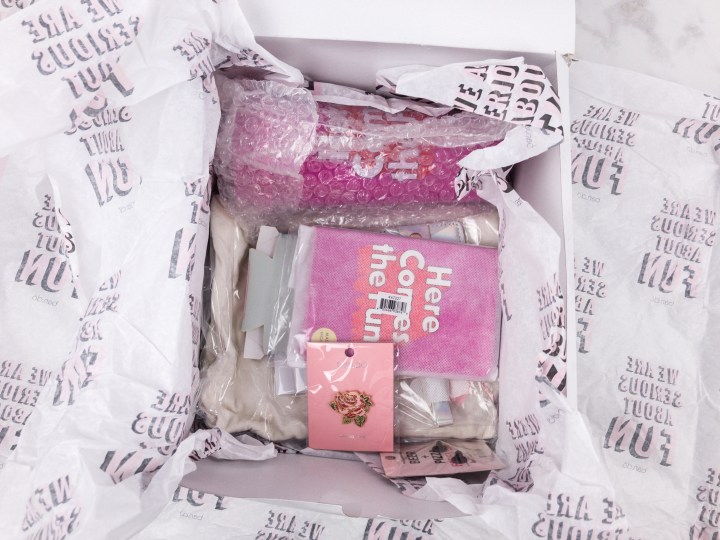 The items came in their own separate packaging.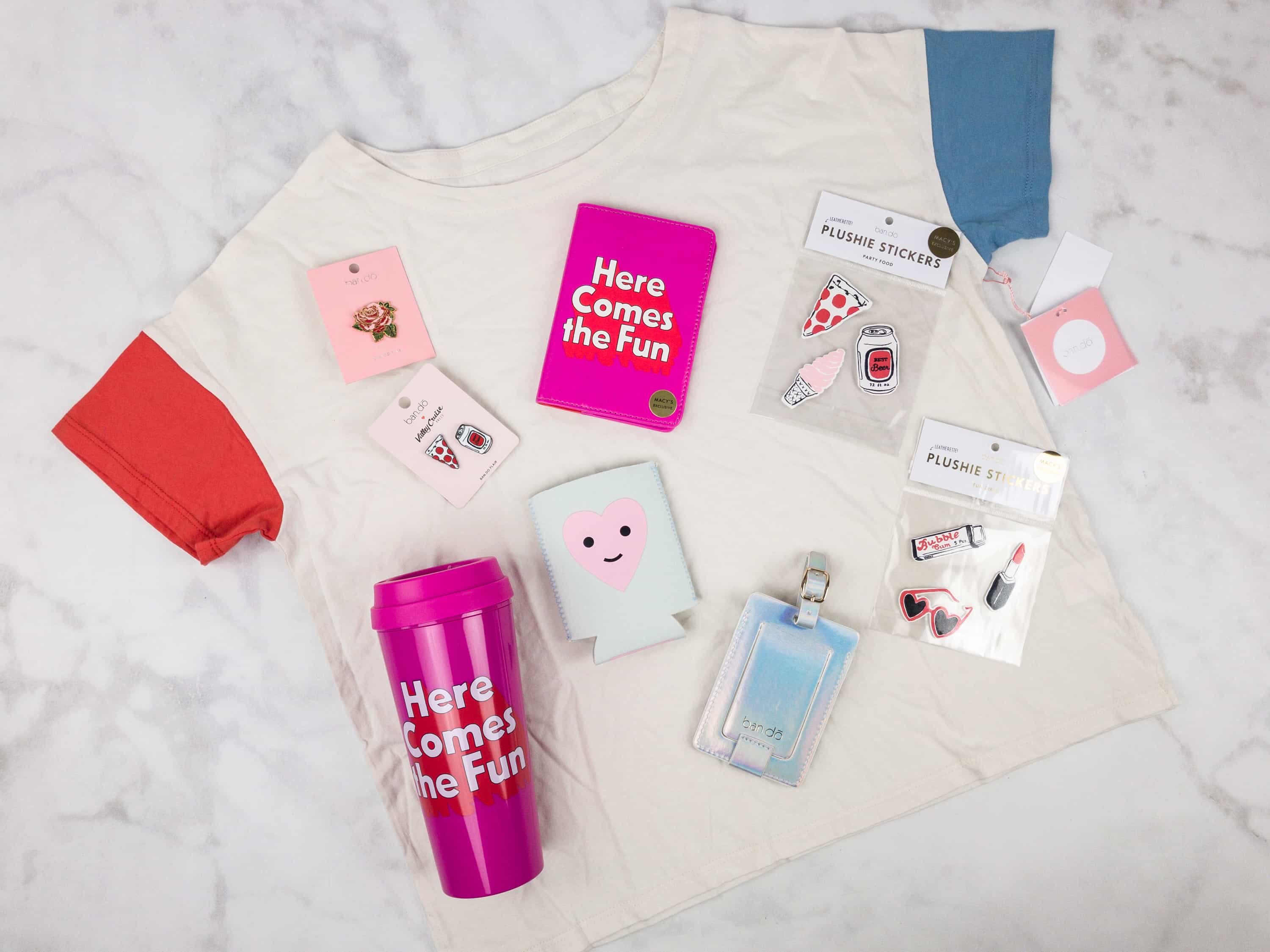 Everything in the box!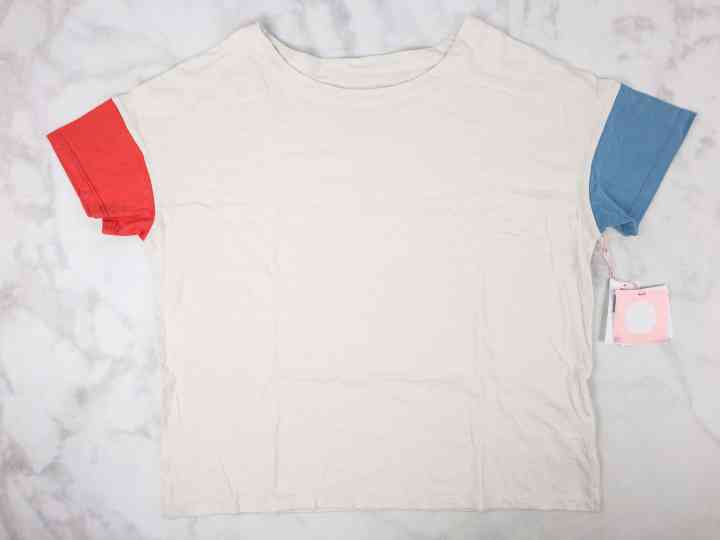 Red and Blue Sleeves T-Shirt/Sailor Tee: This shirt is… not my style! It has a tag of $48, listed on the site for $38 (as the regular non sale price), and was recently available in the flash sale for $18. It's very wide and a bit short.
Too Cold To Hold Drink Sleeve ($5) A cute aqua drink sleeve with a smiling heart.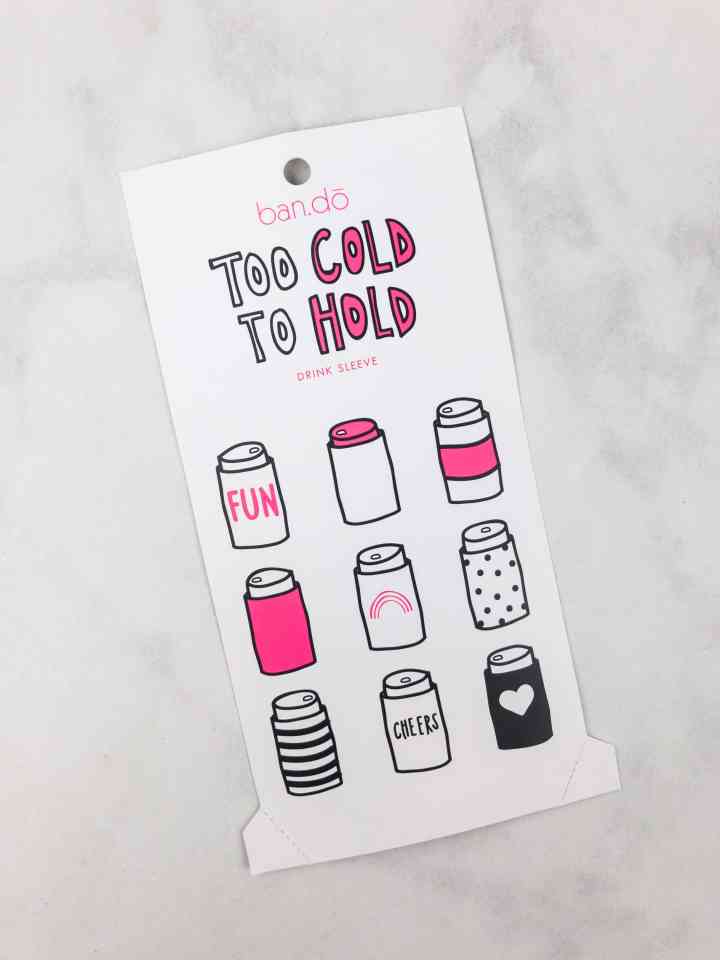 My husband wondered why they covered up the cute part of the label!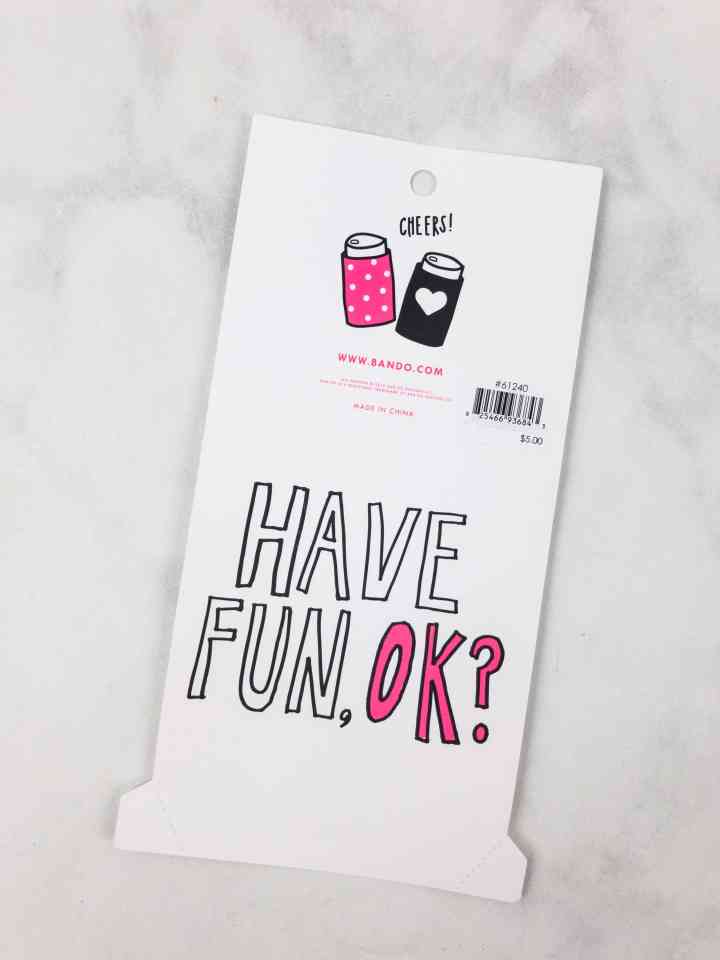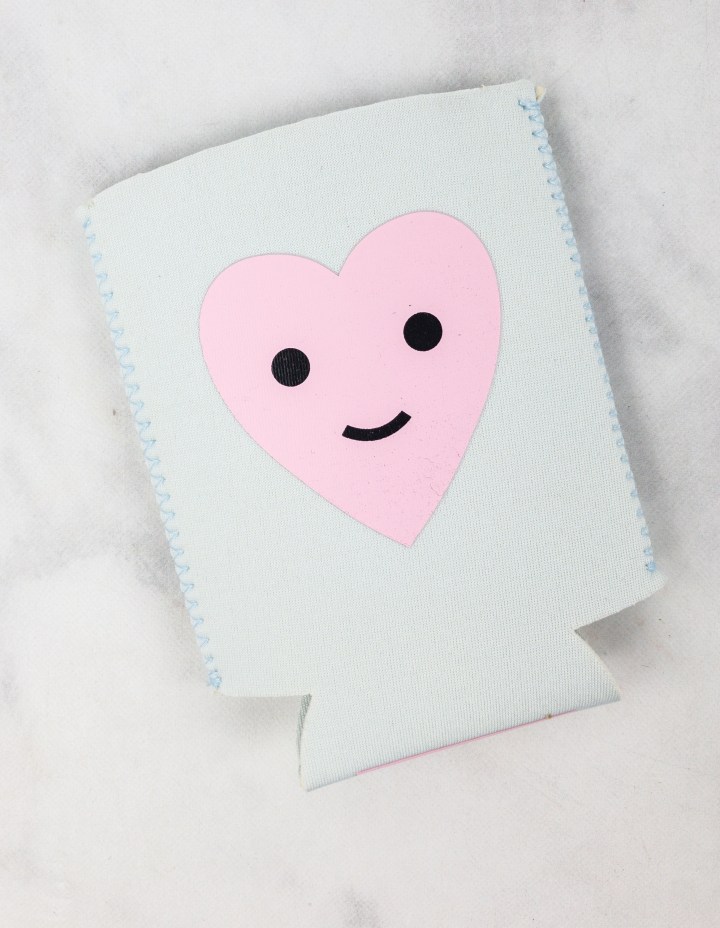 Bottoms Up!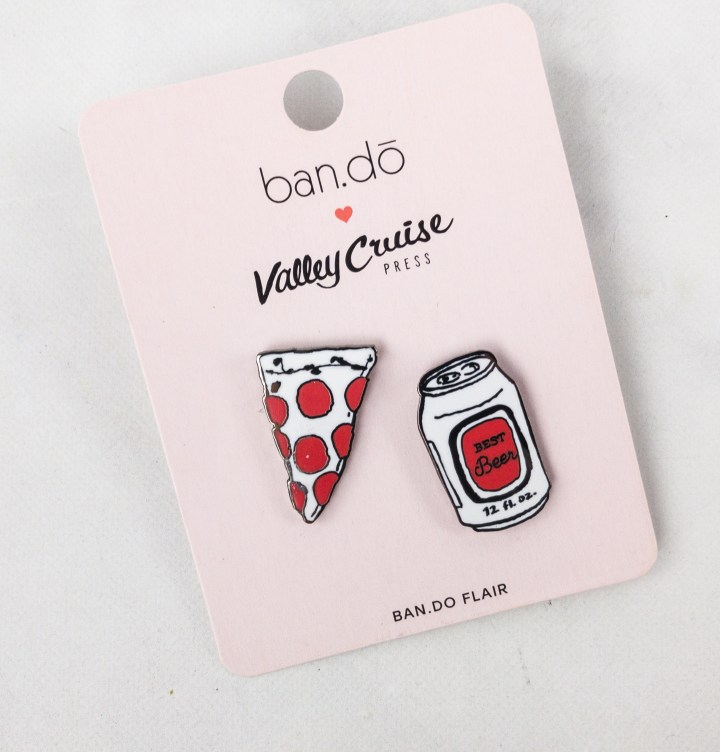 Beer + Pizza Forever Pins ($16)
These are my favorite. Why wouldn't you want pizza & beer flair?
They were done in collaboration with Leah Reena Goren.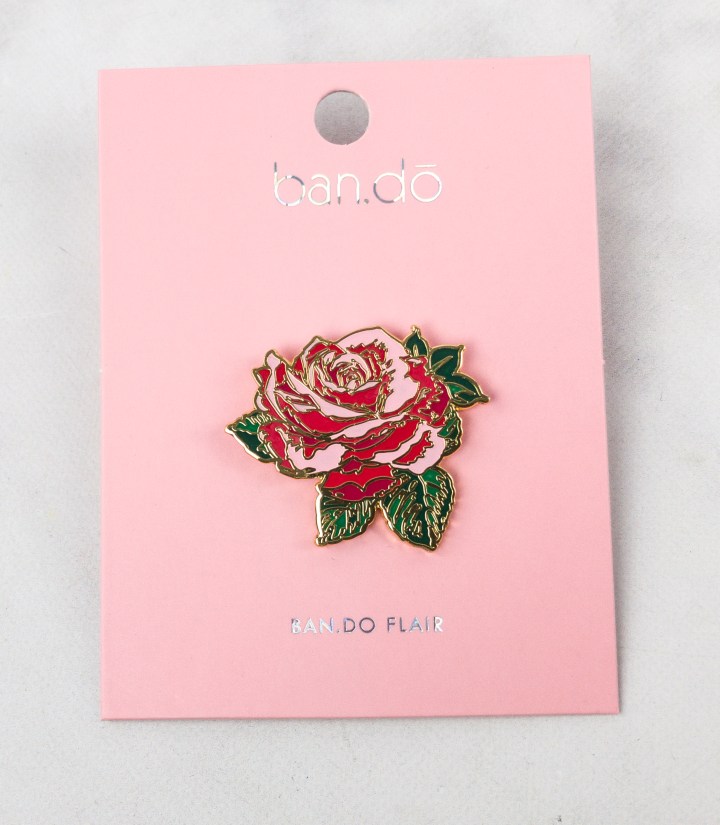 Rose Pin ($10)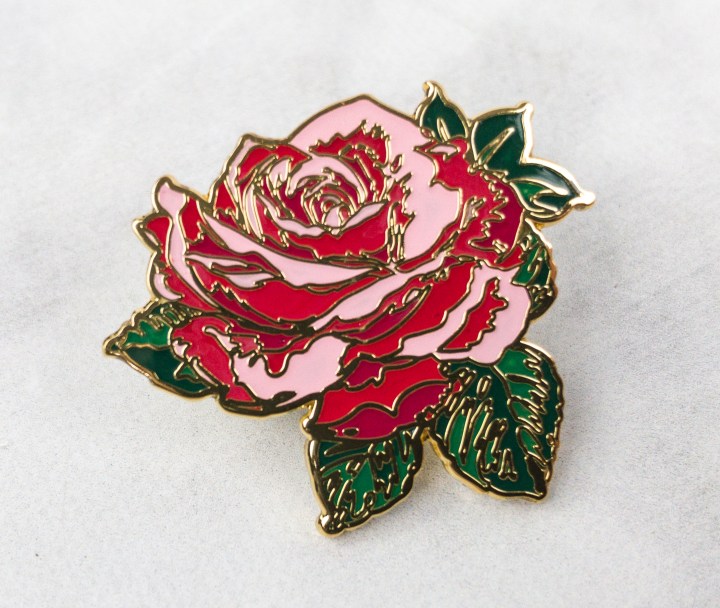 I'm not crazy about the pink and red rose, but I guess it's good background flair.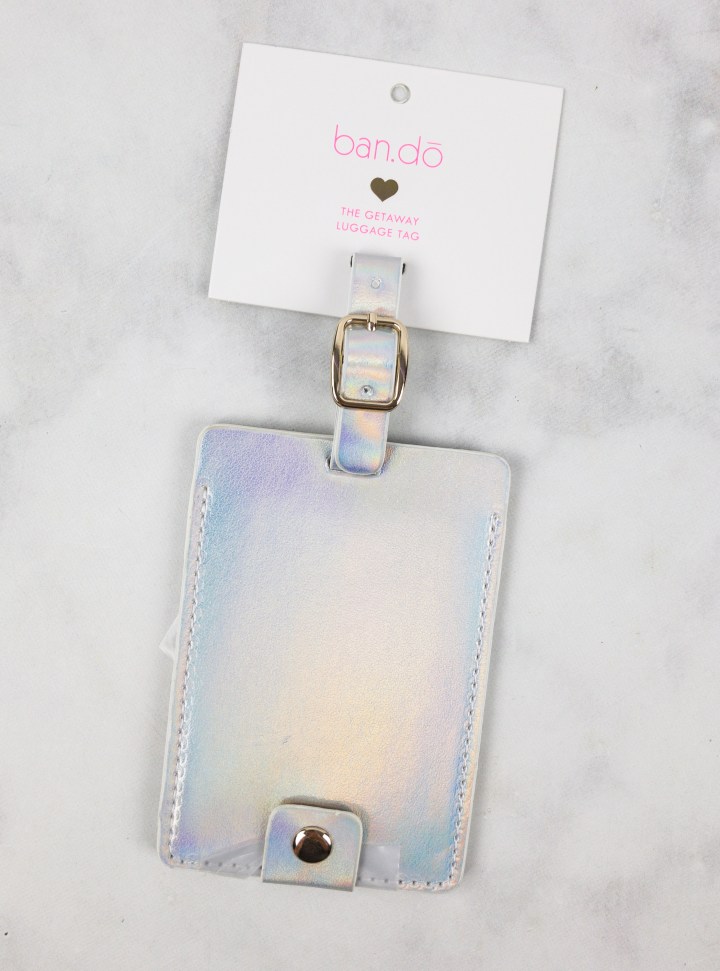 The Getaway Luggage Tag ($10 on tag $8 on flash sale)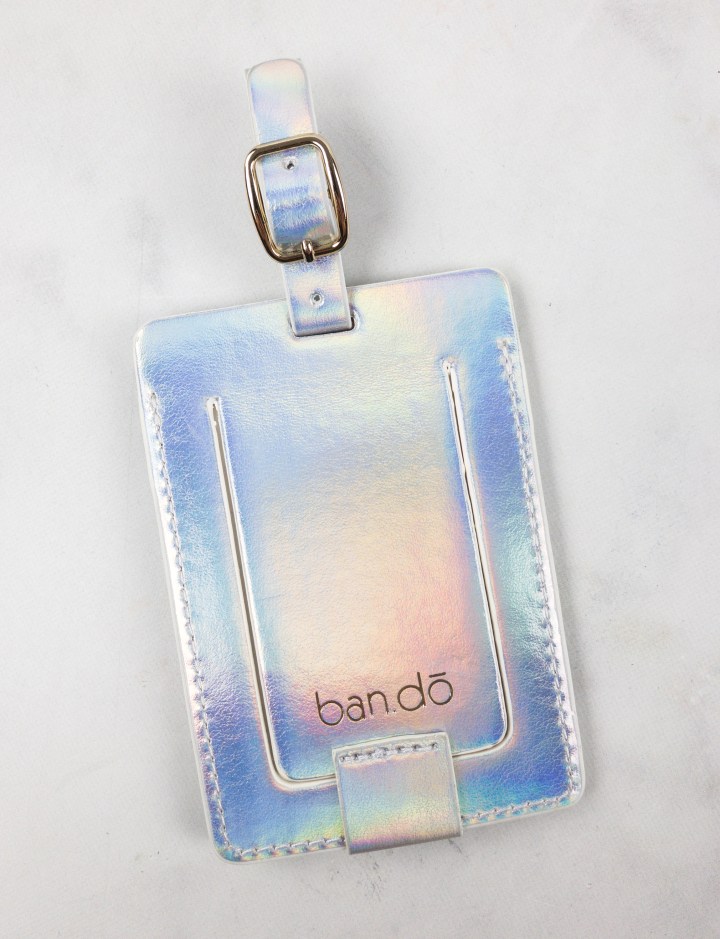 Holooooo!
I love holo everything. This is perfect.
I especially love the neon pink printing on the luggage info card.
Here Comes The Fun Thermal Mug – Macy's Exclusive. Was $14, now $11.
I love that this mug is actually insulated!
Here Comes The Fun Passport Holder ($24)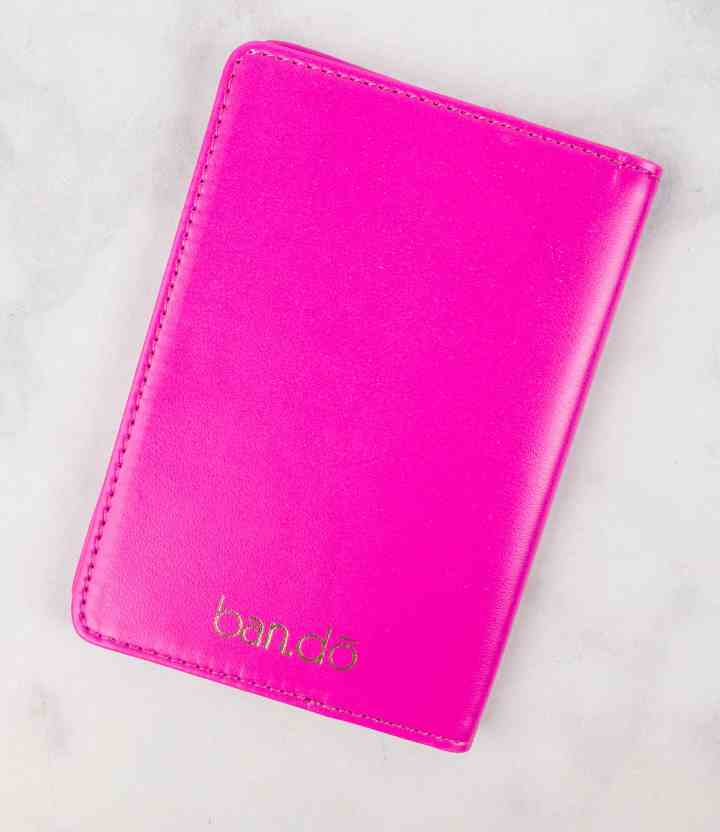 You will NOT misplace this in your bag. Unless, of course, all your items are hot hot pink.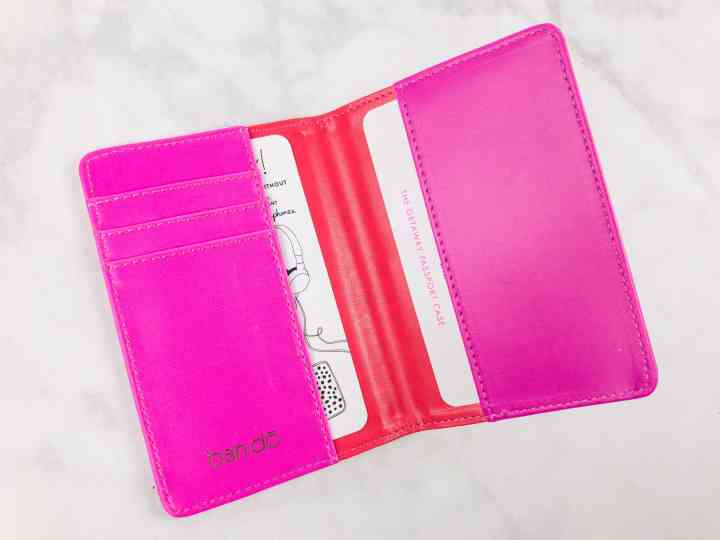 A few inserts reminding you to have the time of your life. And buy more things.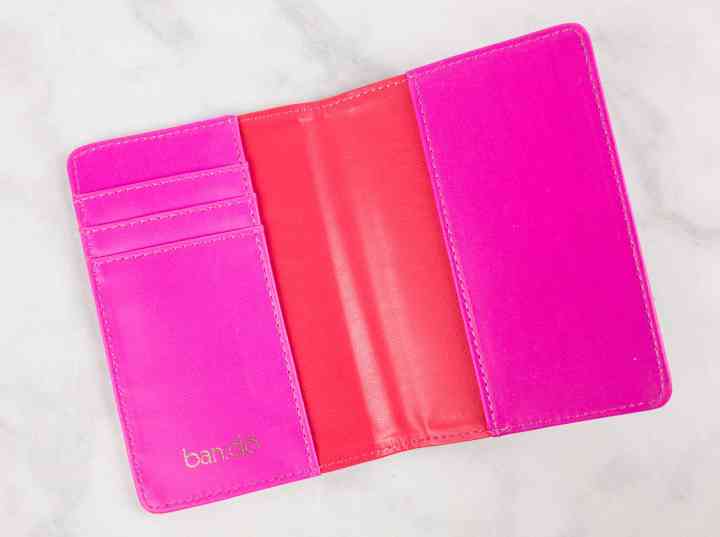 Even if you don't use a passport case as such, it's a great wallet – especially if you tend to pocket large irregular things.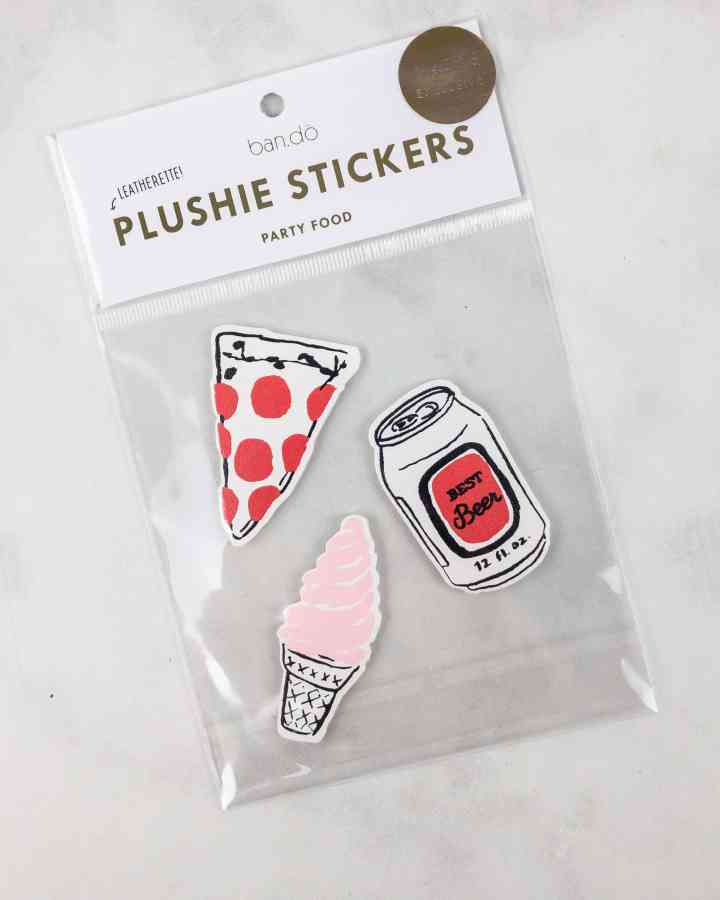 Leatherette Party Food Plushie Stickers ($10 on sale for $8)
Who doesn't want large, food stickers? I do, especially if pizza.
Leatherette Fun Girls Plushie Stickers ($10, now $8)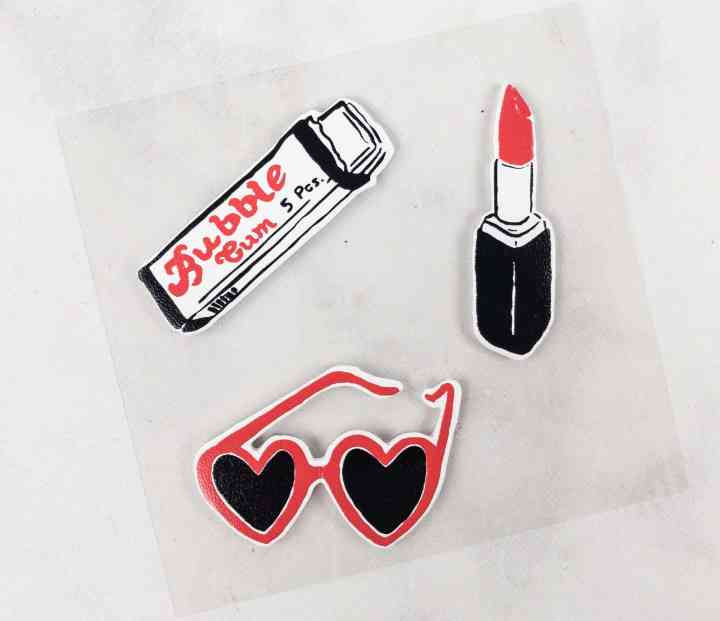 I'm not as wild about these. They are Not Pizza.
So the total value of my box came to $147 using the tag prices. However, as far as I know you could have scored way better by shopping the flash sale that this box was available during and picking up exactly what you want. I wasn't exactly wowed. The shirt was the bulk of the value (a full 1/3!) and in my opinion was legit fug.  There were more pins and stickers than I expected, and as they do seem like filler items, the box was a little sad. That being said, I loved getting an insulated cup, and a pizza and beer pin set! I suspect that most of the mystery boxes were kitted up from very specific lines of merchandise and most of them will be pretty similar to what I received here. If you ordered, let us know what you got!