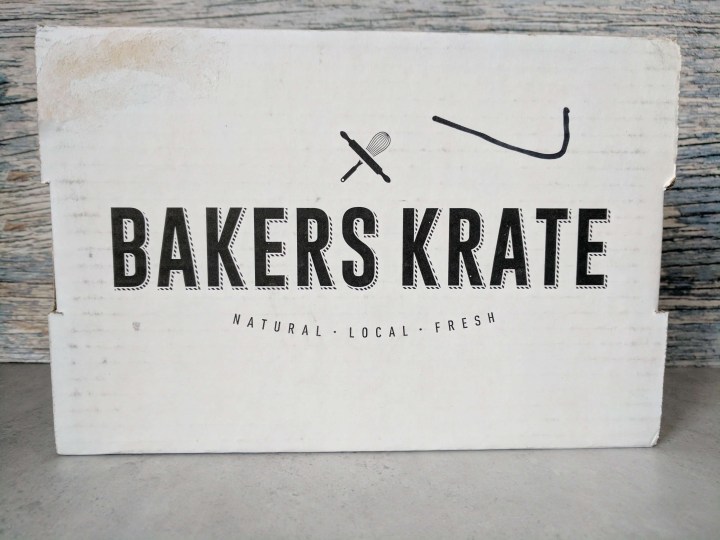 Baker's Krate is a Canadian subscription that sends you a box of delicious desserts once a month. The bakeries featured are all Canadian! This box features goodies mostly from Ontario. This box is $19.99 CAD and shipping is $9.99 across Canada (except to the Territories).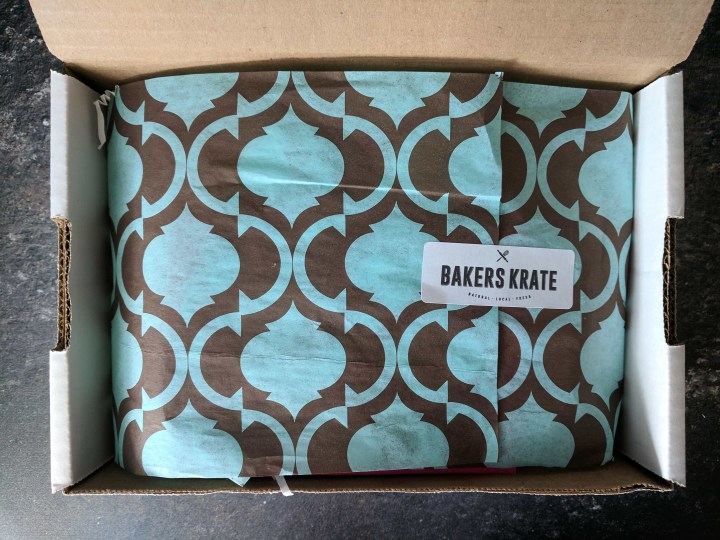 DEAL: Save 10% on your first month with coupon code SWEET.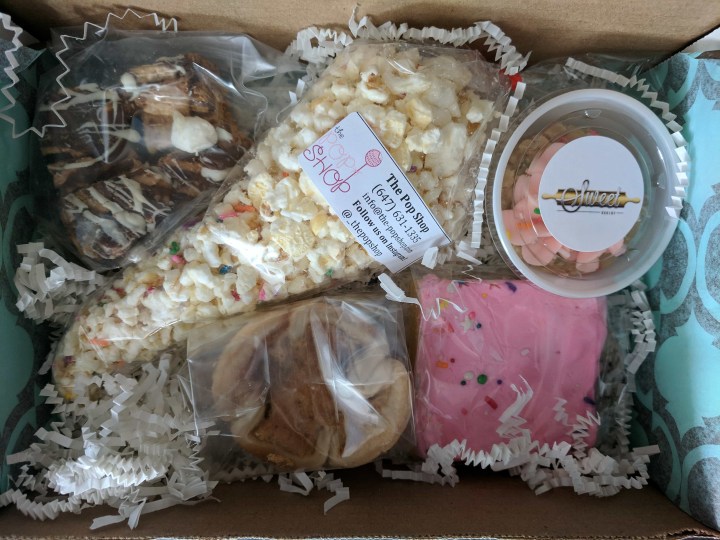 Everything in the box!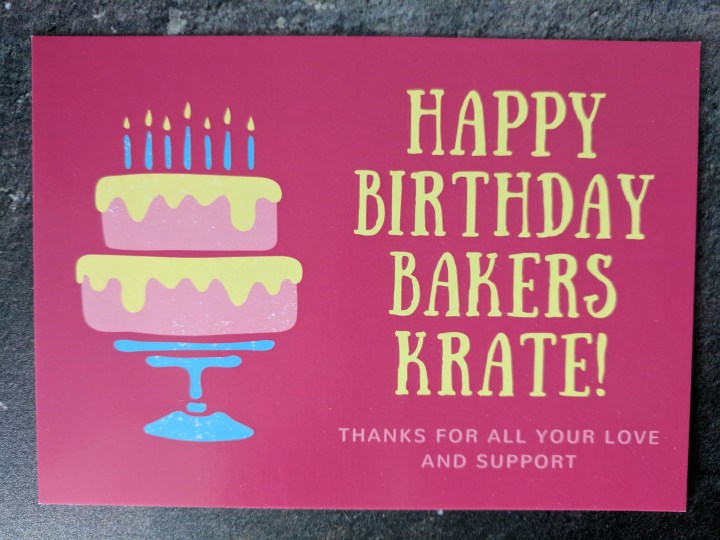 Happy Birthday Bakers Krate!
All the bakeries featured in this box have their little introduction with their web address so you can order more of your favourites!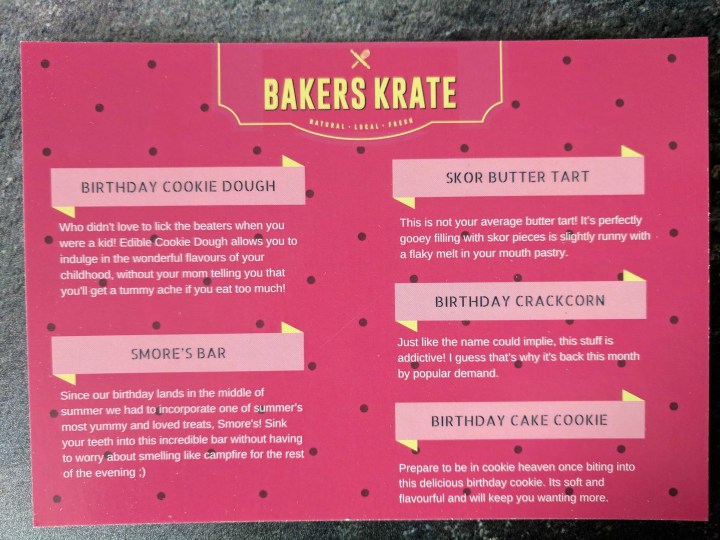 A second card tells us a bit more about all the sweets we get to discover.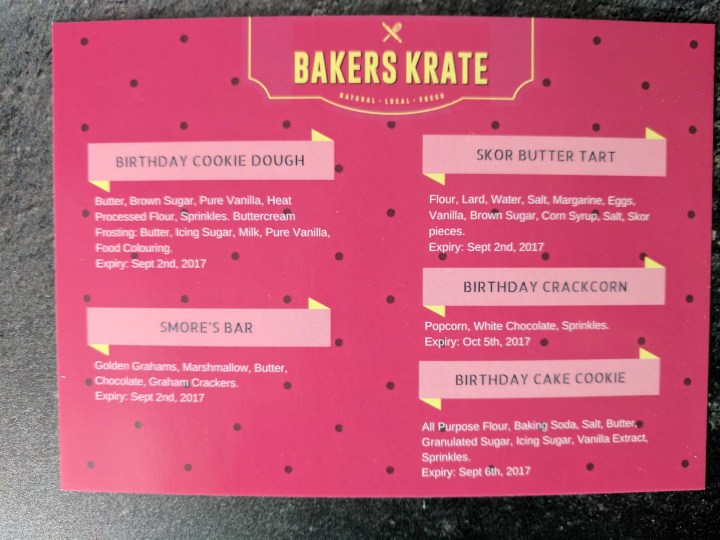 An in-depth ingredients list is also included for all of the items on the reverse. I appreciate that, it's easier to avoid whatever could contain an allergen. I also like that you have an expiry date for each items (but nothing survived longer than 3 days!).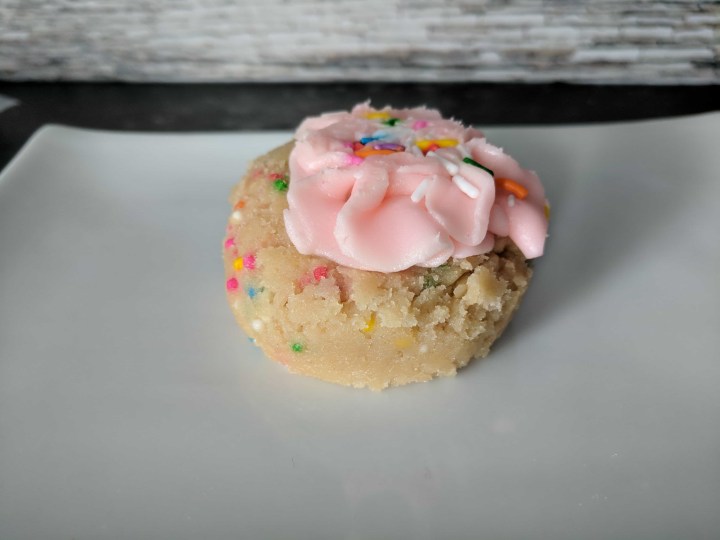 Birthday Cookie Dough by Sweet Bakery. This treat came in an little cup to hold it together, explaining why the top was squished! No worries, it still taste good! It's a melt in your mouth type dough, with just the right amount of sprinkles for texture.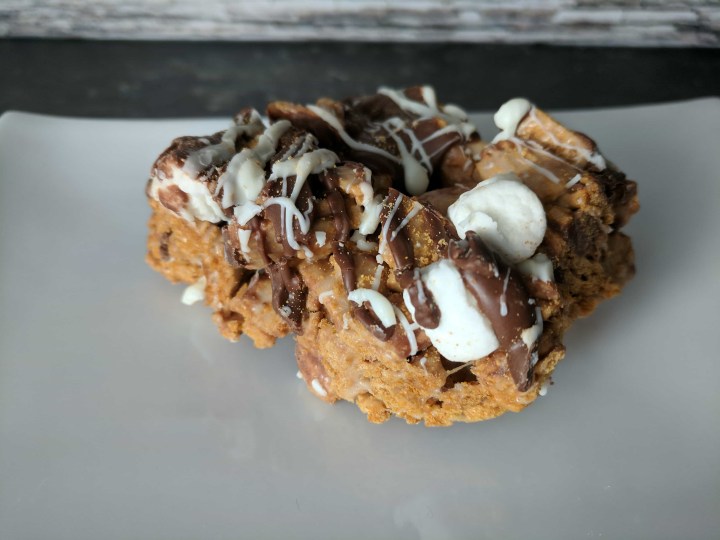 Smore's Bar by Too Nice to Slice. What's not to love about this one? Grahams crackers, marshallow with a drizzle of chocolate! I like that it was not overly sweet, and brings all the flavours of the smore'r, without the burning hot melting marshmallow dripping through the fingers!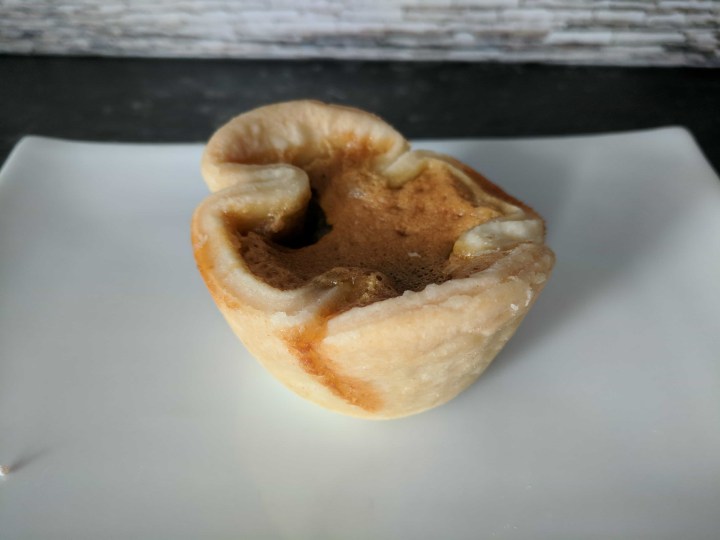 Skor Butter Tart by Butter Tarts to Die For. We had a Peanut Butter Tart in a previous box and it was delicious, so I'm happy to get an other butter tart from this company! It's sweet, buttery, with the perfect gooey caramel in the center and the dough has the right amount of flakiness. Love it!
Birthday Crackcorn by The Pop Shop. This is also a treat we received in a previous box, but I don't mind as it was pretty tasty and gone in no time! It's not as crunchy as you would expect from popcorn, but it's still satisfying! I love white chocolate, and this is the perfect fluffy treat!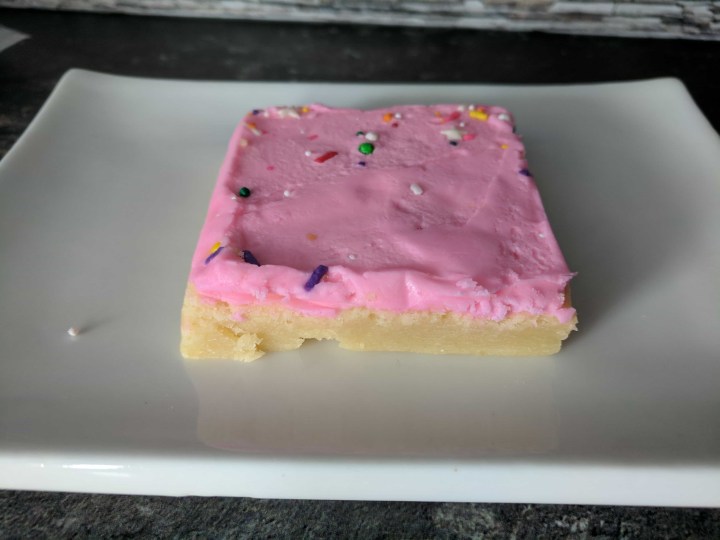 Birthday Cake Cookie by The Pop Shop. I don't know anything about this cookie, my husband ate it all! I guess it was tasty!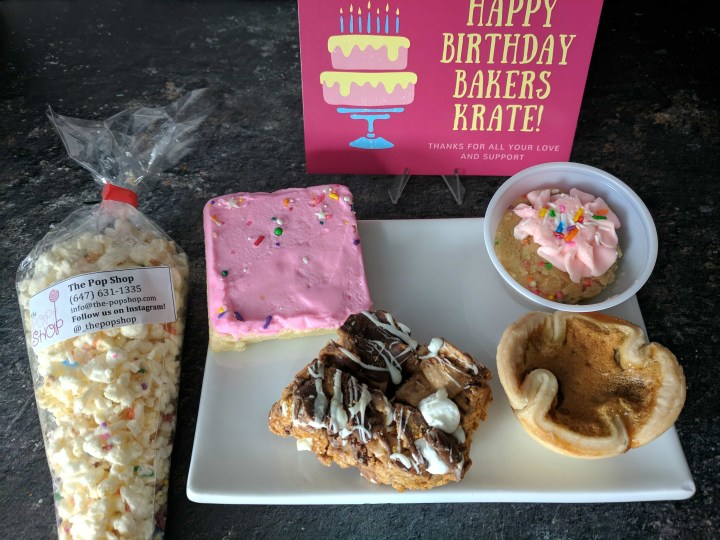 August's box was an other box filled with tasty treats! I really like that not all the treats feature chocolate (a bit of chocolate is fine, but I don't care for it otherwise, except white chocolate). I really enjoyed the popcorn, and the Butter Tart was really to die for! The smore's was a nice treat as well.